Parenting is an arduous, often thankless job.
If it's not something you ever really wanted, or even if it is, you have to be careful.
Toxic parents create toxic people.
And that is born from a lot of unresolved trauma.
Redditor GemJoltik34 wanted to spread the word on the ways we can recognize toxic parenting.
"What is a sign of toxic parenting?"
I know I wasn't built for parenting. That's ok. It's just not for me.
Know it All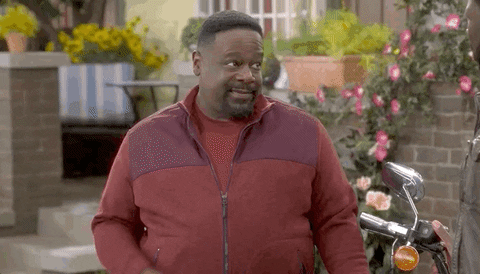 Knowing Cedric The Entertainer GIF by CBS
Giphy
"Always believing they're right because they're the adult and therefore not letting the child have any say."
rhi_x
Not Bad
"If you feel like you can't be open and honest with them, even over things that are not bad."
keiome
"I can't remember the last time I was deeply honest about my feelings or things I was struggling with. Somehow they always either 1. find a way to use it against me or 2. they find a way to blame it on things that are unrelated when in the end, it's usually their crappy way of parenting."
"This is mainly about my mom. But in my dads case, he is emotionally cut off. He doesn't express himself like ever. My mom is the complete opposite."
tequila-la
Standards
"Being unable to apologize, setting and enforcing standards they themselves don't follow."
19whale96
"When I tell my parents about something I feel like they should apologize my dad listens to me, if he disagrees with what I said he tells me why and if he thinks that my reasoning is correct he says 'you're right, I'm sorry,' my mom yells at me, cries, 'you're talking back, I would've never done that to my mother.' Guess who I have a better relationship with."
Confident-Thanks-143
Feelings
"When they constantly invalidate your feelings."
Hot_Comfortable_6373
"This one in a huge way… my feelings were never validated. Every time I cried it was 'stop the crocodile tears, you're just looking for attention.' Every time I was mad 'you don't have real reasons to be upset.' Hell, even when I was physically hurt it'd usually be something like 'rub some dirt on it.'"
Garden_Circus
Lessons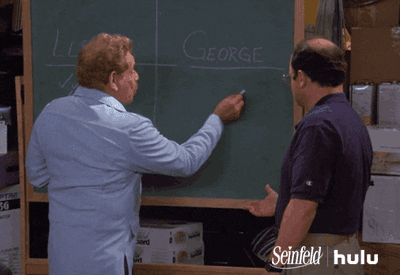 frank costanza seinfeld GIF by HULU
Giphy
"Never actually teaching your kids anything, just criticizing, 'I told you so' and 'because I said so.'"
eveningspliff
"This was my life just about every day until I moved out. My parents expected me to know things and got pissed when I did something wrong."
playingitloud
People should be required to take parenting classes. Seriously...
Mental Space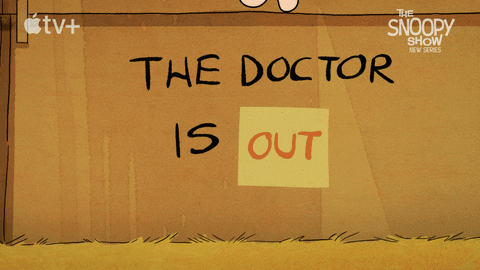 Doctor Help GIF by Apple TV+
Giphy
"Parents not understanding kids have bad days too. They may not have a bad day like an adult would, but to their little minds they can get just as overwhelmed as we can mentally."
minimomma1989
Learning Bad
"Not being allowed to make mistakes and constantly being shouted at for them."
sami2503
"My significant other has legit PTSD from not meeting his parents standards and being yelled at and screamed for it. Apparently if he didn't clean to their standards they would trash the room and make him start all over again instead of just getting the parts he missed."
YoHeadAsplode
I Feel It
"Treating kids like they aren't supposed to have emotions."
Bee0099
"Damn... felt this one. My mom was this way and reacted with anger anytime I tried to talk to her about my feelings, whether it be something she did to me that traumatized me or just something that upset me during the day."
"Then had an ex who did the exact same thing (not relevant to parenting but yeah). So the treatment I received from my mom and ex made me put up a wall around my emotions. Completely ruined my recent marriage. Just hope my son always knows he can talk about his feelings around me."
leebron-jahamez69
Expectations
"The 'I guess I'm just a bad parent' line."
HoneyOaksTree
"Or 'Well, I wasn't perfect,' or 'I don't think I ever claimed to be perfect,' or 'I know I was not a perfect parent,' always with the implication that the only reason their offspring have a problem with them is due to their expectations of perfection, and therefore, the problem is with the child and their unrealistic expectations."
LeisurelyLoner
Just say it!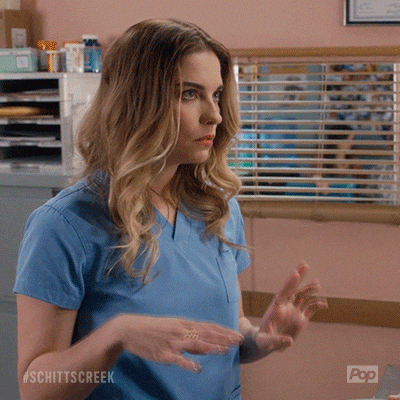 Sorry Pop Tv GIF by Schitt's Creek
Giphy
"Never apologizing. Own up to your mistakes!"
bellum1
"Seriously. Like my mom will give a somewhat apology, it'll be along the lines of 'I was in the right, but maybe I shouldn't have blown up and overreacted like I did.' Like sometimes she's right with that but other times she's just trying to only take partial blame."
berrys_a_ghost
Some parents cause far more damage than happiness. And we have proof... It's not a decision to be taken lightly.
Keep reading...
Show less
In violent movies not based on the supernatural, we often see people committing unspeakable acts of horror.

A scorned lover chasing down his ex-girlfriend with an ax, or a jealous classmate enacting revenge by offing those closest to them one by one until the climactic confrontation, are all elements torturous moviegoers are used to seeing out of pure entertainment.
But anyone witnessing acts of violence in real life can tell you, it's a lot more traumatic than anything that was ever depicted on the screen–especially when it involves someone they know really well.

Redditors shared their accounts of horrific incidences close to them when frog_without_a_cause asked:

"What's the most horrific act committed by someone you know personally?"
You think you know someone...
The Violent Co-Worker
"Worked with a guy who got done for manslaughter, he bashed someone's head in with a table in a pub, this was after he stabbed a guy in the chest with darts, this was over a darts game. He also served time for beating a policeman into a coma with the policeman's own truncheon after the policeman caught him breaking into a car."
– godca_grema

The Friend With The Rifle
"Guy I considered a close personal friend hunted down his ex, shot her with a rifle and then turned the gun on himself."
"Neighbors reported hearing him say 'You knew this was going to happen.'"
– hurrydeath
Brought To Justice
"A former coworker murdered his friend when the friend agreed to work with the police to bring down my coworker for stealing a shipment of human growth hormone. Apparently it was a vicious murder. They burned the body, iirc, but it's been a while."
"My coworker ended up being on the run for many years, and was eventually turned in after his story ran on America's Most Wanted, his fiancee saw it, and he confessed who he was to her. She waited until he was asleep and went to a pay phone to turn him in."
– -aged-like-wine-
You never know the things people are capable of until they snap.
Targeted For Wealth

"I had an acquaintance who owned a iron working shop."
"Some employee of his thought he was fabulously wealthy because he was well off."
"The Dirtball employee went to their house and tortured four of them to death to get their fabulous wealth ( $40,000) Unfortunately the housekeeper was there as well and they tortured her too."
"The junkies ordered pizza and left their DNA to be found. Burned the house. Really very sad, this guy was known to hire guys who had criminal records and give them a second chance. His son was 10 years old."
– KaiserSozes-brother

Why Mum Was Terrified
"I only met him once as a kid, but my grandads brother in law. He approached me and my mum in a cafe, I was 8, and tried starting normal conversational small talk. My mum panicked and asked him what the hell he was doing out of prison, he brushed her question off and he knelt down to talk to me, which made my mum pick me up, sling me over her shoulder, and run back to the car. I just remember being so scared by her sudden moves I quietly burst into tears in the car and we drove half way home. Mum then stopped in a supermarket car park, got in the back, unbuckled me, and we cuddled in the back for what felt like days (most likely an hour tops) whilst we both cried. I had no clue what was happening but mum calmed me down and she kept saying "youre safe. I love you" over and over."
"I found out years later he slit my Grandad's Sister (his wifes) throat and brutally beat her to death. Hence my mums fear."
– Mikatsurie
Gentle Classmate
"Guy I went to school with was real calm, very smart, and everyone loved him. He was a gentle person from what I remember. He had lost his mom a couple years before this, she was a nurse and they found her dead in a hospital room during her shift. Unknown causes."
"Our senior year of highschool, dude is a championship wrestler, dominating his grades, and just doing good. He lived with his dad who was a police officer for years and years. At lunch one day he left school and came back. Everything was normal and the day was finished out. His dad did not show up for work that evening, and the police dept sent someone to go knock on his door. They found the house ransacked and his dad lying in bed with a single gun shot wound to the head, deceased."
"Later that night they called my grandmother in for questioning because she cleaned their house once a week. Not much later than that, the guy I went to school with broke down and confessed they he had come home on lunch to ask for money, and he and his dad got in an argument, his dad laid down like normal for his shift, and he took his dad's service pistol, and shot him, and after realizing what he'd done, he'd freaked out and turned the house upside down to make it look like a robbery, then went and finished the day at school to try to make it seem like he had no clue what had happened. Shocked everyone."
– optiplexiss

Family dysfunction ran deep with these disturbing cases.

Attacking Mother
"Someone I sorta knew from school hid behind his front door, waited for his mother to come home and hit her on the head with an axe when he was around 14. He probably instantly regretted it and called an ambulance. Luckily, she survived and suffered no permanent damage. I think he went to a mental facility after."
– heyguysitsjustin
The Drownings
"Her 2 year old daughter drowned under suspicious circumstances, nothing could be proved. About 3 years or so later, she had another kid. Also drowned under suspicious circumstances. She was investigated but found nothing, attributed to sh*tty coincidence. Couple more years later, she had a 3rd kid with her man. Father came home early to find that she wasn't in the house, but his son was left alone in the bath tub. He was dead by that point."
"She got slapped with 3 murder charges and life."
– halosos

False Prophet

"Burn a baby alive."
"The story:"
"I knew someone at a music school. She then left, and one day she showed up at the school again because she was stopping music and wanted to sell her instrument. She told me she was living in an isolated community in the middle of the mountains, and looked so happy and radiant that I felt jealous."
"A couple of months later I turn the TV on and there she was. The community was actually a sect commanded by a guy who claimed to be the reincarnation of Jesus. He had impregnated a woman from the sect and said the baby was the Antichrist and had to die. They burned the baby alive when he was only two days old."
– needtogetcreative

Abusive Dad
"My father beat the sh*t out of my mother and myself when I was a toddler. I have an uneven skull because of it. Until I found out, I thought it was a birth defect. I didn't find this out from my mother until I was an adult when I had to take him to court because he had opened numerous credit cards with my social security number when I was a kid and had tanked my credit by the time I was 18."
– FutureMarcus

Water Under The Bridge
"A guy I knew killed his father in front of his mother and younger brother trying to protect his mum from severe abuse. After he served his sentence, the family accepted him back and they've been living a normal life to this day."
– HectorVK

These disturbing accounts really go to show that you really don't know what people are capable of when they're under pressure.
In the heat of a moment, most of us have made conscious decisions not to do something completely irrational.
But not everyone has the wherewithal to really think about the consequences of causing violence on another person when they have snapped.
And when that person who did something regrettable–or disturbingly, not at all remorseful–is someone you know, it's all the more tragic.

Keep reading...
Show less
According to the American Psychological Association, trauma is defined as an emotional response to a terrible event like an accident or natural disaster.
"Immediately after the event, shock and denial are typical. Longer term reactions include unpredictable emotions, flashbacks, strained relationships, and even physical symptoms like headaches or nausea," the organization says.
But trauma can alter your behavior in the long term — and there are ways to tell when people have gone through some that might not always be readily apparent.
People shared their thoughts with us after Redditor FriedWanderer asked the online community,
"What's a subtle sign that someone has been through some s**t?"
"Their reactions to most things..."
"Disproportionate reactions. Their reactions to most things are normal or even low key, but occasionally they have a huge response to something minor. Key sign of trauma."
Nyxsis
Indeed.
People who've dealt with trauma are so used to any reaction resulting in more pain that they push emotions down and bottle them up, so their reaction to things is minimal.
Then finally that one thing happens that's an inch too far and they physically can't push it down anymore, and all that stifled emotion comes out at once over something trivial.
Paying very close attention...
"Paying very close attention to people's expressions and body language (mostly to see if they're annoyed/angry), under-reacting to things, and over-explaining things that probably seem inconsequential to most."
molsminimart
Anticipation provides time to flee or defuse conflict.
"They seem to wait..."
"They seem to wait for bad things to happen and can't imagine a good or normal outcome."
an_eneffable_plan
Always expect the worst.
You're either always right, or pleasantly surprised.
"When you see someone deal..."
"When you see someone deal with something extremely emotionally damaging or physically painful and they act like they don't even notice it, like nothing's changed. When you see that you know they've seen the worst and nothing is gonna get to them."
[deleted]
Very little gets to you, for better or for worse. It becomes difficult to enjoy the things you once cared about.
"Lack of trust."
"Lack of trust. No trust falls, no matter the person."
OSHoney8
You won't trust anyone even a tiny bit. You might make it look like you do a bit just to not make yourself look weird but you wouldn't trust anyone with anything no matter what or who.
"They have advice--good advice--for people who've just experienced trauma. Or for how to handle oddly specific and f**ked up situations."
discordagitatedpeach
Especially when talking with people about dealing with some difficult subjects like mental illness; or other horrible situations.
"Not wanting..."
"Not wanting to bring up anything from their past."
ArtsyEcho
And just smiling when asked.
"Most people..."
"Preparation. Most people who've dealt with horrendous situations now prepare for the proverbial worst."
Mr.Mori
You only have to fall down the ladder and hit every rung on the way down to learn that lesson.
"Apologizing..."
"Apologizing often, for things not their fault."
[deleted]
It's a defense mechanism — and one of the more common ones.
"The maturity..."
"The maturity with which they handle unexpected events."
KindHearted_IceQueen
Especially from a young age.
Trauma can absolutely change a person's life. If you can relate to any of these, there is help out there.
If you or someone you know is suicidal or in emotional distress, contact the 988 Suicide & Crisis Lifeline. Trained crisis workers are available to talk 24 hours a day, 7 days a week. Your confidential and toll-free call goes to the nearest crisis center in the Lifeline national network. These centers provide crisis counseling and mental health referrals.
Call or text 988 or chat 988lifeline.org.
Keep reading...
Show less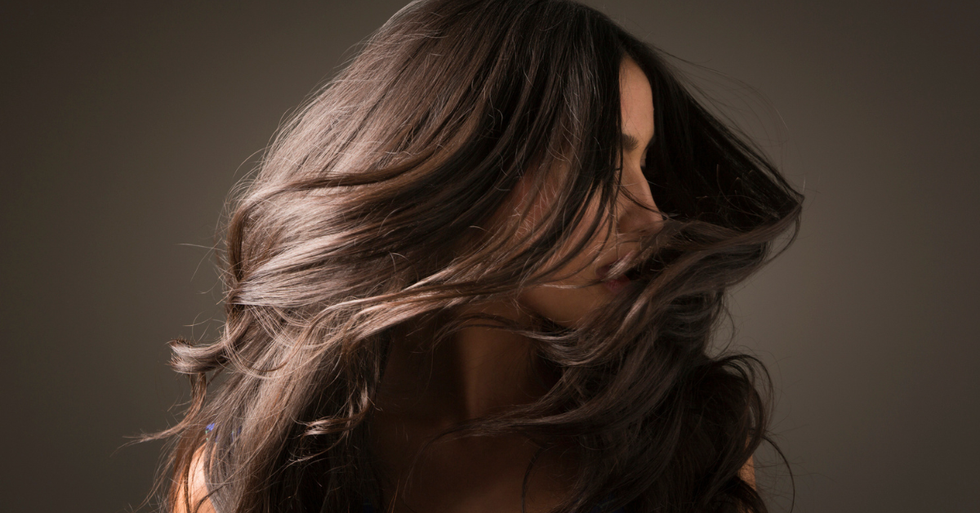 Every friendship has compromises. No two people see the world in exactly the same way so it is often necessary to bend on one topic or another. Maybe she likes country music and you hate it, or he is really into science fiction and you prefer Noir films but you go see Star Wars anyway […]
More
*The following article contains discussion of suicide/self-harm.
There are those who say that going through a hard or unpleasant experience is what makes you stronger, and able to live your life more happily.
But there are very few people who don't have one memory of an experience that they wish they could forget... or even wish never happened in the first place.
Redditor Lord_Lazignac was curious to learn of experiences people had which continue to traumatize them to this day, leading them to ask:

"What event in your life still f*cks with you to this day?"
Parents who still from their children.
"There was a girl next door to my grandparent's house that I had the biggest crush on."
"Her name was Becca."
"We had known each other from the time I was really little."
"We were both coming into the ages of liking the opposite sex at the same time and we had similar troubled childhoods (Becca lived with her grandparents, too)."
"Somewhere after holding hands, but before a first kiss, Becca gave me a ring."
She 'borrowed' it from her grandpa and needed it back the next day."
"I was on cloud 9."
"With excitement I showed my mom the ring."
"She asked my grandparents to borrow their truck and told me to get in and make sure I brought the ring."
"I had no idea what was going on."
"We pulled up to the 'jewelry store' at Eureka and Telegraph and she asked to see the ring."
"She went inside,'no kids were allowed', and came out about 20 minutes later."
"Then, we went to Mcdonald's."
"The first time I'd eaten anything but food pantry food in at least a year."
"She said the 'jewelry store' needed to borrow that specific ring for a few weeks to clean it up."
"I asked what I was supposed to tell Becca had happened to it, and she said to tell her that I had lost it."
"I never saw the ring again, and Becca never talked to me again."- Davidsilak
A heartbreaking moment of false hope.

"My father was in hospice dying from cancer."
"He had stopped eating and was barely communicative."
"We knew it was just a matter of days."
"Mom and I went to visit him every day for a few hours so he wouldn't be alone."
"One morning we get a call."
"Fearing the worst I answered it- expecting them to let us know he had passed."
"My father was on the phone and he sounded well."
"He even said he was hungry and asked for breakfast!"
"He told me he was looking forward to our visit!"
"I was stunned."
"Had all these emotions and thoughts- maybe it was a miracle and he was going to beat this!"
​"Hopped in the car and started driving over."
"Got another phone call, this time it was the hospice folks."
"He had just passed."
"The rollercoaster of emotions from that morning haunt me."
"I was numb for a long time."
"There was a period where I thought maybe I hallucinated and never spoke with my dad that morning."
"To put my mind at ease I met with the hospice nurse who was with my dad that morning."
"She explained this concept called terminal lucidity."
"She says it's not uncommon at all and is usually a sign that someone will pass soon."
"That helped, but it still haunts me."- bondsman333
Losing a loved one to suicide.
"I lost a friend to suicide in autumn 2017."
"He was the first person I loved and he was also the first, and only, person to properly break my heart, which happened some years before he died."
"His mental health was always chaotic and in the months before his death l'd distanced myself because I was finding it overwhelming."
"Something I regret now but also understand I needed to do."
"I never wanted to not be his friend, I always saw a future with us in a place were we'd be old friends who could joke about him breaking my heart when I was 20."
"Our friendship never recovered to what it was without the messy love thing, but it was getting there."
"Since his death I have realized how much he influenced me to be the person I am today."
"I really miss him."
"I understand and accept his death."
"However even now this life without him feels off balance, like something went wrong with the universe."
"I had so much faith in him getting better."- CryptographerWeak873
"My brother committed suicide when I was about 12 years old."
"A few weeks after his passing, I was half asleep on the couch and heard my family talk about how he actually had cancer but took his own life as to not be a burden on the family."
"The problem is, I was only 12 and half awake when I overheard all of this, so I'm not sure whether it's even true or something my brain made up in it's semi-conscious state."
"To this day, I don't have the balls to confront my family on the topic."- dirtycommie123
Not getting there in time.
"Was a normal Friday."
"I had taken an early day to help my father with haylage."
"Earlier that morning my father brought my mother to the hospital because she was dry heaving a lot."
"When I got home the home phone rang and I picked up."
"They said it was the hospital and that they were going to transfer her to a bigger hospital because she had just had a heart attack."
"So I tell my father and he goes to the bigger hospital to fill out forms and stuff."
"3hrs later I get a call saying that they are going to airlift her to the city with the best cardiac doctors."
"So I start to pack bags for everyone."
​"Then my father calls me one more time to tell me to go get my brother from his pre-prom party because moms not going to make it."
"So I'm driving like a bat outta hell trying to find my brother's party."
"Then speed all the way to the hospital praying that the cops have a huge drug bust or something."
"I get to the hospital with my brother and we see our father outside the room crying."
"My father is an emotional man when it comes to death."
"I have never seen him cry so much."
"I look to my right and there's 7 people in my mother's room."
"Doctors nurses the helicopter crew that was going to transfer her."
"It was about 45 minutes it felt like and they said there was nothing else they could do."
"My mother died that day without a warning."- Puzzleheaded_Cap174
Never getting to repay generosity

"A friend in HS loaned me 200 dollars right before we graduated."
"We lost contact and I still often wake up in the middle of the night wishing I could have the opportunity to pay him back."
"I'm 50 this year."- Genbu7
Lack of consequences
"My mom was hit and killed by a driver on her morning walk."
"My dad stood right next to her and was almost hit himself."
"It happened in a public park in an unmarked crosswalk."
"The guy never got out of his truck to help as my mom bled out."
"My dad watched the whole thing."
"They were married for 45 yrs."
"I can't ever get the call from my dad out of my head."
"He called me while on the scene to tell me mom was dead."
"The guy that hit her never received even a ticket."
"He got off Scott free because the DA ruled it an accident."
"Even witnesses at the scene said he failed to yield."
"My mom was killed within two steps of the curb."
"Literally one second later she'd have been ok."
"The dude hit her in the shoulder."
"Even the police stated this."
"He broke laws and faced no consequences."
"My dad is a shell of himself."- thecazbah
Car accidents

"When I was 16 I was on my way to take my SAT on a Saturday morning."
"I pulled up to a 4-way stop on a quiet street and looked both directions."
"Glanced to my right and saw a car way down the road, didn't look for more than a second and thought I was good, since he had to stop at his stop sign."
"I enter the intersection and look to my right again and the car is already at the intersection."
"He was going 55mph on a 25mph road."
"He was not stopping."
"Time slowed down as I realized 'oh he's about to t-bone the side of my tiny pickup truck."
"So I look away from the window to keep my face safe from any potential flying shards of glass, I white-knuckle grip the wheel and just hope for the best."
"He flipped my truck, I rolled onto my side and nail a telephone pole with the top of my truck."
​"As I'm laying there on my side I'm feeling all over my body just expecting to be badly hurt and just in shock but amazingly, my worst injury is a scraped elbow."
"This was nearly 10 years ago and even today I drive like a grandma when it comes to intersections."
"I'll wait an extra few seconds every time if I feel like a car is approaching too quickly."
"There have been times where a car is coming up quick and my heart rate will skyrocket because I think I'm about to get hit again."
"I have never trusted another driver ever since that day and being that defensive has never steered me wrong."
"On the bright side, the guy who hit me immediately called the police, then shoved his shirt through a crack in my door so I could cover myself while the cop broke the window and pulled me out."
"He broke several bones, admitted fault to the police the second they got there and personally apologized to my hysterical mother any myself multiple times."
"As sh*tty as I was that he hit me, at least he wasn't a sh*tty person."
"I still took my SAT too, my hand was shaking from adrenaline the entire time."- HallucinatesOtters
Choosing to pull the plug
"Having to make the decision to take my mother off of a ventilator."
"Making the decision to end her life."
"I tell myself that it was the right thing to do."
"I have no doubt her quality of life would have been nonexistent."
"However, no amount of rationalizing can make me feel okay as a daughter."- dontonefingerme
Some horrible experiences are just a right of passage.
While others are experiences no one should ever have to go through.
Both are extremely difficult to recover from.
If you or someone you know is struggling, you can contact the National Suicide Prevention Lifeline at 1-800-273-TALK (8255).
To find help outside the United States, the International Association for Suicide Prevention has resources available at https://www.iasp.info/resources/Crisis_Centres/
Keep reading...
Show less