Some people tend to make negative assumptions prematurely, which can then backfire on them after learning later about the context of various situations.
However, there are times when their observations are correct.

Curious to hear of what strangers online default to doing, Redditor littlelaraslife asked:

"What do you immediately judge as trashy?"
Some people walk around like they own the place....trashy.
Literally Trashy
"Littering."
– Orenge01
"Especially cigarette butts."
– rexbannerman
Flying Crumbs
"People who talk loudly while eating and giving no care to the food projectiles flying out of their gullet."
– hippiebossbarbie

Lack Of Self-Awareness
"People with zero manners and no self-awareness. Like when you're walking past a group of people that are taking up the entire sidewalk and they all just expect you to be the one to move out of the way. Or when someone gets irrationally angry at a fast-food/retail worker for a simple mistake"
– magicalmarshmallows

Kids Unleashed
"People with young kids who aren't paying attention to them in public and letting them do whatever."
– MorrisMossHair

Untethered Mongrels
"People with dogs who aren't paying attention to them in public and letting them do whatever. It's not cute that your dog put their paws on the counter at the coffee shop, it's repulsive."
– AcademicCounty

There are those who hold themselves in high regard–a solo endeavor.
It's A Status Thing
"People proclaiming they have 'haters.'"
– dicksandhelicopters
Invisible Backstabbers
"I have a friend from the military who is 35 and has two children and I had to mute her Instagram stories bc they were all videos of her talking about her haters and people 'talking sh*t.' I'm convinced there never were any."
– Mcgoobz3

Their Conversations Are So Important
"People who walk around with their phones on speaker."
– rt312410
No one ever said being a parent is easy. The same goes for being a kid.
Zero Parenting Skills

"Parents who don't discipline their kids AT ALL."
– donald_duck765

Borderline Abuse
"Counterpoint: parents who scream at, curse, belittle, strike and otherwise treat their children with disdain when they don't magically behave like adults/programmed automatons. Makes me sick to see it and being a teacher I've seen how much damage even 'low key;' abuse and neglect can do over time."
– Rhaski

Smoking
"Parents smoking around their small children."
– ToothbrushGames
People who blast the music loud enough on their bluetooth headphones on the subway are annoying as heck.
But then I get concerned for their health.
Cranking up the decibels loud enough to the extent where its audibly overpowering the sound of the train car speeding along the rails just can't be good for their ears.
Keep reading...
Show less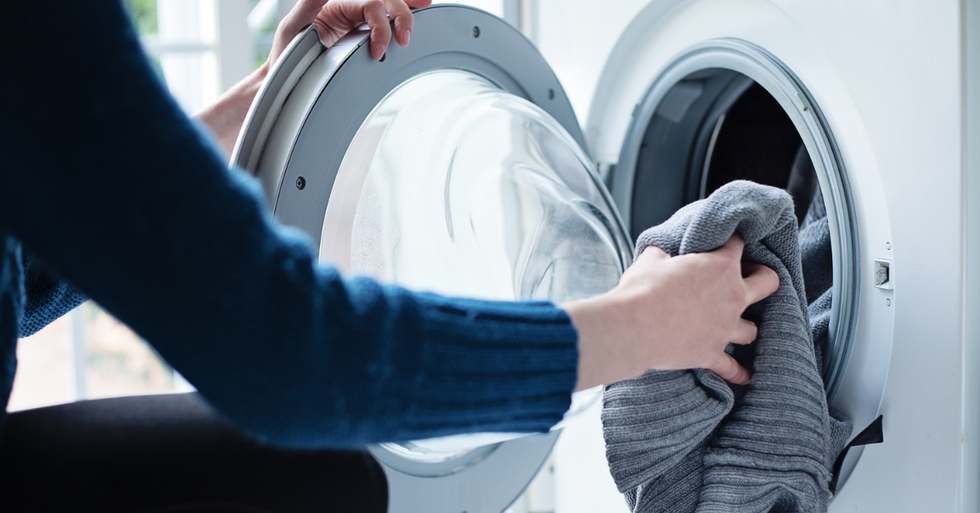 Perhaps the only people more excited about the impending arrival of a baby than their parents are the baby's grandparents. Once the baby is born, grandparents often hop right in the car or book the first flight available to meet their new grandchild. During this visit, they also likely want to provide a little help […]
More
The price of lobster used to be dirt-cheap because they were so plentiful. In fact, it became known as the "poor man's protein" among European settlers and it was often fed to the imprisoned and the enslaved.
But times have changed – lobster is pricey and considered a high-end meal. If you've ever heard someone complain about poor people on welfare who are enjoying a nice meal once in a while, you might want to educate them.
People shared their thoughts with us after Redditor Seraphina_Renaldi asked the online community,
"What is classy if you're rich, but trashy if you're poor?"
"Being..."
"Being on a first name basis with a judge."
UpinSmokeMC
A spot on answer. They do they there are two justice systems: One for the rich and one for everyone else.
"Wearing..."
"Wearing a bathrobe all day."
tomw_n
It's the difference between looking lazy and looking... well, like Hugh Hefner.
"Someone else...
"Someone else raising your kids."
CompetitiveVanilla14
Haha, isn't that the painful truth?! We all felt that one.
"If a poor person drinks..."
"Drinking in general. If a poor person drinks someone will say, 'No wonder they're poor, they spend all their money on alcohol.' The rich won't be judged for it if they decide to spend hundreds of dollars on a bottle of scotch because they're rich."
vercetti87
This is very true. Many believe that the poor should not be allowed to enjoy the finer things in life.
"Casinos."
"Casinos. The biggest disparity is looking at the people in the high stakes areas that are roped off, and compare them with the people waiting in the breezeway for the bus, after they have blown their monthly income."
VariousCricket4695
Casinos are depressing. They're not like the movies at all.
"Getting money..."
"Getting money from the government."
poxxy
If you are rich it is called a bailout. If you are poor you should work harder. Love how that works.
"If you live in..."
"If you live in a tiny home it's 'eco friendly' but if you live in a trailer you're trash."
Kamisquid
This is spot on. Trailers should not have that stigma attached.
"Buying..."
"Buying old cars."
[deleted]
Those classy rich folk buying all of the '98 Grand Ams!
"Moving..."
"Moving around a lot."
jellyjoenut0301
I don't think moving around as a kid is ever luxurious. It's just romanticized.
"Minimalism."
"Minimalism. Can you really call yourself a minimalist if you're just too poor to afford stuff?"
-oaktown-
Being poor, minimalism is very useful. It's also the only choice.
It's quite the world we live in, and the wealth disparity can be a lot to take in.
Have some observations of your own? Tell us more in the comments below!
Want to "know" more?

Sign up for the Knowable newsletter here.
Never miss another big, odd, funny, or heartbreaking moment again.
Keep reading...
Show less
Trashy behavior rears its head when we least expect it.
It could be at the store, on the street, down an alley, on public transport, or even in your own home. Regardless of the setting, we know it when we see it.
In those moments, all we can do is turn our heads, ask ourselves if we indeed did just see what we think we saw, and then try--as hard as possible--to move on with the day.
Some Redditors shared their most memorable observations of low-brow behavior.
rburgundy69 asked, "What is the trashiest thing you have ever witnessed?"
Keep your head on a swivel out there, people. You never know where or when you'll be forced to witness a thing you'll always wish you hadn't.
Want to "know" more? Never miss another big, odd, funny, or heartbreaking moment again. Sign up for the Knowable newsletter here.
Keep reading...
Show less
The word "trashy" usually describes something that is vulgar, tasteless, or immoral.
Redditor shaunZfrenzy asked people, "What is the trashiest thing you have witnessed?"... and responses ranged between humorous and depressing. People can do "trashy" things, like fight publicly or wear inappropriate outfits, that we can get a chuckle from. But many circumstances we would describe as "trashy" can also be linked to a person's finances, mental health, and can even result in tragedies like child abuse.
Keep reading...
Show less