Traditions are passed down from generation to generation and are preserved because they provide a sense of comfort.
Groups of people and families repeat time-honored customs without a compelling reason other than the fact that it's what the generation before them engaged in.
However, there are some traditions that are outdated by today's standards and are ones people could do without.

These were explored when Redditor NewImprovement1160 asked:

"What's a tradition that you think people should get rid of?"
Cakes are meant for consuming, not this.
Unwelcome Facial
"Smashing of the face on the birthday cake."
– Arlington817
"Similarly, shoving cake in your new spouse's face during a wedding reception. I hate it."
– whomp1970

Red Flag?
"This tradition is so bad. The bride perfects her makeup and gets her face slathered with cake and can't just wash it off like a guy would."
"One of my friends was getting married and she told me she discussed the cake smashing with her fiancé before hand and explained why he shouldn't do it. When it came time, they fed each other and she dabbed a small bit of frosting on his nose; everyone laughed, it was cute."
"He was offended and tried to smash the whole plate in her face. She backed away in time and walked away; everyone was laughing...except for him. He chased her down, grabbed her by the neck, and smeared his cake all over her face. It was like watching a 10-year-old teach his 6-year-old sibling a lesson."
"She tried to laugh it off as she retreated to the bathroom for repairs, but I could tell she was seething. The room went ice-cold."
A Follow-Up
"To everyone asking if she immediately dumped him: of course not, this was a real story. They've been married for 20 years and have a couple of kids. She was 22 and poor and the hottest (horse) girl at our university, working on her Mrs. degree. He was 30 with his own business; he bought her a Porsche she uses to travel the horse jumping circuit with her daughter (and her horse). He wanted a trophy wife and she wanted to be a wealthy SAHM; they both got what they were looking for."
– abe_froman_king_saus
Redditors share trauma they've experienced when they were younger.

Borderline Abuse
"I agree so much!!! I've had a family member do it to a young child who cried. What an a**hole!"
– razometer
"I was a young child this happened to. My father's then-girlfriend (later wife, now ex-wife) smashed my face into my cake on my 6th birthday. All I remember was a ruined birthday cake and running out of the room, confused and crying. It's been nearly 30 years, and I still haven't forgiven her."
– squidgemobile

Negative Reaction
"My father in-law did it to his 12y.o. nephew. The nephew punched him in the face and then they tussled and had to be separated. Lol."
– 2ShredsUsay39

Unplanned Swim

"I hate cold water. A lot! As an adult, I can prepare for it, and just go against the grain, and make myself feel tough. But as a kid, it was just always unpleasant to me to be in cold water."
"A family friend, aware of this, threw me into a cold pool once. What the actual f'k? I cried, because I was like, 8. But a bunch of adults thought it was funny, so cool, right?"
– YossiTheWizard
Culture Clash
"I married into a Honduran family, love them all…seriously the greatest people I've ever met (minus Carlos..he's a dick 🥹) and this is a huge thing that I've been fighting them on. Smash my kids face into their cake and you'll be eating drywall. 😂 violent sure but I'm not kidding"
And you thought tying the knot was always a good thing.

No Other Option
"Forced marriages."
– AnnemarieOakley
"I have an Indian friend and his parents basically just sent his wife here from India and said you're marrying her a couple years ago. I don't understand it at all but I think they do it like a business deal back at home."
– jadedmonk

Explaining Arranged Vs. Forced Marriages
"It should be clarified in most cases there is a difference between 'arranged' marriages and 'forced' marriages. Arranged marriages are still quite common but the prospective couple each have the ability to say no. Essentially the parents are finding who they think is a good match but it's not uncommon for either person to back out (especially these days). In the case of your friend his parents just suck."
– Fried_puri
How Deep Is Your Love...And Your Wallet?
"Super extravagant and expensive weddings."
– llcucf80
"I'll add in spending enough money to make a down payment on a car or home for an engagement ring as well."
– OkVolume1
Paying For Rites Of Passage

"Expensive wedding and funerals, specially with funerals, that person is already dead."
– ALI4MHR
"My brother was telling his wife and me about his wishes after he is gone. He wants to be cremated, his ashes thrown in a coffee tin, and then scattered in the mountains. He also does not want a funeral or memorial service. He just wants his friends and family to get trashed the very night of his passing."
– ShangLoongMa

I've always said this and believe to be true.
Tipping should no longer be customary.
People working in the service industry deserve higher wages, and it's not up to the customer to determine if a server at a restaurant will be making enough that week to put food on their own table.
Other countries don't have this tipping system and somehow I've managed to have excellent service.
There are no expectations and pressure imposed on both the server and patron.

Different parts of the world are characterized by diversity and culture.
It's what makes us all unique.
But sometimes, it's those differences that can seem perplexing to those who don't have an open mind.
And instead of trying to be enlightened by foreign customs that are "normal", they can be perceived as "strange" or "weird" by outsiders.
Redditor ojlol2 sought to spark a conversation on the concept of what is normal by asking:

"What is normal in your country but seems weird to the rest of the world?"
The following descriptions are of how people roll in their respective regions.
It Tells Us When To Go
"Calling a Traffic Light a Robot."
– itryandgiveadvice

Bromantic
"Men holding hands in public as a display of friendship is normal in Afghanistan but super weird in the west."
– MichianaMan

Encouraging Destruction
"Whole restaurants cheering when a plate or glass is smashed (UK). Once was in a Canadian bar/restaurant on holiday and a waiter dropped a tray of glasses, the local looked horrified when I was out of my seat screaming 'wheyyyyyy.'"
– owen-sksk
You-Tensil
"Eating with our hands."
"In 1969 (the same year the man landed on the moon), Miss Gloria Diaz coveted the Philippines' first Miss Universe Crown. During the preliminary Q&A, she was asked 'Is it true that you Filipinos use your hand when you eat?' To which she replied 'Why? Do you use your feet?' and went her way to winning the crown."
– NorqMarash

Welcome Harassment
"In my friend's country, Easter is when gangs of boys roam the countryside, pouring water over girls and beating them (gently) with sticks. The girls then have to thank them for it."
"I thought that was pretty weird."
– himit

Respect The Slumber
"Leaving your baby alone outside for their nap, even if it rains or snows."
– e_ph
They're forms of protection.
Glass Moat
"Putting broken glass bottles on the walls around your house so burglars cant jump it and rob you. I moved to Canada and they don't even have walls around the houses!"
– anon

Winged Beasts
"Putting cable ties, branches, fake eyes etc on helmets, buckets and hats in spring time to scare away the birds. Magpies are vicious."
– LostBetweenthePages

Now, Stomach This
"Blood pudding and fermented fish."
– Skeightrgurl

Would You Be "Loving' It?"
"Having Spaghetti in Mcdonalds."
– fyi360

How Sweet & Savory
"Eating biscuits and gravy. I traveled to the UK and told them that biscuits and gravy is a very common breakfast food and as you would expect they were highly confused (biscuit=cookie across the pond) why we would take something sweet and cover it in gravy. And also was confused that the gravy we use has sausage in it and is white."
– KorRay

Some people not from Japan think it's "weird" how commuters on the subways of Tokyo are all deathly silent.
There are signs discouraging normal level conversations. Phone calls are restricted.
As a visitor, I actually appreciated the peace and quiet. It's the only place of zen until riders step out into the chaotic flow of their day-to-day living.
If serenity is not for you, then using New York's MTA system must be pure bliss.
But, to each their own.

Life is moving so fast.
Everytime we get used to something it seems like it evolves and we have to learn more.
I miss CD's. Spotify confuses me.
AOL chat rooms were simple. What the H*LL is Discourse? Or Discontent?
I miss TV just being on channels in the box.
There are so many apps I have cold sweats.
And I can just tap my credit card and pay for things?
It's too much.
But all the things I learned will soon be gone.
Like the OG Toys 'R Us.
Time to say farewell...
Redditor Substantial-Young-85 asked:
"What will die with millennials?"
Remember when cars were driven by people?
That's going the way of the horse and buggy.
To Walls
"I once tried to explain the my niece that phones used to be wired to walls. She's ten (she was six at the time) cell phones are all she's ever known. Among the reasons she guessed as to why they were 'tied' to walls: To stop people from stealing them."
N_Who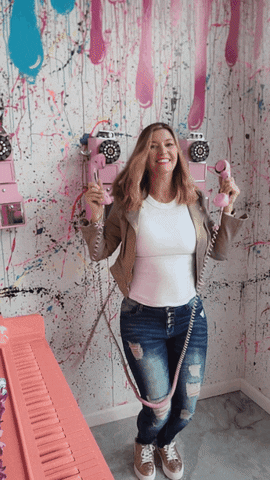 Phone Call Dancing GIF by Crissy Conner
Giphy
Without WHAT?!
"Memory of life without internet."
RagingDinoZ
"When I was a kid, we didn't have the internet."

Aido_Playdoh
"I remember asking our son one time if he knew how much tablet time I git when I was a kid (he was complaining that he was t getting enough). He guessed 2 hours. I told him 0, because the internet, let alone tablets, weren't really a thing yet. He looks confused and mystified."
TheHrethgir
Looked it Up?
"Remembering someone's phone number."
Misttertee_27
"Still have my 3 best friends numbers memorized, when I haven't needed to use that info for 15+ years, as well as most of my family. Intentionally memorized my boyfriend's in case there's an emergency and I don't have my phone."
Particular-Payment59
"I know my parents' home number and a few friends from high school's telephone numbers. I do not know my wife's telephone number and when I do need it I always look it up on my phone."
-Handsome-Jim-
Music Tales
"Dubbing cassettes and burning your own mix on CD."
pfc_Frank
"Ahhhh, waiting by the radio for an hour for them to play your favorite song. You push record at just the right moment. Song plays! Only for the DJ to talk over the last 30 seconds. Sigh. Memories."
zenOFiniquity8
"Or somewhere yells into the basement or your room. Followed by "I AM TRYING TO RECORD A TAPE!"
kperalta87
Control+Save
"3.5 inch floppy discs."
Traylor_Swift
"I have a sealed 5 pack box of those in my room, wonder how much they are worth nowadays."
TrueF0xtr0t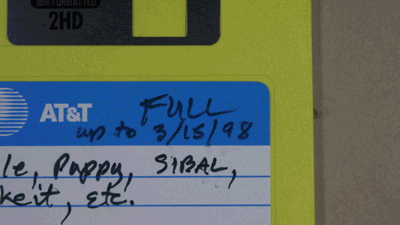 Giphy
Floppy what? Even I barely remember those. LOL.
Options
"Watching 'whatever was on.' Everything is always on now, you don't stumble into an interesting (or awful) show because it's the only thing mildly interesting on TV."
ChefJeff7777777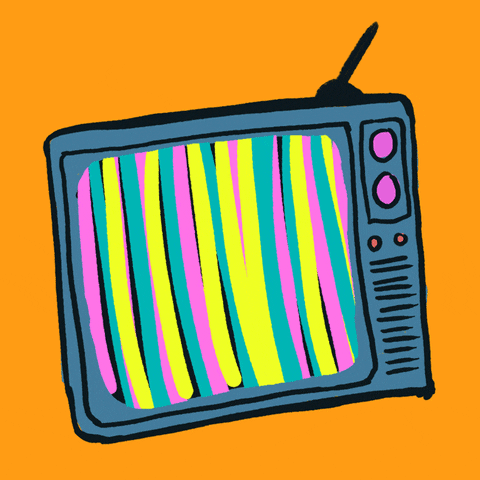 television fashion GIF by Denyse
Giphy
"that's not right surely"
"A coworker and I were talking a while ago and we started thinking/ talking about how the general population (not the ones going to school for it or people truly interested) most younger and older people don't understand a lot about computers. If it's not app, most people aren't really sure how to get to it on a computer."
"I thought, 'that's not right surely' but when trying to get a younger coworker (different dept) to add a printer he literally asked me "wheres the app I can't find it to add the printer" and I just like stared into the middle distance for a sec before just doing it for him. It was like navigating a computer wasn't something he'd done in his life."
"And he's only like 4 years younger than me. He's glued to a cell phone too so I was like yeah ok this guy should know. Nope. This is only one example though. However, when I really stop and think about it, the window from late 80s-00s were really the testing phase for home computers and most to all websites. So navigating them, learning basic code (OG, Myspace people)."
"And just figuring out computer language (not code just the terms) for normal people... really ended when cell phones became more popular. But it feels weird to have to explain stuff to someone younger than me while simultaneously doing the same thing when they are older. It's kinda frustrating tbh but mostly just mind boggling."
TheBohoChocobo
Split
"Playing multi-player video games with split screens in one room."
EngineerMinded
"Eeehh split screens will probably be a thing forever I mean if Nintendo is still strong and going in the 2080s then we will still have Mario Party."
Kiro_sage
"We used to do LAN parties. You could hook up to 4 Xboxes to each other any play a couple of people on each one. It was great. Cords running everywhere, but 4 Xboxes running at once mad for some fun times. You'd constantly be yelling back and forth between rooms and mom would lose it."
Odd_Description1
Travel Finndings
"Knowledge of pre-digital life. An appreciation for sending and receiving letters in the mail. As Arcade Fire put it, we used to wait. Memory of the USA pre 9/11. Using maps and Thomas Guides for road trips. Guys, I'm so old I remember the first time my dad used MapQuest to print out directions for a cross country trip, and how novel it seemed at the time."
MovieGuyMike
Manuals
"Apparently using a Haynes or a Chilton's manual to work on your car. I hate using YouTube videos for car maintenance, but it looks like that's all I have left."
RandomGovtEmployee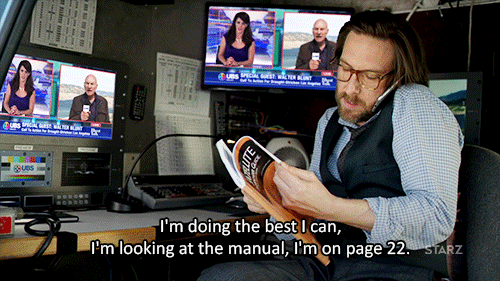 confused season 2 GIF by Blunt Talk
Giphy
I'm feeling a bit nostalgic. Oh the memories...
People like to say that there is nothing wrong with routine or tradition and generally there isn't... until there is, of course. The truth is there are myriad traditions out there actually inhumane and antithetical to human life.
Meanwhile, other traditions (like public proposals) are much more innocent but pretty annoying depending on who you ask.
Why not toss them all out and start over again, eh?
People shared their thoughts with us after Redditor bewarethechameleon asked the online community:
"What traditions should have never existed?"
"Those pricks..."
"Those pricks that slam a birthday cake in someone's face."
Lumbers33
If I paid good money for a wedding cake, I'd be so, so annoyed if someone did this to me. Especially on a suit!
"Brilliant marketing..."
"Diamond engagement ring being X months' salary. Brilliant marketing, but utterly ridiculous. I say this as a girl who isn't inherently against sparkly rocks."
usuyukisou
Yeah... there's no reason why they should be expensive. Going in debt for an engagement and/or a wedding sounds absurd to me.
"Every bride..."
"Wedding industry. Every bride is a princess all of a sudden."
baloneycologne
Even those who aren't necessarily trying to be fancy find that it ends up costing a fortune anyway. Backyard weddings are the way to go.
"Removing..."
"Removing a woman's clitoris in some African countries."
PrimaryTry5326
Female genital humiliation is horrible. A horrendous practice that traumatizes young women the world over.
"Those ass backward cultures..."
"Those ass-backward cultures where it's 'tradition' for a bride-to-be's in-laws (usually male in-laws) check her for 'purity 'That needs to stop."
cullymama
A few years ago, the rapper T.I. revealed that he would go to gynecologist appointments with his then-18-year-old daughter to "check her hymen," an admission that exposed him to immediate criticism.
"Honor killings."
"Honor killings."
"The concept of honor killing doesn't add up. Someone does something that smears your family name so you decide to off them. And this achieves…what? Now you've got a murderer in your family."
EveryStranger9696
The idea behind it is that if your family or family's name has been desecrated in any way, it is the honorable thing to do to defend your family in retaliation. If nobody in the family fought back, it is seen as being weak.
"Over the top..."
"Over the top public proposals."
Selinakyle91
I think I would be mortified. Putting someone on the spot like that is like giving them no other option BUT to say yes.
"Foot binding."
"Foot binding. One of the few things the Chinese communists did right was exterminating that practice."
tripwire7
When I was a child, I read Homesick: My Own Story, a memoir by the author Jean Fritz, who spent the first twelve years of her life in China. At multiple points, she spoke about her amah, a woman by the name Lin Nai-Nai.
The descriptions of Lin Nai-Nai's bound feet have stayed with me all these years later.
"No one on the internet..."
"Over-the-top baby gender reveals. No one on the internet cares about your baby's gender, so stop trying to overdo it to go viral."
JVHazard
I have never met anyone who has actually done one of these and I don't think I want to.
"I predict..."
"Influencers putting their kids on social media for entertainment's sake without their consent. I predict 10-15 years from now there will be a ton of court cases of grown up kids of influencers suing their parents."
carissadraws
Data privacy is going to be next major technological revolution, mark my words.
What a world we live in. While some traditions are humorous, even harmless, others are detrimental, even cruel to human life. What would it take to change them? The answer is undoubtedly complex.
Have some observations of your own? Feel free to tell us more in the comments below!
Want to "know" more?

Sign up for the Knowable newsletter here.
Never miss another big, odd, funny, or heartbreaking moment again.
Tradition can be a beautiful thing--they can keep us connected to our cultures and histories.