Bullying seems to be a concept that has always been around. It comes in all forms, and in varying degrees.
Sometimes, the bullying can be mild and temporary. That doesn't make it okay, but it does make the bullying easier to deal with.
Other times, the bullying is harsh, and can even go too far. Sometimes, that can mean relentless teasing. Othertimes, it can mean that a bully took their torment to a new level, even proceeding into physical violence.
Whatever the case, when bullying goes too far, it sticks with you. Sometimes, you get revenge. Other times, you just deal with it until you can find a solution. Whichever method you choose, you will never forget it.
Curious about how far is too far, Redditor tylerboyzzz asked:
"People of Reddit, when did the bully go to far?"
Deserved Retaliation
"One of my friends had been getting bullied for crying after her mother's death. One day I got sick of it and shoved his head into a door. I know violence shouldn't be used in some situations but I felt like this needed it. He never bullied my friend again and I only got 1 detention."
– NonuMac
"Kids are so dumb, making fun of someone for losing their mom is the stupidest thing ever, good on you."
–TundraTrees0
​Possession
"This guy bullied me for years, relentlessly. He saw another guy bullying me one day and lost his mind and beat the guy half to death. It was f**ked up. Not even that he beat the guy, whatever there, but in this ultra weird like "staking his claim" kinda way. Like I was his to bully and no one else. It literally made me fear for my life a bit. I got a restraining order."
– KingGuy420
Protective Brother
"7th grade."
"He took a thick piece of metal wrapped it with electrical tape and hit my friend in the head. He had to get stitches but wouldn't say out of fear who did it."
"I ratted him out. A day later he jumped me as two of his friends held my arms. Then he stole my bike."
"My mom went to talk to his dad who was drunk and hit on her so she left frustrated."
"A few days later he tried to jump me again while on my bike when I was at the ice cream truck but my older (in high school) brother saw it."
"He literally jumped down three flights of stairs from the 3rd fl of our apartment complex and literally grabbed the back seat of the bike and picked it up as he tried to pedal away. He was freaking out screaming."
– catheterhero
Bullying The Teachers
"My class was terrible. On multiple occasions they had managed to make teachers leave the classroom in tears. For the record; I never participated, I was bullied too in this class."
"One of the worst days; they were really taking it out on this nerdy teacher. Like, this was definitely the worst and the most direct insults they had ever given to a person and he broke surprisingly quick. It turned out that the day before he was diagnosed with testicular cancer..."
– Th3_Accountant
Bullied BY The Teacher
"Bullied by a teacher. I grew up in the 1980's and there was something wrong with my digestive system that doctors here didn't understand at the time. Parents and friends were aware that sometimes I needed a toilet without much warning for either vomit or poo. I could easily dose off sometimes and always had a crampy tummy."
"First week of high school, I needed to go, now. I asked the teacher if I could be excused. She said I was old enough to be able to hold it in. I tried to explain that I needed to go. She was all boo-hoo, the baby needs a nappy, the baby needs burping. Some friends tried to explain to the teacher that if I had to go, I had to go. Teacher said no. I couldn't hold anything in any more and made for the door, the teacher shouted something and I passed out, vomited and sh*t myself."
"From what I remember, dad had the teacher fired. School policy was changed so that if a kid needed a loo break, they got it. Ironically there was an increase of tp related thefts and bathroom vandalism."
"I spent a week in hospital being prodded and poked, and we found out what was wrong."
"I went back to school, some kids pointed and laughed at the kid who sh*t herself in maths but they were quickly silenced by my friends and some kids who I didn't even know."
– ThePhoenixBird2022
Heartbreak
"I had a huge crush on one of the "cool" kids, who was actually a really nice, down to earth guy who was always nice to me. We even played Magic: The Gathering together a few times."
"I overheard my bully tell my crush he was planning to wait until the last day of school and "f- me up real good." Crush grabbed him by the throat and said "Don't you dare touch her!" so of course, the bully had to do something."
"He stole part of my crush's cherished favorite deck and left it in my backpack with a really sweet (fake) note. Then he told my crush he'd seen me steal the cards. His plan worked perfectly, I was looking through the cards when crush walked over. The look of hurt and then anger on his face is still burned into my memory. I gave the cards back, apologized, and tried to defend myself, but he never forgave me and we never spoke again."
– z0mbiegrl
You Showed Her!
"She bullied me for how I looked, would underhandedly called me ugly, and was the root of all my insecurities...A year later I won a major beauty pageant and she blocked me on IG"
"still kinda insecure cuz of her though"
– Careful_Pickle555
That's Catnapping!
"I befriended the problem girl in high school. Thought she just needed a friend. Anyway, she turned on me for whatever reason. Broke into my house while I was away on vacation and stole my cat and every item of clothing I owned. She ended up donating most of my clothes to goodwill, but the stuff she liked she wore to school. I called her out on it. That same day the principal pulled me out of class and said I "need to stop bullying X." Anyway, she never did get in trouble but I did get my cat back after a few weeks."
– operasinger22
Yes, He Did Fall
"6th grade. He sat behind me in study hall. He, an 8th grader, had been picking on me since the beginning of the year. I told my parents and my dad said next time he messes with me just stand up for myself."
"Next day he flips my ear really hard. I turn around and tell him don't ever touch me again. I turn back around and then I feel something getting put into my ear. It was a pencil. I jumped up, grabbed my thick as hell math book, and hit him directly in the face. It ended up knocking four of his teeth out and broke his nose."
"The teacher was the gym teacher, who was also an assistant coach on my baseball team. He came over and said with great surprise…..what happened did he fall out of his desk? Needless to say he never messed with me again."
– Kilroy27
"Maybe im being simple here, but: every time. Any form of bullying is always too far."
– dragon6layer
Yeah, that's probably true.
Bullying is wrong, but you will never be wrong for standing up for yourself.
Keep reading...
Show less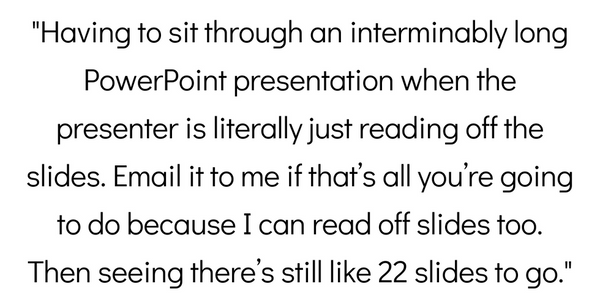 We liken too many things to "actual" torture.

We're spoiled and entitled and most of us couldn't handle real torture.
But we are who we are.
So let's discuss all the things that give us massive discomfort.
One Redditor wanted to discuss the things that cause us stress and a touch of ouch. They asked:
"What isn't torture but feels like it is?"
Torture is everywhere. I hate mosquitoes. They were created by the devil.
Deafening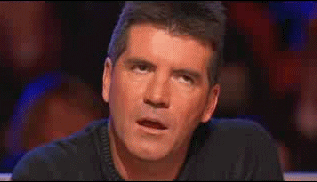 Over It Reaction GIF
Giphy
"Faking interest in a conversation you want no part of."
Commercial-Pair-8932
"Trying to have a conversation and the other person giving you nothing."
bigxxgulp
Crawling
"Slow internet."
Top-Lead-670
"AOL dial-up.. the image downloads from the top one line of pixels at a time, you'd get to see the head and shoulders of a naked women, then have to wait 20 minutes to see the boobs because it keeps disconnecting."
accurate_real_trust
"Reading this while laying in a tent in the middle of Yosemite Valley. Lol gets me right in the feels."
StarStuffPizza
Snout Issues
"When you prepare for a sneeze but it won't come out."
Farting_Machine06
"And you try everything, even tickle your snout, When you feel the urge, you know it's all about. Stuck in your no-hoose Lights will guide you home. The sneeze it shakes all your bones. And I will say 'bless you' Guitar solo.'
lasagneisthebest
"I actually found a solution to this for myself, if I press a specific spot on my nose the sneeze comes out, very handy!"
Various-Astronaut373
Power Off
"Having to sit through an interminably long PowerPoint presentation when the presenter is literally just reading off the slides. Email it to me if that's all you're going to do because I can read off slides too. Then seeing there's still like 22 slides to go."
MogadonMandy
"And then they give you printed copies of the 23 slides, I per page."
Agreeable_Text_36
Actual Torture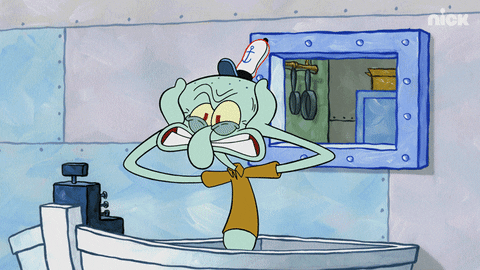 Frustration No GIF by SpongeBob SquarePants
Giphy
"An endometrial biopsy. Legit torture."
ThrowAway05129
"After mine my doctor said that some women liken it to labor pain. I just stared at her because I had no idea it would feel like the worst 30 seconds of my life."
critias12
This is why I hate doctors. No thank you.
Hire Me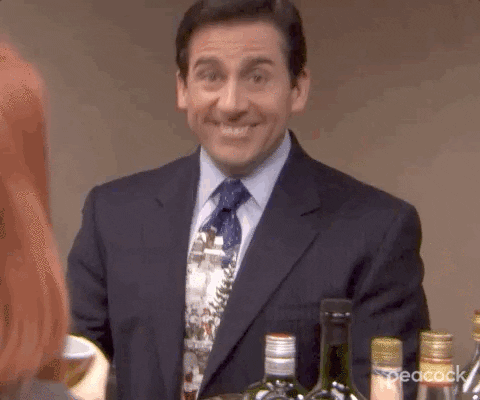 Happy Season 5 GIF by The Office
Giphy
"Job interview."
warterminator
"I hate that this is the case. An interview done well should be trying to figure out if both parties are a good fit for each other. I've been lucky to be in good groups with smart managers, and the resulting organization is great because of it."
BuggeredPinata
Nerves
"Anxiety."
Simbiala
"Actually, artificially or intentionally inducing anxiety is indeed torture, and is one of the most prevalent types. The fact that some of us just exist in that space is freaking excruciating some days, and I wish more people understood that."
sg3niner
"Agreed, especially when it's so debilitating to the point you're literally trying not to pass out in social situations and have to pretend like you're not dying."
Academic-Rhubarb79
Miserable
"Having a swollen taste bud on your tongue."
RinaldoBangas
"Oh my gosh, it is seriously insane how ridiculously painful it is for such a tiny bit of your body. That and when you have one of those horrible deep pimples develop right under your nose/on your lip."
JulesLovesYou1993
"Oh god yes! I went through a period of ill health (thank you childcare germs) between Feb-March of this year, culminating in covid, and over the 2 months I had a couple of swollen taste buds at a time, a new one always appearing when another subsided. I was miserable."
Lucyjca
Too Much
"Being in a public place or event for an hour after your social energy runs out. Especially with small children at said event and your family expects you to help keep them entertained and all you want to do is go somewhere quiet on your own stuff away from everyone."
aconstantissue
"My social anxiety mixed with my neurodivergent butt and Mexican genes results with me just silently staring at a centerpiece at my family's table, completely disassociated, shutting out the deafening music blasting on all the speakers at 2 AM."
Idonotknowhowtoname
I Love You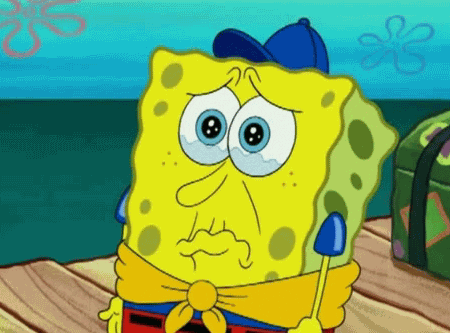 Sad Tears GIF by SpongeBob SquarePants
Giphy
"Developing feelings for someone you're close to but it isn't mutual so you have to try to suppress those feelings while continuing to be friends with that person because you don't want to lose them from your life completely."
LapsusAequitas
Quiet Time
"When people living above you stomp around and flush the toilet every hour until 4:00 am and you need to be up at 5:00 am."
TripleTrish
"One of the things I love about my building is that 10pm-6am is 'quiet time,' and it is enforced. If you're being disturbed by your neighbors and call the management office number, they will tell them to knock it off. I've complained several times about the cunts upstairs, but I still sleep with earplugs because I don't want to be a total *itch."
ThrowAway05129
Discomfort
"Waiting room chairs."
colobirdy85
"The most brutally uncomfortable waiting room chairs I've ever encountered were at a physical therapist's office. If you didn't need their services already, you damn sure would after sitting on those."
FattierBrisket

Sounds of Horror
"Listening to someone else's terrible music."
Pilowpants
"Ugh. I recently worked with a girl who blasted her favorite music on speakers at our desk. I don't even know what the genre is called. I can best describe it as... the Rent soundtrack performed by one guy with an acoustic/electric guitar and a whiney voice? Who can't actually sing so he just yells a little into the microphone. And a whole lot of pretentiousness from the fans who look down on me for not liking the hipster-esque vibe."
__M-E-O-W__
Nightmares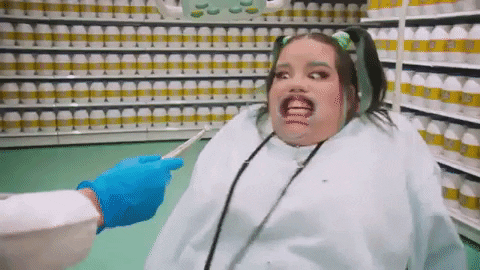 Ricki Lake Teeth GIF by Netta
Giphy
"The dentist drill."
bjwizard
"I'm a dental assistant and we always encourage patients to wear headphones because the sounds really freak them out. We give out earplugs if they forget their headphones."
paulrasmussen27
Gotta Go!
"Waiting for someone to get out of the bathroom when you really need to go."
llcucf80
"I have bladder control problems. If the line to the women's is too long, I'm going to the men's room. I'm not having an accident because some ho is trying to stuff a stolen t-shirt in her purse."
BricksInTheWall1991
Where to Begin?
"Doing taxes. Waiting for your crush to call you after you give them your number. Waiting for final bell in high school. Monday status meetings. Filling out job applications in slightly different ways for dozens of employers. Being forced to work/live/travel with highly toxic people."
FreshwaterViking
Life's Beginning
"The first two months of having a baby."
relentlessvisions
"I think sleep deprivation is a legit torture technique. And someone told me once that navy seals have to sit in a room with a tape of a crying infant for hours at a time to try and break them down mentally. So I think you may be onto something."
Kaclassen
"And I get to experience it for free at home because of my insomnia."
MetricJester
Mariah Everywhere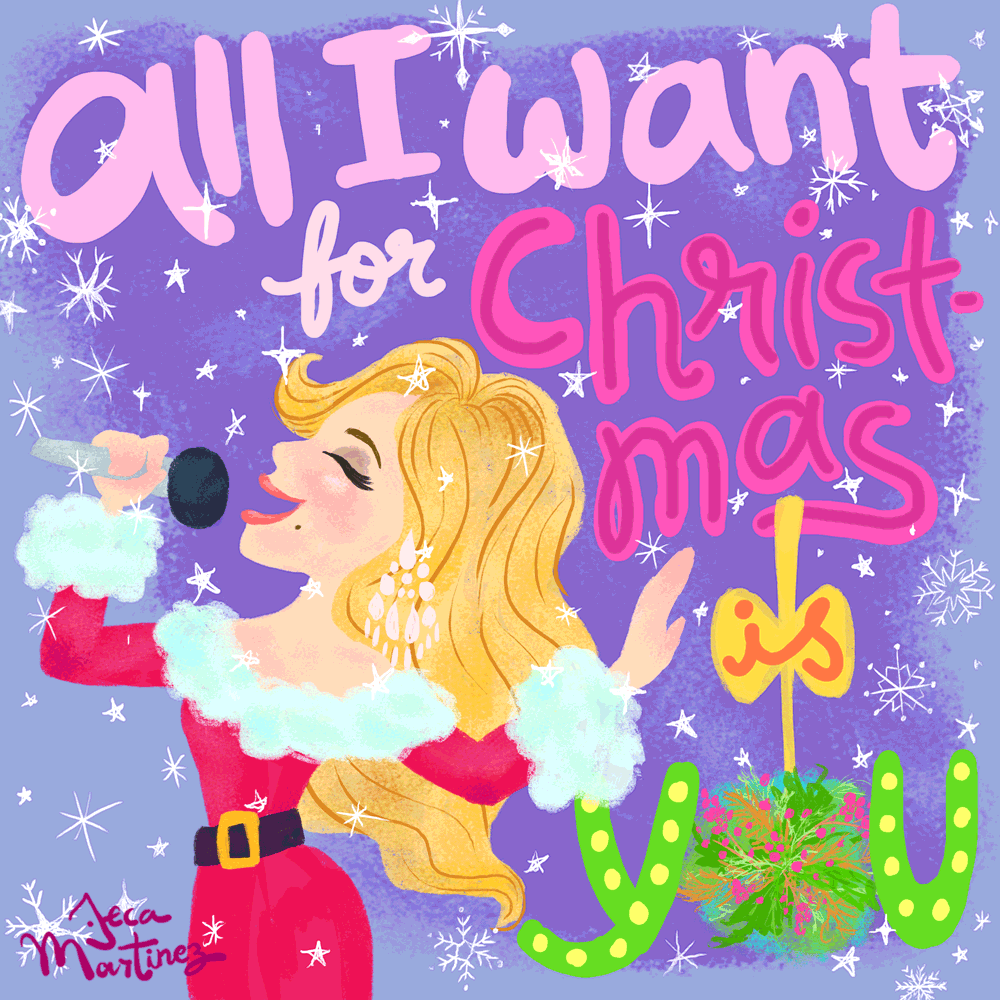 mariah carey christmas GIF by jecamartinez
Giphy
"Having to listen to All I want for Christmas is you every 2 songs as an employee on a mall."
PanosTheSoreLoser
Life itself is torture. I'm now convinced.
Keep reading...
Show less
I know we're a culture full of over the top whiners.
We love to go on and on about all the things that bother us.
And all of the life impediments that stand in the way of our happiness.
But we need to dial it down a notch.
There is a difference between actual bodily harm and an inconvenience.
Redditor seesnawsnappy wanted to mull over what aspects of life make us feel like actual pain but maybe we're exaggerating. They asked:
"What isn't torture but feels like it?"
I hated waiting tables. You have no idea the actual torture, ok not actual, but misery one must endure.
Dial Up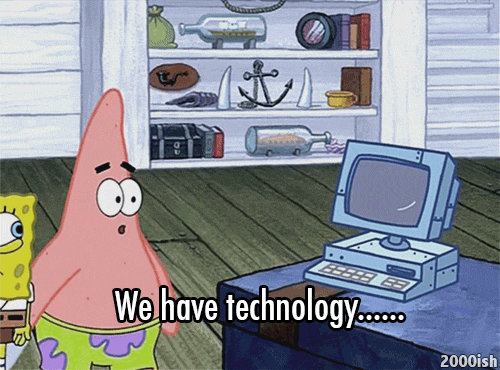 Spongebob Squarepants Internet GIF
Giphy
"Slow internet."
sev45day
"Slow internet : pretty salty"
"Connected but no internet : a n g r y"
REDDIT
Out of the Way!
"Traffic when you're already late."
EdibleTurds
"Being stuck in traffic, and having a poop locked and loaded in the chamber. Stupid drivers wrecking all the time and having me prairie doggin' for an extra hour."
pineappledaddy
"Worst part for me is I don't have to poop until Im stuck in the car i get the urge before I leave and I try to go and it doesn't happen but when I'm the car without a bathroom within 50 miles it's like I've taken a laxative it's so terrible."
bknox1789
Extensions...
"Food delivery being over the estimated time."
leswhinin
"Or when the time keeps getting extended further and further and further and you have a 6 AM flight the next morning and then you check and it turns out the restaurant closed 2.5 hours ago but Doordash still says that a Dasher was waiting for an order and you have to give up and have sleep for dinner."
THROWRA302376
Midday Blues
"Having a 230 appointment the whole day is ruined."
LikelyGeoduck85
"I had one of those today! It was the only appt available this week, and fell right in the middle of an 8 hour shift. So I left and took my cat to the vet, brought her home, and went back to work. Honestly, not nearly as bad as if it was scheduled on an off day. Lucky to have a boss that understands pet needs, too."
verycoolfarts
Jaws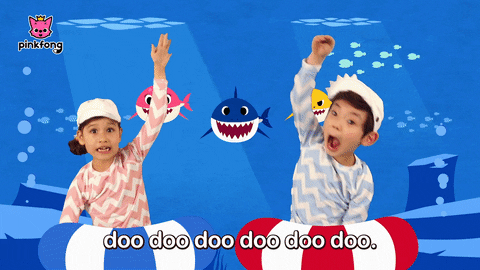 Kids Running GIF by Pinkfong
Giphy
"Baby Shark… Never mind that is torture."
Actuaryba
If I hear that song again... I can't even think about it.
Swollen Glands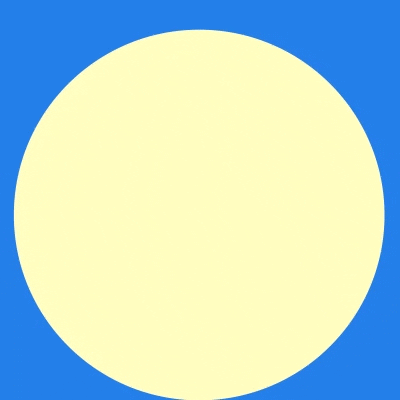 Sore Throat Radang GIF by K Health | Digital Primary Care
Giphy
"I caught strep for the first time in my early twenties when working at a daycare/preschool, and it actually was torture. My throat was so swollen it felt like I was swallowing glass and every time I tried to swallow I couldn't really get all my saliva to go down so I was pretty sure I was just going to drown in my own spit."
Timely-Tea3099
It's Lost
"When you lose 5g and it kicks you back down to 4 and it won't load a webpage even though 2 years ago it would've had it up in 2 seconds."
EggsAndBeerKegs
"Long story short with physics, it's frequency vs power. Then providers think they need to upgrade some parts but not others. There's a reason, but it's a stupid reason."
hoosier268
"This makes me furious. How in the hell is having only 4g as slow as when we didn't have 4g at all years ago? Ridiculous."
FainOnFire
MOVE IT!!
"Being on one of those slow-moving people movers and stuck behind someone who is just standing there instead of walking."
bassistmuzikman
"I yelled 'get out of the way' this morning to a guy that was walking slow when a car was behind him and I need to get to where the car was coming from."
coolcrushkilla
Eternity
"Waiting at the doctor's office. (USA). They have the audacity to charge you a fee for being late and calling it a 'no-show' but damned if I've ever been to a 2pm appointment that actually began earlier than 2:30-2:45."
sexapotamus
"45 minutes is ok, in France we don't pay for doctors but it's possible to wait 2 or 3h after the original time of appointment."
Rabanaaash
"I remember having regular appointments for physical therapy that never started on time. The magazines in the waiting room were crap, so I started bringing a really long novel with me."
Annihilated_Matter
Forever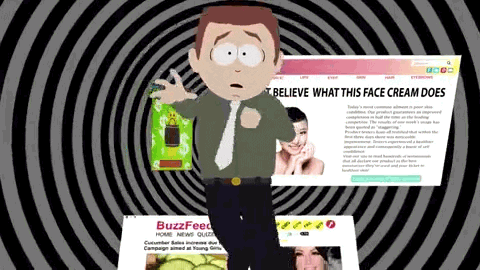 Comedy Central Advertising GIF by South Park
Giphy
"Watching 2 unskippable 30 second ads, it's only a minute but it feels like an eternity."
Formal_Activity5040
Well there are worse things in life. We do whine a lot.
Want to "know" more?
Sign up for the Knowable newsletter here.
Never miss another big, odd, funny or heartbreaking moment again.
Keep reading...
Show less
Keep reading...
Show less
Dark Tool. 
The Syrian Ministry of the Interior used a tool called the "Black Slave" that was basically a chair where the torture victim would sit on while nude. In the space under the cushion were large very hot skewers that would enter the victims anus and keep going it reached the intestines. They would do a push/pull method until the victim collapsed under the stress or spoke. ChairForces
Sarcophagus....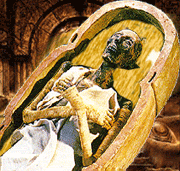 Giphy
This is completely fictional. But I think in the mummy or some movie like that some immortal dude got locked in a sarcophagus with scarab beetles that would eat him forever. JBatjj
Anguished. 
The pear of anguish looks pretty damn awful.
"The pear consisted of a metal body (usually pear-shaped) divided into spoon-like segments that could be operated by turning a screw.
This contraption was originally meant to be inserted to one's mouth to crank the key piece to expand the metallic petals. The quadruple or triple petals expand outward, forcing the victim's inner mouth capacity to stretch beyond its limits." Yeah yeah, I know it was used for other orifices, but mouth was the original intention.
Spanish Donkey was another good one. _ripzayn
The Basics. 
Tying someone up, keeping them fed and hydrated and injecting heroin into them for months until one day you decide to just leave them to deal with dehydration, starvation and withdrawals. I_FAP_TO_TURKEYS
Colorless....
Not the most screwed up but it's definitely a weird one.
White Torture is a form of sensory deprivation where the imprisoned is kept in a white room, made to wear white clothes, as are all the guards and they're even served white food on white plates. The lights are kept on at all times, no one was allowed to speak, and their shoes are padded to muffle sound.
The lack of color is apparently very mentally damaging. To quote Iranian journalist, Ebrahim Nabavi:
It is terrible. The loneliness never leaves you, long after you are "free." LittleRedLamps

Chief O'Brien
In an episode of Star Trek: Deep Space Nine, Chief O'Brien had 20 years of prison time implanted in his memories. He never actually went to the prison, but he thought he did. It messed him up. He tried to kill himself over it.
The writers of Star Trek really had it out for Chief O'Brien, poor guy. BagelDesk
Mickey Rat.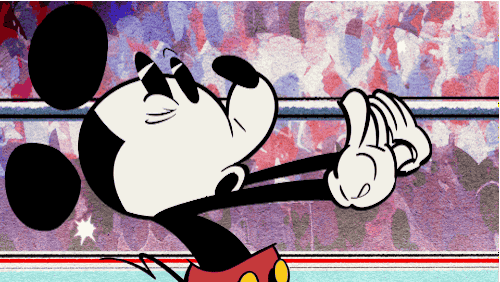 Giphy
Rat in a hotbox chained to a mans chest. BrokenMatchet
Dies too fast. The rat is placed on the condemned's stomach, so the rats eat his guts first trying to flee the heat. Spaiduhz
Too Real. 
I once witnessed a father with his 3 year old daughter watching the baby shark video on his phone, once it ended she would scream until he restarted the video, she watched that video about 10 times in a row and the look on his face was that of pure depression, so I'm going to go with that. pops992pops992
Passed Out Agony...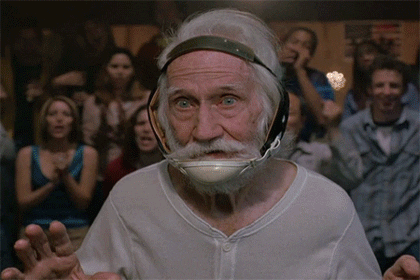 Giphy
This old guy I used to work with would tell stories about torture in Vietnam, and this one stuck with me:
They'd tie the captive to a chair with his hands behind his back and bring in a hooker. She would pull his pants down and dance, touch, whatever was necessary to get him erect.
Then they would take a thin bamboo reed and slide it down his urethra.
And they'd bend his penis in the middle really quick so that it snapped off inside. Monsieur_Pounce
Judas. 
The Judas cradle
You are stripped down and tied up by your and and legs. You are the suspended from the ceiling and dropped down butt first one a large metal spike. Most people bleed to death. thatoneguywhohasadog
The Wood...

Giphy
It would be hard to beat impaling, dying slowly over days with a wooden pole through your body. Vlad Tepes impaled kids too.
ThunderBloodRaven
​Keelhauling .....
Keelhauling - the victim is dragged along the underside of a ship so that the barnacles will cut and shred them whilst simultaneously drowning them.
MrsCrackpot
Fun fact. You were sometimes meant to be able to survive it - if you were hauled from side to side it was possibly survivable (I mean infection and whatnot made it a gamble). You could also be hauled from bow to stern. Less survivable.
sabre252
Lingchi.....
Lingchi, an ancient form of torture/execution from China in which the condemned is slowly and systematically cut into pieces through the use of literally hundreds/thousands of knives.
JimmyTheOtherCat
The Groin....
Upside down sawing from groin all the way down. Blood stays in your head so you stay conscious. So awful.
Scmethodist
The horrors....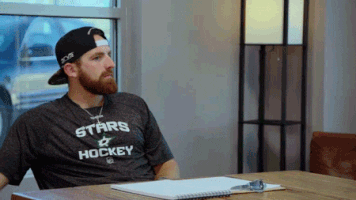 Giphy
The one where they put you in a metal bull and then heat it with a fire so that when you cook your screams can be heard and then when you start to boil your water escapes in steam out of its nose it pretty horrific.
dreadpiraterobert0
The Coop Prison.... 
There was a TIL on this a while back on the Thailand chicken coop prison, where you'd be under the coop in the cell and the chicken's droppings would fall on you with no escape.
Everyone commenting said that'd be the grossest smell and torturous.
llcucf80
Too Brutal....
One of the most brutal I ever heard of was that of Robert-Francois Damien. Damien attempted to assassinate King Louis XV in 1757 so he was sentenced to death. Thousands of people showed up to witness the execution... First, the hand he attempted to stab the king with was dipped in ethanol and then lit on fire. Then they took red hot metal pincers and ripped away his calves, quads, pecs, biceps, and triceps. They then poured molten metal into the gaping wounds where his muscles once were. After that, that tied each limb to a horse and made them ride in opposite directions. When it was clear that they weren't pulling hard enough to rip him apart, the soldiers beat Damien's joints with hammers to speed up the process. The entire ordeal lasted over 4 hours.
Bryan15012
 "The Jaunt."
While not explicitly for torture, there is a pretty horrific method in a short story called "The Jaunt." Some time in the future, humanity invents a method of instant teleportation. The thing is you need to be knocked out by anesthesia prior to using it. The story goes into the history of the machine where testing on animals and, later on, humans revealed that though the process of teleportation is outwardly instant, the conscious mind of the teleportee experiences billions of years in a white void, alone but for the company of their own thoughts, unable to move, unable to die.
One scientist shoves his wife, awake, into a machine and closes off the end point. He is convicted of murder because, although she is technically still alive, she's screaming somewhere in the ether, alone, for all of eternity.
bumholez
Bamboo honeymoon.....
Bamboo honeymoon is what I call it. I'm sure they had another name
But essentially you get strapped in a case over bamboo and left there. They will come to feed you and put honey on your body, face and make sure you stay alive, so you feel every inch of your body eaten by animals and insects, while the bamboo is growing into your rear end.
It sometimes took up to 40 days for prisoners to die, when I remember correctly. And this is nonfictional.
I cant come up with anything worse, really.
Tkoile_fuzz
Poop...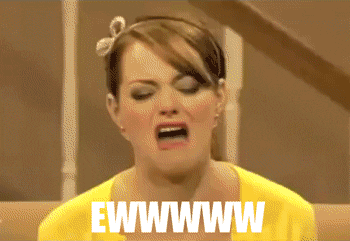 Giphy
Scaphism....
They leave you in a tub of water, constantly feed you so that you keep on pooping. You end up covered in your own poop until your body starts getting devoured by the parasites which appear within your poop.
SlayzorHunter
Keep reading...
Show less