There's nothing more embarrassing than laughing at a story someone just told, or a question someone just asked, under the assumption that they were joking.
Only to realize a few seconds later that they weren't joking.
It happens to the best of us.
In some cases, these can be bizarre stories which we might laugh about months or years down the road.
Though more often than not, we immediately feel a foot slamming into our mouth with a vengeance.
Redditor tatemalia was eager to hear the wildest, most embarrassing of these unfortunate moments, leading them to ask:

"What's your 'Oh..You're not joking' moment?"
Oh, bless your heart.

"Had an old lady ask me when her dog would grow its leg back after an amputation."- Moctor_Drignall
Don't mind if I do
"I was eating ice cream and an old guy walking into the ice cream parlor said, 'Oh, that looks good! I'm gonna get a spoon'."
"I smiled and laughed awkwardly, until his damn spoon was in my ice cream."- KnittingTrekkie
Feedback is greatly appreciated
"It was when I met up with an online friend for the first time."
"It was surprisingly more fun than I thought it would be."
"By the end of the night, as we were waiting to get served at a restaurant, she looked at me and asked how I thought our outing went."
"I told her that I had a great time."
"But that didn't seem to do it for her."
"She proceeded to tell me about how she does this thing, at the end of every outing with her friends, where she rates and gives feedback on how well it went, what didn't go so well, and what could do with some improvement for next time."
"I laughed it off, thinking she was joking."
"It all felt too robotic and school-like for me to take seriously."
"But she definitely was serious."
"I told her to go first so I could get an idea of what she wanted and, I kid you not, she whipped out her phone and started drafting up multiple paragraphs for about 7 minutes or so."
"I felt so awkward because it was also 7 minutes of pure silence and deep concentration."
"Thankfully, I had to leave mid-way because I was needed elsewhere."
"I told her to just text me her thoughts when she was done but she insisted that that wasn't the way to do it, and it HAD to be done in person."
"I still can't believe this is something her and her friends regularly do."- reigndrops17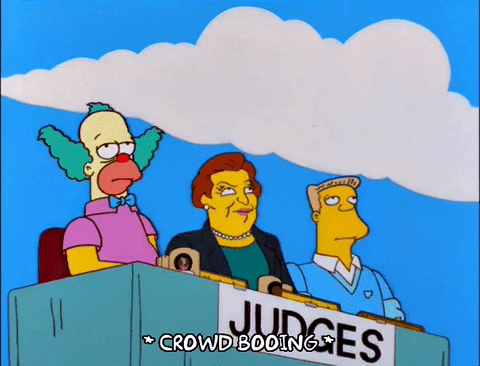 season 10 episode 22 GIF
Giphy
We'll take the house, no need for a bag.

​"Working in a catalog store in the UK."
"You pick from the catalog, we bring it out from the warehouse."
"Lady comes in and orders the single largest thing we keep in store."
"A shed. "
"Not a particularly big shed as sheds go, but still a shed."
"'Ok madam if you give me your vehicle's registration number I'll tell the security guys to let you round the back of the store'."
"'Park in bay five and we'll load it for you'."
"'What are you talking about?'"
"'You have to park around back so we can load it into your vehicle'."
"'I don't have a vehicle'."
"'Oh, well, we have the numbers for some white van men and taxi services if you'd like to...'"
"'No just bring it up, Keith can carry it'."
"She indicates a portly man of around 50 across the room'."
"We got it into the lift diagonally, though it trapped a man behind it, and when it came up she said 'what on earth is that?'"
"'That's your shed, madam'."
"'My Keith can't carry that!'"
"'Yeah no sh*t, would you like me to call a van service for you?'"
"She actually just got a refund and left."- reverendmalerik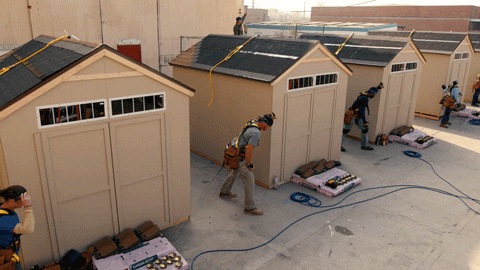 Race Shed GIF by CBS
Giphy
That's not yours, its mine!

"I work at a hotel."
"We have this regular who comes, but usually makes reservations ahead of time, and she has her 'favorite' room she tries to get."
"Well one day she walked in, asking for a room."
"I had rooms available, but not the one she wanted, and she replied 'oh, call the guests in that room and tell them to move out so I can have it'."
"I seriously thought that was a joke and I played along, saying 'I'll get right on that,' as I was getting her info in the computer."
"All of a sudden she said, 'aren't you going to call them?'"
"'Call who?'"
"'Those guests in that room so I can have it'."
"'Oh, you really weren't joking'."
"I told her that we don't do that, if she wanted that room she needed to call ahead."
"'I have a room, I know it's not your preferred room but it's all I've got, and you can take it or leave it, but I'm not moving a guest out'."
"She seemed almost taken aback by that, but I told her that if she didn't take the room I had she wouldn't get anything."
"She calls ahead now, but I was mortified and shocked she actually tried this stunt, and actually meant it."- llcucf80
What is the meaning of this?!
"Used to work at a big bank that bought out another, somewhat smaller but still pretty big bank about 10 years ago."
"Some guy came in all pissed off because we didn't send him a new debit card with the new bank's logo on it."
"They intentionally made it so the old ones would continue working until they were originally set to expire."
Said it was "'embarrassing'."
"'I can't be the only person who's gotten upset over this, right?'"
"Yeah homie, you were."- giantgoose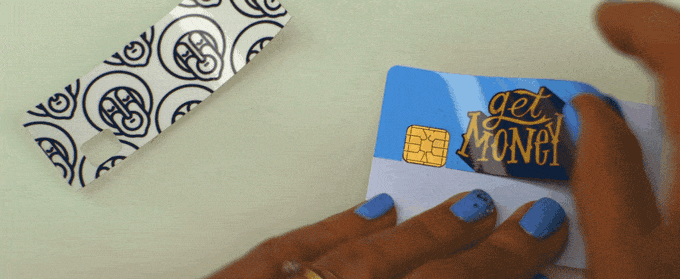 Giphy
It's easy to understand how these poor people thought what they had just heard was a joke.
One imagines, going forward, they might wait to laugh until after the people they were talking to start laughing.
Keep reading...
Show less
Don't you just hate it someone makes a tone-deaf declaration without realizing their words have the potential to hurt or frustrate others occupying the same space?

Seriously, read the room.
Curious to hear from those who were put off by ignorance, Redditor LaunchesKayaks asked:

"What's the most out of touch thing you've heard a person say?"
Never assume, is a concept that was lost on these people mentioned, below.
Clueless Employer
"Recently got a new job that paid double what I used to make. When I resigned my former boss told me money isn't everything lol. I was only making minimum wage before"
– HotPotato7915

Seasoned Traveler
"Had a friend in dental school who grew up in the rich suburbs north of Detroit. We were talking about traveling (she was going to Thailand for spring break) and she said 'I'd be surprised if most people hadn't travelled to at least 20 countries.' I told her I'd be surprised if most people had ever left the US at all."
A Parent's Burden
"When a guy was upset his wife was making him 'babysit' their infant too much, so he and his mom told her there'd be no more going out. He said him going out all the time was different than her going out, and when asked for clarification he said because she's better at changing diapers and getting the baby to sleep. It truly blows my mind that there are morons out there who think taking care of their own children is babysitting."
– therewillbehints

Bad Priorities
"My old neighbours didn't see the point of taking their kids (3 and 6/7) to the playground nearby, or anywhere for that matter, because he 'found it boring.' The 2 kids spent every day in the house infront of the TV."
"Why would we go to the playground? I find it boring."
– Tabby_Tibs

A CEO's Problem
"During a break room discussion on how one of my co-workers was having to go on food stamps because the job didn't pay enough, the new CEO who for the first (and last) time decided to have lunch in the break room, dropped this gem:"
"Yeah, I know what you mean. We had to let our second nanny go."
"Really Cheap" Bargain
"My boss told me that the leasing of our company car is ending and I could buy it for really cheap if I want it. 'Really cheap' meant 20.000€ for him. He pays me 750€ a month (im still in training thats why its so little) and I live on my own and have a car, so basically I'd have to work about 2 years for this 'really cheap' car without spending a cent on anything."
– Wursti96
Thanks, But No Thanks, Gwyneth
"We're human beings and the sun is the sun--how can it be bad for you? I don't think anything that's natural can be bad for you." —Gwyneth Paltrow, 2013
"Let's say I get bitten by a rattlesnake. I shouldn't be worried; the venom's natural, isn't it?"
"Just a note: she was saying this because she thought that the sun couldn't possibly be bad for you! 15 minutes of sun a day should be healthy for anyone! Pure, radioactive sunlight! No SPF!"
– emriverawriter

Logic Without Traction
"If you can't afford gas, buy an electric vehicle."
– Gogo726
Some statements are so outrageous, there ought to be consequences.
What In The World?
"'Africa is a country.' In front of an Ethiopian who insisted that Africa is a continent..."
– LumiWang

Racist Grandma
"Grandma/mom called her 2 mixed great grandkids '2 n-words in the wood pile' and she wonders why they and my sis don't visit her."
– fqtsplatter

Speaking From His Experience
"The most unusual thing I heard from my friend is that he seriously thinks that menstruation doesn't exist."
– gaySaipan

Ohio's Mayor Feared This
"That allowing ice fishing shacks would then give rise to prostitution."
– Scottybobby33

Two Toxic Options

"Love it when toxic people tell you that you have to get used to or deal with their toxicity."
– alleekatz
These are the last things people want to hear when in mourning.
A Study Of Contrasts
"My dad just died about a month ago. My company gave me 4 days unpaid off. I was really close to my father so this was hard for me to deal with. My pay cheque was enough to pay bills, but I had to buy my groceries on credit card to get by. My bosses brother in law died the following week. All he talks about is how hard this is on his wife. Between the stress of her brother dying, and the reno on there million dollar cabin he's taking his whole family to Hawaii for 10 days this month to try to deal with there grief. Mean while I'm pricing urns out on Amazon to try to save money, trying to sell my dads tools to help my mom, working full time and taking care of a toddler."
– candy_15

Not Something To Hear In Grief
"'Aren't you a bit too old to have a grandma?' A neighbor when I told her my grandma just passed away."
– SadNAloneOnChristmas

platitudes
"I'm so sorry for your loss. Hang in there. Also, your boss is a dick."
– SpareToothbrush
Those who are completely self-unaware tend to be so out of touch, it's a wonder how they have assimilated into their respective communities.
Usually, it's not worth the headache to confront these people who can't see beyond anything that is relevant to their world.
Would you put these tone-deaf individuals in their place?

Want to "know" more?
Sign up for the Knowable newsletter here.

Never miss another big, odd, funny or heartbreaking moment again.
Keep reading...
Show less