It's not easy being alone in brilliance. To have an innate intuition about life is a gift and a curse. Nobody ever believes you.
And then when you're proven right, people get all moody about you shoving an "I told you so" in their face. But like... I did tell you so.
Madonna, Madonna is brilliant about always being ahead of the curve. Culturally she always knew where we were headed and what was and was not going to work.
It's a gift that is only meant for some.
So Redditor u/Fireseeker23 reached out and wanted to discuss the things that those of us "in the know," always knew first by asking:
"What is your "Did it before it was cool" thing?"
I will admit that my wiring has been a bit off as of late. There are somethings I could've sworn would only be a fad. Like who really thought being an internet star would be a thing? Or that we'd be texting instead of calling? Or that Donald Trump would be... well, Donald Trump? What else did I miss?
Sweaty Poetry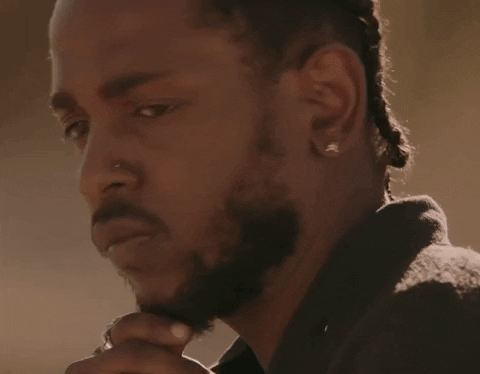 Looking Kendrick Lamar GIF by SZA
Giphy
"Saw Kendrick Lamar in a college gym for $5 in 2011 lol."
"Edit: just found the flyer, it was $15. I've swindled you all."
Alien Life
"I read "The Martian" back when it was just a text file on some backwater website."
- 7th_Cuil
"I don't remember all the details, but the Martian was originally released for free by the author for his readers. Some of them wanted him to make a proper ebook so they could read it on kindle, but he'd lose money if he released it for free, so he charged a dollar for it."
"Enough of his fans bought it that it showed up in the best sellers list on Amazon, which caused more people to buy the $1 book. That got the word out, and now he's a household name. I may have gotten some parts of this wrong, but that's how the story was told to me."
- Lorvan
Game Guy
"I was a big freaking nerd and gamer in the late 80s and 90s."
"What's funny is in 2000 I went to an EverQuest guild meet up in Toronto and customs was incredulous, "you're coming to another country to meet people you met in a video game online?" Asked like 10 times in different ways."
"Then in 2008ish I went to Toronto again for a (then-WoW) meet up. "Why are you coming to Canada?" "World of Warcraft guild meetup." "How long are you staying?" "A week." "Enjoy your visit."
I was Spun!
"I had a fidget spinner on my desk for about six months before they blew up. At that time they weren't being mass produced at all. You pretty much got them 3D printed or laser cut from acrylic. I thought they were neat and sent them to my dad and brothers for Christmas. I still have my first one on my desk. It's laser cut neon yellow acrylic."
Geo Ways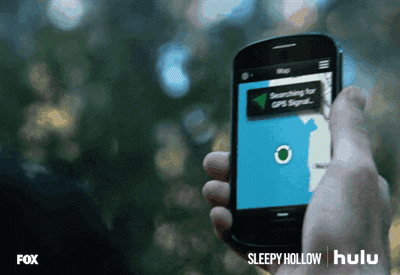 ichabod crane map GIF by HULU
Giphy
"Geocaching. My friends and I were doing it with a Palm III with the GPS attachment back in 2000. I have no idea, I haven't done it in a long time at this point. I would not be surprised that it was ruined by popularity like everything else tends to be."
Ok, I totally called a few of those things. I didn't see Kendrick in a bathroom, but I called his success immediately. And I knew people would be obsessed with those spinners, and I knew they'd die. I feel better. I'm a little clearer.
Login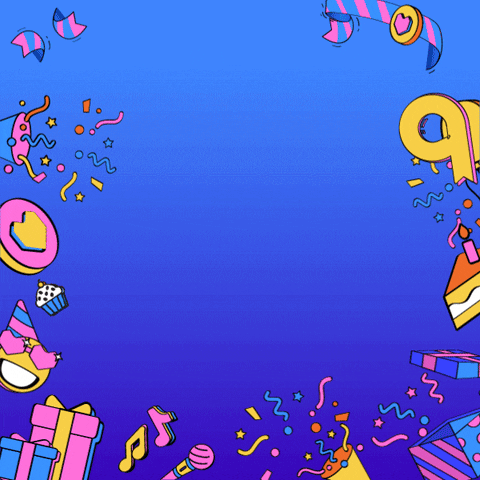 Celebrate Happy Birthday GIF by Lazada Singapore
Giphy
"I needed an invite code to make my gmail account."
- xesalcd
"My college had a bunch of forums and a vote to decide if we were going to register with Facebook so students could get accounts. This was like, 2005 or early 2006."
Risk Your Life
"Bought Bitcoin in late 2010. Was on a Malayasian private server for an old game I used to love, called Risk Your Life (RYL). This server has a real money mall and of course I am dumb enough to want to pay to win. So I go on their site and they don't take normal credit card or PayPal but they offer some weird shi! called Bitcoin."
"So I go through the steps to buy it, spent around $100 usd for around 1000 Bitcoin.Spent 600 of the Bitcoin on some rings/ a sword/ an amulet and an armor. And 400 sat on my wallet until I sold most of it in 2017 for an absolutely massive profit. Still holding a few and changed my entire life."
Ponging
"When I was a young kid, my dad brought home a Fairchild gaming system, and I got addicted to playing video games like Pong and Breakout on my home television. This would have been 1976."
"During that time I was in college. At a party one night someone turned on Pong on the TV. The room got quiet as we all watched two people play the game, fascinated by it."
- maruffin
BLEACH
"I ordered Nirvana's 'Bleach' on cassette before Nevermind came out. (Saw in a magazine that they were supporting Sonic Youth, and Daydream Nation was my favourite album at the time, so that was enough of an endorsement for me.)"
"I was the coolest 14 year old in New Zealand for, like, two months. Then Smells Like Teen Spirit came out, and I spent the rest of my teenage years declaring that i liked them before they were cool. Nobody cared. And I still miss Kurt."
"edit: I was also the first person in my home town to know about Wu Tang Clan, I had to order the cassette from the US... probably had to dub 20 copies from it for all the other kids at school. Man, I wish I was still that hip :|."
With Fries Please!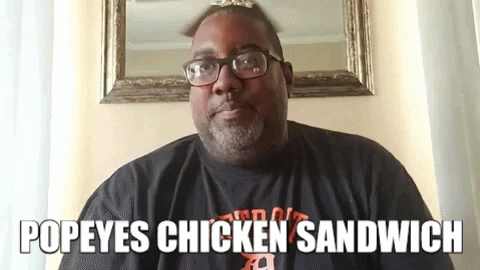 Happy Popeyes Chicken GIF by Robert E Blackmon
Giphy
"I don't mean to brag -- but I bought the Popeye's chicken sandwich like a week or so before it exploded in popularity and people started killing themselves for it."
- Proxice
I still prefer KFC to Popeye's, but to each their own. And Nirvana I'll never understand. But I could smell the Teen Spirit. I'm still on the fence with all this cryptocurrency, but i'm doing research. Thoughts?
Want to "know" more? Never miss another big, odd, funny, or heartbreaking moment again. Sign up for the Knowable newsletter here.

Keep reading...
Show less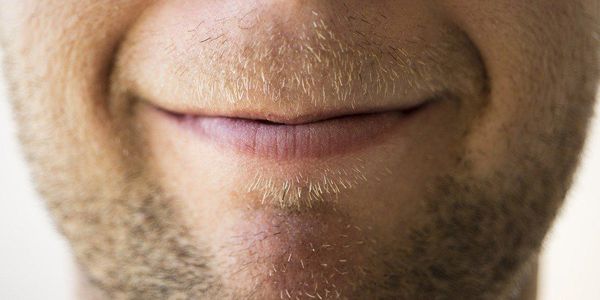 As much as we're not supposed to feel satisfaction upon observing the struggles of other people, it can be hard to resist a silent, internal fist pump when some blunder occurs immediately after we tried to help the person prevent it.
It is all a result of stubbornness.
The person we're trying to help is stubborn. They think they know the best way to do something, or the exact information required for a given moment.
And, on top of that, they think we're being stubborn when we try to intervene.
So all of our attempts to help fall on deaf ears. And the results can be as calamitous as they are satisfying.
TenaciousBrit asked, "What's your 'I told you so' moment?"
Many people chose to talk about the times their friends or family ended up producing some truly entertaining physical comedy.
And the laughter was only enhanced with the knowledge that they'd just predicted the whole thing.
ZAP
"Was picking beans with my sister and mom. To this day I still don't know why the fence was electric but it was. I touched it and I got zapped. It wasn't too bad but it hurt. I jumped away and my sister saw me, I said that it was an electric fence."
"Of course she just thought I was pranking her. I was trying to tell her the whole time we picked beans but she didn't believe me. Right at the end she touched the fence and she didn't see it coming at all... Her face was just like, 'Oh shi-' "
"Loved the car ride home, 'I told you... Idiot.' "
No Babies, Two Hurt Backs
"My sister and I were out sledding when we were kids at this place with a really steep hill. I had unknowingly gone down a sled path that had a jump in it, and when I landed it really hurt my back."
"So when I got back up to the top of the hill I told my sister 'don't go that way, the jump really hurts.' She called me a baby and didn't believe me that it really hurt so she decided she would go down that path on her sled."
"Well, she hit the jump and didn't get back up, turns out she fell so hard she had broken her leg. When we finally got her back up the hill and to the car, I got to tell her 'I told you so.' "
Drenched.
"This dumb a**hole woman wouldn't leave the llamas at our petting zoo alone, even after I warned her."
"Eventually they had enough and spit alllll over her. Green goopy spit from head to torso."
"She threw up a bunch and I laughed. Until I smelled it and then I was retching too."
-- craxiom0
Others recalled the times they trusted their instincts, only to be gaslighted by medical professionals.
But they did, eventually, get the help they needed. And the mixture of pride and frustration toward the other doctor was palpable.
Non-MD Spouse
"Had a weirdly dark freckle. The color of chocolate. I showed spouse and he called me a hypochondriac and if I go to a doctor, I'd be wasting their time."
"I went to the dermatologist. It was melanoma."
-- weaponizedpastry
Years of Itchy Apples
"Since I was 14, my throat got itchy when I ate apples. I told my mom but she thought I just didn't want to eat apples and forced me to eat them."
"Went to the doctor's office and got a test for allergies."
"Turns out, I'm allergic to apples, peaches, and many other fruits."
-- CayonSalad
People Break Down The Best Loophole They've Ever Exploited
This Was a Baby We're Talking About Here!
"My newborn baby was projectile vomiting after every feeding. I took her to the doctor several times, always ended up being sent away with suggestions to try a different formula. I tried like 4 different ones, no change."
"The 4th or 5th visit, they sent me away again with the same recommendation even though I pleaded with them to figure out what was wrong with my baby. I left the office and drove to the ER instead. She ended up having emergency surgery that day."
"The surgeon said she would have starved to death (or maybe dehydrated?) had she gone much longer without the surgery. I gave the doctors in that office a piece of my mind."
Dirt: Not Always the Answer
"Went to the doctor on and off for breathing problems to no avail. A lot of 'rub some dirt on it' mentality. Wound up in the ER as a result of an asthma attack. Kept the bracelet on and everything when I went back the next week to see him."
"Not as satisfying as I would've hoped."
NOT Hookey
"I told my mom (who is a nurse) that I am sick and she said I was lying. After 2 months and a lot of blood coughed up she took me to the doctor. I had pneumonia and a double ear infection. I also had a bunch other issues that I can't really remember. I had to take 7 medications and have to use a nebulizer daily."
"That was the biggest I told you so moment I ever had."
And some people discussed the times they knew or predicted a piece of information, but couldn't seem to persuade someone else through dialogue or conversation.
But, of course, the truth always came out.
Chose the Wrong Partner
"Lawyer here. Fired a partner who I found some real irregularities in their spending habits vs. what they were making after he couldn't provide a good answer to where it came from. Other partner left and started a new firm with them because they disagreed with my decision and refused to look at the evidence."
"Turns out he stole 500k of a clients money, got disbarred, and is now facing prison time. I told her to look at the evidence and she didn't listen. 🤷🏼♂️"
Sweet Victory
"Someone started talking about a bottle of Newman's Own salad dressing while at dinner with my family and I said something like 'I'm pretty sure that was started by the Actor/Race car driver Paul Newman.' to which one of my siblings replied 'No it was someone else.' "
"I grabbed the bottle and turned it around and started reading the label out loud. The first sentence was 'Paul Newman's career was acting, but his passion was auto racing.' I stopped reading after that."
He Knew Immediately
"Bed frame wasn't properly lashed down while moving, partner insisted the weight of the frame would keep it in place."
"Flew into the middle of a major intersection on a left turn. We dodged four lanes of oncoming traffic to collect the pieces."
"I fixed my partner with a look that could peel paint, and he said 'I know, I know, you told me so and you're right. I'm sorry.' "
"I still give him sh** for it every time we move something. It's funny now, but god damn was I pissed at the time."
Power Blinders
"Any time I'm asked to give an expected time to deliver on a project, give an honest assessment, and then told that estimate seems too large and the bosses give a much shorter timeframe."
"My original estimation is nearly always the more accurate of the two. Why ask questions you don't want to know the answer to anyway?"
-- calabain
Coulda Used That
"I spent months telling my mother to get a dash camera, I even sent her a link to a cheap one on Amazon so she would at bare minimum have something, some time later she got a new car and in less than a week she got into an accident (she was fine), but because she couldn't prove that the other driver was at fault their insurance company would only pay for some of the damage (car was totaled)."
"The worst part is that she still hasn't gotten a damn camera..."
-- DHA_Matthew
Believe the Dog Owner
"I once owned a dog who was very stubborn and independent. She lived a feral life in the mountains as a young pup, and I feel like that played a role. She felt more like a roommate than a pet."
"She was having heart trouble when she got older so she had to get a chest scan at the vet. These two men came out to get her, so I gave them a heads up that she would absolutely dislike being flipped on her back and held there for the scan (flipping a dog on it's back is putting it in a pretty submissive position)."
"One of the guys interrupted me and basically said they were professionals and I had to just let them work. They snapped a muzzle on her and took her to the back."
"A few seconds pass, then I hear a crash and a few yells. One of the guys who took her comes out and sheepishly asks for my help."
"It turns out as soon as they flipped her on her back she kicked out of their arms, unclipped her muzzle, removed it with her front paws, then made a mad dash for freedom."
"I caught her roaming around the back of the vet's office and she was perfectly well behaved while I held her for the scan. I felt bad for two guys she escaped from, but I had tried to warn them."
-- MrBigTimeJim
Talked Out
"I've talked about this cheating scandal at my high school before. Something I never mentioned was my friend was about to ask for the answers to a test that he really needed."
"Told him not to do it, wasn't worth and all. Thankfully, he didn't do it. When the whole scandal came out, three kids got expelled, eight suspended, I know a dozen more were caught but I don't know what happened to them. My friend's teacher ended up giving him and a few other kids an A just for being honest. Apparently, he was one of the few kids in that class that didn't cheat."
-- Hidden24
We can draw a couple of lessons from this list.
First, know that, at the end of the day, you can only do your best to share your opinion. You need to accept that they're going to do what they're going to do.
Second, when someone tries to give you advice, maybe take a moment to listen.
Want to "know" more? Never miss another big, odd, funny, or heartbreaking moment again. Sign up for the Knowable newsletter here.

Keep reading...
Show less
Paul Revere, Jesus Christ, our parents... Anthony Fauci. Why is it humans always choose to ignore signs and try to discredit the truth tellers? Are we truly that arrogant? Now that I'm an adult I feel like I should always be on an apology tour to my elders who always warned me about growing up; they were right, youth is wasted on the young.
Thank goodness there always seems to be a handful of people who are willing to risk everything to expose what needs to told. And those people are never travelling an easy road. They are often ridiculed and lambasted. But thankfully, most of the time, they do get their "I told you so" moments.
Redditor
u/MeargleSchmeargle
wanted to discuss some of the people who tried to warn everyone and blow the whistles on so many things, though it often all landed on deaf ears; they asked...
Who was crazy until they were right all along?
Want to "know" more? Never miss another big, odd, funny, or heartbreaking moment again. Sign up for the Knowable newsletter here.
Keep reading...
Show less
Don't lie - you love the feeling of being right. We all do. Even when we kind of wish we weren't right, there's that satisfying little twinge when we get to tell someone "I told you so!"
Keep reading...
Show less
Love is rough. There are many little quirks you have to put up with in a partner. Those quirks are part of the "compromise" that makes love worth it. Or... are they more than quirks? Are they flat out rude actions. Some people may not be able to handle all you are and your authentic self. That's a problem y'all. For instance...
Redditor Pohllypockets went to Reddit for some "Dear Abby" advice by asking.... My boyfriend [24m] always tells me [22f] not to talk about inappropriate topics in public. I feel like I can't have a conversation at all without him telling me to change the topic. Her story goes as follows...
My boyfriend Dan always tells me "Don't talk about that when people can hear you" and I feel like most of the stuff he says that about is stuff that's just normal conversation. I'll give a couple examples so you get the idea.
We were at the supermarket and he asked me if I was going to my friend Jim's party. I said I wasn't sure yet. He asked why. I said "I told Jim that me and the girls wouldn't go if Mark was gonna be there, cause Mark's been a huge creep to us all." Dan shushed me, and whispered "Don't talk about that here"
Another time, we were on the bus, and I was talking about my old roommate, and how she was still dating a teacher she had in high school, who came onto her basically immediately after she graduated. And how sketchy that was. Dan basically told me off for saying that on the bus. Which felt kinda ridiculous because there's worse stuff you hear on buses; there was some strung out druggie woman talking to herself just a few seats back.
Another time, we were in the pharmacy, and I said "What brand of lube did you like better? I forget" And held up two bottles. He got really irritated when we got back in the car.
And one more time, he got snippy with me for saying "Did I tell you what my therapist said this morning?" Because apparently seeing a therapist is another inappropriate topic.
In general, I feel like I have to put on some kinda picture perfect act every time we're outside one of our apartments. Like I can't tell the truth about conflicts in my friend group, weird stuff I've seen in life, or ask even basic questions about lube and condoms, in the lube and condoms aisle of the pharmacy...
It's not like he minds those topics in general. I think it's more like an anxiety thing, that he's worried about strangers overhearing and judging us. But it's really stressing me out, because I never know what he's going to tell me is a no-no topic for him. I feel like I've got to put on an act every time we're outside, or else we're going to argue.
But I don't know if I'm in the wrong, and I really could do to tone it down a little. So I'm looking for a few second opinions. Is the kinda stuff I say stuff I should be embarrassed to say in a public place? If not, how can I talk to my boyfriend about how much this is stressing me out?
Thoughts??
Keep reading...
Show less