Warning: Some of these entries may be considered NSFW.
Dating in the age of the internet can be a nightmare. Dating apps and websites are full of false identities, pranksters, and people who are downright creeps. There's really a fifty-fifty shot of what can happen when you finally do take the plunge and meet up with someone you've met online: it can go great (or at least averagely), or be a total horror story.
Redditor u/MysticPato asked people to share their dating app horror stories, and there were more than enough unlucky in love people ready to share their stories.
Keep reading...
Show less
Dating apps can be the bane of single people.
Anyone with a phone can download a dating app like Tinder. That means, you have users of all ages mixed together and looking for love. And it's very easy and common to lie about your age, appearance, and basically who you truly are. This can be dangerous for teachers who have relationship seeking students in their area.
Redditor u/Dracula_in_Auschwitz asked for stories from teachers who matched with one of their students on Tinder and teachers shared all of the awkward stories.
10. A date is not worth a job
"I unmatched with them as soon as I realized who it was . We still had a month left in the semester , and she never brought it up . I teach in higher ed ., so it's 'legal', but definitely not worth the headaches and professional fallout it could potentially cause."
9. No drama please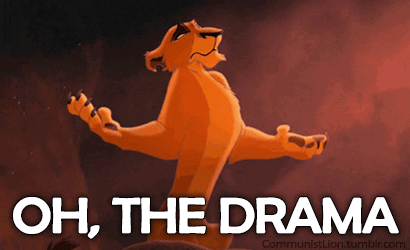 Giphy
"I matched with one of my online professors last semester. He has a unique name and once I realized who he was I unmatched. Even if it's legal... and at our ages, it would be. It's still a small town and I didn't want to bring the drama on us."
8. That intern has nerve
"I once drunk splurged on Tinder Gold (or whatever it's called) and noticed my CURRENT intern had swiped right on me.
Yeah, I had to ignore that one for a while. All the while keeping that secret for the rest of semester."
7. Anything could go back in the day
We had a HS teacher, an older, way older male who taught math, have an affair with a female student. She was a senior that turned 18 at the end of the school year but they had been together over a year. He and his wife divorced, and he married the 18 year old. He was allowed to keep teaching and when she graduated college she was hired as a teacher in the same school in his department. Of course this was in the late 1970's and I graduated in 1982, but I had them both as teachers."
6. The match turned into a lesson
"Not me, but one of the teachers at the high school I work at matched with one of his students on Grindr. The kid was 16. Teacher came and told us (the school counselors), and we had to sit the kid down and have a conversation about the dangers of lying about his age to have random hookups with older men. He said he had been doing it a while and appreciated that we were concerned about him. He said he did not plan on stopping, but he was obviously not trying to hook up with anyone from the school."
5. This might work out
"I went on a date a couple weeks ago with a former student. I was an adjunct prof and she was in my class. I thought she was cute and I had a suspicion she was queer too but obviously wasn't going to do anything while I was teaching. When she came Up on tinder (I'm no longer teaching university) I swiped right and we matched.
She is only a couple years younger than me though and the class was a couple years ago. We're hopefully going out again soon and we'll see what happens?"
Teachers Describe The One Student That They'll Never Forget | George Takei's Oh Myyy
Every teacher has that one student, or two, that leaves an everlasting impact. While a good impression is one thing, there are some lasting impressions that...
4. That could end very badly
"Not in Tinder, but I downloaded Grindr and setup an account. When I first activated it, I didn't have any age restrictions set up. All of a sudden, I see one of my students.
I teach middle school. He was in 8th grade.
I called the principal and counselor and made them deal with it. I'm all for keeping kids safe but he was lying about his age (probably could pass for an 18 year old twink) and some moron would have (or probably had) slept with him. Don't want to come out to your parents? TOO BAD. Don't advertise your 14 year old body on a dating app."
3. They matched at the right time
"I teach University. A year or so after the end of the class she took under me she pops up and laughed. I thought there'd be no way she yes'd me so I swiped right for giggles. Instant match. I couldn't believe it. Turns out she wanted to hook up the whole time but didn't want to open that can of worms. So we went on a date."
2. Maybe someday it can work out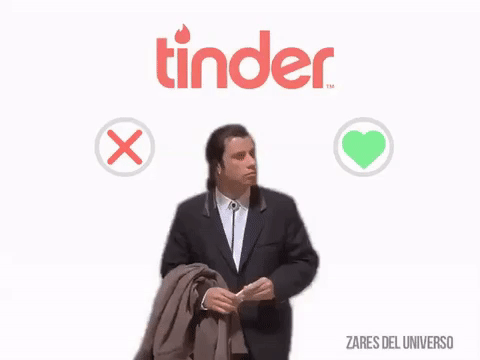 Giphy
"As a grad student, I work as a TA at my university and because I teach for upper-level courses my students are pretty close in age (2-4 years typically). I usually try to just swipe left by default on all current and past students, but one made it through. She was an old student of mine, probably by about one year. I got the notification, thought about it for a bit, and unmatched.
I felt bad about just unmatching without saying anything, so I messaged her on Instagram and just said that I couldn't because she was my old student and we ended up talking for a bit... I looked it up in the university policy, and there was nothing I could find to stop us. So if she does ever ask me out I will instantly say yes, but I highly doubt it will ever happen."
1. This might be a teacher's worst nightmare
"In my district, one of the teachers revealed to his students that he was on tinder. The students made up a profile, cat-fished him, and made him believe he was talking to another adult. Then he sent them pics which they showed to everyone. Technically, the teacher did nothing wrong because he thought he was communicating with another adult. He is still teaching but I'm not sure how that works when all of your students have seen your manhood."
Keep reading...
Show less
Everyone seems to have a love/hate relationship with dating apps. For some, you can actually find a partner, or at least a REALLY good hookup. But others.....well, they're a lot like the winners that these Redditors have encountered.
u/sexyasianwhiping asked: Girls of Reddit, what bios do men usually put in dating apps that are a huge red flag?
What's you objective there, bud?
I once saw a bio where the dude said "Not a huge fan of women".
He was straight, looking for a serious relationship. Not sure how he saw that one going.
Filter out the ones with any self esteem at the start!
THIS.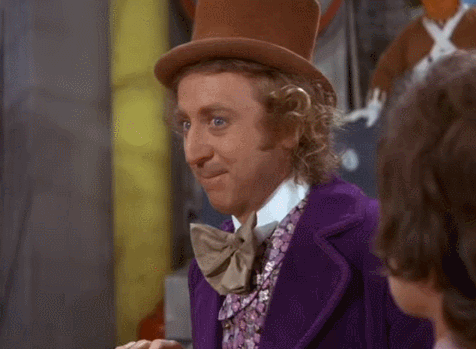 Giphy
"I'm fluent in sarcasm"
Usually means they like saying sh*tty things with no consequences.
Sarcasm is one of those things that everybody can do, but very few people can do well.
Most people just unintentionally come off as snide when they try to be sarcastic.
'All Star' isn't cute anymore, sorry.
My friend was asking me why he didn't get any matches on his Tinder and when I looked at his profile, his bio was nothing but Smash Mouth lyrics.
Just don't do that.
Wow.
Old fashioned Christian single father looking for a woman equally comfortable in heels and hiking boots.
Is anyone comfortable in heels? Those things look painful.
The sad truth.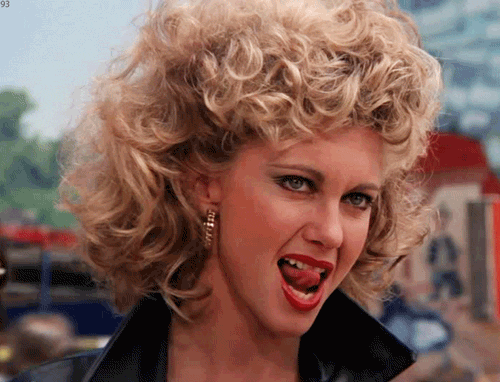 Giphy
Something along the line of "I'll treat you right". They usually don't.
That's like someone telling you they are telling the truth. Usually you don't need to point basic sh*t out unless it's not true.
Careful how you word things.
This might seem counter-intuitive... but I would see a lot of single dads with bios that say things like, "I have kids, but it's not a big deal/nothing to worry about/they won't get in the way of our dating".
Um... kids SHOULD be a big deal that get in the way of your dating life. I understand there are a zillion different circumstances involving custody that may or may not be the father's fault, but to me, it just sounded like they thought not being involved in their kids' lives was a good thing.
*vomit*
These aren't red flags, but they're so tired and overused.
Any variation of work hard, play hard.
School of Hard Knocks
Want a woman comfortable in jeans and a cocktail dress
No drama!
Probably over educated
If you're [characteristic], swipe left
Females
Scowling pictures
911 Dispatchers Share The Most Ridiculous Calls They've Ever Received | George Takei's Oh Myyy
All so annoying.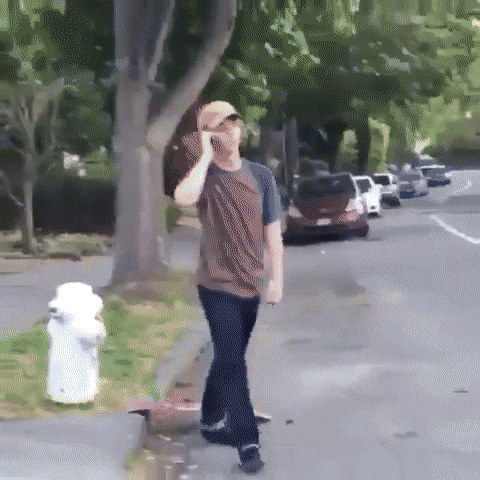 Giphy
Oh my god, so many things.
any sort of long, graphic description of what kind of sex they like
"girls don't usually like me" or "no luck with women" makes me think that there's probably a good reason girls avoid you
using a picture from some sort of formal event and blacking out their date's face (although I think this one is hilarious)
liking memes and being sarcastic is not a personality and does not make you special. Everyone likes memes.
"Looking for the Pam to my Jim" was cute the first three times I saw it and boring the next 3000. Not as much a red flag, but annoying to me personally.
bios that are just stolen tweets or text posts. Are you too lazy to write your own joke or do you just think I've never used the internet and I actually think you wrote it?
I could go on forever, I've seen some truly bizarre and/or terrifying sh*t.
A not-so-nice guy.
The ever classic "I'm a nice guy, but I guess women don't want that"
Being a nice guy is such a low f*cking bar buddy. Like I would say, on average, almost every guy in a woman's life can step over that bar. So yeah, most women want more than a nice guy.
Any line used to garner sympathy like "I guess women don't like this kind of guy" or "no woman is going to message me"
Self-deprecating humour can be a great thing, but if you're playing the sympathy card THAT HARD it smacks of insecure man child. No thanks.
Get a job.
One thing I saw a lot when I was single was guys that only listed sh*t that any self-functioning adult should be doing, and then a passive aggressive "but I guess girls aren't into that anymore/girls these days are only into bums I guess". No mention of hobbies, skills, little fun facts, favorites nothing. Just that they work and pay their bills. Usually they don't even mention what job they have.
Listen buddy, I've had a full time job since I was 17, and I've been paying my own bills since then. If you are not disabled, in school or actively looking, that is the bare minimum of being an adult. If the people around you aren't working, then you have sh*tty a** friends because I promise you, past a certain age most people are working. The reason women are rejecting you is because we are looking for an actual human being with interests and sh*t, not because we secretly dislike men who work.
Keep reading...
Show less
Every character needs love and companionship. In fact Disney stories are all centered on finding the "ONE." Do you every wonder what these characters would be like if they had to search for love like the rest of us? By swiping right....
Redditor u/I_Am_Tsuikyit wanted to discuss our favorite Disney beings by asking.... If Disney characters used Tinder, what would their bios say?
Keep reading...
Show less
Dating is hard. In today's day and age, we meet people so continuously and easily, but despite all that, it actually seems like it's gotten harder to connect.
These online profiles provide a layer of screening before you actually make contact with the people. Sometimes, these profiles tell you literally nothing. Sometimes they overshare. And sometimes, they tell you to swipe the heck left and never look back.
Keep reading...
Show less