As someone who was forced to watch Butterfly Effect more times than should be legal, I've developed a bit of a knee-jerk NOPE reaction to the idea of time travel.
They say shows jump the shark when they start including ridiculous stuff just for the shock views (fun fact: that phrase comes from an episode of Happy Days where Fonzie literally jumps over a massive shark while water skiing.)
Reddit user, KingTonza asked:
"What would be your Main reason to go back in time?"
and long-story-short, we're all greedy curious saps who clearly could never be trusted with a timeline.
*stares in Ashton Kutcher face*
Pets
"I had a cat that died in 2018. He was the best little guy. I'd like to go back and sneak into my old apartment after past me left for work for the day and just hang out with him sometimes."
-BatmanandReuben
"Huh I like that. Wholesome and also side-steps the problem of running into past selves."
-nairbeg
"I never had cats but will do this with my dogs."
"I just lost my boy last year. Even though I still have my little girl, I still miss him so much. I will visit all the pets I've lost throughout the years."
-enigma1021
Jurassic Nope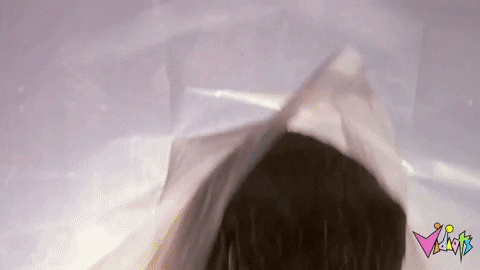 Confused Jurassic Park GIF by Vidiots
Giphy
"I really want to see dinosaurs."
"I know, I know, odds are high it would end badly for me. I just really love dinosaurs."
-VinnieMcVince
"I'm sure they want to see you too."
-Caperdiaa
Lesbians?
"The Libyans chasing me in a mall parking lot at 2am with an RPG."
-JellyCream
"That's heavy."
-JustDeleteSystem32
"I'm sorry but I really really misread this and missed the movie reference because I thought you said lesbians"
-duuckyy
"Now THAT'S heavy"
-Strong_Comedian_3578
The Necessary Nerd Answer
"To stop the burning of the library of Alexandria"

-thetomahawkkid
"When I was an adolescent and reading porno mags, I can still remember reading one of the models saying that the burning of the library at Alexandria was the greatest crime in history."
"Quite an intellectual that model was."
-YoteViking
"This would make the year 2000 be the year 2500 technologically"
-Lo23co7mcpe
"So. Much. Lost. Learning."
- [Reddit]
Best. Party. Ever.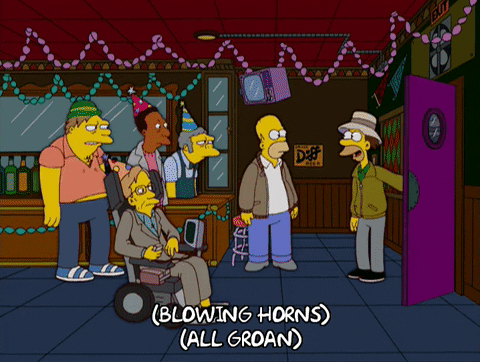 happy homer simpson GIF
Giphy
"Stephen Hawking's time travel party."
-childeroland79
"The only appropriate reason to time travel."
-Riverrat423
"I wouldn't go. Or if I did I'd swear him to secrecy."
-rydan
"For all we know the place could of been packed with time travelers, and he took that info to the grave."
-DARTHDIAMO
Money
"Buy bitcoin when it first came out..."
-emvaz
"Kicking myself for not buying some back in 2016."
"I worked with a guy who had a sizable amount and I would make fun of him for it. I was stupid and knew pretty much nothing about investing back then."
"I had about $50k just chilling in my savings. I could be a pretty rich man right now, instead I'm broke and saddled with student loan debt. Fml."
-ParticularBiscotti66
"I wanted to buy some back in 2009 but had no idea how. Probably would have been scammed in the end anyways."
-Ferndawg69
"Imagine the guy who spent thousands of bitcoins on a pizza"
-Biz_Consultant305
Overlord
"With the knowledge I have now, travel 20 years in the past and avoid a lot of mistakes... and become overlord of the whole world obviously."
-Goodcopbadcop33
"I don't know. That seems like a lot of responsibility."
"Can I be overlord of like 50 acres in the woods and a dope cabin?"
-wrecktus_abdominus
"Overlord is good. Me? I prefer All-Being, Master of Time & Space!"
-DavidSkywalkerPugh
"Most mistakes are healthy and are what shape us. I wouldn't have fixed any mistakes if I got a million dollars for it."
-WonderfulAirport4226
Curiosity Killed The Redditor
"Honestly just to see how everyday life was in like the 1400's for the average person. Feel like that's not something we know a lot about, or maybe just I don't know about."
-ThebigGreenWeenie16
"This seems like a bit of a foolish wish."
"I want it too."
"I'd want to bring along a bottle of antibiotics and a bar of deodorant soap, though."
-Bekiala
"It was probably crap. Working long hours of hard labour is pretty much your only option. Unless you are born into aristocracy and live on an estate."
"So like ... you'd probably already be dead, depending on how old you are."
-AxeellYoung
"This is a great choice, but I'm afraid that the diseases that you carry will be destructive for the people in the 1400s"
-bountyhunter205
"Wait, what if a time traveling Redditor was the real source of the plague?"
- [Reddit]
History's Mysteries
"To witness firsthand important events from the past and see how accurate our history books are"
-EezyRawlins
"Let me know who actually killed JFK."
-BigTuna0890
"I wonder if we were there as eyewitnesses maybe it would just seem like chaos . . . hmmm . . . what event would you like to witness."
-Bekiala
"Too many to list, honestly, but definitely the battles of Alesia, Cannae, and the siege of Orleans, as well as the sermon on the mount, and the (start of the) Hijrah."
-EezyRawlins
The Paradox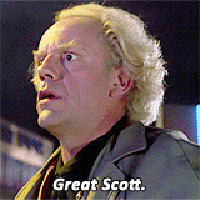 back to the future great scott GIF
Giphy
"I want to go back in time to prevent myself from going back in time"
-darth_shinji_ikari
"This is the true time travel paradox"
-bountyhunter205
"Are you implying that you have already travelled back in time?"
-Realistic_Analyst_26
So yeah ... maybe let's just not.
I have a sneaking suspicion we'd get ourselves in a lot of trouble and end up jumping way more than sharks.
Want to "know" more?

Sign up for the Knowable newsletter here.

Never miss another big, odd, funny or heartbreaking moment again.
Keep reading...
Show less
Ever feel like traveling through time?
Ever think time travel gives you the perfect opportunity for an epic prank?
Then take notes—ideas ahead.
Redditor emclouds asked people to ponder:
"You suddenly travel back 100,000 years to a cave that will eventually be discovered by archeologists, what do you write on the wall to mess with them?"
It's A Sign
"Find out the exact person who will discover said cave, figure out their address, write their address with a specific date, watch them freak out all day."
- TheDonutMan55
"then add 'We will come for you'."
- HeyImZhen
Stephen Would Have Laughed
"My sincerest apologies to Mr. Hawking for missing his party."
"It appears I overshot."
- Nyxu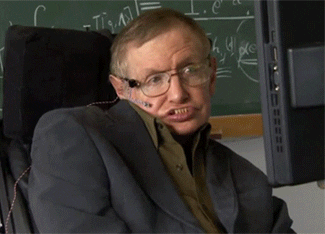 Giphy
Planetoid Revenge
"A model of our solar system, with an arrow pointing to Pluto saying 'the key'."
- lakewood2020
"Arrow pointing to Pluto saying, 'It's a planet!'"
- SuperCerealShoggoth
Perspective
"Draw a picture of Earth from space."
- CarkillNow
"Draw it as Pangea to really confuse them."
- Gandolf794
"Signed: 'Thug lyfe 3.14159265358979323' and add that S symbol from the 90s..."
- DarrelBunyon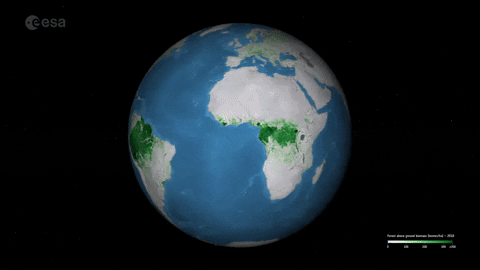 Giphy
Ominous
"If you know the date it will be discovered add 'We will be back for our planet' and put it say 20 years ahead of that date."
- nerys71
That's No Moon
"Maybe the blueprint of the Death Star just to throw them off."
- kisamo_3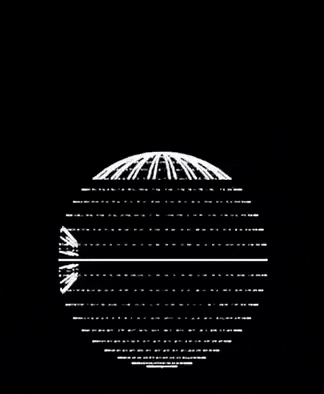 Giphy
Even More Ominous
"We have used the last of Earth's magic to seal away their dimension and leave you this message in the language of your time."
"Proceed no further."
"You must not destroy the barrier."
"If released they will bring the downfall of your species as they have done to ours."
"DO NOT BREAK THE BARRIER"
- YeahButUmm
Oops...
"E = MC2 + (chip off piece of wall)"
- gotwired
"Dark matter is comprised of—(graffiti painted over the answer)"
- NoStepOnMe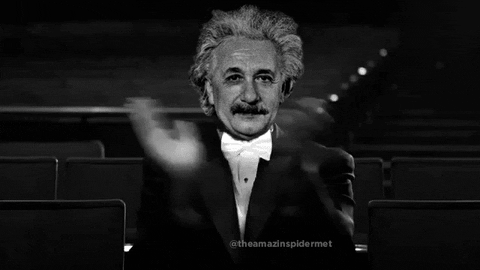 Giphy
Clueless
"Congratulations, you have found the second clue."
"To find the third and final clue, go back to the first clue and read it backwards."
- steeple_fun
We're Not Saying It Was Aliens
"A bunch of stick-figure guys with spears, running away from a flying saucer that's shooting lasers at them."
- Wadsworth_McStumpy
Giphy
So, what message would you leave?
Want to "know" more?
Sign up for the Knowable newsletter here.
Never miss another big, odd, funny or heartbreaking moment again.
Keep reading...
Show less
What would you change? What would you warn against? What mattered and what didn't?
Some of the many questions we think about when reflecting back on our lives. How would we do it better?
Is there a way to do it better? Was doing our best the best way?
What if we could tell our younger self the truth? What would we say in a quick message to let that child know... about everything yet to come?
Redditor BabyPapayas wanted to hear about what wisdom we all have to share with our past selves, so they asked:
"You meet 10 year old you. You have 10 seconds only. What do you say?"
I want 10 year old me to hear... "BE STRONGER. BE KINDER. DON'T DRINK. SMILE MORE!"
That's just me.
Seriously?!
"Don't pee in that mail box for 20 bucks it's not worth the butt beating." ~ patchman101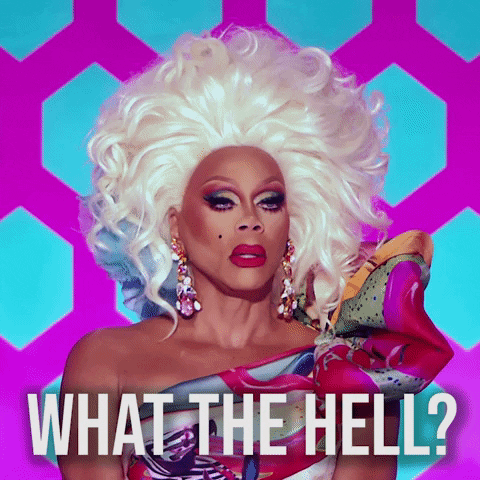 Giphy
Health First
"To go tell mom to stay regular with her breast cancer screenings because it could save her life. It never gets any easier." ~ GlitteringBrother880
"I'm on the same boat as you. What I wouldn't do for a time machine :/ lost my mom two months ago. She fought breast cancer for ten years after they caught it at stage 4. I imagine what it could have been like if she caught it at stage 0/1." ~ DaughterOfWarlords
Buy/Sell
"Buy Bitcoin when it comes out and sell it in 2021. Do it or I'll come back and kill you in your sleep." ~ GaeOfHormuz
"People forget one important detail. It was a pain in the butt to get your hands on bitcoin and crypto when it first started. It's not like today where you pick from multiple brokers. You had to jump through hoops and I regret knowing it was going to become big and not jumping through them. Even a couple dollars would have made me set for life." ~ Nevek_Green
Bye Dad
"Go talk to Dad before he dies, you will miss him." ~ JayceeZooms
"Mine would be more like 'don't give up on talking to him."'
"He bounced when I was 3 and we could never track him down. He finally reached out when I was 19 and we talked like 3 times, but he was always drunk and kept losing his phone and getting new numbers. I stopped trying and figured we'd talk when he got his crap together."
"In 2018 I got the call that he had died drunk and homeless. I don't know that there's anything I could have done for him, but I know I didn't try. I know that he told people how much he loved his daughters. I know that he died alone on the streets with a BAC of %.43." ~ legendariel
Good Luck
"Pay attention in school, talk to your parents about depression, baseball instead of martial arts, and west instead of east. Good luck, kid. You're gonna need it." ~ MaximumZer0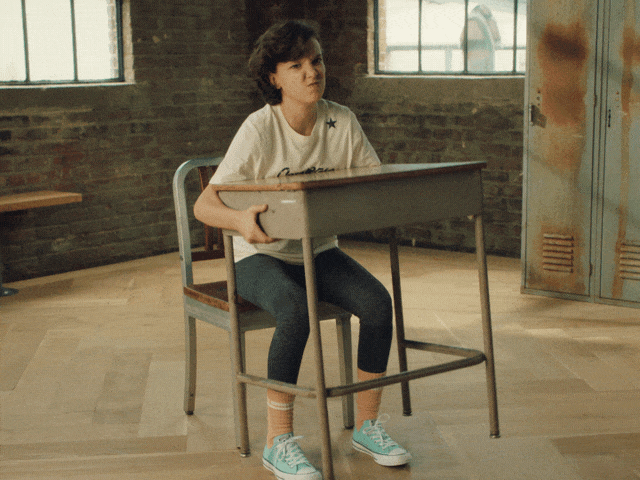 Giphy
All sound advice.
Are we listening?
We don't have to just be 10.
Love You
"Stand up for yourself. Don't be a pushover. Avoid hard drugs. You're autistic, you don't have to try so hard to be like everybody else. Finish college. Appreciate the time you spend with grandma. You are not fat." ~ NoTomatoExtraPickles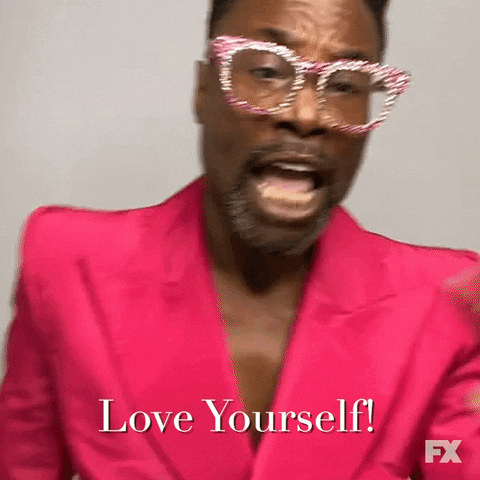 Giphy
You're Ok
"You are NOT broken and there's NOTHING wrong with you. It's ok to not love or want to ever date. It's ok. (Contexts I'm aromantic and for the longest time I thought something to was wrong or broken with me)." ~ SilverSoulFox
"Ah you're ok. Yeah I do experience sexual attraction/desire but not romantic attraction. If asked I would say I'm Bisexual. But for romantic stuff nope notta. In general I'm Indifferent but when the romantic gestures/advances are directed at me I am repulsed... I catch on someone is being flirty/trying to get a date. I don't pick up on subtitle acts sometimes. 😅" ~ SilverSoulFox
Never Her
"Stay away from Courtney. For real every one named Courtney just ignore and live ur freaking life without years of depression and crap. Also, learn you're languages now." ~ Be-he-life
Bad Bloodlines
"Your family are a bunch of a**holes, there's nothing wrong with you. Don't try to fix them, they have no interest in becoming other people and there's nothing you can do about it. Get the hell out of there as soon as you can, you are a good person and deserve better." ~ Actual_grass
Read
"Read this 500 page book I wrote for you. It's advice on everything for the next 30 years, investment tips, life tips, sports gambling tips, etc. stick to the book kid." ~ SweatyGizmo
Tell me More...
"'It'll be okay.'"
"Just something that nobody really told me as my depression habits started developing." BboyTeddyB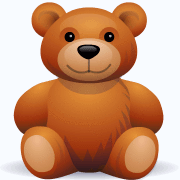 Giphy
i need time to reflect, as does 10 year old me.
So much to think about.
Listen up people...
Want to "know" more?
Sign up for the Knowable newsletter here.
Never miss another big, odd, funny or heartbreaking moment again.

Keep reading...
Show less
Ever wonder about the assassination of Archduke Franz Ferdinand?
Somebody throws a grenade at his car.
It blows up behind him.
That's the first incident of time travel, stopping the assassination.
Later, as he goes back, the driver realizes he's on the same route where the grenade was thrown, and they try to turn around.
The whole procession of cars stalls and a guy who just happened to be sitting there goes over and shoots the Archduke setting off the events that lead to the first world war.
Did a time traveler meddle then?
Wouldn't surprise us.
People shared their own observations after Redditor HeteroZygoats asked the online community:
"What historical event 100% reads as if a time traveler went back in time to alter history?"
"When they draw straws..."
"Edgar Allen Poe writes about an event 40+ years in the future.:

Basically, Poe writes about four people who are starving at sea, draw straws, and kill and eat the loser, cabin boy Richard Parker. 40 odd years later four people are adrift at sea in a lifeboat, one drinks seawater and goes into a coma."
"When they draw straws for who will be eaten, the coma guy gets the short straw in a development that surprises no one. And so the three other men kill and eat the cabin boy. Richard Parker. Seriously."
This sounds like the perfect treatment for an episode of The Twilight Zone.
"There was a shipwreck..."
"There was a shipwreck in 1664, a shipwreck in 1785, and a shipwreck in 1820. Each had 1 survivor. Each survivor was named Hugh Wiliams."
What did the original Hugh Williams do to deserve any of this?!
"When Andrew Jackson's assassin..."
"When Andrew Jackson's assassin attempted to shoot him, both of his flintlock pistols misfired. Andrew Jackson had to be restrained after almost beating the assassin to death with his cane. The two flintlocks were examined after the incident and found to be in good condition."
Jackson was a pretty horrid human being—and it doesn't surprise me that this happened.
"20,000 people..."
"Cyanide Gas Attack Thwarted in Tokyo Subway."
"20,000 people could have died but a worker found a burning gasbag in a toilet just before it mixed with another poisonous gas bag - just in time - and put them out. That was in Shinjuku station. I was in that station that day, and that person might have saved my life."
I remember learning about this and it's so eerie!
Thankfully this did not happen.
"It was so much happenstance..."
"Franz Ferdinand's assassination. It was so much happenstance, shenanigans, and tomfoolery that it's like a special achievement in a hitman game."
"Survived both the bombings..."
"Tsutomu Yamaguchi."
"Survived both the bombings at Hiroshima and Nagasaki. Reads like a satirical time-traveler story where the protagonist screws up his dates."
"The number of times we DIDN'T go to nuclear war because of a false positive of a launch. Honestly, Stanislav Petrov should have statues in every country."
The Most Unexplained Events In History | George Takei's Oh Myyy
History is littered with unsolved mysteries. Whether those answers are buried somewhere or lost forever, it doesn't stop people from wondering or hypothesizi...
"Jack Ruby..."
"Jack Ruby clearly was sent to kill Lee Harvey Oswald so no one would ever discover it wasn't him who killed Kennedy."
I mean... when you put it that way... can we argue?
Fidel Castro's assassination attempts..."
"Fidel Castro's assassination attempts being dodged is so unrealistic (really, he dodged about 600) that it feels like a time traveler went back and foiled every single one of them."
"If the time traveler can control the weather, the 'divine wind' that stopped the Mongol invasion of Japan."
Poor Genghis Khan.
We weep for him.
"If you're reading..."
"If you read up on his life, you'll find there are so many times Adolf Hitler almost died, but somehow survived, that makes me think there was/is a time traveler war going on."
"A faction trying to kill Hitler, because it's Hitler, and a faction preventing his death because the guy who would replace him was even worse than Hitler."
Maybe Hitler had a guardian angel... which is a scary thought as it is.
Sheesh.
"The Germans spent a lot of time..."
"The Germans spent a lot of time and money developing a magnetic sea mine that probably would have significantly reduced England's ability to stay in the war, except they dropped a single one of the mines accidentally on an English beach, and also failed to arm it so none of the booby traps were active and the British basically found out straight away how it worked and we're able to cheaply build magnetic minesweepers."
"It wouldn't be surprising..."
"It wouldn't be surprising if Nancy Wake was a time traveler. She was just too damn good at special ops against the Nazis."
History is wild, friends. And it's even wilder that so many people out there don't realize how weird and exciting it can be.
Have some observations of your own? Teach us some history! Tell us more in the comments below!
Want to "know" more?
Sign up for the Knowable newsletter here.
Never miss another big, odd, funny, or heartbreaking moment again.
Keep reading...
Show less