Of all the entertainment tropes out there, an endlessly popular one has to be time travel.
With a surge in movies centering around time travel, multiverses, and simply time-bending, it's time to vote for the most elite of the trope.
Redditor Upstairs-Paper-2079 asked:
"What is the best time travel movie?"
The Time Traveler's Wife
"'Time Traveler's Wife' was a beautiful movie (and book) once you realize the movie is about her, not him."
- IAmRules
Source Code
"'Source Code' was cool as h**l for how it implied multiverse theory."
- Samurai_IX
"The ending didn't make sense, though, within the context of the established plot."
"They wanted the happy Hollywood ending. Logic be d**ned."
- dreamingnightmare
"It would have been a perfect movie if it had ended at the freeze frame. Such a missed opportunity."
- khendron
The History of Time Travel
"'The History of Time Travel.' It is told as a documentary. And, through the film the story changes. By the end of the movie, even its title has changed to, 'The Theory of Time Travel.'"
- bm1000bmb
Predestination
"Predestination."
"It is easily the best time-travel movie hands down. No action taken during the entire movie changes the past or future. There is no beginning and no end to the story, it's an absolute perfect loop. It's also a movie that gifts you new things with every re-watch."
- ManOfEtiquette
Icon World
"'Time Bandits."'
- KermitTheArgonian
"Can confirm. Rewatched it recently and it stands the test of time."
- IconWorld
Life On Mars
"It's not a movie, but 'Life on Mars' is absolutely incredible. A police detective gets hit by a car in 2002 and wakes up in 1973 in Manchester, England."
- MyOverture
Somewhere in Time
"'Somewhere in Time.' Not the best, but it deserves a mention."
- onesixthscale
12 Monkeys
"12 Monkeys."
- max_ATK
"It's probably one of the most logically consistent time travel movies."
- extropia
"This needs to be said more often about '12 Monkeys.' In addition to the stellar acting (especially Brad Pitt), the story is watertight. There's never any indication that Cole can, will, or is expected to change the past; he's simply there on a fact-finding mission and what's happened has happened, and always will."
- Plug-5
Meet the Robinsons
"'Meet the Robinsons.'"
- TickleMyCringle
"The ending makes me WEEP every time."
- Ajxpetrarca
"The non-animated picture of Tom Selleck absolutely slays me every time."
- pedddster
About Time
"'About Time' is a weird movie because it's not quite a conventional story."
"There's no real conflict or climax; the protagonist has everything he needs to solve problems right from the beginning and usually finds a workable solution shortly after encountering every problem."
"The closest thing to a conflict is the act of confronting the natural flow of aging and coping with the fact that your life is different as you get older."
"It's more just a character study and a look at how a person would grow and change over their life."
- funkme1ster
"I think that's the point. Life (and, of course, death) are two unstoppable forces. Even if you are armed with the most powerful tool in the universe - Time Travel, you are still subject to these two forces. Time comes for us all."
"For me, the point was to enjoy life... all of it. The good and the bad. These experiences enrich and invigorate us. And, I know I'm drifting into more argumentative grounds here...but death is not the end. Not by a long shot."
- mwilsonsc
Edge of Tomorrow
"Edge of Tomorrow."
"My friend bugged me about watching this movie for years. It seemed stupid. The name made it sound like the most generic action movie ever for Tom Cruise to run in and the marketing didn't help."
"I had no idea it was a time travel movie and by the end of it it had become my favorite time travel movie. Seriously the best time loop plotline since 'Groundhog Day.'"
"I really do think the name held it back from garnering more interest from large swaths of people but I also think the original working title 'Live, Die, Repeat' may have given away too much."
- NYPorkDept
Primer
"Primer."
"Honorable mentions for 'Terminator' 1 and 2, '12 Monkeys,' and 'Hot Tub Time Machine.'"
- Loki-L
"The best thing about primer, and what I would assert is the point of the movie also confuses a lot of people."
"The characters do not understand time travel."
"They built it, but are messing with forces they don't understand. Their explanations throughout the movie are wrong. Not hugely wrong, but just enough to really matter."
"This s**t is dangerous and confusing, don't do time travel."
- Ashes42
Back to the Future
"Back to the Future."
- bowiemowie
"I never met anyone who disliked 'Back to the Future.' No hate at all. Their movies are just perfect."
- gabrrdt
Palm Springs
"It's not the best in terms of cinematic experience (think grand-scale action like T2 or Edge of Tomorrow) but I was pleasantly surprised by Palm Springs recently. Just a gem I think more should check out."
- AlwaysSeekAdventure
"I streamed this movie having no idea what the premise of it was, I thought it was just going to be a normal romcom. Probably the best way to experience it."
- cdjunkie
Arrival
"Arrival is a fantastic film that I think fully qualifies as a time travel movie (though you may have to alter your definition of 'travel')."
- joyful_nihilist
Time travel may always be one of those tropes that is just elusive enough that people can keep making interesting, mind-bending stories that "break" the rules of time travel.
That is at least assuming we never figure out how to do it!
Going back in time is a concept that we've all entertained at some point, often to make the living situation better for ourselves or soemone we love.
But there are so many other reasons that someone would want to go back in time.
Redditor ishouldwriterightnow asked:
"If you could go back in time for a day to witness a historic event, which would you choose?"
A Day Out with Dad
"I would go back to Monday the fifth of August in 1996 to spend a day with my father. He passed on the seventh of August that week."
"I want a day with him to ask questions, get a hug, and to express my appreciation of him."
"He was my best friend and was the only person who seemed to understand me and respect me."
- Trying_To_Adult_101
To See Freddie Mercury at Live Aid
​"To see Queen at Live Aid in 1985."
"From the footage, you can tell it was an amazing event, but to be there and experience it, it must have been something else."
- Duldain92
To See Freddie Mercury Perform... Anywhere
"Queen 1985 Live Aid. Freddie died before I was even born, so even if I could just see him perform live anywhere, anytime would be such a dream come true."
- JakobiiKenobii
The Pre-Divorce Years
"My biological parent's wedding."
"It would be so interesting to see a couple I've only known as being divorced instead being in love."
"They shouldn't be together, but it would be fascinating to see the emotions behind where my brother and I came from."
- sassyphrass
Feeling Religious
"The Crucifixion of Jesus. I am not Christian or Religious. I am just curious about a man that changed the world. Or maybe the Resurrection day would be better. Did he really come back? How many 'witnesses' were actually there?"
"During Orientation week at a Catholic University, they asked if you could have dinner with anyone living or dead who would it be? I said Jesus and everyone was so impressed and thinking, 'I should have said that,' But, As an atheist at a Catholic University, I had a very different agenda."
- GenXDGAF
The Designated Driver
"This isn't historic for anyone but my family. October 27, 2018. I was in Colorado 'celebrating' Halloween. My younger siblings in Texas were at a party."
"One of my sisters, 15, left the party with an older boy, both drunk. The older boy was driving, and he ran off the road and hit a tree. The older boy broke his back but lived. My sister died instantly."
"I'd go back in time, stay sober, park down the road, and wait for my siblings to need a ride and drive them home."
- butterfly_burps
Seeing Extinct Animals
"I'd love to see a dodo. A one-meter tall ground-dwelling pigeon that has no fear of humans."
"As long as it doesn't peck me or try and sit on my shoulder or something."
- ThePhoenixBird2022
JFK Assassination
"Just imagine: You're there. You find a spot to get you a clear vantage point. The motorcade approaches… he's nearing the location… And…"
"Nothing."
"They drive by. Nothing happened."
"You turn around and notice a person behind you, shuffling through a bush. Hurriedly packing a long, dark, narrow object (a rifle, maybe?) into a case."
"You were blocking his line of sight."
- alphaomega0669
Revenge Fantasy
"January 13th, 2007."
"I'll be on the patio outside my kitchen in Brussels."
"I will find out, once and for all, if she actually locked the door when we left for Rome as she claims. To see if that burglar chose our apartment out of all the others to use their lock-picking skills to enter and steal all my CDs."
"Or she didn't and a burglar who tries to see if doors are locked or not found ours."
- cote112
Regret Stings
"There are a few times that I need to shout at myself. Does that count?"
- ReleaseTheBeeees
Jack the Ripper
"Whitechapel 1888. Finally see who Jack the Ripper was."
"It was definitely just some guy. I'm not in the way of thinking it was anybody famous or high status as some conspiracies suggest, but I'd still like to know."
- nomiselrease
A Trip to Egypt
"The building of the Pyramids."
- EssexEnglishman
The 9th Symphony
"The premier of Beethoven's 9th symphony in Vienna."
- Ghost-Lumos
"Welcome to..."
"I would love to see and hear dinosaurs roaming around our land."
- rci_ancilla
Time travel continues to be a favorite theme in science fiction books and films for a reason, and there seems to be an endless supply of moments, people, and animals that Redditors would love to go back and see, and for good reason.
As someone who was forced to watch Butterfly Effect more times than should be legal, I've developed a bit of a knee-jerk NOPE reaction to the idea of time travel.
They say shows jump the shark when they start including ridiculous stuff just for the shock views (fun fact: that phrase comes from an episode of Happy Days where Fonzie literally jumps over a massive shark while water skiing.)
Reddit user, KingTonza asked:
"What would be your Main reason to go back in time?"
and long-story-short, we're all greedy curious saps who clearly could never be trusted with a timeline.
*stares in Ashton Kutcher face*
Pets
"I had a cat that died in 2018. He was the best little guy. I'd like to go back and sneak into my old apartment after past me left for work for the day and just hang out with him sometimes."
-BatmanandReuben
"Huh I like that. Wholesome and also side-steps the problem of running into past selves."
-nairbeg
"I never had cats but will do this with my dogs."
"I just lost my boy last year. Even though I still have my little girl, I still miss him so much. I will visit all the pets I've lost throughout the years."
-enigma1021
Jurassic Nope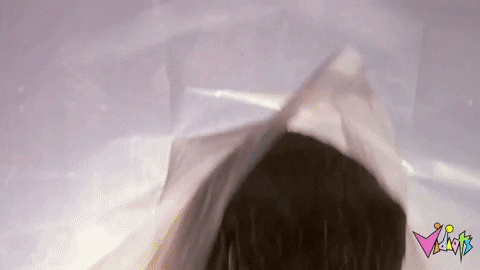 Confused Jurassic Park GIF by Vidiots
Giphy
"I really want to see dinosaurs."
"I know, I know, odds are high it would end badly for me. I just really love dinosaurs."
-VinnieMcVince
"I'm sure they want to see you too."
-Caperdiaa
Lesbians?
"The Libyans chasing me in a mall parking lot at 2am with an RPG."
-JellyCream
"That's heavy."
-JustDeleteSystem32
"I'm sorry but I really really misread this and missed the movie reference because I thought you said lesbians"
-duuckyy
"Now THAT'S heavy"
-Strong_Comedian_3578
The Necessary Nerd Answer
"To stop the burning of the library of Alexandria"

-thetomahawkkid
"When I was an adolescent and reading porno mags, I can still remember reading one of the models saying that the burning of the library at Alexandria was the greatest crime in history."
"Quite an intellectual that model was."
-YoteViking
"This would make the year 2000 be the year 2500 technologically"
-Lo23co7mcpe
"So. Much. Lost. Learning."
- [Reddit]
Best. Party. Ever.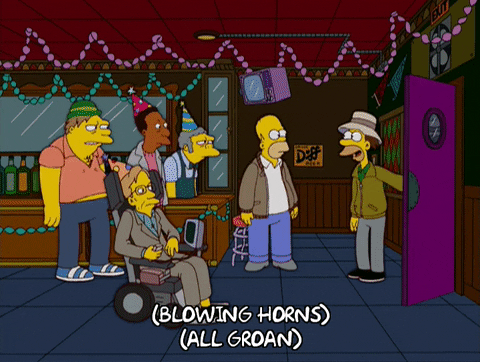 happy homer simpson GIF
Giphy
"Stephen Hawking's time travel party."
-childeroland79
"The only appropriate reason to time travel."
-Riverrat423
"I wouldn't go. Or if I did I'd swear him to secrecy."
-rydan
"For all we know the place could of been packed with time travelers, and he took that info to the grave."
-DARTHDIAMO
Money
"Buy bitcoin when it first came out..."
-emvaz
"Kicking myself for not buying some back in 2016."
"I worked with a guy who had a sizable amount and I would make fun of him for it. I was stupid and knew pretty much nothing about investing back then."
"I had about $50k just chilling in my savings. I could be a pretty rich man right now, instead I'm broke and saddled with student loan debt. Fml."
-ParticularBiscotti66
"I wanted to buy some back in 2009 but had no idea how. Probably would have been scammed in the end anyways."
-Ferndawg69
"Imagine the guy who spent thousands of bitcoins on a pizza"
-Biz_Consultant305
Overlord
"With the knowledge I have now, travel 20 years in the past and avoid a lot of mistakes... and become overlord of the whole world obviously."
-Goodcopbadcop33
"I don't know. That seems like a lot of responsibility."
"Can I be overlord of like 50 acres in the woods and a dope cabin?"
-wrecktus_abdominus
"Overlord is good. Me? I prefer All-Being, Master of Time & Space!"
-DavidSkywalkerPugh
"Most mistakes are healthy and are what shape us. I wouldn't have fixed any mistakes if I got a million dollars for it."
-WonderfulAirport4226
Curiosity Killed The Redditor
"Honestly just to see how everyday life was in like the 1400's for the average person. Feel like that's not something we know a lot about, or maybe just I don't know about."
-ThebigGreenWeenie16
"This seems like a bit of a foolish wish."
"I want it too."
"I'd want to bring along a bottle of antibiotics and a bar of deodorant soap, though."
-Bekiala
"It was probably crap. Working long hours of hard labour is pretty much your only option. Unless you are born into aristocracy and live on an estate."
"So like ... you'd probably already be dead, depending on how old you are."
-AxeellYoung
"This is a great choice, but I'm afraid that the diseases that you carry will be destructive for the people in the 1400s"
-bountyhunter205
"Wait, what if a time traveling Redditor was the real source of the plague?"
- [Reddit]
History's Mysteries
"To witness firsthand important events from the past and see how accurate our history books are"
-EezyRawlins
"Let me know who actually killed JFK."
-BigTuna0890
"I wonder if we were there as eyewitnesses maybe it would just seem like chaos . . . hmmm . . . what event would you like to witness."
-Bekiala
"Too many to list, honestly, but definitely the battles of Alesia, Cannae, and the siege of Orleans, as well as the sermon on the mount, and the (start of the) Hijrah."
-EezyRawlins
The Paradox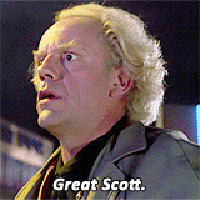 back to the future great scott GIF
Giphy
"I want to go back in time to prevent myself from going back in time"
-darth_shinji_ikari
"This is the true time travel paradox"
-bountyhunter205
"Are you implying that you have already travelled back in time?"
-Realistic_Analyst_26
So yeah ... maybe let's just not.
I have a sneaking suspicion we'd get ourselves in a lot of trouble and end up jumping way more than sharks.
Want to "know" more?

Sign up for the Knowable newsletter here.

Never miss another big, odd, funny or heartbreaking moment again.
Ever feel like traveling through time?
Ever think time travel gives you the perfect opportunity for an epic prank?
Then take notes—ideas ahead.
Redditor emclouds asked people to ponder:
"You suddenly travel back 100,000 years to a cave that will eventually be discovered by archeologists, what do you write on the wall to mess with them?"
It's A Sign
"Find out the exact person who will discover said cave, figure out their address, write their address with a specific date, watch them freak out all day."
- TheDonutMan55
"then add 'We will come for you'."
- HeyImZhen
Stephen Would Have Laughed
"My sincerest apologies to Mr. Hawking for missing his party."
"It appears I overshot."
- Nyxu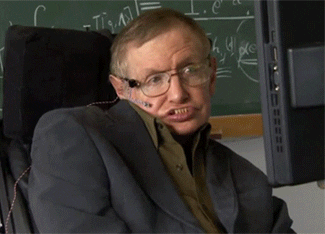 Giphy
Planetoid Revenge
"A model of our solar system, with an arrow pointing to Pluto saying 'the key'."
- lakewood2020
"Arrow pointing to Pluto saying, 'It's a planet!'"
- SuperCerealShoggoth
Perspective
"Draw a picture of Earth from space."
- CarkillNow
"Draw it as Pangea to really confuse them."
- Gandolf794
"Signed: 'Thug lyfe 3.14159265358979323' and add that S symbol from the 90s..."
- DarrelBunyon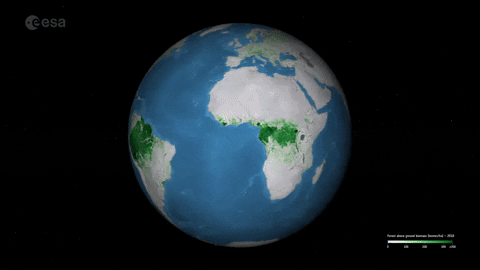 Giphy
Ominous
"If you know the date it will be discovered add 'We will be back for our planet' and put it say 20 years ahead of that date."
- nerys71
That's No Moon
"Maybe the blueprint of the Death Star just to throw them off."
- kisamo_3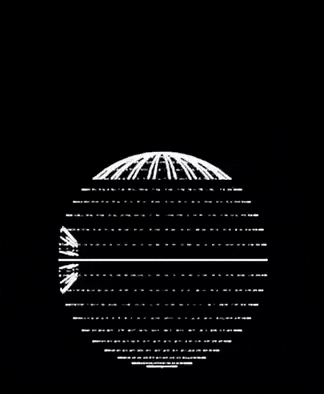 Giphy
Even More Ominous
"We have used the last of Earth's magic to seal away their dimension and leave you this message in the language of your time."
"Proceed no further."
"You must not destroy the barrier."
"If released they will bring the downfall of your species as they have done to ours."
"DO NOT BREAK THE BARRIER"
- YeahButUmm
Oops...
"E = MC2 + (chip off piece of wall)"
- gotwired
"Dark matter is comprised of—(graffiti painted over the answer)"
- NoStepOnMe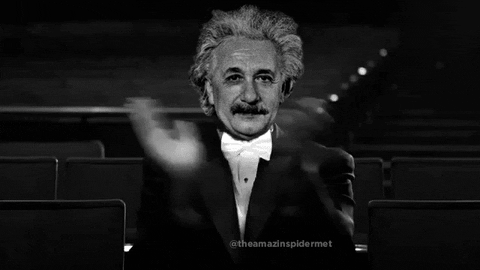 Giphy
Clueless
"Congratulations, you have found the second clue."
"To find the third and final clue, go back to the first clue and read it backwards."
- steeple_fun
We're Not Saying It Was Aliens
"A bunch of stick-figure guys with spears, running away from a flying saucer that's shooting lasers at them."
- Wadsworth_McStumpy
Giphy
So, what message would you leave?
Want to "know" more?
Sign up for the Knowable newsletter here.
Never miss another big, odd, funny or heartbreaking moment again.
What would you change? What would you warn against? What mattered and what didn't?
Some of the many questions we think about when reflecting back on our lives. How would we do it better?
Is there a way to do it better? Was doing our best the best way?
What if we could tell our younger self the truth? What would we say in a quick message to let that child know... about everything yet to come?
RedditorBabyPapayaswanted to hear about what wisdom we all have to share with our past selves, so they asked:
"You meet 10 year old you. You have 10 seconds only. What do you say?"
I want 10 year old me to hear... "BE STRONGER. BE KINDER. DON'T DRINK. SMILE MORE!"
That's just me.
Seriously?!
"Don't pee in that mail box for 20 bucks it's not worth the butt beating." ~ patchman101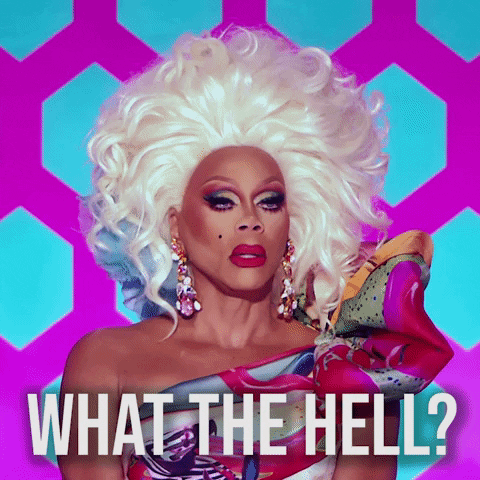 Giphy
Health First
"To go tell mom to stay regular with her breast cancer screenings because it could save her life. It never gets any easier." ~ GlitteringBrother880
"I'm on the same boat as you. What I wouldn't do for a time machine :/ lost my mom two months ago. She fought breast cancer for ten years after they caught it at stage 4. I imagine what it could have been like if she caught it at stage 0/1." ~ DaughterOfWarlords
Buy/Sell
"Buy Bitcoin when it comes out and sell it in 2021. Do it or I'll come back and kill you in your sleep." ~ GaeOfHormuz
"People forget one important detail. It was a pain in the butt to get your hands on bitcoin and crypto when it first started. It's not like today where you pick from multiple brokers. You had to jump through hoops and I regret knowing it was going to become big and not jumping through them. Even a couple dollars would have made me set for life." ~ Nevek_Green
Bye Dad
"Go talk to Dad before he dies, you will miss him." ~ JayceeZooms
"Mine would be more like 'don't give up on talking to him."'
"He bounced when I was 3 and we could never track him down. He finally reached out when I was 19 and we talked like 3 times, but he was always drunk and kept losing his phone and getting new numbers. I stopped trying and figured we'd talk when he got his crap together."
"In 2018 I got the call that he had died drunk and homeless. I don't know that there's anything I could have done for him, but I know I didn't try. I know that he told people how much he loved his daughters. I know that he died alone on the streets with a BAC of %.43." ~ legendariel
Good Luck
"Pay attention in school, talk to your parents about depression, baseball instead of martial arts, and west instead of east. Good luck, kid. You're gonna need it." ~ MaximumZer0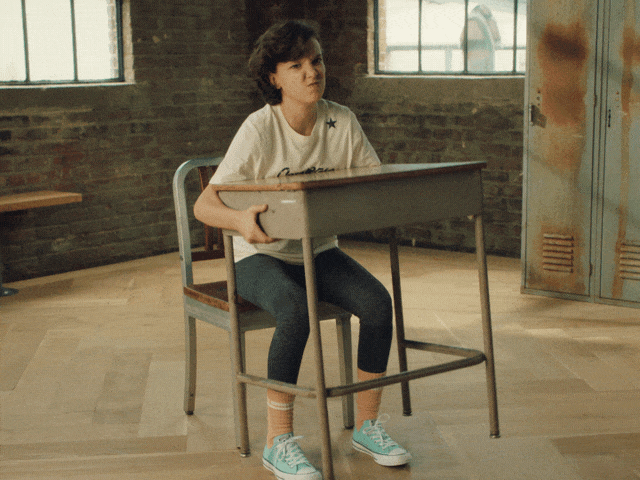 Giphy
All sound advice.
Are we listening?
We don't have to just be 10.
Love You
"Stand up for yourself. Don't be a pushover. Avoid hard drugs. You're autistic, you don't have to try so hard to be like everybody else. Finish college. Appreciate the time you spend with grandma. You are not fat." ~ NoTomatoExtraPickles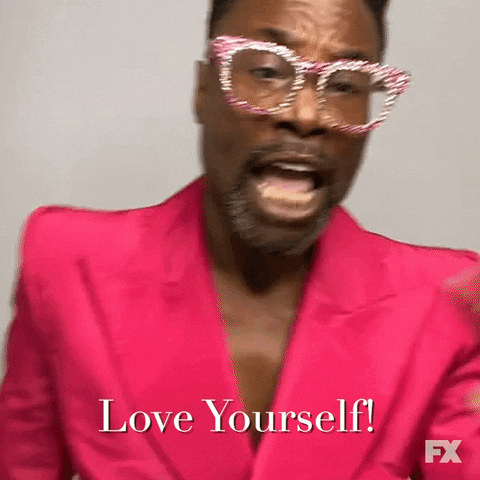 Giphy
You're Ok
"You are NOT broken and there's NOTHING wrong with you. It's ok to not love or want to ever date. It's ok. (Contexts I'm aromantic and for the longest time I thought something to was wrong or broken with me)." ~ SilverSoulFox
"Ah you're ok. Yeah I do experience sexual attraction/desire but not romantic attraction. If asked I would say I'm Bisexual. But for romantic stuff nope notta. In general I'm Indifferent but when the romantic gestures/advances are directed at me I am repulsed... I catch on someone is being flirty/trying to get a date. I don't pick up on subtitle acts sometimes. 😅" ~ SilverSoulFox
Never Her
"Stay away from Courtney. For real every one named Courtney just ignore and live ur freaking life without years of depression and crap. Also, learn you're languages now." ~ Be-he-life
Bad Bloodlines
"Your family are a bunch of a**holes, there's nothing wrong with you. Don't try to fix them, they have no interest in becoming other people and there's nothing you can do about it. Get the hell out of there as soon as you can, you are a good person and deserve better." ~ Actual_grass
Read
"Read this 500 page book I wrote for you. It's advice on everything for the next 30 years, investment tips, life tips, sports gambling tips, etc. stick to the book kid." ~ SweatyGizmo
Tell me More...
"'It'll be okay.'"
"Just something that nobody really told me as my depression habits started developing." BboyTeddyB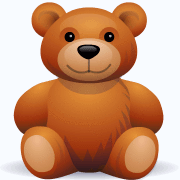 Giphy
i need time to reflect, as does 10 year old me.
So much to think about.
Listen up people...
Want to "know" more?
Sign up for the Knowable newsletter here.
Never miss another big, odd, funny or heartbreaking moment again.