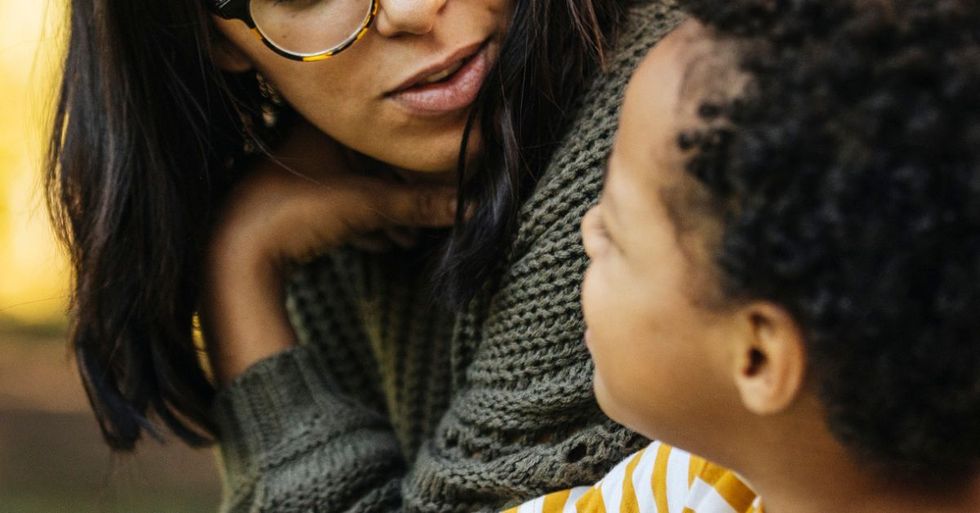 People are very touchy about what you teach their kids. Rightfully so. There are boundaries and ways of going about it. But there are also ways for parents to explain that to people without being chaotic. Case in point… Redditor Naive-Flower6148 wanted to discuss their story for some feedback. So naturally they came to visit […]
More
Life's viewpoints can be so different when you're younger and you have your whole life ahead of you. You think you're fighting back against some tyrannical power bent on keeping your rebel heart in check. It's then, in those rage-filled glory years, you might think, "I'll never become like them. I'm going to keep sticking it to the man."
But years pass, and before you know it, you are "the man."

Reddit user, Zealousideal-Golf984, wanted to hear about the time when you became that which you vowed to destroy when they asked:
"What is your "You have become the very thing you swore to destroy" moment?"
Rhetorical Questions Abound
"I told my friend's kids they could have a toy if they didn't fight over it, and if they fought I would take it back, they agreed, then proceeded immediately fight over it when I turned around. Without any conscious input from my brain I span back and heard myself exclaim "What did I just say?!""
"And suddenly I was my mother."
– ttnl35
Coming Round Full Circle
"I teach at my old high school lol literally have coworkers that have sent me to the principal's office before"
– Watchtwentytwo
It's Going To Rot Your Brain!
"Complaining to my son about him playing to much video games."
– skwolf522
Nothing Better Than Plans Getting Cancelled
"Growing up, my dad hated going out. When we went on church outings, we were always the first family to leave. He just wanted to stay in and read the paper or watch tv. I vowed to never be as boring as him when I got older."
"Now that I'm older, nothing makes me happier than when plans get cancelled and I can just chill at home, and not worry about the commute or how much money I'd have to spend going out. Even if it's something I'm looking forward to like a band I really wanna see, part of me still wants to not go because of how crappy the late night commute will be."
– YounomsayinMawfk
Where Do You Even Sit?
"My couch has no less than 8 decorative pillows on it. I am a monster."
– MargotFenring
"This is the worst one"
– lowtoiletsitter
It's In The Fine-Print Within The Fine-Print
"I make commercials for a living. I f-cking hate commercials to the core of my soul."
– JhymnMusic
"Ugh dude same."
"I got hired as an animator at an agency not too long ago, so I figured I'd be doing lots of fun and flashy animations. I don't mind making commercials so long as they've got interesting visuals, which is something I greatly enjoy doing."
"I've been making glorified powerpoints about Medicare ever since I got hired. I've frequently received feedback to literally "make it less fun". A project I made 2 years ago, a fun and flashy internal use video, is getting a new iteration that I'll be doing soon. The old version made setting up web pages and product descriptions look interesting."
"They said they didn't like it and to "have less fun" with it, so I plan on being spiteful and making it f-cking awful to sit through. The problem with that is that I know that's exactly what they want."
"I'm reminded of the Pixies from Fairly Odd Parents, and how Timmy and the gang are the exciting antithesis of the drab corporate culture the pixies represent. I didn't think I'd become one. Lord help me."
– Tokiw4
Karmic Payback Is Amplified In The Classroom
"I was in a computer class in high school and would drive the teachers nuts. I even had the other kids mocking the teachers by shouting out "on task!" whenever the teacher would start looking around to make sure we were working."
"I now teach a high school computer class. A student the other day stopped me before I could tell them to put their phone away and go back to work by saying "I know, I know, on task, on task".
"I was speechless and just left the student to return to my desk and rethink my life choices."
– majorscud
Stopping People From Having Fun
"When I setup the website blocker on the company network. I spent so much of my childhood trying to get around those blockers at school, and now I'm the one setting it up."
"Edit: Admittedly, I'm not so evil as to block things for being categorized as "tasteless" like my school did, it's really just porn and illegal things, but I still feel slimy for doing it."
"Edit 2: Also, so be clear, I don't work at a school. My company does however employ a lot of Salesmen, and they're basically children, so..."
– Nik_Tesla
Leaving The Grunt Work To Someone Else

"When I was an apprentice electrician it always pissed me off when my journeyman would make me do the hard manual parts of a job while he did the easier, but more technical work. I always swore that when I got my license and my first apprentice that I'd be different."
"That went out the window pretty quick."
– Anakin_Skywanker
We're products of those who raise us. We take in what they do, what they say, and how they act to become the people the outside world gets to interact with.
– It's critical we recognize this, for better or worse.
Seeing, Growing, Learning
"Sh-t, a looooong time ago (when I was 11 or so) I was walking across the school yard. My dad used to beat my butt when he was having a bad day and it really f-cked with me, so I was walking and just fuming, hating on him and how much of a tyrant he was for taking out his anger on me."
"Well, in that moment I bumped into a kid like 1/2 my size and he went to the ground. He hugged my legs (I think reflexively) and I just started pounding his face. I remember him crying, begging me to stop, the hatred, and then just a sudden moment of clarity. I realized I was a sh-tty person, that I was super mean, and that the kid I was hitting had done nothing wrong but was just a helpless target for my anger. I instantly flipped to empathizing for him, and saw myself for who I was. I can't describe the horror."
"I started crying and helping the boy up, we walked to the office together in tears and I ended up telling my principal everything. It was a long time ago, so they just decided to give me an in school suspension and not inform my parents."
"Also, that kid and I ended up exchanging SNES games and playing mtg/warhammer together a bunch in the following years. Andrew, dude, I can't apologize enough, and thank you so much for not leaving me in a hell of my own creation. Decades later and I still think about you, and how kind of a person you were, you changed a life, man."
"EDIT: Okay, just to clear up misconceptions and mass respond. This did not flip a switch and end my relationship with violence and anger. That took, well, up until today and then some. I still have anger that flares up and completely blinds me, but after decades, I'm not losing control or lashing out. Andrew wasn't one of the kids that I went after at school, I picked on kids that I thought were bullies, totally oblivious to the commonalities between me and them."
"I don't really have words for those of you that were bullied, or hurt while at school. Except that those of you that fantasize about beating up bullies now, as adults, need to find a better method for feeling empowered. You are literally just adult versions of playground bullies, we all had the kids that we thought were okay to victimize for some justification or another."
– IonlyusethrowawaysA
The Argument Will Never End
"My mom has always gaslighted me since an early age."
"Now when I'm in an argument with her, I find myself sometimes using the exact same argument tactics."
"So far this has only happened with her, but it's frightening, and it just happens now."
– YanZi101
Cheaters Never Prosper
"When I was im high school, I was not a very clever student and used to copy a lot. Got mad at the smart kids who never allowed me to copy from them. Fast forward a couple of years now ending college and I've gotten pretty good with good grades. The other day we were taking a test and I saw someone trying to copy my test, I realized that and I turned my page to the blank space so they couldn't copy from me. I felt bad and realized that I became those kids I used to hate."
– Sebas-obando678
Nature vs Who You Are
"I used to be homophobic as a kid because of my surroundings and now I'm bisexual"
– tanukithot_
"You know, it's very sad to think about it actually but like many of my fellow queer people, younger me was somewhat transphobic (probably cause of how I grew up, internalised homo/transphobia)."
"Well have a wild guess: I'm pansexual and non-binary."
– professional-kiddo
Don't We All Eventually Become Shut Ins?
"Whenever my family had a get together, my mom would always stay home. I would pester her and say "it'll only be a few hours, you should come!""
"Fast forward a few years and now I'm living on my own. I got invited to a family reunion with my entire family (40+ relatives) and I am trying to find every excuse possible not to go."
"And I thought she was the hermit…"
– theshartguy
May The Force Be With You
"My husband hates, hates, hates, hates (*hated) Disney adults. And I mean, I get it. I love Disney movies but don't feel the need to obsess. Seeing him attend a Disney wedding with me and lose his mind at Star Wars galaxy's edge was priceless. He had to eat his words and Disney themed wedding cake. Did I mention we had matching pride T-shirt's for the park? -his idea >_<"
– EatTheRich69696969
That's Not A Good Reason!
"I told my sons "bc I said so" the other day, and nearly put myself in a time out for it"
– abdab909
We all have to grow up sometime.
Maybe don't worry so much about picking up that ice cream on the way home.

Keep reading...
Show less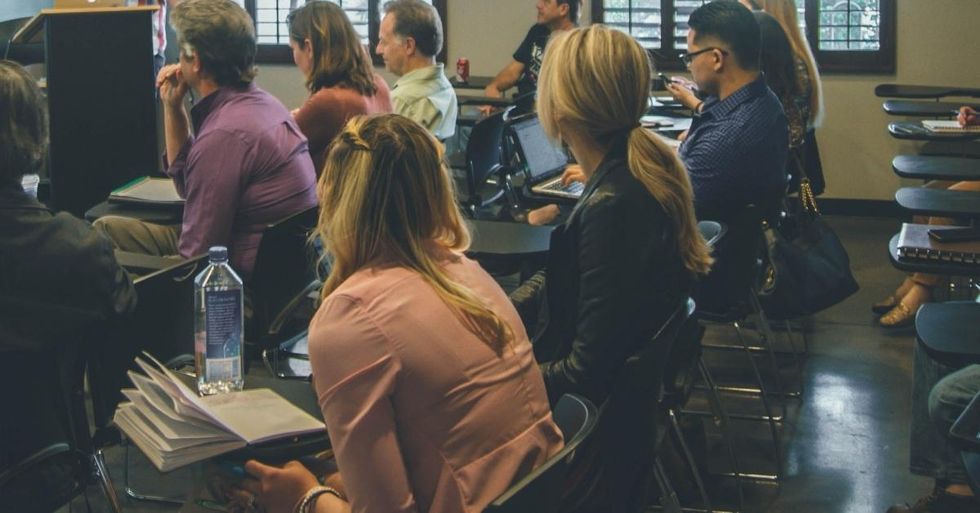 When do you draw the line in how technically accurate you need something to be? Maybe at the university level, things should have a higher bar to clear? Redditor Bluehousebluesky is asking themselves that very question. The original poster (OP) has a student that's not doing things the 'official' way. While the student isn't technically […]
More
Boys and men. There are life lessons we learn a little too late.
There is much knowledge to acquire that can make the sail of life a little smoother.
All in all, anybody and everybody could use more advice up front.
Or be given a lesson in how to take advice.
But better late than never.
So pencils up... get ready a lesson in living.
Redditor Himanshubishtt wanted all the gents out there to listen up and take some notes. They asked:
"Men of Reddit, what's something every guy should know but is rarely taught?"
I wish I had been taught more about finances. Money shapes everything.
Hold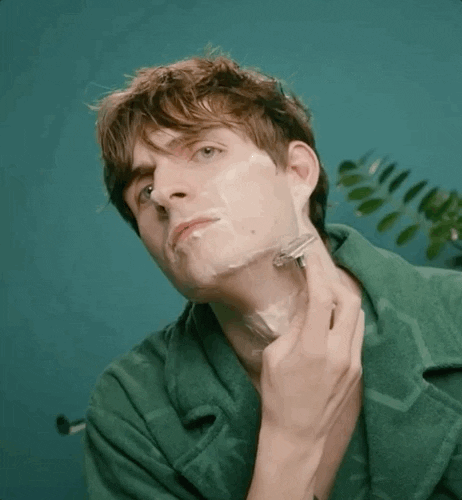 Gym Pray GIF by Cassia
Giphy
"Swallow and hold when shaving the hair on your Adams Apple. Think I got to age 23 before I knew that."
"Edit: Thanks for the awards, glad I could be of help. I was shocked when I learned this a decade or so ago. Pass on what you have learned for future menkind."
garbagiodagr8
Time is of the Essence...
"Money comes and goes, but you'll never get your time back. My kids and their mothers were well taken care of for many years, meaning they didn't have to work. I made all the money and we weren't hurting for anything financially. Over time, though, I saw my relationships with my children start to fade, to the point where I didn't know then anymore."
"It was all cause I was never around. I was gone 12, 14, 16+ hr days as an executive chef, missing holidays concerts and birthdays and crap. My kids were getting older, and didn't even care to come around anymore. Could you really blame them though, it wasn't like dad was around to spend time with anyways. I realized something had to change, and it wasn't them, it was me."
"I quit my job outright and my girlfriend started working again to help out. Now I work less than half of what I was before, providing home care to the elderly, and spend most of my time getting to know and reconnect with my family again. Cause in the end, they are what's most important."
Worthy Efforts
"An honest try is worth some wait sometimes. Took me four years as a nurse to finally get it. Wanted to run so many times. Now I made it to the ER and found my passion in trauma nursing. It takes 4-7 years to get good at something, and much of that is painful. It's sad to see so many nurses quit so soon before they really have a chance to become good at it. And on the flip side though, some people in nursing school really are in the wrong place and should try something else."
Honorable_Son
Keep the Peace
"Understanding and controlling my anger took me way too long to figure out. I live a significantly more peaceful and contented life than I have at any other point in my existence because I got it taken care of. It took me over a decade and a half to recognize it and years to find a decent enough therapist to help guide me through it. But even after finding the right therapist, I still had to do the work."
"And it's an ongoing journey; you can't think of it like a destination. Gentlemen: don't wait and don't ignore it. Anger, especially unrestrained and misappropriated, doesn't make you tough or manly. It doesn't give you an air of darkness or mystery. It just makes you an a-hole or, at best, sullen and difficult to be around. Take it from me, you will feel so much happier and lighter if you shed that anger."
ArrdenGarden
Walk On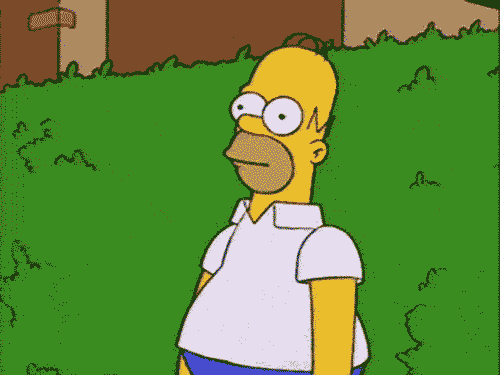 Homer Simpson Reaction GIF by reactionseditor
Giphy
"Never be afraid of abandoning something that isn't working for you and starting something new. Walking away isn't always weakness. Being stubborn to your own detriment is."
ninja-gecko
Always be ready to walk away. Yes you want to commit, but recognize toxic and run.
$$$ Matters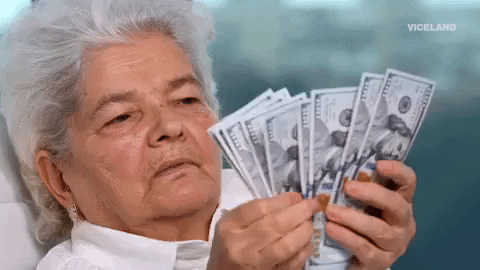 Pay Day Money GIF by MOST EXPENSIVEST
Giphy
"Finances. Don't know anything about money. I know how to hold onto it and spend it on bills. Past that I really need to learn."
NikolaiCru237
Manly Mending
"Sewing. (Mainly mending). It keeps you wearing cloths you like and will save you thousands of dollars. And a little bit more you can also do basic hemming. So kids clothing lasts many times longer (get larger size. Hem and pull in to fit. Slowly undo it as they grow) or use on your own to get tailor looking fits."
Accomplished_End_138
Outages
"There's a red rope that hangs down from the drive mechanism on your garage door opener. If there is a power outage, or problem with the sensors and the door won't open, pull down on the rope and it disengages the mechanism so you can manually open the garage door."
"Normally there is a latch on one side that you can close that then manually locks it until the situation is fixed and you can re-engage the mechanism to put it back into automatic mode. Always surprised how few people know this."
foursheetstothewind
You're wrong Edward!
"Correct your bro if they are wrong."
brattobat
"Unless they're grilling/cooking and you're a guest in their house. No backseat-cheffing. Eat the food, enjoy the food, and keep your mouth shut when you notice that they should be patting dry the sous vide steaks before searing so they actually get a good crust on the meat instead of serving what is essentially boiled grey steak, Edward."
Drach88
Together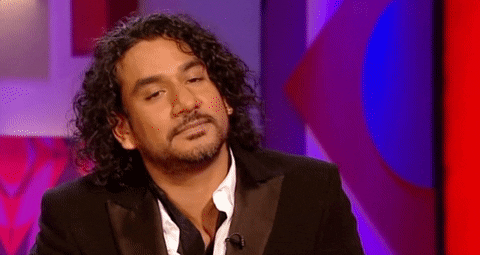 South Asian Yes GIF by Identity
Giphy
"How to be alone. And once that's been mastered, how to be together."
KombuchaKetamine
Every lesson starts in one place... the mirror. Lesson number one.
Want to "know" more?
Sign up for the Knowable newsletter here.
Never miss another big, odd, funny or heartbreaking moment again.

Keep reading...
Show less
It's no secret that teaching is hard. If you're not dealing with unruly students, you're dealing with unsupportive admin, to say nothing of all the work that's required of you when you're technically off the clock.
But let's go back to the subject of unruly students for a second: They can be more than merely unruly. In fact, they can pose a threat to a teacher while they're working. Who the hell wants to work in an environment where you might be assaulted by your charges?
Believe it or not – it definitely happens.
People shared their stories after Redditor TheRealZFinch asked the online community:
"Teachers of Reddit, what's the worst thing a student did to you?"
"After an inquiry..."
"I had a student run into me and bounce off of me. She then accused me of shoving her and hurting her back. I was relieved of my position and I resigned. Fortunately the footage shows that I was hit by her, but I still lost my job."
"After an inquiry with the Texas Education Agency they found I did nothing wrong and I got to keep my license. Fortunately I was offered a position with a government contractor making more money with a lot less stress. I never want to step foot in a classroom as a teacher ever again."
damnpenguins4269
I knew a teacher in a similar situation that forced her into early retirement. She was bitter until the end and I can't say I blamed her one bit.
"Had another student..."
"Out loud to the whole class, I had a student wish cancer on my unborn son. Had another student say he would shoot my wife."
mywifemademegetthis
Hopefully this student was removed and received some serious help. It wouldn't surprise us if you're no longer teaching.
"During my first year..."
"During my first year of teaching a student put coins in a condom and then flung it at me. It got wrapped around the document camera I was using... but hey, at least they have protection on themselves."
HistoricalPublic80
Ha! At least you have a good sense of humor about the whole thing.
"Had a high school student sneak up on me..."
"Had a high school student sneak up from behind me, jump on my back and lock me in a rear-naked choke. I was able to break out quickly and he bolted from the school."
MrHill1971
That is terrifying. The student must have been caught and punished after that, yes?
"I taught elementary kids..."
"I taught elementary kids in Korea and they were honestly angels, but when I subbed for a friend's high school class for a week I had a student and his friends try to lock me in the classroom alone with them while they acted really overbearing and sexual."
punctuationist
Being trapped in a room with students sounds terrifying. They are so unpredictable.
"Just a lot of general disrespect..."
"Just a lot of general disrespect and apathy towards anything educational. And that was about 90% of the students. Very little to no support from admin or district."
"They act (and talk) like they care about the kids, they have meetings and draft long, exhausting 'frameworks' for teaching and classroom management, but when it comes to actually doing something about the problems facing teachers and helping the kids, they do nothing."
littleshopofhoors
Many of the teachers I have met have told me that though they dealt with some terrible students, few things irked them more than admin.
"A colleague..."
"A colleague was stalked by a kid. Found out where she lived, where she shopped, what her routine was. Used to get her friends to stand outside her house and harass her outside Tesco."
"She would make comments in class, such as 'Aren't green curtains nice?' knowing the teacher had green curtains, for example. It got so bad she got the police involved and ended up moving house."
EveningRose619
It is unsurprising that this wasn't taken all that seriously. Women who are stalked seldom are taken seriously.
"A 14-year-old boy..."
"A 14-year-old boy threatened to beat me up and 'get me' after school. When he stormed out to scream in the corridor, I had to lock the door. He then was pounding on the door and screaming at me."
"There was no phone in the room and teachers aren't allowed their mobiles on them. So one of the kids had to phone the office for someone to come help, as the other teacher in that corridor wasn't bothering. Nothing was done."
EveningRose619
No phone in the room?! Hopefully this rule has been changed.
"I'll never forget..."
"I'll never forget the day I had a student light off a firework in my classroom. It's not the worst thing I've ever had a student do in my classroom, but it's definitely the most unexpected thing that I've had happen."
DerekIsAGoner
Fireworks are so dangerous and people don't seem to realize this until gruesome accidents happen.
"I was a professor..."
"I was a professor for a short while before I noped out of there. I had a student hack into the lab cluster and encrypt the drive because he didn't like another student. Luckily while I was trying to "reason" with him my other students unencrypted the drive."
BeaBeaTurtle
Okay, this is evil... and genius and I hate it? Talk about an inconvenience.
"I had a student..."
"I had a student bring a weapon to school with a list of people they were going to knock off with it, myself included. Side note, the school wanted to return the student to my classroom after a week, I had to get a court order to stop that from happening."
nicehumansfinish1st
This whole experience sounds like it would have been prime for a proper lawsuit.
"A very aggressive child..."
"A very aggressive child attacked me, digging his nails into my arm and drawing blood. He then twisted my arm backwards. That was a fun report."
Winchesters_TARDIS
When I read stuff like this, I am reminded that I don't particularly like to be around children.
Not only is being a teacher difficult, it also comes with all of these risks! Rethinking whether you should teach? So are all the people in the profession to begin with.
Have some stories of your own? Feel free to tell us more in the comments below!
Want to "know" more?

Sign up for the Knowable newsletter here.
Never miss another big, odd, funny, or heartbreaking moment again.
Keep reading...
Show less