People really need to think about tattoos.
Yes, they're cool sometimes.
But how many do you really need?
Some can seriously spoil a romantic moment.
Redditor Flowerlock wanted to hear about the body art that has left people less than attracted, so they asked:
"What tattoo is a turn off?"
I'm thinking about a tattoo, but I don't have the nerve.
This list may have me reconsider.
AHHHHHH!!!!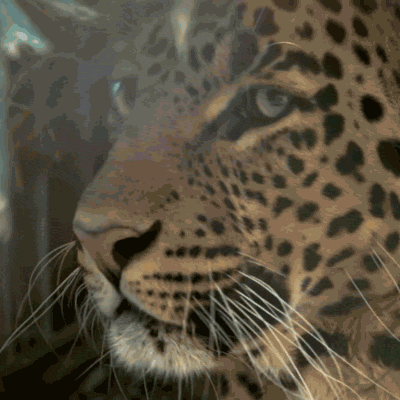 leopard GIF
Giphy
"When I was changing with my boyfriend for the first time, he took off his pants and his entire upper left leg was covered with giant leopard spots."
"I almost screamed."
TheBIackened
Follow the Letters
"Misspelled words."
simplyani
"Sometimes it can work out though..."
"Some time ago a girl tweeted she got a Waterparks song tattooed on her and it had been misspelt, which caught the attention of the band and they officially changed to the name of the song to match her misspelt tattoo."
"Just one of those rare instances in life that works out for some unfortunate girl who got a bad tattoo... lmao."
Charlie483
Just, whyyy?!
"Anything poorly drawn. My ex was a hot guy. He got a wolf tattoo on his chest. Omg, it had crossed eyes and a fat weird face and for some reason pine trees embedded in the fur. Ugh. Just, whyyy?!"
EdgeMiserable4381
"My neighbor got a wolf tat done when he was super drunk. Besides the fact that all the detail was blurry, the wolf had a short, stunted muzzle. It was like a pug with a glorious mane."
IntheCompanyofOgres
Basics
"I know everyone has different standards of quality and art is subjective but I think (within reason of course) the worst tattoo is just a badly done one. Lacking a basic understanding of anatomy, bad shading, terrible line quality, patchy colour, etc. I'm not a fan of certain tattoo styles but if they're done well I can respect them."
capricious_achelois
Know Better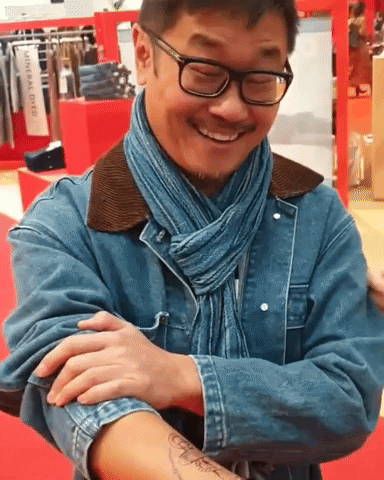 Happy Peace Out GIF by Amsterdenim
Giphy
"Random Chinese words on someone who has no idea what they even say."
chickadeedeedee_
"A friend of mine who visited Korea got a giant tattoo running down her back. She thought it meant 'love my family,' or something like that. I didn't have the heart to tell her that my other friend (a Korean) quietly translated it to 'foreigner.'"
Ccoyotee
Use a translation book friends.
Ownership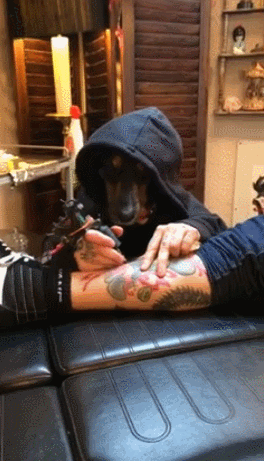 Artist Tattoo GIF
Giphy
"Property of (NOT YOUR NAME)."
masterofallvillainy
"Plot twist: they only date people with the same name so they don't need to remove the tattoo."
HirokoKueh
Gross
"Giant pectoral swastika."
Senator_Chickpea
"Yeah my neighbor has one. He got it in prison years ago."
"As he says it, when he was young he got into trouble, went to prison, joined the Aryan brotherhood for protection, served his sentence and has been trying to distance himself from them for years."
"He got it removed but a scar remains. The scar isn't super big and obvious, but it is noticeable, like a slight mis-colouring of the skin, the kinda thing that draws your eye and your not sure you can see anything, but it's a very distinct pattern and your brain puts together what it is after a bit."
Bigbadsheeple
God Knows
"Only God can judge me."
hunterbidensLT
"A friend of mines father was supposed to get 'Only God can judge me' written in olde' English font across the width of his back. The tattooist was dyslexic and managed to finish the tattoo with 'Only God can Jude me.'"
"He had to have a cover up of his entire upper back as it couldn't be fixed. He was an absolute chopper of a bloke and got rinsed for years. People still call him Jude now."
Djr215
Puff Puff
"A Marijuana plant. I like smoking myself and do it often, but I wouldn't go as far as to tattoo it on me. Those I've seen get it tatted on them normally revolve their whole personality around it which is very dull in my opinion."
yeyewestie
"Same goes for the people who wear marijuana leaf attire. My wife likes all that and brags how she's a bigger pothead than me, and I feel like a fool when I have to be like okay? Like I have a job I can't be strutting around in that crap... lol."
that_bearded_guy_94
Suddenly...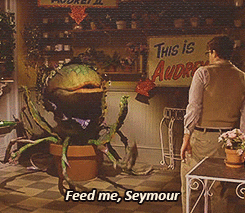 eff GIF
Giphy
"My family and I once saw a biker with 'Seymour' written right above his butt crack when we were on a road trip."
Falling_Tomatoes
Be really, really, really sure about body art.
And make sure you like the stencil on your body BEFORE they start inking you.
We're talking placement and size. It never hurts to really think these things through.
Tattoos are a personal choice.
As a result, many people choose tattoos which have a special meaning to them, such as the name of their beloved, or an image or symbol sacred to them
It's also easy for people to judge what others choose to have inked on their body.
With certain types of tattoos almost instantly resulting in the immediate cringes of others.
Redditor saxonn_88 was eager to learn which tattoos people find to be the most insufferable, leading them to ask:
"Which type of tattoo makes you cringe the most?"
Leave Calvin Alone!
"Calvin from Calvin and Hobbes peeing on stuff."
"Except the one from Hot Rod with one stream of urine going on the TV set and one going on the FM radio with an AM radio safely dry in the middle on a magic carpet."- alanladdismydad
What Does That Say About Them...
"A defendant in the courtroom I clerked in during law school had 'homicide' tattooed on his face, over his eyebrow."
"Not a great look."- Silidon
Love At First Sight... One Hopes!

"Couple tattoos like portraits or names."
"Mostly when they proudly tell you it's because they've been together for 5 months and just know they stay together forever."- Gingeraffe25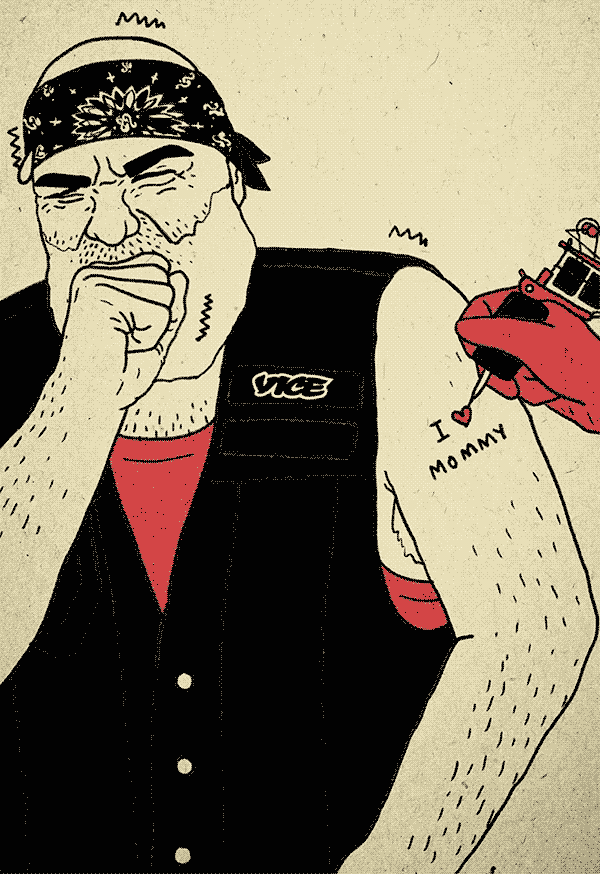 Scared Animation GIF by Jacqueline Jing Lin
Giphy
Quickly Outdated...
"Knew of a guy once who had 'DUBSTEP' tattooed on his chest in VERY VERY large letters."
"He also insisted that dubstep was the future of music and was here to stay."- Shadesmctuba
Choose Your Words Carefully...

"Tattoos that are gifts from you to someone else."
"For example 'for your birthday, I got your birth date tattooed on me!'"
"And tattoos with spelling errors."
"Example 'were you really there if you think you were their?'"- AlexatRF21
Easy To Make Assumptions
"Nothing says 'I've been to prison for cooking Meth in my trailer' like a Joker neck or face tattoo."- Celer_Umbra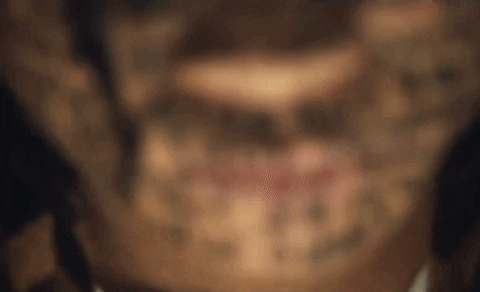 Who Needs Love GIF by Trippie Redd
Giphy
To Infinity And Beyond...
"Former tattoo artist here, and it has to be infinity symbols."
"ESPECIALLY when they want them to be 'uNiQuE', so they have you spend three hours drawing up different ways of cramming little McKayzleigh and Brackxston's names, birthdates, birth weights, blood types, and favorite ice cream flavors in there."
"Fine, I'll find a way."
"I can work for my money."
'"Oh, and can it also have a thin blue line in there for my husband?'"
"Sure, lady."
"And maybe some birds breaking off of it, cause my meemaw loves birds!"
"Sighhhh. Yeah, okay."
"'And can you do it on the side of my finger in white ink?'"
"F*ck you, get out."
"Bonus points on these if they walk in holding a monogrammed Yeti tumbler full of the alcohol they're trying to smuggle in."- rumpertumpskins
​​Hickey's Are So Passé
"Lips on the neck."
"I get it, you're a gangster with an attitude problem and probably want to fight."- LooseLeaf24
No One Has Time To Read Anymore
"Sayings, especially ones that span multiple limbs/areas."
"I was in the Army with a guy from Texas that thought he was hard as woodpecker lips."
"Had 'Cowboy The F*ck Up' tattooed across his forearms."
"Ostensibly so if he put his fists up to fight you, you would read it and, I don't know, be scared or something?"
"He never got in any fights that I know of."
" But due to the size he wanted it and sh*tty planning, one arm said COWBOY THE and the other arm simply read F*CK UP."
"And he immediately became known as Cowboy, the f*ck-up."- RistaRicky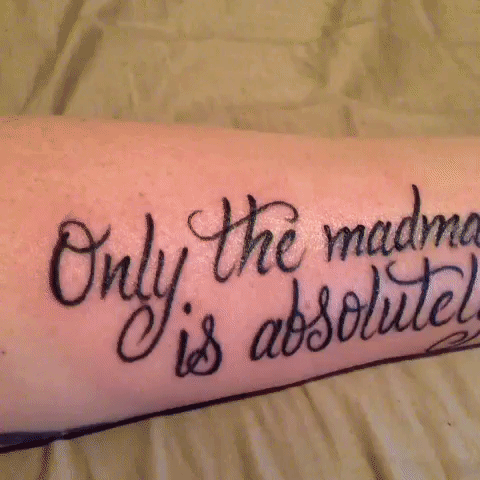 GIF by andymilonakis
Giphy
Anyone considering getting a tattoo should always remember that they're all but permanent.
As far too many people are sadly stuck with a reminder of a past bad decision which greets them every time they look in a mirror.
And often on display for the rest of the world to see as well.
A couple of years ago (ah, yes, remember pre-pandemic times?) I went to a club and while I was with friends and had a decent time, I can't say I was exactly a fan of the crowd.
Then I noticed that quite a few guys there had tattoos of lions wearing crowns on their heads. It felt like a certain kind of cultural thing... all these dudes thinking they're kings or something.
It didn't scream creativity, certainly, but it did give me a chuckle.
People shared their observations after Redditor Peliaroth asked the online community:
"What tattoos scream, 'I have no creativity'?"
"I have two..."
"I have 2 flying birds on my ankle lol. I feel like I belong to this category."
Ineshakia7
I'll die on the hill that if someone is a sheep for getting a tattoo just because the design is popular then they would also be a sheep for avoiding a design they like just because too many other people have it. Either way you let other people dictate what you do.
"Every man..."
"Every man from Essex that wears those dumb ass tight tops and trousers has a sleeve that has a melting clock. So mysterious."
[deleted]
Essex, huh? So specific. Good to know.
"Remember..."
"Remember the mustache tattoos that everyone was getting on the side of their fingers? What happened to those people?"
[deleted]
We don't talk about those people, okay? We just don't.
"I knew a dude..."
"I knew a dude with a microphone on his index finger and he'd hold it up to your face after asking you a question."
QuietStroganoff
I can't decide if I love this or if I find it utterly insufferable.
"Anything copied from..."
"Anything copied from or inspired by the Joker and Harley Quinn in Suicide Squad."
Temmere
Something tells me that the people who idolize these two characters don't actually know anything about them.
"The owners..."
"The Council Cabbage. The owners always insist it's meant to be a rose."
Ravekat1
This is the best thing I've ever heard. Council cabbage. I will remember this.
"Or..."
"The infinity symbol. Or a feather breaking off into birds flying away."
LoboPatronus
Oh, wow. Are you a member of a camera crew following a third of the men who live in my neighborhood?
"Getting..."
"Getting your own name tattooed on you."
Mr-scientist
Oh, Lord. I have met a few people with tattoos like this. No. Please, no.
"I have a pineapple..."
"I have a pineapple on my upper arm. Why? No reason. I'm not creative and I like to make people wonder."
ddoinyomom
I can see this driving some people absolutely nuts. It's kind of brilliant, to be honest.
"I know someone..."
"I know someone with that COEXIST bumper sticker tattooed on them. It's so terrible. I think of them every time I see that sticker on a car."
[deleted]
Oh dear... Do they also have a Subaru logo tattooed somewhere else?
Let's be real though: If you like something, just get it.
Tattoos don't all need to have significant or meaningful stories attached to them. You do you.
Have some observations of your own? Feel free to tell us more in the comments below!
Want to "know" more?

Sign up for the Knowable newsletter here.
Never miss another big, odd, funny, or heartbreaking moment again.
Do people not realize that tattoos are pretty much permanent?
Do you understand the meaning of forever?!
Permanent or a long, painful removal process, neither sounds fun.
How do you not think on this idea for awhile?
I get art and expression, but that's why God made canvas and paint.
To scar your body with craziness... that just sounds like a cry for help.
Redditorcarlden3wanted to hear all the deets surrounding outrageous body art.
They asked:
"Tattoo artists of reddit, what is the most fucked up thing you've tattooed?"
I have seen some truly off the wall tats in my day. So I'm interested to hear how what I've seen can be topped.
Help Wil E...
"Tattooist here. The list is long but the one that made me laugh the most that I've done, is Wil E. Coyote's arm poking out of a dudes butt, holding a sign that said 'help.'" ~ Goongalagooo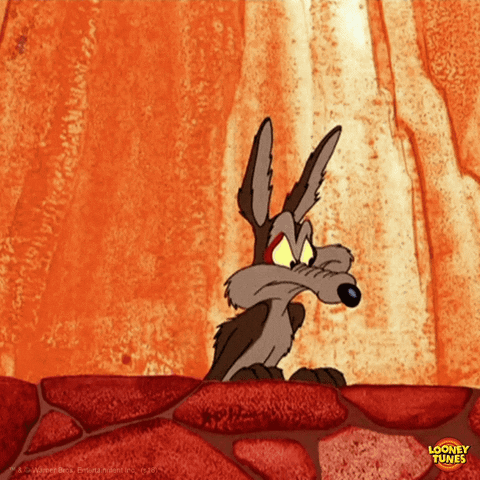 Giphy
Whoops
"Not a professional artist, but my brother in law had jerry rigged up a tattoo gun in the garage out of a hand fan, an eraser, bic pen and a sharpened guitar string. Friend wanted to get a quote from Che Guevara, I'd rather die on my hands than live on my knees, or something along those lines... needle broke after the first T... so dude left our house with a fresh 'I'd rat tat.'" ~ whycantifindmyname
Dude...
"A dude who was a regular customer at an old job got a scorpion on one forearm and a tarantula on the other. Only their heads were replaced by Beavis and Butthead.The lines and details for the arachnid bodies were blown out a bit and blurred- Beavis and Butthead were mostly intact." ~ Vote_4_Cthulhu
"Well crap, I have a tribute to someone close who passed which has his favourite animals wearing Beavis and Buttheads shirts. I see nothing wrong with this." ~ VagueSomething
Billy Jack What?
"Had a woman come into the shop one time way back who looked like she'd been in a tanning booth 8 days a week for the last 40+ years. She wanted to get her locked-up man's name tattooed on her, but she wanted it 'down there.' She convinced me to get waaaay closer to her jukebox than I was comfortable with, and had me tattoo 'Billy Jack's P***y' so far up that I think we're common law related now."
"(Name slightly changed for anonymity). Best part is that a couple weeks later "Billy Jack" called me from prison tell me how much he loved the tattoo. It was a collect call too. God damn it. Thanks for bringing that memory back. I was almost over it, lol." ~ willieyobslayer
Basics...
"My friend's mom got a Mustang car that transitions into horses. Just like one of the basic infinity tattoos that turns into birds, but with a car and horses." ~ Curly_su3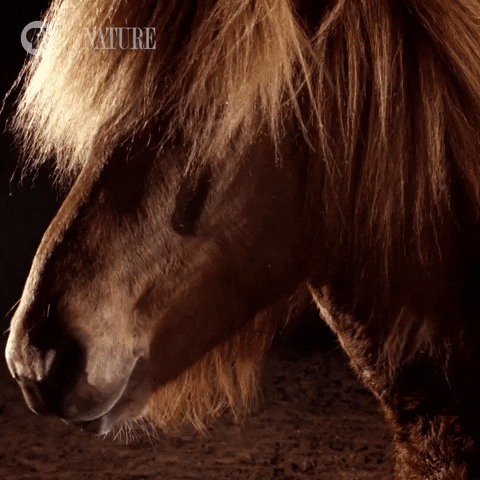 Giphy
Seriously? I mean... I have no words.
Seriously?
"I'm a detox nurse. A patient had a penis tattooed on the back of his shin so he could tell people he had a-d**k-shin. Addiction. Not making that up lol." ~ jessica4994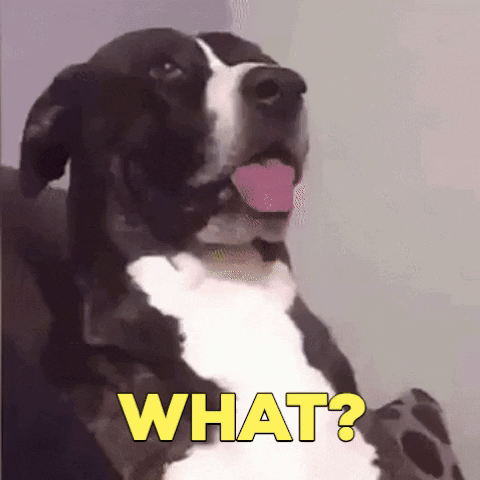 Giphy
Backwards...
"In prison I knew a guy with half his name scribbled backwards on his forehead. The only explanation I could come up with was he was tattooing himself in the mirror and half way through realized it was coming out backwards to everyone so called it quits." ~ Luke-__-
Over the Pond
"I used to work with a guy who had a tattoo on the side of his body that was a woman squatting over a pond full fire hydrant peeing into it, inside the pond was floating decapitated heads. When I asked him wtf was this he told me that the woman was his ex and the heads were all his kids. I asked why is she peeing on them and he told me he has a pee fetish." ~ Kypriot
I Do... Not!
"Girl had a dream about marrying a dolphin. She got a tattoo of her as a mermaid, rising from the water in an embrace with the dolphin. Halfway through, after hitting on me the whole time and telling me stories about an abusive ex, she started arguing about the colour scheme and left with only the outline and some shading." ~ zombieriot
Gross
"My tattoo artist told me he made a snake out of a guy's penis, scales covering the whole thing. Different strokes for different folks. Pretty gnarly." ~ zygomelonm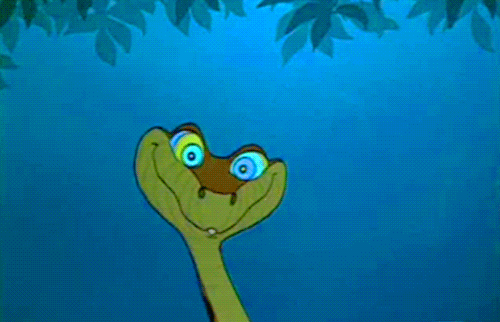 Giphy
Oh my.
People, people, people...
To each their own I guess.
Want to "know" more?
Sign up for the Knowable newsletter here.

Never miss another big, odd, funny or heartbreaking moment again.
The body is a naked flesh canvas, though some people do run out of room after awhile. Tattoos have become one of the most genuine and creative ways for people to express themselves and tell their stories; or display talent. I have seen some exquisite renderings on a muscular back.
Ink is forever. Which is why its good to put some thought into your body art. Some of the tattoos people choose to mark themselves with can leave witnesses speechless, and not in a good way.
Redditor u/saxonn_88 wanted to hear the details behind some of the most obscure body art people have come across by asking.... Which type of tattoo makes you cringe the most?
Want to "know" more? Never miss another big, odd, funny, or heartbreaking moment again. Sign up for the Knowable newsletter here.