Audiences today are too savvy and unforgiving.

There are so many cinematic aspects that leave so many of us irritated.
And one of the big reasons is that they know they can make them better.
Give me a quick million, you won't be disappointed.
Redditor Ecstatictobehere wanted everyone to vent about everything wrong with movies and Hollywood, so they asked:
"What pisses you off about new movies these days?"
I'm exhausted with the lack of originality.
There are too many talented out there for this.
Turn it down...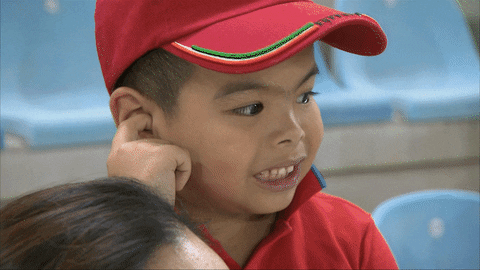 Race Fans GIF by Formula 1
Giphy
"The disparity in volume, explosions are so loud that they hurt and conversations are whispers... I stopped going to the cinema and started waiting for them to be available at any streaming service so I can turn it down or up and so I can enjoy it."
hollowntolerance
LOLs...
"Forced Comedy."
ThorHammerscribe
"I have a bone to pick with comedy in general. I felt that ever since the Anchorman era, we just decided that comedy movies were in the line of sketch comedy."
"Create funny situation, let a comedian riff for 20 minutes, take the best take and move on to next funny situation. Which is why comedy movie plots have SUCKED since the early 2000s."
"Sure I love Kristen Whiig, Will Ferral, John C Reilly, Mellissa McCarthy, etc, but damn, I can't help but think that some comedies that have come out int the last 20 years would be memorable if they wrote a funny script instead of making a 120 min sketch show."
ReferenceError
Appeal
"Most movies are getting watered down for the sake of mass appeal. I get why, but it just sucks."
Apprehensive_Set300
"Some say this is a result of streaming platforms. People used to be able to take risks on movie making because if they didn't do well in theatrical release, there was still a chance for it to become a cult classic and make money with DVD sales down the road. That is no longer an option because everything is streamed for free so now making a movie that doesn't immediately appeal to a large audience is a bad investment."
KrispyKremeDiet20
Lost in Translation
"Not just movies but TV shows - they take a book that's got great reviews, make a poor job of translating it on screen and then flip the ending so it's the opposite of what happened in the book. Proceeds to blame the audience when they pan it for being crap."
MissionSorbet2768
Blah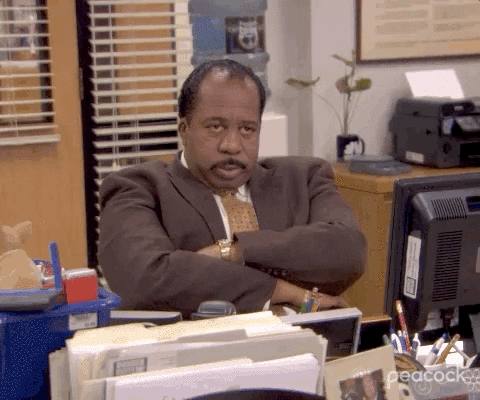 Bored Season 5 GIF by The Office
Giphy
"Lack of originality and a reliance on franchises."
811545b2-4ff7-4041
Enough with franchises and reboots. Lord.
Some light please!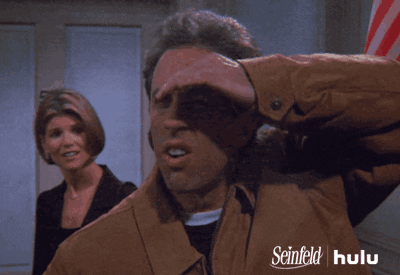 jerry cant see GIF by HULU
Giphy
"How dark they are. Like literally dark. It's difficult to see what's going on, especially for those of us with vision problems."
Raloris
Break it Down
"For horror and mystery, everything having to be explained."
"A movie like the original Alien would be lambasted by online critics if it were released today, for the simple reason that by the end of it you know next to nothing about what happened. What was the creature? What was the derelict? Why did the company want it, really? The movie has stood the test of time precisely because it avoided answering those and other questions."
stratarch
Too Much Redo
"The overuse of cover songs. Recently been a lot of classic rock songs covered by an artist who recorded a slowed version of it. Just saw the trailer for the new Ant Man. It also does this."
bromygod203
"This has been bugging me lately. They do it in commercials too. The cover is slowed way down with a melancholic, reverb-heavy voice. Extra points if you take a classic 'happy' song and add minor chords to it so it sounds threatening."
fairygenesta
Too Many Cooks
"A lot of movies feel like they were written by a marketing department. It feels like they got 10 execs in a room and everyone wrote down ideas, characters, plot-points, etc that they know will sell - and then tried to organize them into a narrative structure."
"There's no vision. There's no plot progression. Its just one random event next to another random event, and characters delivering sh*tty one-liners. Like writing madlibs. Even B-movies from the 80's and 90's have better narrative structure and story-telling than half the new movies out today."
Ganglebot
Giveaways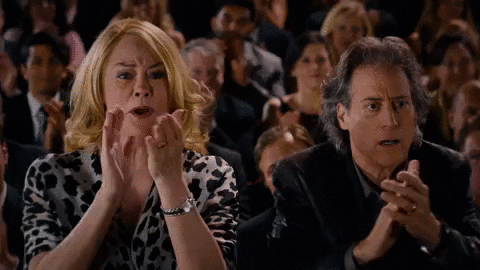 Cybill Shepherd Applause GIF by SHE'S FUNNY THAT WAY
Giphy
"Trailers. They're always about 4 minutes long, give away the entire plot, show all the best scenes and jokes and basically ruin the movie before you've even watched it."
IJustStoleYourWaifu
Do better filmmakers.
We're watching. Sadly...
Accomplishments prove we tried to do something and did something.

A little flex every now and again doesn't hurt.
I did this.
I tried this.
It proves we lived.
Just don't be arrogant about your success, but sometimes you want to show off just a little.
Redditor vjts87 wanted to hear about what everyone feels they deserve to brag about, so they asked:
"What's the weirdest flex you have?"
I brag about nothing.
Except that I can sing word for word every Whitney song.
The Win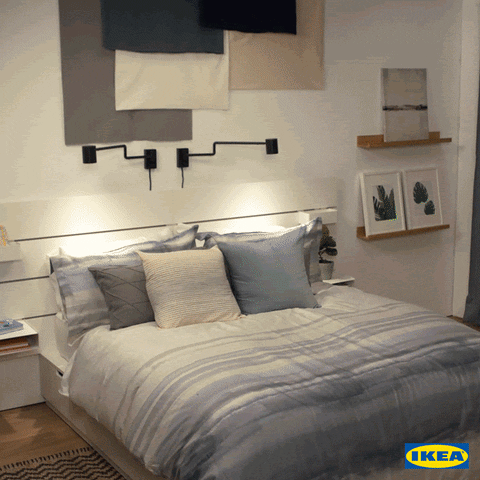 Tired At Home GIF by IKEA USA
Giphy
"I work the overnight shift and still get eight hours of uninterrupted quality sleep every day."
ITookAPooInTheICU
"Love Shack"
"I've been booed by 10,000 people at once. I know athletes and celebrities have been booed by more people, but I'm neither. I was randomly picked out of the crowd at an NBA game to attempt a 3-point shot, to win everyone a free pizza. I bricked it."
Shonuff8
"At least you had a task that only lasted like maybe 10 seconds."
"I was at a radio concert in a venue that size with 6 big acts on the bill. In between acts, they had fans do karaoke. A mother-daughter team got tasked with 'Love Shack' and sh*t the bed hard. One of the DJs told the crowd to give them a round of applause and they got hit by a massive wave of boos."
patrickwithtraffic
Gross
"I got picked up in a white van as a child by a stranger to get a lift to somewhere 5 mins away, I was in the back off the van for half an hour, then they opened the door at the place I was trying to go. To this day I'm not sure but I think he changed his mind. The guy seemed nice enough at the time but, it was just such a strange experience to think back on, I was about 12ish I think at the time too so definitely old enough to have known better."
WhatAmI111WhatAmI111
Genius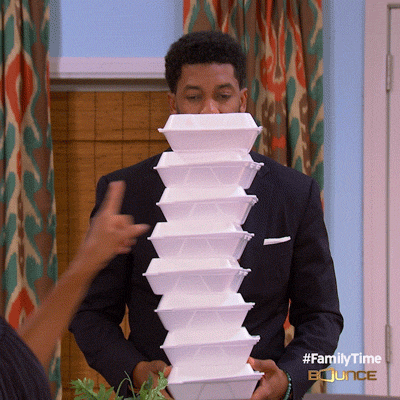 Hungry Labor Day GIF by Bounce
Giphy
"I can always pick the exact right size container to put leftovers in."
Money_Pomegranate_51
Knowing how to portion leftovers is a MIRACLE gift.
The Gift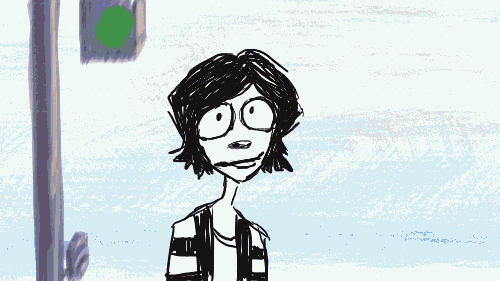 Giphy
"I can get rid of hiccups on demand. Like without fail if I have hiccups I can just think about it and they go."
DoIReallyNeedAnAcc
Trauma
"A tree fell on me in 2021 and broke all my ribs, my spine, and popped both my lungs. I dragged myself out and survived long enough slowly drowning in my own blood (and internally bleeding out) to be found and get airlifted to a trauma ward. So I got almost as much metal grafted to my bones as wolverine though I don't flex much because I got so much metal making me rather stiff and rigid."
Setantaoceillaigh
Kevin! Come back!
"I had to take an IQ test when I was being evaluated for ADHD and apparently I am in the 99th percentile in spatial reasoning. I can't do math or talk good but I can pack the hell out of a suitcase!"
yekirati
"This is actually an amazing skill to have! One of my old cooks was the same way. Quiet kid, very bright but not cut out for the restaurant industry. He loved being on prep for EXACTLY this reason. The fridge was never as organized, cleaned, labeled, dated, rotated and stocked properly unless it was he or I or one other person. I miss you Kevin! Come back!"
subtxtcan
40
"I survived 9 heart attacks, before I turned 40. Have 4 stints following 3 angiograms and 1 open heart surgery with vein transfer... that failed... been in heart failure status for a year. But honestly I am healthier than I was a year ago. A year ago couldn't walk half a mile. Now can walk 3 miles without issue. Even survived covid this year after 2 years of isolating."
BadGenesWoman
Savior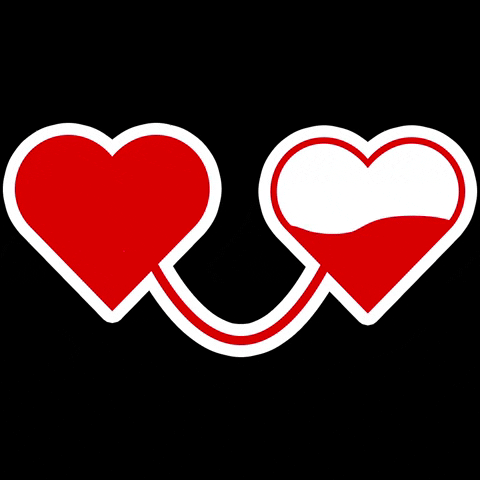 Blood Donation GIF by Santander Brasil Oficial
Giphy
"I have donated over 15 gallons of blood!"
DonkeymanPicklebutt
"As someone whose life has been saved due to a blood donation: THANK YOU! I love you and hope others will take after your example."
Friendly_Chemical
Life is always full of flex. Embrace it.
Do you have anything to share? Let us know in the comments below.
People are often impressed by those who are multilingual–mainly because they can't imagine having the ability to communicate with others in different languages themselves.
Equally respected individuals are those who can play multiple musical instruments. Sure, playing the piano alone is impressive. But if a pianist can also play the bass and drums–essentially being their own one-person band–that is also a major wow factor.
So if you had the option to have the capacity for one or the other, which would it be?
That is the query Redditor MrJoelDude posed online, asking:

"Would you rather be the best at speaking every language or be the best at playing every instrument? Why?"
Things kicked off with wisecracks.
Musical Lingo
"does either skill require upkeep of any kind?"
"will these skills diminish if I don't keep them sharp?"
– dae_giovanni

As In "Be Flat"

"No they will Bb."
– wizecrafter
"Pack it up folks the comment section has been won."
– G-Mang
The Hits Keep Coming
"He's A natural."
– snakemaster77
"I C what you did there."
– Danysco
But, seriously, folks.
Here's what music lovers had to say.
An Introvert Responds

"Ooh, that's tough. Speaking every language would be so amazing, because you could communicate with literally anyone. You could talk to anyone on the whole planet, and I bet you could also get a fantastic, well-paid job with that skill."
"But I don't like people all that much. I'd find it much more personally satisfying to be able to be able to play any instrument. How amazing it would be, to be able to express myself with any instrument that exists. You could also be a musician and that would be way better for me than being an interpreter. So I'd have to go with that."
– IroniesOfPeace

Musical Dreamer
"As a professional translator with musical aspirations, this is one of the hardest questions for me. Obviously, the languages would make me the most useful person in the office and I'd be set for life, but being able to play every instrument has been a dream of mine since I was a kid and it would allow me to make all the music I've always wanted to but didn't know anyone with the right skills and interests."
– MrLuxarina

Solo Endeavor
"Instrument. I am scared of social interaction."
– Hannah_Halfblood

What Legends Are Made Of
"Also great to learn if you're highly social and want fans the world over. I don't think people realize the significance of this premise. You'd be the very best in the world at every musical instrument. Better than Hendrix, Page, Clapton, SRV, Chuck Berry, David Gilmour, Van Halen, Prince, Mark Knopfler etc. at the guitar."
"Better than Mozart, Beethoven, Chopin, Debussy, Thelonious Monk, Kieth Jarrett, Duke, Art Tatum, and every 9 year old prodigy ever at piano. Better than Miles at the trumpet and Coltrane at the sax. Better than Gene Krupa, Stewart Copeland, John Bonham, Danny Carey, Neil Peart, Buddy Rich, etc. at the drums. Better than Les Claypool, Jaco Pastorius, Mingus, Bootsy Collins, Wooten, Cliff Burton, Geddy Lee at the bass. All at the same time."
"You could easily make it as a studio or live session musician but if that musical ability came with a bit of songwriting/compositional talent/luck than you could release some of the greatest music ever. Nobody who has a legitimate discography of some of the greatest music ever remains a nobody for long—especially in the age of the internet."
"Obviously one could make an argument that songwriting ability matters far more than raw musicianship and that person would probably point to artists like The Beatles and Kurt Cobain who were far from the greatest musicians of their respective ages—or any age—but still managed to write timeless, classic, hit music, but raw musicianship can still go a long way in allowing one to manifest one's creativity."
– thebenetar
The art of language spoke to these Redditors.

Hear Me Roar
"Speak every language. I've always wanted to speak T-Rex."
– TannedCroissant

Ancient Manuscripts
"Language. If it's every language, it means I could speak dead languages and translate some of the oldest texts in the world. That would be super cool."
– Terradactyl87

The Benefits
"I am a world traveling professional musician. I can play a handful of instruments but I can only speak one language. To have access to a foreign language while abroad in say ,India where there many. Would be a super power. To sing to people in there own tounges everywhere I go would be a treasure to myself and my audience. The absolute hardest and most dangerous part about traveling the world is not knowing the language."
– GobNarley

Would Be Outta This World
"Every language because I would dress like C-3PO and mess with people."
– Complex49

Because I love to travel, I would prefer the ability to speak multiple languages.
But either way, the ability to speak different languages or play different instruments are great options.
Since communication has the powerful potential to bring people from different backgrounds together–whether through the universal appeal of music or through common language–it could greatly benefit much of humanity.

We are all full of surprises.
We have talents we hide.
And some we are completely unaware of.
Can you open any bottle of pickles?

I can.
Useless, but once and every once in a while... life-affirming.
Redditor Middle_Ad_2619 wanted everyone to share about the things they do that make no difference in the world. They asked:
"What is a useless skill that you have?"
I can tell...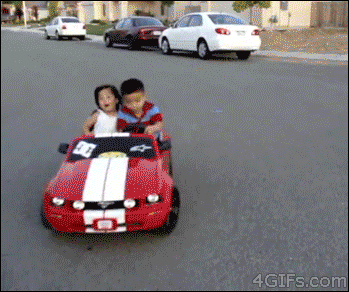 driving fast and furious GIF
Giphy
"Identifying cars' make/model by their headlights at night."
sharksnrec
"Pre 2020s Mustangs look like big spiders with all their lights. I recognize a handful of them, but not all. Tail lights at also fun."
IcePhoenix18
Waves
"I can do a wave with my eyebrows."
Kith-Kath
"Me too, and I can move them separately of each other and separately of my ears, which I can also wiggle with."
cainhurstcat
"I used to be able to do that... was about the only interesting thing about me, until I wrecked my moped and tore a muscle or nerve or something and it took 6 months for any movement, but now it's just enough to passably get emotion across."
PrinceDusk
World's Best
"Competitive Minesweeper. Was 15th in the world at one point."
SaltyPretzel97
"Back in college I had a friend who played minesweeper to relax. Just clicking at a screen. She'd been doing it for a decade. The speed at which she was playing was genuinely mind blowing. Like constant clicking at about 3-5 clicks per second. And all on purpose, winning a ton of games."
PM-ME-UNICORN-BUTTS
Characters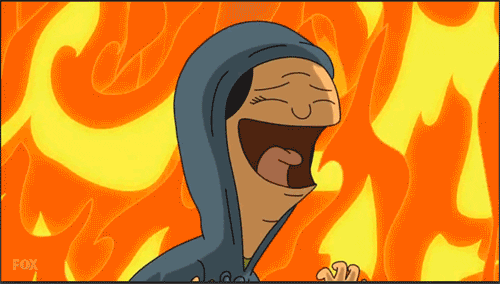 Fox Tv Fire GIF by Bob's Burgers
Giphy
"I do a really good impression of Teddy from Bob's Burgers."
boyvsfood2
"I can do Kermit, Bobby of Bobby's World, and Gollum. Possibly others, I dunno."
vercertorix
Well that is all entertaining. Profitable? Who knows...
Shake It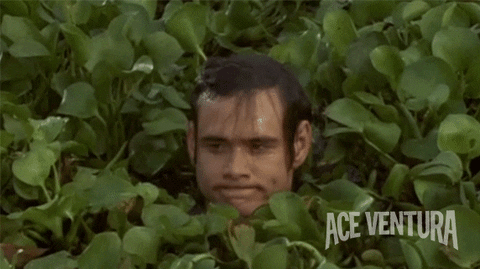 awkward jim carrey GIF
Giphy
"I can wiggle my ears."
sparklingshanaya
QUAAAAAACK!
"I can play a blade of grass."
CaptianRed
"That reminds me when I was very young. I went camping and met a dude that said he could make a duck call from just 1 acorn. So i brought him one and he squeezed it and told me to get close. He took a deep breath and screamed, 'QUAAAAAACK!' Safe to say i never talk to random strangers when im out in the wilderness."
Elixr-z
Scales
"I've worked in a deli most of my life. I can weigh things in grams eerily accurately with just my hands. Some customers get pretty kind blown."
Origin_Of_Ebot
"I have a, uh, similar skill, because I've done so many autopsies that I can almost always guess the weight of any human organ within about ten grams. Don't really get to perform for many people but I get a hell of a lot of satisfaction when the heart weighs EXACTLY what I knew it would."
totally0real0account
WTF?!?!
"I can send and receive morse code at 65+ words per minute. Completely pointless skill."
008mantis
"Pointless?!?! That is f**king amazing my friend!!"

davvaz62
"That's amazing, I've never learned morse code nor have I spent the time to get so good at it."
TheGalacticPenguin
Woof...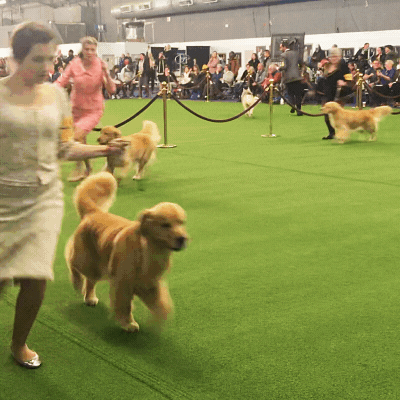 dog show GIF by Westminster Kennel Club
Giphy
"Not me but my mum can name literally any dog breed you show her."
majesticles0
Random
"I know a lot of random things about animals. Both extinct and living."
TigBitties42069
"Tapirs have four toes on each front foot and three toes on each rear foot. But every tapir I've seen makes only two-toed rear footprints because the third toe grows too far up their hamstring to touch the ground."
onmyknees4anyone
Limbs
"I can lick elbows."
shadyfortheshade
"God i remember a kid in band would lick other peoples elbows. He would do it to one person specifically and the guy would never know unless we told him."
ChubbsthePenguin
"Same. No one believes me until I show them lol."
alwayssummer90

Threshold
"Ability to sneeze with 118 decibels measured. 120 is already threshold of pain as an interesting fact."
KerbalEnginner
"I have a loud sneeze too but not sure if it's this loud! My Dad's was even louder and it runs in the family. Does your loud sneeze run in the fam too?"
Wolkenflieger
"Sure does, I adopted my late grandfather's technique and my sneeze can be heard all over the village where I live.
If you want to measure it get a sound meter app on the phone."
KerbalEnginner
Where?
"I can always find the most in-the-way place near anyone who is busy."
themattboard
"I've always had this curse. When I was like 10 we rented a dune buggy. It was one with a pull start motor and it would occasionally die. About 30 minutes in it died so my dad and I got out to start it."
"Not paying attention I stood behind my dads right side as he yanked hard to start it. His elbow smacked me square in the head (I was luckily wearing a helmet) and sent me flying. I got up and moved to the other side of my dad not knowing he had switched arms. Again, he yanked as hard as he could and his elbow launched me back again. I just stayed on the ground until it was started after that."
WantedDadorAlive
Yuck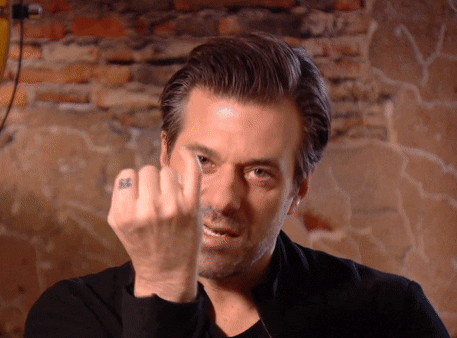 Giphy
"I can bend my pinky down to my palm without all my other fingers coming with it."
dynnk
Whipped
"I'm extraordinarily good at towel whipping. Made someone bleed once."
Thomasgraham76
"This is something that everyone in my family has advanced skill in. We love getting in playful towel wars. I have never found a girlfriend who wanted to do this with me despite always wishing I would. My mom and uncle will go at it until they are both bleeding and look like they were in a paintball fight."
PaticusGnome
Vibrations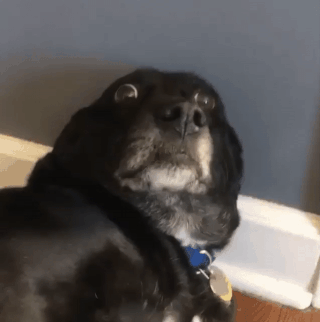 Scared Dog GIF
Giphy
"I can vibrate my eyes back and forth."
probono_deeeeeeeeeee
"Me too. It looks like the cheap earthquake effect from TV shows from my point of view, when I do it."
Meranio
Twirl Special
"Twirling, flipping, and spinning writing utensils. Like, really intricate s**t, effortlessly. A skill built up with hours and hours of fidgeting. Seems to impress a lot of people, apparently. Gets plenty of compliments."
DocFishFight
"Pretty much anytime I've held a pencil or pen, I've tried to twirl it like Boris in Goldeneye, ever since the movie came out. I still can't do it, so respect to you."
MikeMcAwesome91
Well these skills may not be a career, but what great party conversation starters.
Childhood can seem like a magical time.
Anything is possible.
But that magic doesn't always make it to adulthood.
Redditor tobybarron16 asked:
"What strange abilities did you have as a child that you have since lost?"
Teleportation
"I could teleport. I fell asleep in the car and woke up in my bed."
- mightaswellgiveup87
Flexibility
"I could bend over withoutgroaning."
- jugularhealer16
"I could put my feet behind my head and walk on my hands. I'll be 40 this year and I pulled a muscle in my neck getting dressed for work this morning."
- ATXKLIPHURD
*yawn*
"I didn't wake up tired."
- N013
Happiness
"I had the ability to be happy."
- TabbsTheBat
Dreams
"Lucid dreaming. I used to have lucid dreams almost every night. As an adult, I have them very rarely, almost never."
-SenorKaboom
Looks
"Attractiveness. I used to be a model as a kid. I did not age well."
- BlahGame
Energy
"I could stay up til 3-4am and be fresh as a daisy in the morning."
"Now, I come home from work or training, wash, eat and I'm passed out by 9ish lmao."
- iJustRoll
Brrrrr...
"I used to be 100% impervious to cold when I was a kid. I could run out in the snow in my underwear for hours and be just fine."
"Now here I am, where a slightly chilly breeze could freeze me to death."
- DeltaSolana
Entertaining
"Iusedto be able toentertain myself by doing nothing. For hours and days. Now sometimes I am quite restless doing nothing, not sure where that happened."
- SafeDress9950
What abilities did you lose with age?
Want to "know" more?

Sign up for the Knowable newsletter here.
Never miss another big, odd, funny or heartbreaking moment again.