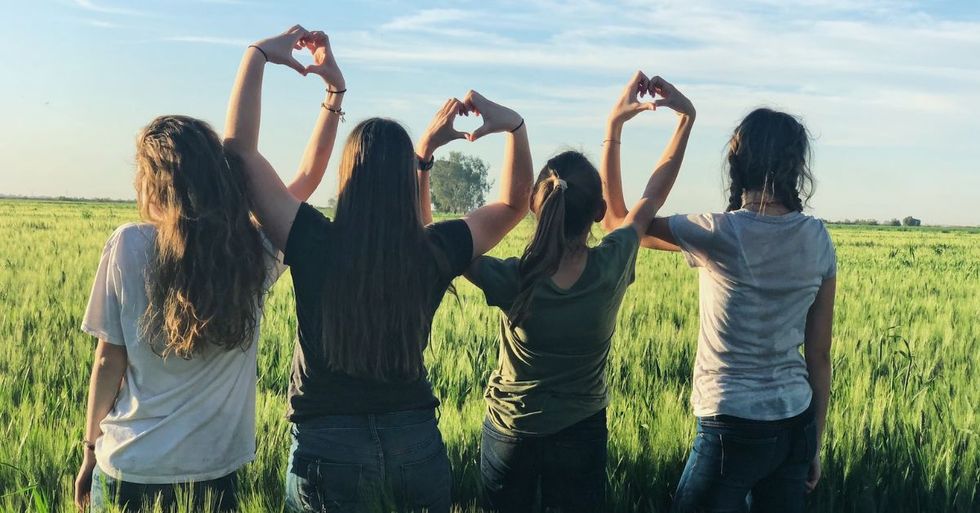 You never know what someone else is going through. So chose to lead with kindness. That expression had been very front and center these last few years. If you don't know for sure, assume nothing about another person. Case in point… Redditor TheaterOfGhosts wanted to discuss her story for some feedback. So naturally she came […]
More
Hitchhiking. It has to be one of the most dangerous things a person can do.
There are too many movies where a hitchhiker falls victim to some psycho, and they're shocked it's happening.
Like... Hello?!?! You got into some stranger's car. How could you not get killed?
Also, all throughout childhood years we tell kids to NEVER get into a stranger's car.
But once we're 18 that rule seems to no longer apply.
I feel like it should be MORE prescient in adulthood.
But I'm sure all the survivors have quite the tale to share.
Redditor WestTexasOilman wanted all of the road travelers to share some memories about past rides. They asked:
"Current or Former Hitchhikers of Reddit; What person that stopped or gave you a ride was the most memorable? Why?"
I just don't have the trust in humans that some of y'all do. How do you get into a stranger's car? Oh no...
Among the Horses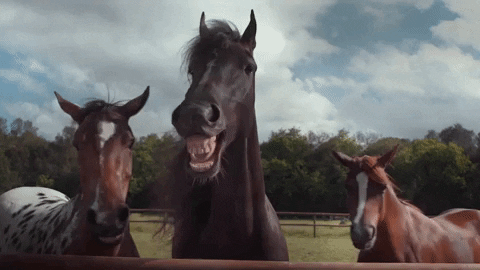 Laughter Wtf GIF by ADWEEK
Giphy
"So a few years ago I was working in a small resort in the French Alps for the ski season."
"About 15-20 of us all worked in a hotel in one valley, the only bar that stayed open past 11 was in a different valley, it was a pretty flat and straight road to it but a good 15 minute drive or hour walk. We would regularly split up into smaller groups to try and hitchhike cause ain't no one stopping for 15 people with their thumbs out."
"Well one time we couldn't be bothered to split up and we just decided to do the walk and not worry. We decided to chance it anyways and stuck our thumbs at to every car that went by, got a lot of honks, shouts etc, all fun and games until one guy stops with a horse trailer."
"He asks where we're going and we say where and he says hop in. Que 4 of us in his truck, 4 in the bed of the truck and the rest in the horse trailer next to this guys horse."
HAZZ3R1
I'm Innocent
"Got picked up in Queensland Australia and after a few quite pleasant hours the driver started freaking out as we came to a police checkpoint. Turns out my new friend had broken out of jail and had stolen the car. I got stuck at Bowen cop shop until I could prove my innocence."
--bedevil--
"not far!"
"I accidentally picked up a hitchhiker once. I was at a red light at the transition between a village and town road (no more sidewalk, road gets busier and a bit more dangerous to walk). A man walked up to my window from the sidewalk and waved like he was going to tell me something (I assume tell me I had a flat tire or something about my car)."
"I rolled down my window and he mumbled something with a smile, and when I motioned that I couldn't understand him, he just nodded happily, grabbed my door handle and got in my car. Once he was in, it was clear that he spoke little to no English (he was Asian, about 25-30 years old, and very polite)."
"He motioned that he appreciated the ride and I asked how far. He understood and said 'not far!' I told him I was only going home which was a mile down the road and that's as far as I could take him. He nodded politely but I'm not sure he understood."
"I drove the mile down the road, and right in front of my neighborhood was a Blockbuster. He motioned to the Blockbuster and said, 'Here, here!' I asked if he was sure and he nodded, thanked me profusely with gestures and bowing with his hands together. I waved and drove off. To this day I've never seen him again and it remains a strange encounter for sure."
User deleted
zest for adventure...
"I have only ever hitchhiked twice in my life, and both times, a ruinous hike was involved lol. In this story, I was left behind by the shuttle because it took me longer to complete the mountain traverse. I was in the middle of nowhere, it was getting dark quickly, and my phone wasn't working."
"An old couple in their 60s, whom I had been chatting with on and off on the trail, noticed my agitation and asked if I was okay. I told them the bus had left me behind and I had no way of getting back to my lodge, which was 30 kilometres away. They offered me a ride even though it was out of their way."
"We got to talking during the drive. I told them that the hike was a first for me as I wanted to do something memorable for my birthday; they joked that maybe I should stick to dinner and movies next time. As for my good Samaritans, they had been travelling the world to celebrate their recent retirement."
"Prior to doing the trek, they had just completed a cross-country motorcycle trip with their son. I was awestruck by their kindness and generosity, their obvious zest for adventure, and the fact that they were still so, so smitten with each other after all these years."
gagagamgee
"you like hasish?"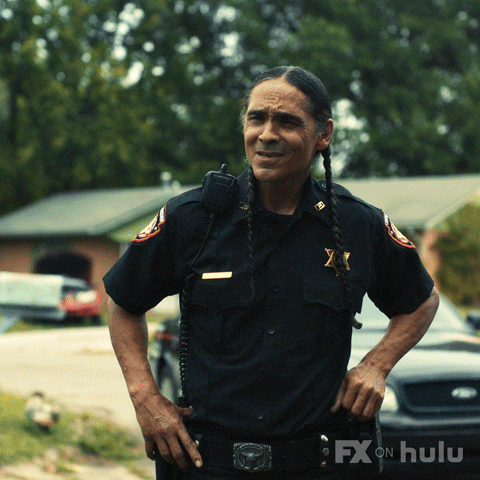 Fx Networks Indian GIF by Reservation Dogs
Giphy
"Hitchhiking in Israel with my partner in the 90s. We were picked up by these Palestinian brothers."
"After a bit of chit chat the one in the passenger seat says 'you like hasish?' Pulls out a big joint which we all smoked. He then says 'my brother, he's a cop,' then pulls out his glock and starts waving it around. 'It's all good' he says. We had a good chat, many laughs and after half an hour they dropped us off. We realized we were only about 100 metres further down the road from where we were picked up."
theotherbruce
How have so many of you survived this long? Luck.
In Scotland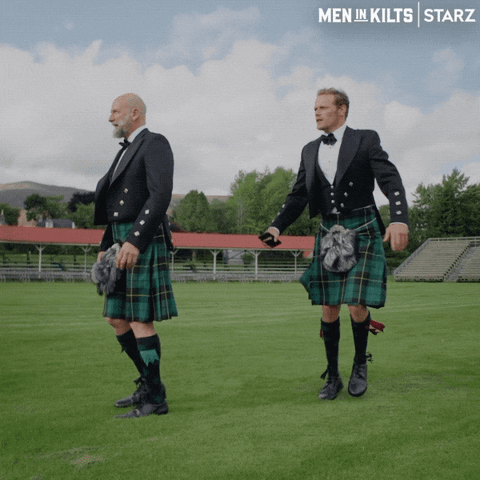 Sam Heughan Dancing GIF by Men in Kilts: A Roadtrip with Sam and Graham
Giphy
"About six years ago I was hitchhiking in Scotland, heading north to do some wild camping."
"My second ride, I got picked up by a Scottish guy, I could barely understand what he was saying because of the accent. He was heading into Glencoe to climb a hill and camp at the top, so I joined him. Long story short I now live in Scotland, we've been married for 4 years, and I now understand 99% of what he says."
Affectionate-Rub-936
Maine
"My most memorable ride was also my shortest. A guy pulled over in the middle of nowhere Maine. He said our path's would diverge just over the bridge but he'd give us a ride anyway. So we got in for the 100 foot ride. After we got out, he leaned over to the open passenger side window and said in a gravelly voice, 'Life does not give a rat's @ss who lives it.' And he drove off."
valleymountain
The Racoon
"I once picked up a guy wearing a black leather trench coat in 100 degree weather. He was young and friendly, made good conversation, but he absolutely reeked. Finally I couldn't really stand it and was like, 'Man, I'm sorry, but I gotta tell you that you f**king stink.' And he goes, 'Oh haha yeah, it's probably my racoon,' then he opens his jacket and he has a freaking racoon pelt tacked to a piece of cardboard."
maselsy
The Blizzard
"Memorable more for the reason I was hitchhiking. I had driven a few hours away from where I live and payed my last past penny to get training for my desired career. I barely had enough money to attend, and couldn't afford a hotel, so I packed a sleeping bag, and everything I needed to sleep in the back of my van at the training center."
"It was mid spring and was supposed to be pretty warm in the day, and a tad nippy at night, but we ended up having a freak blizzard. The Van was absolutely freezing so I decided to turn it on to keep warm and hope I didn't use too much gas. As it turned out my battery had died in the cold and I had a 2-hour walk, in a blizzard, to get in to town to try and get help."
"By some miracle I spotted a truck about an hour in. The driver had arrived too early to drop off his load, and decided to park on this empty dirt road to rest for the night. He ended up giving me some food, and jumping my car. I managed to stay warm the rest of the night, and get home after the last of the training."
"Definitely one of the scariest moments of my life, because I don't think I would have made it town with all my toes if I'd had to walk another hour."
Vypernorad
This is nice...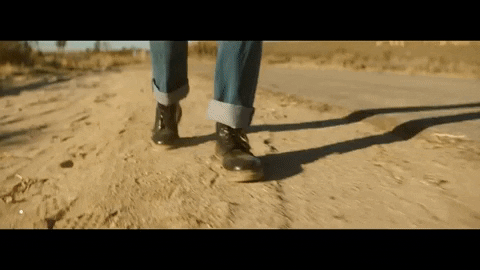 Music Video Desert GIF by Red Bull Records
Giphy
"Not a naughty story, sorry... but I got a lift once while hitching during my army days. Hopped into the car, slightly distracted. Noticed wood panelling, leather seats, etc. That bonnet going on for 2km in front of the car. Turned out to be a vintage Rolls-Royce."
Namibbat2
This is why I fly. Y'all are crazy.
Keep reading...
Show less
Danger lurks around every corner.
That is just a simple fact.
It's obvious that dark alleys in the dead of night are not a great idea.

But where else should we be on alert?

Let's discuss...
Redditor beginnerlife22 wanted everyone to be on the lookout for danger, so we survive another day. They asked:
"Which dangerous places should everyone avoid?"
I find danger anywhere and everywhere so my list of places is long. Help me lengthen it...
The Streams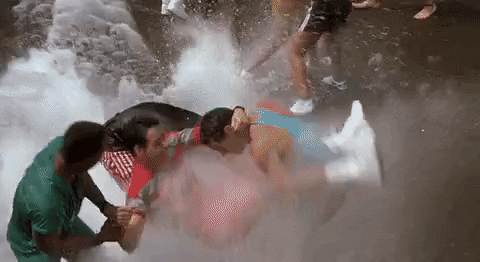 do the right thing water GIF
Giphy
"Fast moving water."
Important_Outcome_67
"Working at a hydropower station and cant believe how ignorant some people are, fishing while standing on rocks right below. If they fall they are 100% gonna be flushed down the stream."
JedXander
Pulled from Death...
"Monastery Beach in Monterey, CA. Going into the water can kill you and the waves have pulled people from the shore to their death."
_zydrate_
"My old roommate wanted to go scuba diving AT NIGHT in Monastery, f**king crazy. I went along just to get out of the house, I'm not even scuba certified. But then he said to me, and I'll never forget this, he said: 'if I'm not back in an hour, call rescue and keep the car,' Most anxious hour of my life waiting for him to come back safe, he made it though."
pf27_lda
Wildlife
"When the park service tells you not to go somewhere, listen to them, especially regarding hot springs in Yellowstone."
Fantastic_Rock_3836
"Also in regards to wildlife. I saw an article of a person who got gored by a bison recently at a national park because they got too close."
coolishmom
"And don't bring your dang pets to Yellowstone. Too many dogs jumping in the boiling hot water."
FallPsychological635
Spots
"The blind spots next to and behind big trucks."
HawaiianShirtsOR
"True, i prefer to start my overtake some distance behind the truck so they have a chance to spot me in the mirror. I also avoid to linger next to the truck and generally try to keep my distance. A 50 ton semi will make my little civic very flat if it crashes into me."
Mjarf88
Be professional...
"Kayaking or any water rafting type support with amatuers. Many people die due to carelessness or not knowing safety precautions."
MaximumRabbit5276
Well thankfully I've avoided most of this list most of my life.
No Way Out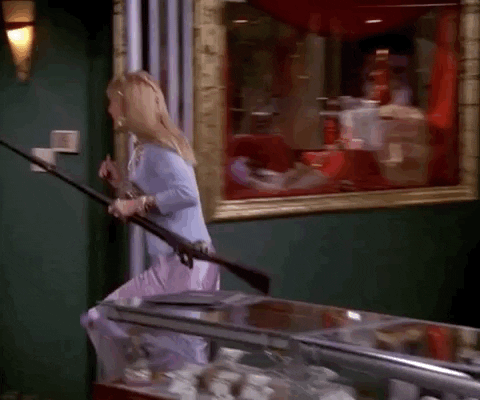 season 6 friends GIF
Giphy
"Sulfur vents. You get nose-blind to the smell almost immediately. If the concentration gets high enough, you will asphyxiate. If you fall in, you may die from the steam burns before you asphyxiate, though. Either way, you ain't coming out."
Sttocs
Below
"Caves. I know spelunking is a "cool hobby" for some people, just like scuba diving and rock climbing. But things can go so wrong so fast when you're in a subterranean cave, and it can be really difficult for anyone to come rescue you."
"You can die by falling, by getting stuck, by a cave-in, by getting lost, by getting caught in a flash flood and drowning... just so many awful ways to die in a cave. (See: John Jones dying in Nutty Putty cave)."
Clara_Coulson
On the Field
"Old battlefields. You should never cross an an old battlefield even if it's from decades ago, and seems 'safe.' There could be landmines hidden and you could end up with a limb blown off, or dead. It can be very difficult for someone to rescue you because there are landmines and it's difficult to know where to step, and most battlefields are abandoned or far away from civilization."
"You can die by being exploded of course, wound infection or bleeding out (if limb was blown off), starvation and thirst. Either way, just don't do it."
NimbleVaseline
They are drowning machines....
"Low head dams on rivers. They are drowning machines. You fall off the dam, or swim too close the the downstream side where the water spills over- there is a circular current. It draws a person into the water fall; waterfall pushes the down to near bottom and shoots you down stream, but not enough to get out of the cycle. If you lived through it and surface, you are pulled back to the waterfall again."
Popcorn53
Velocity Issues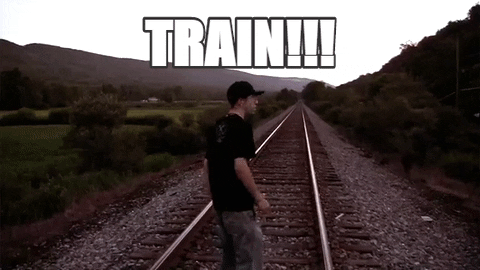 celebrity GIF by Brimstone (The Grindhouse Radio, Hound Comics)
Giphy
"Please stay away from rails, people always underestimate how fast trains are."
RedandAlive
Has everyone listened? Be smart, not stupid.
Want to "know" more?
Sign up for the Knowable newsletter here.
Never miss another big, odd, funny or heartbreaking moment again.
Keep reading...
Show less
If zombies arrived right now, none of us would be shocked.
The way the world has been working, I think most of us would be like... "Sounds about right..."
So maybe we should prepare.
I feel like there is a lot of detail shows like "The Walking Dead" ignore.
When we're not squabbling with the undead... what do we need for the day to day.
Redditor HouseGrass wanted us to get prepared... just in case. They asked people to divulge...
"If a zombie apocalypse were to happen, what is an issue people don't think about?"
So far my biggest concerns are banks and the liquor store. Tell me more...
Enemies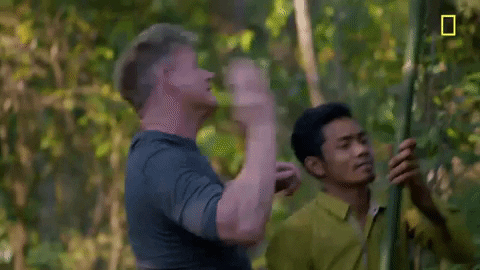 Gordon Ramsay Bug GIF by National Geographic Channel
Giphy
"There are so many flies. Flies."
Acceptable_Floor166
"Flies eat dead flesh - they'll be zombie enemy #1."
JustAnotherFool896
Yuck
"The smell. You ever see them movies where the cops find a corpse and they puke because of the smell... of one dead body? What's the smell going to be like when:"
"A huge percent of the population is decomposing and walking around everywhere. Or if you kill them, lying there not getting buried... just lying there getting more stinky."
"No refrigerators so all existing food in everywhere is going to rot."

"Toilets will eventually stop working so you have that to deal with."
"That and diseases other than being bit by a zombie and lack of medicine to treat them."
_ImNoJedi_
Get Soap
"Hygiene. A lot of people take the fact we have easily accessible soap and don't realize just how easy it is to die from a small infected cut without it."
Wolf-Track
"I've thought about this in every zombie film/show I've seen where two characters have sex. They're sweaty, dirty, sometimes covered in blood and zombie guts. That has absolutely got to give you a serious infection, and you won't even be able to find antibiotics to treat it. Yuck."
lovelyxcastle
Power
"Batteries. I'm one of the few left who is watching fear the walking dead. Just saw someone use a flashlight YEARS after sh*t started. 2 weekends ago when our power went out, our flashlight from last year had dead batteries."
funnylooking09
"Most batteries sold these days advertise a shelf life of 10 years. But a battery sitting in a flashlight is likely to drain faster than one sitting in a box."
industrialScreen
Easy Death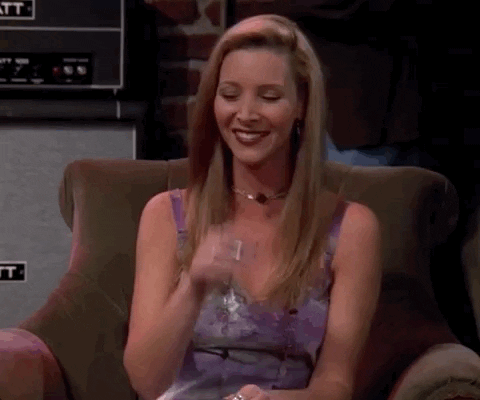 Sick Season 4 GIF by Friends
Giphy
"Simple illnesses such as strep throat."
Zkenny13
"Diarrhea will be a potential death sentence again."
Crabtoe
The basics are always the things forgotten in the movies and shows.
The Collapse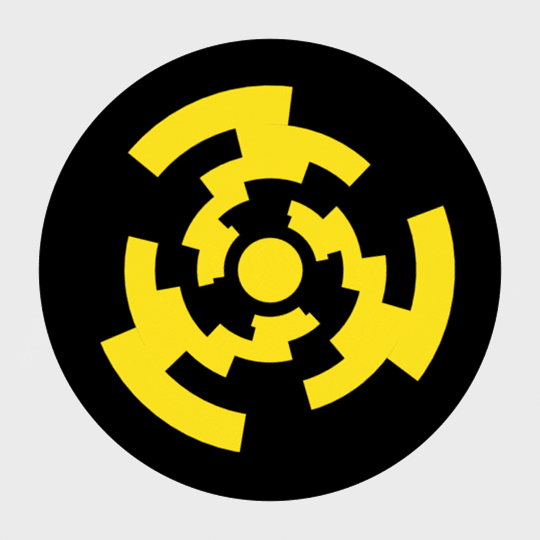 Loop Geometry GIF by xponentialdesign
Giphy
"Uncontrolled release of toxic and hazardous materials as a result of industrial facilities collapsing due to a lack of continued maintenance."
"Dams collapsing and flooding out everything downstream. Power plants overheating or pressurizing and detonating. Toxic chemicals seeping into the water table or aerosolizing in fires. We made a world that we can only survive in if we keep it going."
Stentata
Can you write me something...
"Your prescriptions. I personally don't take any meds daily but i know people who do and would eventually die without them. Even if you broke into a pharmacy or something the meds would only last you so long. If you're lucky the zombies will decompose until they die but it's never safe to assume that will happen."
CitizenOfInnistrad
Bad Ideas
"Sex in the zombie apocalypse is just overall a terrible idea. Becoming pregnant means you need more food and are much less agile, both major detriments. Even if the baby does get born, that new human is now going to be slowing you down, a hassle to take care of, quite loud and zombie-attracting, and cannot work or contribute to the group, but is still another mouth to feed and water."
MaeBeaInTheWoods
How to Fuel...
"Gas expires."
Link22_22
"'The Last Man on Earth' explores this after two years I think. He pours petrol from a can and it comes out kinda lumpy. One of the other characters points out that he warned everyone that this would happen and they should've been setting up solar panels which is what they do next. Obviously it's not 100% accurate and it's a comedy series but it reminded me how fossil fuels would become useless after a while."
reecedutoit
$$$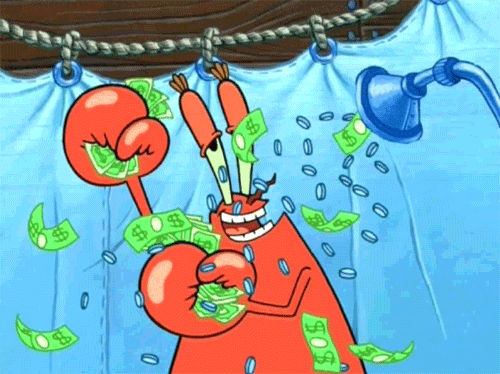 Make It Rain Money GIF by SpongeBob SquarePants
Giphy
"It's not gonna be good for the economy."
Flintz08
Well that is a solid list compiled. I'm ready. Just need liquor.
Want to "know" more?
Sign up for the Knowable newsletter here.
Never miss another big, odd, funny or heartbreaking moment again.
Keep reading...
Show less
***CAUTION - SENSITIVE MATERIAL AHEAD***

It's another ordinary day in America.
So of course that means we've already had a mass shooting or two before brunch.
And aside from the mass shootings, the number of single gunshot wounds or deaths is too high to count.
So let's discuss the aftermath.

Let's hear from the people who have faced the barrel of a loaded gun, or were just a casualty going about their day.
What happens after the bullet lands?
Redditor notaninterestingacc wanted to hear from the people who have lived the nightmare.
They asked:
"Gunshot survivors of Reddit - What does it feel like to get shot?"
Guns are not a joke. Please educate yourself before you purchase.
Then the pin hit...
"I took a 7.62 to the stomach in Afghanistan. Felt like somebody had smacked with like, I dunno, a flyswatter or something. A short sharp smack. Didn't feel much until I tried to come out of cover and I just... couldn't. Couldn't make my body listen to me. Then the pain hit. I'd put it at like, I dunno, an 11/10. Bullet blew off half my liver."
eyeCinfinitee
Thank you EMS...
"Chest, .357 magnum, through sternum, lung, ricochet off of rib, through scapula. Still have half under my shouldblade. Felt like I was stabbed in the chest with a hot fire poker mounted to the bottom of someone's foot when they drop kicked me. Was not expected to survive (severe blood loss), of course. Very good EMS team kept the liquids where they were supposed to and great doctors and nurses kept me going."
mndyerf**kinbusiness
Knocked Back
"I didn't really feel either of mine until about 10 minutes later. Took a grazing shot off my left arm and one in the right hip that went out my back thankfully missing my kidney. The arm felt like a bee sting the hip knocked me back a step the adrenalin at the time masked the pain."
richwith9
The Masked Men
"I was shot during a home robbery. I'm probably one of The luckiest people alive. The bullet no joke scratched my cheek and then went through the top of my ear and also a bullet grazed my wrist and opened it up. I didn't feel anything but just liquid running down my face and my wrist was burning."
"The two masked men fled, and investigators initially did not have any information about which direction they went or whether they escaped from the scene by car. Both Burke and Fries had been shot and were transported to Hermann Memorial Hospital in Katy. Burke was pronounced dead upon arrival at the emergency room, less than four miles away."
Brandonfries28
Like a Rock
"I got shot in the ankle when I was 10. Honestly I thought a rock hit me. Just a slight stinging feeling. Didn't really hurt, I even kept running with my bike. Later at the hospital was a different story. The doctor tried to remove the bullet without putting me under."
"He said the pain medicine would make me forget everything. He gave up after a few minutes of hell. And, whatever he gave me didn't work as described, but it did oddly make everyone look purple from what I remember. So maybe it half worked? lol."
adamchilders
People really? How in the world do y'all get firearms?
Fleshed Off...
"Right thigh, 9mm, grazing shot across the front of the leg about 4 inches above the knee. It plowed a channel of skin and some flesh off the front. It felt searing hot like someone had laid a hot piece of metal on my leg for a second. Then, the pain went away for a while until the adrenaline wore off. It honestly hurt worse 6 hours later than it did when it happened."
morgen_benner
A slight pinch...
"I was randomly shot while walking down the street with my girlfriend in 2013. I didn't fall to the ground or anything like that. Walked into a store and told them to call the cops. It didn't hurt too bad at first. A slight pinch. The heat builds up and the pain comes in. Some throbbing as the blood pumps out. I was extremely lucky as the bullet lodged between my lower right ribs in the back just above my kidney."
"The aftermath was a really achey back. What I remember most was how everyone around me except for my girlfriend just walked around us like nothing happened. I was suffering and potentially dying and everyone just ignored it. 'Not my problem' I suppose. I lost a lot of faith in people that day."
SoggyPastaPants
Not the Head
"I accidentally discharged my 9 and I was hit in the head. While it was going on I honestly did not feel any pain but everything slowed way down. Healing and recooperating was the hardest. My mouth and jaw was wired shut for several months. Had to have complete facial reconstruction surgery."
"Had to take a piece of bone from my skull and graph it to my nose just so I could have a nose. I also had to have a feeding tube for almost a whole year. I've recovered fully and I'm very lucky. I remember mostly everything. Something's from the incident I don't remember, but for the most part, I have my memories in tact."
No-Kick1632
It Burns...
"My gf was shot, not me, but she said it felt hot and like impact but not particularly painful until much later. She was in shock and went to the hospital, after hours she said it started to hurt."
DntShadowBanMeDaddy
"This was my response too. It feels incredibly hot. It's like getting hit with a bee that's on fire. It burns like hell. But then, and only later, does is f**king hurt. The part two is that you might think you understand pressure, but get shot. It doesn't just hurt, it mashes into you."
trebuchetfight
Ricochet
"A good friend of mine got hit with a ricochet from a 9mm that hit his calf, there was drive by about a block down. He was outside of the bar smoking a cig when it happened, ran inside and felt his leg burning but decided to keep drinking. He had about 3 more drinks before someone mentioned he was bleeding… went to the ER absolutely hammered and was fine after surgery."
PM_Me_UrRightNipple
Bad Mr. Ed
"Shot twice. Second one resulted in separation from the army. The first was in my armor piece, no penetration but it felt like I was kicked by a horse. The second one was into my pelvis and it's the worst pain I ever felt, and I still engaged in combat for the next 45 minutes before I could safely be moved back. 10/10 shi**y."
CaptainObvious0927
Ironed
"I was shot when I was nine. I didn't feel anything at first because my mind was in fight or flight mode and my only focus was dialing 911 and saving my mother. I only started feeling the immense stinging/burning sensation when I was loaded into the ambulance. I want to say it's as if you had a hot iron shoved through you."
skullexis
Lost in my Mind
"Wish I knew, I have no memory of the event. I had gotten off the rail and was waiting at a bus stop with my gf when I was struck by a stray bullet. It entered around my right shoulder and splintered across to my lower left shoulder. Ended up giving me a spinal cord injury, leaving me paralyzed from the chest down unfortunately. I just don't like the fact that my gf has to live with that memory by herself."
MyReferenceWasTaken
Leaking Warmth
"It hurt, like, a lot. Was shot from behind, I was running away. Small caliber was best guess, maybe .22 Since it went in and out of my right arm. Entry just left and down my arm from my elbow, exit on forearm opposite side. X-rays showed hairline fracture on the ulna. Since the bone held and wasn't shattered by the bullet, they assumed small caliber. Felt like getting hit in the elbow with a hammer."
"Then warmth.. which I later found was the blood leaking. No major arteries and lucky ricochet away from my center mass. Bloody clothes and ambulance ride. Pain killers and 8 hour observation to make sure no swelling which could lead to amputation. Trauma room for 8 hours, then sent home with pain killer prescription. Would not recommend."
fuzziexxslipperz
Lethally Lucky
"Not me but my neighbor. He was shot in the abdomen with a .22 during an altercation. He said that he couldn't believe how much it burned. The trauma surgeon also told him he was lucky as .22's can be surprisingly lethal."
NarcanPusher
Shrapnel
"Took an 7.62 round to the plate carrier, bruised for weeks, it felt like getting kicked by a mule in the chest. Took a piece of shrapnel to my ankle, felt cold then white hot pain for like thirty days, now it's just a dull ache twenty years later."
Murray_PhD
"'It's fine, it will only hurt for the next twenty years or so.'"
Material
Stones
"I got shot through the back one time at a party just standing there it went through my back and out through right below my solar plexus. Amazingly enough it didn't really hit anything the doctors even came in and were amazed by the x-rays. When I first noticed it it was because it was a spark in front of my face where the bullet that went through me hit the wall."
"Then I remember feeling like I was being squeezed and then I remember taking a huge breath and hearing a weird noise that was air rushing into the wound. Disbelief staggered me for probably 90 seconds maybe a little more. I'm with the other guy on a scale 1 to 10 I gave it a six and if you want to know what's worse kidney stones."
"F*** kidney stones you want to torture somebody give them f****** kidney stones."
WolfThick
After the adrenaline runs out...
"Got shot in military, you don't feel pain at first since adrenaline keeps pain at bay for a decent time; you just feel like something hot hit you and you have a fever there. After the adrenaline runs out it will make you cry no matter how emotionless you are. I was hit in the shoulder and the bullet stopped at my bone. Until they took it out every single second it was as if there was something stabbing me from inside."
Erenogucu
Jump-Start
"I've been shot whilst wearing body armour during my army days, sucks about as much as getting hit by a baseball full pelt into your ribs. One of my buddies had to get a jump-start after getting a 7.62 hit on his plate carrier right over his heart. One of the few benefits of ops in urban areas, there are generally decent medical facilities relatively nearby. Was 50/50 on whether the round fractured his sternum, or our CPR."
Salty_Paroxysm
Please stay sober when handling a weapon. Please be careful in general.
Want to "know" more?
Sign up for the Knowable newsletter here.
Never miss another big, odd, funny or heartbreaking moment again.
Keep reading...
Show less