"Reddit user nlwfty asked: 'What's the most out-of-touch thing you've heard someone say?'"
I have been left utterly bewildered by what some people believe is acceptable thought, conversation, and behavior.

Like... "Do YOU hear you?"
It shows when a person lacks life experience and/or brain cells.
Words expose everything.
And sometimes shock is all that is left to grapple with.
Redditor nlwfty wanted to hear about all the things people have overheard that left them utterly stunned, so they asked:
"What's the most out-of-touch thing you've heard someone say?"
I once a friend's friend moan about how she and her husband were nearly destitute.
Almost penniless.
All while she was straightening up the house for the new au pair they had just gotten from Columbia.
The Who?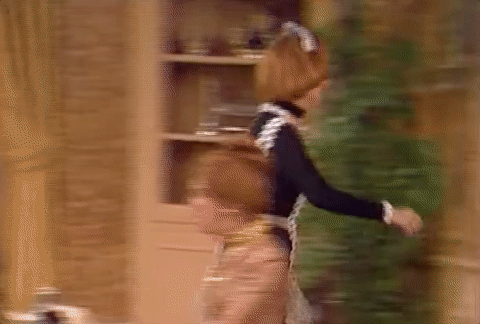 Over It Maid GIF
Giphy
"My boss once told me to have 'the maid' drop my car at the shop. WTF!!"
amboomernotkaren
Be Happy
"'You won't be happier at work if we pay you more, but we need to figure out why workplace happiness is so low.' This coming from a guy that made 10x what I did and was born into old money."
Dirac_comb
"I had a job that was paying below market rates and 'expected' daily overtime (unpaid, natch) and was trying to figure out how to improve morale. They were considering bringing in consoles and having video game nights after work... as if we weren't stuck there too long already."
"I did have the fun of leaving, then being asked to come back as a contractor to help out, and taking advantage of being on a short-term contract and giving no f**ks to suggest that maybe they should consider at least TRACKING the overtime people were working, even if they weren't going to pay for it since there was probably a whole extra job's worth of hours in there and maybe hiring another person might improve morale and reduce the risk of the kind of errors tired people make."
"Didn't stay long as a temp. Apparently telling the truth and discussing facts with your co-workers isn't good for morale >_< They told everyone I was leaving because I got a better offer (!), but I told everyone exactly what was really happening when they asked XD."
princess_ferocious
It hasn't?
"My dad (who is now the Director of Accounting for the school district I teach for) was talking about how my starting pay was way more than his starting pay."
"I said, 'Well, yeah... The cost of living has increased a ton since then.' This motherf**ker straight up said, 'No it hasn't.'"
"He started working there in 1992. This conversation happened in like 2017 (about a year after I started working there). Again, he is the director of accounting."
pjsans
Move On
"'You seem sad.'"
"My mother to my sister, at her husband's funeral."
blarg-zilla
"My sister's son was murdered. Two weeks later my mom asked her if she was over it yet."
NeverCallMeFifi
"One of my sons was murdered 12 years ago. Many people started telling me that I needed to 'move on' after 4-6 weeks. My brother refuses to say my son's name, so I no longer speak to him. Sending my deepest condolences to your family from a mom who understands losing a child to homicide."
PDXer328
Good Idea!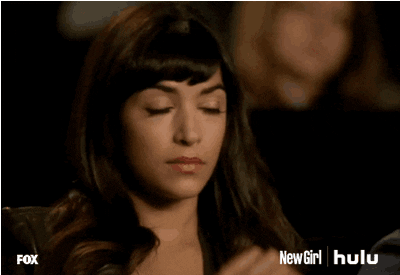 New Girl Facepalm GIF by HULU
Giphy
"'I don't know why people get big mortgages. Just save up for a few months and pay cash for a starter home!'"
Hopeful-Moose87
People with money always seem to have a plan, unless the plan is sharing.
FInd the Treasure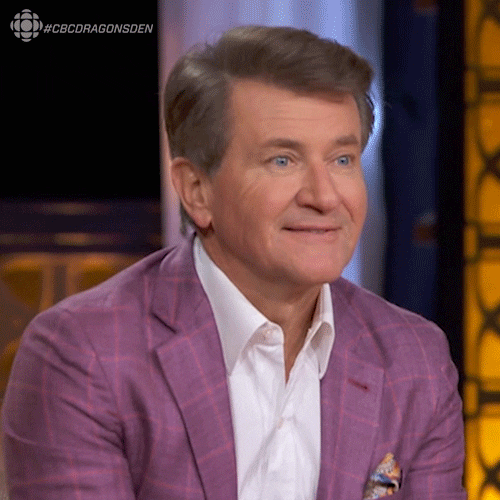 Dragons Den Television GIF by CBC
Giphy
"When people were complaining about not being able to afford housing/food/living in general, one of the Dutch ministers (I think he was a minister or at least the leader of a party) said something along the line of 'well, find a rich boyfriend then'. ah, yes, that will solve the crisis!"
pastelchannl
Dumbfounded
"I went to an Ivy League college with lots of children of extraordinarily wealthy families. When discussing inequality and its effects on housing, my professor briefly mentioned how mortgages are out of reach for a growing number of Americans. The girl next to me stopped the class, and with a confused face asked the professor why people don't just buy their homes in cash outright because 'surely the interest means it will cost them more over time.' The professor was dumbfounded. I found out later that she is the heiress to a major luxury brand that you have all heard of."
wildblue2
The Increase
"My former landlord and his wife dropped by to tell me and my financially struggling 20-something roommates that they were raising the rent, by nearly 25%. They said, 'We noticed on Craigslist that neighbors had higher rent so we're doing the same.' The wife then earnestly reminded us that we've been great tenants but maybe we just needed to find some higher-paying jobs. 🙃."
agingcatmom
Not Me
"I was waxing a woman's eyebrows once and she was complaining that sometimes after she gets a massage the pillow leaves a circular indent on her face and she can't go out to lunch after. She then asked me if that ever happened to me? I was like ma'am I wax people for eleven bucks an hour; I'm not going out to lunch lol, let alone getting massages."
lomi08
Investments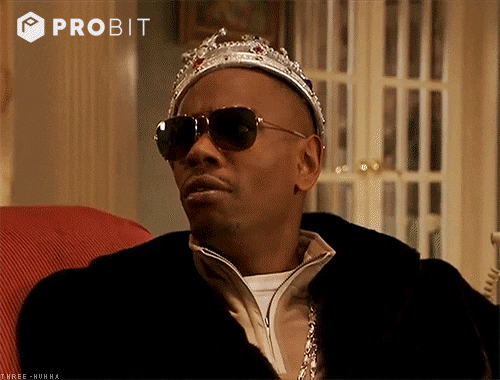 Money Invest GIF by ProBit Global
Giphy
"Something like: Give a rich person $500 and they will invest it into $1000. Give it to a poor person and they will spend it in a week."
"Yeah exactly give it to someone who's needs are met and they can save… give it to someone who needs to eat/pay rent etc they will spend it to survive!"
ExaminationLucky6082
You need money to make money.
One of life's biggest lessons apparently.
So someone give me some money.
"Reddit user Typical_XJW asked: 'People who have cheated before, why did you do it?'"

Just the other evening, I was walking home, and I barely survived.

I tripped on a dead tree branch.
The next thing I knew, I was flying in the air and landing on my back.
My belongings were strewn about.
And my to-go burger was dead.
A simple walk.
A simple dead branch.
And almost lights out.
Redditor Typical_XJW wanted to hear about the times people eluded death, so they asked:
"How did you almost die?"
Don't even get me started on any and every car ride.
We're always moments from the end on highways.
Back in the Day...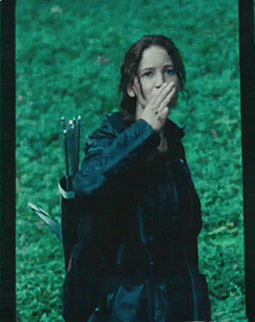 Hunger Games Student GIF
Giphy
"Almost drowned when I was 5 or 6, been hospitalized twice for sepsis between 2016 and 2019, and had a stroke this year. I'm 29."
ChristmasKid88
On the Disk
"MRSA infection in the disk on my lower spine between L5 and S1. Showed up two days after a cortisone shot but the hospital said it was from something else. Was in hospital 25 days multiple emergency surgeries."
EatA**FromBack
"I worked for a doctor who did these in-house and other procedures, and it 100% made me not trust medical facilities, cleanliness, and sterilization procedures. Had about twenty patients all come down with the same gut infection, 'coincidentally,' the same patients who came in for endoscopy procedures the same day."
dimlylit_
Saved
"Saving a younger friend from drowning, he panicked and almost took me out."
loztriforce
"Had that happen with a younger cousin when we were kids. His brother and I went to save him, he climbed on both of us and pushed us under. Lifeguard didn't even see us until he pulled younger cousin out of the water, then we popped up gasping for air."
coffeejunki
Shucked
"16-year-old farm kid me, stepdad told me to go pick up a load of corn seed for planting. I had gone with him many times before, and driven the truck (full ton dually diesel) and hauled light stuff with it. Nobody told me how different it is to haul 10,000 lbs of seed on a big flatbed trailer on gravel. I had a lot of common sense and was driving slowly and carefully."
"Still… 10,000+ lbs pushed me down a gravel hill skidding, praying to god I stopped before the stop sign at the T intersection to a busy highway. I came to a grinding halt JUST as the front of the truck crossed the plane where the gravel turned to asphalt. A semi was coming from one direction and regular cars from the other. I shudder thinking about what if on that one. Don't let untrained kids tow potentially deadly, heavy trailers, with zero training."
datnetcoder
Finding Tracks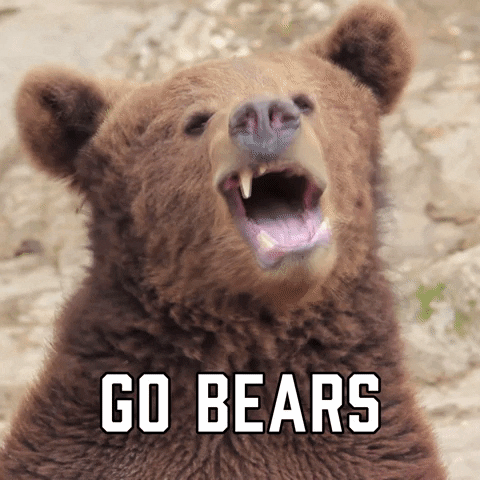 College Sports Sport GIF by Sealed With A GIF
Giphy
"Was backwoods camping in Yellowstone and if I hadn't considered for 30 seconds if I REALLY needed to get up and go to the bathroom in the middle of the night, I would have walked out of my tent headfirst into a brown bear, which I heard before leaving and found tracks of next to my tent in the morning. Spookiest moment of my life in hindsight."
danvo5
Bears are a no go for me.
Camping is an even bigger HECK NO!!
Several Strikes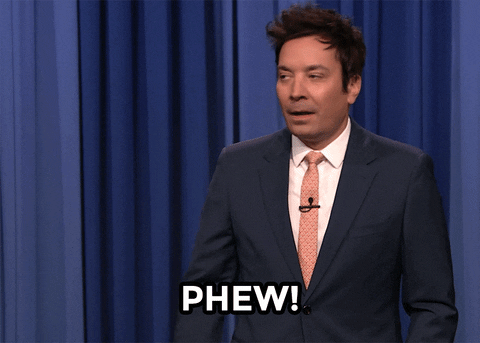 Reassuring Jimmy Fallon GIF by The Tonight Show Starring Jimmy Fallon
Giphy
"Twice. 1. Woke up to my apartment on fire."
"2. Hit head-on by a drunk driver on a small bus, just after everyone got off bus exploded."
lizard_king0000
Oh Barb
"Lmao okay, so I was getting my teeth cleaned, and I got nitrous oxide because I have so many exposed roots. Well, my hygienist at the time was this lovely lady from Minnesota. Kinda flaky, but super sweet, and talked about her family all the time. So I'm in the chair and she hooks up my mask, and away we go. I actually fell asleep! Except not so much."
"Turns out Barb had forgotten to turn the oxygen on and had been feeding me straight nitrous. She only noticed because I started gasping for air while unconscious. So that's how I almost died at the dentist. I never saw Barb again, but I tell you, that was the best nap of my life!"
​CharismaticAlbino
Climb Up
"I was snorkeling. I had my other stuff stored on a rock by the water, about 3 meters high. When I got out, I decided to climb straight up. Almost at the top, the rock I was hoisting myself up on came off and I fell back first onto the coral. If a friendly wave hadn't come in, I would have broken my back, at least."
Yugan-Dali
Blood Loss
"I was diagnosed with a rare fatal blood disorder from birth, doctors projected I'd live till about 6 and then die from massive blood loss. As this was the mid-90s, they tested the idea of using stem cells from my sibling's umbilical cord; administering the first successful stem cell transplant from a sibling donor and I'm still here to tell the tale!"
Material_Cry1697
These were some tremendously close calls.
Do you have any near-death experiences to share? Let us know in the comment below.
There are just some things in life one does not mess around with.
Yet so many people do.
Don't eat laundry detergent.
Don't drive drunk.
Don't say Bloody Mary in the mirror.
All of these things can bring life-altering results many of us are not prepared for.
Life is a game of survival.
And sometimes it's pretty easy to stay the course.
A warning is a warning for a reason.
Redditor ViolatingBadgers wanted to hear the lessons we've learned about survival and avoidance, so they asked:
"What, due to experience, do you know not to f**k with?"
Don't mess with alligators or wildlife in general.
What is with these YouTube people taunting things with big, sharp teeth?
Stay Quiet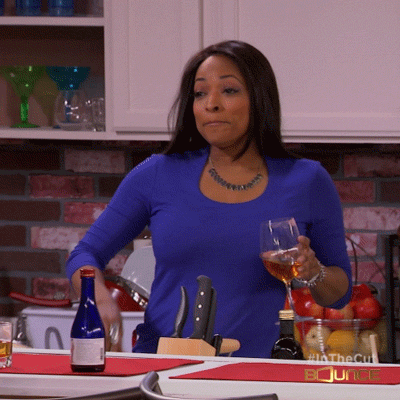 dont tell shut up GIF by Bounce
Giphy
"If someone at work tries to badmouth someone else and they ask you about what you think about that person, JUST KEEP YOUR MOUTH SHUT!!"
Kororo_chan
Bodies of Water
"Water. Rivers. Current. I'm a fairly good swimmer, and I wanted to swim in a river where the current seemed really tame. Boy was I wrong, just a small moving body of water dragged my poor body like a leaf in the wind."
guacamol705
"Do not go swimming in (or jumping over) the Strid. Hella undercurrents, several kolkgate (I don't know what it is in English but like water-carved potholes in rocks), slippery round boulders at the top, etc."
"The river seems narrow and innocent, but it's basically a big flat river turned sideways. There are bubbles all throughout the water so apparently you cannot float or come up as you aren't buoyant anymore. There are some cool YouTube videos about it."
7CuriousCats
You can feel it...
"Intuition. If something feels wrong stop. It doesn't matter if it's stepping out onto a snow-covered slope, pulling up to a sketchy gas station, or putting too small of a piece of wood in a table router, listen when your brain tells you 'This is a bad idea.'"
5hiphappens
"I read an article that intuition is your subconscious brain picking up on cues that you are unaware of. After I read that article I pay more attention to it."
CCrabtree
The Killer
"Heat. Your sanity is the first thing to go in heat stroke. You aren't even aware anything is wrong. You just know you're pissed, there's a weird buzzing sensation in your head/chest, and the world doesn't feel right. And then you're a zombie looking for anything to cool off with, and shortly after that, you're unconscious."
"It escalated too quickly for half a dozen rational adults to notice before exhaustion set in. Heat will kill you quicker than you think."
MikkelandDime
Stay Clean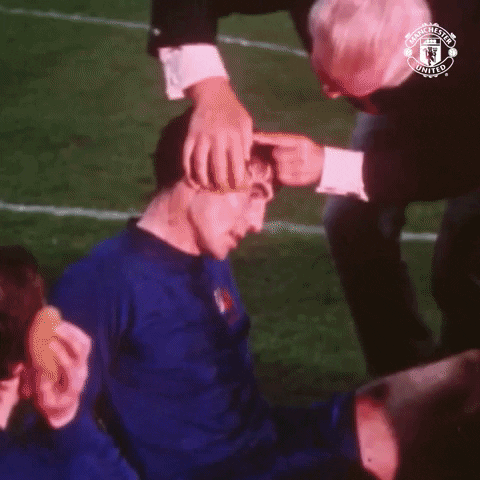 Shocked Champions League GIF by Manchester United
Giphy
"Not immediately washing and disinfecting an open wound."
slimpawws
"My mom knew a guy that had to have his leg chopped off because a cut got infected. It was insane. Chop. The infection kept coming. Chop some more. He survived, but he lost a leg. Spent a long time in the hospital."
FrostyIcePrincess
Do not play games with open wounds.
Infection is everywhere.
Be clean and safe.
Watch the Fall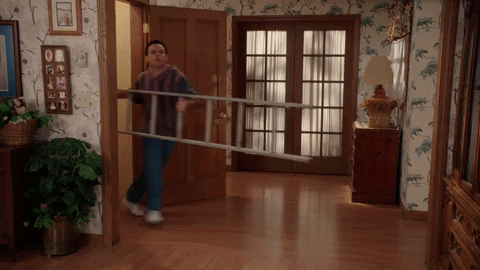 Season 6 GIF by ABC Network
Giphy
"Ladders. I worked in an ED at a major trauma center and the number of otherwise healthy people who came in paralyzed or soon-to-be-dead from falling off ladders was eye-opening."
StrebLab
Stay Alert
"Drowsy driving..."
"ETA: Back in 2015, I had an incident where I fell asleep behind the wheel."
"It was in mid-August, and I had fallen asleep on my way home from work after a 16-hour night shift because my job messed up the schedule (we couldn't work more than 12 in a single shift). All I remember is I was driving, then I was waking up in a hospital 4 hours away from home."
"No clue where I was or what happened. I had suffered a major TBI and have been mentally different ever since. Had a pretty major concussion following the accident. It happened in the backroads of southern Idaho, and I was lucky to have come out of it with 0 broken bones. Everyone at the hospital was saying I was lucky to have survived. There were witnesses who saw the whole wreck, a couple of high schoolers on their lunch."
"I read the police report and witness statements, and according to them, my car rolled 6.5 times, ended up wheels up and I was partially ejected (laying half in and half out of the car through the window) my seatbelt buckle had broken as the car was coming to rest."
i_am_invictus
Trust Me
"My health. Getting older you rediscover all those old hurts. When I was 20 I hyperextended both elbows playing volleyball. 15 years later my elbows started aching in the winter. :( "
"Also my teeth. It falls under health, but not everyone thinks about the dentist when they think about health. If you are reading this please floss. It's a small thing that can make a huge difference later. Trust me."
kongwasframed
Friday Night
"Head injuries. I had a single friend that got into a bar room scuffle. He got knocked down and hit his head on a tiled floor. Got back up and said that's it for tonight. He lived alone and that was on a Friday night."
"When he didn't show up for work on Monday with a no-call, that raised some eyebrows. When he didn't show up on Tuesday, someone went out to his place and broke in after no answer. He was dead on the kitchen floor. The doctor guessed a brain bleed."
"I think about him every time I see a video of someone getting knocked out."
lestairwellwit
Trust Me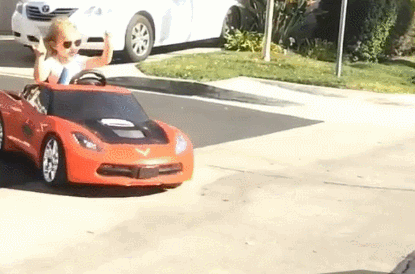 Girl Car GIF
Giphy
"Trusting people's blinkers to mean they are turning."
Ok-Avocado-5876
"Alternatively, trusting people's lack of blinkers to mean they are going straight."
GhostRideATank
The turn signal situation is something that burns me.
HOW HARD IS IT TO USE YOUR SIGNALS!!
Drives me crazy!
When the money is gone... it's GONE!
And when that happens, we have to adjust.
People pivot in order to survive.
Some of us find coupons and discounts galore.
Some of us skip meals.
But when people are broke and still have to keep living, one has to get creative.
Redditor w3stward wanted to hear about the ways we've all stretched a few dollars, so they asked:
"What's the brokest thing you've ever done?"
Payday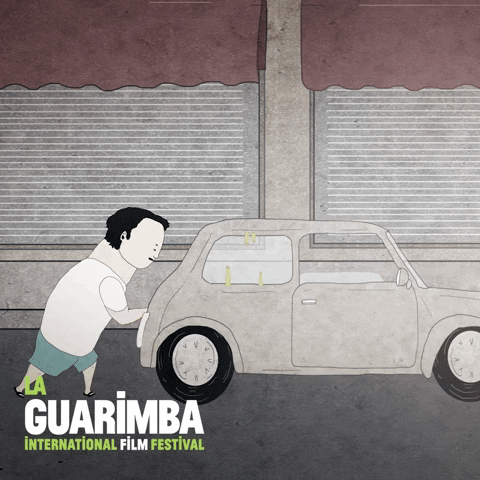 I Cant Hard Times GIF by La Guarimba Film Festival
Giphy
"Called in sick on Wednesday because I didn't have enough gas money to drive to work but one more time, which I waited until Thursday to do, because that was payday."
TrailerParkPrepper
Pennies
"I was subletting a place and needed bus fare to get to work that day, so I searched every couch cushion and coat pocket in the hopes that I could find enough to get there. I ended up finding a ton of pennies, so I paid the bus fare in pennies. I was 30 cents short but the bus driver just gave me a transfer and waved me in. The first customer of the day tipped me like $5 on their coffee and I've never been so happy in my life."
GeoGirl07
Mitzvah Tanks
"In the early 2000s, the garment district in Manhattan had 'Mitzvah Tanks.' It was basically a mobile synagogue for the devout to come to handle religious observation during the workday with a Rabbi. Turns out they had bagels in there. I was just starting out my career (I was 21 or so) and money was tight. I would go in 3x a week and get bagels."
"If no one was looking I would stuff an extra into my suit pocket. I don't at all look Jewish and almost no one from my part of the world is Jewish. The Rabbi approached me after a month and I told him 'I saw free food in a house of God and just figured since I am not a bad guy, God wouldn't be too mad.'"
"Rabbi laughed and said something like 'From now on say hello. You don't have to act like a thief trying not to get caught.' In a few months when money was less tight, I would stop by at lunch and chat with the Rabbi. It was a simpler time."
Itchy-Picture-4282
Scratch Away
"Brokest and stupidest thing I did. I bought scratch tickets in hopes to win money to buy Christmas presents when I was 18. I didn't want anyone to think I had money problems at the time so I spent $10 on a scratcher and won $500. I don't know how but it was enough for car insurance and presents."
FalseWeeknd
Yummies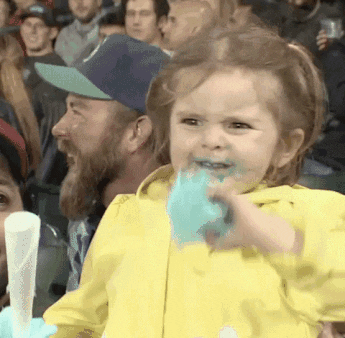 Costco GIF by hero0fwar
Giphy
"Walked into a Costco with an expired membership card and had samples for dinner. I made the rounds a few times."
TheTyGoss
I do love a good, free trip around Costco.
Who doesn't love a good free sample buffet?
Eat Up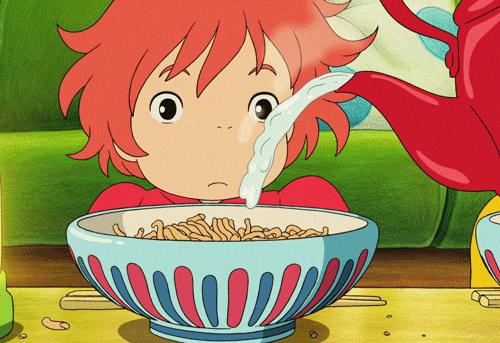 ramen noodles GIF
Giphy
"Bought a case of ramen noodles at the self-checkout at Walmart with 4 different debit cards that each had less than a dollar on them. You can make partial payments at Walmart self-checkout and nobody has to know how broke you are. Me and my 3 kids ate for the next 2 days."
-JunkyardDog
Grapefruit Pepper Chicken
"I had a small boneless, skinless chicken breast and a shriveled grapefruit in the fridge and only ground pepper in the pepper shaker, I had even run out of salt. That was all the food I had in the apartment. The grapefruit pepper chicken I made for dinner was disgusting but I ate half and saved half for dinner the next night."
"Driving home from work the next night I got 2 flats in my car tires and had to abandon my car on the side of the road. I had to leave it there until the weekend, I was lucky not to get towed or ticketed. I walked the two miles home, and then walked to and from work the rest of the week so embarrassed and afraid some coworker would see me coming or going without a car."
"I was able to borrow some money and added it to my paycheck to get my tires repaired. That was the poorest I have ever been in my life. I moved back in with my parents the next month."
DadsRGR8
Side of the Road
"Refused transport to the hospital, or any medical care at all, after I was hit by a car. I had been riding my bike home from work and going to the hospital would have meant leaving my only transportation on the side of the road. I didn't carry a lock because I only rode my bike to work and had secure indoor storage for it at home and work."
Imaginary_Train_8056
Clean It Out
"I had $10 for food for 2 weeks so I got things to make a large pot of veggie soup (lentils, broth, canned veggies) and a large tub of plain oatmeal and ate vegan (not on purpose) for three weeks till it was gone. I've been told that rich people call this a 'cleanse' diet now."
Cantankerous_Won
See the Light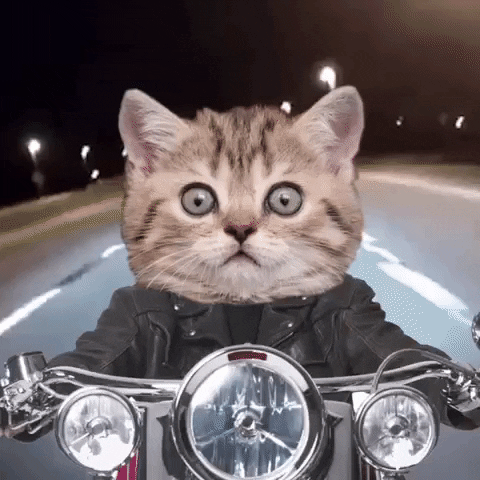 On My Way Goodbye GIF by Bubble Punk
Giphy
"My motorcycle headlight broke, so I started riding around with a flashlight in my mouth. True story. I was young and very, very dumb."
​TedW
Anything for Food
"Sold my plasma for grocery money."
skidmarkzzz
"Ok, but that plasma kept my mom alive long enough to know she was going to have a granddaughter before she died from blood cancer. I'll always be thankful for plasma givers ❤️."
bernelux
The things we have to do when our pockets are empty.
Do you have any similar experiences? Let us know in the comments below.
Are we alone as a species in this vast universe?
Could there be life on other planets?
These are questions we've all wondered about.
And truth be told, we probably always will.
Some say they know aliens exist because they've been with them.
They've been taken and interviewed.
Redditor Churbuddahbread wanted to hear from the people who believe they have lived through meeting other life forms, so they asked:
"People of Reddit who have been abducted by aliens. What's your story?"
I have no alien stories.
Apparently, they don't want me.
I don't want them either.
NO!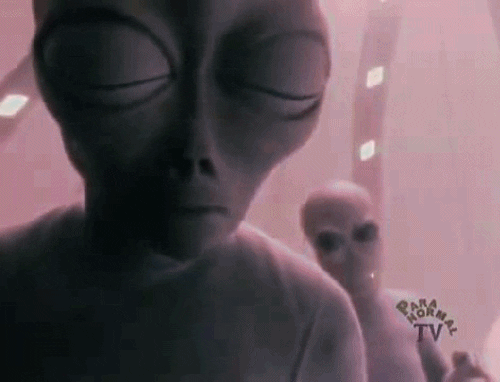 alien GIF
Giphy
"Not sure if this was a dream or not but I remember being in some kind of craft facing towards one of the walls. I felt a presence behind me and was so scared I couldn't move at all. Then out of nowhere I suddenly felt completely at ease. To my left out of the corner of my eye, I could see a big being that almost looked like a large tardigrade behind some kind of control panel."
"I turned to see another being. (Can't really remember what this one looked like) but I remember asking if I could ask some questions. I then received a reply which came from within my own head. 'No' And that's all I remember."
Churbuddahbread
It wasn't there before
"My brother-in-law says he was abducted. Don't know too much except he was out in the woods walking around. He was gone overnight. He never does that without letting somebody know that at least, he's leaving. He was found the next morning completely stunned. On shock. He could barely talk."
"He never really said what happened. He won't talk about it. He said only, that they performed examinations on him. His right foot now has what I can only describe as a birthmark on his right foot. It wasn't there before. That I know!! It wasn't there!! Now he's got a deep purple mark that covers most of his foot.? Wtf??"
Lazy-Lawfulness3472
In the middle of the night...
"They took me in the middle of the night. I was out feeding the cattle under the moonlight and then a big light came over me. The next thing I knew, I was driving down the road talking to what I later realized was my father. Or... the person whose body I am now in's father. He made a joke about the time being slow and he had seen an episode of XFiles that mentioned that time reverses when aliens abduct so they can drop you off at the same time as they picked you up."
"Except I think they mixed something up because I am not in the same body I left in. I still remember my whole life before but I am 18 years younger in this body so I don't really mind... But a few years after the incident, I went to see if the farm I once lived on was still there, but it took me a while to get there without suspicion. It's gone. Like it never stood. Maybe it was all just a dream."
Biggmamaaa
The sun is up
"One of my old high school friends believes she was abducted when we were in our teens. She said that one evening she was hanging out in bed, drawing in her sketchbook. A pair of lights like headlights on a car caught her eye out the window, but when she looked properly she could see that the lights were higher up above the road than they should have been, and there was no noise."
"The lights continued getting closer to her apartment building and eventually shone right into her window. She blinked, and the next thing she knew, she was lying down in bed under the covers and the sun was coming up."
CosmicJellyroll
Hybrids
"I was genuinely abducted by aliens. I was driving at night on my own down the M62 motorway in the UK around 3 am for a job I was working. The next thing I know, it's 5 am. 2 hours had gone nowhere. I thought I was going or mad at something and when I got home I went to bed."
"Anyways, when in bed I dreamed about what happened and it came back to me. On the alien craft, they put me in a room and I was lying on the floor... Then they put an injection into my arm which was this red, rusty-like liquid. I think this was to monitor me."
"Every few weeks or so I'll wake up in the morning at 5 am and I know I've been back there, but can never remember it. Sometimes I get a feeling that I've been visited or am about to be visited. It's not fun and nobody believes me, but what they're doing is using our genetic makeup to populate other planets with hybrid beings."
iLikeGingerGirlslol
It's always a joke until someone gets abducted by aliens.
Quick as That...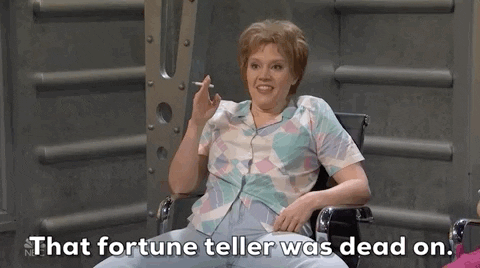 Kate Mckinnon Snl GIF by Saturday Night Live
Giphy
"It went from daylight to dark in a blink, my mom walked by where I should have been if I was asleep, but I wasn't there apparently, and I'll never forget that. Maybe it was aliens, never figured it out. When I was 7 or 8, during the summer, mid-day around noon. I'm home sitting by the door, looking into the lagoon waiting for my mom to come home. I blink and it's now nighttime. Quick as that."
"No fatigue, no sleep, just a blink. Hours have gone by and I'm sitting in the same spot, wide awake, except it's dark out. Just a blink. My mom is in the kitchen making food and playing music. When I go in, she asks where I was. I told her, sitting in front of the door waiting for her to come home."
"She didn't believe me and chalked it up to being a kid's joke, she's been home for hours now and assumed I was at my friend's house a couple of houses over. After that, I had a tiny lump on my right shin under my skin. I could roll it around a little with my fingers. It dissolved after about 2 months. If a BB pellet is 4.6 mm, it was probably like 1.3mm."
BYNCody
Therapy
"I actually had a therapist who treated people for their trauma from alien abductions. I'm not kidding and I'm not suggesting I really believed they were abducted. I'm not sure she even did but she seemed to suggest to me that if they felt traumatized by something that happened to them, she would help them."
Turbulent_End_2211
4
"You know I have been saying this since I was about 4. Somebody took me. I've always pointed to a spot on my calf that I've always thought it was a scar from a foreign insertion. But I have zero recollection of anything. And at 4 I was too young to make it up or even know the word alien. But my mom would always say the same thing no matter what, it's a growing pain. We could have been dying and that was her come back."
AssumptionAdvanced58
A Light Sleeper
"Not my story, but my Father in law swears he was abducted on a camping trip in the Northern Appalachians with about 4 other people. They hiked up near a lake and set up a campsite, and set up camp. He says they all remember swimming, then eating dinner but no one remembers cleaning up camp or going into their tents."
"They woke up about 10 yards away from their original site, in the exact formation that they had set up the camp, but all of the little stuff was in the same spot and there was no fire in the middle of the original area but not in the new one. They pulled out a measuring tape my FIL had in his backpack from work and measured the distance between the stakes of the tent poles and it was the EXACT distance between all of the tent poles from where they originally were and the new area."
"And before anyone says anything, my FIL is a super light sleeper( according to my MIL) and doesn't drink or do drugs, has no history or symptoms of mental illness, and was the first one awake. He still refuses to go hiking on that trail to this day, it's an easy hike so he isn't trying to be lazy and get out of it."
preggomuhegggggo
Fascinations
"I believe I have been abducted multiple times. Probably about once every two or three years since I was eight. I have been examined, but nothing invasive was ever done and the extraterrestrials seemed genuinely curious about humans. More often it is just an interview via telepathy about how I am feeling and how things are going."
"The last abduction was about six months ago. I remember waking up, seeing figures through my bedroom window make their way into my home, never waking my girlfriend or dogs, and leading me out to their craft. One even seemed fascinated with one of my dogs, but I sort of thought how angry and hurt I would be if anything happened to that dog and he backed away."
Termi89
Still Shaken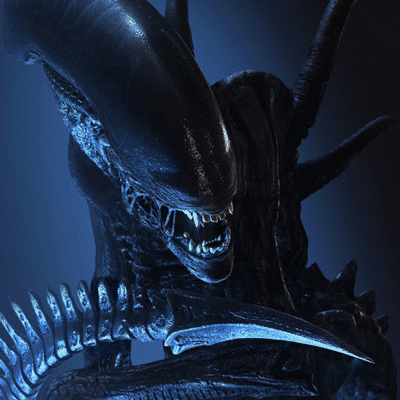 James Cameron Aliens GIF by 20th Century Fox Home Entertainment
Giphy
"Not my story, it's my dad's, he gets a little shaky and doesn't like talking about it when it's brought up. When he was about 15 he and his friend did the childhood tradition of camping in the backyard. Everything seemed pretty much normal and they went to bed at around midnight. Shortly after falling asleep, they both woke up in a state of extreme disorientation and mental fog 2.5 miles away from his house in a empty grass field."
"When he checked his watch it was 4 AM with no recollection of what happened those 4 hours. There was no alcohol or drugs involved. He never let me camp in our backyard growing up so I have a slight distaste for our extraterrestrial neighbors."
UrbanDowntown​
This is why alien movies still freak me out.
I can't do them, just in case.
Do you have any stories? Let us know in the comments below.