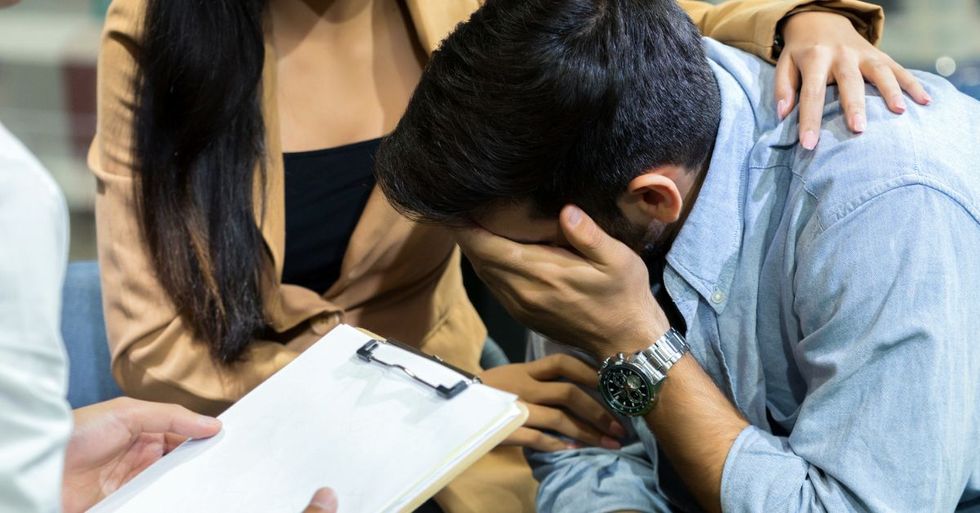 We all want to believe the best in people. And we all want to help when we can. That's the best part of humanity. But sometimes, humanity is just going to disappoint. Case in point… Redditor yunilerwn wanted to discuss her story for some feedback. So naturally she came to visit the "Am I The […]
More
Kids start going to school from the age of five, and for the most part, they spend more time at school than at home. Because of that, teachers can become very important figures in the lives of their students.
Some students don't have the best home lives. Some keep it to themselves, but others confide in their teachers.
Curious about various situations, Redditor Delicious_Mastodon83 asked:
"teachers of reddit what is the saddest thing you found out about a student?"
In Need of Parents
"Not a teacher but was a school-based therapist. Had a student (7 -8 y/o) I didn't know knock on my office door and ask if I'd adopt her and "if you have room, my brother too, but if not, that's ok, we can be split up. We're split up now. And I don't take up space. I just need a sleeping bag". Broke my heart."
– secretkpr
Heartbreaking, But Industrious
"My mom taught at a school in a bad neighborhood in Chicago in the mid 90's. There was a second grader that would save his milk and ketchup packers from lunch for his mom so she had something to eat when she got home from work."
– PowerstrokeMe
Big-Hearted Mom
"Not a teacher but a parent with a 9 year old son. Every day I pack extra in my sons lunch because he tells me he has a friend that never has anything to eat. It's winter and my son came home and told me his friend was turning up with shorts and shirt and holes in his shoes. So I sent in a jumper and long pants for him to wear and some slightly used but good condition shoes. I have been up to the school recently and the teacher pulled me aside and thanked me profusely for helping this child. Apparently teachers are not allowed to aid kids they teach here in Australia and they have already reported the issue 3 times to child welfare without results so I was the only one helping this child. The teacher told me before I started sending in more food and clothes, this child would steal others food from their lunches and look through the bins because he was so hungry. They doubt he gets fed at home. So now I make sure to always send an extra lunch and some school clothes/supplies when I can. I can only hope child welfare eventually does something but it breaks my heart."
– spetzie55
Amazing Big Sister
"It was right after winter break and before class started I was just talking with some students and asked if they got anything fun for the holidays. One girl said on no, I don't ever get presents, my mom is a drug addict. But I went out and got some stuff for my little sister so that she can have a real Christmas."
"She just said it so matter-of-fact. She was so used to being the parent to her little sister that she didn't even care about her own childhood. It totally broke my heart."
– tonydanzascaulk
The Importance Of Human Affection
"Second hand story from my mom, elementary teacher for 30ish years. She had a hug or a handshake out the door policy, just some small contact and a proper goodbye, and had this young boy who always picked the hug. She wondered why he always went for it, most kids would go back and forth depending on their mood that day, so she asked him why he was always so excited for the end of day hug? His answer, "It's the only one I ever get.""
– needsawholecroissant
Coming Out The Other Side
"Two teenage boys (16/14) with learning disabilities were on my caseload, they never missed school but often ditched class. They were homeless mid-year after they went home from school to find the locks changed, their Mom had abandoned them for a new boyfriend. She didn't leave an address for them to find her."
"*Edit: both eventually dropped out, however a couple of years later the younger brother came back to visit. He and his brother were both working construction, and his brother had gotten married, had a child, and was living with his wife's family."
"The younger had roommates and was saving for a car. He told me it was a shame I didn't have kids, because I would make a good Dad."
"People often persevere, even with the odds stacked against them."
– Kursch50
True Parentification
"Not me but my daughter is a teacher, she has lots of stories but one that stands out for me is one of her kindergarten kids saying she was tired and her asking why, the little girl explained that she had been up all night with her mums newborn baby. She did this every night, fed her bottles and everything."
– lb47513343
​Luckily, He Was Resilient
"This year I had a 17 year old kid enroll at my school. He was sitting in my math class and I could tell he was struggling. After class I took some extra time to go over a concept with him. I asked him to read the question to me, and he sat there silently. He then looked at me and said "I'm not going to lie to you, I cannot read. I have no idea how to say these words""
"Turned out at age 17 he was illiterate and had been kept out of school by his very religious, controlling parents. Over the past few months he has worked very hard! Now he can finally read at an 8th grade level and he is STILL improving!!"
– User Deleted
Ashamed Of His Pain
"im 16 and one time i had to watch 3rd graders for a test & one of the kids there told me to turn on the ac so i turned it on and told him to take off his jacket (it was hot in may) he gave me a sad look & said no, after their test i went out & asked him why does he look sad and if there's something wrong, i also got him chocolate so he can be a little happy he then took off his jacket and told me "i don't like how my arms look they hurt me and ik it will be worse by tonight" his arms were all bruised & he had many scars so i asked if someone is doing this to him he said his mom hates him at night and loves him in the morning then cried hysterically it broke my heart sm i then told the principal & their parents got divorced. He lives with his dad now and i see them sometimes after school."
– Due-Importance-807
Thankfully, She Survived This
"Saddest thing I found out about a student:"
"This 9th grade girl already had a 1-year old child. She told me that the father of the child was her own dad. She had been molested for many years. The dad is now in jail. Shes doing better, she goes to church and is surrounded by a good community. But she always live with this child."
– blamegenetics
Hard To Even Imagine
"That he was living in a tent in the middle of the jungle. He was bit by a snake once. Also, in the two weeks he didn't go to school due to Christmas break, he wasn't able to shower for that long and he broke out in sores.
He is deaf and his sign language is progressing so he couldn't really communicate his troubles to us. I remember giving him toiletries to take home and he would just beam with joy as he stuffed them in his bag."
– fujicakes00
Broken System
"I'm not a teacher, but my mother worked at a lower end of town at a CDC (special needs) room. There was this one girl, about 7-10 I think, and she had a 2–5-year-old brother. The little brother was basically being taken care of by the sister. The little boy had parents that wouldn't care about him, and just watch TV all day. My mother was basically seeing that this special needs girl was helping out her little brother, while the parents watched. The girl was as sweet as an angel, and was just very nice."
"My mother favored her, and always took care of them, and always spoiled them in anyway she could due to their home life."

"My mother got a call about 4-9 months after the girl had come to school. It was simply horrible, the girl had "accidentally" fallen down the stairs and was killed. It was salt to the wound how STUPIDLY OBVIOUS that she was pushed down the stairs, and was hit and abused. CPS did nothing, as far as I am aware, nobody has been jailed. It has been 1 year since that incident, and I still don't know what happened fully."
– Hot_Chocolate_Boi53
Suffering Privately
"Just had a student tell me last week that their birth mom died of a heroin overdose last year but that they don't feel anything about it because she wasn't in their life."
"After the conversation she walked away and disappeared behind a tree. After about 4 minutes she came back out acting as if she didn't just duck out to deal with whatever just happened to her emotionally."
"It broke my heart."
– among_apes
Absolutely Horrifying!
"I'm not a teacher but my wife is. She recently told me about one of her students who, when she was a young child, found her mom decapitated in her bed. Although the girl thinks her father may have had something to do with it, no one was ever arrested."
– blackthunder00
Luckily, She Thrived
"Not a teacher but volunteer as an instructor in a youth organisation."
"We had a 14 year old female who was always clean. Well kept and happy, then we suddenly noticed a change. Transpired that her parents had kicked her out and she realised that as the building we used was only ever used 2 nights a week she could live there without being noticed. She was living alone in the building for 2 months before we figured it out."
"Instantly got her help and into care. Still speak to her now she's in her 30's, successful and married."
– english_muppet
Breaking Bread With Someone In Need
"I have a student who is currently living on his own in an apartment his parents pay for. It may not sound too bad but all his parents pay for is the rent. As far as food, clothing, emergencies, etc. his parents left him on his own to figure out. I try to share my food with him as much as possible and bring snacks for him when I get the chance since he currently has no food at home. Both breaks my heart and pisses me off."
– screaminpanties
Teachers Really Do Make A Difference
"I'm not a teacher, but I had a teacher in junior school who really looked out for me. I had to grow up fast and deal with a lot of shit. He really helped me and I believe helped me on the path I am on today. Without his support, I'm not sure what I'd be doing. Now I have a daughter, a good career, working towards a degree in mechanical engineering, my own house etc. I consider myself fairly successful and hold him responsible for shaping me at s young age"
– FalseSeaworthiness45
He Was Finally Seen
"One of the kids in the class I supported in was adopted and after being adopted said to his foster parents "you can see me?" - he thought he was invisible because his biological parents just ignored/neglected him so much. Heartbreakingly sad."
– Cyclingnightmare
Hopefully, He Did Make It
"I taught a traumatised 10 year old boy who had been so emotionally abused and neglected that it took almost two years for him to learn that I actually cared about him.
He told me so much f*cked up sh*t. (I'm a mandated reporter so I followed policy but he had already been removed from his parents). He single-handedly raised his younger brother from birth. His younger brother is profoundly deaf and so had no language because my student couldn't teach him English or sign language. My student didn't know what to feed the baby so he would give him rice that he had soaked in cold water to soften. His parents would sometimes not look at or speak to him for weeks because he couldn't make the baby stop crying. So much more sh*t that made me sob on the way home from work every day.
Such a great kid too. Sweetest and funniest little dude. Angry and developmentally behind, but who wouldn't be after that kind of life? F*cked up by the worst humans I've ever met. I have high hopes for him though. I think he is going to make it."
– Longjumping_Tea_9549
A Heroic Teacher
"I worked in an inner city charter school. One of my students (`M10) had a sib (M8) in a lower grade. The mom was there every day in the beginning of the year encouraging them, helping them and generally being very supportive... until a CPS agent spoke to me asking about her behavior. After CPS left things went downhill. The boys showed up late to class even though they lived a half block away from school. When in school both boys were tired from sleeping in the car while their mom "went fishing". She also had two very young girls which she dragged around making the boys take care of them. One day the boys didn't show up and their teacher walked over to the house to find the mom had loaded up the fridge, paid the rent for the month and abandoned them. The teacher (a candidate for sainthood btw) took them in, adopted them and grew them up to be great men."
– mopedarmy
This is really heartbreaking stuff! Luckily, teachers aren't just another adult in your life; they can be your saving grace as well.
Keep reading...
Show less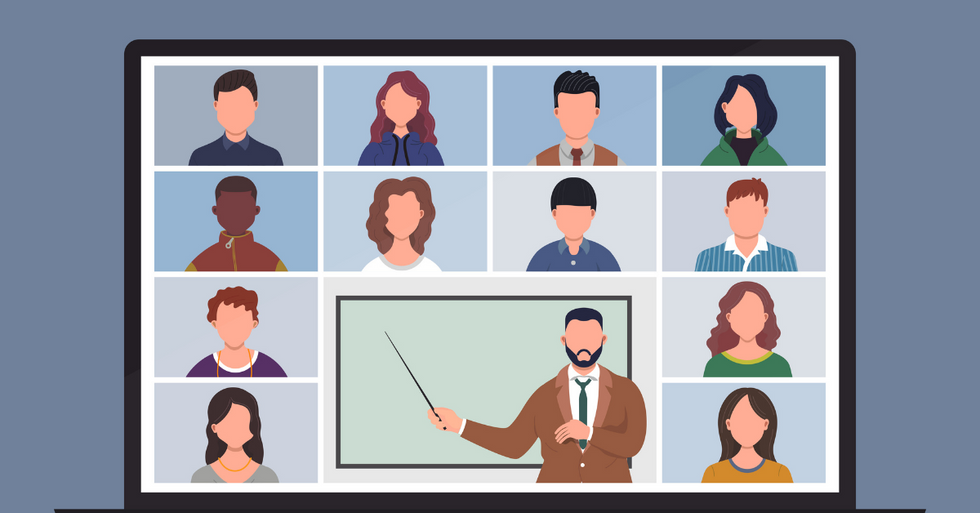 Teachers and professors have worked really hard to maintain a good educational environment, even if it is online. But, it is harder to maintain certain basic rules in a Zoom classroom. Redditor NobobTalk encountered an issue with their student. So they turned to the "Am I The A**hole" (AITA) subReddit for moral judgment. They asked: […]
More
When you're working with kids, you never know what you're going to be dealing with on a daily basis. Are you going to have the delicate sweethearts, opening their hearts to learn?
Or are you going to be dealing with a sinister group of bee wranglers, who have suddenly set up a black market bee ring througout the school?
Yes. That's a real thing that happened.
Reddit user, GlytchedTTV, wanted to know what you took from students that will haunt you forever when they asked:
"Teachers of Reddit, what was the worst thing you had to confiscate from a student?"
Something can leave a lasting impact you think about for years after the fact without actually being physically or mentally scarring. Sometimes it just makes you question why you're doing what you're doing.

That's Not How That Works
"I had to confiscate hand sanitizer from a student who decided to drink it to get drunk and threw up EVERYWHERE."
astrobre
"This actually came up in a chemistry lab. One guy heard sanitizer had alcohol in it and you could see his eyes light up. The teacher had to calmly explain why he'd probably die/get violently sick."
Arandomcheese
Thank You For Being So Hurtful And So Honest
"My wife is a teacher and one of her first graders brought her 2 hard seltzers because her mom said they're good after a long day and she deserved them"
Nocreativeability
"Aww that's pretty sweet actually, even if inappropriate."
macaroni_penguin09
Remember that bee story from earlier? This is that time.
These stories are peculiar, odd to say the least, but mostly harmless to those involved. Unless you're a bee.

Black Market Bee Sales?
"When I was in fifth grade there was an active market in live bees."
"Some kids figured out that the weight of the average fifth grader briefly stepping on a bee, in the grass, would stun it for about a minute without actually killing it. They started going out in teams to scout bees on the field, stun them, and carefully scoop them into plastic sandwich bags -- they'd then sell them to other students who'd release them in classrooms to waste class time and scare people."
"You could get honeybees for 25 cents apiece. Bumblebees and yellow jackets cost more. Teachers and school admin started cracking down on this -- teachers literally confiscated live bees in plastic bags from students when found, and they eventually had to start having someone watch the field to catch students in the act."
Piogre
Take It Off The Stove
"My mom has had stories about what's she's confiscated from lower elementary aged students (K-3). The usual prank items like woopie cushions, sure. But one time a student was playing with this weird box. The box was locked. So she couldn't put it in the confiscated bin. She put it on top of a cabinet. About an hour later, it starts ringing. Furiously. It took some doing to get the box open."
"Turns out, this kid's parent was a professional chef. So the kid had grabbed every timer in the house, set them for the max amount of time, locked the box, brought it to school, and played with it so it would get confiscated and ring loudly. Whole class erupted with laughter and screaming. A true agent of chaos"
Cathy-the-Grand
Awww-huh?
"Preschool teacher here. I had to convince a 4 year old that his mom's wedding ring should go into a special box on the front desk instead of on the finger of a six year old girl he had a crush on."
"Later he brought in his dad's car keys, and a bottle opener."
Luka-the-Pooka
We Found Nemo, Everybody
"The weirdest one was definitely the fish in a vase they found during locker checks. It was in an unassigned locker someone had added a lock to. Inside was a live Betta fish in about as large a vase as you can fit in a locker. Fully decorated. Someone had clipped a little book light to the top of the vase presumably so fish wasn't in the dark all the time. No one claimed to know whose if was or how long it had been there so it lived in the coaches office for at least that year."
Polyf-ckery
Everybody Is Going Nuts

"A dead squirrel."
"I taught preschool at the time."
groviegroves
Kids are dangerous psychos, aren't they? Deep down? We're just meant to think they're innocent so we won't notice they knife they're about to stick in our backs.
Planning A Heist?

"Most dangerous: a knife from an 8th grader."
"Most annoying: different school than above, but a wifi jammer and a USB killing device from an 8th grader."
CageyRabbit
This Is Why We Shouldn't Give Kids Technology
"Not a teacher, but a bus driver. I had to confiscate a 5th grader's cell phone a few days ago, specifically because he was showing hardcore porn to first graders with it... Lots of phone calls that day..."
MrJoyless
"My school banned 1st grade - 5th grade from having phones because the 4th/5th graders would constantly show hardcore porn to the younger kids... I'm starting to see a pattern here"
jo_nigiri
Ah, That Explains A Lot Of These Stories
"Penis shaped glass pipe with weed still in the balls/bowl. Mom asked if she would be getting it back or if the school was keeping it."
LebrontologicalArgmt
What're You Looking At?
"Vibrator."
"This was a 6th grade building, and apparently it fell out of one of the students bags after sitting down. It was in between periods, so she was the only one in the room (besides me obviously)."
"I look on the floor and she asks me what I'm looking at. I quickly pick it up and tell her to see me after class."
- QwertyTrain
Never Went Back
"I used to be a substitute teacher grades 6-12. I would usually let the kids do whatever they wanted as long as it wasn't anything inappropriate, dangerous, etc. That's probably why I made good money and was always a substitute at that school."
"A teacher was on maternity for half a year so i was called in to teach. It was 11th graders who i taught before and they all were pretty good kids."
"One incident ended my time with them."
"I had to go to the printer (in the office) to make copies of a paper that I miscounted. When I returned a student was missing as there was only 15 in that class."
"I looked around and everyone was laughing."
"I asked what what was so funny, then I hear groaning noises coming from the small room in the back that could hold 2 students inside as it was large for a small classroom."
"I open the door to a male student holding a flesh light around his eggplant. I was so disgusted that I put it in a plastic bag, threw it into the office and left the school and never went back."
"The reason I left was because he was jerking off to a photo of me on my facebook. I still get asked to come back."
- rixishea
Kate
"Not a teacher, but student."
"I was in science class at the time. The girl sitting next to me, I'm gonna call her Kate. Kate had been looking in her bag for something, and then she pulled it out."
"She came out of her bag armed with a clear plastic water bottle that looked around 3 to 4 years old. It had grown moldy inside of it and had bugs in it."
"Kate had to stay behind and have the teacher talk to her. She told the teacher that she intended to pour the moldy water onto someone she hated."

- Your_Mother28
Mom's Friend
"Preschool teacher here."
"A four year old who brought in a well-worn sex toy of her mom's. She wouldn't put it down."
"Giving it to mom at the end of the day was certainly memorable."
- Misdelf
Evidence
"My first year of teaching, a student came in on a Monday morning and handed me a paper bag. In the bag there was a bloody shirt."
"She wanted to let me know that she had violated her probation and there was a stabbing at the home she went to."
"Yes, I had to go to court to testify to her admission."
- Florida_MawMaw1213
Snorting Jello
"Not a teacher, but a witness:"
"One time at my school the teachers where freaking out because some boys were with their noses running purple."
"When a teacher followed one of the guys into the bathroom they discovered the guys were snorting jello as if it was cocaine."
"They confiscated all the jello."
- IsaLunaBR
It's not your child, we promise. It's everyone else's kid that's bringing dead squirrels and phone porn to school.
Want to "know" more?
Sign up for the Knowable newsletter here.
Never miss another big, odd, funny, or heartbreaking moment again.
Keep reading...
Show less
It's no secret that teaching is hard. If you're not dealing with unruly students, you're dealing with unsupportive admin, to say nothing of all the work that's required of you when you're technically off the clock.
But let's go back to the subject of unruly students for a second: They can be more than merely unruly. In fact, they can pose a threat to a teacher while they're working. Who the hell wants to work in an environment where you might be assaulted by your charges?
Believe it or not – it definitely happens.
People shared their stories after Redditor TheRealZFinch asked the online community:
"Teachers of Reddit, what's the worst thing a student did to you?"
"After an inquiry..."
"I had a student run into me and bounce off of me. She then accused me of shoving her and hurting her back. I was relieved of my position and I resigned. Fortunately the footage shows that I was hit by her, but I still lost my job."
"After an inquiry with the Texas Education Agency they found I did nothing wrong and I got to keep my license. Fortunately I was offered a position with a government contractor making more money with a lot less stress. I never want to step foot in a classroom as a teacher ever again."
damnpenguins4269
I knew a teacher in a similar situation that forced her into early retirement. She was bitter until the end and I can't say I blamed her one bit.
"Had another student..."
"Out loud to the whole class, I had a student wish cancer on my unborn son. Had another student say he would shoot my wife."
mywifemademegetthis
Hopefully this student was removed and received some serious help. It wouldn't surprise us if you're no longer teaching.
"During my first year..."
"During my first year of teaching a student put coins in a condom and then flung it at me. It got wrapped around the document camera I was using... but hey, at least they have protection on themselves."
HistoricalPublic80
Ha! At least you have a good sense of humor about the whole thing.
"Had a high school student sneak up on me..."
"Had a high school student sneak up from behind me, jump on my back and lock me in a rear-naked choke. I was able to break out quickly and he bolted from the school."
MrHill1971
That is terrifying. The student must have been caught and punished after that, yes?
"I taught elementary kids..."
"I taught elementary kids in Korea and they were honestly angels, but when I subbed for a friend's high school class for a week I had a student and his friends try to lock me in the classroom alone with them while they acted really overbearing and sexual."
punctuationist
Being trapped in a room with students sounds terrifying. They are so unpredictable.
"Just a lot of general disrespect..."
"Just a lot of general disrespect and apathy towards anything educational. And that was about 90% of the students. Very little to no support from admin or district."
"They act (and talk) like they care about the kids, they have meetings and draft long, exhausting 'frameworks' for teaching and classroom management, but when it comes to actually doing something about the problems facing teachers and helping the kids, they do nothing."
littleshopofhoors
Many of the teachers I have met have told me that though they dealt with some terrible students, few things irked them more than admin.
"A colleague..."
"A colleague was stalked by a kid. Found out where she lived, where she shopped, what her routine was. Used to get her friends to stand outside her house and harass her outside Tesco."
"She would make comments in class, such as 'Aren't green curtains nice?' knowing the teacher had green curtains, for example. It got so bad she got the police involved and ended up moving house."
EveningRose619
It is unsurprising that this wasn't taken all that seriously. Women who are stalked seldom are taken seriously.
"A 14-year-old boy..."
"A 14-year-old boy threatened to beat me up and 'get me' after school. When he stormed out to scream in the corridor, I had to lock the door. He then was pounding on the door and screaming at me."
"There was no phone in the room and teachers aren't allowed their mobiles on them. So one of the kids had to phone the office for someone to come help, as the other teacher in that corridor wasn't bothering. Nothing was done."
EveningRose619
No phone in the room?! Hopefully this rule has been changed.
"I'll never forget..."
"I'll never forget the day I had a student light off a firework in my classroom. It's not the worst thing I've ever had a student do in my classroom, but it's definitely the most unexpected thing that I've had happen."
DerekIsAGoner
Fireworks are so dangerous and people don't seem to realize this until gruesome accidents happen.
"I was a professor..."
"I was a professor for a short while before I noped out of there. I had a student hack into the lab cluster and encrypt the drive because he didn't like another student. Luckily while I was trying to "reason" with him my other students unencrypted the drive."
BeaBeaTurtle
Okay, this is evil... and genius and I hate it? Talk about an inconvenience.
"I had a student..."
"I had a student bring a weapon to school with a list of people they were going to knock off with it, myself included. Side note, the school wanted to return the student to my classroom after a week, I had to get a court order to stop that from happening."
nicehumansfinish1st
This whole experience sounds like it would have been prime for a proper lawsuit.
"A very aggressive child..."
"A very aggressive child attacked me, digging his nails into my arm and drawing blood. He then twisted my arm backwards. That was a fun report."
Winchesters_TARDIS
When I read stuff like this, I am reminded that I don't particularly like to be around children.
Not only is being a teacher difficult, it also comes with all of these risks! Rethinking whether you should teach? So are all the people in the profession to begin with.
Have some stories of your own? Feel free to tell us more in the comments below!
Want to "know" more?

Sign up for the Knowable newsletter here.
Never miss another big, odd, funny, or heartbreaking moment again.
Keep reading...
Show less