Reddit user FawnTi asked: 'What can a stranger do in public that will immediately make you judge them?'
It's never beneficial to anyone to jump to judgment.
Especially if it's based on one simple action.
It's entirely likely that you might have caught that individual on a bad day, having a bad moment, or just experiencing a rare lapse of judgment.
Leading them to behave in a way that is not at all indicative of who they really are.
Even so, we still often find ourselves passing judgment on people, including total strangers.
Making assumptions, for better or worse, on the sort of person they are based on their public behavior.
Redditor FawnTi was curious to hear the things people witness which instantly results in their making judgments on total strangers, leading them to ask:
"What can a stranger do in public that will immediately make you judge them?"
If They Leave A Mess In Public, What Must Their Home Be Like?

"Throw trash on the ground."- crumpana
"A guy was walking in for an interview with my boss and just yeeted trash between the parked cars."
"We're a small company so we clean ourselves."
"After he left i let her know and that was that."
"How lazy."
"That would only translate to work."- seapancaketouchr
"Drop litter."
"Not pick up their dog's sh*t."- Kyadagum_Dulgadee
"Those people who throw bagged-up dog sh*t into shrubbery are the ultimate evolution of this."- LibertyPrimeIsRight
Sometimes We Use Our Better Judgement
"An act of kindness - especially one that doesn't benefit that person."

"OP didn't say it had to be negative."- Rettorica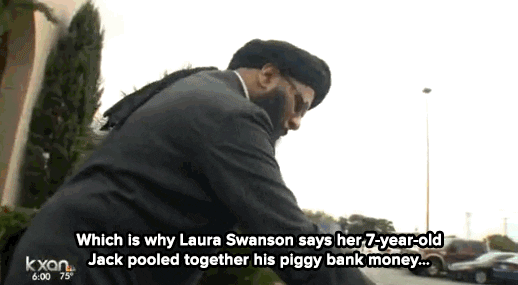 news mic GIF
Giphy
Shared Speace
"Saw a person unloading their groceries just push their cart into the next parking space and drive off."
"The next parking space was occupied by someone who was there, about to back out, who now had to deal with the cart behind them."
"All the judgment."- Arafell9162
No Reason Indoor Voices Can't Also Be Used Outdoors

"Scream at their partner."- FazeFrostbyte
"Screaming at someone whos just doing their job honestly."- notah0ee
The Epitome Of Selfless

"If they pick up litter I think they're a good person."- Quiverjones
"I pick up litter but I'm always convinced people think I'm weird for it, so thank you for this."- PootleBrain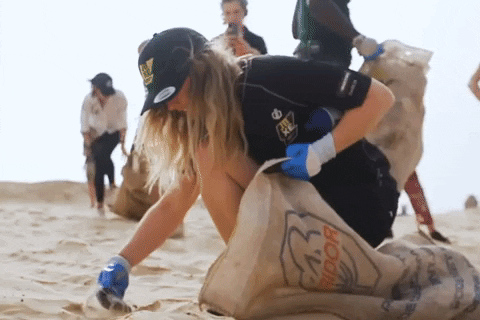 Giphy
Good Manners Need To Be Taught
"Watch a video on full blast, without headphones where it is very clearly inappropriate."
"Or scream at their kids, in front of a bunch of strangers."
"I think it's absolutely humiliating for a child and it is very telling of how they are to the child all the time."- melancholia__
Just Plain Gross.
"Not washing their hands after using the bathroom."- Nateddog21
"When I was at the dentist's office and I heard a toilet flush in a solitary bathroom, and my DENTIST walked out immediately after, I quit seeing them."- zulimi317
Especially After The Last Three Years...
"Mouth open no cover sneeze."- averagejill
"I loathe those people."- eyekunt
"During peak Covid, my coworker and I witnessed someone pull their mask down, sneeze, and then put the mask back on."
"At a pharmacy."- IDreamofLoki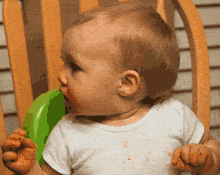 Baby Eww GIF by America's Funniest Home Videos
Giphy
We All Have Them, But Do We All Use Them Correctly?
"Their cellphone etiquette."
"Bad or good, I will watch and judge accordingly."- BulkyHurry
"For me it's being on your phone while driving.'
"Instant rage."
"Full disclosure: was t-boned by one of those a**holes."- okwellactually
Um...
"Defecate in the middle of the street."- Prussian_Empire_23
"Saw someone do that in San Francisco once."
"I was riding the bus and looked out the window and he was just dropping one on the sidewalk with his a** towards the street."
"Then on the next stop a homeless man started cussing out the bus driver because he wouldn't let him ride the bus for free."- Dry-Breakfast-2742
Who's Really The One Who Goes Viral?
"Take out their phone to film while someone is in a bad situation, instead of trying to help / call for help."- Pioumi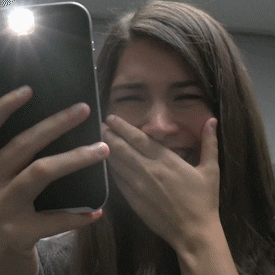 Picture Recording GIF by BLoafX
Giphy
Or In General...

"Being cruel to their pets."- OlyaBrnk
"Or wildlife."- kittytoes21
"Or saying something like 'it's just a pet'."
"B*tch this little dog is family and I would die to protect her."- Synner40
There Are Limits To "Making Yourself At Home."
"Be loud, Be rude to wait staff, let their kids run amok."- Emergency_Flounder58
"Rudeness to wait staff says a lot."-
zta1978
Not Everyone Needs To Be Included...
"Speaker phone call."- Nolan
"I've been noticing kids these days having FaceTime calls, but not looking at the screen!"
"What the f*ck is the point of that?"
"I think I'm officially old AND cranky."- Drewbox
Frustrated Customer Service GIF by Ryn Dean
Giphy
One's public behavior isn't always indicative of what they're like in private.
Even so, we've all been taught the basic dos and don'ts of how to behave in public.
Making it hard not to judge those who seem to willfully ignore them.
"Reddit user em0gril asked: 'What is the most hurtful thing someone said to you?'"
Words matter.
That is a life truth ignored far too often.
I know emotions can run high.
But we really need to acknowledge how we use language toward one another.
It can have a life long-lasting effect.
Think before you speak. That is one of life's greatest mantras.
Redditor em0gril wanted to hear about the worst things people have ever said to be mean. So they asked:
"What is the most hurtful thing someone said to you?"
Thanks Mom...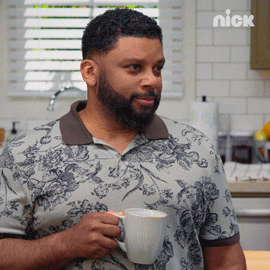 Tyler Perry GIF by Nickelodeon
Giphy
"'I don't know what is so special about you.' -My mother after seeing my kids get excited that I was home from work."
Legitimate_Story_333
Gloomy
"My mom, who was always emotionally abusive, get especially bad when I started dating my now husband. This included her telling me she hates me. After months of being her emotional punching bag, my depression was also not doing awesome."
"She got on meds, never apologized, never acknowledged what she said and did. I'd recently lost my job and she said my depression was bringing her down and I should move out. Haven't spoken to her in years and don't miss her."
UnihornWhale
No Comps?
"I worked really hard in high school in theatre (still very happy in it over 20 years later). I was accepted to every school I applied and through a donation my high awarded me a scholarship."
"In the glow of pride of this unexpected gift, my mother said in front of everyone 'I can't believe they wasted their money on you.'"
"Guess who DOESN'T get comps to my shows."
azorianmilk
Arrangements
"My daughter died at birth and I almost did too. My father told me that my stepmother was 'Really taking it hard and feels like she doesn't have a purpose anymore/nothing to live for' because we had planned for her to babysit. She also asked me when I was hospitalized if she can have some of my daughter's ashes for herself. Keep in mind we were never close and I never even lived there."
"I was still extremely sick post-birth and never got to go to the funeral home for arrangements so my dad did. He told me a few years later when I got a potter to make her an urn 'I hope you aren't getting rid of the one I picked out because I spent a lot of money on it.' My sister also THINKS she had a miscarriage at some point very very early on when she was a teen and told me after I lost my daughter that she has been through worse."
_Jordy_C_
Ruined
"You won't ruin my new family."
"My mom to 13ish-year-old me."
"Jokes on her, she ruined it herself."
plz2meatyu
These are the reasons therapy was invented.
For Me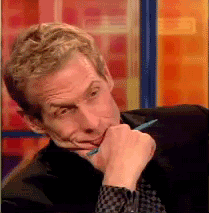 Frustrated Skip Bayless GIF
Giphy
"My mom told me when I was 5 that I was not wanted. Now it took me 15 years to actually stop trying to please and finally live for myself."
Leather-Spite-556
Look at Me
"When my father looked at me and said he was glad I knew that I wasn't his, and he didn't have to be my Dad anymore. My mom was a habitual cheater. She had an affair with my Dad's sister's husband (my non-bio Uncle on my Dad's side). If you like the stars up on paper, I was my Uncle's kid."
"When I was a little kid, he was decent to me. When my sister was born 7 years later, her s**t didn't stink, and I had better not breathe wrong. When I told him, I knew the family's little secret. He was glad to be rid of me. He died 6 years later from a heart issue. Out of curiosity, I did a DNA test, and my sister did one too. Turns out I, in fact, was my father's son and my sister, his best friend's kid."
Traditional_Crew6617
Zero Behavior
"I've commented on this before but someone once said to me/about my wife that 'It sucks her dad died [last week of a sudden massive heart attack but that doesn't give her an excuse for her behavior.]' The problem was, the statement was totally untrue. There was zero 'behavior.' The person was literally just being a cold-hearted b*tch because they took a disliking to my wife, who was only ever perfectly kind to the cold-hearted *itch."
"I excused a lot of shi**y behavior toward myself and others from that POS but this was the last straw. To not even be able to fake a decent human interaction toward someone the very week their father dies a horrific, untimely death really speaks to the kind of garbage heap of a human I was dealing with."
Straight-Two1164
Happy 50th!!
"My father told me that I would never live to the age of 50 because I was overweight. He went as far as to leave my brother and sister his estate in the will, but I was only left a small amount of money that I would only be eligible to collect after my 50th birthday. He was one of the most cruel people I have ever met in my life."
GiacintoD
24
"I was 18 when my sister (24) died suddenly of an aneurysm. For weeks after I was told SO many different iterations of 'It's all in God's plan/everything happens for a reason' that that was the start of my break from my own faith and losing my religion. I cannot imagine saying something like that to someone who just lost a sibling. I have a visceral reaction to that phrase to this day, and it was 24 years ago next month."
heyitsthatoneguy81
Wishes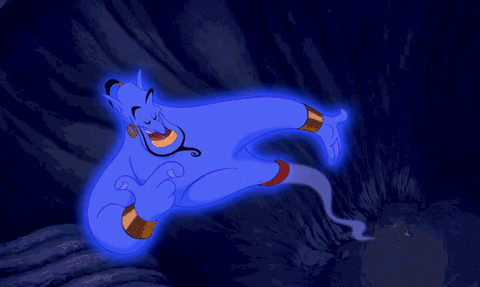 Magic Carpet Genie GIF by Disney
Giphy
"My dad once was angry at me and said that he wished I were an abortion. I knew even back then that he didn't mean it, yet sometimes decades later, it still stings."
MagnoliaTree3
The cruelty of parents is the worst.
We really need to watch how we speak.
Depending on where you live, It's hard to be friendly with strangers because you really don't know about a person.
Gone are the days when you struck up a conversation with a random stranger just to pass the time.
Nowadays, you never know whom you're dealing with, and it's better to stay vigilant and be discerning about a person's character when you're out in public.
It's a sad way to be, but it's the way people are socialized in a very divided and bonkers climate.

Those who had unsettling interactions in public with people they hardly know shared their experiences when Redditor SilentBaker8893Baker8893 asked:

"People of Reddit, what's the creepiest encounter you've had with a complete stranger that still gives you chills?"
Keep an eye out behind you.
You never know if you have a new friend.

Give Me Your Number
"I was in a grocery store doing my weekly shop, and was approached by a man who said I was pretty and asked for my number. No intros, no asking me how I'm doing, just getting straight to it. I politely declined and said I wasn't interested. He became persistent, so I ended up telling him to just give me his number so I could end the interaction."
"After he gives me his number, I go back to shopping without incident (or so I think). It turns out that this man was keeping an eye on me from the dairy section as i was walking up and down the aisles. As I'm getting ready to head to checkout, he decides to approach me again. This time, he's super agitated and raises his voice while asking why I won't just give him my number. I decide to be direct, and tell him that I said I wasn't interested and I will not be giving my number to a stranger. He really had an issue with it, became irate, and had to be removed from the store. I was walked to my car, and he ended up following me out of the parking lot."
"I was on my street when I noticed I was being followed, drove past my house, and started driving towards the police station in my city. He followed me until he realized I was turning into that driveway and then sped off. Luckily I haven't seen him since."
– Dismal_Ingenuity2247

The Homophobe
"I was walking home from work around 11 pm from Wrigley Field in Chicago. I walked home every night for years through these parts and never had any issue. I had my music in but never listened loud just in case. For about a mile I could hear someone yelling behind me, but they weren't close and I couldn't make out anything they were saying. I started to get a really bad vibe and decided to mute my music for a bit."
"I started to hear the voice getting closer but still couldn't make anything out until I heard a distinct 'I just really really DONT like gay people.' I turned around and saw an old janky dude just sprinting at me full force from behind, I remember his arms were flailing in the air uncontrollably. I decided quickly to just cross the street and see if he would follow me. I turned to stare at him as he slowed to a walk and stayed on his side of the street. Once he was parallel to me, without even glancing over, he calmly said 'That's exactly what I would have done.' And continued on, turning left into the train station about a block ahead. Gave me the creepiest feeling. I definitely was ready to fight if I needed, but dude had the most whacked out posture and vibe I'd ever seen."
– jaaaayy13
The Face Changes
"When my son was a toddler, I made a late night run to a 24 hour Walgreens to pick up a prescription for him. We lived in an urban area where that Walgreens was actually busy at that time of night. It was also right next to a Metro stop and was not a place where most people drove, so parking was super limited. I ended up parking at a curb a bit away from the store. When I got back to my car a youngish, very normal (by my estimation) guy came up to my window. I rolled it down a bit and he said 'I think I know you from xyz place.' I had actually been to xyz place before (xyz place was also a very popular place), so I tried to remember him."
"In that spilt second that I hesitated trying to remember him, his eyes went completely black, his whole face changed, and he grabbed the door handle of my car and tried to open it. I put the car in drive and peeled out of there, looking straight ahead. Only when I got to a red light a few streets away did I realize that the overhead light was on. He had actually opened my door a bit, and I hadn't realized. I never forgot his face. How it changed. I remember one of Ted Bundy's victims (survivor obviously) described how his face went from normal, attractive, friendly to black-eyed, unrecognizable, and frenzied. That's how this man transformed. There were some missing women in our city, and I always wondered if this guy did it."
– teeshirtandundies
These are reminders to stay vigilant when traveling.
Stalker
"Driving across the country with my wife and dog, we stopped at a gas station around midnight. I was coming out of the bathroom, and I saw the guy mopping the floor had stopped, and was just staring out the window at my wife, who had finished letting the dog pee and was slowly walking back to the car."
"There was a super creepy guy slowly sneaking up behind her. He was like 20 feet back, but quietly getting closer, and my wife had no idea. So I got out of the gas station real quick, and loudly went over to them, hugged the dog said let's get going, etc. The second I walked over to them the guy turned around and ran away."
"My wife never knew there was a guy sneaking up behind her until I told her once we got back in the road."
– Veritas3333

Cadillac In The Rear View
"I was driving on a back road at night heading to my parents house when a Cadillac started following me. It was a one lane road at night, dizzling on and off and this guy I notice has been following me for a little over 2 miles. At first I thought it was paranoia, so I used my blinker and they copied me. Every time I did it. A sole blue light then went off on their hood behind me I guess trying to get me to pull over. I called 911 and stayed on the line until the police intercepted me. Lst: the guy ended up being wanted on warrants for skipping bail on an SA charge. Definitely came way too close that night."
– Successful_Arm_7509
A Beautiful Distraction
"I was in Vienna during Christmas break. There is a large open air market in the middle of the city and thousands of people were milling about, eating, drinking, and shopping in the evening."
"A very attractive blonde woman with light blue eyes bumps into me, and in accented English apologizes. I said 'No worries' and we started chatting. She says she's from Poland and she's here for New Years visiting a friend. I mentioned I'm American but Polish in heritage and we continue to talk for several minutes. She says that she's hungry and wants to get food. I offered to buy her a slice of pizza at a booth. I get one for both of us and she takes a bite and says she doesn't like it and wants to go to a place away from the town center."
"Something about how quickly she rejected the pizza, which was quite good, set off alarms and I wished her a pleasant evening and walked away. I looped around the town center and coincidentally saw her walking down an alley with two large men, one on each side of her…very quickly I realized that she was bait to draw me into an alley so they could mug me."
"I definitely dodged a bullet that day."
– LaximumEffort

Listen To Your Gut
"I had a similar thing happen to me."
"Years ago I was in Edinburgh for the fringe festival. I was drunk walking back to my hotel when I passed by a bar and I hear an American voice say 'Hug me, it's my birthday'. She was cute and she sounded sad so I gave her a hug a cigarette and we started talking."
"We chatted for a few minutes, I can't remember many of the small details but I remember a few things that big red flags for me. The first was the she said she was in the UK doing an internship in becoming a pharmacist and every so often a word just wouldn't come out right. It just hit my ears wrong."
"My sister-in-law is a pharmacist and I remembered her talking about how hard it was to get her program to sign off on an internship in another state, let alone another country. And I got lost in that thought for a second when the girl said she just wanted to ditch her friends, and go anywhere else. And that's when it hit me why her words weren't hitting my ear right... she was trying to hide an accent. Sounded Irish to me but it didn't matter. At this point I had decided that I wanted to keep my kidneys so I gave her another cigarette and a hug, wished her a happy birthday and walked away.

"I don't know that I dodged a bullet but I'm pretty sure I was going to end up robbed or worse."
– NicktheEvil

These Redditors saw the red flags and avoided disaster.
Daughter Whisperer
"My wife and I stopped at a park with our then 7 year old daughter. My wife went off on her own for a few to look at some trees while I took my daughter over to the bank of the lake. Seemingly of nowhere this really creepy guy walked up and started addressing my daughter while ignoring me. He was going on about how to attract the ducks and was positioning himself in a way to get in between us. I did a quick calculation where I had a base set up to kick his @ss into the ropes along the edge of the lake which would trip him at his knees and send him into the water. I had my daughter by the hand and just interrupted the guy and pulled her away, the guy turned around and went right to his car, and left immediately. My insticts were strongly indicating that this man intended to abduct my daughter, and the chills from that experience still haunt me many years later."
– NorthernH3misphere

Item Was Not For Sale
"When I was 9, I was in K-mart with my uncle in the television section (remember when k-mart had those separate rooms for the tv's and big electronics?) It was Saturday morning and he sat me and my little sister down and told us to watch the cartoons on the tv's while he hunted down a sales person. Not 2 minutes after he was gone, we approached my 2 men and they tried everything to lure us out. We were petrified and didn't say a word. They finally lifted my sister to carry her out and was reaching for me when my sister peed on the one guy. He dropped her and she started crying. My uncle heard her and came running. The guys bolted. I still think about that all the time. We were so lucky that day."
– TheLastMo-Freakin

Wrong Signal
"When I was about 6 years old (this would have been around 1990), I was riding my big wheel bike down my block in a DC suburb. The way our street was situated, at the end of the block was the entrance to an alleyway that took you behind all the houses. I would frequently turn down the alley and go behind our house and enter through our back gate."
"As I got towards the end of the block, a car was coming and I stopped and waved my hand indicating that they could go ahead and I would wait for them to pass. The driver in the car refused to go and motioned for me to turn instead. So I went ahead and entered the alley."
"I got about halfway up the alley not quite to my house when someone grabbed me from behind. It was the driver and she was pissed. She had turned into the alley after me , drove down, parked her car in the middle of the alley and gotten out. She yanked me up by the arm, and screamed in my face 'Don't you ever use police signals with me!' I immediately began sobbing, ran to my house and told my parents. By the time they ran out the back door, the driver was gone."
"I'm 38 now and still think about it."
– hoyahoyahoya

Offering A Ride Home
It doesn't give me chills but I do reflect and wonder what would have happened."
"We had just moved from Illinois to Florida. I had just turned 12, so this was '86. It was a weekend; I don't remember the specific day. I got up early and went to the basketball court in the apartment complex I lived in. Started playing and this hatchback pulls up. Guy gets out of the car and asks if he can shoot around with me. He's talking to me, don't remember the actual conversation. I do remember him telling me that he had a job interview and needed to borrow a comb. He asked me if I had one and I told him yeah. He asked to borrow it and I said sure, I just need to go grab it real quick. He said that he would drive me and I told him, 'no, that's ok. I live right over there and I could walk'. He was pretty insistent on giving me a ride. Finally I just told him that I'd be right back. Went towards my house through the courtyard, but never went there. Waited around the corner to see what he was doing. One of the older girls that I played ball with showed up. He left a couple minutes later."
"Coming from small town Illinois, I was pretty naive. But that whole thing felt off. The dude didn't bother me; just the insistence on him giving me a ride."
– ReapYerSole

The term "Stranger Danger" was used heavily in TV programs and public service announcements aimed at children during the 80s through the early 2000s.
It basically educated kids to be aware of possible dangers associated with adults they don't know.
The same could even apply for adults.
I once interacted with a guy at the Gap in Manhattan while I was shopping for a pair of shorts and I initially thought he was "normal." He was a really good-looking customer–with dark hair, blue eyes, 6'2–who told me that the pair of shorts I was holding at the time would look very attractive on me.
I was flattered, and we got to talking. I was impressed by how articulate and smart he was, and I was under the impression he might be flirting with me.
He wasn't.
Long story short, he gave me his number and insisted I call him for information about this group he was a part of and that I would be the perfect candidate for joining and making money and going on various retreats around the world attending seminars on how we could better ourselves.
Yup. He was too good to be true.
Knowing he was trying scam me into joining some pyramid scheme-y cult group (I still have no idea what it was), I said I'll call him only if he went out with me for coffee after shopping and if he let me passionately make out with him while I was wearing the shorts he thought would look hot on me.
I was kidding, of course.
But he didn't know that. Suddenly, his entire demeanor changed. He called me a homophobic slur and stormed out of the store.
He even left his bag of purchases, and I yelled out before he exited, "Sir, you left your bag!"
Turns out it was a prop.
Careful, everyone. Don't be fooled by a gorgeous smile.
There are despicable people in our midst who can hide their true colors until it's too late.
It's all unfortunate really, as I've generally lost trust in people.
My experience–along with separate mugging incidents–has left me acting socially awkward when out on my own in public.

Who among us hasn't seen things that made us think we were still asleep?

Sometimes those scary movie moments are a reality.
Once in a while, Michael Myers IS in the shadows.
There are so many unexplainable happenings that leave our nerves wrecked.
As I type this, I swear I can hear moving in the bushes outside.
I'm not in the mood to be terrorized before bed.
Redditor TractorLoving wanted to hear about the things many of us have seen that left us shaken and a bit scared, so they asked:
"What's the most creepy thing you've ever witnessed?"
I've lost track of the number of things that have creeped me out in life.
I barely leave the house.
From the bushes...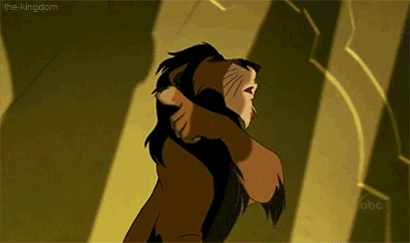 the lion king disney GIF
Giphy
"When I was about 12 I was sleeping on my trampoline with a friend and we heard the bushes move behind us, we flashed our flashlight to the bushes and a mountain lion was laying there stalking us, I have never run so fast in my life."
Fortherecord87
Voices
"Finding my dad dead in his recliner. I swear I heard his voice when the coroner came for his body."
PolesawPolska
"My granddad knocked over my great-grandma's ashes in his car accidentally, and to this day swears he heard her laugh, loud and clear as if she was standing next to him. She had a hugely wicked sense of humor and would have found this (and my very stressed granddad carefully collecting her ashes back into the container before my grandma saw) very funny."
Tanyaaahhh
From the Sea
"When I was serving my time as an engineer in the merchant navy we used to have to clean out what is called 'sea chests;' they're basically big filters for seawater that we would pump in to use as coolant and if the pumps were on when we were dockside we'd find all sorts of things like bottles, fish, crabs etc."
"One day we opened up the chest, pulled out the filter, and immediately saw this gold shiny thing which turned out to be a Rolex watch. Usually, we'd just dump out the filter but with the mitigating circumstances, we went through it thoroughly and found a piece of a shirt with cufflink still attached and last but not least a nicely rotted finger."
"The police ended up closing off the dock and dredging it but never found anything on the end." ~ MarkyBhoy101
Terrified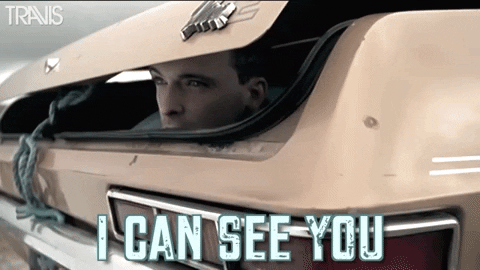 Watching I See You GIF by Travis
Giphy
"This guy followed me home. Said he saw me there often and named a few local spots I go to sometimes as places he sees me. It's been about a year. Never saw him again. I was terrified for a little while for sure."
ewqdsacxziopjklbnm
Stay vigilant out there kids.
People are watching and some of us don't notice.
Back Up Creep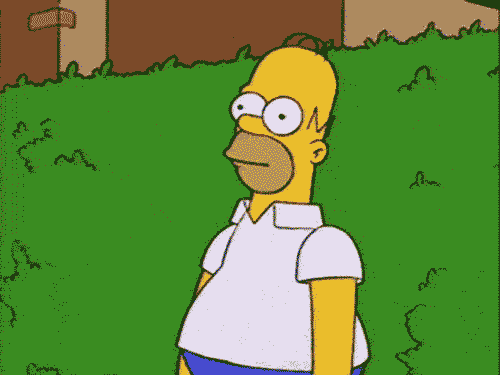 Scared Homer Simpson GIF by reactionseditor
Giphy
"I was in a restaurant years ago on lunch break. At the time I was a very thin 25-year-old woman. There was this big creepy guy sitting there who would NOT stop staring at me from the moment I walked in the door."
"I mean just open face staring without blinking for the entire 15 minutes I was eating several seats away. I asked for a box and left early to get away from him. As I walked out he said, 'You shouldn't be out alone. Someone's going to grab you and steal you away." 100% convinced creepazoid had someone locked up in his basement."
xain_the_idiot
'Youth in need'
"Was working in a restaurant. Nice place. That night we held a charity dinner for a 'youth in need' type of house. The guy representing the house, a worker there, was such a nice and kind man. Every teen there was only saying nice things about him. A good soul, that was giving everything he could for these teens."
"At one point they gave a big check to the charity. I must guess an amount they rarely received. Well under the excitement, that poor man had a cardiac arrest. Dropped there on the stage, cheque in hand. He couldn't be brought back. He died. Seeing this was already bad enough, but the kids everywhere in the restaurant screaming and crying for hours after... haunting."
Agronut
Inside the House
"One random night in middle school I woke up and had the odd feeling that something or someone was present in the house and coming towards my room. I was scared so I closed my eyes to pretend to be asleep. I could faintly hear something come into my room and it felt like someone was standing over me, looking to make sure I was asleep. I laid on my back, eyes shut, until the feeling passed, and ended up falling asleep. I woke up in the morning to find out that our house was robbed."
ThatOtherOtherGuy3
There in lies the rub...
"Well dressed 50 something business dude on a quiet Chicago L train reading a Wall Street Journal. Pretty woman with long curly hair dozing in the seat in front of him, her hair dangling behind the seat. The guy is rubbing and playing with her hair while reading his paper so I figure she's his wife or girlfriend who just wanted some space to nap."
"He is now intently rubbing and fondling her hair and not reading anymore. Suddenly she snaps awake and pulls in her hair like a bug was in it or something. She gets off at the next stop, he continues reading. They didn't know each other at all."
mtzuker
Why do people feel the need to overshare?
People really need to discuss boundaries.
CW: violence, fighting, and assault.
We'd like to believe humanity exists with plenty of examples around us of people doing good things for others.
Sadly, the harsh reality is that there are just as many individuals who have no respect for others and wish to cause harm.
People who've had bad encounters with someone they've never met shared their experiences when Redditor Jemuzu8304 asked:

"Whats the most f'ked up thing a complete stranger has done to you?"
Drivers and passengers recall their rude interactions.
The Prank
"One time I was in south Philly and a car pulled up with two guys in it. They called out to me asking for directions so I walked over. As I was explaining where to go the dude in the passenger seat spit in my face and they sped off."
– the_humbL_lion

Willing Victim
"You just reminded me of a similarly gross interaction:"
"Years ago after a doctor's appointment, I got into my car and turned it on, at which point a small child started leaning/sitting on the hood. His heavily pregnant mother stood by doing nothing, apparently distracted by her phone. I rolled down my window, and asked if she would mind getting her child off of my car, as I needed to leave, and was concerned he could get hurt."
"She asked if I had insurance. Confused, I answered '...yes?', to which she said 'Well I hope you DO hit him so I can get some MONEY!' She proceeded to lean in through my passenger window, and started spitting on me. The kid was no longer on my car, and I desperately wanted to get away from her, so I put my car in reverse. She then hurled her pregnant belly into my sideview mirror, and shrieked in such an exaggerated way, as if I had hit her."
"I eventually found a new doctor."
– TheHaydnPorter

Unwanted Car Wash
"Stopped at a red light one time. Someone from a building adjacent to the light threw a bag of ice and water on my car, from a few stories up. Dented the roof and shattered the windshield."
"Wasn't even a nice car, I was driving a Dodge neon sh*tbox."
– IAmPandaKerman
You never know the capabilities of strangers you encounter.
The Violent Thief
"I got held up at gun point 2 weeks ago in philly 10 feet from the door to my friends apartment. They stole both our watches. My watch was given to me by my dead uncle. https://imgur.com/a/V59aebW"
– xcpain93

Hit By A Hard Object

"Reminds me of something. Some a**hole tossed a lock, like the combination type out of a car at me and hit me in the knee. I had trouble walking correctly for damn near a month."
"I always thought if they'd have stopped at a light I'd have hurled that b*tch right back."
"Good thing they didn't. I wasn't in any condition for a fight."
– Ok_Relationship_705

Moving Targets
"I also have a drive-by experience but it was with a f'king paintball gun. My friend and I were in freshmen year, just walking to the park to play some ball and with no warning he suddenly recoils and shouts in pain. I had no clue what happened. He reaches at his back and when he turns around I see a bright red paint splat on his white shirt. I look up and see the car that just passed us turns around, pulls up next to us with the kid in the passenger seat hanging the gun out window saying 'Sorry bro, I'm just so surgical with this thing,' and speeds off. Pretty hilarious story in hindsight within our friend group now, but at the time we were pissed. Luckily we got their plates and the cops showed up at their house and they got in trouble. F'kers."
– zakxk

Wrong Target
"I was about 11 and me and some friends were standing on a small bridge over a lake. All of a sudden I was picked up and thrown over the railing into the lake below. I tried to grab onto anything I could as I fell and scrapped my arms up pretty good. I still have scars 30 years later. So I swim to the side and some older kid comes up to me and just say - sorry, I thought you were someone else."
– discostud1515

Attacks happen when you least expect it.
Random Attack
"Punched me, for no reason. I was standing. Waiting for the community bus. A stranger got out of the car and punched me. I filed the Police report but nothing happen."
– Hallo-Mapskollegen

Hitting The Elderly
"My grandmother was at the movies and a guy walking up the aisle punched her in the side of the head. He told the cops he was mad because he was on a bad blind date."
"Like...great excuse to wallop a 75-year-old woman minding her own business."
– BarracudaImpossible4

​The Ferrari Guys
"Had a similar thing happen when I was in Downtown Los Angeles. I was crossing the street and just came up onto the sidewalk. Some dude in a Ferrari steps out of the car, walks up to me and tries to swing on me in broad daylight. I sidestepped this dude, and he then spun to try to hit me again, calling me a motherf**ker and not to dodge. I caught him with a nut shot with my foot and doubled him over."
"His buddy hops out of the car, and another of his buddies (I assume) gets up from the side of the sidewalk and both are yelling at me, and I'm like, 'ah, f'k, I'm not ready for this.'"
"These absolute legends who had been watching all this sh*t go down just appear out of nowhere and jump these guys for me. Like, six different people from out of the woodwork. Nutshot and Scrub (Ferrari guys) hop in the car and just take off, scraping the car and taking the right side view mirror off. Their (assumedly) other homeboy gets left behind, but he tries to stumblef'k his a** away after having taken a couple of hits to the head. One of the guys who helped me jogs up and punts this dude in the side right after he falls over, doubling him up. Meanwhile, everybody else is checking on me and making sure I'm good."
"Cops show up, detain us, figure out what's going on, let us go, and arrest homie that couldn't get away. Come to find out, these guys have been doing this for weeks, and the people who helped me were local residents who had been on the lookout for Nutshot. Arrested homie later squealed, and all the guys involved got a couple of years for aggravated assault."
– feronen

My bad interactions with strangers were all random but definitely premeditated assaults.
I was mugged twice in New York City while I was typically minding my own business.
Also, while I was in Barcelona, I had a team of youths pick-pocket me and run off with my wallet containing my passport and credit cards. Fortunately, the friend I was with saw what happened and ran off after them. She sucker-punched the young lady who had my wallet, causing her to drop it.
Be careful out there, folks!