The gravity of a kind act is in the beholder.
Despite the constant barrage of horrifying incidents and hateful actions spewed by the media day in and day out, we must remember that there are some really wonderful people out here.
And they are building community with their neighbors all over the place.
Fortunately, for those kind strangers, a small selfless act isn't a big deal. They do it without thinking about it. Truly, they can't not do the morally good deed.
But when we are on the receiving end, that small moment of kindness can feel gigantic. Whether it's the timing or the tone, it really can feel like the most important event that could've happened.
Some Redditors gathered to describe the times they were blown away by a small good deed that came just at the right moment.
astridius asked, "What is the most selfless thing someone is unaware they did for you?"
A list like this is a good inspiration to think upon what we're grateful for. It can be helpful to comb through our past and recall the minor moments that turned out to be pretty huge.
Chances are, we all have a couple people like that.
Want to "know" more? Never miss another big, odd, funny, or heartbreaking moment again. Sign up for the Knowable newsletter here.
Keep reading...
Show less
"Stranger danger" isn't just a rule for kids at the playground--it's a mentality that everybody should have. Maybe it's my paranoia, or the fact that as a woman I get catcalled every time I leave the freakin' house, but I personally believe that we need to be wary of strangers. And these stories are exactly why.
Here are some of the scariest encounters people have had with strangers. I'm not excited to read these- my anxiety won't thank me. Enjoy!
U/Anchovy7 asked: What's the scariest encounter you've had with a total stranger?

Being a former resident of New York City, I have had plenty of stories of people sitting next to me and saying creepy sh*t. It's strangely comforting to know that other people feel that pain too.
Thank you, Marty.
It's a mix of the scariest, and the best:
I was eleven, and at the park with my cousin who was three. My cousin being a stubborn three year old told me to leave him be, and I sat out on the bench.
I was just reading my book, and occasionally looking up, until this like fifty something year old man sat down next to me, and just started talking.
He asked me, which kid was mine like four times, even after I made it quite clear I was uncomfortble, and then he get's all close to me, and was like:
"Do you want another one?"
So I started freaking out, until this homeless man, (who I later knew to be Marty) pulled me off the bench, and told him that he was lucky he didn't 'pop his jaw' and told me to go home.
I'm glad Marty showed up, because I don't know what I would have done.
Update: Marty says hello.
Never go to the library in a big city. Trust me.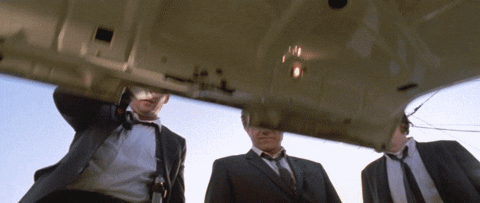 steve buscemi trunk GIF
Giphy
Not scary per se but deeply disturbing. Random dude at my local library accosted me while I was enjoying a new sci-fi novel and was absolutely convinced I was his son. Kept telling me he was sorry and he never meant to kill my mother who he called Pink and said some other heinous sh*t I won't describe.
Bat sh*t crazy but he sounded so rational and calm the whole time. Sh*t gave me the creeps for a long time after.
Creepy af.
I was in high school and worked at a truck stop.
One night a trucker came in and stared at me for a long time. Wherever I moved to he was staring me down. I told him that if he needed anything that he would need to come to the counter and order it.
He just grunted and kept staring.
I'm not a small person and at that time I was in football, wrestling, and track. I was also at the gym 6 days a week. I was 190 pounds of muscle and teenager hormones. But the vibes I was getting from this guy were making me nervous.
I called up my other co worker and told them I was going to be in the freezer for a while. So I was stocking the freezers and coolers for a while and then went to the bathroom.
As I entered the bathroom the trucker jumped up and walked in behind me and just stood in there while I took a piss and washed my hands.
As soon as I got out I grabbed the trash bags and bee lined outside to take care of the trash at the pumps until he left.
My co worker asked me why the trucker kept following me after I finally came in.
I had no idea why. He never said anything. Didn't order anything. Just filled up his semi and creeped on me.
I've never been as creeped out by a person as I was with that guy.
​The scariest encounters are the ones aimed at kids. Absolutely no sympathy for these monsters.
This is deeply disturbing.
When I was about 6 I was with my family at an incredibly crowded street festival we'd go to every year. I remember we had stopped to watch a band play for a minute or two, and then my mom (I assumed) took my hand and we continued walking.
After a few seconds I realized the hand I was holding was puffy and hot, and my mom's hands were always cool and more slender, so I knew it wasn't her hand I was holding. I looked up to see a woman with long blond hair and sunglasses grinning down at me. I said "You're not my mom" and she just laughed and said "That's okay, you can come with me anyway!"
Obviously my mom and dad had realized I was not with them at this point and were freaking out. My dad just happened to look in the exact right direction at the right time and saw this lady leading me away through a break in the crowd. He ran over to us, grabbed her shoulder and she dropped my hand and disappeared in the crowd.
I still can't believe he spotted us. It was like shoulder to shoulder people at this thing.
Wtf....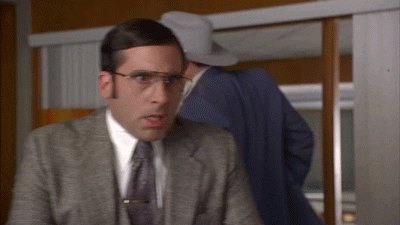 yelling steve carell GIF
Giphy
I was 16 and sitting on a train station with my mother. Some man came over and started talking to her.
After a while I looked at the clock and informed my mother that we needed to go because our train was about to arrive. He flew up from the seat and started screaming at me and wanted to fight me. My mother was confused and tried to explain to him that I was her daughter and that we really did need to leave. He just continued screaming which of course made teenage me scream back at him. She had to pull me away from there.
I never understood what made him see red like that. All I did was inform my mother our train was coming and we needed to leave.
That's horrifying.
I will never forget it. When Ghostbusters 2 came out I wanted to see it. My mom took me to the local theater I think I was around 9.
I needed to use the bathroom so I ran down the small hall and turned the corner. When I saw a much older man come out of the bathroom. When he saw me he stopped went back in. When I didn't move he opened the door peeking his head and arm out motioning me to come towards him. I probably looked like a deer in headlights I didn't move. It was frozen until he said: come on, come on in. Panic rushed over me and I ran back towards my mom, who said I was pale white. She quickly left the theater with me and went home. Stranger Danger worked out that day in the 80s.
I can still picture him, or atleast the picture my brain made of this memory.
​So this one's kinda obvious, but clearly there had to be a section about the horrors women go through every day if we dare step foot outside our homes. Here are a few intense stories.
Moms looking out for each other.
I dropped my son off at school one morning and then went to the grocery store with my infant daughter. It was so early, there was only 1 or 2 other customers. There was an older man with a walker that I didn't really pay too much attention to that kept popping up in the same aisle as us.
I got out to my car and put my groceries in and then was putting my daughter in her car seat when the man came up behind me. He asked me a question and when I turned to answer he shoved his walker into the back of my legs pinning me against my car inside the open door. I tried moving around but couldn't go anywhere except forward and he started pushing me down to the floor of my car. I was so scared that once he had me down there he was going to go for my daughter so I threw myself over her so my whole upper body was in her car seat and wedged myself in tight trying to cover as much of her as possible.
He grabbed me by the hair and was trying to pull me up when someone started honking their car horn. Another mom had been sitting in her car with her own baby asleep and had seen what was happening. Another car pulled up behind mine and the man ran over and got in quickly, obviously never needing the walker. The police were called but the plates on the car that he left in were stolen so as far as I know he was never found.
It can happen in your own home.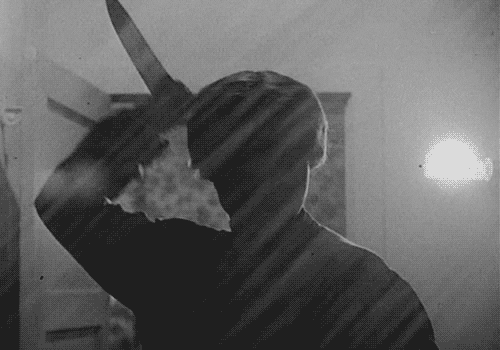 Movie Stabbing GIF
Giphy
I was taking a shower in the bathroom of the walkout basement. My 3 year old son was upstairs with my mother eating breakfast. I heard him open the door and told him "Mommy is in the shower, you have to wait."
The door didn't close but he didn't respond either so I asked him to go back upstairs and ask grandma for whatever he needed.
Instead I see a a shadow and outline of a hand touching the shower curtain and realize that there is an ADULT in the bathroom, not my son.
I scream and punch through the shower curtain. I don't think I connected, but I heard the man run out anyway. As fast as I could I jumped out and grabbed a towel to check on my son and mom. At the same time my mom was coming downstairs to see if I was ok from the scream.
The man never went upstairs and they didn't even know it had happened. The walkout basement door and window were open.
I called the police and they didn't find him, just my empty wallet about a block away. They did come back to me a few weeks later to let me know that they caught a guy in the area assaulting women at gunpoint and they think it was the same guy.
Never been so scared in my life.
Add: The most visceral part for me was knowing he was just standing quietly in the bathroom while I talked to him like he was my son. Honestly, I don't know why but that creeps me out the most. It felt really violating at the time.
Been there.
I was walking home from the bus stop after school. About 15 years old. It was really not far but there were construction workers drinking on the side of the road. One of them got up and followed me home calling suggestive things. I honestly can't remember what but his intentions were clear. This was about 200m from home so I sprint home. We have an automatic gate so I realize he will catch me if I wait for it to open or he'll follow me in. So I climb over which is normally not easy but that day I flew over.
I was really shaken up. For me this story is actually about what happened next. Which is that I called my mom who had an intense job. She dropped everything at work, came home immediately, made me hot chocolate and pancakes. We had a long conversation where she validated my feelings and fear. She's the best.
Truck stops alone at night are the worst.
I was traveling home to California and I was in Nevada. It was an emergency so I'd packed and left at around midnight. It was about five thirty am or so in rural Nevada. I was at a stop on my usual route. I was very familiar with the particular stop, and it was just an hour or so before the California border.
Being a lone female, I concealed carry (I have my extended permit which allowed concealed through several states, except California) and I was at my truck at an empty spot, and I was in the cab disassembling and putting away my gun to be in compliance. Stepped out to go to the restroom and someone had managed to get close to my truck and was hiding along the passenger side, and I didn't know it until I'd walked passed them.

Whoever it was grabbed me from behind. I let out the loudest, most blood-curdling scream. Oscar-winning scream. But there was no other people at this stop. I fought and tried to buck the guy off of me, but I wasn't doing very well. Kicking lead him to lift me off the ground where I couldn't get him, and trying to break through his arms made him bend me over with him still behind me. I'm not sure how long I was screaming and fighting, but then I heard tires screech and I figured it was the creepy van my parents told me to avoid as a kid coming to take me away. Nope. It was a Toyota Corolla full of local teenagers headed to the gas station before school. The teens jumped out and ran towards us, and the driver stayed in the vehicle. The guy who grabbed me took off, two of the kids chased him through the desert beyond the gas station on foot, and the driver and the other kid made sure I was alright.
I send these four boys Christmas and birthday cards every year. I'm sure if it wasn't for them I would've been kidnapped or killed. Josh, Austin, Mason, and James, thank you guys.
The world is terrifying, my dudes. I've been harassed by my fair share of strangers, and it's the reason why I'm super careful just was walking around my neighborhood.
Protect yourself, protect your kids, protect your friends. It's scary out there
Some jobs require people to either enter or work in the homes of strangers.
To many of them, jobs involving visits to homes of people they don't know are better than toiling away for hours while being confined inside an office cubicle – not that there's anything wrong about that.

But there are a few who still get an unwelcome shock of their lives – even with the understanding that their particular work atmosphere can be unpredictable
Curious to hear about their experiences, Redditor jlbeekman90 asked strangers on the internet:
"People with jobs that require you to go into strangers' houses, what is the weirdest thing you've encountered?"
Not Alone
No one ever told these people they would have friendly intrusion while on the clock.
Got Goat?
"A goat in the living room. The mother came down and shooed it outside."
"human 'mother', or goat mother?? lol"
Stinky Critter
"Not me but my dad who can tell the story much better than I can. He was once repairing a furnace in the basement of one of his clients homes. Nobody was home when suddenly he heard a scurrying behind him, but when he looked nothing was there. This went on several times before he realized the noise was coming from behind a couch. Slowly, he began towards it. As he bent down, a skunk popped out from its hiding spot and met him face to face. Turns out he was a pet, but apparently it really spooked him at the time."
"Awful And Itchy"
"I'm an EMT, so I've seen lots of hoarders, human and animal waste, etc. But, the most aggravating day was when my partner and I got fleas from this dudes house. Our ambulance was swarming with fleas. Her and I were covered in fleas. We could see them jumping around there were so many. We had to mark out of service to decontaminate the truck and ourselves. It was awful and itchy."
The Zookeeper
"I work as a mobile computer repair/IT service guy. Went into a house to work on a laptop, and they happened to be my next-door neighbors. House had an animal smell (people with pets usually do not notice). But this was different. As I sat down to work on the laptop I heard a loud screech, and a pigmy marmoset jumped from a cabinet onto my head, pulling my hair violently. I then watched as an albino skunk, 3 house cats, 2 small dogs, and various large birds (a mynah, African gray, and what I think was some kind of guinea fowl) all appeared from various rooms and furnishings. All the animals were kind of friendly (there was no biting), but the sheer volume of animals in that tiny space was crazy. A few weeks later the Department of fish and wildlife and US customs raided their house. I found out later my neighbor smuggled rare animals. And had several aquariums full of rare poisonous snakes."
Basement Community
"Not me, but my SO. SO used to work for comcast as an installer and electrician many years ago. He has lots of odd/funny/alarming stories. My favorite is when he was in the basement of an old house running some wires. He couldn't find the pull for the lights so he was using a small flashlight to look around. So he's looking around and catches eyes in the dark with his flashlight. Goes back and realizes there's many eyes watching him in the dark. As soon as he realizes he gets creeped out and starts to head for the stairs. Then something starts screaming. Which makes him scream. Then the home owner comes down turns on the lights and apologizes for not telling him about the herd of goats that live in the dark basement. Apparently they are easily startled. He said there were probably a dozen of them down there."
Horror Movie Territory
People who enjoy going into scare houses during Halloween wouldn't dare experiencing the following.
Here Are My Digits
"So this was back when I was a student on a placement in community mental health services. I went out on a visit to see a man who was just recently discharged from a medium secure hospital, he had schizophrenia / psychosis. We were going in for a routine checkup."
"I knock, he opens the door, and this incredible stench just hits us in the face, and I thought I was gonna throw up right there. But alas, my supervisor urges me to go in, we walk into his house, and it just smells sooooo bad. My eyes were watering. I keep my composure, we chat to him, and I notice some black thing on his kitchen table, looks like rotting food/mould/tiny dead mouse... Idk. So after chatting, I casually ask him what that black thing is and if he needs help cleaning it up."
"Oh it's my toes"
"What. The. F'k."
"Yeah I cut them off, they didn't fit right on my foot."
"Needless to say he was immediately readmitted. He reportedly cut them off with a kitchen knife and then seared his wound with a lighter. I believe he had to have his entire foot/below knee leg amputated because it got infected."
Scare-bnb
"I used to help my dad who was a real estate appraiser. We went into this one house that was in the mountains, it was vacant. One room looked like it had black carpeting. When we looked closer, we found out the floor was covered in dead flies. The only room in the house like that."
Grisly Discovery
"A neighbor called the police after noticing the mail piling up outside of a neighbor's house, never ever a good sign. I get the check the welfare call and go with a back up car. No answer at the door so we try to look through all the 1st floor windows when my partner spots,a foot in the hallway. We forced entry and found the eldery female barely alive. She had fallen two days,earlier and had a broken hip. Fire/rescue came and got her to the hospital in time. I know not the weirdest thing finding her. We had to grab all the prescription medicine we could find to take to the hospital, it was then that we found her mummified husband sitting in the bedroom chair. Coroner said he had been there about six months."
Trash Can Alternative
"I was 20 years old working as an internet installer (just over 10 years ago). A cute girl a little older than me ordered service so while I was at her house surveying (both flirting) I told her I had to trace some lines down. It was a studio type MIL suite she was renting behind a house as she was in college."
"Started tracing lines and had to look behind her bed. It was just a mountain of used tampons, she had been shoving them under and behind her bed. The rest of the house was relatively clean."
"Also lots and lots of hoarders. There are so many hoarders."
Wasteland
"When I was a caregiver, I was absolutely flabbergasted when I walked into a home where there was dog sh*t everywhere. No pads, no newspaper, etc. Just dog shit e v e r y w h e r e, of all kinds. Dried, fresh, broken into bits, whole pieces..."
"There was a capable adult in the household who could have let the dog out. I had to bite my tongue, every time I went there and was told to pick it up, because I so badly wanted to go 'What in the absolute f'k is wrong with you??? How do you live like this when I'm NOT here???'"
Pizza Delivery
These Redditors delivered pies and came back with bizarre stories.
The Gift
"As a pizza delivery driver, I wasn't required to go into anyone's house, at least on paper. In practice though, it happens. If I were doing the same job now, I'd be much more wary of going into someone's house, but at 19, I thought I was invincible and didn't care."
"I have tons of pizza delivery stories from back then, some I've even told on Reddit before, but I've never told this one."
"There used to be this log cabin looking house right in the middle of town. It's since been demolished but it was legitimately just a very large log cabin sitting in the middle of a city. It was probably 10pm when I went out on the delivery. I looked at the address, looked at the wall map to see exactly where I was going (the days before GPS), and realized it was the log cabin. I'd always noticed it but had never visited it, nor did I know anything about it. So it was kind of exciting getting to see who actually lived in this place."
"I arrive and pull into the driveway and for the first time, I noticed it had 3 separate doors. A, B, and C."
"'I'll be damned, it's a triplex,' I thought."
"The address was for unit C, so I went to unit C and knocked on the door. As soon as it opened a wall of stink knocked me across the face. It smelled like... I don't know, a mixture of piss and unwashed crotch? A woman answered wearing nothing but a t-shirt and panties, which wasn't particularly strange for my town, but when she raised her arms, I could see her boobs hanging out the bottom of the shirt."
She turned around and said "I gotta get my pocket book, will you set it on the counter?"
"Extremely hesitant, I crossed the threshold and saw the counter right next to me. I set the pizza down. She came back out with the exact change and a copy of The Last of the Mohicans on VHS. She handed me the money and said 'Have you seen this?' and plops the video in my hands."
"'Uh, yeah, years ago,' I say."
"'Well now you own it,' she says. 'That damn movie is so good.'"
"I stare at her and the tape for a moment and I'm like 'I mean if you like the movie I don't wanna take it from you."'
"'No it's fine,' she says. 'I got like 50 copies of it.'"
"Right after she said that, I noticed her tv was on and, no sh*t, Last of the Mohicans was playing. I remember clearly it was the scene where the guy was being burned alive."
"'Okie doke, thanks,' I said, and left."
"When I got back to work, I told my manager I'd just delivered a pizza to the log cabin in town and he looks at me and says 'Did she give you a copy of Last of the Mohicans?'"
"'SHE DID!' I replied."
"Yeah I got a copy from her too."
"Not particularly scary or anything, just weird. I never had a delivery for her again."
– CDC_

The Excited Teen Customer
"Similarly, I had a young guy once open the door in nothing but some track pants and I couldn't help but notice his raging hard-on and a semi-nude old lady lying on the couch behind him."
"Pizza delivery doesn't pay enough, but it's a crazy job with limitless stories."
– CDC_

Pizza Museum
"I was an internet installer about 10 years ago, too! I actually just recently got back into the industry, but yeah..... There are a lot more hoarders out there than people typically think. And for weird stuff, too. I had a guy that had stored about 4 years worth of pizza boxes in his basement, stacked to the ceiling and piles sorted by where he ordered them from."
Many employees who deliver items or make home visits for inspection and repairs have continued doing god's work throughout the pandemic – as long as they abided by safety protocols and were healthy.
With much of the pandemic seeing an uptick in such services, these itinerant workers undoubtedly have endless anecdotes to share.

Hopefully, stories about finding corpses or severed toes inside homes were not a frequent occurrence.
Because no thank you.

Keep reading...
Show less
Sometimes you can only open yourself up completely with a person you've never met and may never meet again. That is probably because you owe that person nothing. For a brief time you'll share an intimacy without judgement because there is no baggage. And these moments can be life changing and affirming. You never know how a quick smile or hello will change the course of a person's day.
Redditor
u/v_rose23
wanted know about the people they've encountered that left a lasting impression though by asking...
What's the nicest interaction you've ever had with a stranger?
Many years ago, a significant break up left me devastated. After my ex and I shared our last goodbye on a balmy evening in the west village, I had to make my train pilgrimage home alone. The trek was about forty-five minutes from where I was, it felt like forty-five years. I tried my best to keep a stiff upper lip. But five minutes into the trip, nestled in between two girthy men on a crowded train, while listening to Adele the waterworks became unstoppable. I diligently tried to hide my shame. But between the snot, the tears and the drunken sing along to "Hello", there was no hiding it. At my lowest moment, I felt an hand. I looked up as a delicate young woman handed me a packet of tissues. She just smiled and winked. And then she exited. I never saw her again. But she reminded me, with no words, that one day it was all going to be ok again. That there as still goodness in the world. I needed that. I wish I had told her. I bet these next people can relate.
A Grand Family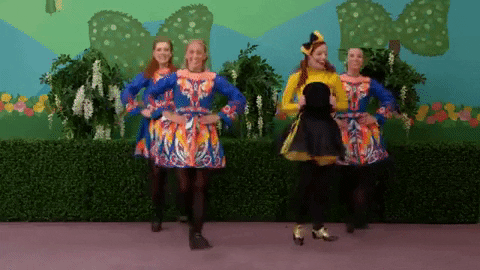 Dance Dancing GIF by The Wiggles
Giphy
When I was a kid me and my family travelled around Ireland for a bit. When it came time to get the ferry back to England, our van broke down and we missed it. There wouldn't be another ferry for two weeks.
The Irish family whose house we broke down outside of took all six of us in for two weeks and never asked for anything in return.
"I've had a rough few days" 
i was staying in a homeless shelter and i'd just cut my abusive mother out my life. i felt like absolute crap and decided to sit in Mcdonald's for a few hours just to kill time. i'm sitting there and this wee girl (maybe about 5) comes up to me and asks me why i look so sad. i don't want to bum this kid out so i just say "i've had a rough few days" she says to me "wait there, i wanna ask my mum something" so she runs back up to me a moment later and hands me a balloon. i'm a bit confused and try to say "thanks but it's your balloon, I don't wanna take that away from you" but she's absolutely certain this balloon will make me happy.
So i'm sitting there with this balloon she tied around my bag and invites her mum and sister over to talk to me because she thinks i need company and cheering up. it was actually really sweet. kinda reminded me no matter how sh!t my parents were, there's still good parents out there. I gave them my happy meal toy and £1 each. the mum was also super nice. we sat there chatting for a bit.
it doesn't sound like much but I'll always remember that because it was something I needed and just cheered me up. I think i might still have the balloon in a box somewhere.
Hours in the Rain...
I spent 10 hours total in Ireland once and in that time I got rained on for three hours and wind destroyed my umbrella, had a splitting headache and nearly pissed my pants, saved an old guy's seat in the top tower of the St. James' Gate Brewery and he ended up giving my wife and I free tickets for a bus tour, came with us and became our tour guide for the day. Brian, you were awesome.
Ireland seems great for these moments but I hear stories like this from all over the world and it makes me feel so much better about things.
Rock, paper, Scissor
I was searching for a parking space in the city where parking spaces are rare.
Just as I found one and set my blinker another guy coming from the other direction set his too.
We looked at each other undecided for a moment, then I signaled a rock paper scissor game through my front window. He immediately understood and we played one round. He won the game so I still had no parking space, but the interaction made my day!
When in Walmart...
I walked down the toaster aisle at Wal Mart a couple of summers ago and an elderly woman was trying to make a selection. She stopped me and asked me my opinion. Until then, I hadn't noticed that there were so many choices in toasters available nowadays. We discussed the various merits of each toaster and hit upon the type that also toasted bagels as her son's family visited throughout the year and they enjoyed bagels for breakfast and she would love to provide that for them.
She thanked me for assisting her and wished that we could be neighbors. She said that she had lovely neighbors now but that I was so kind and would be a wonderful addition to the neighborhood. That made me feel pretty good. I walked away beaming.
At certain moments in life all you need is a thank you or a good job by someone. And when that someone is a complete stranger it can mean more. They're not family, they don't have to say anything. They aren't a loved one, so there is no hidden agenda behind the sentiment. You don't have to measure up or prove anything to a stranger, and Lord is that ever a freeing feeling. I have to admit, when it comes to my talents, I always soak in the compliments of strangers deeper. They're going out of their way for no reason except to be kind. This whole thread just proves the point on how connection matters. Even in unknown eyes.
Going Home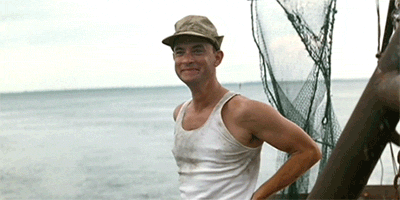 Tom Hanks Hello GIF
Giphy
I was in Denver's International Airport and me and my dad were on standby the entire day.
First flight home we tried was early 4am. Then we tried four more throughout the day. As an 7 year old little boy, i remember feeling overwhelmed, anxious, and just exhausted because i wanted to go home so badly. My dad bought food at one of the restaurants in the airport to cheer me up but i remember crying and bawling to my dad saying "i just want to go home."
Little did I know i would meet one of the nicest strangers that day. On the last flight to Phoenix, Arizona at around 12 am, a man who was also on standby today gets called to board but he took the last 1/2 seats meaning me and my dad would have to stay overnight at the airport. But this kind generous man decided to give up his spot so that me and my dad could get on the flight. I cried again and hug him with all my heart and said "thank you." He said that he also saw us the whole day on stand by and noticed that we were feeling overwhelmed and frustrated. His selfless act and generosity truly shaped the way I see humans and helped me be the person I am today.
Take my Handiwork...
On weekdays when I did my daily practice, a lady I didn't know would sit in a pew knitting afghans.
She'd listen to the organ music and knit, sometimes for 2-3 hours at a time.
One day, she came up to the organ console in the church's choir loft and introduced herself, showing me her finished afghan - a truly beautiful piece of handiwork.
She said, "I knit this for you as a gift in appreciation for your music. I look forward to hearing you practice each day."
When I look at that afghan now, I still see her sweet face, smile, and genuine kindness.
the lovely soul
15 years ago, I was on my first solo travel trip and I was walking along the pavement of this quiet residential area in Bangkok and it started raining heavily and this man with an umbrella who must have been walking behind me was suddenly at my side and we shared his umbrella for a few blocks and neither of us said anything because we didn't speak each other's languages and then when we parted ways we both smiled at each other and I remember thinking that this man's lovely, kind soul was visible both in his actions and his smile.
The Rear End
I rear-ended a woman on my way home from work once. I was in the middle of a heated conversation with my passenger, came upon a line of cars at a red light, slammed on my brakes but just couldn't stop in time. The whole thing was my fault, nothing but stupidity and negligence. No serious damage but I hit her hard enough to make her car rock forward.
She got out, asked if I was okay, and gave me a hug before getting back in her car and going on her way.
Made me rethink how I interact with strangers and changed my perspective of people forever.
Still think of her often.
Good Luck Friend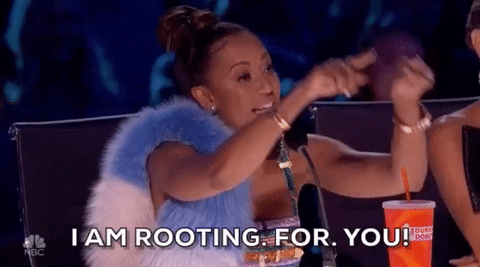 Mel B Good Luck GIF by America's Got Talent
Giphy
I took a motorcycle taxi in Bali. Haggled with the guy who wanted a bit more money than I thought the trip was worth. Jumped on the back of the bike and chatted as we rode along.
He said he'd moved from another part of the country to Bali after his divorce, looking for a new life. I said I really understood what that was like and wished him all the best. When we got to my destination I only had the exact amount he had asked for, so I gave it to him and we both walked away feeling happy and understood. People are the same wherever they are from.
Be kind, to everybody, especially now. So far 2021 is better than 2020 but it's still off to an auspicious start. Things are so fragile and everyone is on edge. So let's do our best to spread some decency, even when surrounded by strangers. Flash those pearly whites.
Want to "know" more? Never miss another big, odd, funny, or heartbreaking moment again. Sign up for the Knowable newsletter here.
Keep reading...
Show less
Whatever happened to depending on the kindness of strangers? Often times it feels like every stranger is my own personal comic book villain. It says a lot about us as a society when something as simple as a "good day to you" can spark a riot. Now granted, some are really struggling, so they may not have ill intent, they may not know any better. But there are a bunch of people out there that are just plain ornery, on a good day.
Redditor
u/Mizuazura
wanted to discuss the times we've all been accosted by a total rando or three that left us baffled by asking....
[Serious] What is the stupidest reason a random stranger was mad at you? What happened?
A Time for Battle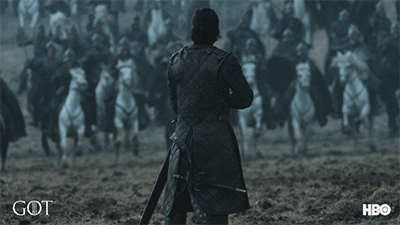 got GIF by Game of Thrones: #PrepareForWinter
Giphy
I bought the last cream-filled doughnut at a jolly pirates and the old lady behind me in line took this as a declaration of war saying that I took it from her. The worker chimes in saying they making more and they'd be ready in about half an hour, but she wasn't having it. I hope she's doing ok, it was such a silly thing to get mad over.
Stupid Mom
This would sound stupid to some of you.
I was 10, and I was playing at a public park. Suddenly, a 6 year kid came near me and started confronting me, she said I was too old to play in the kids area. I wanted to ask her "Who the hell are you??" It was embarrassing because a kid was scolding me in front of so many people.
Her mom thought that I was harassing her and started running towards us. She shouted at me without knowing what actually happened. And, people was praising that freaking kid for being 'brave'. I did nothing wrong, the swing wasn't her mom's property and she talked as if she's the Mayor of our town.
I work at Target...
Had some lady get mad at me last night in a Walmart because I wasn't an employee there and couldn't help her.
Last I checked Walmart employees don't wear bright crazy yellow shirts with reflective safety striping, faux badges on their sleeves, or wear slippers while on duty.
SHUSH!!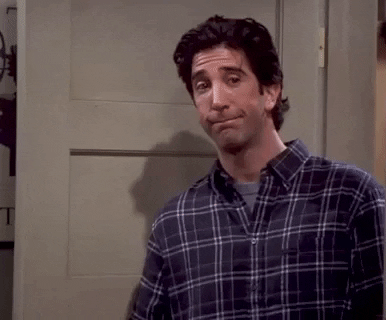 Quiet Ross Geller GIF by Friends
Giphy
I once had a guy at the beach yell at me to stop laughing. I wasn't laughing at him at all. Just laughing to myself because I was happy and having fun.
Looks Weird...
A guy yelled at me from balcony because I didn't pick up after dog. He couldn't understand that my dog only peed. I had to explain to him that female dogs need to squat to pee. He also couldn't accept the fact that she is a female dog, because she just "looks like male". (American akita).
Evil Lives
I was 8 years old, swimming in a swimming pool and a women nearby frowned at me and said, "UGH! Lose some weight!!" I didn't know how to respond, I just started crying.
Man, this could be my grandmother. She liked to say things just to shock people. We were in the mall one day when a little boy strolled by, and my grandmother said, "What a fat little boy!" This, from a woman whose body shape could best be described as an apple on stilts.
Also the same woman who visited us while we were living in Germany, and while at a cafe, would not stop talking loudly about the Nazis. I know it doesn't help, but when people say crap like that, it usually has nothing to do with the target of their ire and everything to do with their own misery. I'm sorry you had to go through that.
T'was a pleasant experience.....
Me and a friend were around 13. While we were waiting to cross the road, we started talking about the sushi that we were about to eat at her place, both very excited. After not even a minute, this HUGE bald man standing in front of us whips around and just yells at us to SHUT the F**K UP, with the look of a man who would not Hesitate to Punch a Child. So we did. And then had to walk in the same direction as him for the next 5 minutes. T'was a pleasant experience....
Gotcha!!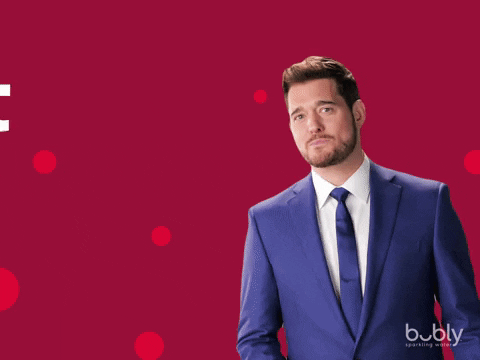 Michael Buble Gotcha GIF by bubly
Giphy
At McDonald's once. Some lady was mad at me for knowing how to work the touch screen ordering kiosk but not actually being an employee there. She acted like I had wilfully bamboozled her for a sick laugh.
Ok Bye...
I said hi to her.
This was back when bluetooth was a semi-new technology. She was wearing a BT ear piece and I didn't see it. I was walking home from school and she was standing out in her driveway. She said "hi" and started talking.
I turned and looked at her, didn't see anyone or her phone so I said "hi" back while continuing to walk.
She got a disgusted look on her face, pulled her hair back from her ear, and snapped "CAN YOU NOT SEE I'M ON THE PHONE????" I just left and didn't respond.
Dog Park Crazies...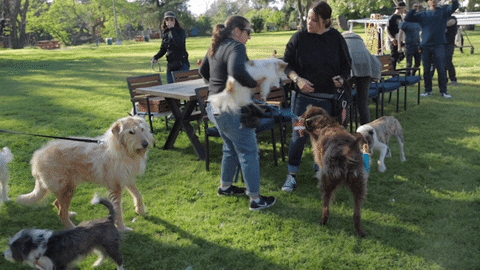 nicki minaj dog GIF by DNCE
Giphy
Brought my big dogs into 'big dog' side of dog park. Two ladies with SEVEN chihuahuas started screaming at me and then tried to tase me. Needless to say that the cops got involved.
Want to "know" more? Never miss another big, odd, funny, or heartbreaking moment again. Sign up for the Knowable newsletter here.

Keep reading...
Show less