Have you ever walked into a store, and just thought "dang, this is overwhelming"? Because I know I have. Specifically, the time when I walked into a certain boutique on 5th Avenue in NYC, because I'm a freelance writer, and I don't have 5th Avenue money. I'd consider those price points a rather painful experience.
But guess what? Retail can be painful in many other ways, as explained here by the shoppers of Reddit. RelapsedCatoonist asked:
Which store is the most painful to shop at?
​Speaking of painful, let's talk about the stores that are hella confusing to navigate.
Sears was a beast.
"It used to be Sears when they were still around.
It was impossible to find anyone, they never had what I wanted, and I went to the same Sears for most of my life. When I was younger, it was a beast, but near the end, you can tell it was dying."
"Sears has become a case study of poor management. With their early history as a catalog store they could have repurposed themselves using that image arcing to the internet age and competed with Amazon. Instead the CEO pitted different parts of the organization against each other in the belief that the competition would make the company stronger but all they did was eat each other and aid in its destruction."
Why are Hot Topic stores so small, anyway?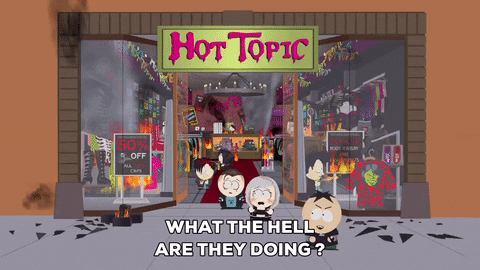 scared hot topic GIF by South Park
Giphy
"Hot Topic. I never understood how every Hot Topic store I've been to has the same squished layout. I still occasionally go because it's one of the few in person places I can shop for fandom merch (at least where I live). But c'mon, why it always gotta be so thin and narrow?"
​The smell in these shops are unbearable.
"Abercombie and Fitch and Hollister are not ideal places to shop when you have asthma."
"Also, why do they advertise clothes by plastering the walls with photos of topless models being photographed from the chest up? The guy isn't even wearing anything that you're selling; why is he there?"
These guys are totally right about Hollister and Hot Topic. But what about the smaller stores?
People do this???
"Most of the convenience stores in my neighborhood. There's almost always a person buying lotto tickets. They can't buy them all at once though. First they need to get their previous tickets checked/cashed in. Then they need to buy their weekly tickets. Then they need to buy a couple scratch'n'win tickets, which they quickly scratch off just the verification area. Depending on those "winnings" they'll buy more. When that's done, they'll look at how much change they have left and buy a couple more tickets.
Meanwhile, there's a line of people forming behind the gambler as they treat the cashier like a slot machine."
​It's a clothing store, not a club.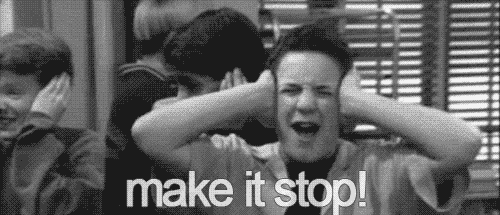 Animated GIF
Giphy
"Any store that I can hear before I see. Dark lights and thumping music is really not necessary in a clothing store and I'll walk straight past every time no matter how good the clothes are."
​This is so messed up.
"Any stores with their exit located behind the cash registers forcing you to cut through a line of people waiting to pay.
F*ck your tricks."
"My local Walmart has blocked off every unused register so you have to go through a line to exit the store. And they want you to stand in line with nothing (or a bag of meds you picked up from pharmacy) wait your turn, and tell them you don't need to checkout before you can leave.
I refuse to do this and usually just squish past people if I have to go in."
​The most painful of all retailers.
"Cellphone carriers.
You can't get anything done at AT&T or similar without them trying to sell you 15 things and services that are totally irreverent to what you need.
That is why I switched to Boost because they will actually just sell you a phone without trying to sell you half the store.
What should be a 10 minute experience of buying and activation of a phone ends up being about half an hour.
On that note, rereading this, this is totally a first world problem."
On second thought, maybe we should just shop online instead.
​Looking at you, LUSH.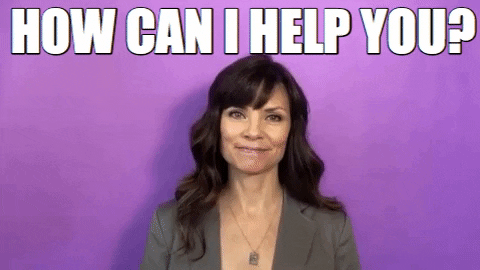 How Are You Help GIF by Your Happy Workplace
Giphy
"Any store where employees are constantly hounding you about helping find something. Please leave me alone to browse in peace, if I needed help I would come ask."
"I used to work at a Target and were told we'd get yelled at if you didn't ask. It was also a theft deterrent. I go to Target all the time and no one asks me which I am okay with actually.
I really hate how the American meaning of good service is bugging your customer/patient/whatever constantly as opposed to just flagging someone down when you need something."
Nothing wrong with boring underwear.
"Victoria's Secret can suck it. Went there as a teenager with a group of friends to get "properly fitted" for bras. The sales lady was all positive and enthusiastic and assured us that they had the perfect bra for each of us. Get to me, and I measured at 34AA. She frowns and says, "oh we don't carry that small a size, you will have to special order it." So I had to sit there on a stupid pink velvet bench and watch my "normal" friends pick out frilly bras.
That experience ruined my self-esteem for years. Luckily, now I love my little t*tties and my boring underwear!!"
Nothing wrong with being barefaced, either.
"Holy sh*t, Sephora 100%. If you're not wearing at least 7 shades of eyeshadow they think you're either stealing or don't belong there."
"Ulta is like that too though. They try to steer you towards the super expensive brands or they talk down to you. when joked I was just looking for a concealer in almost white because I'm pale to a girl there, she got snippy with me and was like 'actually you mean fair skinned' lmao."
So to sum it up--turn down the music, stop cleaning your carpets with nasty perfume, and leave me the hell alone. Shopping would be a much better experience that way.
They gotta make money, sometimes they just go about it in an unethical way. Retailers--be the change!
Keep reading...
Show less
A transgender shopper has been sent a personal letter of apology from British retailer Marks & Spencer after staff refused to let them try on clothes in the menswear changing rooms.
Myla Corvidae, 30, was born female and now identifies as transgender non-binary using they/them pronouns.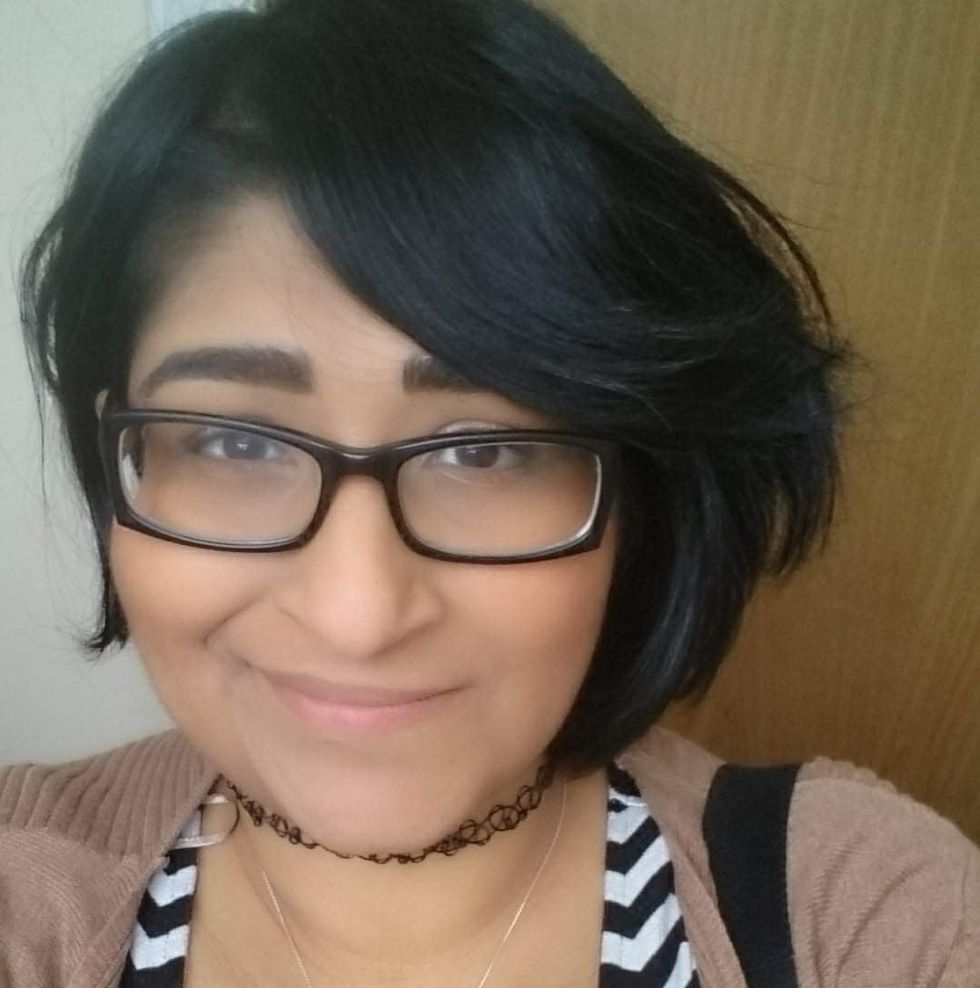 Myla Corvidae /SWNS.COM
They had picked up a few items of clothing from the menswear section of M&S in Aberdeen, Scotland, and wanted to try them on in the store.

But a member of staff told them they could not try the clothes on in the changing rooms by the menswear section.
Myla says they were told the facilities were "only for men" during the incident on December 31, 2019.
A spokesman for M&S admitted "a mistake was made" and the store has apologized - including a personal letter from the manager.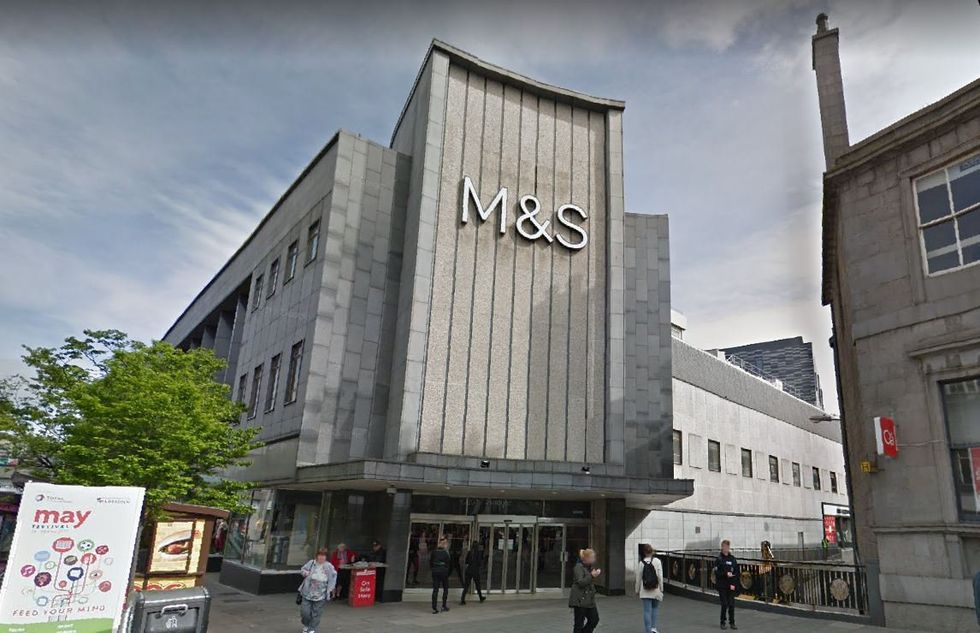 Google
Myla, of Aberdeen, said:

"I'd picked up some shirts and jumpers from the menswear section and went into the changing rooms nearby. There was no attendant so I just went on in."
"I left the changing room to grab a bigger size in one of the jumpers and a female attendant approached me on the shop floor."
"She told me I couldn't use the changing rooms there as they were 'only for men' and said that I had to use the changing rooms downstairs which are for women."
"I was utterly shocked and the only thing I could think of to say was 'I'm not female' to which she looked me up and down, apologized and walked off."
"I felt sick, like I was being accused of some kind of crime just for trying on clothes. Afterwards, I went home and cried - I have never been accosted like that in a store before."
"I had to go back in and speak to someone in store because no one took it seriously the first time and I started crying even trying to talk about it again with them."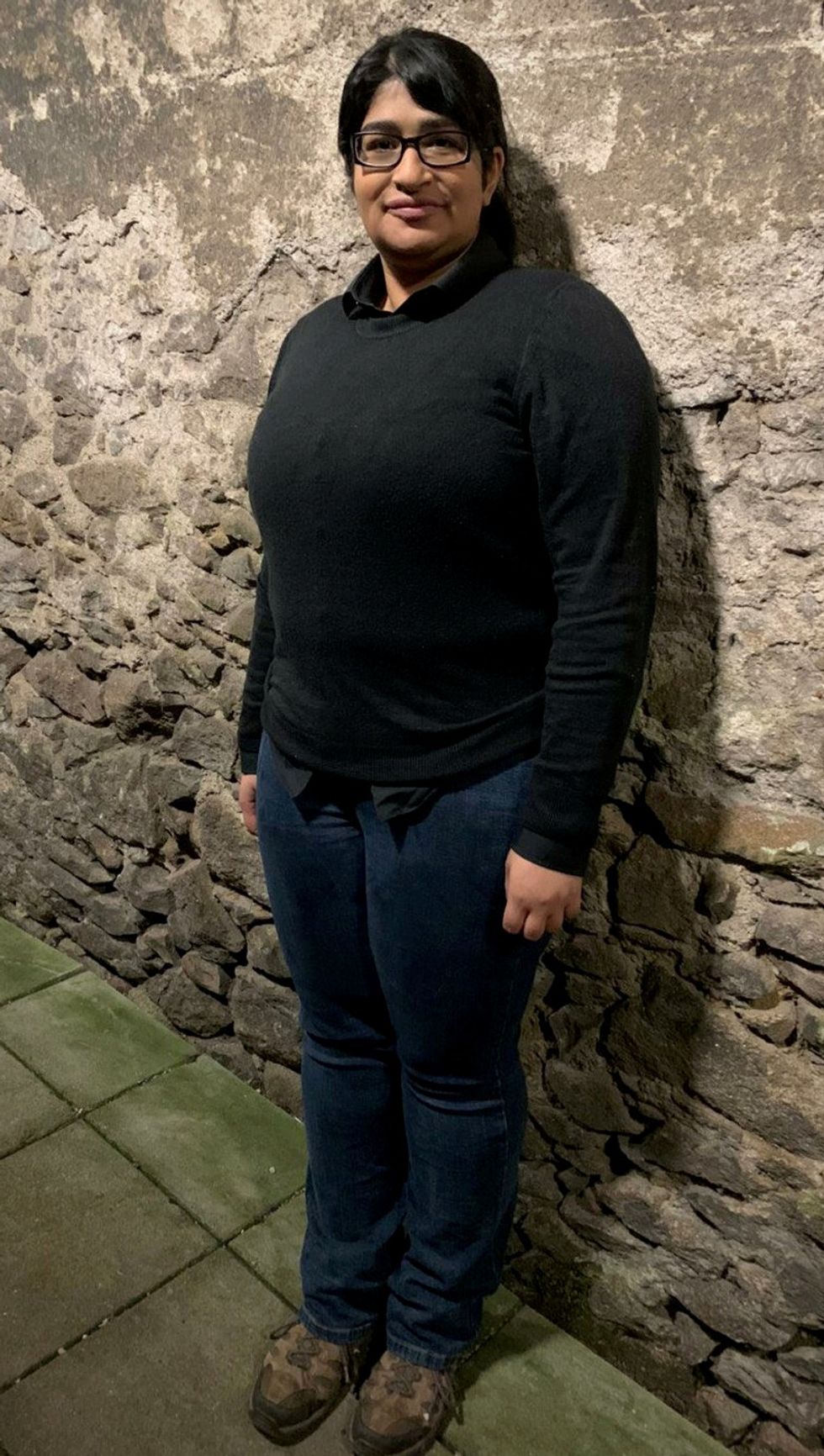 Myla Corvidae /SWNS.COM
Myla had been shopping in the Aberdeen City Center branch of Marks & Spencer regularly for the past five years before this happened.

Following the incident, Myla has complained to Marks & Spencer who have formally apologized to them both in person and via letter.
Despite the apology from the company, Myla feels unable to return to the shop due to the distress caused on that day.
Myla said:
"I don't think the apology was enough to be honest, it shouldn't have ever happened to start with and I have lost confidence in Marks & Spencer as a company for standing up for trans folk like myself."
"I still feel scared to shop at Marks & Spencer in case it happens again elsewhere or if I have to deal with that same person again."
"The fact that I saw a female using the space at the same time in full view of the attendant when I left the changing rooms just made it so much more of a personal attack."
"I honestly don't think I would go back there, I don't want to have to experience something like that again or see that staff member again."
"I am still very much upset by what happened and if I were to go back I wouldn't go on my own and I would not be shopping for clothes there again."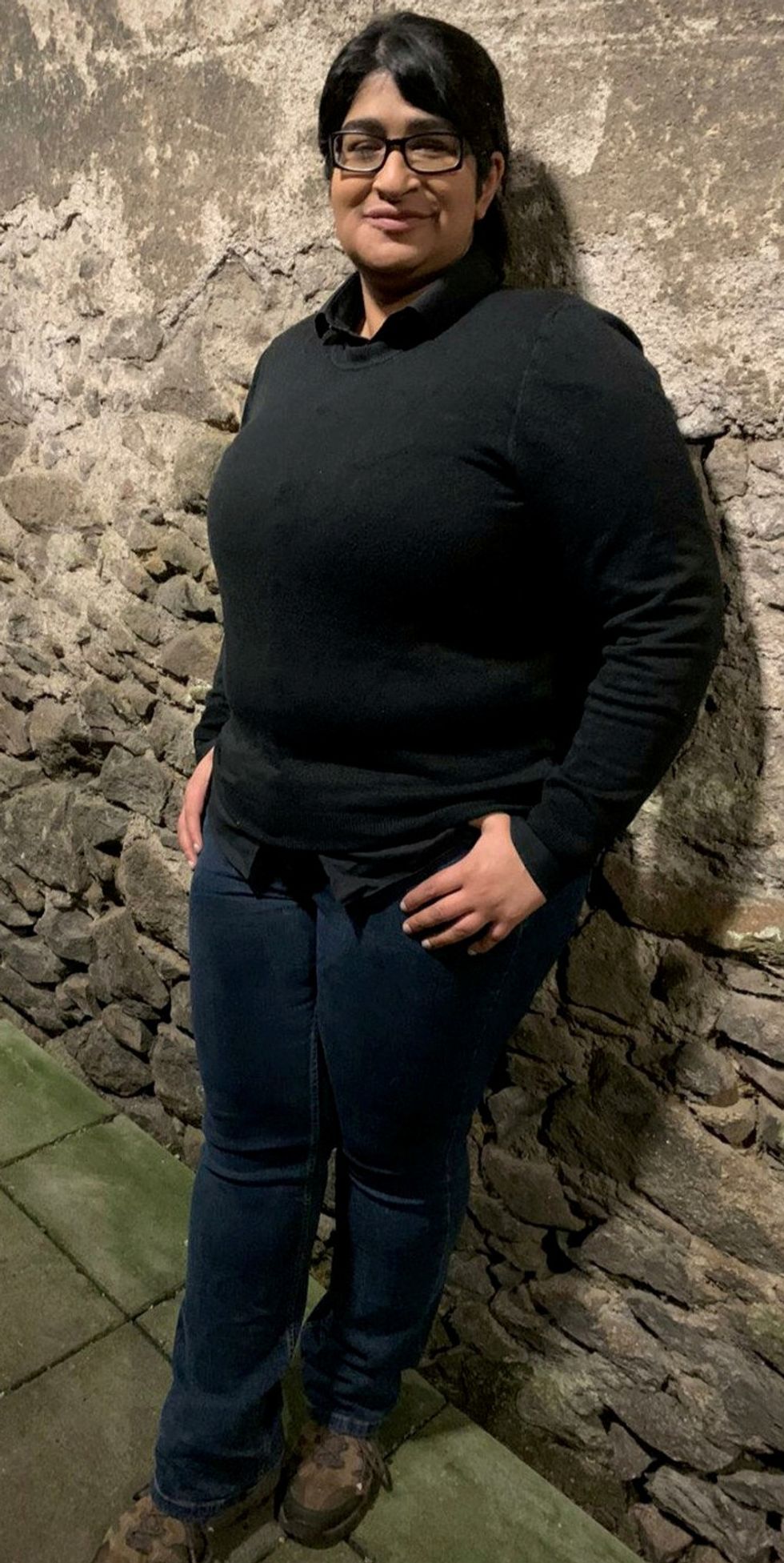 Myla Corvidae /SWNS.COM
An M&S spokesperson said:

"With our fitting rooms we only offer individual lockable cubicles and this is to ensure every customer feels comfortable and has the privacy they need."
"The fitting rooms are located within our womenswear and menswear departments and therefore are mainly used by customers of that gender. However, as an inclusive retailer and in line with most other retailers, we allow customers the choice of fitting room in respect of how they identify themselves."
"Clearly on this occasion a mistake was made, we have apologized to our customer for this incident, additionally our store manager wrote a personal apology assuring the customer they have spoken to the team."
Keep reading...
Show less
Working retail is the secret to being angry literally all the time.
Seriously.
Customer service is already difficult, but retail, with its low pay, long hours, and difficult streams of humans you're dealing with on a daily basis is enough to drive even the kindest, most sane human up a wall.
And when you get those people who seem determined to make it harder.....it's anybody's guess what your next reaction will be, including yours.
Keep reading...
Show less
Keep reading...
Show less
Have you ever stopped to think about all of the deaths the internet is responsible for?
We don't mean people (that would be a whole other, entirely more more morbid) - we mean businesses. Gone are the days when people used to hang out at malls bouncing from store to store.
Keep reading...
Show less