Life is full of moments that are indescribable and weird. We often don't believe in fate, ghosts, or the unknown because really, there is no way to provide concrete proof. But then certain moments happen where all you can say is... "This has to be a miracle which I cannot explain." In these times we don't know whether to be grateful or nervous. Maybe fate and karma are real. The ethereal and the unknown are strange. But are they any stranger than reality?
Redditor u/1982throwaway1 wanted to discuss all the things we've witnessed in everyday life that we in no way can properly describe by asking.... What is the strangest thing you've seen that you cannot explain?

Don't Waste Strawberries....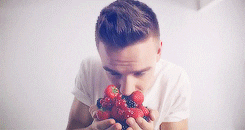 one direction strawberries GIF by BOP and Tiger Beat!
Giphy
Me and a buddy were at his house watching TV and some person on the screen was eating a strawberry.
I don't really care for them, but it looked good and I asked if, by chance, he had any strawberries in the house. He almost laughed at me, we were two 20-year olds with a higher chance of beer or mac & cheese or Fruit Loops than strawberries. About twenty minutes later, there's a knock at the door and he goes to answer it. He yells out to me to come see something. His mom is standing at the door with one of those low-cut boxes with a bunch of strawberries.
He said, "Tell AGNKim what you said!" She looks a little strange and says, "I was driving home and there was a guy selling strawberries out of the back of his truck and I thought, "I bet David and his friends would like some strawberries..." My buddy says, "Well, you blew it. We all have one wish and you wasted yours on strawberries."
I Need ID
For about 10 years a man would call my home, ask for me, and then ask me if my feet were ticklish. This was 30 or so years ago - no caller ID or anything like that. I would engage him if my family was home. If I said my feet were ticklish he'd ask me to ask the person sitting closest to me to tickle them.
He always hung up before we could ask questions to figure him out.
Sometimes he'd get me on a pay phone. Like, I'd be walking home from school and a pay phone would ring. It was always him.
Still don't know who it was.
Dorm Tales
Living in a dorm, no roommate. Night before two-hour open book final, I put my book in the middle of the floor so I'll stumble over it on the way out. The floor has nothing else on it.

In the morning its gone. I look all over the room, can't find it. I think I'm hysterically blind, so I feel over every inch of the floor with my hands. Nothing. I go get a cup of coffee and come back, still nothing.
By now there's only one hour for the test. I go any way and do the best I can.
Naturally when I get back the book is in the middle of the floor exactly where I put it .
Probably a prank, but how? I'm not that heavy a sleeper. Nobody took credit for it.
Bless You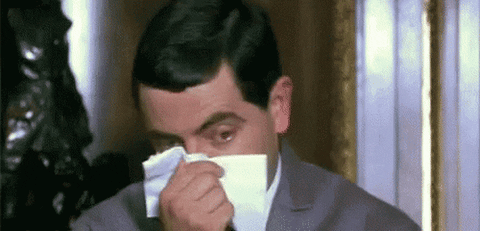 sick mr bean GIF
Giphy
I sneezed my back into place after being couch bound for nearly a year and half. Within 15 minutes it felt like that year and a half was a distant memory.
What about Thursday?
Not exactly seen but it's strange.

I was around 6 and on Wednesday evening I went to bed. I woke up and it was Friday. I remember asking my mom why is it Friday when yesterday it was Wednesday.
She said yesterday was Thursday, obviously.
I asked her what I did on Thursday because the last thing I remember is going to sleep on Wednesday. She named some activities and I remembered none of that. I never found out why I don't remember the Thursday.
I'm Shook....
I lost an important piece of paper right after bringing it home. Looked everywhere. After 2 weeks I decided I'd call the company and have a copy sent.
I walked into the kitchen the day I planned to call and pulled a lunch container out of the fridge. I went into the living room to grab my phone and came back to the kitchen to microwave my lunch. The missing paper was sitting on top of my lunch container.
Writing this out is giving me serious creeps all over again, I'm all shaky.
"You'll know when"
Years ago, when my wife was pregnant with our second child and about to give birth, my Mom came to stay with us for a few days to help take care of our oldest child. One early evening Mom asked for a pen, paper and an envelope. When I gave them to her she wrote on the paper, sealed it in the envelope and gave it to me, saying put this in your pocket and don't open it. "You'll know when," she said.
Thirty minutes later my wife announced it was time to go to the hospital, she was in labor.
So we did and about 9 hours later our second daughter was born at 3:45AM. She weighed 8 pounds, 11 ounces and was 20 inches long.
This being pre-cell phone days, I called my Mom from the hospital to tell her the news. She answered the phone and immediately said, "Before you say anything, open the envelope." I did. It said:
Girl 3:45AM 8 lbs, 11 oz 20 inches
I kept that paper for years. When my Mom died, I went to our documents safe where we kept it, but it was gone.
A Crisp Hundred....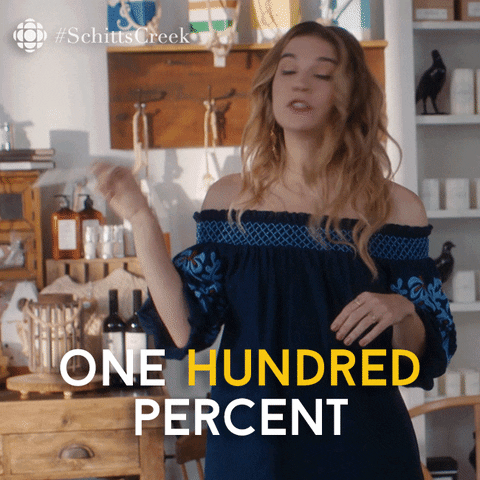 Schitts Creek Yes GIF by CBC
Giphy
Didn't happen to me but my mom. She was going through a tough patch not making a lot of money.
Single mom with two kids. Was stressed over bills but had just enough to cover them. Unfortunately it left us with no money. She was a hard worker and would do multiple shifts at the hospital. Still it was hard this particular month. She was sweeping and prayed for help. As she turned around to empty the dustbin into the trash, there was a crisp $100 bill perfectly laying on top of the filled trash can. No one lived at our house with us. She was never able to explain it.
From Utah to Nevada
My family used to travel between Utah and Nevada a few times a year when I was growing up. We often saw wildlife on the side of the road or crossing the road. There's one thing that still baffles all of us, though:

It was in the middle of the day, on a long, hot, empty stretch of road. I was a teen.
Myself, my mom, and a couple of my siblings saw something scurry across the road. It looked like a huge egg (the size of an ostrich egg, maybe larger) with two skinny legs and feet poking out the bottom of it. We cannot figure out what it possibly could have been.
Bounce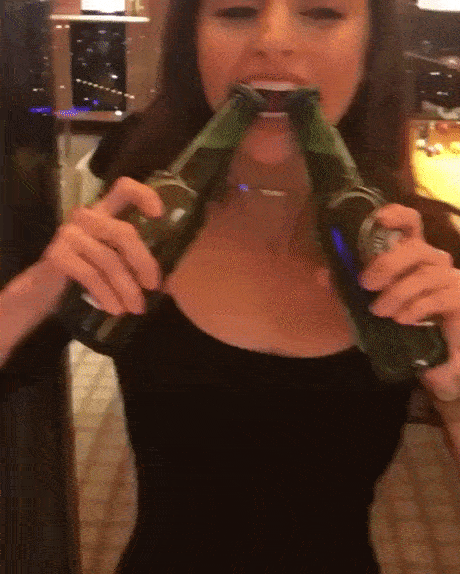 trick wow GIF by Demic
Giphy
I saw a beer bottle dropped from a 13th floor window into bricks and it bounced.
Want to "know" more? Never miss another big, odd, funny, or heartbreaking moment again. Sign up for the Knowable newsletter here.

Keep reading...
Show less
A loss for words. Have you ever experienced it?
Someone says something that is either so cool, so insane, so stupid, or so beyond what you were expecting that your words vanish in an instant. How do you handle that? How do you move forward?
Keep reading...
Show less
Fendi recently debuted a new scarf titled A Touch of Fur; it's part of this season's women's collection. It costs £750, is made of silk and wool with real fox fur trim, and (this is very important) looks just like a giant vulva.
Twitter was in hysterics over the scarf:
Omfg... it's rather , ermmmm .. 🙈 https://t.co/HmKcELzfLg

— Filthy Remainer Sharon (@Filthy Remainer Sharon) 1539373276.0
Whoever styled this *must* have realised 😏https://t.co/28vn7gVOZS

— Betty Wood (@Betty Wood) 1539349758.0
@Marshall5Sharon @tattooed_mummy My DH just said "don't let bald men wear it" I can't imagine why... 😂

— Dilemma Diva (@Dilemma Diva) 1539509171.0
Could this be the best Christmas present of 2018?
@Marshall5Sharon @tryguys @korndiddy Literally the best place to use this as a reaction gif 🤣 https://t.co/zaFSjsUkKE

— Melinda (@Melinda) 1539535278.0
@Marshall5Sharon Well that made me laugh out loud, and I needed it this afternoon, working on a long report and too… https://t.co/2CiLyMnNpQ

— Diana James (@Diana James) 1539450202.0
@Marshall5Sharon @stilgherrian Could you wear it and shout "Rebourn"?

— Gregory Dodwell (@Gregory Dodwell) 1539514177.0
Some Twitter users even had ideas to improve on perfection.
@Marshall5Sharon @SireLeoLamar It get really real when you flip it over 😭 https://t.co/eqfNVeoru0

— Eartha Kitten (@Eartha Kitten) 1539433040.0
@Marshall5Sharon ''The Touch of Fur shawl by Fendi.'' my touch of fur is never this valued. sad sad day.

— Colourmelime (@Colourmelime) 1539629533.0
Others were simply shocked.
@mashable @MrsJellySantos I — https://t.co/qPyeS3a403

— COCO MARIE (@COCO MARIE) 1539625837.0
@mashable This can't be unseen...

— Julia Crawford (@Julia Crawford) 1539625762.0
Well this is ugly and slightly awkward! What were you thinking @Fendi #fashionnova going to jump all over this 😂 https://t.co/7K8jBv3QZQ

— 🥂The Barrowboy 🥂 (@🥂The Barrowboy 🥂) 1539419146.0
Surely someone at Fendi must have seen the scarf before it went on sale?
#Fendi #Speechless @Fendi 😂😂 what were you thinking!? 🙈 it's horrid. https://t.co/rkaGJyk3Fz

— Sophia 🏴󠁧󠁢󠁳󠁣󠁴󠁿 (@Sophia 🏴󠁧󠁢󠁳󠁣󠁴󠁿) 1539346946.0
@mashable https://t.co/JlHmzFnyFH

— John Kaser (@John Kaser) 1539625442.0
But, no matter what it looks like, the scarf still has its ardent fans!
I have no money and don't care about fashion, but for some reason I'm willing to die for the new #fendi scarf... https://t.co/pyBETvQY17

— AThe1st (@AThe1st) 1539690031.0
So this is apparently a thing. https://t.co/c9mmd0ZfbV

— Margaret Cho (@Margaret Cho) 1539624844.0
Want to look great as the air gets chilly? Go grab A Touch of Fur from a Fendi retailer near you!

H/T - Jezebel, The Guardian
Keep reading...
Show less