We all have songs that we can't get out of our heads, resulting in our randomly humming them while walking down the street.
Among the most infectious songs are theme songs to TV shows.
Be it from tuning in every week to catch up with Friends who will always" be there for [us]", or being "stuck in the middle" of a Grace And Frankie binge, we often find ourselves humming the theme songs of our favorite shows more often than we find ourselves quoting the best lines.
Even if it means humming an infectious melody to a wordless piece of music (Will & Grace or Seinfeld anyone?)
Redditor LinksOtherUncle was curious to hear what people considered the all time greatest theme song to a TV show, leading them to ask:

"What is the greatest TV Show theme song of all-time?"
"Whoo-oo"...
"Duck Tales, of course."- Beautiful-Stranger20
"Believe It Or Not It's Just Me!"
"Greatest American Hero!"- GayHole
"The Truth Is Out There"...
"X Files"- CheliBeanBeard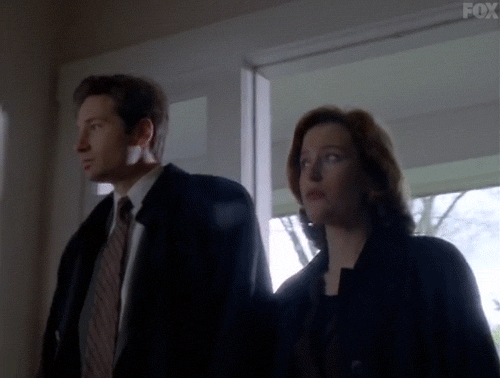 x files GIF by The X-Files
Giphy
"Bum Bum BUM bum...bum bum BUM BUM bum bum bum..."

"Sanford and Son"- jkulpa
The Original MCU
"90s X-Men."- Ourobius
"Just sit right back and you'll hear a tale..."

"Gilligan's Island"- Cantbetoobad1953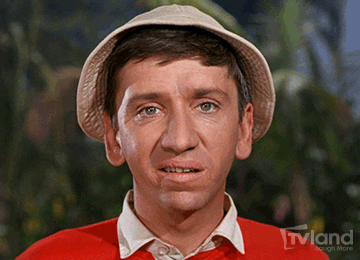 Bored Gilligans Island GIF by TV Land Classic
Giphy
"It's time to play the music, it's time to light the lights..."
"The Muppet Show theme song!"- Poorkiddonegood8541
"A World Of Criminals Who Operate Above The Law"

"Knight Rider!"- BladeBronson
"Heroes in a half-shell, TURTLE POWER!"
"The original Teenage Mutant Ninja Turtles cartoon theme."- Petulant_Platypus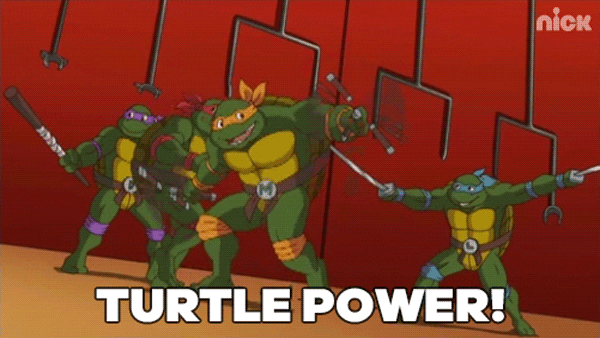 ninja turtles GIF by Teenage Mutant Ninja Turtles
Giphy
"You want to go where everybody knows your name."

"Cheers."- Big-Significance3604
The only thing more comforting than turning on our TVs to revisit a familiar town with familiar characters, is the comforting familiar music which greets us on our return.
Keep reading...
Show less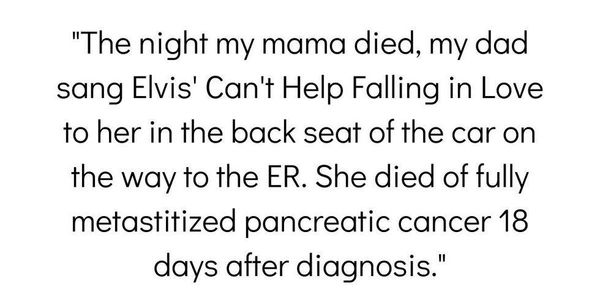 Songwriters base many of their songs on love because the relatable emotion makes it easier for artists to connect with their audiences.

Many of us are familiar with the feeling of butterflies in our stomachs, and the satisfaction of being with a significant other who gets you and always comes through for you.
Whether that applies or doesn't apply in our own lives, we listen to the songs conveying these experiences to take us back so we may relive these affirmative moments from the past.
But as much as we can relate to these uplifting tunes about burgeoning romance, we can also understand songs about pain and loss.

Curious to hear what's on the moody playlist of strangers online, Redditor udontknowmegurl asked:

"What is the saddest song you've ever heard?"
These iconic artists really touched the hearts of many people through their music.
Dolly's Love Anthem
"I will Always Love You by Dolly Parton, you can really tell she f'king lived that song."
– scruntyboon

When Mom Went To Heaven
"The night my mama died, my dad sang Elvis' Can't Help Falling in Love to her in the back seat of the car on the way to the ER. She died of fully metastitized pancreatic cancer 18 days after diagnosis."
– AmazonEllie

It Gets Deeper With Age

"'Landslide' by Fleetwood Mac I find that the older I get, the more meaning this song has."
– Rare_Matter

We've All Been There
"Bonnie Raitt I Can't Make You Love Me."
– pederaka

Leave it to Disney to have us reaching for the tissue box.
Touching Score
"That song from UP makes me cry every time and it doesn't even have lyrics."
– TheDaughterOfFlynn

When She Loved Me
"That one Jesse sings in Toy Story 2"
– TheWholeEffinJoe

And let's not forget these emotional tunes that resonated with many Redditors.
Irish Folk Song
"'Danny boy' at a friends funeral 10 years ago. He, his sister and his gf all passed away in a house fire all in their early 20s. It was an Irish wake and the mix of grief and whiskey joy was something else."
– Flamingoez88

When Love Moves On
"Into Dust by Mazzy Star gets me."
– d*ckem52

When You Want To "Disappear"
"How to disappear completely by Radiohead. Haunting instrumental, depression dripping through everyline of lyrics 'im not here, this isnt happening.'"
– Bradyceneme

Ray Of Light In The Darkness
"You Are My Sunshine"
"Everything but the chorus is heartbreaking. Few people know anything but the chorus though."
– lolly_lolly_lolly
From A Powerful Album
"Sylvia - The Antlers"
"Actually that whole album, Hospice, breaks me but this song in particular just leaves me in a mess every time."
– recoverelapse

When Love Fades
"The Night We Met by Lord Huron."
"No matter where I am, if I'm happy, who I'm with, etc. I'll bawl my eyes out if that song plays. It's so painful and true because one day they're there and they're your everything and then they start slipping until they're gone and you wished you could go back to before you met them so you wouldn't have to go through the pain of losing them. Just the lyrics 'I had all and then most of you, some and now none of you' hit this. People falling out of love in relationships, growing apart with friends, family members passing, etc. is what this hits for me and it hits hard."
– beepbeepboopbop2

Tragedy
"Limousine by Brand New"
"It is about a flower girl at a wedding who was killed by a drunk driver IIRC. It has been a while since I heard it because it legit makes me too sad."
"The lyrics are incredibly dense and metaphorical, and the music mirrors the falling and rising emotion of the story. Such a strange, beautiful, and heartbreaking song."

– UltraMegaFauna
The Songwriter
"I have no recording of it, but I met a homeless man at the lake and became friends with him years ago, a week later there came in a giant storm and I went back and picked him up and took him home. We were roommates for almost 2 years after that. We both played guitar and he played a song for me that he had written. I can't remember what he called it anymore but basically he described how he wrote it like this."
'I was engaged once. She was everything I ever wanted but she was Mormon and it was very important to her to marry someone who shared her faith, so I molded myself in her faith while we were dating. After we had been engaged for a while it all weighed down on me that I was a fraud. I didn't really believe it all I just played the part and we were too different people to really make it work, so I called her and ended it and then I sat down and wrote this.'
'I found out yesterday, I've been wrong in so many ways
So much so that I needed to find someone to tell me if I'd ever been right
But I'd have given the last thing I owned if you could have been the one.
I've asked for the answers that only come at night,
And I've looked through the eyes of a man whose long since lost his sight
And I'll wait for you there at the edge of the promised land
If you care to join me there then come and take my hand.'
"There was much much more but that's all I can remember sadly. It brought me to tears every single time. The raw emotion in his voice and the rasp of too many cigarettes, cheap beer, and living on the streets just made it hauntingly beautiful."
"I hope to see him again someday and hear him play it again."
– Calitexian

One of the saddest songs I've heard is not connected to a personal experience, but the story being told is heartbreaking.
It's called "The Queen and the Soldier" by Suzanne Vega. The song is basically about a lonely, repressed virgin queen who keeps her heart closely guarded.
When a soldier enters her domain and challenges her internalized emotions, it's too much for her and has the soldier executed.

The song has continued haunting me ever since I first heard it.

Keep reading...
Show less
There are some songs that when people hear them on the radio, or even just hummed by another person in passing, they can't help but hum or sing along as well.
Other people are so moved by certain songs, no matter when or how many times they've heard T before, that they can't help but get misty eyed every time.
Others have songs which have the power to instantly put them at ease at the end of a stressful day.
One could say that people are "obsessed" with certain songs, and will likely never tire of them.
Redditor jimmy_sharpe3 was curious to hear the songs that people simply can't get enough of, leading them to ask:
"What song are you currently obsessed with?"

Worth listening to no matter what the season.
"'Season of The Witch by Donovan'."
"I don't know much of the artist's stuff at all but something about the song relaxes me in a way."- EllieC130
Makes me want to keep on living!
"'The day I tried to live'. - soundgarden."- Jahstin
The release everyone needs every now and then...
"'War pigs' - Black Sabbath."
"I've just discovered heavy metal in my 50s."
"So good."- itwonthurtabit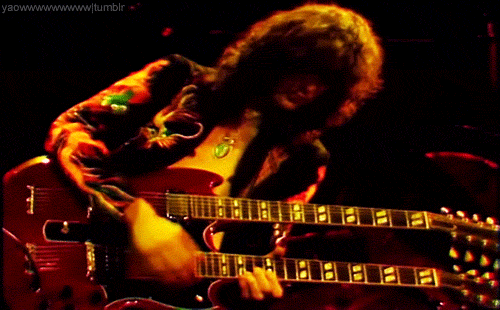 led zeppelin GIF
Giphy
Gets me off my "melancholy hill"...

"On Melancholy Hill'. - Gorillaz."- Alternative-City5799
When the "silence" becomes too much...

"'Enjoy the Silence', by Depeche Mode."- JungleFlare
An always reliable friendship.
"'Me and Michael' - MGMT."- _chorb_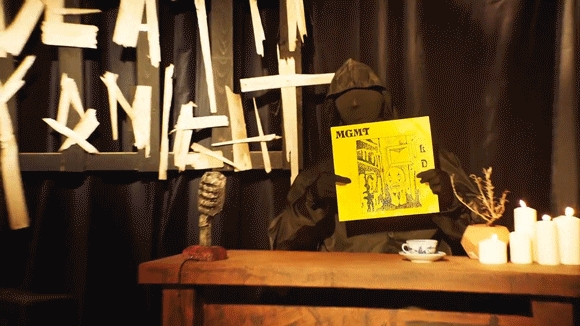 music video kids GIF by Columbia Records UK
Giphy
A very good year.
"'1979' by the Smashing Pumpkins."- No-Move09
A classic, and a backup.
"'The Chain' -Fleetwood Mac."
"Before that: 'Shum- Go_A'."- Sassifrassically
Why not both?
'"Daydreaming' - Radiohead, 'A forest' - The Cure."- Card-Soft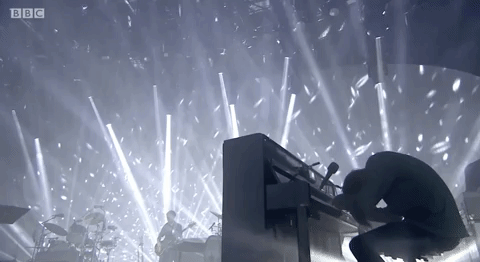 radiohead GIF by Glastonbury Festival 2017
Giphy
Literally infectious...

"'Tinnitus', by my brain."- ThatOneAlice
Music is amazing in having the power of moving us in many different ways.
By stimulating our brains, tugging at our heartstrings, or demanding our feet to dance.
And it's always nice to have a reliable song which we know can do all of the above when we need it the most.
Keep reading...
Show less
Music is an essential part of our beings. Having a soundtrack to our lives helps us mark turning points and eras that changed us forever. And its always fascinating to know the "behind the scenes" to every piece of musical inspiration. Some artists are not shy about the backstory--just look up the love lives of Fleetwood Mac--and some are more evasive. And once we all get into the truth the music tends to resonate even deeper.
Redditor
u/blueberriebelle
wanted to discuss all the truth that has been revealed for the inspiration behind some the world's best music by asking....
What songs have a really crazy backstory that changed your perception of the song when you found out?
Sara.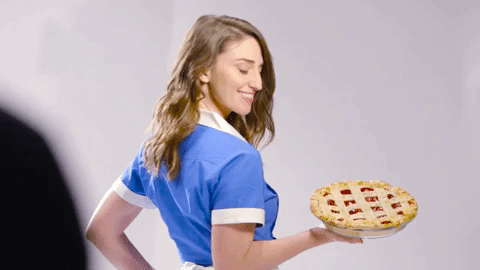 baking sara bareilles GIF by Waitress The Musical
Giphy
Sara Bareilles "Love Song" was actually written for her record company when they told her she wouldn't be successful without a hit love song on her album.
Came her hoping to see this one. Another in a similar vein is George Michael's Freedom '90 -a giant Mess You to Sony.
Trumbo.
One by Metallica is based on a novel written by Dalton Trumbo. The novel is about a soldier who loses his sight, hearing, language, arms and legs on the battlefield through a landmine. He wishes to die but cannot express this because of his injuries. He asks for help but no one can hear him.
Johnny. 
Based off the movie/book "Johnny Get Your Gun". Even showed in the original video. I think the movie should be watched by everyone just to know the importance of a "living will". (even though I'm pretty sure, in the book, they didn't know who he was anyway, so it may not have mattered?)
Edit: Thank you /u/trudenter... it's "Jonny Got His Gun". My bad, all >.<
Not a Good Time.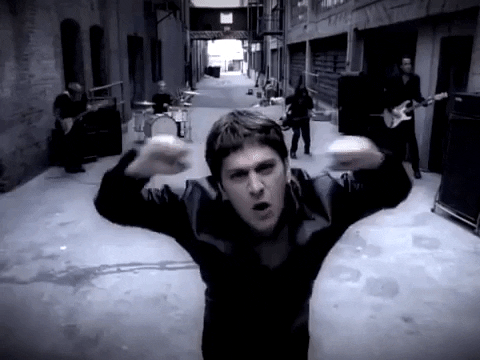 Rob Thomas Push GIF by Matchbox Twenty
Giphy
Matchbox20 3AM is about his relationship with his mom. I thought it was this song about a girl friend who was endearing in her dark view of the world. Its worse since its his mom.
The VH1 Storytellers clip of this song includes an explanation and the performance brings the crowd to tears. Like many hit 90s singles, the upbeat nature of the recorded arrangement really veil the lyrics. Counting Crows "Mr. Jones" is similar. It's on YouTube, check it out!
"where do we go now"
Sweet Child O' Mine was thrown together in a few minutes and the "where do we go now" part was improvised because they literally had no ideas where the song went. The song main riff was Slash's hand warmer and the lyrics were a poem Axl had lying around.
The iconic riff in Sweet Child O' Mine was written because Slash wanted to create something that kinda sounded like an ice cream truck.
The Last
"Save the Last Dance For Me" The songwriter, Doc Pomus, had polio and he married a woman who was a professional actress and dancer. Supposedly he wrote it after watching her dance with other people on their wedding day because he couldn't dance with her properly. Learning that took was was just a sweet song and made it nearly heart wrenching.
papa?
Also Alive, is semi-autobiographical by Eddie Vedder. He was raised to believe his step-father was his biological father and had actually met his biological father several times throughout his life, introduced to him as his mother's "friend," but Eddie didn't learn the truth until his biological father died which messed up his worldview.
I assume (hope) the verse about his mother coming onto him is fiction.
Who?
American Woman was accidentally created by The Guess Who. The singer was trading records with a collector in a parking lot and he heard the band tuning up and panicked thinking they started without him. He ran up, realized the mistake and started improvising. The band joined in. They found a bootleg later on and decided that their mistake sounded pretty cool.
So Deep
Not that it's crazy, and the song is clearly about someone facing depression, but Rise Above this by Seether was written by Shaun Morgan for his then depressed brother. Before the song was released, his brother took his life. When the band recorded the music video, it took several attempts because Shaun Morgan kept sobbing. I enjoyed the song before learning that, but now it's difficult to not get sad every time I think about it.
Smile in the face of adversity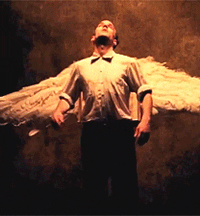 music video 90s GIF
Giphy
R.E.M. - Shiny Happy People
The title of the track actually comes from the translation of a Chinese propaganda poster from the era of Chairman Mao which read, "Shiny happy people holding hands."
Less than a year before the band wrote the song, in 1989, the Tiananmen Square protests occurred, and it is estimated that around 2,600 pro-democracy protesters were killed by government troops. This event had a huge impact on the band and inspired the song, which was finally released in 1991.
Want to "know" more? Never miss another big, odd, funny, or heartbreaking moment again. Sign up for the Knowable newsletter here.
Keep reading...
Show less