We're only human.
It's not healthy to deny ourselves the thought experiments or thinking trails which creep into our brains. It might feel icky in the moment to imagine something horrible happening to someone, somewhere, but don't run away from it. Explore it, work through it, because it's the only way to assess what sort of human you are. Ultimately, so long as you never act on these dark impulses and darker analyses, it's all fine.
Still, the mind will wander.

Reddit user, numbnesstolife, wanted to know what you would want to know the answer to when they asked:
"What's a scientific experiment you'd be fascinated to see the results of, but could never be conducted due ethical concerns?"
Pushing the human body to its absolute limit is something we think we already do. However, some of these experiments prove we're not really taking anything to any limit.
Let's Start Off Strong: Drowning Humans
"Dr Curt Richter conducted an experiment with rats that essentially concluded that the presence of hope could prolong the ability to stay alive when faced with life-threatening circumstances."
"During the first part of the experiment, rats were put in a bucket of water. After about 15 minutes the rat would begin to drown. The scientist plucked the rat out of the bucket of water merely seconds before death."
"After a couple of days the scientist repeated this process. However, instead of drowning after 15 minutes of treading water, some of the rats survived for up to 2 and half days."
"The scientist concluded that the rats were able to continue swimming because they retained the HOPE of being rescued, as this is what they experienced during the first trial."
"It would be interesting to see how the concept of hope influences humans under similar circumstances."
Public_Bullfrog_382
We Want Our Athletes Like Our Video Games
"I'd like to know how how much of a human body could be replaced by cybernetics."
"I imagine we have/could make a good enough equivalent to quite a few organs but other organs I doubt could be replaced as easily"
"It would also be interesting to see the mental impact of having so much of your body replaced."
northraider123
"My brother and I have talked a lot about a special version of the Olympics where the competitors can use whatever and however many performance enhancing drugs they want just to push the absolute limits of what humans can do. We figure it probably wouldn't pan out though, since most of the athletes would probably just push themselves to death."
NoLifeMax
Pretty Sure There's A Movie That Shows Why This Is A Bad Idea
"Raising babies in 1700's conditions, and not knowing any different until they're 18 when they're taken to the real world, and record the reaction and shock. I am so curious."
"Basically raise a small little village of people in 1700's houses, clothes, etc. In a very secluded area."
TheSolemnRaven
Take It Or Die

"Raise a child, giving them a substance like a sugar cube or salt water to ingest everyday. Tell them that without it they will die. One day just don't give it to them or act like it doesn't exist and you have no clue what they are talking about and see how they react."
MidgetBoi_
Are We All Just Giant Chickens?
"decapitate some one and perform an electroencephalography (EEG) on him to see if and if so how long the head lives on"
SternenVogel
Sure, yes, don't mess with the animals. Leave them out of it. They've done nothing to be brought into the silly and inappropriate affairs of humans.
But, what if...
Think Of The Flees
"See if we can persuade a group of wolves to raise a child."
ReadinII
"I remember hearing about a study where scientists tried to raise a baby chimp alongside a human baby to see if the monkey would act more like a human. They had to cut the study short because the human started acting too much like a monkey."
clcjvalk
Sure, Babies But Tell Me More About That Swole Gorilla​
"Give a baby a proportioned weight vest all it's life, increasing the weight as it gets older. When it's 11, will it be able to jump as high as all the other kids because it's body has adapted? If yes, when we take it off can It jump much higher?"
"How strong can we get a gorilla by giving it a bench press set."
"I would not support either of these experiments for ethical reasons irl, but they would be cool."
scemscem
So Long As It's In Pasta
"Smash up all the animals in the world into a big meatball to see what happens"
Hal_Dahl
Even. Crocodiles.
"Selective breeding in weird animals, I love animals with all my heart and I really don't like what some dogs have to go trough because of selective breeding, but if we could create a pug out of a wolf what kind of dinosaur looking animal could we create of… say, a Komodo dragon or a Secretary Bird. It's awful but I can't help but be curious. even crocodiles!"
StandardMinute1729
Who says these experiments have to be placed in the realm of reality?
...What WOULD Happen?
"I'm curious what happens if I isolate a person from, say, the color blue until the age of 10 and then put her in a room full of blue things."
HarmoniumSong
Again, Movies As Evidence!

"1.Creating different human species or resurrecting old ons like the Neanderthals. 2. Creating dragons for population control (mostly Yi Qi dinosaurs with fire breathing abilities) 3. A hive city based on Warhammer 40k universe for testing human perspective of society. 4. Jurassic Park lever f-cking park."
Intelligent_Map7500
Wibbly Wobbly, Timey Wimey
"I've been reading a book that talks about space and mentions time as a concept linked to space. They were saying how variable space is depending on the area you're studying, like maths, physics, or philosophy, and how its definition is directly dependent on perception. So I was wondering if that's the same with time. I mean, we've all got the same perception of time as being linear, or Iat least I suppose so."
"So what if we deprive someone entirely of the concept of time and see how they perceive it in comparison to us? I mean, time is kind of a construct organized for simplicity, but which could be the alternatives? Maybe we even find a new and better way."
iMeltedOops
Why Start So Small?
"I'd create an exact clone of me as a baby and send him to be raised somewhere else, by people who are as different from my parents as I can find, then meet up with him once he's, say, 30, and see how differently we turned out in terms of personality"
WesleyPatterson
"For actual valuable scientific data, you would need to make at least 20 clones of the same baby."
Coc0tte
Just How Far Can We Take Pregnant Ladies?
"Any experiment that checks to see if a medicine is safe for pregnant ladies to consume... Would require trials of pregnant ladies consuming the medications before we knew the medications were completely safe."
"There are precious few Pregnancy Category A medicines."
"Most medications (like acetaminophen aka tylenol) given to pregnant women are under Category B, "Animal reproduction studies have failed to demonstrate a risk to the fetus and there are no adequate and well-controlled studies in pregnant women."
lub-shh-dub
"Yup, pretty much any experiment on pregnant ladies/babies."
"Not in, like, a disturbing horror movie way, but the kind of stuff you're talking about. The effects of various medications, various levels of alcohol consumption, testing how much shellfish and coffee actually effect a fetus's wellbeing... etc."
"Basically just thoroughly testing all the stuff that doctors disagree on regarding pregnant women and babies, like whether one glass of wine every once in a while really is okay or if any alcohol consumption at all is enough to negatively effect the fetus. It'd be nice to have definitive answers to those sorts of things."
"I can't imagine any way in which doing such experiments would be anywhere close to ethical, however, so we'll probably never have those answers."
DumpstahKat
Not Able To See The Results Of The Experiments

"Isolate groups of humans, EG 100 random people in a enclosed climate, for 500 years and see what happens with cultures- do some end up industrializing? Do some never get past agriculture? And best part: is culture random, or would random people (with no culture) in a certain geographic area always have the same culture?"
lamatopian
Were There Be As Many Issues As There Are Now?
"It would be cool if we could somehow bring back different species of human that went extinct. Like Neanderthals, denisovans, etc. and see how they'd differ, if at all, from us if raised in a modern society. It's been talked about, but likely will never happen due to ethical concerns."
jackiepoo0804
To reiterate, we would never condone any of these experiments.
What's that?
The mind still wandering?

Want to "know" more?
Sign up for the Knowable newsletter here.
Never miss another big, odd, funny, or heartbreaking moment again.
Keep reading...
Show less
We have no problem paying highly skilled, trained professionals to do the unique, difficult-to-tackle jobs for us. That's not the issue. The issue is if someone tries to do the thing others are paid and given time to learn to do without any of the training required. You ever try to check someone's teeth on public transit?
This is why we hire professionals.

Reddit user, darkskinx, wanted to know what you probably shouldn't be doing if you're not a professional when they asked:
"What's something socially unacceptable, unless done by a professional?"
The discussion about medical care in this country and the unnecessary hurdles we need to jump through is a discussion for another time. The only thing we can talk about today are how we should be more thankful to our medical professionals for not completely losing their minds and turning on us.

Leave Everything On The Inside
"Cutting someone open."
TheOnlyDJk
"Yeah i'm a proffesionale murderer"
XOXO_Katy
"Aka bad surgeon."
TheOnlyDJk
It's All About Who You Know?
"prostate exam"
Chaotic_Road434
"my wife aint a medical professional but she's better and gentler at that task than any doctor I've met."
implicitexpletives69
...911?

"Cremation of a body."
Back2Bach
A workplace environment breeds strange interactions, ones we could never replicate outside of the cubicle walls. You ever try to a friend or family member there's going to be a "corporate retreat" when you're really trying to say "vacation?"
It only gets weirder from there.
I Guess Your Dentist Would Need To Know These Things?
"Hey dude, are you sexual active? How often are you flossing these days?"
NeoCat164
"I Hope This E-Mail Finds You Well"
"Passive aggressive emails"
"Corporate culture is toxic"
trug_bl
But I'm The Boss So It's...Still Not Okay.
"Treating employees like imbeciles and indirectly degrading them until they become mentally unstable. It's far more common than anyone truly understands."
Technerd56789
This Is Why We Should Pay To Keep The Good Ones
"Requiring all your kids to spend hours in a room everyday with a single adult that you're unfamiliar with, while said adult does their best to shape their minds and their understanding of the world."
ThearchOfStories
We should be thankful there are people who we pay to do these things.
Otherwise, we should fear for the all the cows out there.
It's Not What You Do, It's HOW You Do It
"Sometimes I wonder if "remembering" is one thing."
"I mean you all know the "don't confuse your Google search with my doctor degree"."
"I'm a programmer, google IS my tool to remember."
who_you_are
"Knowing how to construct a useful search of reputable resources is a trained skill."
"Doctors and scientists use Google (and other materials beyond memory) all the time too, but the difference is knowing how to articulate the question, understanding which part of the context needs to be taken into account, and how to evaluate a resource as reliable and/or consistent with what you do expertly know."
FireTruckWhite
And Then They Report You To The Ring Community Page
"Locksmith opens doors and even gets money, when I try suddenly everyone is mad"
bablador
Unless You're A Licensed Professional, Maybe Keep Your Hands To Yourself...
"Artificial insemination of cows to produce dairy.."
Useful_Basket_
"This could be changed to "Forced insemination to produce dairy"... Definitely grimmer meaning."
Advanced_Vehicle_636
"And bull milking"
holy-f0ck
Go to school. Attend a trade show. Get the necessary training required to do what we should not be doing in our day-to-day lives.
Seriously, let's leave the cows alone unless we're properly compensated.

Want to "know" more?
Sign up for the Knowable newsletter here.
Never miss another big, odd, funny, or heartbreaking moment again.
Keep reading...
Show less
How often do you look at a person or society as a whole and think... "Um, no. Just no?"
What are people thinking?
How do we leave the house in various states of disarray and think its fashion?
There are trends and behaviors that are just over, in fact they never really were.
Yet so many people persist.
We need to put together a guidebook of what's in and out.
And what never was.
Redditor Liam_Tang wanted to have a discussion about what's hot and what's not.
They asked:
"What's not as attractive as people think?"
Clogs.
Stop with the clogs.
Not only are they ugly, they're dangerous.
They're half a shoe!
No Boys
"When guys take pictures of themselves doing that furrowing the brow, biting the lip, rubbing the hands together thing. What is that? Who told them that looks good?"
sterlingrose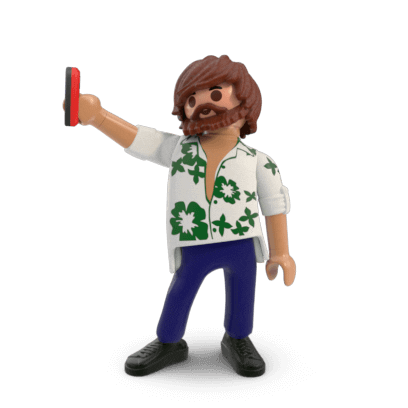 Giphy
Play Straight
"Pretending to be or overplaying being drunk/high."
Excellent-Captain-93
"My best friend is this way. I've seen her exaggerating her drunkness and then turn it off so quick. Love hanging out with her, but I don't enjoy drinking with her anymore. Nothing wrong with sober fun though!"
Serious-Association5
"Add on people who make getting drunk/high their entire personality. Do what you want to do, but hopefully there are other important things in your life."
team-pup-n-suds
You "Right?"
"The way the internet has made everyone think they are an expert."
Intellectuallygifted
"This was the case before the internet. The internet just allows everyone to communicate with more people they otherwise would not have. You are seeing a much larger sample size. Flip side, easier to see if they are right or not."
ObamasBoss
"There are so much idiots you either feel like you are an Einstein amongst idiots, or you believe that you are a genius because all other 'geniuses' reassure you."
bop-crop
Bye Chad
"Obsessed about being alpha/gigachad."
Madonomics
"I remember a self promoting giga-chad appearing as a guest at an industry seminar I attended. He said some gross things, nothing related to the industry. I had no idea where the hell they got this guy from, so I checked out his socials. Anyway, he promoted himself as a 'lifestyle coach' and 'alpha male.'"
"His YouTube was full of depressing videos of him in a windowless sterile room he called his 'studio' (obviously his rented bedroom). These videos spanned a number of topics, like how to convince women to have sex using psychology, making money from crypto and weird social theories he had."
"His Instagram was full of pictures of him in front of stranger's Lamborghinis pretending they were his, high-end nightclubs (with no evidence of friends) or dodgy styling tips. He obviously chose to live a lie... And yet this was the lie he chose. Weirdest rabbit hole I ever went down."
AstonVanilla
You be better
"Pointing out someone else's flaws to show how much better they are. Doesn't make them better; just makes them a judgemental a**hole."
Scipio33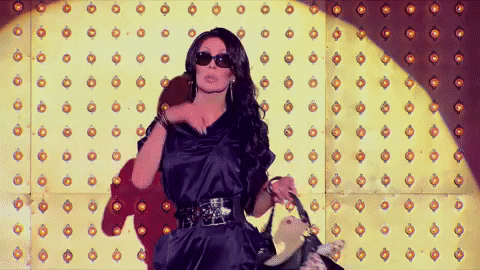 Giphy
This sounds about right for society as a whole.
I'm staying in more.
Bored Now
"Playing hard to get. I'm all for putting in effort, but stop giving me signals of not being interested, while you actually are. I'm here to build a relationship, not solve some nonsensical puzzle."
Flux-bite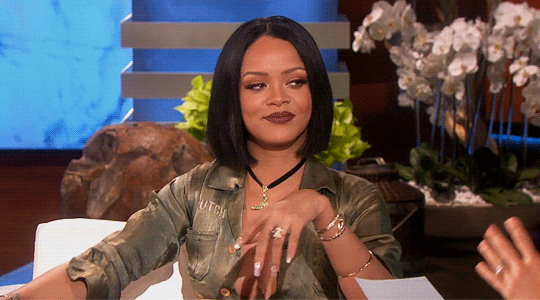 Giphy
Over You
"Trying to act stuck up and showing off by flirting with other guys/girls in front of the person you like to try and get them jealous."
amymay2010
"Yeah, this one has always seemed trashy to me. If you need to make somebody jealous to get/keep them interested, then maybe you aren't that interesting. My friend had a crazy ex who did this shit and I just look at her with utter contempt."
phil_davis
Stay Calm
"Conflict =/= Passion."
IrrelevantPuppy
"Girlfriend of 3 years did that to me. She broke up with me and then harassed me for weeks to get back together; telling me to man up, you name it. It took a huge toll on me. I finally asked her why she would break up if she still wanted to date. Her response? 'I thought you would fight for me!.' Nah bro it doesn't work like that. Relationships are not game."
Jugs-McBulge
Be Quiet
"Some who isn't being direct, but expects anyone and everyone to be direct + whoever they're talking to to be a mind reader and gets mad when neither happens."
just_a_wee_Femme
"And the flipside where they proudly declare 'I speak my mind' and have zero social tact, and offend others around them constantly."
jaxsonnz
Can I get a Refund?
"People who show off their money."
realhuman8762
"There's a TikTok that went (somewhat) viral of a guy at the bar showing his bank account to some women (women were smoking hot, guy looked like a grease monkey). The guy had like $90k."
sedatemenow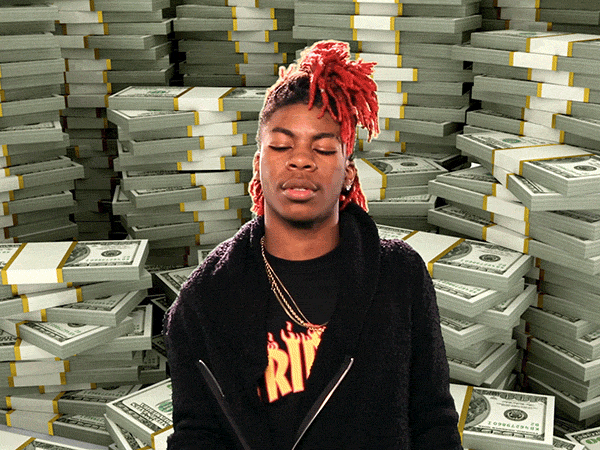 Giphy
Ironic.
So much of this leads back to bad behavior.
We need better goals, and more self esteem.
Want to "know" more?
Sign up for the Knowable newsletter here.

Never miss another big, odd, funny or heartbreaking moment again.
Keep reading...
Show less
Being human isn't easy. And surviving humanity is near impossible.
We all have little things about ourselves the outside world may not immediately take to heart.
That's fine. That's the fun part.
But it's not always easy to be fun.
When we're in public we may need to acknowledge the rules of decorum.
But it's ok to not follow the rules, just own the rebellion.
Redditor HisMajesticDickens wanted to hear some confessions.
They asked:
"What is one socially unacceptable fact about yourself?"
Who is willing to dish?
Speak up... because I'm not. LOL
Voiceless
"I don't talk to anyone other than close relatives. Not even friends." ~ Ok-Cat-9129
Giphy
hands up...
"I've always struggled with sweaty hands and feet since I was a small child. In formal settings I enjoy the option of wearing opera gloves. People think I'm being fancy. Nah bra I'm just hiding that I have to shake 9000 hands at this event tonight and I don't want to have to keep wiping them on my dress." ~ happyfunisocheese
My Purpose...
"I will do nothing but sleep and eat all day if I could." ~ fernandito_chiquito
"I'm currently unemployed and basically do that everyday. And trust me, it's very easy to stop caring about yourself, stop showering, stop brushing your teeth, thus getting more lazy, not going out anymore because showering seems already like so much effort and sleeping is so much easier and BOOM! Depression pit."
"It's so easy to slip into this and just a tiny little step each day. There are a lot of days that I feel like useless garbage and that I absolutely suck I can recommend taking a break from working for two months or maybe even 3, but it's not as easy sitting home all day as we imagine it is. I feel like I have no purpose anymore." ~ Shadowchani
So incredibly toxic...
"I think my family are a bunch of self involved manipulating a**holes and if they didn't talk to me again, it might make my life easier." ~ rockinthe90s
"I second this. Except I separated myself from most of the sick biofamily. The extreme levels of delusion with terrifying amounts of narcissism to cover the fact that not single one of them even knows how to be or even what happiness is. O and to cover up the blind ignorance and the absolute refusal to grow. So incredibly toxic. I have never been happier." ~ hurricane4689
Poser
"I am faking everything. Literally. I could not care less about anything. But I fake it all." ~ NotNotRonSwanson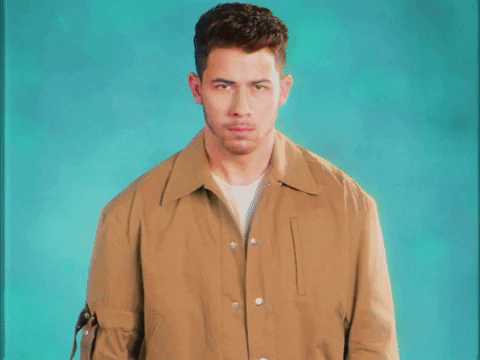 Giphy
Facades are normal.
We all hide behind them.
Don't stress.
Over Cheers
"I never just have a 'few beers' if I have one." ~ Chicekly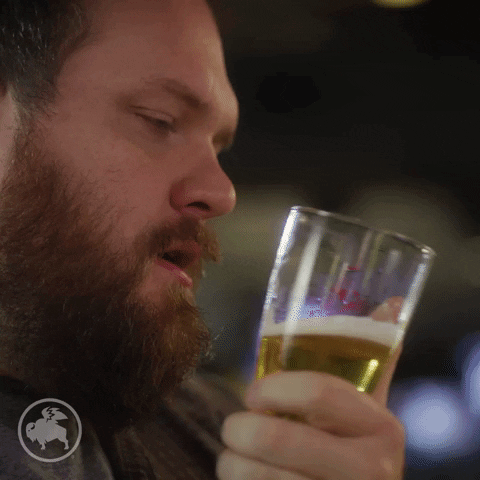 Giphy
I'm Tired
"I typically do not masturbate for pleasure. i usually do it just to make myself tired enough to fall asleep." ~ lauryngrace
"I still remember an episode of 'According To Jim' (I think, might have been some other sitcom from around that time) where the fat guy mentioned 'some of us do it as a sleeping aid' in a room full of people and he got weird looks while the laugh track played. That 'joke' was definitely based in reality for sure." ~ Chromattix
Bad Kids
"I hate kids and am a teacher. I'm a high school teacher and I enjoy teaching teenagers, but can't stand kids under the age of 11." ~ ljnr
"I work with high school age kids and I cannot stand the super entitled ones that must think their crap smells good. They are so rude, so condescending, they'll tell you off for not having the latest iPhone or airpods. Have fun with your soulless, materialistic life I guess? They're so self centered they'll probably never even realize how petty and unlikeable they are. Sad." ~ joantheunicorn
"I definitely do not know at what point expressing my desire to talk to someone crosses from 'reaching out in a friendly way' into 'annoying and impinging'. And I worry about it!" ~ TheShendelzare
"I constantly feel like I'm annoying everyone that I talk to. Even my training supervisor, who has to remind me many times a day that I'm allowed and encouraged to ask questions in order to do my job better. Still feel like I'm always interrupting and pissing her off." ~ AzraelleWormser
Can you hear me now?
"Sometimes I like having fake phone conversations. Sometimes because I just need to talk through a problem or plan something out loud but my mom isn't picking up the phone. Sometimes for my own entertainment (trying to get people to eavesdrop)." ~ deqb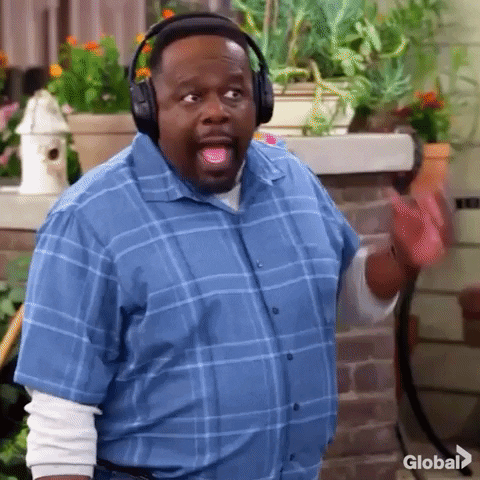 Giphy
Conan Tales
"I have full on conversations when I'm alone in the car. I find that its a good way to get my thoughts in order. I have conversations that I'll never have in person. I'll imagine that I'm arguing with somebody or that I'm on Late Night with Conan O'Brian taking about my new movie (I'm not an actor. I just love Conan)."
"Sometimes I just pretend that I'm explaining a hobby or something to a friend. Thank goodness cars have Bluetooth capabilities these days. Sometimes at stoplights I'll take breaks in between sentences so that the people in other cars think I'm talking on the phone." ~ stinkystinkypoopbutt
Just be you.
We all have traits and quirks the "public" won't love.
But clearly the public has them too.
Want to "know" more?
Sign up for the Knowable newsletter here.

Never miss another big, odd, funny or heartbreaking moment again.
Keep reading...
Show less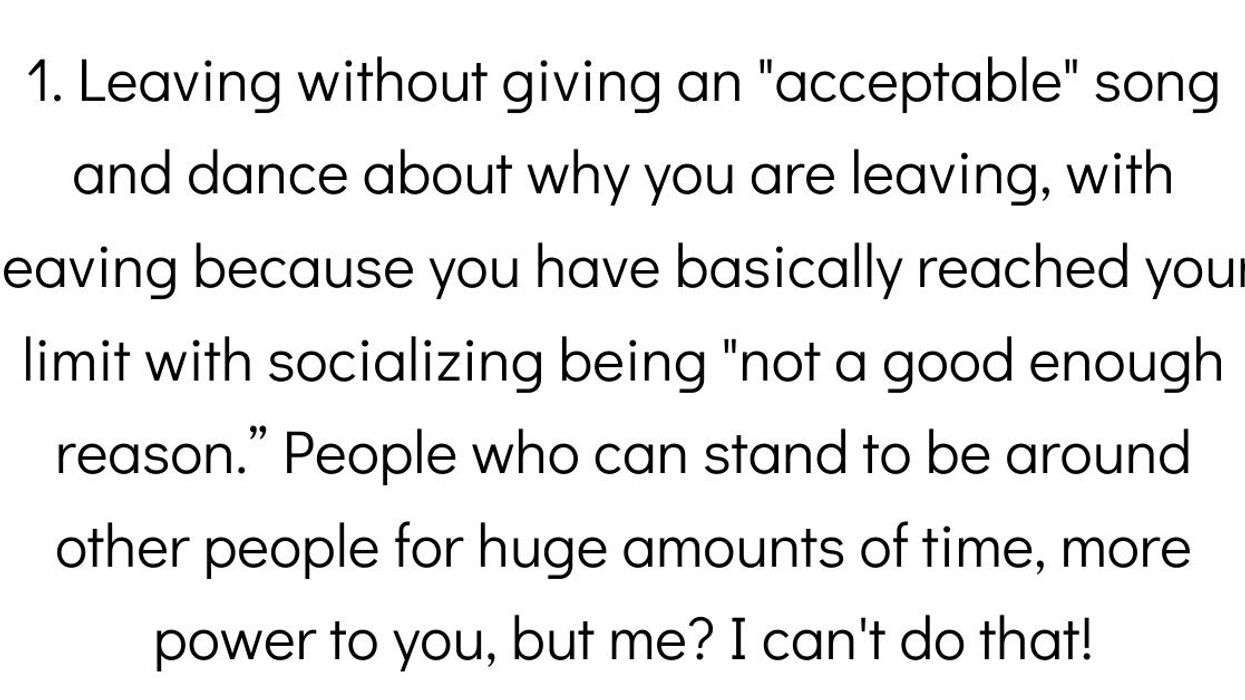 Did Emily Post ever write about more than dining etiquette? We'll have to check. When amongst others, or even when amongst oneself there are basic signs... trademarks, behaviors we're all suppose to follow. It's all about good breeding, or at the very least basic human behavior. Now, sometimes there are extremes that really just breed snobs but there are certain actions that just don't belong when trying to thrive in society. Who hasn't been driven mad by people engaging in obvious unacceptable behaviors? I've lost count of how may people I've asked in what barn they were raised.
At least according to the opinions of others. That's all that counts... right? ;)
Redditor u/sadboi017 wanted to discuss the do's and absolute dont's we should be aware of when amongst society by asking.... What is considered socially unacceptable for no reason?
Line Hero....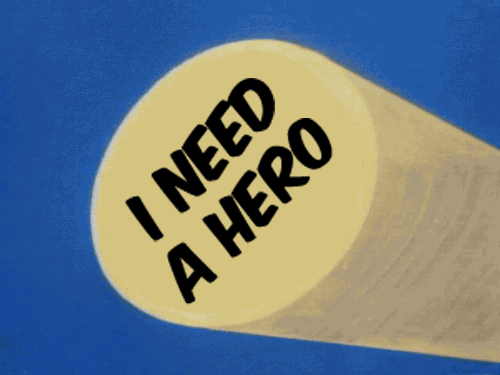 Giphy
Being the first person to get up from your chair when snacks are brought into a meeting room. There's always that one hero that does it though so others can get in line. Mool901
(Shocked Pikachu face)
Accepting something that someone offered you.
This is mostly in the Middle East I think. But it's really frustrating for foreigners because a foreigner will never know the correct time to accept an offer.
If someone offers to buy you dinner, there is a very delicate balance of refusing and accepting. You have to refuse like 4-5 times. But if you refuse more than that, you'll also offend the other person. But if you dont refuse it several times adamantly, then you'll look greedy and selfish. If they fail to offer it insistently for like 4-5 times, they'll look like they didn't mean the offer and they aren't generous.
A lot of Middle Easterners are shocked, when they come to a western country, and they say something like "hey let me pay for this" and the other person says "oh ok thanks." (Shocked Pikachu face). It takes a while to get used to the fact that westerners will just take you up on the offer. At first it feels like westerners are greedy and they want to take advantage of your generosity. But thats not the case. Its just a different culture and it makes more sense to accept an offer straight up, instead of a whole theatre production first.
But middle eastern people need that theatre production to feel everyone's been proper and polite. eye_snap
ZZZzzzzz.....
Napping at work during my lunch break. I don't really need food in the afternoon, what I really need is a nap! katartsis
Funny part is that i need the nap because of the lunch. Grunge_bob
"pretend"
Playing "Pretend" as an adult without kids involved. There is nothing wrong with an adult man building with legos and setting up an epic adventure with them that plays out in his head as something amazing. Its escapism and very calming even in adults its stimulates the mind to have a self made adventure where everything is what I want. MartimasMagnum
Alone....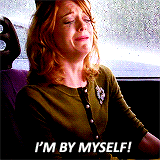 Giphy
Being single.
Some people are okay not being in a relationship for some time and are perfectly happy, but other people just don't understand that. -eDgAR-
I owe you.... NOTHING!!!! 
Not answering your own door. When there's like a salesman at someone's door, they won't want to answer but they will act like no one is home, and be really quiet so the person outside the door doesn't hear them. But it's your house. I could just stare at a salesman out the window as he rings my bell, who cares. It's my house. I don't have to answer my own door, for whatever reason I deem acceptable. You came to my house, not the other way around.
My neighbor also came to my house the other day, rang my doorbell, and I was trying to put my son down for a nap so I didn't go down. But then she messaged my wife and was like, "Hey, your garage is open, I can see someone is home. Why didn't you answer?" So then my wife messages me asking why I didn't answer. What the heck. For whatever reason I choose! I had a good one this time, but maybe I'm asleep. Maybe I'm taking a shower. Or a poop. Or in the backyard. Or maybe I'm scratching myself on the couch. Maybe forget yourself. It's my house. You took your shot to see if I'd answer and I didn't. Move on. Waddlow
Pooper Pooped. 
Pooping in a public bathroom. It's not necessarily "unacceptable" but it's something that always elicits a reaction of discomfort and often disapproval. I've definitely heard people loudly exclaim that they could tell someone just took a poop in the bathroom acting all disgusted.
I mean, they didn't poop on the floor. They went to the proper pooping receptacle. It just shouldn't mean anything and shouldn't be worth commenting on. People poop in bathrooms, if you're in a public bathroom and you didn't know it - that's where people poop. Stop acting surprised when a bathroom smells like people did what people do in bathrooms. Zoklett
Have a "nice" day Karen....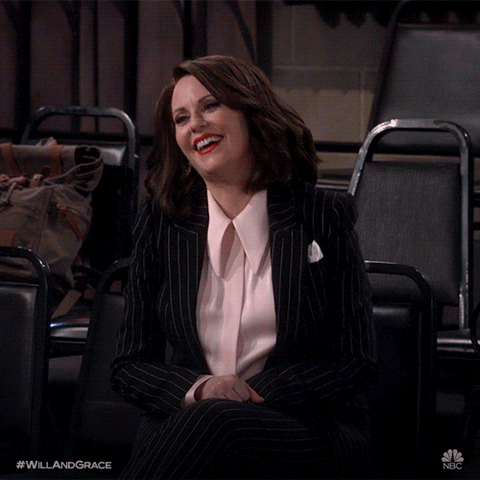 Giphy
Using swings/playground equipment as an adult. I friggin love going on the swings, I'm 30 and it still fascinates me that I can quickly and easily get 10-15 feet (or higher) in the air with some simple leg movement.
One day I was at a fairly deserted local park on the swings having the time of my life. Suddenly Karen shows up with her two ankle biters, hands on her hips and yells at me "WHAT ARE YOU DOING ON THERE?! THE SWINGS ARE FOR THE KIDS, NOT ADULTS!"
My tax dollars paid for these swings, and there's no sign saying that I can't, so I'll use them as much as I damn well please whenever I want. How much tax did little Johnathan and little Kymburleigh Pay last year? None? Guess they can't use the swings either.
Some more info: I'm in BC, Canada. The swings were not the crappy weak ones, but had thick chains and rubber seats, I'm sure they were more than capable of holding my 190lbs self. I didn't tell Karen to screw off, but I did tell her to have a nice day.
Don't let your inner kid die! Nothing wrong with getting a little high now and then! chewblekka
"not a good enough reason"
Leaving without giving an "acceptable" song and dance about why you are leaving, with leaving because you have basically reached your limit with socializing being "not a good enough reason."
People who can stand to be around other people for huge amounts of time, more power to you, but me? I can't do that, and I don't want to have to make up an excuse to do so. Drakeskulled_Reaper
BTA = "Blood Toxicity Levels"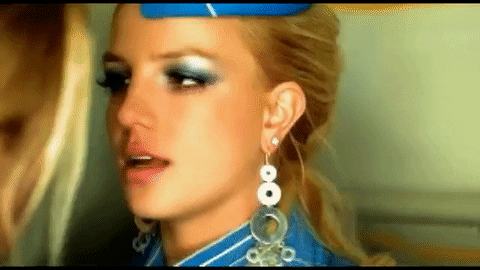 Giphy
Showing distaste for ones family in any way, shape, or form. Foodcity
Forget my family. Why is blood so important to some people? You shouldn't be obligated to keep toxic people in your life just because you're biologically related. ShuShuBee
Keep reading...
Show less