It'd be one thing to be able to go to Disneyland often as a child. Amber Shaddock Roberts says she went many times between the ages of 2 and 15.
But it's another thing to go often and have a cast member recognize you.
Roberts remembers Snow White remembering her name every year.
Now, the Disney fan has tracked down the former princess and found she's become the Fairy Godmother!
Shaddock shared her story in the group Vintage Disneyland.
Roberts' story was shared on Facebook where it quickly got thousands of shares.

It's enough to make you cry.

Facebook.com
Amber had posted on Facebook:

"When I was 2 years old, I met Snow White. Every single time I saw her until I was 15, she recognized me and knew me by name. She made my Disney childhood so incredibly magical.
"I haven't seen her in person since, but I knew she was now the Fairy Godmother. Today I tracked her down & got to hug her neck. Best day ever!!"
Others shared their experiences with this wonderful character!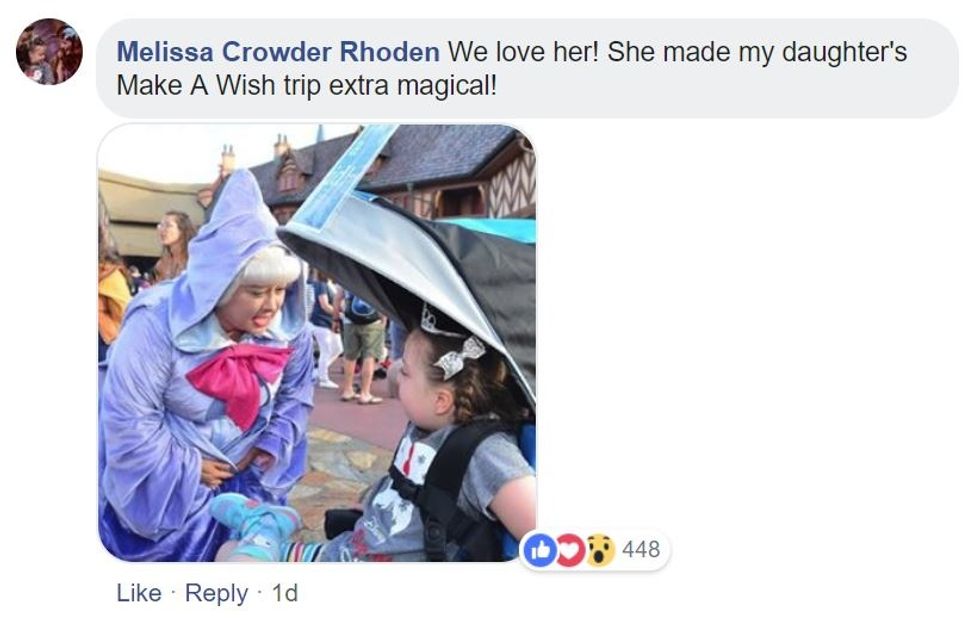 Facebook.com

Facebook.com
Could we have found the Disney Extended Universe?

Facebook.com
Disneyland seems designed to make these kinds of heartwarming moments.
At the end of last year, a story about Winnie the Pooh and his adorable moment with a disabled child went viral. The stuffed bear spent ten minutes with the child, ensuring his visit was truly magical.
Keep reading...
Show less