I cannot be trusted with chocolate marshmallow cookies.
I don't even like marshmallows, but something happens in my brain when I bite into it and I no longer have an ability to say no. It doesn't even matter what brand - could be Mallomars, or pinwheels, or whatever your local store brand is.

Doesn't matter, just put it in the freezer and walk away. It's best you forget about it, because you'll never see the box again.
Reddit user ts_13_ asked:

"What's a food you can't buy because you will literally eat the entire thing in one sitting?"
Never. See. The. Cookies. Again.

But I don't feel bad about it, cause I'm absolutely not the only one out here with self control issues. Here are Reddit's snack confessions.
Serving Size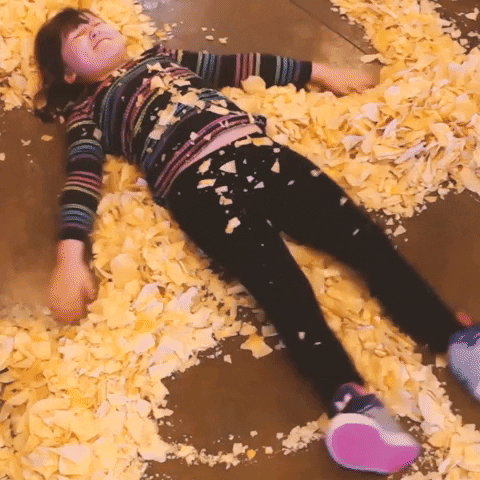 Tortilla Chips GIF by Salsarita's Fresh Mexican Grill
Giphy
"Chips."
"The larger size bags are a better value, but I almost always get a small bag. Why? Self-preservation."
"Regardless of how big the bag is, for me the serving size for chips is one bag."
- GrumpyCatStevens
"Same, can't open a bag of chips/chip-like things (Doritos, Cheetos, etc.) without it being gone and me being full of shame."
"Crunchy, salty, and savory is a deadly combo for me."
- [Reddit]
"Same!"
"The routine is eat half the bag, lie to myself and save the other half for another day…an hour later eat the rest of the bag."
- Ill-Marionberry-9071
Literally Heaven
"Fresh warm French bread that just came out of the bakery"
- Original-Area-8739
"Dude fresh bread straight out the oven is literally heaven. I will eat an entire loaf, I've done it before and I'll do it again."
- ts_13_
"I bought a breadmaker at the beginning of the pandemic and man it is dangerous."
"The loaves aren't huge so you can just... eat one. Like a snack loaf."
- bartnet
Addictive Personalities
"Literally anything I slightly like"
"Yes, if I think 'damn these pickles are pretty good' there goes the whole jar PoP jut like that."
"Same with cookies, chips, anything."
- IReallyLiveCorn729
"This is me too."
"Not just cookies and chips and treats, but regular meals too. It's gotten to the point where I only cook bland things because if I make something that tastes good I'll want to eat 3 or 4 helpings that night."
- sedimentary-j
"Most snacks really. I don't have a sensible relationship with food."
- [Reddit]
The Brown Dragon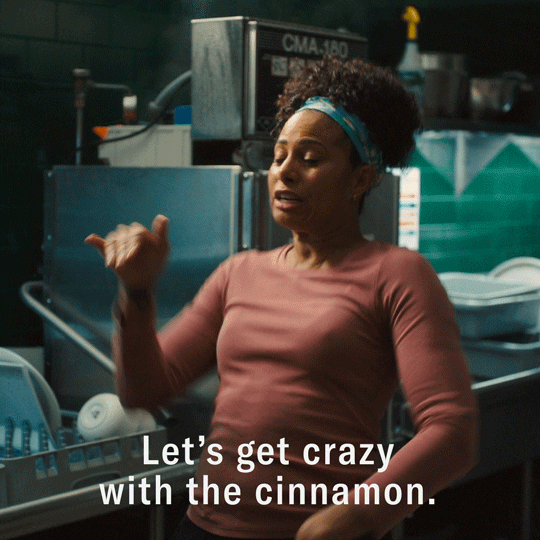 Happy Get Down GIF by ABC Network
Giphy
"Cereal! Omg it's bad. Specifically Cinnamon Toast Crunch (regular or the churro kind)"
- StreetNext5958
"Someone brought in popcorn at work the other day. All sorts of 'gourmet' versions. One was Cinnamon and Sugar."
"It tasted EXACTLY like Cinnamon Toast Crunch."
"I killed the whole bag. Now I'm shaking. I need more. I'm chasing the brown dragon."
- Element1977
"Omg here in Texas, HEB sells horchata-flavored Rice Krispies. First it was Cinnamon Toast Crunch then it was the churros...now it's these."
"Canela es vida"
- MephistoTheHater
A Fascination With The Frozen
"Popsicles."
"Not the fancy ones, that 3 dollar bag of 24 twin pops. Had my girlfriend come home and see the side table by the couch full of sticks and just shake her head in disappointment at me."
"It's a childhood addiction I'll never shake, I guess."

- kira7setsuna
"One day an old roommate bought a 48 box of ice cream sandwiches then went to the gym."
"By the time he got home I only managed to save him two."
- amplesamurai
"I like to eat all the colors and leave the grape ones , then eat the grape ones repeatedly until my entire mouth has frost bite."
"I've had to go to ER three times because of it and have given myself nerve damage."
- abitheshark
An Animal
"White cheddar popcorn... I turn into an animal"
- Legitimate_Duck6090
"Same. My sister has a video tucked away of me emptying a bag of white cheddar popcorn into my mouth at a stop light while driving. She made sure my husband saw it before we got married."
- Signal-Block-1797
"The amount of SmartFood family-sized bags that I have singlehandedly torn to shreds…"
- SnekBills
More Animals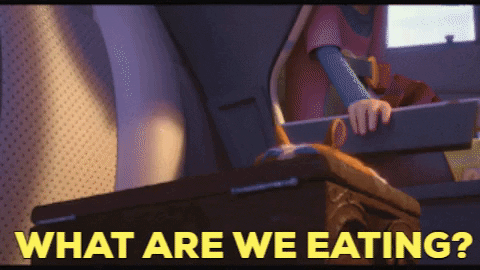 Hungry John Krasinski GIF by The Animal Crackers Movie
Giphy
"Circus Animal cookies with the pink and white frosting."
- FecusTPeekusberg
"If surveyed, I wouldn't even say I liked them and it never occurs to me to buy them. But if they're around, get out of my way!"
- LordPizzaParty
"Have you tried them frozen? Discovered it by accident when I was staying in a place with no AC, and haven't looked back since"
- HalloIchBinToad
ADHD Obsessions
"Anything I like. I have ADHD and no self control"
- goyourownwayy
"I have ADHD and I obsess over food too! Will eat the same thing for days until I don't like it anymore."
- jellie_99
"The lack of self control is actually the worst."
"I binge food, alcohol, people, until I've f*cked up my body, my relationship, my job, or whatever else."
- PinealPunch
Hidden In The Toilet
"Peanut Butter."
"If it's in the house, it CALLS to me, and I am drawn to it like a Siren from Greek mythology."
"When my partner wants to have PB in the house, she literally has to hide it from me. And I've found it a few times, so she has to get REALLY CLEVER every time she gets a new container."
"Last time she hid it in the toilet tank, and I found it because I had to repair the flapper device and found it in there."
- whomp1970
"I found my people. Can't have it in the house. I will throw it away to save myself from myself."
"Everyone close to me knows it too, cuz I'll announce it."
"No, no, no, get it out. I won't stop eating it until it's gone."
- mach1130
Easter Emergencies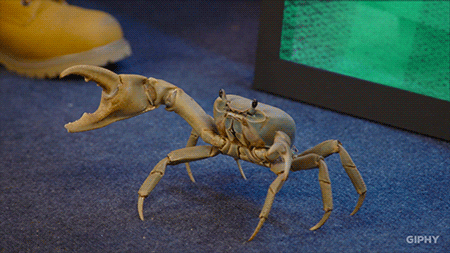 crab GIF by Originals
Giphy
"I made myself sick on Easter because I ate what turned out to be 11 crab rangoons in one sitting."
"I'm lactose intolerant. They're full of cream cheese."
"Worth it."
- graccha
"I'm allergic to seafood and I am addicted to them. Luckily they're usually made with fake crab..."
- alexopaedia
Delicious Bread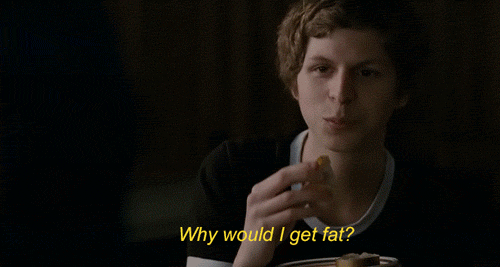 michael cera bread GIF
Giphy
"Garlic bread"
- turboultra
"For years, I thought I really liked pasta. But no. It was merely an excuse for the garlic bread."
- eleanor61
" 'Garlic bread is my favorite food. I could honestly eat it for every meal. Or just eat it all the time without even stopping.' — Scott Pilgrim"
- femme_phoenix
"Most addictive substance on Earth hands down"
- Mrs_PigeonPantsago
"I came here to say this."
- haloarh
Oh Oh Black Berry...
"Black berries. I mean, I buy them anyway, but those fuckers are gone once I get my hands on them"
- ClicheRasin
"I tried the Sweet Karoline variety last year and damn if they didn't taste like the ones from my grandparents' yard! Ate a pound over three days, then bought more. Half woman, half berry by the end of the week."
- Jules_Noctambule
"At least those are kinda healthy…"
- ts_13_
"Thus why I still buy them"
- ClicheRasin
Dangerous Little Egg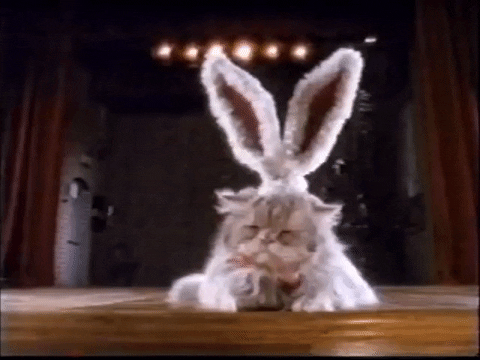 Cadbury Creme Egg Cat GIF
Giphy
"Cadbury mini eggs , they're very crack-adjacent"
- ramz86
"Just reading the name makes my teeth hurt."
"I actually cried one time because I felt so sick from eating too many of them but couldn't stop until the bag was empty. And I was a grown ass adult mom of 4."
"I'm very sad I haven't had any this year."
- dedoubt
"I have found my person. Those things hit so f*cking hard."
- Sorcererstoned
"Crackbury mini eggs"
- r4d1ant
Cheese It Is
"Cheez Its"
- Kailua3000
"Yup, and they make me feel so sh*tty afterwards too."
- YCSMD
"thanks for reminding me, i need to get some cheezits"
- dacoobob
"They are a real treat for me. I don't buy them often because rare for a box to last longer than 24 hours in my house. It's just me eating them."
"The other night I had cheezits and wine for dinner and I just can't do that anymore."
- notstephanie
"Same here. I quit buying those a long time ago…I would sometimes open the box while driving and half the box would be gone by the time I got home."
- crazydoc2008
"Oh I know that feeling lol. 'Let's see how much I got lef-'."
"SHAKE SHAKE"
"Oh no..."
- Kailua3000
Chinese Take Out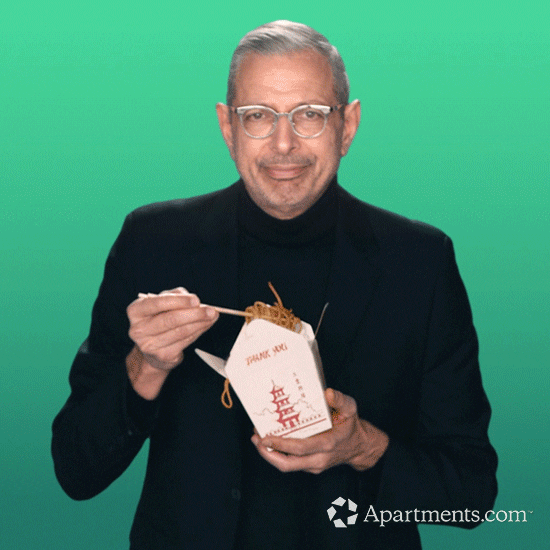 Giphy
"Cheap Chinese food that loads up those styrofoam containers."
- ALargeChip
"The more you are left wondering how the place passed their inspection the better it tastes. A place on my way back from work somehow managed to get like a 95 or 96 and has the absolute best honey chicken I've ever had (I'm a sucker for sweet stuff)."
"It's also incredibly cheap. I used to get more than I can eat for like $7 and they only recently increased to around $9. I tip them very well because that stuff is delicious and is worth more than they charge.
- demonmonkey89
"I will eat any/all Pork Fried Rice put in front of me no matter what."
"Its gotta be the sh*tty Americanized version though, the worse it is the better."
- fistymcbuttpuncher
The Name Doesn't Help
"Muddy Buddies. I will devour an entire bag of these like a gluttonous pig"
- rf8350
"My mom makes it homemade and gives me a gallon bag of it every Christmas. It's usually gone by the 27th."
- JesusWasAUnicorn
"I call that puppy chow over here, but yes very addictive"
- ts_13_
"Crack, I tell you."
- FrenchMartinez
"You should make them yourself even better tasting"
- One-Reveal-2297
Za Time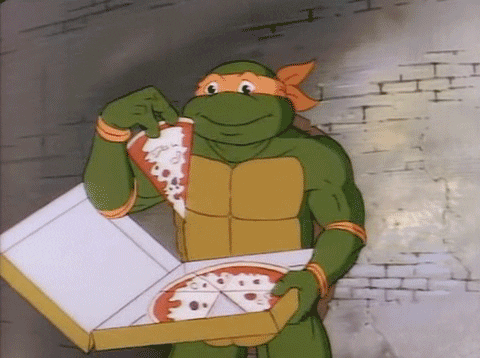 hungry pizza time GIF
Giphy
"PIZZAAAAAAAAA"
- [Reddit]
"Me: I'll just eat half so I have some left overs for tomorrow!"
"Why do I lie to myself? I know I'm gonna eat the whole thing..."
- ChaplnGrillSgt
"Seriously."
"You never feel full on pizza until you finish the entire thing lol"
- Tom38
"Im into fitness..."
"... fitness whole pizza in my mouth!"
- Raptoot83
"Just ate an entire pizza today. Granted it was super thin and probably really 2-3 slices in real pizza terms lol instead of the tiny 8 thin slices I had but still, it was a lot and I had zero self control. Zero"
- Sublime_Dino
Scouts Secret Recipe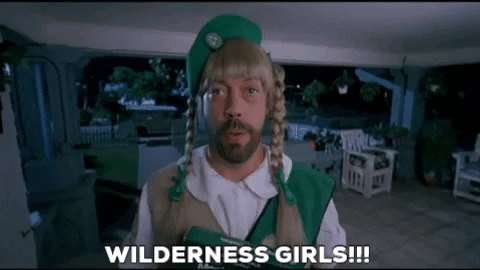 Tim Curry Cookie GIF by Extreme Improv
Giphy
"Girl Scout cookies. Have to buy two boxes bc one of them will not make it out of the parking lot."
- dkstr419
"Thin mints and a quart of milk. Isn't a sleeve 1 serving?"
- chonks1985
"well, to be fair, they're only a single serving box"
- chileheadd
"Tagalongs you open a box and it's empty."
"Every damn time"
"A box lasts 10 minutes once it has been opened"
- satanmat2
"The shortbread cookies could kill my entire family and I'd still come back 😩"
- [Reddit]
Fancy Cheese With Fancy Bread
"BRIE AND BAGUETTE"
- ACcatlady
"muffled sounds of sandwichy enjoyment"
- DRGHumanResources
"Brie, fresh baguette and fig or pear preserve is an even superior combo!!"
- meriboo
"One summer I spent six weeks camping around Humboldt County."
"Baguette, brie, smoked salmon, red wine. Pretty much every night. I regret nothing."
- fuck_huffman
"This was dinner in our household tonight! No words spoken about…we just silently demolished it and understood it was dinner."
"For dessert we added peach jelly."
- seoDenOsA
Alright foodies, you're up.
Go ahead and confess your snack sins. You're clearly among friends here.
Want to "know" more?

Sign up for the Knowable newsletter here.

Never miss another big, odd, funny or heartbreaking moment again.
Keep reading...
Show less
People can get pretty creative when it comes to food, especially snacks.
There's just something about the quick, utilitarian nature of snacking—which often involves whatever you can find around the kitchen—that leads to some really individualism.
Redditor ThrewTheDoor asked:
"What's a weird little snack you like making for yourself?"
Blue Milk
"A glass of whole milk(skim, low fat etc... don't work) and an ungodly amount of frozen blueberries in a tall glass."
"The milk like freezes to the blueberries In a cool way and it sounds wierd but I've been doing this since I was like 10."
"Also I eat it with a spoon, I don't just drink it."
- Rock_Pond
"Put frozen blueberries in a bowl. Pour half and half or cream on top, it solidifies almost as good as those hard-shell ice cream toppings!"
"Sprinkle a bit of sugar on top and it's a freakin' delicious dessert."
- TangoDeltaFoxtrot
Mmmmmmaple
"Vanilla ice cream, maple syrup and cinnamon."
"I call it French Toast Ice cream. Soo good."
- Tiefighter21
Crumbs
"When there are only a few tortilla chips and crumbs at the bottom of the bag, I crush them all really well and pour them into a small bowl. Then I add a couple spoonfuls of salsa, stir, and begin shoveling."
- Greigh_flanuhl
"This is essentailly chilaquiles. Some time try it for brunch with an egg."
- stuck_in_traffic
"My dad used to call it Mexican cereal."
- corpsreviver
Po-Ta-Toes
"Mashed potato pizza."
"I spread some mashed potatoes on a pizza tray and bake them at 400 degrees until they are golden brown on top, then add pizza sauce, mozzarella and whatever leftovers I've got laying around. Then bake in the oven for another 15min at 400."
"It's kind of like a Shepherd's Pie Pizza."
- GoliathPrime
"Croutons. Just croutons. Maybe I'll dip them in some ranch if I'm feeling fancy."
- CatLadyGrip
"And other salad toppings: wonton strips, tortilla strips, crispy jalapeños..."
- 3plantsonthewall
"I'll have all the sesame sticks, thank you very much."
- Crunchy__Frog
"Funny story, when my brother and I were kids (in the early 80's) salad bars were starting to become a big thing. My brother always wanted the salad bar when we went out to eat."
"He would only get shredded cheese, croutons and bacon bits. That's it. No lettuce. Just a bowl of cheese, croutons and bacon bits."
- DogsCatsKids_helpMe
"The Italian War Crime"
"Take a tortilla"
"Put pizza sauce on it, add Italian seasoning, apply 6 pepperoni"
"Roll a cheese stick in all of that"
"Throw it in the microwave for 25-30 seconds"
"Enjoy"
- placeholderNull
Dip In
"I dip nacho cheese Doritos in cottage cheese."
- SSDestiel
"ME TOO!!!! Sour cream too."
"Cottage cheese is an underrated thing to mix other stuff with; it also actually melts decently well. I sometimes put it in burritos and melt it."
- ThrewTheDoor
"I use Fritos Scoops to eat cottage cheese. Edible spoons."
- LakotaGrl
Legit Weird
"Quaker Oat Squares cereal eaten one-by-one with a piece of cheddar cheese."
- aabbboooo
"Me and my grandma used to eat vanilla wafers with slices of cheese on it. Such a good memory I was just reminded of."
- clovercharms
"Most of these snacks aren't actually weird. But this. This is weird."
‐ jams1015
PB & Pop
"PB&J except it's peanut butter spread between 2 toasted strawberry poptarts."
- AllHailGoomy
Chocolate Cheesy Crunch
"As a kid I used to put Cheetos in a bag and mix in some hot cocoa powder. Like half a packet of hot chocolate mix."
- scooties2
Some of these weren't too weird, but others...
What's your favorite creative snack?
Want to "know" more?

Sign up for the Knowable newsletter here.
Never miss another big, odd, funny or heartbreaking moment again.
Keep reading...
Show less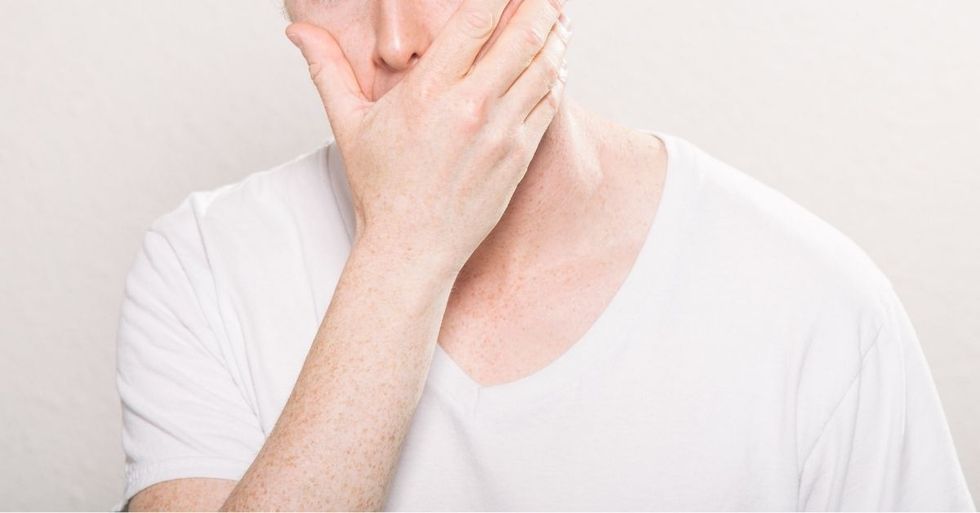 There are many ways to enjoy an Oreo cookie. Some people like dunking them in milk and taking a soggy bite. Some prefer them crushed into a milkshake. Others like deconstructing America's favorite cookie by taking apart the two halves and licking the creamy center. Redditor lickernolicking complained about how his girlfriend did one of […]
More
Yes, all of it.
Yes, wasabi mustard. Yes, fresh ground mustard. Yes, mustard powder in my curry. Yes, purple mustard. Yes, the greens too!
It's just ... it's gross, folks.

Please find a better food seed for your faith to be measured by. Mustard is awful.
Reddit user anonmitya asked:
"What is that one food/drink/snack/condiment/whatever that is very popular but that you personally don't like?"
Turns out I'm not the only one who is just DOES NOT VIBE with a food.
Too Sweet
"Most icing or frosting on cake (except for cream cheese frosting in small amounts)."
"Its too sweet! I'd rather eat cake plain or maybe with whipped cream."
- RetiredEpi
"This is the most accurate thing I've ever seen."
"My family, especially my mother, LOVES icing. I just can't take it - I swear I can feel the granules of sugar in it and it makes me feel nauseous."
"Cream cheese icing, especially if it's homemade, I can enjoy in small bouts. The more it tastes like cream cheese, the more I like it."
- liveandletthrive
"I think you may not like American style butter cream icing, which is butter and icing sugar whipped up."
"It's one note, but easy to use. People tend to put way too much on."
"Some grocery store cakes I have seen have an inch of icing, the corner or edge price with the piped edge on top."
- timesuck897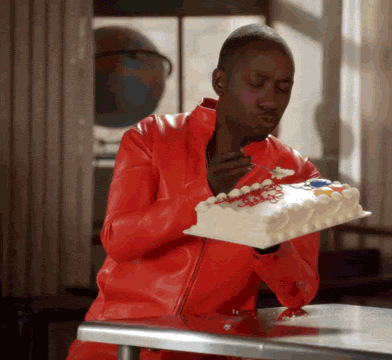 Disgusted New Girl GIF
Giphy
Just Ice Cream, Please
"Honestly not a fan of most 'too many additions' ice cream."
"You know the ones, they have 12 different things in them like raw cookie dough, chocolate bars, caramel, salted peanuts, and more... I like plain ice cream, I like ice cream with one or two additions, but the throw the entire sink of confectioneries at it really is just a sugar overload."
"When I want ice cream, I want ice cream. When I want cookies, I'll have them. When I want a chocolate bar, I'll eat one."
"I don't need to eat all of them together."
- VadPuma
"Lol I went to a 21 flavors and the person working there was talking about all these "amazing" flavors but when I just asked for chocolate she gave me the stink eye."
- getgnomedbtch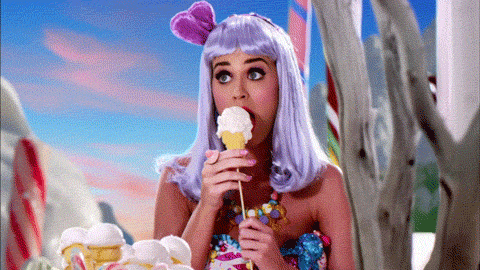 Ice Cream Cone Lick GIF by Katy Perry
Giphy
Jiggy
"Coleslaw. Can't get jiggy with it."
- barito37
"See, it really depends on the coleslaw."
"When I was little, one of my relatives made this amazing coleslaw, I never knew his secret but it was the best coleslaw ever. My mom had told him over and over, I do NOT like coleslaw. It's true."
"Cause one day, I was eating a LOT of it and he laughed and said I must like it... I looked right at him and said: "Only this one."
"I hated all other forms of coleslaw because it didn't taste good."
"I don't know what he did to it to make it so light, but also rich, but also refreshing and peppery at the same time. It wasn't damp either, it was just... aaaa heaven."
"It was heaven."
"Anytime that family member was hosting a BBQ or invited us over for lunch he'd make it. Like, he and his wife loved me something fierce."
"I was technically their 'first' grandchild so they were like my adopted grandparents. They were my dad's aunt and uncle but I didn't call them that. They knew I loved some very specific things: His coleslaw and her strawberry shortcakes."
"The summer wasn't complete without going to one of their BBQs. This coleslaw tasted like summer and childhood happiness all in one."
"... Sorry this was a weird rant. I still hate coleslaw. I've never had one as good as his and while I've tried it... there just is something missing."

- Storm137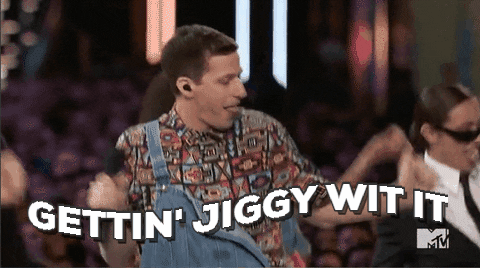 Andy Samberg Movie Awards 2016 GIF
Giphy
Cheese Flavored
"Jellybeans."
"I've been traumatized by it when I had a friend offer me one. It tasted horrible because it was cheese flavoured."
"I can never look at them the same."
- PersonalityDifficult
"When they have those ones where two different flavours of beans look the same, but one tastes good and one tastes bad?"
"I don't like it, but I'll eat a grass, earwax or vomit flavoured bean. Sure I'll make a face, and a comment, but it's no big deal."
"I ate a "Butter Popcorn" flavoured bean once, it is the closest I ever came to throwing up from a food. And it was the 'good' one."
"To this day I will not eat white jelly beans with yellow dots, I don't care what you say it tastes like."

- keyringer
"I was the head of Marketing at Jelly Belly when we developed those weird flavors for the Harry Potter franchise (first sold as 'Bertie Botts Every Flavour Beans'), and I can tell you the backstory about the Vomit flavor."
"It's actually a flavor that we had previously developed but hadn't released: Pepperoni Pizza!"
"Thanks to the power of suggestion, if you eat one knowing that, the normal gag reflex isn't nearly as strong. Not that you should make any great effort to try it!"
- PeteHealey
Paris Hilton Reaction GIF
Giphy
Brew-haha
"Beer. Like literally any kind of beer."
"I tell people this and I always get the same 'it's an acquired taste' or 'you just have to find one that's actually good. Try my favorite beer.' "
"No. It's not going to happen."
"I'm 31 and I've tried beer countless times. I just think it's f*cking disgusting. It just tastes like old rotten garbage to me."
- bobthebobofbob
"Someone else who doesn't like beer!"
"I find beer is inherently bitter and so I hate it. I've tried so many different beers too."
"Only time I like beer is when it's been used to make stew because I can add sweet vegetables like carrots, boil off a load of the alcohol and maybe add some honey for good measure to get rid of that awful bitter taste."
"For drinking I'd much rather have something that actually tastes nice like cider or rum."
- MoonChaser22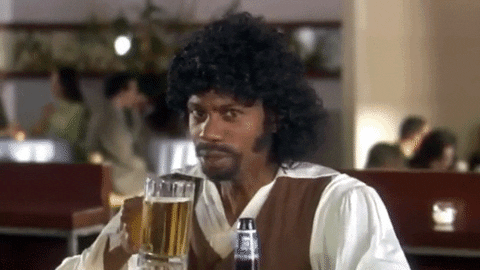 Samuel L Jackson Beer GIF
Giphy
Daddy Issues
"Miracle Whip."
"I haven't been able to eat it since I witnessed how my dad eats hot dogs."
"It's a microwaved hot dog on a slice of white bread with American cheese, covered in miracle whip. I have never seen him eat a regular one on a bun with ketchup and mustard."
- dekuscrubber
"I'm not sure if that's better or worse than the sandwiches my grandfather enjoyed."
"He'd slather two pieces of white bread with Miracle Whip and stuff a thick round of raw onion between 'em."
- SEND_GLUTES
"I nearly downvoted this out of sheer reaction to the horror that is now in my mind, but then I remembered that we shouldn't suffer for the sins of our fathers and now I weep for you."
- LousBlues2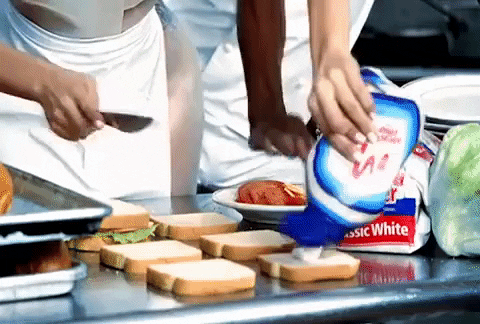 miracle whip sandwich GIF by Lady Gaga
Giphy
Coffee Conundrum
"Coffee."
"I love the smell of the beans, roasted and ground hell even brew the stuff I love the smell! But I won't drink a drop if it."
- Heykidsitsme
"I feel like you're the only other person I know who doesn't like coffee. I can't stand it, I've tried giving it plenty of shots and i just hate the taste."
"Looooove the smell though."
- dumbassliz
"You're not alone. I hate coffee."
- theconfather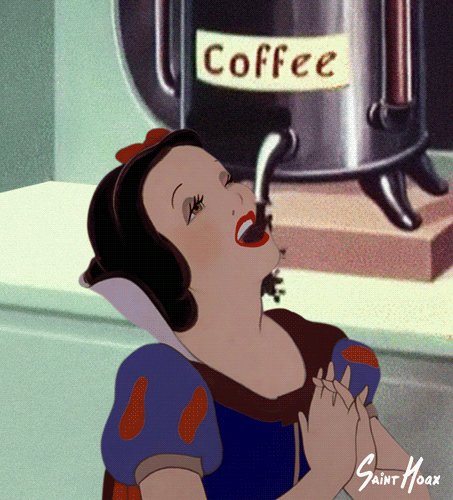 Snow White Coffee GIF
Giphy
Takis
"There's a weird push for Takis in a lot of media lately."
"They're not that good, what the f*ck? It's obviously product placement."
- CircusStuff
"Takis have been around in Mexico for years. We are addicted. I personally crave them aggressively."
"I see why they are marketed, and why people love them."
"To be honest, Takis from Mexico taste better than those I find in the US. But US Takis are better than no Takis."
- aespin18
"Yes u become addicted."
"I'm from the US and couldn't imagine them getting any better. I need to try the ones from Mexico!"
- sjsRegime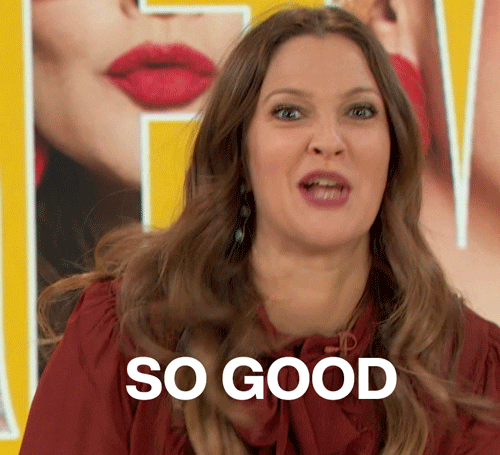 Happy Love It GIF by The Drew Barrymore Show
Giphy
Hey We're Talking Cheese Again
"American cheese, cheap overly processed with no real flavour."
- Much_Committee_9355
"For the longest time I thought that I just didn't like cheese."
"Then I went to college and consistently ate at places that weren't my parents' kitchens. That's how I found out I DO like most cheeses; I just hate the Kraft singles that were the only "cheese" I had been exposed to."
- Ineedflavorice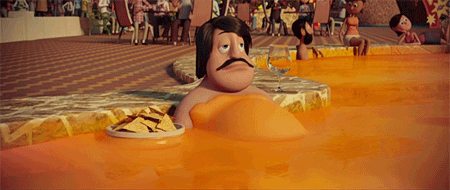 Cloudy With A Chance Of Meatballs Eating GIF
Giphy
Ambushed Through The Straw
"Boba."
"All these places start popping up like it's the cool new thing but these chunks take up space that could be more of my beverage."
- aguycalledkyle
"I feel like I'm being ambushed up my straw."
"There I am enjoying my tea, but at unpredictable intervals *BAM* sudden slime ball."
- AskMrScience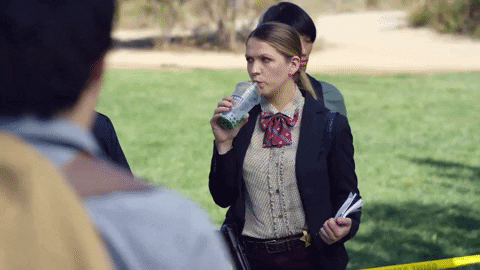 Giphy
Jim's dog treat
"Slim jims are dog treats packaged as human treats"
-coinsaken
"Not a fan of the Slender James, eh?"
-Anxiety_Potato
"I know this and yet I'm still fine with devouring them."
-Interesting_Ad5016
The disappointing rib
"The McRib. Tried it, don't like it."
-Pickled_Taco
"Plus something about the formed meat into a fake rib seems gross."
"But yet Dino Chicken Nuggets (even if throwaway meat) are fucking delicious and a delight to bite their heads off"
-TheOnlyPepromene
"I read a thing that the real reason it's seasonal is to give people time to forget how disappointing it is. Then when you have forgot, they get you with the hype again and you fall for it and buy it."
-penislovereater
​That's a lot of ways of describing it
"I can't stand for raisins, always hated them. They look like pieces of mouse crap and taste awful to me"
-Strange-juice-2988
"Someone told me when I was a kid that they were flies with the wings pulled off. Haven't eaten them after that."
-Ilovehushpuppy
"It's not the taste but the texture that bothers me. Especially if they're in a muffin or cookie and get all plump and mushy, like a rotten frog testicle."
-Historicmetal
Yummy diabetes
"I live in the south and can't stand sweet iced tea."
"Tastes like pond water and diabetes."
-flyting1881
"I grew up making gallons of it for my dad. Certain water and low quality brands will give a pond water taste. And diabetes, duh, but that's everything in the south."
"IMO- Luzianne steeped for 5 minutes plus cold well water… chef's kiss"
-tebeehughes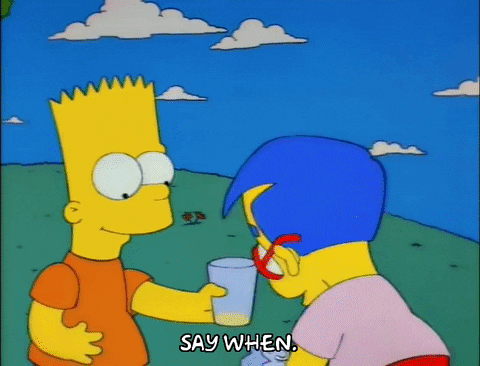 Happy Season 6 GIF by The Simpsons
Giphy
Played out
"Nutella. Please stop putting it in every dessert. It's too much."
-GothicBeau
"I'm a fan of Nutella but I'm still with you here. It's totally overused and it's like places have just given up when they rely on this. This product that I can just buy in a shop and eat with a spoon if I want to."
-SmeSems
Not holy mole-y
"I'm Mexican and I can't do mole. It just tastes like dry sadness sauce. I've tried all kinds, homemade and even restaurant ones. Just no."
-Dizzy__Mermaid
"Also Mexican. And I think mole is disgusting."
"BUT I have had a few people cook me some really good mole. They are generally sweeter/spicier than the stuff I've eaten before."
"The closest I can think to describe it is like chicken with a thick bbq sauce on it. It exists, but I still don't really crave it much even at its best."
-ydna1
Snot mud
"Eggplant. To me, it tastes like mud."
-notthesedays
"Honestly, it's not even the taste for me, it tastes good. It's the texture, I just prefer not to eat congealed snot."
-go_kart_mozart
"Ugh...the texture too"
-taaarna
Olive without them
"Olives I've tried to like them but I just can't"
-rfrost97
"Same. Literally the one food I've had I just can't do. I try every year or so (even posted this same comment elsewhere recently), but just can't get into em."
-PadKrapowKhaiDao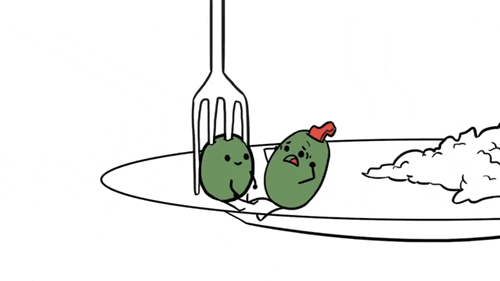 youtube lol GIF by Channel Frederator
Giphy
Agressive water
"sparkling water"
-pocapeanut
"I'm a soda water addict but I've heard people say it tastes like static electricity."
"Ever since I quit smoking I crave that burning throat feeling so soda water and hot coffee are my best friends."
-MoreShoe2
"angry water"
-V3dotoh
OK so ... what absolutely grosses YOU out?
Sound off in the comments.
Want to "know" more?
Sign up for the Knowable newsletter here.

Never miss another big, odd, funny or heartbreaking moment again.
Keep reading...
Show less
Snacks are great.
Simple snacks are even better.
It can get a bit boring eating the same snacks over and over again, though.
Redditor ejsfsc07 asked:
"What simple snack should more people try?"
Hummus And Anything
"​Chips and hummus, naan and hummus, celery and hummus, grape tomatoes and hummus, spoon and hummus. Hummus."
-Pad_TyTy
"Agreed. After trying hummus for the first time, I realized it is the best dip ever."
-leatherwolf89
"When I have left over dinner rolls I make mini hummus sandwiches for a snack. I always have hummus now it's so good on so many things."
-diiejso
Try New Combos
​"Apples and cheese or apples and peanut butter. Also, oreos and peanut butter."
-Apocia
"I keep forgetting I can mix apples and peanut butter. Do you advise smooth or chunky peanut butter?"
-Alive-Reaction-7266
"I've always preferred smooth for a snack like this. The crunchy, imo, can overpower the apple, and I like to be able to taste both equally."
-Apocia
Toasted Is Amazing
"​coconut shavings, its weirdly addictive and really good."
-BOBBLE8567
Not Just For 2am
"​Shredded cheese"
-No-biggy
"In my bachelor days I would occasionally have a bag of shredded mozzarella for lunch. Normally resulted in me pooping a brick."
-blitzdakka
Only If You're Not Allergic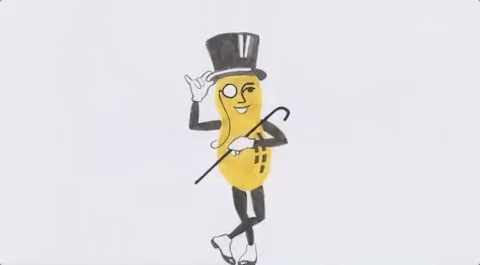 Mr Peanut GIF by Party Legends
Giphy
​"Roasted peanuts, healthy, cheap and tasty."
-ALLIES_Coffin
Don't Knock It Til You Try It
"​Cottage cheese as dip for corn chips."
-TomThe Movie
"Also, cottage cheese as a dip for nice crunchy blackpepper potato chips. Kettle cooked are best."
-Quillemote
Sweet And Salty
​"Grilled cheese with blueberry preserves on top."
-strawberrychapstick
"Most types of jam, jelly, preserves go well on a grilled cheese. I like to open them up immediately when I take them out of the pan and spoon it inside before the cheese cools enough to seal the sandwich such. It's easier to eat with it inside than on top."
-diiejso
Blueberries And Yogurt, But Better
​"Take a toothpick, insert into blueberry, dip in your favorite yougurt, place on sheet/dish and freeze."
-Skarface08
"This combines two of my youngest's favorite foods. And makes them like one of her other favorite categories, frozen foods. Definitely have to try!"
-ValhallaMama
"Put on some parchment paper before for easy removal. Its really good and healthy!"
-Skarface08
Keep It Simple​
"​Grape or cherry tomatoes. I usually have a big box on the go."
-bandanasarebest
Or Get A Bit Fancy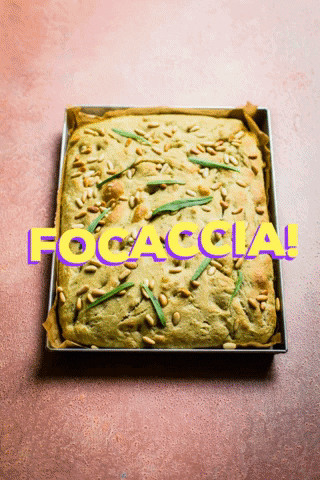 focaccia altoadige GIF
Giphy
"​Pimento cheese on foccacia bread. easy to make and f*cking slaps"
-iWasALazyDog
"I used to think pimento cheese was gross, but it's so good if done right."
-JimmyCheezSneez
A Bit More Work, But Totally Worth It
​"Apple sandwiches. Cut up an apple and then sauté in butter, cinnamon, and brown sugar, when that's done set it on a plate. Get some bread, remove the crust and flatten it a little. Put some of the filling in the bread, fold in half and toast it in the pan you sautéed the apples in, top with powdered sugar or caramel sauce and enjoy."
-Ratchel1916
Yogurt Combos Are Always A Win
"​Yogurt topped with frozen fruit and granola."
-pc0le
​Put It On The Ritz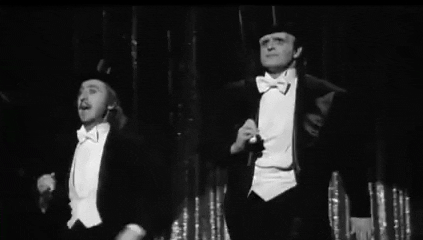 gene wilder tuxedo GIF by 20th Century Fox Home Entertainment
Giphy
"​Cream cheese and good Strawberry preserves on a Ritz cracker. Heavenly easy and cheap! Aldi has the best Strarwberry Preserves."
-HoosierBabe
Try With Wojapi
​"Frybread"
-AllenLuck76
"If done right, it's the best thing ever. Not too greasy, with a fried egg and some cheese on top, absolutely incredible."
-JimmyCheezSneez
Dried And Delicious
​"Biltong. It's a delicious south african snack that should become a lot more popular. Not vegan friendly, though(obviously)"
-onionboi007
Veggies All The Way
"​Uncooked Cabbage, spinach, or broccolis, whaaaat can't help it you know."
-Jeremykyb
Leftover Love
"​Cold baked beans and potato chips. Sweet and salty. My grandma always packs me the leftover baked beans after cookouts and such because she knows I love them."
-ValhallaMama
Spam, Spam, Spam, And Spam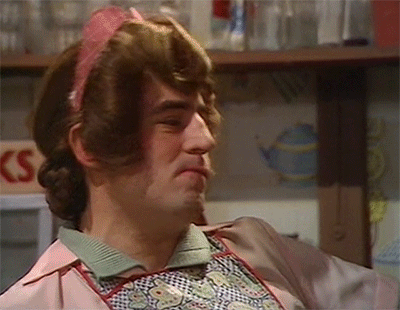 monty python spam GIF
Giphy
"Spam sammich and mustard."
-KarenK1964
"Fried spam, egg and cheese sandwich."
-scoob922
"I just cut a piece of bread in half, put the spam on, cut up some mini tomatoes, place them, put some mustard on, and I'm set."
-KarenK1964
Everything Is Better With Bacon
​"Mini sweet peppers. Cut in half, remove seeds stuff with cream cheese and bacon."
-maiqthetrue
A Childhood Classic
"Celery and peanut butter!!"
-UncertaintyVague
"add raisins and you have ants on a log! I love that snack ;)"
-ejsfsc07
​It's easy to get in a snack rut, always going for the same old thing when the snacking urge hits. Try a few of these the next time you're looking for a midnight snack!
Want to "know" more?
Sign up for the Knowable newsletter here.
Never miss another big, odd, funny, or heartbreaking moment again.
Keep reading...
Show less