Though we learn about criminals when they're caught, it doesn't mean they're not brilliant.
It takes a lot of planning and patience to pull off the bigger ideas.
That's why there is such a hefty penalty for pre-meditation.
Maybe that's why we're obsessed with the true crime stories that roll out over time and aren't a quick news blip.
We're fascinated by the genius and the almost near cover-ups.
Redditor ItzTacoTimee wanted cops to tell us about the masterminds they've taken into custody.
So they asked:
"Police officers of Reddit, who's the smartest criminal you've ever encountered?"
Most of these murderers on these Dateline shows are smart.
Which is what is most scary.
Deposits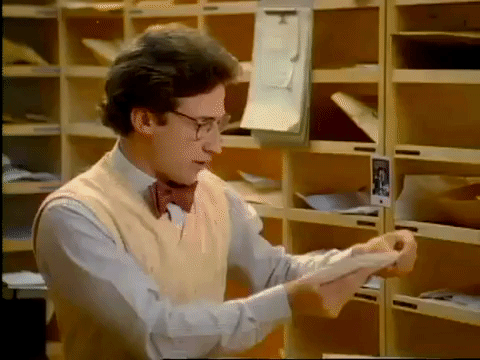 happy work GIF by Soul Train
Giphy
"My favorite was the guy who stole a post office mailbox off the street, repainted it, and then put it next to the night deposit box at a bank. And hung an out-of-order sign on the deposit box. All the businesses came along and dropped off their deposits in the mailbox."
pinewind108
"release to police"
"I worked with this one guy who had a lengthy record. He had a system for getting released if he got caught. After committing a crime, if the police were in pursuit and he knew he was about to be cornered, he would act insane. His girl would play along with it telling the police that he was off his medication."
"The police would arrest him but then send him to a mental ward with papers instructing the ward to release to police once he was cleared. Once he was in the mental ward, he would cause a distraction that would make the person attending the desk with the file cabinet to leave said cabinet. He would then crawl to the file cabinet, look for his 'release to police' papers, and then would literally eat the papers."
"When the psych evaluators decided that he was stable enough to be released, there would be no instructions to send him to the police, and he would be released to the general public. He did this about 10 times until police officers noticed him back on the streets. This stunt forced the state to change their procedure for detaining mentally unstable suspects."
g_baker
When in Walmart...
"A guy I went to high school had been stealing from Walmart in a pretty clever way. He would grab video games, mp3 players, beer etc. and throw them away in a trashcan in the garden section. The workers never checked the trash contents and he would just wait, sometimes 5 hours until they emptied the trash in the back dumpster and hop in to get his items."
"Once he took a cardboard box from a display inside, filled it with video games, a PS3, and extra controllers. He grabbed some tape and pens and drew all over the box and taped it up to make it look used and tossed it. An hour later he had a whole new PS3 and stack of games."
taylorink8
"I walked in with this"
"I heard about one person that pulled a shoplifting scam on a large, popular and well known U.S. retail store. They walked in with some cheap nylon product to get one of those 'I walked in with this' stickers they used to put on returning merchandise. The sticker easily peeled off the product undamaged. They walked to the electronics department, grabbed an expensive box off the shelf and went to Customer Service."
"They placed the sticker on the big box and asked if they could return the item without a receipt. 'Unfortunately, no. Not without the original receipt.' Dang it, and they walk out. Customer service even gave the door man the thumbs up having just interacted with the customer. This took place before widespread inventory controls and cameras absolutely everywhere."
nivenfan
The Follower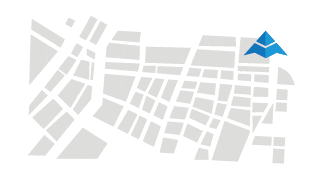 Location Gps GIF by AboutMedia Internetmarketing GmbH
Giphy
"I'm not a cop but I worked crime scene. This guy had attached GPS to the bottom of peoples cars who owned houses, he wanted to rob. He did it to ensure they wouldn't be showing up while he was ransacking the place."
Rachcake93
Enjoy the meal...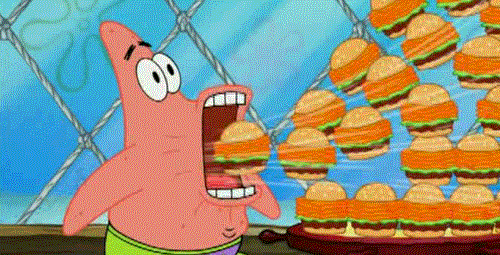 Food Eating GIF by SpongeBob SquarePants
Giphy
"There's a golf course/country club in my town that has a PGA tournament scheduled in the next couple years. They have a guy repeatedly breaking in overnight and just lounging around and eating food, all on camera. The club refuses to report it so they don't hurt their chances of the tournament coming."
somejap
Drugs & Keggers
"This was in the late 90s-early 00s."
"A guy in my dorm came to school solely to deal drugs. He took out student loans, registered for a bunch of 300-person freshman survey courses where he would never be missed, then literally never went to class. All he did was go to raves and concerts and keggers and sell party drugs."
"After the first semester, he was suspended. He wrote the usual 'I was young and dumb and in over my head' sob story, and got put on probation for a semester. So he had a repeat of the fall. At the end of the year, he was kicked out, and didn't care."
"He made something on the order of $150k, in return for about $8k in student loans to cover a year of housing and tuition."
"So far as I know, he was never caught. It may have been a short-sighted maneuver in the long run, but in the short run it seemed fairly genius to effectively use federal loans to start your drug business."
whistleridge
Into the car...
"Working in a home improvement store when younger. This guy came in, went to the snow blowers, took one and went to the return desk. Said he wanted to return it but had no receipt. They told him you need a receipt so he says ok I'll be back and wheels it off to car through the front door. He did this a few times apparently. Couple places even helped him load it 'back' into his car."
ethan-bubblegum-tate
TRANSFORMS
"A french thief who spent 10 years in prison became a comedian when he got out. One of his stories... Finds a building, goes in, chooses a floor and TRANSFORMS the exit door into an extra apartment. Puts the apartment number, fake lock, welcome rug, etc..."
"Puts an iPhone for sale. The person comes to buy it, he opens the door in a shower robe and says give me one second, im just gonna count the money... and poof!"
"He's gone from the exit stairs."
ismango
So Hungry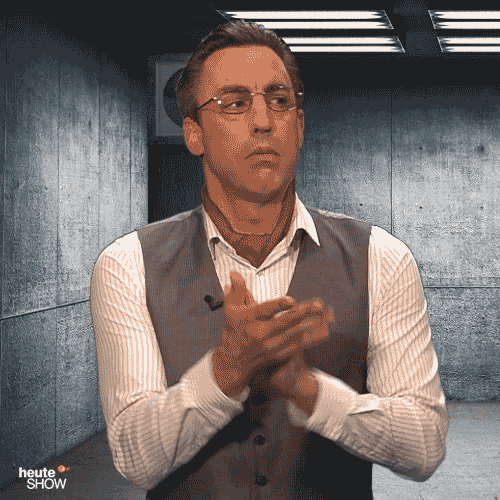 block out no GIF by Heute-Show
Giphy
"Definitely this guy who ate the bank robbery note right off the hood of the police car when they were emptying his pockets. Although I'm fairly sure he was still convicted."
Bonesnapcall
Even with smarts, crime still doesn't sound like it pays.
Who would you add to this list? Let us know in the comments below.