Who hasn't on one occasion or another looked at someone with a svelte physique and become green with envy?
Wishing that we looked like them, and compelling us to hit the gym and lose a few pounds.
As such, we often roll our eyes when skinny folk complain about their weight and/or appearance.
But should we be throwing them the cold shoulder or offering a shoulder to cry on instead?
As maybe being skinny, by choice or simply genetics, might not be as easy or glamorous as it appears.
Redditor Nmalacane25 was curious to hear the downsides, if any, of being paper thin, leading them to ask:
"What is the worst thing about being skinny?"
Lack Of Padding For Your Bones
"Its so easy to hit your pelvic bone on the side into things, and it hurts so much."- Lord_Botond
"My partner and I are both skinny."
"When we are intimate it often happens that it's just bone on bone which is not comfortable."
"Like this morning we where spooning. "
"I was the little spoon."
"And he had his arm resting on my hip."
"That's all it takes."
"There is just no soft cushion between us."- SnowdropWorks
Treated Like A Doll On A Shelf...
"People feel the need to just pick you up all the time."
"Put me down!"
"I don't care how strong you are!"- JBroms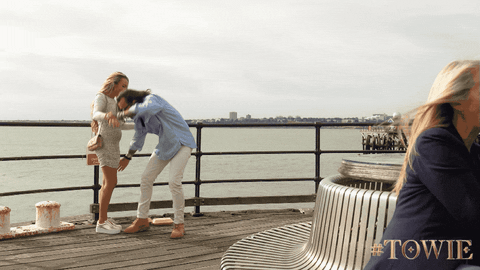 Carrying Pick Up GIF by The Only Way is Essex
Giphy
More Noticeable Changes in Appearance
"People noticing every fluctuation in weight."- Own-Discussion5137
Cuddling Impaired

"Lap isn't as comfy for dog to sit on."- DontStopMe_
"Do You Have This In My Size?"
"Finding pants that fit."- Vigothedudepathian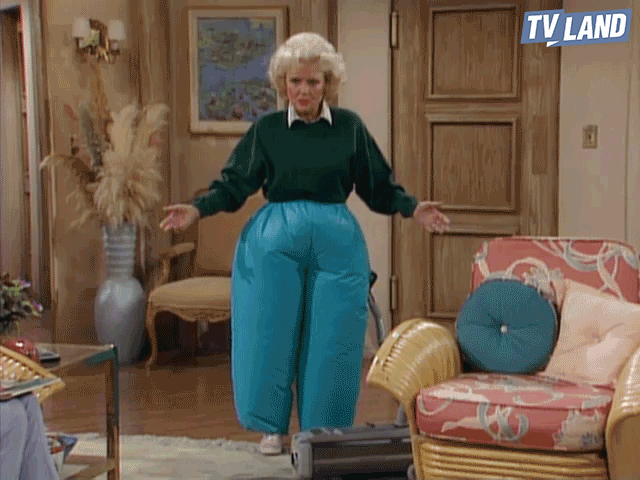 Golden Girls Pants GIF by TV Land
Giphy
Unfair Assumptions...

"People assuming you have an eating disorder."- Sirens-Song69
We Can Squeeze You In

"As someone who was underweight in my childhood up to my early 20's, and suddenly obese in my 30', It doesn't matter what weight you are, people will always have something to say about it."
"But one thing I HATED about being skinny, was always being the one to have to sit in the middle seat in the car."- Wild-Bee-7415
No Seatbelt Strong Enough

"It's easier to be tossed around in a fight."- meitz88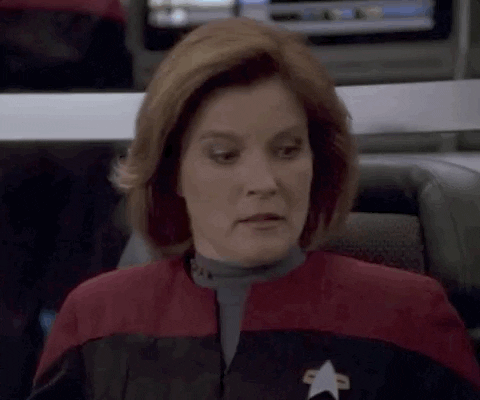 Shook Star Trek Voyager GIF by Star Trek
Giphy
Always Needing To Bring A Cushion
"Going to an amusement park and realizing that no one else thinks the seats on the rides are too hard."
"I was in pain."- tiredfoodlover

As the saying goes, "the grass is always greener in someone else's yard."
Next time you're seated next to someone who doesn't seem to have an ounce of fat on their body, think twice before letting jealousy or judgement get the better of you.
Instead, maybe consider how lucky you are that the hard chair or bench you're sitting on is far more uncomfortable for them...
Keep reading...
Show less
I long to be skinny. I actually was for about five minutes back in my youth. Of course that's with living on a treadmill and subsiding on a diet of celery and vodka. (No bloody mary, just the booze).
I've always been envious of those that were born that way. They get to always wear nice clothes, they can eat anything, life is perfect.
That thought process, that skinny people have it all, is so engrained in our cultural psyche we have no qualms in shaming or acknowledging that skinny people have problems too.
Everybody's got their something.
Redditor u/The_WereArcticFox wanted to about all the drama that comes from being skinny by asking:
What are some skinny people problems?
Skinny is not necessarily healthy. Some people don't believe it. But being underweight is an issue. And skinny people struggle. Let's see how...
Safety Issues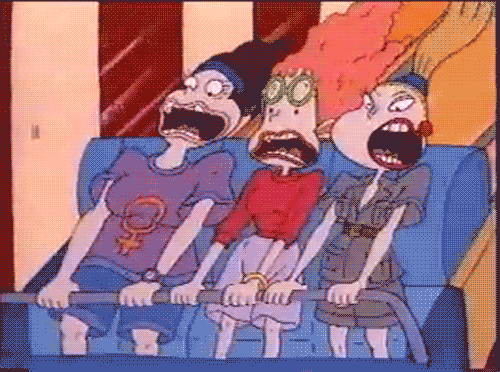 Roller Coaster Cartoon GIF
Giphy
"Sometimes in roller coasters you don't feel super secure in the harness or seat belt."
- naners76
Through the Flesh
"You can see my heartbeat through my skin and it creeps people out."
"I had this as well. When I was at high school I was very active. So I think I had quite a strong heartbeat and a skinny frame/chest. You would see the left side of my chest pulsing. Now a decade on I don't have it. But if I get anxious you'll see my shirt bouncing around a little from my heartbeat."
Fisticuffs...
"If you're a guy and skinny you're not respected as much because you're small. The laws of nature still apply and men only respect men they think could take them in a physical fight."
- SaberX91
"As a former skinny guy who didn't like getting into fights, every skinny guy I knew in high school was either like me and avoided confrontation or was extremely ferocious when it came to fighting because without the weight/strength you had to make up for it with sheer power of will and ferocity lol."
Meow Fail
"When a cat sits on your lap their feet slip through the gap between your thighs. This often makes them sink their claws in to steady themselves."
"Hahahah! Yes. My cat wait until I put the blanket on my lap so it's like a kitty hammock. The other one sits either on the arm of the chair or on the back of the couch so he can fuss with my hair."
- hyperfat
Holes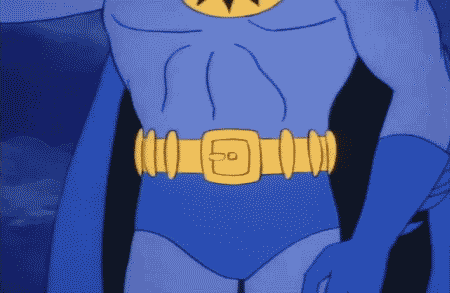 Batman Rocket GIF
Giphy
"Putting extra holes into belts."
"Having to invest in a leather hole punch and awl to get clean belt holes."
Ok, well so far, those aren't dire problems. Like, a belt loop issue is not life threatening. But that cat thing can be painful when they fall. Who else can empathize?
Not Cute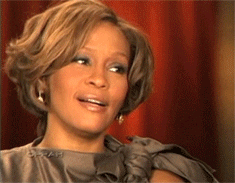 Whitney Houston GIF
Giphy
"People are sensitive about making fat jokes, they don't give a crap about skinny jokes."
I Fit!
"We fit everywhere. As a construction worker it sucks."
"Lmao this. I'm always the guy to crawl into, under, over, oh just stick your entire arm in this confined space and get your skinny wrists through this hole and then grab the thing (the freaking thing!) I like being helpful but damn you get into some nasty spaces."
Jagged...
"Leaning your head on my shoulder probably feels like leaning on a jagged rock. Reminder for you all to consume more calcium so your skeleton doesn't try to escape. This is a message brought to you buy r/Neverbrokeabone."
"Haha, this is like hugging my skinny mother. I want quality hugging time with her but oh, so bony. I will add here that her skinny person problem was finding gogo boots that fit to her thin calves when those were the style; she and my grandmother had to hunt the entire city but did finally find some elasticized ones!"
Anna...
"Once in HS my friends decided to nickname me "Anna", as in "anorexic". I didn't have anorexia, so they seemed to think it was funny and ok. After a few days I made up some bullcrap about knowing a girl who died from it and said they were being disrespectful."
"They saw through my lie immediately. So I said "if I made that up, it should tell you how much I hate the nickname." They told me to get over it. So I said "ok fine. Call me Anna. But I'm calling you 'fat-ar*e' and you 'chunky thighs' is that ok?" They got the message then."
- OraDr8
Bumped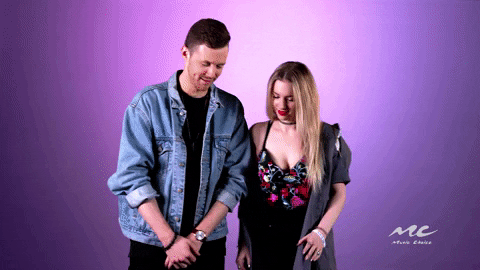 bump into get out of my way GIF by Music Choice
Giphy
"Bumping into anything hurts ten time worse, bone doesn't cushion at all."
I guess having a little cushion isn't the worst thing? Though having too much cushion is a problem. But let's all just love ourselves regardless. And remember the focus should always be... health first.
Want to "know" more? Never miss another big, odd, funny, or heartbreaking moment again. Sign up for the Knowable newsletter here.

Keep reading...
Show less
"I'd rather be thin than famous." So began one of beat poet Jack Kerouac's poems in his iconic volume, Mexico City Blues.
Everywhere you look, people are dieting, juice cleansing, intermittent fasting, and dumping their 401k into monthly fitness app subscription fees.
All that hubbub tends to leave us thinking that the holy grail of life on earth is to be skinny.

And it's hardly a surprise. An overwhelming majority of clothing advertisements and Hollywood films features beautiful, thin people.
So it's usually quite annoying when a thin person complains about their shape and size. After all, haven't they achieved the supreme goal?
A recent Reddit thread challenged that assumption with some fresh perspectives. Anonymous skinny folks dropped in to share their biggest complaints about the bean pole life.
Mad_Chemist asked, "What are some skinny people problems?"

Want to "know" more? Never miss another big, odd, funny, or heartbreaking moment again. Sign up for the Knowable newsletter here.
Keep reading...
Show less