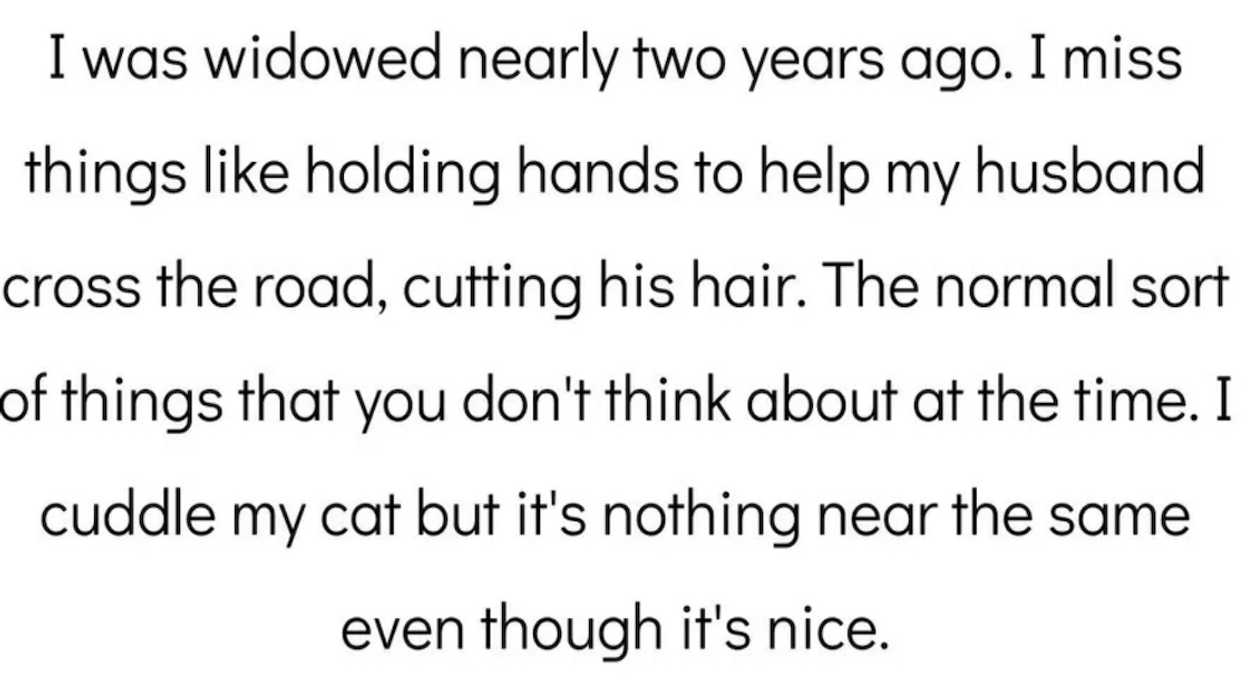 AKA 'Skin Hunger,' when you just need a HUG.
This apparently is a somewhat unique need. Not everyone grows sad, frustrated, or lost without physical contact. Lots of people actually avoid physical contact as much as possible.
But there are some folks out there that NEED it. And we're not talking sex. People like this need an arm on the shoulder, a normal hug, a slow dance.
And It's pretty upsetting how many of the people that need the contact get with people that avoid the contact. Like some perfect storm where everyone is bummed out.
u/aygross asked, Do you have "touch hunger" the need for non sexual hugs touch cuddles etc? How do you deal with it?
Keep reading...
Show less