There are certain things men keep to themselves when it comes to life and dating.
And no one talks about the bro code much.
A recent Reddit thread gave us a chance to peek behind the curtain.
Redditor AMGBOI69420 wanted all the men out there to share some necessities, so they asked:
"What are some 'guy secrets' girls don't know about?"
Decisions.
Don't be afraid to make them.
Guys appreciate a decisive nature.
But don't be aggressive.
Thank You...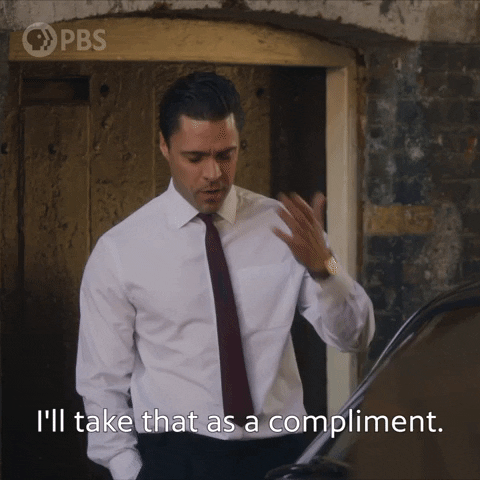 Episode 5 Thank You GIF by PBS
Giphy
"We will NEVER forget getting a compliment. I used the same conditioner until it went out of production because someone told me my hair felt soft and smelled nice."
LordSwitchblade
Good Morning
"Sometimes when it's up, it's not because we're horny. But don't let that stop you, Queen."
Spiceinvader1234
"I once had a guy tell me 'If a guy has a morning erection it doesn't mean you turn him on, he was probably just having a sex dream about someone else.' Ever since then I NEVER try to initiate anything in the morning. Is that true?"
LoisLaneintheRain
"It's because the body tests any function while you sleep and most of the time that time you begin to wake up it tests the function to get an erection."
Gennerig_LP
Back Up...
"Nice try honey, I still won't tell you where I keep my snacks."
XxLongoTxX
"Oh, I found them. Days before I was silently soaking in the glory of my private eye skills while we watched (XYZ) on Netflix, and relishing over the fact that the joys of your deceit will soon evaporate into the void during the exact moment you discover you've been left with only the lemon flavored ones."

TheOGPotatoPredator
And you are?
"Dudes can be friends for years and not know each other's real name."
theonetrueemanu
"I've lived in my house for 2 years. I chat with my neighbor just about every day when leaving for work. I didn't want to ask him his name so I looked up the property records to find out that information."
ku_chi_mun_chin
"I worked in a grocery store with a guy who went by his middle name. I went by a nickname completely unrelated to my name. We both found out we didn't know each other's real names until 2 years after we started working together."
Funkeysismychildhood
Breathe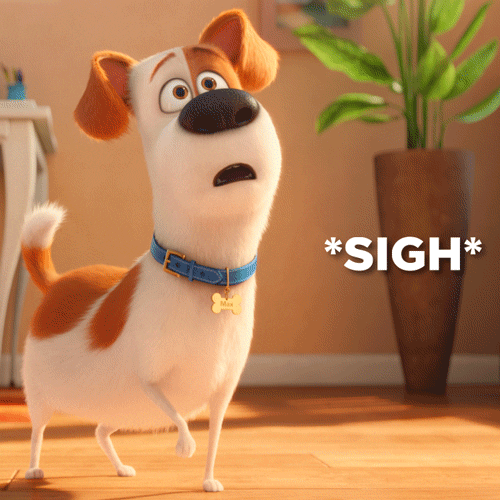 Tuesday Morning Reaction GIF by The Secret Life Of Pets
Giphy
"That big sigh my wife just asked about while we're watching the 10 o'clock news? Nothing profound, nothing bugging me, I just remembered to breathe."
Gudakesa
Breathing is everything. It can change every moment.
What Up?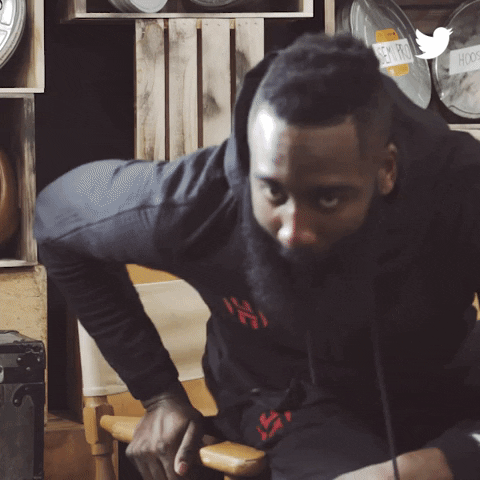 houston rockets yo GIF by Twitter
Giphy
"We have an entire language around the headnod."
baka2k10
"It's weirdly sophisticated too. You can actually tell how comfortable guys are around each other based on if they say hello with an up-nod or a down-nod."
Juxta_Lightborne
Fake it until...
"Sometimes, that male confidence that you find attractive is us totally faking it while shaking on the inside, insecure AF."
Ok_Technology390
"I just had this exact conversation with my husband the other day. I was telling him how he seems so confident and I would never guess that he's really nervous or that he's not sure of himself."
"I would've never dreamed he gets all nervous and all that good stuff still to this day with me. I don't feel like it's still sunk in completely bc I was so shocked at how nervous he was explaining he'd get at times lol so props to the guys who fake it til they make it. Keep on bc you're doing a good job 💯."
Exciting-Courage4148
Stay Calm
"We don't want to tell you certain things are worrying us because we do not want you to worry also… now there are just two people worrying, whereas before, one was worrying, and the other was happy, which is a reminder to us not to worry so much."
Mundane_Tour_3215
"It's a bit different if the person you're telling can do something about the issue, but for something currently unsolvable there's no reason to extend the misery to anyone else."
Zncon
Just say it!
"Please for the love of God let us know if you're into us. Don't wait for us to tell you first because we won't because we don't want to be called creeps."
Wunderbolts
"My current partner and I used to flirt and talk through text all day, every day for months before I told our best friends. I was so into him, but unsure how he felt. My girlfriend was like: he's usually just like that; he's friendly with all of our other friends that are girls and would even ask me if I wanted to stream things with him when [her bf and his best friend] was at work."
"So I put that to rest. But then his friend helped a little bit by interfering and he was nonchalant about his feelings for me to him. When I got the green light I should just do it, I admitted my feelings for him. We're close to celebrating a year in our LDR. We met in person for the first time a couple of months ago and he's coming here soon. Best decision of my life to just say how I was feeling."
emeraldpotion
So many secrets.
So many truths.
Lesson? Try not to worry.
Until we're in a situation, we'll never really know how we'll react.
I have been in this scenario, though.
Sex matters. And people rarely want to admit how much.
But sex isn't a lifetime guarantee.
It fades, as does love.
It's important to speak about it.
It can be a fixable situation.
A relationship without sex may not be the end of the world, but it's definitely a sign that something is off.
Redditor Deviant55 wanted to talk about physical intimacy in relationships, so they asked:
"How important is sex to you in a relationship? Could you be with someone you love even if sex was off the table indefinitely?"
I learned how much sex matters in my last relationship.
Once I wasn't interested, it kind of killed everything.
Forever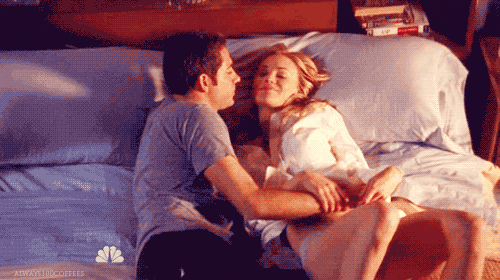 GIF by moodman
Giphy
"When my wife of 30+ years became too ill for sex to be even remotely interesting for her, I certainly did not end the relationship. I loved her and I took care of her until she died. No other course even occurred to me."
fvillion
Frustration
"When I met my wife we couldn't keep our hands off each other. This lasted a few years. I was in my mid-twenties when we married. She developed a chronic medical issue. I've gone twenty years being sexually frustrated. There are stages and phases to this."
"What I came to realize is that I love my wife. Yes, sex is important in our relationship. But I would rather have her in my life with no sex than have sex without her."
"The thing is, I love her. She can't help her situation. I can't help it. One deals with it. Marriage is more than sex. It is building a life and memories, raising a family, and loving each other regardless of the challenges life throws our way. But sex is very important. It helps keep the closeness and the emotional bond. But it isn't the only thing that does that."
QuietusNoctis
I Love Her
"It is complicated. I am in a near-sexless marriage. The wife needs antidepressants to function. And it kills her libido. So usually it is four to six times a year. My libido rages. And yeah, it sucks. I dream of more sex."
"But I love the chick. She loves me to the moon and back. I'm not willing to sacrifice her love so I can try dating again. Divorce rates these days? And I found a woman who more than tolerates me, she loves me. I'll stay. And not to be crude but yeah I masturbate. A lot. She doesn't begrudge me that. Occasionally she even encourages it."
"She went off her meds for a while. And man did we do it. But she was a mess. I need her healthy more than I need a shag. We travel together. We enjoy each other's company. We actually like each other. I could claim that it is hell, but I choose to see all of the good I am blessed with."
painthawg_goose
Heartless
"Quite important. But I think it depends on where you are in the relationship. I've been married for 10 years. I have kids. If my wife suddenly couldn't have sex with me for some reason -- illness or injury or something -- I'm not divorcing her over it. That's heartless."
"Now, if she just decided we weren't ever having sex again because she didn't feel like it, that'd be different. Or if I was just starting to date someone and they told me they'd never have sex, I probably just wouldn't keep pursuing the relationship. Plenty of people out there who will."
Arkhangelzk
Necessity
"It depends on the circumstances. I LOVE doing it with my man but I love his heart and soul more. If we had to stop having sex for medical reasons or something I'd definitely stay with him and stay faithful. If I was single, I think it's unlikely I'd start a new relationship knowing it would be sex free."
Fit_Technology8240
Heart and soul is just as necessary and hot and sweaty.
At least a lot of people recognize that.
Percentages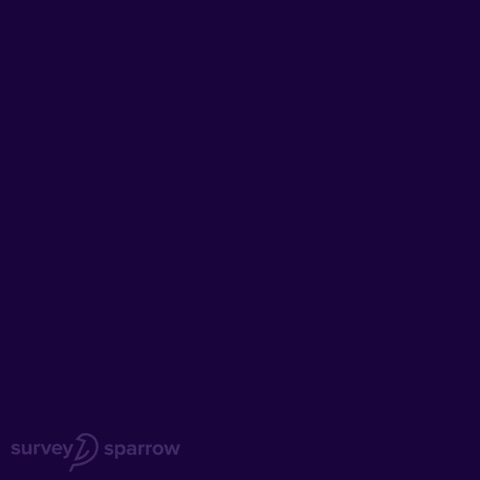 Giphy
"Sex life is 10% of a relationship when it's good and 90% of a relationship when it's bad."
jakovichontwitch
"The other way I've heard it put is that sex is like the bathroom in your house. It's not the only reason you bought the house, but if it's not working it's a big problem."
molten_dragon
Age Related
"50-year-old here married for 27 years. It's not important. It was important when we were younger but honestly, if sex wasn't possible I would still love my wife and really nothing about our day would really change."
​Kantforall
"I've been reading these comments and wishing that everyone's age was flared on their post because I sense that there are a lot of under-60-year-olds. I am older than my wife but she is starting menopause and I can see the writing on the wall. Not super thrilled but I love her completely and understand. The real intimacy is in how we still (and will always) want to sleep touching each other and waking up next to each other."
caffeinated-hijinx
Kiss Me
"I honestly considered this before. I absolutely adored this guy. It was like a child relationship; we'd kiss and cuddle and hold hands and things, but he wouldn't have sex with me, nor would he commit properly. Any time we came close to sex, he'd go soft or back off."
"I couldn't understand it, wondered if I could keep doing that. My sex drive was wild. Why kiss and the rest but not sex?"
"Then one day he told me he was in love with me and asked me out properly. I said yes there and then, had a wonderful day with him, but when I went home, I was left questioning if I could possibly live without sex. I decided that yeah, I loved him but it would be tough."
"We had sex the next day. So yes, I think I probably could."
Adventurous_Train_48
Touchy/affectionate...
"It's very important. I'm a very affectionate and physical person and touch/caresses and anything physical is one of my love languages. I couldn't function with someone who is the opposite of me or who's uncomfortable with how I am. I already was in a relationship with someone who wasn't that touchy/affectionate and it created frustration for both of us."
Borboleta77
Don't Look at Me
"I am in a sexless relationship. He has erectile dysfunction and I really don't like sex in general. I'm really uncomfortable naked or even vulnerable. I'm shy around him despite the relationship being 10 years nearly, I'm even shy around my family and friends. Everything about sex makes me feel so embarrassed, and I feel nothing but negative feelings when I used to be sexually active. Not through choice of partner, I just hate that sort of attention."
NucularOrchid
Definitive!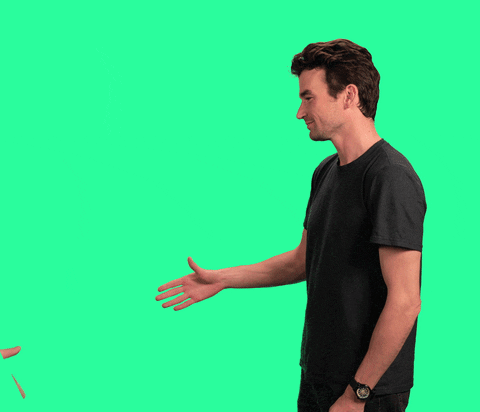 Shake Handshake GIF by Originals
Giphy
"10/10. Sexual incompatibility is a deal breaker!"
oeeiae

Sex is important but not everything.
Until it is everything if it becomes an issue.
Good luck couples. Open and honest communication is key.
Serving in the military is not for the faint of heart.
There are so many dangerous aspects to the job.
When people discuss it, we think about war and the sacrifice people make with their lives.
But there is a ton of scandal involved with the military.
Over the years, so much information has leaked about bad behavior and just everyday nonsense.
Just because a person becomes a soldier doesn't mean they're perfect.
Redditor AdRealistic03 wanted to discuss the shocking things we've all learned about our armed forces, so they asked:
"What are some NSFW secrets about the military?"
The military is littered with secrets, and I love secrets. Tell me more...
Hey Girl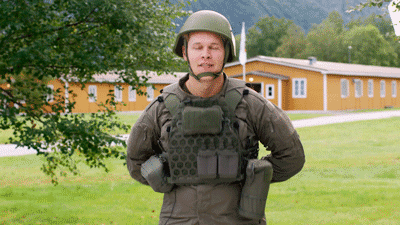 Fight Dance GIF by tv2norge
Giphy
"Been in for a long while now, the most apt descriptor I've heard:"
"'Gayest bunch of straight dudes you'll ever meet.'"
Tak_Jaehon
Baby Guards
"Our Air Force's most critical asset, nuclear weapons, are primarily guarded by a bunch of really bored teenagers."
it_helper
"Navy is the same. The guy that Naruto runs to the galley is the same one that stands watch over the nuclear reactor."
satanyourdarklord
"Lowest ranks pull guard duties more often."
"Who's the lowest rank? That baby faced 18 year old who just joined up."
"Guard duties are up there as one of the most bone taskings going."
Daewoo40
The Side Hustle
"Sometimes the guy that administers the drug test is the same one that you get the drugs from."
Lazy-Plum-19
"I was our unit's drug test guy. I smoked weed every day because I obviously would not drug test myself. I was also really good at it so they wouldn't give the job to someone else. I could get our tests done and completed without mistakes in like 1/5 of the time of my predecessor. Didn't sell drugs, but I've given plenty away."
Changnesia_survivor
Oh My
"Swingers exist on every single base in the world, in Sigonella, they would use different boxes of detergent in the windows to show what they were into and what age range they were looking for. Patrolling the housing area became much more interesting when you see who lives in the houses and what they're into."
catfartzz
Multi-Purpose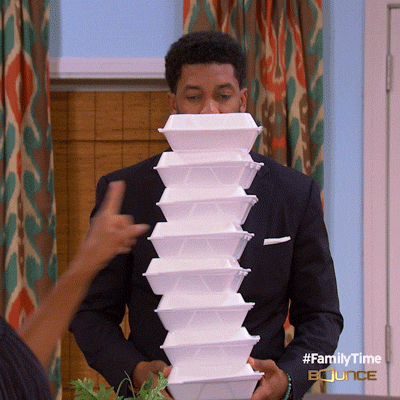 Hungry Labor Day GIF by Bounce
Giphy
"The food boxes that come in literally say 'For prison and military use only.'"
BlackLotus8888
"My husband was watching a documentary with people in prison and was like hey we have the same blankets on the ship."
PricklyPix
No matter who eats it, it's been said nobody thinks any of that food tastes good.
How many?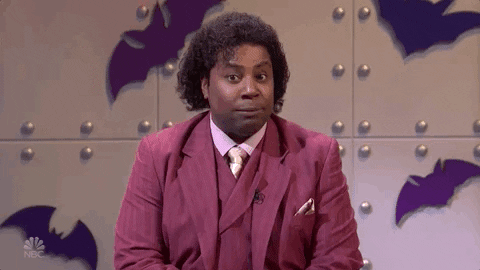 Oh My Reaction GIF by Saturday Night Live
Giphy
"I was selected 6 times in a row to be a urinalysis checker. Have seen over 2000 penises involuntarily."
Jarhead-Coffee
Bad Intentions
"The number of people who get sick and tired of being in the service who will go out and do some drug or another to get kicked out. During our Iraq/Afghanistan years, you wouldn't believe how many people would purposely pee hot or, females would intentionally get pregnant to get out of going."
Blackhawk-388
Not Sexy
"A friend of mine in the special forces told me since they are out in the field a lot, they get plenty of ticks. And while you can inspect yourself fairly well, you can't inspect everything, so they pair up and spread their cheeks, and your mate has to stare into your anus to check you for ticks in there. Not very glamorous."
Litenpes
Health Issues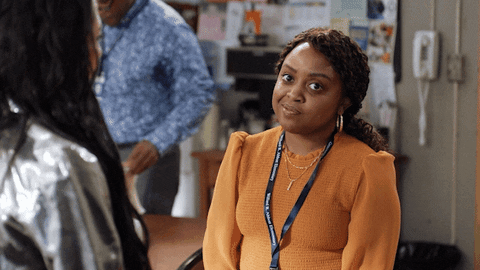 Okaay What GIF by ABC Network
Giphy
"Looooooottttts of chlamydia."
Triatomine
"My unit in Okinawa had the highest STD rate for the island. I was so glad I wasn't a part of any of that."
FightingNymph
Trashed
"Our oceans are loaded with garbage. LOADED."
"I would watch the long trail of garbage follow my ship, in the wake, as crew dumped the s**t off the fantail. Every single day. Miles and miles of trash. And this was just one ship. This was just one nation. Our oceans are full of garbage that will take centuries to erode. Our waters are littered with sh*t that fish are eating and dying on."
eyehate
Sounds like there is A LOT of fraternization in our Armed services.
Be careful out there.
Every decade we learn and grow.
Well, we hope we do.
Everything changes with the passing of time.
Sex is especially fluid.
They say the older you get the better it gets.
I'm not sure for myself, but it sounds like it's working out for a lot of other people.
20s are full of verve and energy.
30s are full of bitterness and regret from the sex in the 20s.
Though that can be hot too.
Redditor Infinite_Werewolf395 wanted to hear about how things can change over the course of a decade when it comes to sexy time, so they asked:
"What is the biggest difference between sex in your 20s and sex in your 30s?"
I guess I was maybe little more confident in my 30s.
That was a plus.
Never Settle
"I gained the confidence to ask for what I actually want and say what feels good to me and what doesn't. Too many people just go with what they usually do in the sack, instead of talking about what each individual actually enjoys."
"Basically, I no longer settle for bad sex."
mynamecouldbesam
Continue
"20s: It didn't really take a lot to get me going, just 1. being in my bed, and 2. being mostly nude was enough."
"30s: I really need them to be into it, too. Like... if they act like they're only doing this to make me happy, I pick up on it and I just can't continue. I also need them to like, show some interest in me too, or it takes some monumental effort to be in the mood. I'm more particular, and more aware of what the other party is doing and how they're reacting, etc."
We1tfunk
Real Struggle
"The amount of time you have available."
frenix5
"Not necessarily. In general, life just gets busy. My husband and I are in our 30s with no kids and still find this a struggle. Life just gets busier the older you get. We have to work hard on prioritizing our relationship."
TheSilentBaker
"There's a hell of a lot more planning involved. Gotta schedule that crap out in advance."
KosstAmojan
Learning
"I'm 35 dating a 27 yr old. I tried the pills and all kinds of different things. Eventually, we had this one time where I was really Into it (never happens anymore really. Can't keep it up so it's hard to comply when it's initiated cause I know it'll just end in disappointment for both of us) and It was the best sex we'd had in years."
"I'm still not sure what factors were different that day but I honestly think it was probably mostly emotional reinforcement. Usually, she just starts grabbing at me and there's no romance so it's hard to get... hard. I think that day we actually did some foreplay. Anyways this has really helped me a lot reading all the responses. I figured I was just freakin' cursed. Never got much action in my prime."
"It just seemed appropriate that when I was finally getting some my sh*t would stop working lol. Good to know that I'm not the only man who puts importance on the emotional component of sex. Thought that was my problem for a while too. Guess I just have emotional needs that aren't being met and it's bleeding into other facets of my life."
MurphNastyFlex
Still Hot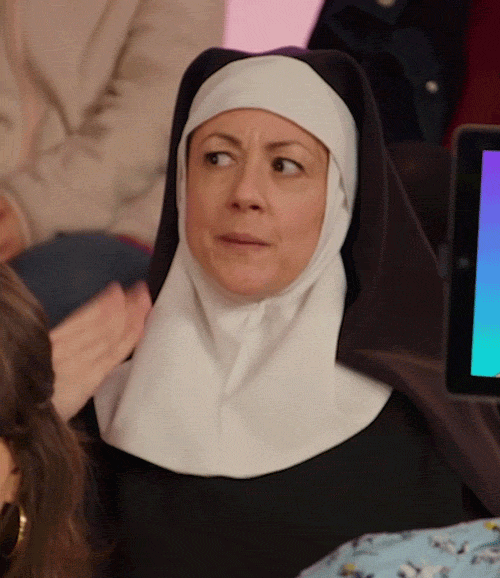 So Excited Reaction GIF by Originals
Giphy
"Sex in the 30s are about a million times better. Still very very horny but also experienced, skills, more willing to try things."
probablyurprofessor
I didn't find this to be true.
That's me though.
The Process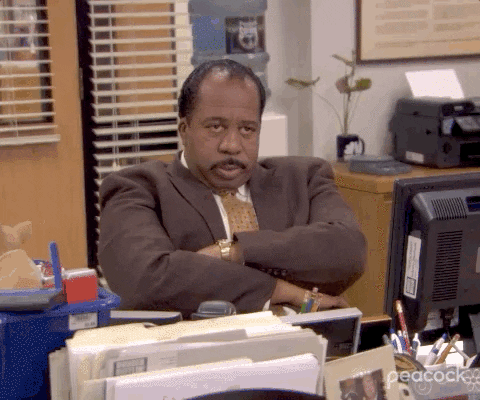 Bored Season 5 GIF by The Office
Giphy
"Sex got better. I finally figured out what my wife likes. Though a long tedious trial and error process."
SaiyanGodKing
Ruts
"Exploration is difficult once you've fallen into a rut. Routines become commonplace. I'm such a sub these days that I don't mind bad sex for me as long as I can make my partner climax. It's easy to tell with men, but with women partners I'm always afraid they're faking or acting, so there definitely needs to be established trust first."
pissoff1818
Decades of Learning
"Teens: did it like a nympho, but sex was mediocre. 20's: did it like a nympho, sex was a little better. 30's: started figuring out what I wanted. Did it a little less, but better quality. 40's: best and most frequent sex yet. Hornier and more experimental now than ever before."
"(Edited to add: had kids in late 20's, early 30's. Kids consume so much time and energy. Kids are getting older now, so more time and energy for sex again. Honestly sex in 40's has been the freakiest, wildest, most fulfilling yet)."
ChristyCurious
Let's Sleep
"20s: sex?? Yeah!! I'll have sex!"
"30s: sex? Hmmm okay but it's already 8:30pm and so if we start now and stop by 9:30 we should still get a full nights sleep but also we could wait until Friday or Saturday night that might be better because if we are up too late it won't really matter much the next day but sure yeah let's do it! F**k it who cares wait what was that oh one of the kids is at the door."
Hopeful_Jello_7894
Perfection
"Oh man, it's so much better in my 30s than it's ever been. Multiple reasons but primarily finding a partner (my perfect wife) who has helped break down my walls through conversation and experimenting together. I feel so much less guilt about sex now and I can actually enjoy it. Not sure if it was being raised with Catholic guilt or my first gf being just the wrong partner but wow did I ever feel awful about anything sexual before."
Leebollomew
Learning and Growth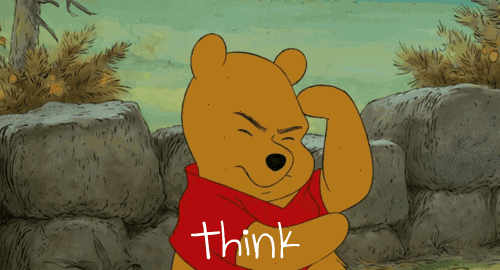 Think Winnie The Pooh GIF
Giphy
"I've got something I haven't seen yet..."
"20s: As a dude, I'd sleep with almost any woman even if they were a horrible person or I hated their guts."
30: Anything considered a red flag or something I don't want to deal with causes me to go limp and I lose all interest."
Slappyhandz
A decade can really change everything.
Farewell youth.
There's no one way to successfully raise a child.

Tons of books on parenting are available to offer guidance and they are suggestions drawing on different experiences and perspectives.

But who needs books? Not all the answers can be found in them since every situation is different.

Raising children successfully is typically achieved by first-time parents who fake it 'til they make it.

When it comes to talking about the birds and the bees, that's one topic that both parents and prepubescent children tend to be very evasive about discussing.

Sometimes "the talk" is awkward, but other times, it is extremely successful.

Wanting to highlight the positives on the topic,Redditor babyyyylilith asked:

"What is the best sex-related advice your parents ever told you?"
First starters, Redditors normalized various sexual situations.
Unbridled Urges
"My parents didn't want to have the talk with me so they had our family friend do it. He said and I quote 'your body is going through a lot of changes and your going to get urges to do some weird sh*t. It's all normal. Unless you are like rubbing dead puppies on your body, then come see us for help.'"
– FireFromThaumaturgy

Dirty Magazines
"When my dad caught 13-year-old me with a Playboy. I was terrified, but he said not to worry, it was normal to be curious. Then he said the wisest thing: 'Just remember, most women do NOT look like that.'"
– First_Drive2386

Dispensing With Stigma
"Honestly, I don't think that having 'a' talk or 'the' talk is the best idea, anyways. My wife and I have raised a pretty amazing young man, and we've never had 'the talk.'"
"We've simply never been afraid of the topic, and have never avoided it (while being proactive here and there as well). So over the years it's been a subject that comes up, and we discuss it just like any other topic."
"I feel that this is a much better idea than building up to a huge moment for 'the talk.' Doing this this just makes it a huge deal that will embarrass you and your child, teaching them that sex is shameful, even if that is not your intention. Besides, how can you cover everything in a meaningful way with only one talk?"
– TomEdison43050

There is a thing as sex etiquette.
Hygiene Matters
"To take a shower before it."
– hoorhay_ng
"and after too."
– Bill_ra16
"My father used to say:"
"Remember, It is better if you take a shower every time you are going to have sex."
"Just before it or just after it?"
"No son. Just instead."
– rmdf
A Medical Expert Weighs In
"Not my parents, but awkwardly and unexpectedly, my family doctor:"
"Teenage boys and even early 20-something men are horny, barely know what they're doing, and barely remember to wash their balls. Don't even let them touch you unless they show through their actions that they genuinely respect you, care about you, and like you as much as you like them. And even then always use a condom no matter if you're on other birth control because babies aren't the only thing you can pick up from sex. And never get with a guy who's hounding you for it."
– blickyjayy
Parents continued being very open about the topic.
The Result
"My dad held up my baby bro and told me that if i wasn't careful this is what would happen lol"
– Immediate_Sense_2189
"if you're not careful you'll have another baby brother"
– IceFire909
Father Knows Best
"My dad gave me a sex talk when I was in my teens that pretty explicit about how a woman's body needs attention and time to be ready for sex."
"He also gave me a book called 'the guide to getting it on.' And suggested I read it and he'd answer any questions."
"By the time I was having sex, I felt very confident about how it worked and how to make women feel good."
"I've tried to keep building up my skills and knowledge over the years - different courses and books."
"Partners have always been complimentary. I can thank dear ol' dad for that."
– TheGameForFools
A Woman Backs Up
'how a woman's body needs attention and time to be ready for sex.'
"As a woman, this is seriously good advice. Too many men learn how sex works from porn and get this inaccurate idea that women can just GO. We need time and prep work. You wouldn't start your car in the winter and automatically expect the geater to blow warm air, women aren't hot immediately either."
– StaunchMiracle15

Mother Knows Best
"My mom: 'Sex is great, but it's absolutely never worth compromising on your values or your self-respect.'""
Directly followed up with"
"Walk away from any guy who tries to pressure or intimidate you into doing stuff with him. Don't waste time with guys who think they're entitled to your body. Don't fall for shallow flattery and be manipulated. Just walk. You are not missing out on anything. "
"As kids, my mom always taught me and my siblings about being compassionate and kind to other people as well as being responsible and honest and respectful all those things parents try get into their kids' heads to help them turn out right. I was 14-15 when my mom sat me down and impressed on me that not everyone in the world has good-hearted and respectful intentions, and that I need to keep this especially in mind when it comes to how people act when romance and sex come into the picture."
"It was a new layer to the lessons she gave me growing up and I took it to heart. It's advice that has served me very well."
– SiliconeCarbideTeeth
Supportive Mom
"My mom: You know what people who practice the pull out method are called? Parents."
"In all seriousness though, my mom answered any questions I had and even helped me get a doctor's appointment arranged when I decided I wanted to be on the pill. I'm eternally grateful that she made it easy to go to her for any questions or advice"
– NightDreamer73
Importance Of Open Conversations
"I was almost exclusively interested in women (as a woman) for my late teen years, so a lot of the time my mom's advice and open conversation seemed irrelevant to me, but it meant so much to me that she had such an open conversation with me about sex and questions that didn't seem important until I started dating a man and told her 'hey I'm gonna sleep with a guy let's talk birth control ' and she immediately booked me an iud installation. Open comfortable conversation with mom is so important, it really sets the tone. If my mom hadn't been pro sex and talk id definitely be a whole a** mom by now."
– whoales

For many parents, teaching their kids about sex is such a taboo subject, and it shouldn't be.
The more the topic is stigmatized, the more it can be confusing for a child going through puberty and feeling shameful about the changes they're experiencing.
That was me. I can't say for sure if it's a culture thing, but sex doesn't seem to be something Japanese parents comfortably talk about with their kids.
This is way off topic but the tentativeness around discussing sex in Asian cultures is fascinating to me, because many depictions of sex in erotica in various forms are some of the most wildly perverse and imaginative visuals I've ever seen.
It's not a stretch to think that Asian pre-teens learn more from anime and manga about sex than from their parents.

If you don't know what I'm talking about, you might want to do some research into some of these very graphically suggestive illustrations.
It's a wild journey down the rabbit-hole.