"What makes someone bad in bed?"
WHERE TO BEGIN?!
The list is endless.
Half the time all it takes to be better is a little effort.
Redditor MidoriSpice wanted to hear about the lack of skills some people really need to acquire when it comes to sexy time. They asked:
"What makes someone bad in bed?"
I love sex. But it can be stressful. I've always found connection to be one of the best lessons.
Communications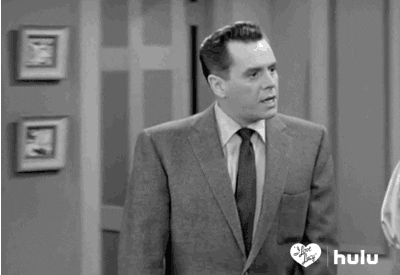 GIF by HULU
Giphy
"Assuming they already know what their partner wants/likes and doesn't communicate or take any instructions."
Melonqualia
Take it Slow
"No foreplay and not caring if your partner is enjoying it."
orangecrushhhh
"I had an ex who literally never wanted to do any kind of foreplay. He just wanted basically sex of any kind for him. He said oral on women was gross."
UntiltheEndoftheline
Will U?
"Proposing mid intercourse."
Immortal_D_Class
"Honestly? With the partner I have, I'd think it was pretty hot and romantic lmao. I'd check in after the deed to make sure he was serious but our relationship is already very serious so it wouldn't be a big deal."
Weird_Spinach
Talk to Me
"Not talking or making any noises. We don't have to dirty talk the whole time or even at all but you gotta let me know you're enjoying it at least."
idkburneridkidk
"I think there's some balance between having some small talk, silence, and dirty talk while being in bed with someone. Or maybe that's just been my experience. I don't know--I think there's some fun in trying to carry a side conversation while having sex lol."
BranTheBrokens
Experts
"Friction isn't always a good thing."
KathAlMyPal
Yuck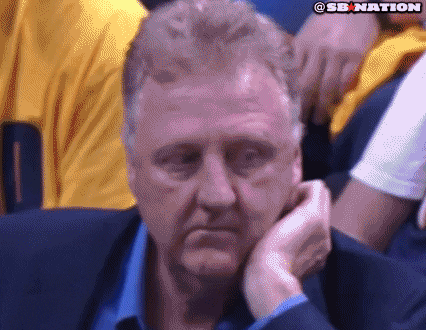 Bored Larry Bird GIF by SB Nation
Giphy
"To this you can add unclipped fingernails."
Whats4dinner
"And dirty fingernails. Nah, ma'am. I'm betting this is not worth the infection. Thanks."
ADDYISSUES89
'good at sex'
"I have a feeling most men will say 'lack of enthusiasm' and that most women will say 'being selfish about pleasure.'"
addicted_to_blistex
"I'm a woman and my first thought was lack of enthusiasm, but my own lack of enthusiasm. The only bad sex I've had is when I don't genuinely want to be there. I've had sex with guys who weren't 'good at sex' but still enjoyed it because I was really into them."
maybememaybeno
Damn Pat
"They are convinced they know more about what works for you than you know yourself. Just cause your ex-lover Pat liked technique X doesn't mean everyone does."
Less-Market9641
"Have experienced this, it sucks. He wouldn't listen to what I enjoyed, didn't want me to say ANYTHING even if it hurt or wasn't working, and would just say something along the lines of 'every other woman I've been with liked it.' I'm thinking, all you've had are one-night stands, really, so they probably didn't say anything."
"I've had numerous partners and love sex. Crashed and burned with this one and he really crushed my self-esteem and sexual confidence."
Proper-Beach8368
I KNOW!!
"The biggest thing is always going to be selfishness and the inability/refusal to communicate and listen to your partner. I've seriously had a guy yell 'I KNOW HOW TO DO IT!' when I was trying to tell him how I liked whatever he was doing. He then got even more upset when I said 'did you just f**king yell at me? Alright, off, I'm done.'"
drunky_crowette
Flavors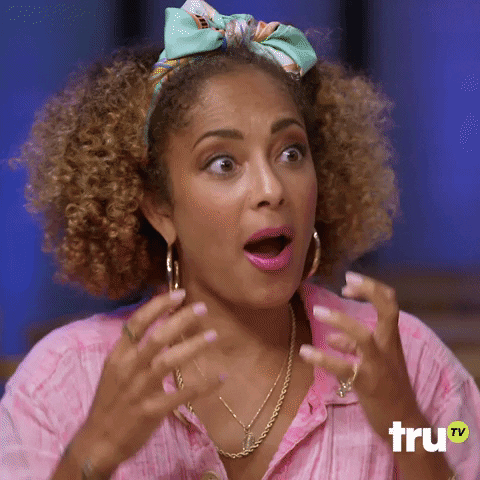 Amanda Seales Wow GIF by truTV
Giphy
"Lack of variety. Don't get me wrong, I don't mean crazy kinks or positions from the karma sutra, but more when it's really predicable. I has an ex that had this weird routine of positions, it was exactly the same every single f**king time in exactly the same order."
thegrimrita
Sex. Let's be better at it.
Do you have similar experiences to share? Let us know in the comments below.
Keep reading...
Show less
Love is so elusive these days isn't it?
Who knows what anyone is looking for in the relationship department anymore.
It's all too exhausting.
But people we keep trying.
Redditor ProblemNice5257 wanted to hear why so many people are still on the hunt for that perfect one. They asked:

"Why are you single right now?"
I'm single because I've given up. And I'm good. For now.
Peace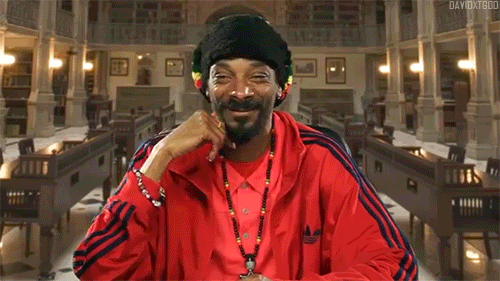 Snoop Dogg Reaction GIF
Giphy
"I put absolutely no effort into meeting someone."
grayestorm
"Same! Also it's extremely difficult when you feel so at peace being by yourself. The fact that I have to find someone whose presence outweighs my level of comfort being alone seems impossible."
cheezkurls
Staying Put
"Hard to meet people when you are a hermit."
EchoOfShadow
"Yeah, I describe myself as a shut-in, lol. I leave my apartment to work, I leave my apartment to buy food, and occasionally I'll bring out the trash, otherwise I just watch Hulu, play online chess, surf Reddit."
Tru-Queer
"Same. I've spent months trying to find an apartment I can afford without a roommate and finally settled on a small studio apartment for $1100 a month because I'd rather living in a tiny space and be left the hell alone than share a much nicer place even with a good friend."
ablondedude
Problems
"I have too many unsolved issues, i can't in good conscience bring someone else into them."
Zdos123
"Idk your issues but everyone's got some crap. Not sure how unique yours are but everyone's got some crap. It's good to share some of your struggles with other people. Just don't open with it haha."
dr-305
"Issues unresolved or not, (in my case) only makes it worse when you feel like you could open up to them, and they just take those to use it against yourself afterwards."
if_itsMolly
Isolated
"I hardly go out and expose myself to people. I'm uncomfortable with the notion of myself being in a relationship at this point. Also, I'm very dry in terms of personality."
Torturephile
"I spent a year entirely isolated due to covid and now I can't handle physical contact. It makes me really uncomfortable and a hug is enough to make my body shut down. I'm hopeless."
DinoHunter64
truth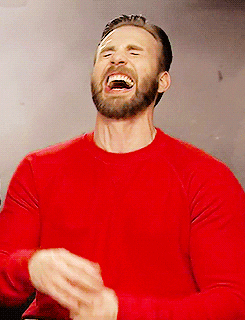 Captain America Lol GIF by mtv
Giphy
"Supply chain issue."
Insso
"Best answer here."
superdude311
That's funny. But it feels oddly true.
Ahhh...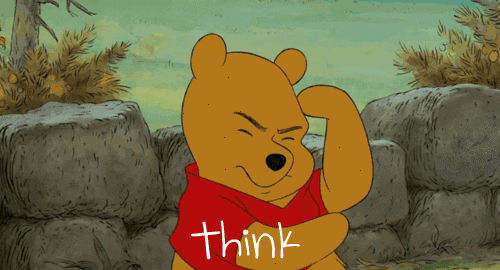 Think Winnie The Pooh GIF
Giphy
"I'm attracted to many, and unattractive to all."
shewstepper
Toxic
"Last relationship was so toxic, I've sworn off dating, at least for awhile. I haven't had this much free time in ages. It's nice."
"Edit: Hey, it's really great hearing from so many people with similar experiences. Like many of you, I've been taking it in stride and focusing on bettering myself, both physically and mentally. It's done wonders for my health and I feel a whole lot better. I wish y'all the very best. Stay excellent, my friends."
muchkoku
Alone Forever
"I'm 35yr old single father to a 5yr old and I work nights. It's hard to find free time to meet someone, especially in my area. If I do have free time to myself, I like staying home and ordering a pizza while drinking some beers and playing video games. I pretty much faced the fact that I will probably be alone for the rest of my life."
No_Leader_2711
taking space
"I was in an 8 year relationship (married for two) to my high school sweetheart. Exactly this same time last year, we got divorced because I found out he was cheating on me with my best friend. The best friend I had known LONGER than him and was friends with since fourth grade."
"She was living with us to try to get back on her feet. Yeah lol. So I lost my best friend and the man I had been with for 8 years within the same night. So I moved to another state, got an apartment by myself, and am now single and divorced all by 26. Not really looking unless the right person comes along."
"It's pretty happy and peaceful now that they're both out of my life though honestly. You realize people's toxicity and flaws the most once you get space away from them."
yodacat24
Bad Loop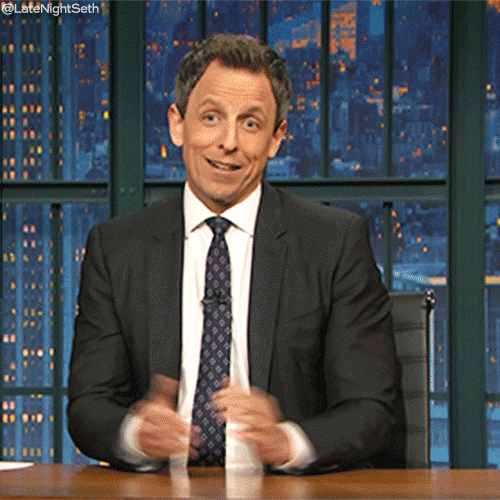 Seth Meyers Whatever GIF by Late Night with Seth Meyers
Giphy
"Because my relationships end before they even begin."
_uberwench_
"This is my story right here."
xxshole
Alright. Now that we've laid out all the excuses, let's get to matching with some people.
Keep reading...
Show less
The first time we all have sex is such a nerve wracking experience.
Everybody wants to be good. No... GREAT!
That probability is highly unlikely though.
There is so much to learn and navigate when it comes to sex.
Redditor Bobirrr wanted to talk about the birds and the bees and all the information that surprised us. They asked:
"What did you not know about sex until you lost your virginity?"
Guides
Baseball Fail GIF
Giphy
"You gotta guide it much more than you think."
Squeaky_Ben
Keep Trying
"Just because you're having sex doesn't mean you'll become good at it without a remarkable amount of trial and error."
gotogarrett
"More than trial and error, you gotta ask your partner how it was, what they liked and didn't like and what they want to try. Being able to have an open and honest conversation about sex with your partner makes it so much better."
Odd-Butterscotch-495
"Agreed. An ex friend of mine boasted that he was great in bed because his body count was over 50. Bro, if your body count is that high at that age, it means no one's coming back for more."
Fabulous_Parking66
Wait
"When you have that mindset you won't ever get the chance. It's not that big of a deal and not something you need to put that much pressure on that you're fretting about it like this. It'll come, just be you and don't sweat about it. I was 21 when I lost my virginity and all my friends were 15-18 when they lost theirs. I don't regret when it happened and I don't feel like I was late or missing out, it just happened when it happened."
chivesr
Together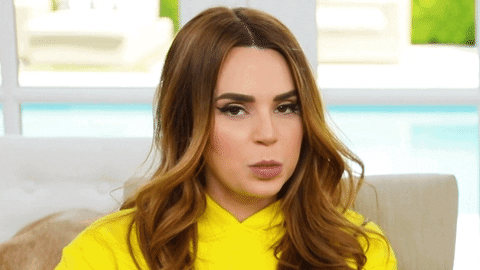 Giphy
"That two bellies rubbed together at just the right angle can make a loud fart noise. Funny tho when it does happen for the first time."
Equivalent_Squash
I hate that noise. Gross. It's confusing.
Style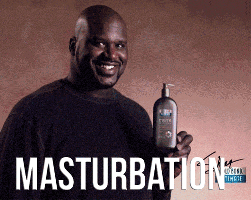 masturbation im horny GIF
Giphy
"How you pleasure yourself can be a huuuge influence on your sex life."
User Deleted
It'a All New
"Instead of just after virginity, after years of having sex and looking back at my first time where my partner was much more experienced than me, I've realised that pretty much all sex with a new person, virginity or not, feels new. I was really hung up on being good at it when I should've treated it as a learning experience for the next time."
joleph
Too Much Porn
"That foreplay is SUPER important. You don't see it too much in a lot of porn so until you get into the bedroom you don't really consider the prep. Often times you just see people going at it which is great and all but everything is much better when both parties are warmed up."
FederalTiddyApraiser
It makes sense...
"That I was allergic to latex."
ideletedmyusername21
"Same. Friends would talk about having sex multiple times a day, and I was over here wondering WHY they would ever put themselves through that. It took days to recover. Someone finally mentioned a latex allergy, and it all made sense."
OnceAStudent__
"Omg this. Except my allergy was fairly mild. It meant peeling skin a couple days later. Literally took me years to find out why that was."
Ulfran
Noises Off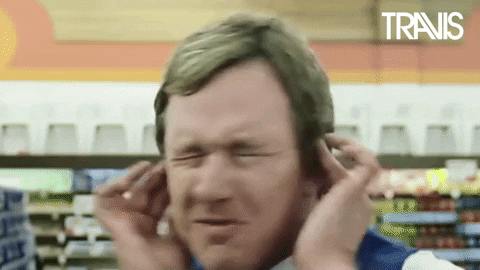 Grocery Store Reaction GIF by Travis
Giphy
"The large amount of sounds that can be produced by the human body."
SnooWoofers455
Take note friends. Nobody is perfect out of the gate. Take you time. Do it right.
Keep reading...
Show less
Sex is an important part of life.
That is just a fact.
But sex is also about connection and intimacy.

So it's not a surprise when many relationships take a hit after the sex dries up.
It's not something to ignore.
It's the biggest problem in the world, but partners should discuss it.
Redditor ItsyBitsyJoxy wanted to hear about reasons to stick around with a partner when there is no sexy time. They asked:
"Would you be in a sexless relationship? What circumstance would you find acceptable for this?"
Sex is fun. And when the sex stopped in my relationships... so did the fun. But that is just me.
A Certain Era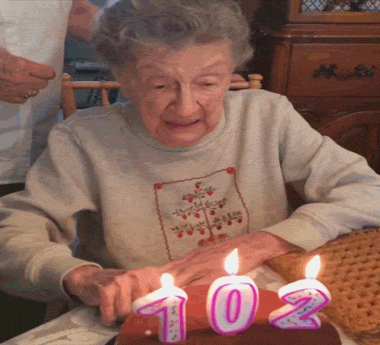 Very Funny Oops GIF by America's Funniest Home Videos
Giphy
"I'm over 80."
Head-like-a-carp
"There's a lot of people that are going to be real shocked once they hit their 70s."
KarateKid72
Ruin
"Our second child has ruined her sex drive. Intimacy is still there but extremely infrequently. I've learned how much that intimacy brings to the relationship, it feels very lonely and although I know it's not her fault, it can still make you feel like she's not attracted to me anymore. It can be pretty lonely too if you go from a romantic relationship to borderline platonic one. You can't help wonder how much is body changes and how much is you."
W0otang
Let's Hug
"I had rectal cancer and because of the surgery I can no longer get an erection, it's very lonely."
rickroll62
"Not sure if one exists, but a site to just make friends to be cuddle buddies, or whatever, should exist for people like you & me. I lost my sex drive & would like a relationship for that occasionally."
"In my case, it's not wanting to see someone very often, as well as the lack of sex drive, that I think would make it difficult. I also don't like people over to my home as it's too small for a couch & we'd be hanging out on my bed, which is weird to me."
lefthandbunny
Problems
"I'm in one now. My husband had a stroke... no sex is not the big problem for either one of us."
Altaira99
"This comment brings a lot of perspective. My gut reaction to this question was no. Sex was and still is pretty significant in my relationship with my wife. We're in our 30's and have been together over a decade. But if something happened to her and it was no longer an option? I would never leave her and love her too damned much to imagine it, no matter how much we love sex."
Spectre627
Pain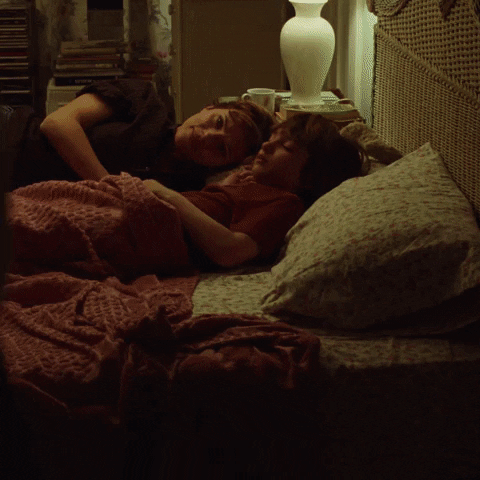 Scarlett Johansson GIF by NETFLIX
Giphy
"I have a near sexless marriage. The love is strong, but the desire is one-sided. That hurts."
ztirffritz
Sexless over loveless is definitely easier. So there is that.
Over time...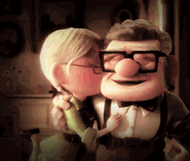 up s GIF
Giphy
"I am happily married to my good lady for decades and decades. There are times when it has been sexless for whatever reason but never has it been loveless.I wouldn't have lasted 2 days in a loveless relationship."
Regthedog2021
You play the cards you are dealt
"I'm dating a man who got diagnosed with prostate cancer a year or so into our relationship. Prostate had to come out and it's a hit or miss whether or not sexual function comes back. In his case, it was a miss. He wanted me to move on because he got very depressed over it."
"He's so pleasant and a real decent human being so I stayed with him. Who would abandon someone due to a health crisis? Unfortunately he got bladder cancer next so this is another hurdle to go over. You play the cards you are dealt. We are together in this."
KitchenWitch021
Key Factors
"The reasons for the 'sexlessness' and the depth of the relationship are key factors. My wife got breast cancer at 40 and while she lived another 8 years, the chemotherapy nullified her libido and made intercourse impossible. And yet I dearly wish we could have grown old together whether or not this would have changed. But that's completely different from cohabiting a loveless marriage or even facing such a situation in one's youth only a few years after marriage. That would be hard."
eric_nathanson
Options
"A sexless relationship is better than a loveless relationship, as long as I'm loved and we share physical affection like cuddling and kisses and I'm allowed to beat my meat when I need too I wouldn't care. Just a heads up to all the people who take this personally enough to comment how wrong I am."
"There's no such thing as a wrong option, my opinion is in regards to myself and myself alone I'm not answering for anyone else. Different opinions aren't wrong... OP asked a question to be answered from your own point of view..so there's no reason to call anyone else wrong... it's about you, answer for YOU I've answered for me."
TheSims4Dude
Love is there...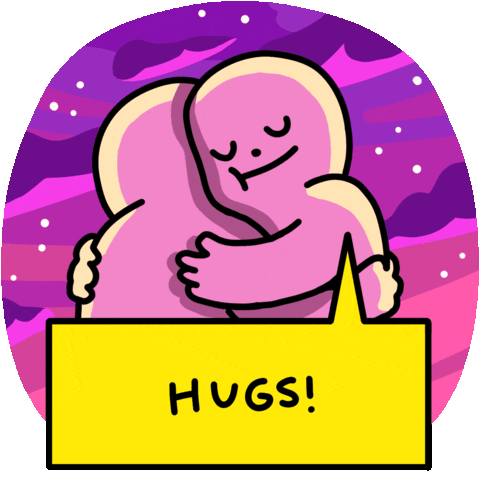 Checking In I Love You GIF by Seize the Awkward
Giphy
"I'm in one. Not happy about it, but love is still there so that's nice."
Strythe_Horde
"Same. Maybe had it once in the last 12 years. Finally decided to go to couples/sex therapy this year. Not sure it is helping, but at least I finally brought up that I wanted to try something. My wife is my best friend and I love here with every fiber, just wish there was more intimacy there."
iathpa
it never happens...
"We haven't had sex in five months due to numerous reasons. Never have alone time with my mom and daughter here. We're both too tired. Our bed we have sex on is where my mom is sleeping. Our waterbed is difficult to use. We always say next weekend and it never happens. We're still going strong though. We love each other and that's what matters."
prettysouthernchick
Well I guess some people can make it work. More power to you.
Keep reading...
Show less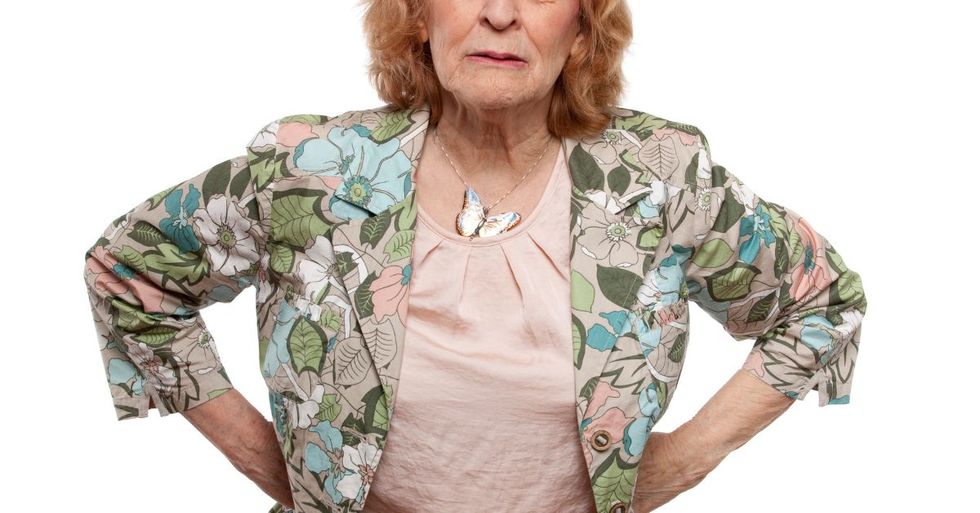 Redditor Fun_Self_5904 is a 28-year-old woman whose 31-year-old husband came home after working out of state for two months. She wasn't the only one excited to have him back. Her 56-year-old mother-in-law was equally as thrilled and visited their home in time to welcome back her son. While that was initially all well and good, […]
More