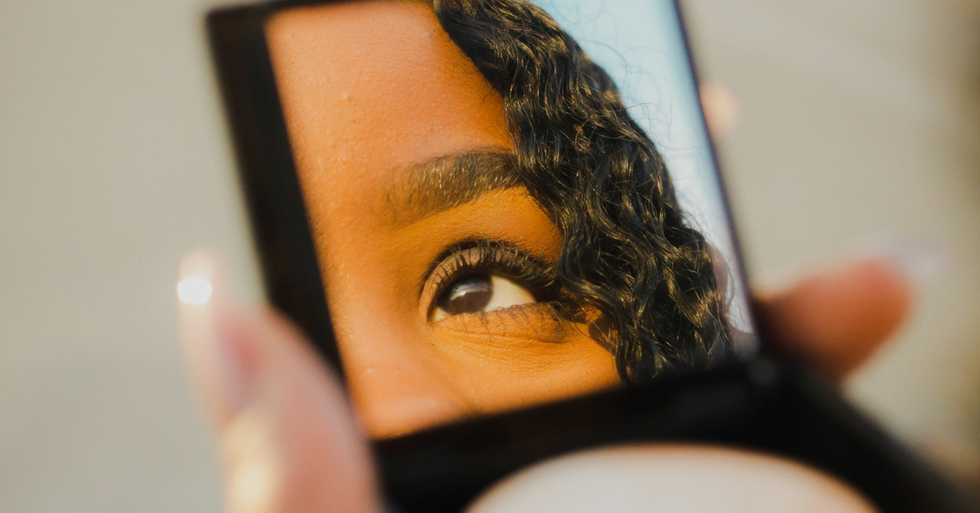 Change can be a slow process. Years can slip by while the efforts pile up, allowing you to become the person you want to be. Of course, not everyone is going to be pleased with the changes you decide to make. That was the issue facing Redditor and Original Poster (OP) comfo5 when she came […]
More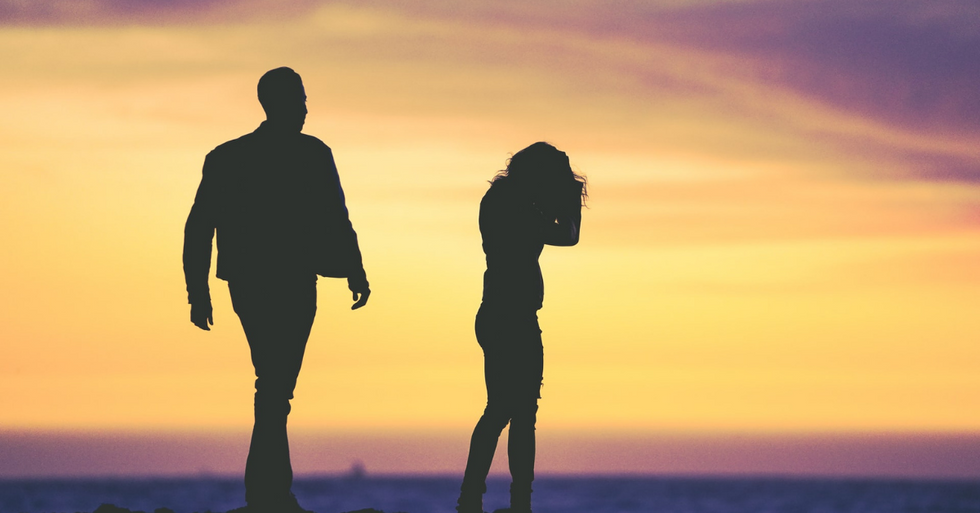 Playful teasing can be a sign of love for some. We point and laugh not from a malicious place but because we are in on the joke. Of course, not everyone is okay with this sort of treatment and even with those that are, it's possible to cross the line. What happens when your loved […]
More
Self-esteem is our overall sense of worth, value, and how much we appreciate ourselves. Our self-esteem impacts our self-confidence, feeling of security, sense of identity and belonging, and our feeling of competence.
A low self-esteem can keep us from reaching our full potential. A whole lot of things can cause feelings of inadequacy, like poor childhood experiences with parents, failing grades, financial or relationship issues, or ongoing mental or physical health issues.
However, there are certainly ways to raise your self-esteem even when you're struggling.
Redditor Notsofastboe asked:
"How did you achieve higher self-esteem?"
Hopefully, we can take a few pointers from those who were able to achieve high self-esteem.
Everyone has their own thing going on.
"A few things."
"Being asked at a CBT class if anyone had gone to a restaurant or fast food outlet. Some of us put our hands up. We were then asked to describe who else was there. Of course we couldn't."
"Giving up smoking. At work a fellow smoker wished me the best of luck. Next day offered me a smoke."
"Going to my local shop for years and always buying the same thing. Then one day I asked for "the usual' and the lady on the till, who had served for years, had no idea what I meant."
"Which all took away the feeling that people are talking about me or judging me. Everybody has their own thing going on. So stop worrying and enjoy your life."
- New-Ad3222
"I like the realization of 'The usual, please' means a lot less to them than it does to you. Good to have learned from those experiences! I know I did."
- schofield101
"Like my father always told me: everything YOU think people think of you, is stuff YOU made up yourself."
- Kapot_ei
"Absolutely true. Part of CBT is about 'mind reading.' The exercise being looking at a bit of film with no sound and guessing what was going on. We all got it completely wrong of course."
"You just don't know."
- New-Ad3222
Get out of that toxic relationship.
"Getting out of that toxic relationship I was in for eight months"
"Finding new hobbies and growing my hair out"
"Realizing that I can be myself without worrying about anyone disapproving of me, celebrating being single"
"Listening to my own music, appreciating my own art, realizing that even if I hate some things about myself, I have so much to look forward to"
- GoatsWithWigs
"Growing my hair actually did help. I've yet to learn how to properly take care of it and how to trim it myself."
"Also 4 is the best way, Is such a great feeling to be happy with your own work."
- OUTRAGE_SWAMPERT
It's a process.
"It's like an iterative design process."
"You start by one day deciding on a project, in this case caring about yourself."
"So you start on a rough draft. This can be little things like making sure to brush your teeth, eat well, or get some exercise. Small things, not huge changes. These are taking care of yourself in little ways, setting the groundwork."
"Eventually you start to feel a bit more confident, and you add more to the design. You might realize you don't like exercise routines, so you find a hobby you do like. You slowly take better care of yourself and find more things you like about yourself. You find a passion, something you like and are confident in, and embrace it."
"Eventually, you learn that loving yourself matters more than what others think. You may drop some of the attempted ideas along the way, but the goal never changed. You made yourself better and learned to love yourself."
- TucuReborn
Tricking your mind into believing it's true.
"I think the whole fake it till you make it thing is what worked for me. I still struggle a lot with self esteem but after trying to act more confidently and putting myself outside of my comfort zone I kind of saw that heaps of people are doing the same thing."
"I've opened up about my insecurities to people and have been surprised about the amount of people who have related and shared similar stories, many people who I had assumed had everything figured out."
"A large amount of people in society find it hard and weird navigating this weird world we live in, even the most confident people that you run into have probably got their own sh*t they feel awkward and self conscious about."
- spoonforkbigdork
Don't believe what toxic masculinity will tell you.
"I use to think I was ugly all my life, seriously low confidence. It wasn't until I saw a girl on Omegle around my age who told me I looked cute did I achieve an extreme higher self-esteem in myself."
"A little tip for people, don't listen to toxic masculinity, the truth is most men are so insecure about themselves that one little positive comment about basically any attributes to them could hold a special memory and boost their self-esteem."
- Did-1-Ask-You
Seek approval from yourself, not others.
"One thing I took time to focus on was rather than trying to please others, I tried pleasing myself first."
"When cooking a meal for my family, I'd cook once beforehand to see if I liked it. Adjusted it to my tastes and then I cooked for everyone (eventually, it was a hard step) and I knew that because I liked it, it must be decent. Lo and behold they all loved it!"
"Once you stop seeking affirmation from other people, and look to yourself, you realise you're worth a LOT more than you give yourself credit for."
"Other people have also commented some good points, but the long and short is you just need to please yourself. Pleasing others comes as a by-product of being good to yourself and kind in general."
- schofield101
Just being yourself.
In short:
"By not giving a sh*t and being me."
- WhoEatsStinkyBudussy
Though it may seem like a difficult thing to achieve, higher self-esteem comes with time and dedication to yourself.
You're worth that time and energy.
Want to "know" more? Never miss another big, odd, funny, or heartbreaking moment again. Sign up for the Knowable newsletter here.
Keep reading...
Show less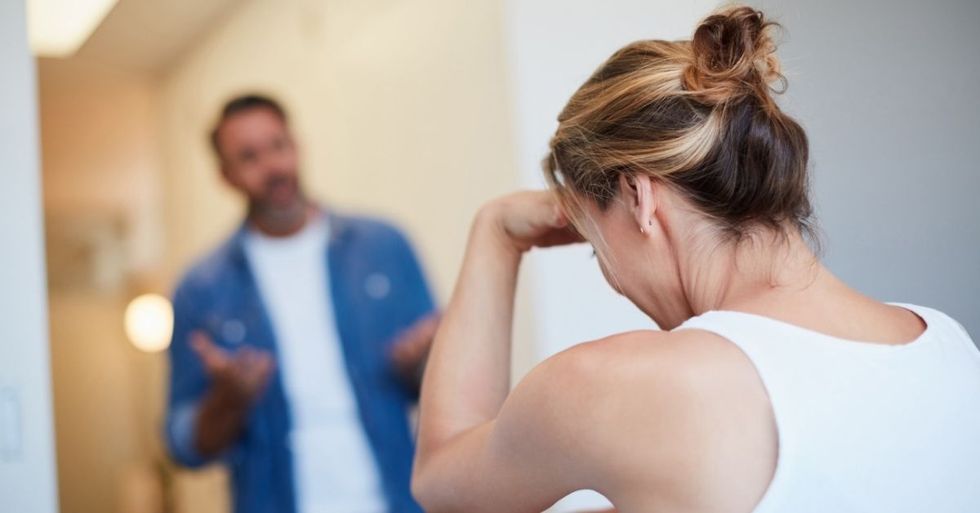 Supporting our children comes in many ways.  You can emotionally support your kids, financially support them, or all of the above. Regardless, it's basically a parent's only job to support their kids.  And one dad found that his wife didn't love it when he was supportive for his daughter. This Redditor, whose username has since […]
More
Social insecurity, a largely silent and internal weight, can't help but rear its head for the external world every so often.
Or for some, it comes out pretty regularly.
And that makes for a vicious cycle.
The socially anxious person, already struggling with low self-esteem, performs some subtle--yet very noticeable--behavior that only causes them to dig further into that hole.
Just how obvious are those warning signs?
A recent Reddit thread made that pretty clear.
dudeARama2 asked, "What screams 'I have low self esteem?' "
For some people, the insecurity came out because it'd been dominating their entire, internal worldview for so long that it colored their reality.
A thing said, a passing feeling, or the nonchalant action of a friend were all enough to throw them off.
A Sudden Interrogation
"What do you mean? Why are you asking? Has anyone said something about me? Is it because I gained weight?" -- DocTymc
"My favorite, 'I lost weight recently can't you tell? My friends said I looked thinner in my face.' "
"Me: 'Damn Kris can I get a hello first.' " -- bigblueberryboobies
Center of it All
"Thinking that every time someone laughs it's because they're laughing at you or making fun of you" -- Massive_Corgi5532
"My worst nightmare. Walking past a group of teens and they start laughing." -- SnR_Remito
"The real doozy is when someone is looking even vaguely in your direction when laughing and your brain immediately goes into the fun world of paranoia" -- HuanTheMango
Selective Listening
"Thinking that everything bad someone tells you is true, but the second someone complements you, you just can't seem to accept it." -- PansPersonCrazy
"Wait, somebody actually likes me AND thinks I'm attractive? Okay but, what's wrong with them?" -- Lanko
A Daily Obsession
"Being excessively concerned with how others perceive you." -- fermat1432
" 'We all love ourselves more than other people, but care more about their opinion than our own.' -Marcus Aurelius" -- mysterybiscuit
Other people talked about the not-so-subtle behaviors of people with low self-esteem. The coping mechanisms are more obvious than we'd like to think.
Presumed Guilty
"Somebody who apologizes frequently, even for things that aren't their fault. I've apologized to inanimate objects before." -- Ermaquillz
"Apologizing for talking. Apologizing for not talking. Apologizing for apologizing. Apologizing for being alive." -- Ectophylla_alba
"Well l, I'm sorry but that's totally me." -- Captainspazzma
Beat Them to the Punch
"Someone who talks themselves down a lot. It's a way for them to protect themselves from the insults of others" -- aardbei123
"Self-effacing humor is fun in small amounts, but if people are constantly making "jokes" about their own flaws, they're probably actually internalizing a lot of it." -- Notmiefault
Avoid, Avoid, Avoid
"Not being able to speak looking at other people face or eyes, something I say by experience, you just start to think they may judge you, or may notice that pimple, or how bad u have your hair in that moment, or your nose form. It's like if I don't see their faces they won't see my defects."
"I don't know if I explained my self well." -- Coque379
Some, however, went on the offense.
Their insecurities pushed them to fire the first shot across the bow, if you will. Unfortunately, nobody was buying the performance.
Down to their Level
"Putting down other's hobbies because you are insecure about yours/don't have any" -- FROGS_and_PLANTS
"I cross stitch, and some of my pieces are very intricate and take a long time. I am really proud of them, and the focus it takes to complete them."
"I had a date tell me that cross stitch was the most useless hobby he had every heard of, and I was just flabbergasted. First off, why do hobbies have to be 'useful'? Secondly, it provides me with entertainment for a long time, and it then serves as decoration! But even without all that, if I enjoy it, why try and take that away from me?"
Painting a Picture
"People who brag about themselves all the time. So damn insecure and trying to tell people how to see them" -- Kir-ius
"I know someone like this. She's always bragging about how everyone loves her, but the second I get a compliment she's quick to get all eyes and ears on her again. I'm just now realizing this too, I used to look up to her a lot. But now I just feel bad for her bc she needs so much validation." -- msbeliever8
Fantasies
"Lying about their lives. There is nothing more sad than catching a person lying about their life (finances, romantic relationships etc.) just to get attention and validation." -- o_oana
"I went to school with a girl who told various lies. She was homeless and captured pigeons for dinner, she was a trained clown, her mom was paraplegic and wheelchair bound among others, but then graduation rolls around and guess who shows up? Mom, and she is not in a wheelchair. Someone in class declares 'it's a miracle!!' "
"But wasn't my face red a few years later when I went to a Busking Festival and I saw Lying Girl painted up as a clown. She was pretty good, excellent balloon animals." -- NewToSociety
It's the perfect storm: being seen in a bad light is the worst nightmare of a person with low-self esteem. And yet, the coping mechanisms broadcast it loud and clear.
Want to "know" more? Never miss another big, odd, funny, or heartbreaking moment again. Sign up for the Knowable newsletter here.
Keep reading...
Show less