Cameras are everywhere, capturing every second we breathe. It can be hilarious. However, security cameras sometimes aren't always as fun to watch as our phone cams. Security cameras are set up to record nefarious activity, so why are we shaken when we find ourselves proving its use. Maybe it's because those cams prove that we do have a lot to fear in life. Ghosts. Nutty neighbors. Wild animals. The UPS guy. The footage can sometimes be the thing of nightmares.
Redditor
u/Pepperoniplayboy21
wanted to know what surprising frights some people have immortalized on film by asking....
People of Reddit with security cameras, what is the creepiest thing you've caught on video?
Standing Still
A neighbor walking by, which he does every day, and realising the cameras were being installed (CCTV van, etc.) Next day, on his walk by, he stands still, and just looks at the camera. Could understand him looking for a few seconds to see how they were wired, what brand, what they might be able to see, etc. but he stood there, just looking at a single camera, for about 14 minutes.
Chicken Lady
My stepdad woke up one morning and found a bucket of fried chicken in our driveway. For some reason he didn't think it was odd at all. I did and checked our camera recordings. Ends up being this lady walked up to my car at like 3am with a bucket. She was obviously homeless. When the camera light turned on she yelled I brought you some chicken and left the bucket on the ground by my car. To this day I wonder what was up with the chicken lady.
Poking In
My old apartment had incredibly unprofessional repair staff. I'd call them because my AC would be out, and they'd come over while I was at work (rather than at the agreed-upon time while I was home) and they'd use my bathroom, poke around through my stuff, type on my keyboard, mess around with my pets, etc.
Needless to say, I was pretty livid.
I setup a camera and caught them, then took the footage to the front office. I got a personal call from the owner of the apartment complex to apologize, and almost the entire repair staff got fired.
It's Over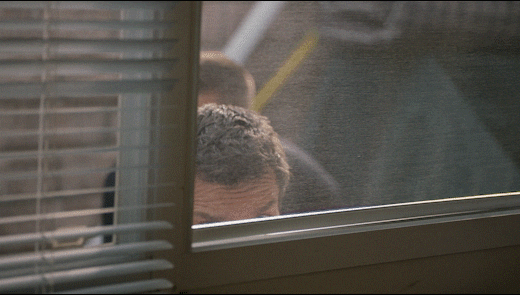 Nathan Fillion Wow GIF by ABC Network
Giphy
My ex wife sneaking up to the front door and peeking in the window. At 10pm one night. Right after divorce was final. Probably a full 4 minutes worth, Ordered 3 more cameras from Amazon that night.
TPing....
It started out being slightly creepy, but it ended up being really funny. I have external cameras with night vision all around my house. My family and I were on vacation several time zones west of our house. One night, right before I was about to go to bed, I got an alert and logged in to see what was going on. I saw a car pull into my driveway and 4 people get out, acting all sneaky and stealthy.
It was well past midnight at my house, and this didn't look good. I called my wife and kids in to watch it. I was preparing to call the police in my home town. We saw them all sneak away and toilet paper a neighbor's house. They then ran back to their car in my driveway and sped off. My family and I laughed so hard. It was a highlight of that vacation.
On Property....
I'm a Property Manager, and one of the communities I worked at had cameras installed. One night, person in all black clothes with their hood up gets let in by a resident. Black clothes goes to elevator, goes up to a specific floor, then to a specific door, and knocks. Resident opens the door, black clothes produces a pistol, and bang shoots him the face, and walks off. Back on elevator, out the same door, never looked up. Creepy AF.
Dog Footage....
I have cameras in my house for my dogs that alert me when they bark and I can send them treats, etc. It basically functions as a security camera. Anyways, we went on a vacation and I warned our dog sitter in advance that we have cameras in common areas of the first floor of our home. One day during my trip (at 3am) I review my dog footage because I get an alert on my phone that my dogs are barking like crazy.
I normally wouldn't creep but I was concerned that maybe there was a fire or break in, or the woman fell, etc. The footage shows the dog sitter (a 70 year old lady) running around the house swearing at my dogs, in underwear only.
I'm Listening....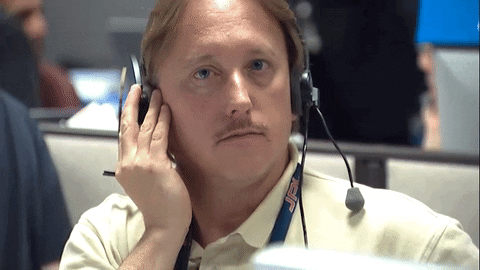 come again mission control GIF by NASA
Giphy
Guy walked up to my front windows, put his ear against it, then walked away.
I see him around the neighborhood sometimes, not sure what his deal is but he hasn't come to my place again so far.
Into the Woods
I was looking for a lost calf out in the woods one night and found a game camera I didn't recognize on the property. It got a few pictures of me. It was my boss's friend and she had forgotten to tell me. My boss had a good laugh when her friend checked his camera and nervously told her there was a guy with a shaggy beard and a handgun wandering around the woods in the middle of the night.
In Motion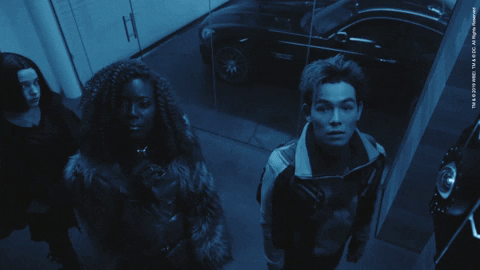 Dc Comics GIF by TITANS
Giphy
We have Wyze cameras with motion detection. Every now and again I'll get an activity tagged "Motion" or "Person" and it's just a 5 second clip of absolutely nothing. Especially weird on a still night.
Want to "know" more? Never miss another big, odd, funny, or heartbreaking moment again. Sign up for the Knowable newsletter here.
Keep reading...
Show less
In this day and age we should just always assume we're on camera. Being camera ready is just a given when leaving the house. We seem to not acknowledge that there are people on the other side of the camera. There are people watching us and judging or just flat out laughing. Security people know far too many secrets and we need to treat the accordingly.
A
Redditor
wanted to discuss all the things witnessed by security when we all think we're not being watched by asking....
Security guards that view cameras, what's the weirdest thing you've seen?
Do you have something to confess to George? Text "Secrets" or "
" to +1 (310) 299-9390 to talk to him about it.
Keep reading...
Show less
Security guards are the unsung heroes of every mall, parking lot, and concert. They've seen some s**t, am I right? But what are the weirdest things they've seen? Keep reading to find out!
u/LightCaramel asked: Security guards that view cameras, what's the weirdest thing you've seen?
Keep reading...
Show less