CW: Suicide
There is so much to learn in life.
And once you acquire certain things mentally, you regret it.
How much 411 have you come across over time that made you think... "How can I unlearn that?"
Yeah, not possible.
Knowledge is power and sometimes it's a nightmare.
Don't we have enough to keep us up at night?
Damn curiosity.
Well let's do some learning.
Redditor RedBoyFromNewy wanted to shed some light on creepy issues we need to be discussing. They asked:
"What's a disturbing fact that not a lot of people know of?"
So who is ready to spill, and where do you find the info?
From the Guts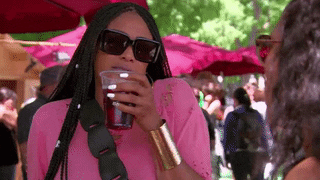 Basketball Wives Ugh GIF by VH1
Giphy
"Without mucus your stomach would digest itself."
Ddubsquizzee
"The reason you body produces more saliva before vomiting is your bodies way if protecting your mouth from the acidity of the vomit before you actually throw up."
-AntiVegan-
Death
"There are more suicides than homicides in the US every year."
tmsanch
"60% of all gun deaths in fact are suicides. It is estimated that someone offs themselves with a firearm every 20 minutes in the US. And 80% of them are males."
hymnsees
"And what's worse (knowing, as my family just went through this.)... 70% of suicides have no note. It's a common misconception that most people leave a note and it just isn't true. Mainly because a lot of people who write notes realize they don't want to go through with it. Those who are 'successful' just do it."
jdward01
After...
"You can give still 'birth' if you die while pregnant. The decomp process will force the baby out. It's rare but it does happen."
MelissaAthalie
"This is usually what ends up happening when a pregnant woman gets murdered. They usually find the fetus either completely separate (like in the Lacy and Connor Peterson case) or in the same location as the mother, but clearly birthed (like with the case with Shanann Watts). It's something I never knew happened until very recently and I think it's one of the most horrifying aspects of death."
rivlet
Disaster
"The deadliest ship disaster was the MV Wilhelm Gustloff, a ship built during the Nazi Regime. In January 1945, she was evacuating 10,000 German citizens ahead of the soviet Invasion when (albeit ironically) a Soviet Submarine spotted them, and fired three torpedoes. The ship was on the freezing cold Baltic Sea, and the davits (ropes) for the lifeboats had frozen over."
"Not only that, but the ship was only meant to carry 2,000 people normally. These two factors, coupled with the harsh angle the ship was sinking at, meant only half of the lifeboats could be deployed. 9,400 people drowned to death that night, and nobody knows about it."
TheNonbinaryWren
I See You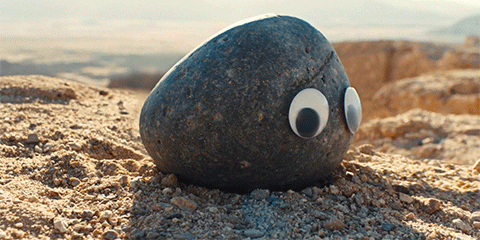 Kung Fu Wtf GIF by A24
Giphy
"Your eyes have a separate immune system than the rest of your body, and if your normal immune system ever learns about your eyes, it will target them and you'll go blind."
hiruko_uchiha
Oh my eye. How do we protect them? As if I don't have enough stress.
Launched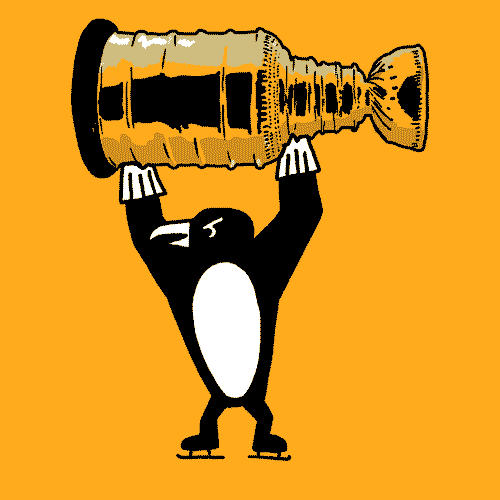 Stanley Cup Nhl GIF by GIPHY Studios Originals
Giphy
"Penguins can launch their poop out of their butts like 5-6m far."
Bela_hrn
Despair
"Cotard's delusion, also known as walking corpse syndrome, is a neuropsychiatric disorder in which the person is in eternal damnation. They literally believe they are dead or dying [or don't have organs], the amount of despair is unimaginable and simply can't be grasped by people not suffering from it."
SweetTimpaniofLogic
'hard problem'
"It may seem like we know a lot about the human brain, but our standard way of studying brain activity is an fMRI, where a single pixel contains over 3 million neurons. That is more than many vertebrate animals' entire brains. The truth is, we really have no idea how the brain gives rise to consciousness."
"Edit: Even if we somehow perfectly worked out all the neural correlates of consciousness so we could say a mental state happens if and only if some exact pattern of brain activity happens, we would still have the 'hard problem' of consciousness: Why do these physical processes give rise to raw subjective experience, rather than just happening 'in the dark?'"
zeugenie
2 Minutes...
"If your esophagus closes and you cannot swallow, you have about 2 minutes before saliva starts reaching your windpipe. It is not a long time, but it is long enough to panic..."
grat_is_not_nice
"I have Eosiniphillic Oesophagitis and have had food stuck in the oesophagus for up to 24 hours before. And it's horrible. You don't realise how much saliva you swallow, to be constantly choking and vomiting that back up isn't the best experience!"
AwayFollowing554
Get Lucky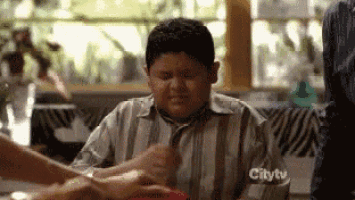 Prayer GIF
Giphy
"You've probably been closer to dying multiple times in your life then you even know. Just got lucky, or unlucky depending on who you are."
GingeBeardManBro
Well that's enough to disrupt sleep for life. Thanks y'all.
If you or someone you know is struggling, you can contact the National Suicide Prevention Lifeline at 1-800-273-TALK (8255).To find help outside the United States, the International Association for Suicide Prevention has resources available at https://www.iasp.info/resources/Crisis_Centres/
Want to "know" more?
Sign up for the Knowable newsletter here.
Never miss another big, odd, funny or heartbreaking moment again.
Keep reading...
Show less
Working in the dark hours of the night has never been appealing to me.
Those are the club's best hours.
But also, things do go bump in the night.
And in this timeframe is when workers are most alone.
If you're having to work those hours though, try to be in a cheery place.
You know, a location with living bodies, not dead ones.
Redditor give-orange-houses wanted to hear from the people who work while we're asleep. What scares you? They asked:
"Night shift workers of reddit, what is your scariest experience while working?"
So why should we avoid working in the wee hours? I think I already know.
Frozen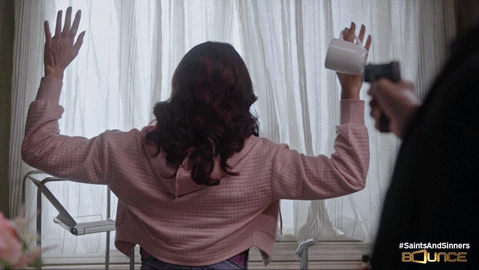 Turning Around GIF by Bounce
Giphy
"When I was 18 I worked closing shift at BK and we got robbed. Had a gun shoved in my face and they put us in the walk in freezer. They got away with over 10k but the morons stole the managers car and left a gun in it that was registered to one of them. Then he turned on the others."
mrsmith2929
The Morgue
"Taking my first deceased patient to the hospital morgue in the middle of the night. It's in the basement and getting to the morgue wasn't straightforward. There's a lot of turns and dimly lit hallways. At the time the morgue was being renovated. I was freaking out bc there was no room left in the morgue and there was an unattended, OCCUPIED stretcher in the doorway."
tae_unnie
Allsups
"I was working night shift in a gas station/truck stop in Tucumcari, NM back in the mid 90's. I had another guy working with me who ran the diesel side while I worked the gas side. We had a guy come in around 1 or 2 am and just looked at stuff in the aisles for a while before he left. Didn't really think twice about him."
"Later, about 6 AM, when I got off, I drove home past a convenience store named Allsups, they're big in the southwest. There had to have been 30 cop cars in the parking lot. There aren't even 30 cop cars in Tucumcari so where they came from I have no idea."
"Come to find out that some time during the night the Allsups had been robbed and the clerk had been taken into the cooler, tied up, and beheaded. I found that out when I (day sleeper) was awoken by the state police a few hours later and asked if I had seen anything suspicious during the night. That guy who came in and left was the only thing I could think of."
"The police took a copy of our security footage which led them to a suspect who was later convicted for the murder. I can't even begin to tell you how hard it was to go to work the next day. We kind of assumed that the guy was going to rob us first, but didn't want to deal with two clerks, so he left and hit Allsups instead."
eruditeimbecile
He still died...
"Trauma nights on general surgery. We had a teen who was shot 9 times. Ran the code, did all the things including thoracotomy (so we had opened his chest to access his heart). He still died. I was sitting outside the trauma bay writing the note, janitorial staff cleaning the trauma bay (lots of blood and debris), and about 9 minutes after the end of the code and calling it... he sits up on the table, full situp under the tarp, and belts out a gutteral groan."
"Janitor staff pretty much all died and/or pooped their pants. we all ran in and restarted the code, even got some pulseless electrical activity, but ya, story still ends with him dying. Lots of theories about what it actually was, lazerus effect or just spontaneous diaphragmatic spasm. But ya, was absolutely crazy."
SkippyBojangle
Falling Out
"Charter bus driver: Picked a group of drunk people up from night-life central around 3am. We were going around 50 km/hr on a main road at the time and one passenger opened the sliding door to throw up. Had to get the other passengers to hold him back from falling out the bus before I could safely stop and let him out."
Morrigan_Ondarian078
People are crazy! When you're drunk, sit still!
JOHN!!!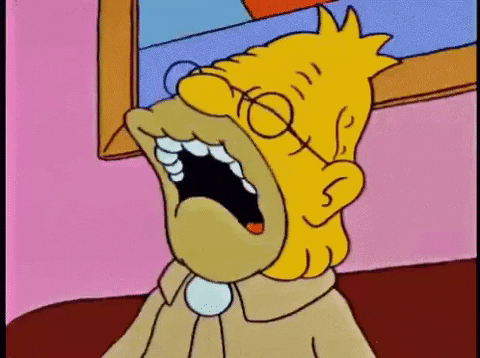 Grandpa Boomer GIF by MOODMAN
Giphy
"I used to be a caregiver for my grandfather."
"I had just started the night shift with him when he jumped up in his bed, nearly pulled his catheter out, and yelled 'THEY'RE BANGING ON THE WALLS! JOHN (not my name) GO GET THE GUN! THE NEIGHBORS ARE TRYING TO KNOCK THE HOUSE DOWN!!' He had a UTI and it made him hallucinate. Still scary."
WriterReborn2
Behind Me
"I was an overnight valet at a hotel and our overflow lot was a couple blocks away. I was walking back from that lot after parking a car around 1am and I started to get this really uncomfortable gut feeling. I looked around and noticed a guy in a hoodie about 50 ft behind me."
"This was in a business district so it's unusual to see people walking around there late at night and it was also summer so a hoodie is a little out of place, but I didn't want to jump to assuming this guy was some kind of murderer. I picked up my pace anyway just in case, and he picked up his. When I turned at the next block, he turned."
"He was also gaining on me pretty quick. I was REAL freaked out at this point so I pulled out my pocket knife and ran as fast as I could back to the hotel. I don't know at what point he stopped following me but I refused to park anymore cars in the overflow lot that night and ended up finding a new job not long after."
Hanz_VonManstrom
WTF?!
"I was delivering some food once on a college campus and my wife was asleep in the car. When I started back towards the car I saw a college student looking in the window and taking pictures of my sleeping wife. I yelled at him as soon as I saw (something like, "what the f**k are you doing? get away from there!")"
"And instead of running away or apologizing straight up this motherf**ker said, "oh, I didn't realize she was with somebody. do you need help carrying her somewhere?" I chased him away but was dumbfounded... like... what the actual f**k?!"
golden_death
Jumper
"I'm a security guy at a paper plant. Night shifts are slow, it's mostly watching Netflix if there isn't any emergency or fire on the site. One night will dozing off I was woken up by a loud and near sound. Got up off the chair in panic. Right in front of me in the parking: a big freaking moose. He just jumped the fence and wandered around the lot for a bit and took off by swimming down the river."
TheObnixiousGoat
Check Out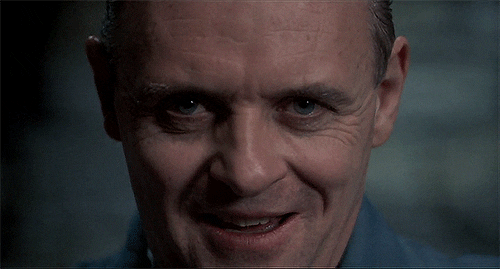 Hannibal Lecter Killer GIF
Giphy
"Once had a lady check out, and pull me and my coworker (both women) aside and tell us the guy wandering around the gas station had a gun and was paying way too much attention to women walking out."
LeatherHog
This why I'll only work in daytime hours or from home.
Want to "know" more?
Sign up for the Knowable newsletter here.
Never miss another big, odd, funny or heartbreaking moment again.
Keep reading...
Show less
Children love playing with dolls because they're cute playthings...until they get possessed and murder your kids.

Why do horror movies always depict toys as scary things? That's because they are absolutely horrifying!
Remember the clown from Poltergeist? Chucky? Portraying dolls as sentient little terrors dates back as far back as a famous Twilight Zone episode in which "Talky Tina," a creepy living doll, terrorizes a dysfunctional family.
Yeah, some of the things that are perceived as cute can be exactly the opposite–a concept that was explored when Redditor TERMINATOR103 asked:

"What seems innocent, but is actually very creepy?"
Aren't kids adorable? Sure, but sometimes, their behavior can give you night terrors.
The Things They Say
"Children. Not always, but sometimes they say really creepy things."
– rachaelonreddit
"Mom, can I sleep in your room tonight? The man with the wrong face and big hat comes and plays with my Legos every night. His face is all wrong, I don't like it. "
– ErdenGeboren
Demon Child
"When I worked in customer service I was helping someone and their maybe 2 year old was sitting in the cart. He turned and looked at me and just slooowly drew down his eyebrows and scowled at me in the most evil way and just stared at me like a freakin demon kid. Kids are definitely creeps sometimes."
– Anticrepuscular_Ray
Exploitation Of Innocence

"Child beauty pageants."
– reigndrops17

New At Conversation
"Children. I mean small children. Just learning to talk. They can say things that will put chills down your spine for the rest of your natural born life. Past life, 'Imaginary' friends, ect. Way too much creepy sh*t comes out of their mouths for me to fully think that they are just 'Cute.'"
–Trixxter_RD
These innocuous interactions between people are strange the more you think about it.
Physical Contact
"Touching a pregnant woman's belly."
– boppy28

Charity For Show
"People who record themselves giving food or money to homeless people. I get the whole point but the idea of recording someone on the lowest point of their life then posting it on social media sounds creepy. The fact people think 'Hey a homeless person' whips out camera"
– nivem94

Oversharing
"Posting pictures of yours kids in the bath on Facebook there's alot of f'ked up people who can get those pics."
– Ben62194

Young Love
"Little kids trying to kiss or touch eachother when one of them clearly doesn't want to and all the adults are like 'aw they'll get married when they're older.'"
– yourmumhasIBS

Disrespecting Boundaries
"Women touching men without their consent. It's not ok just because the genders are switched."
– atamicbomb
Why are stuffed animals so popular? Because they're cute in inanimate form, that's why.
Friends Of The Deep
"Dolphins. You look into news articles etc about them and they really aren't nice."
– Mystictempacv

An Ulterior Motive
"Find it creepy that cute animals are manipulating us by being so cute."
– D-Rez

Beware Of Bears
"They're the most dangerous type of bear, probably because food is scarce where they live so they will actively attack humans for food unlike most other bears."
"The super general advice is:"
"Black bears:. Make yourself seem as big and threatening as possible while slowly getting away. Shows of aggression can scare them off. Attacks are rare but black bears may attack to kill."
"Brown bears: Make yourself seem as nonthreatening as possible while slowly getting away. They're territorial so shows of aggression will provoke them but they may ignore you if you are clearly no threat. Attacks are rare, but Brown bears are not usually attacking to kill, more to scare you off, so people do survive maulings, and many encounters have the bear just walk on by."
"White bears: No real advice. If you cannot get inside a bearproof structure before a polar bear gets to you, it will kill you."
"'If it's black: attack. If it's brown: lay down. If it's white: goodnight.' Is the version I'm used to."
– SteamboatMcGee
Everyone loves McDonald's. But I've always wondered why the franchise's mascot was a clown–not even a cartoony clown, but like, a human harlequin.
Any of the characters from the burger chain really.
Imagine, Hamburglar or Grimace standing in your bedroom doorway at night, with only the hallway light illuminating them from behind.
That imagery used to keep me up at night, that one day I'll be visited by one of them.

Want to "know" more?
Sign up for the Knowable newsletter here.

Never miss another big, odd, funny or heartbreaking moment again.
Keep reading...
Show less
Death is coming for all of us.
Do you ever wonder what that will feel like?
Or what your mind will be thinking?
I do. I worry about it far too often.
What will matter most in the seconds before we go?
That's if we're lucky enough to even get a warning of the end.
Redditor 0b111111100001 wanted to hear about life right before death. They asked:
"People who have almost been killed, what were your last thoughts before almost dying?"
I hope I still have my memory. Then at least I can feel a comfort.
RUSH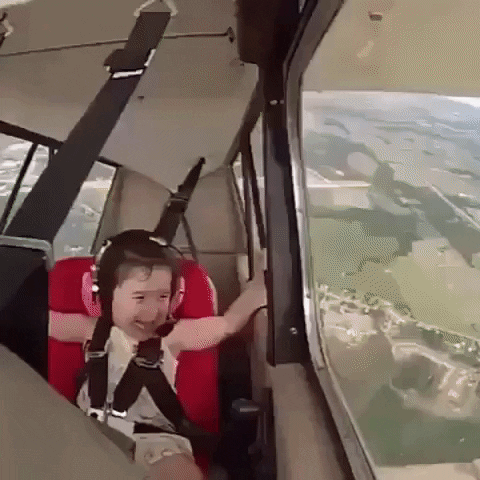 adrenaline sport extreme GIF by Sport Decouverte
Giphy
"For me it was really just 'Oh F**k!'"
"Then a huge adrenaline rush after."
"Mine happened in Airborne school when I was in the military. My 3rd time jumping out of a plane, another jumper landed on top of my parachute which prevented it from opening all the way. Instead, it was pressing against my face and I could feel myself free falling."
"I looked down and was about to pull my reserve chute, but I realized instinctually that there was probably not enough time for it to open and catch enough wind to fully deploy and there was a good chance i'd die. It just felt surreal, all I could say was "oh f**k" and then my chute opened. "
"The dude that was on top of me was able to free himself and he was screaming in fear too. I landed safely and immediately felt an insane adrenaline rush; I was actually laughing hysterically after, probably a nervous response. Glad my days jumping are behind me! Lol that was the only close call."
DefiantFungus
I'm Good
"It was a weird sort of acceptance. I came to grips with the fact I was going to die and I was ok with it."
StanePantsen
"This was my exact experience drowning, I just thought 'oh OK, what a strange way to die, I feel bad for the person who has to find me'. I didn't really even get time to dedicate thoughts to my friends and family, just sort of accepted that this was it and GGWP."
chance_waters
I Lived
"I had a stroke; and on the way to the hospital, I was sad that if I died, I'd never have a chance to tell my best friend how much she meant to me and thank her for all of her support and kindness. I was more sad about that than the prospect of dying. Luckily, I lived. So, I told her that."
haloarh
Derek
"The calm, simple thought: 'Derek's not that bad.' When I almost got killed with my coworker Derek who we all hated for some reason. I just like stopped hating people that day, realizing even the most annoying people aren't that bad when you're about to die together."
No_Helicopter3114
Tranquil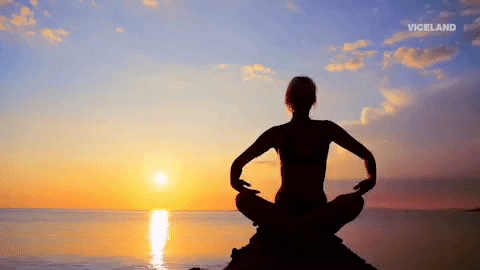 Chill Reaction GIF by MOST EXPENSIVEST
Giphy
"Shocked when I first realized what was happening. Then just a lot of peace. Peace like had never felt before. Then, for some completely unknown reason, my attacker just turned around and left."
Bebe_Bleau
Peace is so illusive in life. Of course we find it in death.
Invasion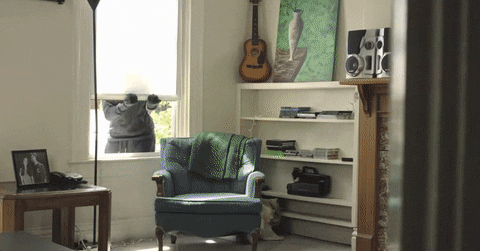 burglar GIF by State Champs
Giphy
"Been a victim of a home invasion before and honestly my only thoughts were to protect my little cousins."
"The adrenaline of escaping and running to the nearest store with them - didn't make me realize I was cut, which I initially thought was made-up for movies. Glad I haven't lived there in three years and to this day I'm too afraid of living in houses so I live in an apartment."
throwaway_anoni
'OHHHH MY GOOOOOD'
"This was a few months back, September 2021. I was headed home after a dinner with my wife, 18-month old daughter, and a family friend of ours; we were going 65 mph down the interstate when two other cars got into a brief altercation in the lane to my immediate left (two cars do not fit into one space)."
"My back left bumper got hit and I ended up losing control, spinning wildly and then sliding sideways down the grassy embankment on the right side of the interstate, before going backwards into a ditch and stopping among some trees. My car had missed smacking into a road sign passenger-side first by five feet."
"My only thoughts were concern for my family and my friend. I was screaming 'OHHHH MY GOOOOOD' but my mind was going Let them be okay let them be okay please let them be okay My 18-month old daughter, on the other hand, looked at us wondering why the ride suddenly stopped."
SolWishing12
"lucky son of a *****"
"I was in the rear passenger seat of my parents' car while we were driving to dinner on Thanksgiving 2016. As we were turning left at an intersection I saw a car flying directly at us in oncoming traffic and right before we were hit I said, 'Welp, we're dead.' My world completely turned into a beige color (which I think was the color of the airbags?) and we spun and spun for what felt like an eternity until we crashed into a tree."
"All my ribs were broken and I had a lacerated liver. The ER doc came in and said I was a "lucky son of a *****" because apparently my ribs all collapsed inward in such a way as gears might turn without actually impacting each other or puncturing any organs, which was apparently very unlikely and by all rights I should have died. It was a very strange and surreal several seconds of knowing I was about to die and having absolutely no control over the situation."
erichagarty
"this is gonna hurt"
"I was in a car accident when I was 18. As I lost control the car was drifting from one side to the other for what felt like eternity and was ultimately to be stopped by a ditch and a big tree. The whole thing probably only lasted a few seconds before the car flipped over and I lost consciousness for a moment, but I remember thinking 'Oh god this is actually happening"'and as I processed what was going to happen next 'this is gonna hurt.'"
"In the end, I only had whiplash and some bruises while my car was totalled but I was absolutely convinced that this was going to be the end. After the adrenaline wore of I broke down crying and felt incredibly relieved that I had decided to not take my dog with me. Something had stopped me from bringing her that day and I'm still so thankful for that."
Meenulara
fight or flight
"I died in a motorcycle accident and was revived, suffered a TBI and all kinds of other injuries. When I woke up I thought I was being kidnapped and went into fight or flight mode."
Awkward_Pianist3839
Death is coming. Try to prepare.
Want to "know" more?
Sign up for the Knowable newsletter here.
Never miss another big, odd, funny or heartbreaking moment again.
Keep reading...
Show less
Stalkers are a special kind of scary.
That is just a cold, hard fact of life that we must deal with.
And for some reason, these people get fixated on others.
They think they're in love... meanwhile we're calling the police and moving cities.
There is nothing more horrifying than having your life held hostage by someone.
Redditor rentinghappiness wanted to see who would be willing to discuss what it took to live through this scary life experience. They asked:
"People who have had a stalker, how did you realize you were being stalked and what ended up happening?"
I was had an ex who wouldn't take the hint. Keep my phone blowing up for months. I'm lucky though, finally they gave up. Others haven't been as fortunate.
"this is not goodbye"
"It was my ex. When we broke up it was all very dramatic and he got on a bus across the country the same day for whatever reason and sent a long message from the bus ending with 'this is not goodbye' I said 'yes it is, good luck.' Two years later I met my now husband and I suppose he moved back after 3 years. I started seeing him everywhere."
"He followed the two of us around Walmart for 45 minutes until I just posted up near a security guard and slipped out as he tried to wait for me to get away from the security guard. Then I saw him wandering around near my mother's house, but I had at that point moved in with my husband."
"Then I saw him outside of my work. He was clearly trying to get the courage to come in and he was also very clearly high. Some of the regular police officers came in by chance for their coffee and he left when they arrived. Then he figured out the general location where I was living and I saw him sort of wandering around a few times. I didn't go home when I saw him, I went and sat in a public place for a few hours."
"Then I changed places of work and I saw him outside about three times. I was near a major transportation hub so I tried to ignore it. But when he started doing the pacing/tweaking/chain smoking thing again I figured I oughta do something so I waited for a family friend I knew would be in who was pretty domineering and I knew would go to bat for me and let him know who it was and what he was doing."
"He went outside and told my ex off I suppose. And scared him I guess cause he left quite quickly. My family friend was a bus driver so I gave him a picture and he shared it with some drivers along my regular route and as long as I stuck to that route the few more times I saw him trying to get on my bus we drove right past him or the wrong door opened to let people off and not let him on."
"We finally moved again and I quit my job because I had been bouncing around the same chain and was easy to find. Since then I have seen him once but he didn't see me and I think it was unrelated because he actually bought something. I just sat in the camera room and watched till he left. It's been an additional 5 years now so I assume he has figured himself out."
"I got an air of doom every time I saw him. He was kind when we dated, never abusive. But he was anti drugs and anti smoking and so seeing him high and things like that set off alarm bells. I know he was not well when he returned. I don't know what would have happened had he gotten close to me. Maybe nothing. But every bone in my body was screaming danger. So I trusted my gut and took steps to maintain distance and I was okay. The police wouldn't have done anything. No threats were uttered and we were always in public. But all in all it turned out ok."
rkspm
Why are you up so late?
"I had a stalker in high school, and he didn't make it a secret."
"We were friends at first, kind of talking romantically, but I was very shy when it came to relationships or being physical. We had never even kissed before when he asked if he could send a song he wrote about me. It made me very uncomfortable and I asked him not to send it, but he did anyway. I expressed my discomfort and tried to continue the friendship, but it was just not working because he would still write me poems and send me weird songs."
"He started following me to my classes even though his were on the other side of school, but he wouldn't speak to me at all. It was insanely uncomfortable. This continued for weeks. He started sending me mean messages anonymously online and sending me songs with scary titles. He sent me that Smith's song The More You Ignore Me, The Closer I Get every single day, sometimes multiple times."
"Then one day at lunch he gave me a hand written poem and, I can't remember what all it said but the end was something about how he wanted to watch me get eaten alive by sharks. While friends, I had told him sharks were my biggest fear. I showed my teacher the poem and she freaked out and took it to the guidance counselor. She knew all the previous incidents so the letter made her worried. Especially how his handwriting changed when he was writing about me dying."
"I ended up getting called into a meeting with the principal, a guidance counselor, and the teacher I told. They even called my mom in and we all sat down and talked about what would be the best thing to do. The principal was really nervous he would do something crazy, so he said I should just avoid him as much as possible and be polite anytime we may interact. Basically how I was already handling it."
"I'm not sure if they ever spoke to him about it, but the last interaction I had with him still creeps me out to think about. I was up very late, and received a text from him, 'Why are you up so late? You should get ready for bed.' He had been to my place once before and I lived very close to the school. I'll always wonder if he was outside my house that night."
rat-kabob
I may be paranoid...
"It started while I was still in high school, he would be in a few of my classes and we would occasionally see each other around town (a very small, rural town). It slowly turned into him showing up at some of my friend group's hangout spots and saying that I had inspired him to start looking into similar hobbies. We thought it was kinda weird but just brushed it off and avoided him."
"Flash forward a couple weeks into the start of summer vacation. He had found or followed me to all of my favorite places and my work even though both were sometimes towns over from our own. I would see his car at parks where I did outdoor painting, at my place of work as well as at friends' houses, and he would drive passed the house of the family I nannied for during my days on."
"I thought it was creepy and told local authorities, but they told me not to worry. This went on for the rest of high school and up until graduation. I didn't tell anyone what university I was going to and lied claiming it was one hours away from mine. He was accepted and attended there while I left for another. He found out after a semester that I wasn't there and showed up at my dorm hall."
"He tried to break in and convince me and other people in the building to just let him in. I hid out in another girl's room until my friend was able to pick me up and take me to her boyfriend's off-campus apartment. I found out he was arrested the next morning for assaulting an RA. I called and showed them the evidence I had for his persistent stalking and finally filed a restraining order."
"He just got released a few months ago and I have never been more nervous. I'm just happy my current job and living area has amazing security and they all have pictures and his information to be safe. I may be paranoid, but better safe than end up on a true-crime podcast."
MalkiaBahari
From Church!
"He followed me home from church! He left long letters on my car every night for about a week. He was a lot older than me. The police spoke with him and he left town. I know how lucky I am that it was so simple. It was a small college town. I only know what the police told me, which was that they located him through the letters and the description of his car, found out he was not a resident, and told him there would be charges if he didn't move on."
"I realized he had followed me home the first day, so I parked at a different house and even walked into the back yard to try to throw him off. I didn't have a garage so when he came back to the neighborhood it wasn't hard for him to see my car and he started leaving the letters."
ExxoMountain
leave her alone...
"My wife did, it became a real problem. He was a maintenance man at the school where she taught. She was throwing out a lot of old, damaged books, he asked if could have them for his kids, of course. After that he wanted to always be there, wherever my wife was, he was always sweeping or cleaning near her room."
"Then one day in the winter, my wife got a flat right after leaving school, it was getting dark and her new best friend is there to fix it. While changing the tire, he started asking sexual questions, he wanted to know if she ever had a black man. Of course she said nothing."
"It got worse and the school administration was ignoring it, I was now going way out of my way to take her and to pick her up from school, she was scared. Then he said something to her while she was eating in the cafeteria, she lost it, she just started screaming and crying for him to leave her alone."
"They sent her home for a few days paid leave. Since the school was no help I went to see 2 school board members I knew, but not well. I told them that I had hired an attorney and would be suing the school district unless my wife felt safe. They moved the custodian to another school, but it took months before my wife felt safe. The custodian got in trouble at the next school and was arrested. We never heard from him again."
Disposable70
Well that is a mess of scary. How are people allowed to act out like this?
"you again?"
"I have a weird kind of related story… there is a man in my town that for the last 15 years I see him constantly, almost everywhere I go he's there, at least 3 times a month… the grocery store, the corner store, the gas station, Walmart, the liquor store… occasionally we catch each other's eye and look at each other like 'you again?' and kinda laugh it off."
"It has come to be a little bit of a joke where I will come home and tell my husband 'guess who I saw at the store today?' The only catch, he's always at these places first!!! so it's ME who looks like the stalker!"
Pinkiepie1111
Freaky
"I worked as a secretary at an adult school when I was 18. An adult student kept bothering me taking pictures of me outside the office etc... I quit that job and got him banned from the school. Fast forward 3 years later I'm in a relationship 6 months pregnant and I'm working at a drs office."
"A police officer shows up and tells me I've had a private investigator on me for a few weeks but he reported his client to the police because his client said he was my husband but the PI after following me for a few weeks figured out he wasn't and was stalking me. He went to jail for a few days never heard from him again it's been 19 yrs... freaky a** crap."
lola2203
Crazy
"He wasn't subtle about it. He threatened me by phone and email, followed a moving truck to my new apartment, ignored police instructions to stop contacting me multiple times, then contacted me through other people, showed up in random places in my new city."
"It only stopped after he got arrested for assault (on someone else) and ultimately moved to a different city, where he was again arrested for assault. That last part I only know because I was regularly looking him up on court records to see if he was free."
TerrifyinglyAlive
Be careful out there. Stay aware of the people around you.
Want to "know" more?
Sign up for the Knowable newsletter here.
Never miss another big, odd, funny or heartbreaking moment again.

Keep reading...
Show less