Oftentimes I like to do my best Ghostface impression and aggressively ask people what their favorite scary movies are. Because I personally have a lot! At the same time, I'm also terrified that at any point, I could end up getting my head punched off by Jason Vorhees (Part 8 of the series--best one IMO).
Real life contains the scariest horrors you could ask for. So aren't we all living in a horror movie, in a way? At least, these people sure freakin' were.
MisterSnowman69 asked: What was a moment in your life that felt like a horror movie scene?

In the words of the legendary Mary Vivian Pierce in the film Pink Flamingos, "Murder merely relieves tension". I'm sure the following Redditors felt differently.
​Nothing scarier than the woods at night.
Went into a real deep woods hike for only the second time in my life.
My gps broke and had to rely on my compass. Got turned around a few times because I couldn't remember the direction I came from, and it was getting dark. Lost the trail way.
But the woods are weirdly silent in the dark and alone.
It was around 2am by the time I found the trailhead.
Darn foxes.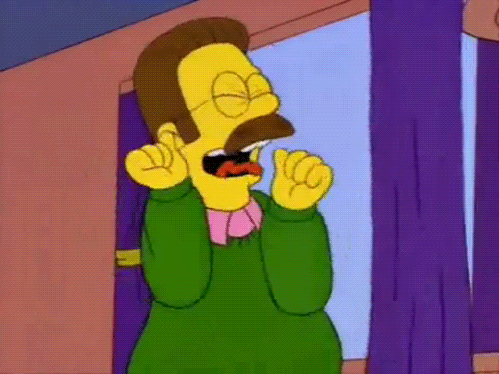 the simpsons react GIF
Giphy
My friend and I got lost late on one foggy night in the Italian countryside. There were rats all over and every once in a while we heard someone scream.
I've never been more sure I was about to get murdered than I was that night.
It was probably a red fox that was screaming.

Could've also been a lynx, but they are much rarer in Italy.
At least she wasn't speaking in tongues.​
My mom is quite the sleep talker, but it's usually pretty short and incoherent when it happens. One night as a teenager, I woke up to her scream-yelling the Hail Mary prayer (my bedroom was across the house and upstairs).
Difficult to get back to sleep after that one.
​Sometimes scary sh*t ends up just being funny coincidences. Super funny. Right?
Don't give them any ideas.
I was exploring an abandoned mental asylum and then got the scare of my life when a scary looking person inside one of the rooms was just staring at me without moving. Turns out some joker had left a cardboard cutout there.
And now I have plans this weekend... Just need to find a couple of cardboard cutouts and to break into the local abandoned asylum.

Don't you hate when that happens?​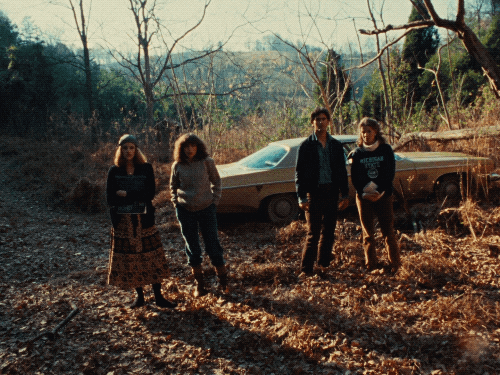 Evil Dead Horror GIF by Coolidge Corner Theatre
Giphy
I was driving home on backcountry roads at midnight in heavy fog. Like can't see 10 feet in front of you thick. Suddenly I see an all-white silhouette running in front of the car. Every hair on my body stood up. I immediately think "oh god, oh f*ck, it's a f*cking woman in white, I'm gonna f*cking die"
Nope just a drunk who dove into the ditch.
Gotta love paranoia.
When I was about 12, my parents went out for dinner leaving me home alone. We lived out in the country, on a private road with only three other houses, surrounded by cow fields and wooded areas.
I went into the the kitchen and glanced out the window towards the trees and there in the fading light I could see a person walking slowly through the woods. They were wearing all black, moving slowly and appeared to pause behind trees. My heart started pounding so hard in my ears I couldn't hear anything else and I was weak and shaky from fear. I froze and just watched them. Would they come to the house? Where were they going?
This was before cell phones but I suddenly remembered my mom had left the number of the restaurant by the living room phone. Slowly, I made my way towards the living room, trying to watch this stranger in the woods.
Just as I entered the living room, all the lights in the entire house went out. By this time it was nearly dark outside. I started openly sobbing and in the dark I heard a weird boom like noise. That was it, I ran to my parents room, hid under their bed and sobbed. That's where my mom found me hours later (it felt like).
Well, turns out the stranger in the woods was a stupid cow that had busted through a fence, the lights going out was from an accident a few miles away (hit the power line) and the boom was the pilot light in the gas stove. Man, I have never been that scared in my life though!
​I have a lot of questions.
A naked man who was covered in blood chased me across a park at 2 in the morning. I was totally alone. He just wanted money for a bus (????) and luckily nothing bad happened but I thought I was going to die.
But of course, the genuine horrors do exist. And they aren't scary in a fun horror movie way, they're actually terrifying because they can happen to anyone.
A scary few seconds.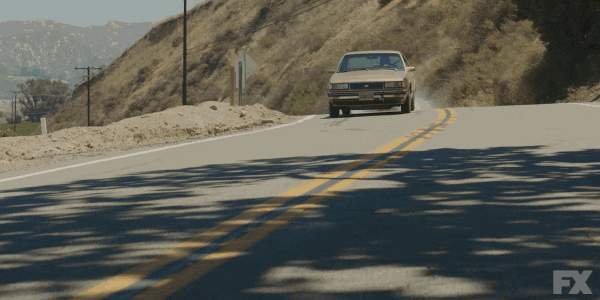 car chase GIF by Mayans M.C.
Giphy
I am a "baby" in a car seat in between cousins in backseat. Dad is driving. This is in the 80s and it is my aunt's insistence that I am in this seat even though I am like 5.
A sleeping semi driver is coming over into our lane and there is a cliff on other side. Basically my dad did some amazing driving but semi blew us up. I am uninjured sitting in the seat swinging my legs while everyone is unconscious. They all wake groaning. Dad doesnt wake up.
Long story short just minor scrapes and dad has broken leg. But the crunch of metal and those few seconds/minute of being the only "alive" person was quite fear inducing.
Glad they're all ok now.
Two days after my now boyfriend told me he liked me he fell from a zip line and broke his back. Almost died. 6 months later he got into a car wreck from a drunk driver - almost died. 6 months after that, he passed out and had to have emergency brain surgery, again, almost died. I now have severe anxiety/separation anxiety/and ptsd. That whole year was a f*cking nightmare
Edit: we're both okay now, the brain injury was almost a year ago. But TBIs take a while to heal so he still has side effects. Thankfully our relationship is still strong; he's physically getting better and I'm healing emotionally too. Lucky for him, the trauma of the injuries has caused him to forget the majority of the pain and memories of those incidents.
​ALWAYS wear a helmet.
Driving home from work at 23, listening to my favorite song.
I pull up to a red light, and see this guy on a motorcycle coming up next to me in the other lane. I rolled down my window to compliment his bike when he stops. He doesn't, and runs the red light. He hits a car going at least 55mph. His motorcycle shatters apart, he goes flying, hits the hood of another car, and lands on the ground and rolls into the curb (no helmet). The car he hit with his motorcycle was totaled. I had to step over his body to talk to the police. He was still alive when they got there. I regret not holding his hand. It was just a normal day, and all of a sudden it felt like the rug was pulled from out beneath me. He was only 18.
Edit: The song was Sunny by Boney M., for those curious
What did we learn today, kids? Foxes scream like humans, shadowy figures are usually cows or drunken rednecks, and once again, PLEASE WEAR A HELMET WHEN YOU RIDE ANY KIND OF BIKE.
Scary sh*t surrounds us. But where there is horror, there are heroes. So next time you think you see a scary figure in the woods, know that Bruce Campbell is probably right around the corner
Keep reading...
Show less
There are just too many things we witness throughout life. And there are just some things no human should have to witness. I've lost track on the amount of things I wish I could unsee. Don't you walk away thinking... "Why God? Was that really necessary?" That one moment will almost certainly be one one the moments that you never escape. It's seared into the memory. There when our eyes are open and closed. Awake, asleep, it lingers.
Redditor
u/Rainbow-Pickel-Squid
wanted to hear some stories to get us SHOOK by asking...
[NSFW] What's the most f*cked up thing you've seen?
Want to "know" more? Never miss another big, odd, funny, or heartbreaking moment again. Sign up for the Knowable newsletter here.

Keep reading...
Show less
What are people thinking sometimes? Or are they even thinking at all? Everyone should really be required to use their "inside voice" as if they're in a library until vocals have been cleared by society. Or there should be punishment for people who speak out of turn. Too many people have utter things so deviant, Hannibal Lecter would be like... "Girl! You crazy! Just hush up!"
Redditor
u/InbredPutin
wanted everyone to discuss the times they've been left speechless by someone who should've been speechless themselves by asking...
Whats the creepiest thing someone has ever told you?
I've been left gobsmacked by so many people and what they believe is appropriate conversation or commentary; people that were strangers and acquaintances. Like, it's never ok to comment sexually in an aggressive matter. Flirting is one thing. Flirting is fun. But really think hard about the line between a compliment and a crime.
Weeping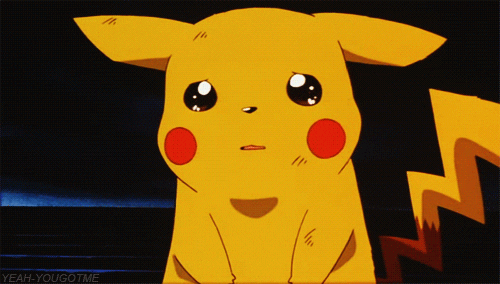 Sad Cry GIF
Giphy
When I was a child, an adult male family member told me he would get "perverse pleasure" in making me cry.
In my 30s now, and if I have to cry I still make every effort to do it in private.
How Much?
When I was at University, during the summer I go back home and work on farms, mostly picking up hay. Every year there'd be different workers. Some good, some bad. Some - well, one ‐ downright scary.
This one bloke had been in the Mongrel Mob - a gang in New Zealand. He, though, wasn't too bad a chap. Quite funny and hard-working. Just what you want on your team when you're spending 10 hours a day picking up hay bales.
One day, I was driving the truck to another farm with him riding shotgun. We started talking about one of the other workers. I knew him from Uni and he had come up for the work on my suggestion. At uni he seemed a decent sort. But he soon showed his true colours of being a racist pos.
I was complaining about the him, apologising for being responsible for him being there. I jokingly suggested maybe we could arrange a "farm accident". Tractor back over him, a stack of hay bales collapse on him. That sort of thing.
At this point the mongrel mobster casually mentioned he knew people who, for just $5000, would kill and dispose of anyone. Said they had a set-up out in the bush (NZ speak for middle of nowhere) where they'd feed the body to pigs then dispose of any remains (teeth, bones) in an acid bath.
The completely casual way he spoke of this was really unsettling.
The Ex
Towards the end of our marriage, my ex husband got really angry with me one day and began to explain in detail how he could murder me and get away with it. He laid out every detail and gave rationales behind each one to prove why his method would be fool proof and result in him never getting caught.
It really made me open my eyes to his abuse and fear for my life knowing he had been meticulously planning this out in his head. It made it worse that he had gotten to the point that he was comfortable sharing this with me, as if I wouldn't be around long enough to do anything about it.
"do you want to see it?" 
I went to middle school in a not so good neighborhood so lots of kids were involved in gang activity. this one kid had some anger issues but honestly wasn't a bad person and we got along well. one day in class he leans over and asks "do you want to see it?" and before i could reply he flashes a gun from his bag. immediately my face fell and he follows it up with "don't worry, you're good."
This could have VERY EASILY been a much worse situation. middle school me wasn't smart enough to tell anyone, but i told him to leave it home since the staff could check our lockers and bags. i wasn't worried about him using it in school, but i should have been. thank goodness nothing ever happened.
Hello Dateline NBC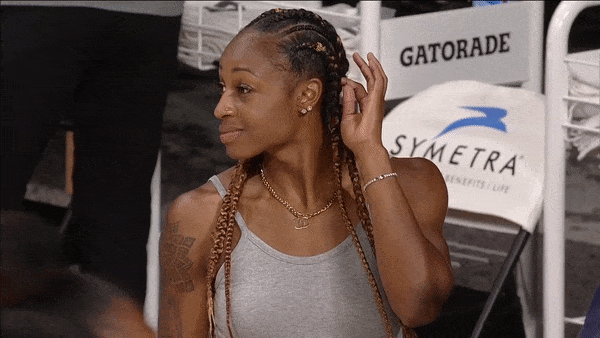 Tiffany Mitchell Idk GIF by Indiana Fever
Giphy
I had a co worker tell me "I Could probably just kill someone and not feel anything about it. Especially if they had it coming" mind you, this was after we got done chatting about his mutually toxic relationship...
Hi
Not told me but showed me. When I was in middle school this girl sat by me at the lunch table and showed me that she carved my name into her arm and then went on to tell me she loved me. I had never said anything more than hi while walking by her before that.
Foreshadowing?
In high school a girl a year older than me wrote "death waits for no one" in my year book. She passed away a few years later and I still think about what she wrote...
Edit: some of you have asked, she passed away in a car accident.
From Beneath...
I was staying with my friend, who has a 4 year old son. She informed me as we were going to bed that sometimes her son sneaks in her room at like 4 am, sits under the bed, and whispers to himself... I slept well that night hahaha.
For some reason this reminds me of an old dog I used to watch.
He looked like a gargoyle and smelled really bad. In the middle of the night he would walk over to my bed with his long nails tapping on the wood floor. He would just stand next to my face staring at me and smelling bad. He also has bulging white cataracts that would glow in the moonlight.
In the Back...
We were both high at a cabin in the backwoods somewhere, and my friend turned to me fully serious and said "I see people who aren't there. Even when I'm sober."
"Do you see them now?"
"No, but there were others with us in the hot tub earlier."
That messed me up for the rest of the weekend.
Cut to the exit...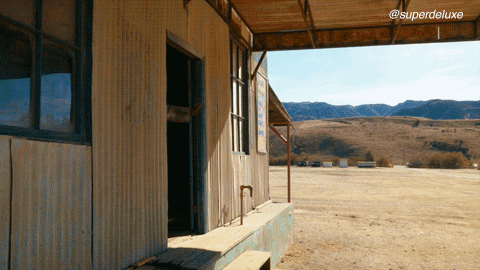 joanne the scammer running GIF by Super Deluxe
Giphy
This was stupid on my part.
Met up with a guy I knew from a video game, he gets in my car and the first thing he does is whip out a knife and tell me he likes knives. Knew I would never do that crap again after that.
This is why retail shopping is done. At least when we order at Amazon we don't have to worry about having to fend off freaks. Well... unless he's the UPS guy or girl. Being amongst the general public is just too much sometimes.
Want to "know" more? Never miss another big, odd, funny, or heartbreaking moment again. Sign up for the Knowable newsletter here.
Keep reading...
Show less
Alongside all the fun facts out there are a plethora of totally unnerving pieces of information.
They take many forms: behaviors and abilities of animals, the surprisingly easy ways to suddenly die, and cosmic realities of the solar system that are enough to make us feel existential horror
Lucky--or unlucky--for us, a bunch of Redditors shared their favorite scary facts.
Keep these in mind for the next time you want to freak people out when the conversation gets stale.
Ppeanoot asked, "Whats the scariest fact you know?"
So commit these to memory and drop them on party-goers when you least expect it.
Want to "know" more? Never miss another big, odd, funny, or heartbreaking moment again. Sign up for the Knowable newsletter here.
Keep reading...
Show less
Our memories are riddled with haunts. Haunts that can be impossible to get rid of. In fact, more often than not, the dark memories seem to linger the longest. They even haunt us when our minds trap us later in life. Because of these issues it can make life feel like the bad outweighs the good. This is why therapy is key. Our childhoods are riddled with moments that follow us. Nevermind the paranormal. It's time to sever the ties.
Redditor u/BabyAcid2001 wanted to hear about hauntings of the past people can't shake by asking... What is a creepy, unexplained childhood experience that you had?
I have so many memories I can't seem to expunge and I hate it. I can't tell what is worse, my abusive ex stepfather, the bullies or the times I almost died. I have such a plethora to chose from. It's a wealth of darkness. But my childhood was still happy, just flawed.
The Wall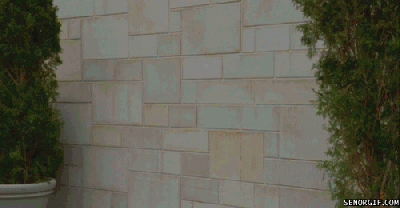 ouch wall GIF
Giphy
I remember a day at summer camp where we were on a portage trip through crown land in Northern Canada and it was a super windy day.
We came to a section of the woods and for some reason the trees and foliage were completely still. For a few hundred feet there was just silence it was so weird. Almost like an invisible wall was hit. What made it creepier is how I could see how white our guide was getting. It was very creepy.
Aunt Liz
When I was younger (no idea how old) I had a dream that my aunt came to visit me. I was named after her husband who died a few months before I was born so she always loved me. So after the dream I went into my parents room and told them that Aunt Liz came to see me and she told me to say goodbye. A few hours later they got a call that she had passed away.
A few years later my grandfathers friend Mary got brain cancer and she lost her ability to speak and her face was paralyzed. The last time I saw her I told my mom I just wanted to see her smile one more time. A few nights later I had a dream where she was smiling at me. Few hours later, parents got a call that she had passed.
When I was 11-12 I had a dream my dad died. He was sh*tting bricks for weeks. 14 years later he's still alive though.
The Guy
A guy in a car asked me once if I wanted some candy. He was younger, possibly teenager, possibly in his 20s. I was about 10.
I was walking alone back from a friend's. I just stared at him for a few seconds and said no, he asked if I was sure, I think I just stood there. He drove off.
I've gone back and forth throughout my life about whether he was crazy or just a dude messing with me. Still not sure.
Change the Channel
My brother and I were watching TV one time late at night in the mid-90's. Suddenly the audio to the show we were watching cut out— we changed to various channels, and only the show we had been watching had lost audio. We flipped back to see if the audio had returned, and it was literally the audio of people having a phone call.
Not scripted, not associated with the show— like a LIVE phone call— like the way you can sometimes hear other people's chatter on a walkie-talkie. It was a man and a woman talking and they were trying to find their friend "Howard." Just this panic back-and-forth dialogue about where he could be— it was clear Howard wasn't their child, because they kept referring to him as "that motherf*cker" and almost sounded like they wanted to harm him.
I even wrote down some of the things they had said and Google searched them many years later to see it they were lines from a script or a show or something— nope. Not a result. The Howard conversation continued for about five minutes and my brother and I listened to the whole thing. Then the conversation ended. Click.
The audio for the channel didn't return until morning.
Haunted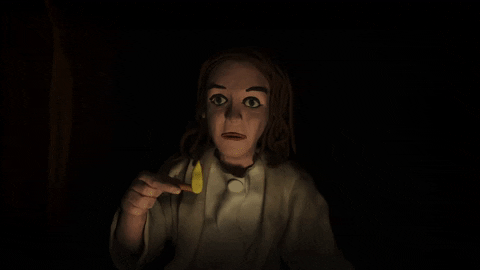 The Conjuring Halloween GIF by ALTER – The Best Horror Films
Giphy
I was laying in bed one night probably about 6 and I swear on my life that my Ariel doll started floating and slowly floated through the wall.
I couldn't find it in the morning. I had a couple of weird experiences in that house. Another night I remember the feeling of someone laying their hand on my leg while I was laying under the covers. I grew up religious so when I was a kid I always thought it was God coming down and blessing me.
Yeah, I definitely would be seeking therapy for all of those moments. This is why I always hated dolls. I prefer stuffed animals. And don't get started on creepy neighbors and noises that go bump in the night. And they say "A Nightmare on Elm Street" wasn't autobiographical. Wanna hear more?
Silhouettes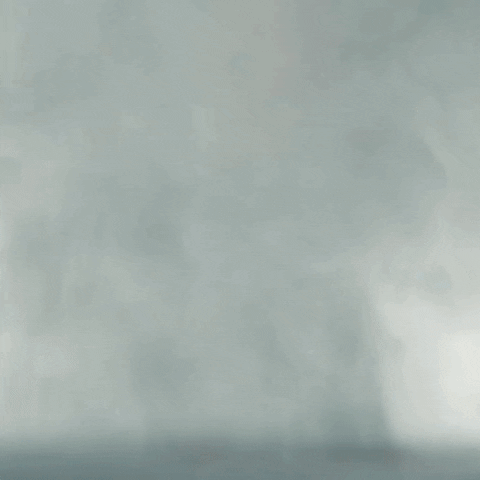 soccer smoke GIF by Nike Football
Giphy
When I was young, probably around six years old, I woke up in the middle of the night to see a dark figure just standing at the corner of my bed.
Rather than resembling a person, it looked exactly like the silhouette of one. Just pitch black, which was odd considering I had a night-light in my room. Never had experienced anything like that since, and honestly question whether or not it was simply a dream.
The Nanny
It was my nanny's youngest sons birthday, I was 4 years old. I didn't fully understand why but I hadn't seen my nanny in roughly 6 months, and had just returned to her that week. She mentioned the birthday and I asked if I'd get to play with youngest son, which she cried at.
I moved on to the next thing and hung out around the kitchen when the neighbors popped in, as well as my nanny's husband, and the youngest son. He was now 3 years old, and still didn't talk much but he smiled, and let a balloon go from his hand and it flew to the ceiling. My nanny later asked where the balloon came from, and I said it was "youngest sons's" and that he let it go up there.
She started crying again
As an adult I understand that youngest son died at 2, he and my nanny were hit by a distracted driver. Nanny survived but had serious injuries, her son died the day after the collision. I know what I saw in the kitchen, and I have no rational way of explaining it.
Mutants
Had an incredibly vivid reoccurring nightmare where I was constantly hunted down by a black dog with yellow eyes when I was around 5-7 years old. Always started and ended the same way. I eventually stopped getting them for a while and kinda forgot about it. Probably a year after I stopped getting them, I was sitting in my living room watching the new episode of monster quest and it literally had the exact same dog that I had been seeing in my nightmares. Was thoroughly spooked from that for a while. And for those who are curious, it was the mutant canines episode.
Not So Cheery
When I was younger, about 10 years old, my room was covered in posters.. posters of celebrities (you know the ones you tear out of the magazines) and I had a giant NFL cheerleading team poster. When I was in bed at night, my posters would move and the cheerleads would do backflips and cartwheels across the page... this scared me so much I gave my cheerleading posted to my older brother (which he didn't mind) and I kind of had forgotten about it for a while until now.
I also used to see visual hallucinations floating around my room at night when I was going to bed. They would never make any noise but they would be really scary and sometimes even interact with me. They were there when my eyes were open and closed.
Snap...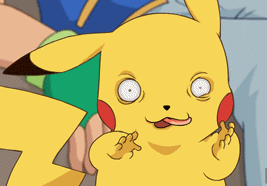 excited pokemon GIF
Giphy
When I was about 4, playing Pokémon Snap, I was on the main menu where you talk to Prof Oak.
One time, I remember the text box turning orange instead of green, and he had this frown on his face, and the game froze. That was years ago, and I've never been able to make it happen again, nor have I heard about anyone else having the same experience, so I conclude it was likely a false memory, though it seems real.
Ok, I've heard enough. I already have enough issues falling asleep at night. This is why we drink. I guess the key is to try and fill up the rest of our lives with happier memories and adventures. Post Covid of course. Sweet Dreams.
Want to "know" more? Never miss another big, odd, funny, or heartbreaking moment again. Sign up for the Knowable newsletter here.

Keep reading...
Show less