CW: Suicide.
Finding a dead body is one of my worst fears.
The only one I've ever found was my grandma's.
She was dying of cancer so it wasn't horrific.
Blood makes me faint, so any horrific scenes will not go well for me.
Redditor Cobbcakezzz wanted everyone to share about the times people have come across some frightening things:
"People who have found human remains, murder scenes or other suspicious scenes, what happened?"
I love true crime but I feel I'll regret this thread.
"Where is she?"
"I was 11 years playing in the woods with my friends. Autumn day, bright, cool… There was four of us, three boys and a girl. We were walking a pretty well known path between two neighborhoods when the girl said, 'Someone left their doll out here…' We walked over to the 'doll' which was dressed in jean coveralls, sneakers and a kids jacket. She was on her side, kinda curled up but her face was towards the ground so we could only just see one eye, one cheek, one ear."
"She had brown shoulder length hair that was a bit curly like a lot of little kids hair is. About 3 or 4 years old. The girl in our group kneeled down once and shook her shoulder and said, 'Hey kid…' Nothing. After that we all kinda looked around at one another and one of us, don't remember who, said we should call 911. There was a payphone on the street at the end of the path in the direction we had been heading so we all just walked away from the kid."
"We kept looking back until she was out of sight. I made the call when we got to the phone. I had to explain it to the person on the line three or four times before they kinda believed me. Told me they were sending out an officer. He pulled up about 5 minutes later, took one look at all our faces then said, 'Where is she?' We pointed down the path and one of the guys said 'you can't miss her.' The cop told us to stay where we were and he walked on down the path."
"Ten minutes later another squad car came screaming down the road with lights and sirens; after that the place was an absolute circus. All four of us kids just kinda walked away. Saw it on the news that night that it was a little girl who'd gone missing the day before from a couple of miles away. It was said she died of exposure. I think about it every now and then and get sad, like now…"
WarExciting
The Cousin
"Back in the pre-cell phone days, I found a body on my way to work. My starting time was 5:00AM and I would occasionally bike to work, weather permitting. It was to be a warm day, so off I go on my bike. No traffic meant I could cruise along pretty good. I was just starting to enter an underpass when I spotted a person laying on the road. I'm thinking a drunk fell off the sidewalk and passed out. As I slowed down I saw a long trail of blood."
"So off the bike I go to see if they were okay. Half opened eyes and brain matter said otherwise. No phone and no traffic, what to do? First car to come along was a taxi. Great, he has a radio and will call the cops. Wrong. He sees me jumping up and down, waving my arms near a downed person. Hits the brakes, pulls a fast U-turn and got the f**k out of there. A couple a minutes later a van comes from the other way. He does the same thing."
"Then a car pulls up, an older dude asks what's up. I tell that's a dead person and someone needs to call the cops. He says he's got to get to work and will probably phone from there and left. About 10 minutes later, I was able to flag down a police car about a block away. An ambulance shows up at the same time. I asked them, the cops and EMTs, if anyone called them. Nope. So I get interviewed, tell my story and am sent on my way."
"Later in the week, an officer calls me to let me know what was happening. Apparently it was a suicide. She, 23 years old, was having a rough spell and was living on the streets. Jumped off the overpass onto the pavement below. Pretty sad situation all around. And as it turned out, I worked with her cousin about a year later. I've never talked about this before and I'm glad I did, even if it was on Reddit."
BBrainPheart57
The Paper Guy
"My buddy and I were out for a trail run in the local state park when we came across a guy who hung himself. Called the cops, we were interviewed, and sent on our way. The guy's car was nearby, filled with newspapers. He was a paper delivery guy!"
MudSouthern1143
El Salvador
"My parents would send me to El Salvador for three months every two years till I was 16. I saw a total of eight dead bodies. Some hanging from freeways, some just dead in the streets because of gangs."
TokyoMule
"Damn dude that place is rough. My parents lived through their civil war and tell me all sorts of f**ked up crap they lived through."
FindingMyPrivates
In the concrete...
"I was a project manager on an irrigation project to line earthen ditches with concrete in NV. It was around 2016 that we were in a sort of remote area of the state. Anyways, the construction crew I hired to excavate a portion of the ditch came across an entire skeleton. The skeletal remains were on one of the side banks of the ditch."
"I mean the entire skull and ribs were visible to everyone. I had to halt all activities and notify local PD and the forensics crew from Reno came and retrieved the remains and performed a sweep of the area. For about a week before we could resume our project."
"To be honest it was a little creepy and unnerving to see that in person. To my knowledge it was a cold case from the 1960s. Reno mobsters from the casinos used to take people out to Indian reservations and 'get rid of people' because lack of law enforcement on reservations in those years."
g6paulson
This why I never look down and ignore my surroundings.
The Mess
"Didn't stumble on the scene or anything but I had to go into my sister's bedroom the day after her husband shot and killed her. It… was a mess. The sheets/pillows were stained from about the headboard to halfway down the bed. There was blood on the wall. It was a really surreal experience."
"I remember there were clothes in the dryer. The dishwasher needed to be ran. There were leftovers covered with tin foil in the fridge. The house was so incredibly quiet. When people say there's a heaviness to a scene like that, it's true. The grief is palpable."
DogsAndKidsHateMe
911
"Found a dead guy on my way to work. NH, middle of a cold winter, maybe early/mid January in Manchester. There's a lot of old mill buildings that are used as offices, stores, pubs etc. I was walking to work, having parked a bit far from the entrance, and I saw what I thought from a distance was two trash bags. As I got closer I realized it was a person, didn't think much about it, moved on."
"About half way to work I realized there was no steam from breathing, I got concerned, walked back, and started loudly speaking at the person, who was non-responsive. I want into work and called 911 because I didn't know what else to do (I didn't own a cell phone at the time, this was early 2ks ). Dispatcher said some people were on the way, I went down to the closest spot and waved in a cop then an ambulance."
"Said I was the person who called, lead them to the guy, asked if I could go, they determined he was dead and I went to work. I'm guessing he froze to death, not sure how he got there. He might have been homeless. I didn't get a great look at him outside of telling you adult male with dark hair. Told the cop where I worked if they needed me and went to work."
RCrumbDeviant
In a pit...
"My dad found a human skull in a gravel pit. Called the cops, they came and got it, never heard anything else. I was a dumb kid at the time. So when he told me about it, I assumed we were going to solve a mystery. Turns out reality is way more boring."
AtelierNictus
Gunk
"When I was 12 I was cycling next to the river in my little village when a fisherman found a suitcase, being a nosey kid I went to have a look as he opened it. It's hard to describe the 'gunk' I saw inside, you certainly wouldn't have known it was a person - but bones were visible."
"The police came and did an investigation, later found out it was the body of a 70 year old man from a neighbouring county who had disappeared a month before. He had been murdered by his Son, chopped up and placed into several suitcases, only the one was found and it was nearly 50 miles away from where they had been dumped. Can't say it affected me at all, probably would now."
wh1terat
1996
"Was in Trinidad in 1996 or so because my dad was doing some work there. I was 13 or 14. One of his friends was giving us a ride to the airport and we stopped to say goodbye to one of his coworkers. They honked and she didn't walk out. They noticed the door was ajar and walked in. I was in the car and I just heard this intense scream."
"They found her dead to a head wound on the floor. My mom stood in the way so I couldn't see. We called the police but the friend who was driving us told us to just get on the plane and go because he didn't trust the police to try and scapegoat the foreigners. My mom followed the case from the US. They never solved the case."
chargeorge
Well that should keep us all up at night.
If you or someone you know is struggling, you can contact the National Suicide Prevention Lifeline at 988.
To find help outside the United States, the International Association for Suicide Prevention has resources available at https://www.iasp.info/resources/Crisis_Centres/
Keep reading...
Show less
I've always enjoyed jobs sans creepy side effects.
Work can be hard enough.
Besides, I've waited too many tables to deal with anymore drama.
Isolated jobs are always spotlighted on true crime shows.
Give me some light and an annoying group of tourists.
Or shall we say... witnesses.
Redditor shafaatkhan007 wanted to hear about all the scary moments that have occurred:
"Redditors who work at remote places like forest officers, oil rig workers, etc, what creepy things have you noticed while at work?"
I don't even camp. No forest for me.
Big Cypress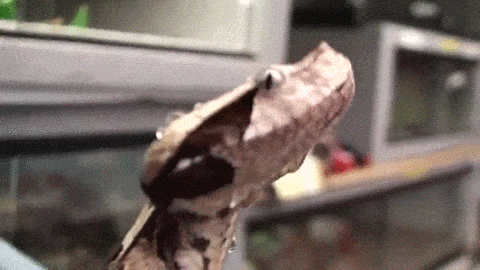 gaboon viper earth GIF
Giphy
"I used to work out in the woods in Florida a lot. Creepiest thing would be this day we were working near Big Cypress, tromping thru the brush all day."
"At the end of the day my coworker and I do a quick drive thru of some of the property and realize the place was absolutely infested with water moccasins. We had been unknowingly essentially walking around a giant water moccasin pit all day. That one kinda f**ked me up."
A_sweet_boy
Liver maybe?
"I worked at a public forest. One day we had someone report a dead animal on the side of one of our trails. A few of us from the front desk hiked out to see what it was. It looked like a giant peice of... liver maybe? Just a pile of smooth red meat...no blood around. And it was wrapped up in a t shirt, with some coins scattered around it."
"We called our rangers to go check it out, and one of them was pretty sure it was a placenta. The weird part is, you have to check in thru a front desk. So someone either snuck a placenta/liver in or gave live birth/removed an organ on our trails. We never got an answer on what the pile of meat was, how it got there, or why."
WhiteOwlz
We felt pretty dumb...
"I do a lot of stream work so I spend time out in pretty rural areas walking streams and rivers. Once my coworker and I were working in a more urban environment and came across what we initially thought was a body - which of course triggered 'Oh sh*t!!' from us - but it ended up being a firefighter's dummy that had fallen down a hill. We felt pretty dumb."
"Other notable things include a small grave in the middle of nowhere for someone's dog (pretty sad), and a stuffed rabbit with shotgun shells placed where its eyes should be, a mannequin very purposely placed in a chair in the middle of the woods, and lots of little random alters."
"I also did work in Myrtle Beach (what a hell hole) and accidentally walked into an inhabited homeless camp. I was peering into a stormwater grate when I looked up and saw a homeless person standing in his shelter staring at us and saying nothing. I felt like I was trespassing so we quietly left."
RegularTeacher2
Built in China...
"On our drill ship that was built in China, we noticed on the drawings there was a room. We went to look at it and couldn't find an entrance but the spacing was obvious there was an extra room. It might not sound so creepy unless you've been in these shipyards where two things are known to happen: stowaways, although I doubt it in this case, but also hundreds of workers at any given time following orders blindly."
"So we confirmed that the room had all six sides, yet not a single weld on the outside. There is only one way this could've happened and I'm sure you're starting to get it now. They must have welded from the inside for this room and then realized they had no way out upon completion if the gasses didn't kill them first."
"Its' extremely heavy around that room. People say they hear things. I have definitely. This isn't some old ship either. I rode this ship from China to Amsterdam after completion and then the maiden voyage to America. I guess it happens quick."
JohnMayerCd
Scream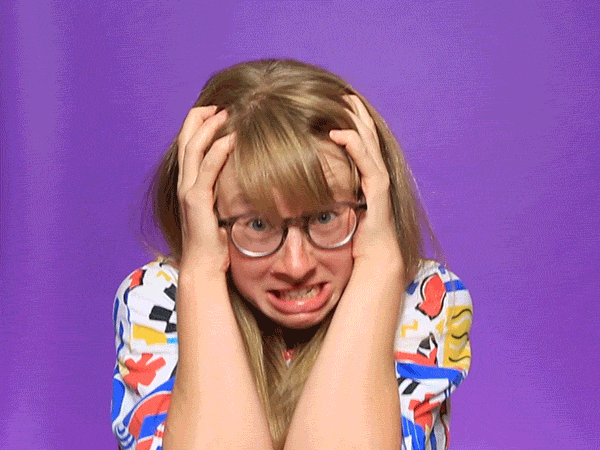 Scream GIF by Originals
Giphy
"I've been fishing out in the gulf of Mexico where they have some oil rigs. This rig wasn't being used (from what we knew) so we would get pretty close to it to fish for red snapper."
"While we were out there, we could have sworn we heard screams of a woman over and over. It was some crap but the explanation was the wind making the noises as it blew through the rig. Well, that's what we were told but it totally creeped us the f**k out."
REDDIT
Those oil rigs are dangerous. I couldn't handle that.
The Escort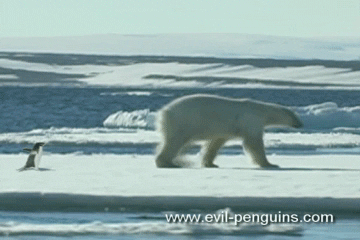 polar bear penguin GIF
Giphy
"I work as a polar bear guard. As in, I escort people across tundra and mountains and protect them from polar bears. I once saw a snowman totem with reindeer antlers coming out of his head. It was deformed, full of bullet holes and rather creepy."
Jalsavrah
Cascades
"My mom used to live in a small town in the cascade mountains and worked as a forest ranger. The creepiest thing that happened was when the oldest male ranger kept hitting on her and trying to get her to come home with him, not very out of the ordinary, but many years later after she'd left the town she found out he had been convicted of manslaughter and had killed a young female ranger right before she got hired. She would have probably been his next target."
Keira-k-is-gay
Catfish
"Some friends and I were fishing a small pond just after dark for catfish. We started to hear sounds coming off the water like someone throwing softball sized rocks, but they were coming from all over the pond. We thought someone was messing with us and we called out a few times for them to stop, but we eventually got freaked out and left."
"Cut to a few years later, I'm fishing a different pond and hear the same sound. Turns out it was a beaver slapping it's tail on the water to drive me from it's territory. When beavers become problems in rivers, they relocate them to ponds in town."
solidgoldberg
When in the Gulf
"I used to work in the Gulf of Mexico on oil rigs for years, and it may not exactly be creepy, but I found it really unsettling. In deep, open water, the water itself is really clear, so everyone can plainly see all the tuna and barracudas hanging around the rig waiting for the onboard cook to throw off whatever food waste he needs to. Every once in a while a huge great white shark would swim up from underneath and snatch a tuna and it really took like less than a second. They're really scary."
DONOTENGAGEWITHME
Being Watched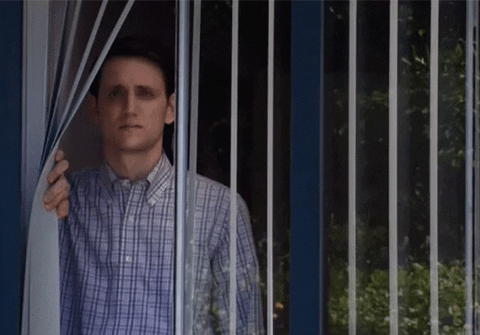 Wait Goodbye GIF by Silicon Valley
Giphy
"I work off a secluded/Wooded area here in Texas."
"Every now and again when I finish with a job site, I'll pop into the head office. It's the creepiest feeling at night, mostly no light and I've seen a bobcat a couple of times. The kicker is... the walls are all glass, so when I have the light on inside... I know I'm being watched by someone or something."
Am_I_Outside
Don't work in the quiet places. Or at least be near cell reception.
Keep reading...
Show less
All of us grew up being told urban legends or tall tales, which many people claim to be true
Some of them have an other-worldly or supernatural theme to them, such as the house at the end of the road being haunted or neighbors not being exactly who they appear to be.
Or they might be stories of daredevils attempting the impossible and meeting an unfortunate fate.
Despite people's claims, most of these stories simply seem too far-fetched to possibly be true, and they usually are, indeed, a complete fabrication.
But every now and then, there is evidence to prove that these spine tingling stories did, indeed happen, all thanks to a camera.
Redditor Dan_The_PaniniMan was eager to hear all the scream inducing tales people have heard with evidence to prove their validity, leading them to ask:
"What's the scariest story you know of with actual photographic proof?"
Not The Footage He Was Hoping For
"There is the Japanese man that livestreamed his own death when he climbed Mt Fuji off-season."
"His last words were 'This is very dangerous'."
"In Japanese, of course."- Pattoe89
Ghost Flight

"Helios flight 522 also called 'ghost flight'."
"Because of a wrongly turned switch there was no pressurization."
"The pilots couldn't identify the problem and because of hypoxia everyone on the plane except one died."
"The disturbing thing is that the plane was on autopilot and simply flew to it's destination only stayed at 30000 feet."
"Figtherjets were scrambled and took a picture."
"They reported seeing everyone livelessly but after two hours saw 1 person entering the cockpit which was a crew member."
"He tried getting the plane to descend but after 3 minutes after he entered the cockpit the left engine spun out because of fuel starvation."
"7 minutes after that the right engine."
"Flight data recorded a yoke pull, pitching the plane up, of the maximum amount a human could deliver seconds before impact."
"The picture taken by the fighter pilots still give the chills."- Supperdjdodo
A Gesture Gone Terribly Wrong
"That one underwater proposal where the guy's girlfriend was in an underwater hotel room and the guy swam outside of it to propose."
"You could see him struggling, couldn't hold his breath any longer and swam up but never made it to the surface."
"One of the happiest moments in their lives only to end in tragedy."- I_ama_Borat
Trapped On A Ferry

"The Seoul ferry tragedy, where the students recorded their final moments stuck in the sinking ship, their final reactions."- BaiganGamer
Kidnapped In Plain Sight

"Josef Fritzl.'
"The pictures of the basement where he kept his daughter."- Round-Improvement-22
Capturing Impending Doom
"This is a series of photos recovered from the camera of a Canadian couple who died during the 2004 Indian Ocean Tsunami."
"It shows the water level flowing out from the shore before surging back in."
"The very idea of a wall of water crashing towards you, completely unstoppable, and you have no where to run, no where that is safe is perhaps one of the most terrifying things that could happen to you."
"By the time one could take these photos, all you can do is watch death march inexorably towards you."- badcgi
One Last Embrace

"Two engineers died when the windmill they were working on caught fire."
"This is the last picture of them alive hugging."- Old_Touch
Lethal Natural Disaster

"The Lake Nyos Disaster."
"There was an earthquake/eruption that released an unbelievable amount of carbon dioxide from a volcanic lake, and CO2 being heavier than air it settled over the nearby village."
"Over 1,700 people asphyxiated to death in a clear blue sky having no clue what was happening and almost no chance of surviving if they had."
"I remember horrifying photos of dead livestock covering a field in a high school science textbook."- Amish_Cyberbully
Parasites In The Worst Places
"Sadly this happened to me."
"I was swimming in a pool in Cancun and I suddenly felt the pain of an icepick entering my penis and being jammed through my anus."
"I went to the bathroom where I peed arterial blood."
"I was of course insanely frightened."
"Believe me or not but this is the truth, I chose not to go to an emergency room, preferring to drink a gallon or distilled water almost immediately."
"My pee went from a dark burgundy color, to red, to finally pink in the early morning, and finally to crystal clear."
"This took all night."
"In the morning, I urinated out the first of two worms."
"The first one I peed onto the porcelain side of the toilet."
"The second one hit the water."
"When I saw a urologist she watched the above video and literally screamed in horror."
"I asked why and she said, 'Andy, it's swimming!'"
"Apparently that's extremely dangerous."
"She then inserted a camera up my urethra and into my bladder looking for eggs or scarring."
"She found neither."
"This story has a happy ending as all this happened years ago and I am healthy, but it was terrifying."- iamtherealandy
Disturbing, disgusting, and utterly terrifying.
And thanks to someone having the initiative, or misfortune, of taking pictures, all are 100% true.
Keep reading...
Show less
You might say moviegoers who love horror films are sadists.
They derive pleasure from being spooked and terrified, and they somehow love crouching in their seats out of sheer fright watching supernatural entities scaring the daylights out of homeowners or serial killers stalking their prey.
It's all an adrenaline rush.
However, even gore and slasher fans have their limits.

Curious to hear the breaking point of movie fans, Redditor SoundRevolutionary97 asked:
"Whats the scariest movie you ever seen?"
Movies involving the supernatural give most people the heebee jeebees.
The Possession
"For some reason The Exorcism Of Emily Rose f'ked with me, got anxiety watching it."
– aqxea2500

Nothing Sweet About This Man
"OK I've scrolled long enough. The original Candyman. Watched it at a sleep over in third grade and I've hated horror movies AND bees all the way through to my late 30s"
– Promethia

Why You Should Never Watch VHS Tapes
"The Ring. I didn't know what I was getting myself into."
– FeynmanAndTedChiang

The Malevolent Force In Your Home
"Sinister, not just scary, but deeply disturbing too."
– [deleted]

Not all scary movies are necessarily categorized as a horror genre.
Apocalyptic War Drama
"Threads. It will f'k your day up."
"It's the scariest film I've seen and it's not technically a horror. Competition is not even close. And I watch a f'k ton of horror."
– tntblowsinurface
Inquiring Minds Wanted To Know
"It's a British film depicting a nuclear war, and the aftermath. The segment detailing the nuclear exchanges is terrifying, and then of course all the stuff after... it deals with the future, basically the UK is left with only a few million people living, subsistence type agriculture... people suffering from long term radiation effects, etc."
– OlasNah
Why It's Scary
"Absolutely. I still have nightmares decades after I saw it. The Exorcist scared me, sure, but it's not real. Poltergeist was unsettling but fake. Threads can actually happen--it just takes one of the old guys to push the button...."
– TeacherPatti
We are not alone, and to think we are the only intelligent form of life is very very foolish.
As If Tight Spaces Weren't Enough

"I still keep The Descent at the top of my list. I expected it to just be a thriller with the claustrophobia and terror between the group."
"Didn't expect a creature feature."
– Vaxxinateurkidz

Extra-Terror-estrials
"The fourth kind."
"When I saw it I was told it was a true story and I was just dumb enough to believe it at the time. Also I was the type of person to believe in aliens so that certainly made it scarier."
– Doom_Toon

Sonic Fright
"Honestly, Event Horizon. Put it on in the background thinking it was just a kind of creepy sci fi. It was the sounds that really got to me on that one."
– 7grendel

There were the usual suspects.
Leatherface
"The Texas Chainsaw Massacre (the original obviously). I saw it as a grown man and screamed like a little girl throughout the whole film."
– HouseHopeful7029

No Feeding After Midnight
"Gremlins, the end telling me to watch for a Gremlin every time something is malfunctioning had 6 year old me scared sh*tless."
– Chubby_Tux

Psychological Nightmare
"Hereditary, if you have family issues it will hit close to home."
– Ashton_Garland

Personally, one of the scariest films relating to demonic spirits and ghosts was the first Paranormal Activity.
The found-footage format really worked well here. It create such an unsettling atmosphere that relied mostly on aural scares to brilliant effect.
The scene where you see nothing but the couple sleeping on their bed but you hear the slow foot steps that accelerated and led to a slamming door made me sleep with my own bedroom door closed for a couple of weeks after seeing the movie.
It's what you don't see that really keeps you up at night.

Keep reading...
Show less
There's a reason people are prompted to say "Too Much Information" or 'TMI" in modern slang.
Most commonly, people are urged to say so when they've learned a piece of information that they think they would have been better off not knowing.
Information which caused a visceral reaction of one sort or another, be it disgust, sadness, anger or heartbreak.
Making them feel all the worse is knowing what they learned isn't an opinion, but the cold, hard truth.
Redditor airuarak123 was curious to learn what pieces of information people firmly believe they were better off not knowing, leading them to ask:
"What's a fact you wish you didn't know?"
Gone And Forgotten
"In most cases it only takes three generations to be completely forgotten."- Fred_the_skeleton
Stuck In Your Own Body
"Locked in syndrome is terrifying."
"You are alive and conscious but have no way to communicate that or stop it."- Lilliputian0513
Flight Of The Living Dead
"I read this book called Fever about doctors treating Lassa Fever victims in Africa."
"There was a pilot who would fly dead victims to a city morgue for autopsies."
"The bodies were on a gurney in the back if a small plane."
"Sometimes the change in air pressure would cause air to expel from the lungs over the vocal chords, which would create sounds like moaning."
"And more than once the air pressure caused the corpse's stomach muscles to contract and it sat up."- Positive-Source8205
No Dare Is Worth It!
"The story of a Sam Ballard whose friend dared him to eat a slug."
"He ate it."
"Death came quickly AFTER THE 420 DAY COMA."- astoneworthskipping
Good for them
"Apparently farmers get the most sex out of any profession."- Outrageous_Package_8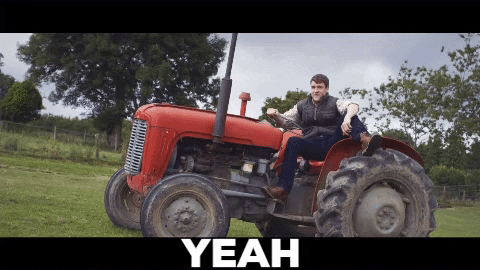 Sexy Conor Mckenna GIF by FoilArmsandHog
Giphy
Evil Is Real
"I seriously wish I hadn't seen all those Mexican Cartel videos."
"The level of creativity and evil is almost unfathomable."- watch_over_me
You Thought It Was Bad...

"The challenger astronauts didn't die until they hit the ocean."- Cravatitude
Neglect And Abuse Has Lasting Effects

"Childhood trauma and neglect leads to permanent structural changes to the brain that effect the way you perceive and interact with the world."- Doingmybest2019
They Know More Than Let On
"30% of people that report missing people end up kidnapping/murdering them."- Kewleila
Forever Ruining Christmas...
"That Santa isn't real."- Trick-Contract-441·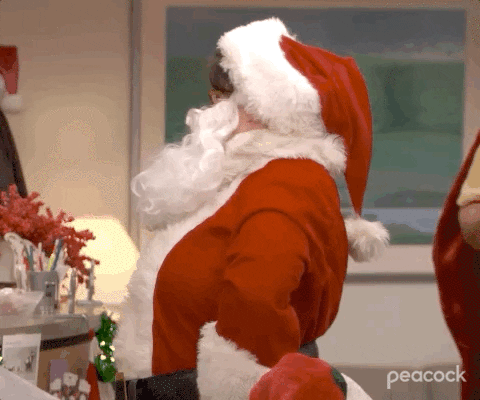 Season 6 Nbc GIF by The Office
Giphy
Destined To Ruin Everything
"The fact that something like tumors exists."- nOOb_Hyper
"Tumors can grow teeth."- FirefighterEMTJamie
Internet Graffiti

"You can literally make something out of thin air, post about it on reddit claiming it to be a fact and get a bunch of karma."- Alpha_1_5
You'd Never Think TO Check....
"Ducks have a corkscrew penis."- Ria_Draws_Stuff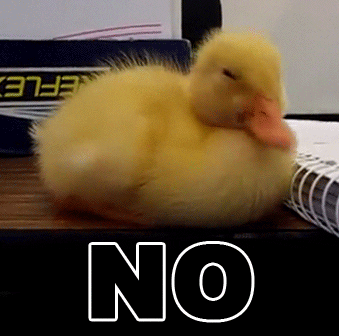 ducks no GIF
Giphy
What Lies Beneath...
"Our chins look bumpy because of the muscle under it."
"Look it up. It's so creepy."- Llcaballero
Inevitable Truths
"The friend group that I have now has a possibility of everyone slowly disappearing into their lives and leaving their video games into their inactivity death."- CelebrationHot5209
Love May Not Be Everlasting...

"Falling out of love without a third party is true."- classicgeneral_00
Incentive To Sleep With Your Mouth Closed...
"You know that fact saying you swallow about 3 spiders a year well this is not true spiders love warm moist areas so the number would be far higher."- Yurrinator33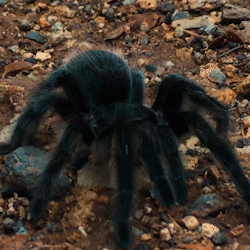 Spider Tarantula GIF by GrandCanyonTV
Giphy
A Less Fragrant Option...
"If you hold in a fart it goes into your bloodstream so you can exhale it later."- cheeseboss278
Ignorance is Bliss?
"Apparently the earth can be destroyed any second and we wouldn't even realize, we'd just die."- hliasgr2070
As they say, the truth hurts.
And when we can go through our lives without needing to know certain things, then ignorance is, indeed, bliss.
Because honestly, who feels their life improved after learning the truth about Santa Clause?
Keep reading...
Show less