"A Redditor asked: 'What is the dumbest way you've gotten a scar?'"
So many people try to do away with scars and blemishes.

They can be seen as ugly.
But they tell the stories of our lives.
Maybe it's not the best memory.
But you're still alive to tell the tale.
However, not all scars are from some epic story.
A deleted Redditor wanted to hear the best stories behind everyone's body blemishes, so they asked:
"What is the dumbest way you've gotten a scar?"
I have a scar on my upper lip from when I was 5.
I learned fast... don't dance to Madonna on your mother's bed, in her high heels, on a dark and rainy Saturday afternoon.
Save it for the light.
Killer Kitty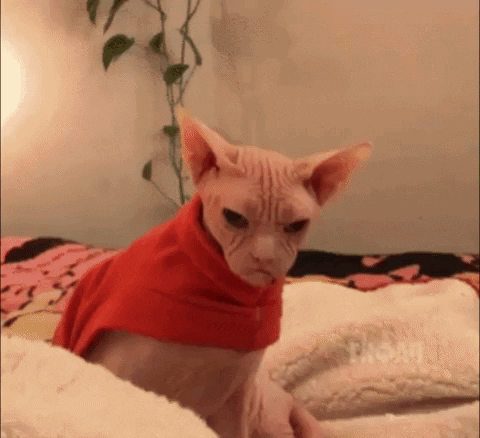 Mad Grumpy Cat GIF by MOODMAN
Giphy
"Tripped over my kitten and busted my head open on my sofa."
Fragrant-Prompt1826
"This is definitely believable, I swear my cat tries to off me everyday"
ShadAppNKissMe
Damn tart
"Pop tart. Wild berry flavor. Permanent burn scars on my leg. I was young and dumb. Toasting my pop tart. When I pulled it out the frosting was so hot it was literally bubbling. I dropped it because it was burning my fingertips. Dropped it right onto my leg frosting side down. I went to wipe it away. Gave me almost third-degree burns. Had to go straight to the hospital. Still have the scars 20 years later."
Travelerofuranus
Tough
"I have one on the back of my hand from rubbing the skin off with a pencil eraser longer than the other kid did when I was 13 just to prove I was 'tough.'"
REDDIT
"The real tough kids did three on each hand. So it looks like that's where your Wolverine claws came out."
KielReid
"I did that stupid crap in school, thank f**k it didn't leave any scars. But yeah I was that troubled youth who had no outlet. I hated myself for it until both hands healed up."
faultydatadisc
Bottles Flying
"An old roommate and I had a snowball fight but with beer bottles. We were the only ones home, one wall of the living room was like natural rock. And it started with throwing bottles across the living room into the wall and devolved into throwing them at each other. I caught a bit in the arm when one smashed near me across the counter, haha."
Reddit
Revenge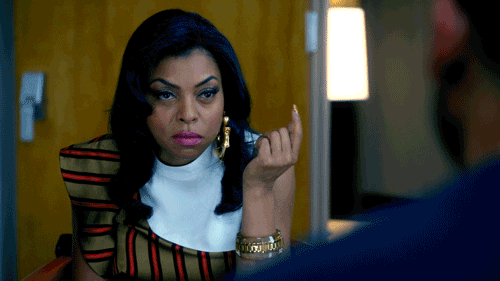 Cookie Lyon Love GIF by Empire FOX
Giphy
"I twisted the head off of my little sister's baby doll."
"She hit me in the head with a garden hoe. 11 stitches."
TrailerParkPrepper
Revenge is real when it comes to the dolls.
Don't lose your head... or the heads of your siblings' favorite doll.
Stumbled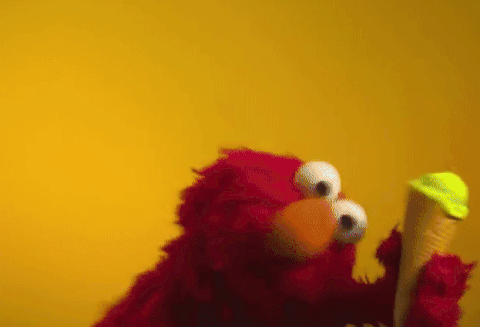 Ice Cream Elmo GIF by Sésamo
Giphy
"I got a glass bowl full of ice cream, stumbled, and didn't let go of the bowl, so it cut open my hand. It's a common reflex of small children because ice cream 'is precious,' but still stupid because I had to wear a bandage for 2 weeks."
cantSleepalready
Cracked Brows
"My brother, sister, and I all have the same kind of scar on our left eyebrow and got them at the same age. My brother opened an empty dresser drawer and smacked himself in the face, my sister ran into a brick wall and I fell off the couch onto a coffee table."
Alternative-Volume82
"My dad and brother have a similar saga. My dad climbed out of his crib when he was little and split his left eyebrow open, my brother got out of the bathtub and cracked his head on the toilet and they have matching eyebrow scars."
TallOne101213
Stalagmite
"For my 8th birthday, a classmate got me something like a 'grow your own stalagmite' kit you could buy at educational stores. Apparently, the purpose was to add water to some powder material and use a funnel in the kit to drip it down to make your own cave features. Exciting, I know. Anyway, I kept it and the other birthday presents I got in a cardboard box in my room. Evidently, at some point, moisture got into the box and the plastic the powder was in, and it began expanding."
"Having nowhere else to go, the 'stalagmite' material oozed its way out through the narrow slits in its box and hardened into razor-sharp edges. I found this out quite bloodily when I put my hand into my birthday box to grab another toy, and pulled it out with permanently altered fingerprints on my thumb, index, and middle fingers."
Real-Extent5559
Make the Cookies
"When I was 4 I got too excited to go outside and ran through a storm door. Ripped my arm up well and required a bunch of stitches. Due to the position, there was no way for them to numb it, so they stitched it without anything. Two days later, I was helping my mom make cookies, and I tripped and ripped them all over again."
"30+ years later and I now have a scar on my left arm that looks like a bite mark."
"I have another on my wrist because I once stuck my hand up a gumball machine, trying to steal a gumball, and it got stuck. When I finally got it out, it ripped the skin off a chunk of my wrist."
2PhatCC
The Fall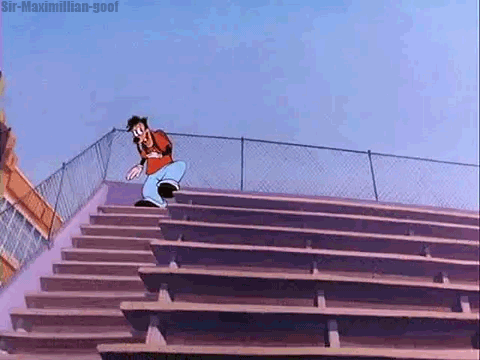 Falling Down Fall GIF
Giphy
"In fifth grade, I asked a girl to be my girlfriend. She said no. I turned around and fell down a hill and slashed my ankle open on a rock. I have a lifelong scar to remind me of the rejection."
drmanhattannfriends
We really have to be more careful.
Our bodies are way too fragile.
Do you have an scar stories to share? Let us know in the comments below.
All scars tell a story.
Some scars people wear proudly, as they are possibly a reminder of their service dedicated to fighting for what's right.
Other scars might be more poignant, serving as a reminder of a life saving surgery.
And then there are the scars which we can only look upon with laughter.
The scars which we gained from such a ludicrous reason, that nobody will likely believe the story that comes with it.
Redditor lilsaddam was eager to hear those very stories, leading them to ask:
"What's the dumbest way you've gotten a scar?"
Someone's Got Issues...
"My cousin scratched my face because I was very ill and everyone was taking care of me."
"So she got jealous and nobody noticed for a long time because they were focussed on getting my temperature back to normal."- notmytype_xoxo
Partying A Little Too Hard...

"I was headbanging my hair dry in the bathroom, I hit the counter."
"I was 8."- calamityjane515
Tried To Get Ripped, But Only Got Cut...

"I was in middle school and we were going to see 'Coach Carter' in theaters with the boys b-ball team."
"Middle school me was PUMPED."
"While in the shower I thought 'Coach Carter' eh, I bet they do push ups in that movie'."
"Imma do push ups right now'."
"Tried to do a wall push up."
"Slipped, smacked my face on the edge of the tub, and split my upper lip open from mouth to nose."
"Needless to say, did not make it to the movie."- lovesbreadtakesdumpz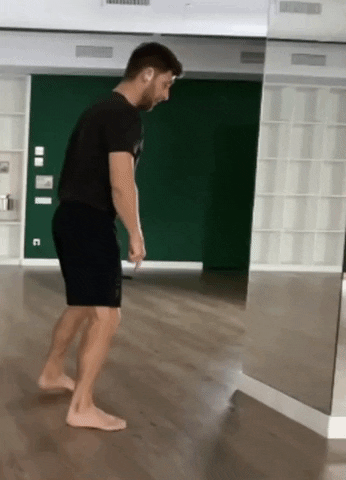 Yoga Push Up GIF by YOGABODY
Giphy
Tighter Squeeze Than Anticipated...
"I was trying to squeeze between 2 cars."
"One of the cars must have had a jagged bumper because it sliced a 2 inch gash in my leg."- Carsto_2
The Dangers Of Potty Training
"I got hit on the bridge of my nose by a ceramic toilet seat when I was learning to pee like a big boy."
"Now I think about it, that's probably the best outcome there."- Oddball_bfi
Pain In The Name Of Cleanliness
"I used a pressure washer on my foot."- polish-polisher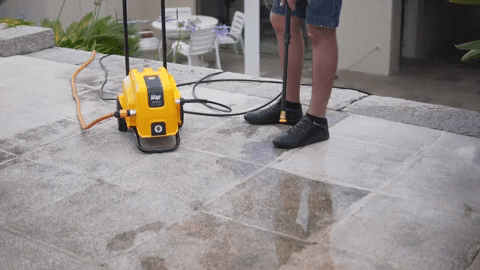 Limpeza Faxina GIF by WAP
Giphy
They Warn You Not To Play With Needles

"Fir needle cut me across the wrist while playing hide and seek out in the woods."
"A fir needle!"- wunderbraten
Happy Birthday Indeed...
"For my 8th birthday, a classmate got me something like a 'grow your own stalagmite' kit you could buy at educational stores."
"Apparently, the purpose was to add water to some powder material, and use a funnel in the kit to drip it down to make your own cave features."
"Exciting, I know."
"Anyway, I kept it and the other birthday presents I got in a cardboard box in my room."
"Evidently, at some point, moisture got into the box and the plastic the powder was in, and it began expanding."
"Having nowhere else to go, the 'stalagmite' material oozed its way out through the narrow slits in its box, and hardened into razor sharp edges."
"I found this out quite bloodily when I put my hand into my birthday box to grab another toy, and pulled it out with permanently altered fingerprints on my thumb, index, and middle fingers."- Dahhhkness
Good Thing They're Now Mostly Obsolete
"Boys from my class were throwing CDs like you throw frisbee."
"One of those hit me right between the eyes."
"Still got a small scar there."- Domoradzka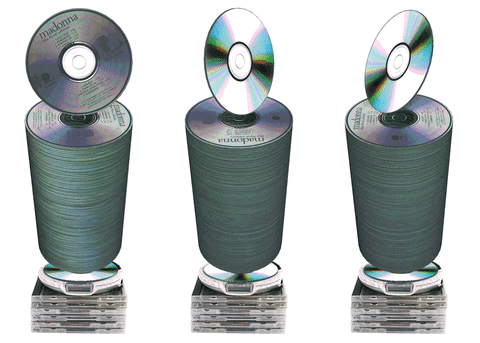 cd spinning GIF by Anthony Antonellis
Giphy
Ready Or Not, Here I Come!... Or Not...
"Playing man hunt."
"Some idiot made the camp fire area base."
"I was running for my life to get there, jumped this huge pile of fire wood, tripped over something and rolled right into the fire"
". It could've been SO much worse, but I only burned my elbow and some of my hair."
"It's been probably 15 years and the scar is only about 3inches long and 1 wide."- jwolfe728
Scars are a lingering reminder, often of things we would rather forget.
But seeing as they won't go away anytime soon, all we can do is own them.
For at the end of the day, all scars, be they from fighting in battle or simply falling over your own to feet, should be worn proudly.
Some years ago I met a man who had a scar running down his face, one clean line that had long since healed but that was still rather noticeable. He explained to those in his company that he'd been scarred defending a woman during a bar fight.
Considering how badly those can go, he's lucky he's alive. That could have gone so much worse than it did. He's accepted the scar and hey, it did make for a good story.
All scars have stories behind them. Some people shared their stories with us after Redditor JigglezPlayz asked the online community,
"How did you get your scar?"
"I fell in the shower..."
"I fell in the shower while dancing. Now I have a titanium plate."
Sighfaint
That's pretty metal, just saying.
Too soon?
"My sister..."
"My sister blindfolded me and led me into a desk corner."
Qwertythecoolone
Ouch! This is why I always prefer to be aware of all of my surroundings.
"My brother..."
"My brother blindfolded me and made me touch a hot iron."
GlassCrow123
Ouch! What is up with all of your siblings?!
"I was cutting wood..."
"I was cutting wood with a chainsaw and it touched my leg. I wasn't wearing safety chaps."
[deleted]
It sounds like you've learned your lesson. Ouch. Hope you're feeling better.
"They cut..."
"They cut a mole out. Oops, that one's cancerous, better go deeper!"
[deleted]
Ouch! Hopefully you're cancer free!
"Sliced through..."
"Cut my index finger with a brand new Leatherman. Sliced right through the skin and into the bone."
homevp
I cringed so horribly reading this.
"I was wrong..."
"My ex girlfriend accidentally stabbed me in my arm. I was wrong to jumpscare the hell out of her while she was cutting onions."
Last-Level5126
She sounds like the person you want by your side for the zombie apocalypse, though!
"Got my thyroid removed..."
"Got my thyroid removed... looks like someone tried to slit my throat, unfortunately."
Neph88
I've seen some gnarly thyroid removal scars. Glad you're still with us.
"I got shot..."
"I got shot in the abdomen."
[deleted]
Scary! Glad you've since recovered. Gunshot wounds are no joke.
"I tried to..."
"I tried to run elegantly headfirst through a glass door."
MyShrinkWentBananas
People think it'll be like the movies and... they're so wrong. You don't just walk away from that.
It's been said that scars are just tattoos with better stories but to be honest, given the choice, I think I'd stick with tattoos.
Have some stories of your own? Feel free to tell us more in the comments below!
Want to "know" more?

Sign up for the Knowable newsletter here.
Never miss another big, odd, funny, or heartbreaking moment again.
Why would you even say that?
I think that is a question people really need to think about.
People seem to have lost control of their internal filter.
Even with good intentions, you can still inflict pain.
And just so everyone is aware, there is a difference between being truthful and flat out rude.
Words leave an impact.
It sounds dramatic, but it's true.
Redditor Themadadealtinwanted to hear about the times someone's words have left a wound.
They asked:
"What's the most hurtful thing someone has said to you?"
I can't even begin discussing what I've been told. Let's just say... people don't like me fat.
Ouch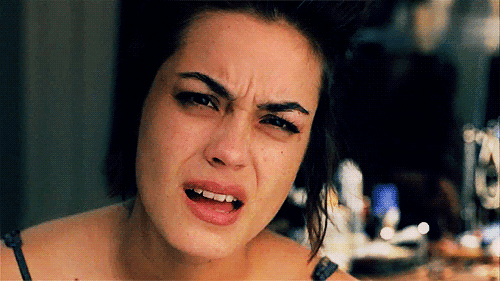 Shannyn Sossamon Cringe GIF
Giphy
"Everyone loves you until they realize how f**ked up you actually are!"
"I still wonder how much truth there is to that."
owlhandsondeck
Uninvited
"This actually happened last week. My brother is visiting from overseas. My parents, him, my GF and I spent a week on holiday together. Just before we left, I thanked my mom for inviting us. She turned to me and said 'I didn't invite you, (brother) did. You were only supposed to stay for two days.' For some reason that hit me hard. Like I wasn't welcome."
Tame_Trex
Cuts Deep
"'Why aren't you normal?' - My mom."
NeriosVag
"My dad said basically the same thing to me when I was around 14 and my depression and anxiety was worsening and it had gotten so bad I couldn't even set foot in my high school without having full blown panic attacks so I had to be homeschooled and my dad said 'why can't you just be normal like other kids?'"
"That cut so deep, I already was struggling with coming to terms with my declining mental health then to be made to feel even more like a freak was and still is devastating. I'm so sorry that you had to go through the same and I send you a huge virtual hug ❤️ no one deserves to be told that and treated like that especially not by a parent."
MarmaladeDreamer
Sniff Away
"40 years ago I was 18 and my father died suddenly, I was devastated and grieving, his then business associate told me not to sniff around the office because I would never be the man my father was. This still makes me sick to this day when I think about it."
geevesm1
Thanksgiving, 2009...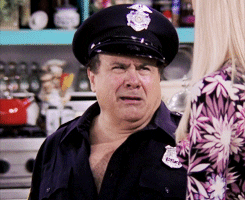 offended danny devito GIF
Giphy
"You're useless to me."
"My dad, right after I got my foot broken by a piece of heavy machinery while we were moving downed trees. I'll never forget it, the day after Thanksgiving, 2009."
AscendedExtra
Good Lord. Some people really shouldn't be parents. That's awful.
bad for me...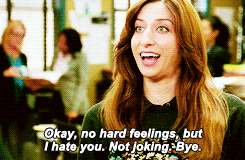 Youre The Worst I Hate You GIF by Brooklyn Nine-Nine
Giphy
"'You going to therapy would be terrible for me' that was the beginning of a 30 minute lecture from my mom on Thanksgiving. I almost ended it."
Lwathorn
"I don't get this."
"I asked my teacher for help. I didn't understand something in my workbook. I waited quietly and patiently for her at her desk while she helped her favorite students and when she got to me I pointed to it and said, 'I don't get this.' She sighed, rolled her eyes, and said, 'You'll never get it.' Then she walked away and ignored me."
"I was left standing at her desk, holding my open workbook, not knowing what to do or how to finish the assignment. I never forgot that. She did positively influence my life though because I am now a teacher myself, and that day was a huge reason why I became one! (I have a lot of student loans and I barely survive paycheck to paycheck but my students go home from school knowing they are loved.)"
agbellamae
"best friend"
"My mom passed from ovarian cancer when I was in my mid 20's. I had just graduated college and dropped out of my graduate program to go home and care for her bc she wanted to die at home. It was just my dad (who was in deep denial and my brother who is disabled). Needless to say I was caring for everyone."
"About a month or so after my mom passed I went back to see my 'best friend' at the time back in NC where we both attended college. I was looking for a distraction from my grief and trying to manage it as well. We were sitting on her porch having a few drinks and joking around and my GF for some reason blurted out in laughter 'oh, just get over it already!'"
"I had no words. I was just so shocked and hurt - I just sat there and felt ridiculous and sad all at once."
Onlykitten
Don't Speak
"Everyone I used to work with, including management, quit very suddenly. I wanted to have a conversation with the person they sent from corporate who was going to be our temporary management. They told me, 'I don't speak to the hourly workers.' I quit on the spot and hope he chokes on his money but it hurt me anyway."
MotivaSean
Gross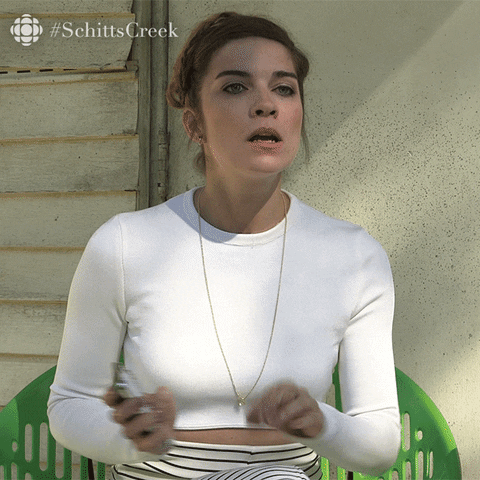 Schitts Creek What GIF by CBC
Giphy
"I don't see what he sees in you, I bet you just lie there."
"-My mother."
teflonfairy
Burdens
"'Honestly, no one really wanted you around anyway.' An ex best friend, telling me I was simply an annoying tag-along whenever we went out with their friends. I struggle to connect with people now, and constantly feel like a burden to everyone."
honeycomb286
"You're not the burden. Those kinds of people are."
shehulk55
Punch to the Gut
"I was adopted as an infant. A coworker found out I'm adopted and asked me, 'Why didn't your mother want you?' Felt like a punch to the gut. My step mom (who my adoptive dad married after my adoptive mom died) asked me, 'Why weren't you aborted?' She assumed my birth mom didn't want me and phrased it in the worst question ever."
"And a doctor (who was overweight, too) told me, 'You'd be pretty, if it wasn't for the weight.' There was no reason for her to say that. I've struggled with my weight my entire life. I know I need to lose weight. But I don't go to the doctor to have my attractiveness evaluated."
OMGhyperbole
'apologize'
"My now ex-boyfriend went to see his ex in the Netherlands to 'apologize' for what he did during their relationship. He was supposed to come back Monday morning, I asked him when he was coming back, he was online and ignored me. I knew it in me that he was with her not to talk about the past for sure, I tried to call him, he ignored me even tho he was online. I sent him a text saying that if he didn't called me that he could pretend that I never existed in his life, and he answered right away with an alright."
Adventurous_Bedroom2
Laughs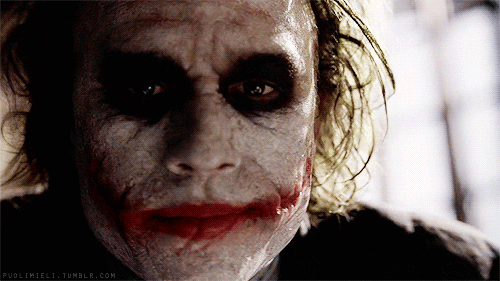 the joker smile GIF
Giphy
"'I understand exactly how you feel (after my father's passing).... I felt exactly the same way when X broke up with me...'"
"I wish I was joking."
lou3745
3 years later...
"Its a while back and like most of these comments it's something my ex said. She said that she doesn't fine me attractive anymore and that her feelings are not enough to love me as a boyfriend anymore but more like a good friend. We ended the relationship of 5 years and were just friends till i couldn't do it anymore. 3 years later and I still think about it on a daily."
nothinglowhere
Not Perfect
"I'm going to make your son hate you when he gets older."
Moletheus
"As someone who was the kid in this situation. Just be there for him and do the best you can. You don't have to be perfect. Just be honest. He will likely figure it out. It's going to suck but you guys will get there."
birdof_death
I Still Remember
"I was in grade 3 and I was friends with 2 girls in my class. Their older sisters were a few grades above. One day they just collectively ganged up on me and told me that I can no longer play with them and they don't want to be friends with me. I was also still an only child back then and I just moved to a new school far from my best friend. I don't know why I still remember that moment but I do."
inc_mplete
Shattered
"I was 16 when my childhood best friend/boyfriend lost his battle with cancer. A few months later my big sister was ticked off and told me he was lucky he died so he didn't have to spend the rest of his life with a *itch like me. I'm 29 and I'll never forget the way that shattered my soul."
Melliemelou
Passion
"I am autistic, so when I get passionate about something, I get really passionate. Like, consumes-my-life-learn-everything-there-is-to-know passionate. As a teenager, that topic was horror movies. I would talk to anyone who would listen. One day, someone interrupted me and yelled 'would you shut up??? No one cares about the stupid things you have to say!' It really hurt me and to this day I'm really hesitant to talk about my interests."
Catnip_cryptidd
Time to say "Bye Felicia!" No one needs this mess. Be kind. Be strong.
Want to "know" more?
Sign up for the Knowable newsletter here.

Never miss another big, odd, funny or heartbreaking moment again.
Bodies are beautiful. All bodies, of all shapes, sizes and looks are being more embraced by the world at large now. And what people are loving more and more are what makes our look and bodies unique. What could be more unique than a scar? For better or worse scars mark certain moments of our lives. They remind us of where we've been and where we may never want to go again.
Eight times out of ten, scars come with a great story, because normally we were idiots when we acquire them. But don't rush to cover them up, they can be part of your beautiful.
Redditoru/teatimefancycakeswanted to hear about the ways we've marked up and blemished the temple that is our bodies, by asking:
What is the stupidest reason you have a scar?
I have a scar above my lip. It's a straight line to my nose. I got very lucky because it runs along the lip line I was born with so you can't really see it. But I know it's there. How did I get it? Read on...
Sliced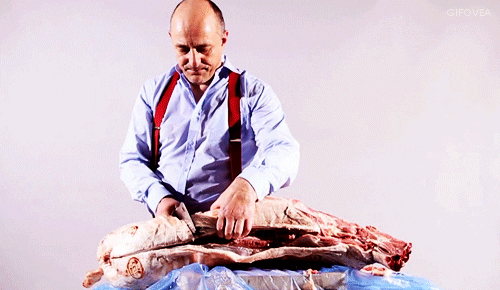 music video loop GIF
Giphy
"I cut myself on a butchers blade, then wiped the blade on my pants, cutting my leg."
Blades
"When I was 6 I thought it would be a good idea to punch a hole in a piece of paper with a pair of scissors while my other hand was holding the paper directly on the other side."
- TK82
"Done a similar thing, stabbed an empty water bottle to test the sharpness of the knife and underestimated the knife. At least I found out how sharp the knife is."
The Mark
"Kid me was pretending to be a cat running on all fours, I rammed my head into the dishwasher. Forehead scar."
"Similar story. I shut my eyes thinking I was invincible when I did that. As a precautionary measure, put pillows on floor in case I fall down. Slipped on the pillow banged my head on the door knob. Harry potter scar but the alphabet O."
- neekyboi
Swingin'
"One time as a kid I tied a toy triceratops to a string and I was swinging it around above my head. Somebody came into the room and distracted me and that thing flew head first into the side of my head. It was under my hair but if I go bald I might have a weird three pronged scar."
"I took a cupboard door clean off its hinges while running on all fours chasing my dog. My pride hurt more than my face."
Getting Crooked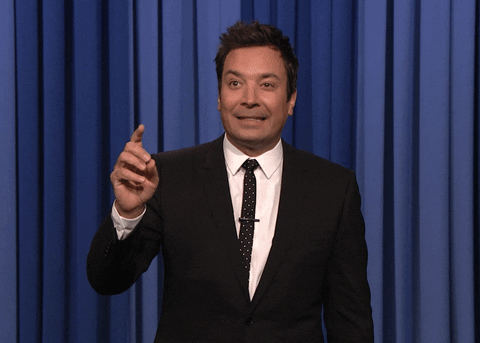 Jimmy Fallon Pain GIF by The Tonight Show Starring Jimmy Fallon
Giphy
"I sat on my hair straightener 😐."
- cohmfies
"I also have one of these on my leg from kneeling on straighteners. Sitting on them though, ouch!"
- weestace
I decided I could fly. I was eight. It was a dark, rainy New York afternoon. I was in my mother's room. I jumped up on her bed using a long, satin sheet as my cape...
Cut Off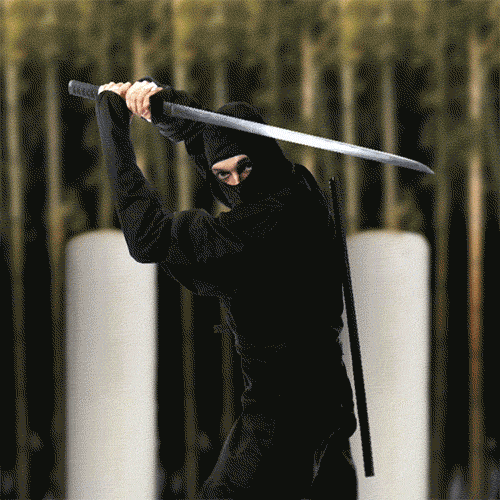 Ninja Lol GIF by Justin Gammon
Giphy
"I nearly took off my ring finger when I used a stiletto to remove a bandage from my hand. Had to put it right back on. lol"
Don't buy cheap...
"Does anyone remember those bracelets that you slapped on your arm and it coiled on your wrist? And remember how some schools banned them because "tHeY aRe DaNGeRoUs, kIdS WiLl gEt HuRt"? And how most people thought it was an exaggeration and no one was stupid enough to get hurt with them? Well I'm one of those stupid kids. I have a long scar through my inner forearm that looks just like if I tried to commit suicide, all thanks to that cheap bracelet."
the scar to prove it...
"My mom dropped me on my head as a baby. Well less dropped and more slipped on ice where I went flying and landed on a gravel driveway, splitting my few months old head wide open. While it's faded over the years, I've had a large scar at the center of my forehead essentially my whole life. Oh and it's kinda in the shape of a lightning bolt so I'll give you one guess as to how my childhood changed after the first Harry Potter book."
"Other downsides include my Mom's persistent guilt that I wish I could take away, and that one time I had a CT scan and they saw what looked like a mass and I essentially counted the minutes until my next appointment a day later, thinking I was dying. Turns out I have a scar on my brain too. But on the upside it makes for a great conversation ice breaker and when people ask if I was dropped on my head as child, I can proudly proclaim "Yes, and I have the scar to prove it!"
On Break
"Was playing handball with a bunch of my friends at school one day during lunch break, when somebody knocked the ball far away and it began rolling downhill. The layout of that area of the school was such that if something started rolling downhill, it was possible for it to go a loooooong way down several sets of stairs and walkways before it stopped, so ideally you'd want to stop it as early as possible."
"I began to run after the ball hoping to catch it before it rolled too far, but as I was running, I got a bit off-balance and began to lean forward. So to compensate, I tried running faster and faster to counteract this. Unfortunately it reached the point of no return where I was at a full sprint and was still in the process of falling further forward, so I pretty much had to just accept my fate by this point - I fell over and hit the concrete at pretty much a full sprint. Lost quite a bit of skin from my elbow, and there's still a small bit of scarring there about 15 years later."
Smored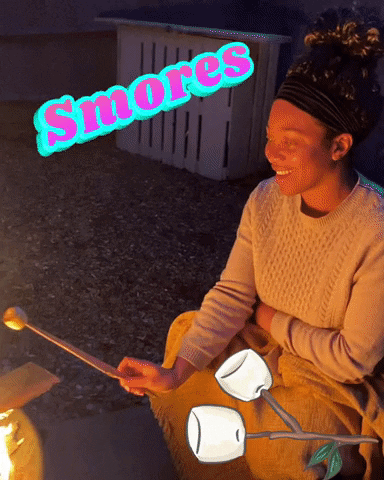 Camp Fire Smores GIF by Sherilyn Carter
Giphy
"Not me but my brother. Managed to get a scar by accidentally hitting a s'more on his cheek when trying to eat it."
It's all dumb to me!
"I was sitting with my legs crossed with my knee under the frame of a very old, wooden waterbed. I lifted my knee and a screw pierced the skin and ripped open a gash three inches long. I sneezed while shaving. I scratched my chicken pox. A metal door closed on the back of my heel slicing off a quarter inch of flesh. I'm clumsy, I don't know which one ranks higher, but they're all pretty dumb."
I flung myself onto the bed thinking I could be airborne, and for a moment I was. I landed on the corner of a small portable radio my mom loved. (Very eighties) And now because I wanted to be the wind, I'm blemished for life. Oh well.
Want to "know" more? Never miss another big, odd, funny, or heartbreaking moment again. Sign up for the Knowable newsletter here.