The good thing about that embarrassing secret only a handful of people knew about you getting out in school is that it quickly becomes old news.

It's only a matter of time before another scandal surfaces that gives everyone at the school something to gossip about.
That is the hope anyway, especially in life way beyond your high school years.

Curious to hear of the controversies that eventually died down, Redditor Late_Cicada6740 asked:

"What's a massive scandal / controversy that people seem to have forgotten about?"
The fact that many horrific crimes are long forgotten does nothing to provide peace and closure for victims and their families.
Enslaved Siblings
"Those Turpin siblings that escaped being chained to their beds by their sh**ty parents? Happy ending, right? Yeah, no. Turns out their foster parents ended up abusing them even worse and now a bunch of them are suing."
"Edited to add: I'm not American and this update did not make international news at all. Nobody I've spoken to about this knew of the update."
– TwoFingersWhiskey

Why is it that politicians and scandal are inextricably linked?
Power Of The Cult
"In 2016 South Korea had a political scandal in which the president Park Geun-hye was exposed for being manipulated/controlled by a cult called 'The 8 Goddesses Cabal.'"
"South Korea was literally being ruled by a cult. Park was impeached."
– YaBoyVolke

Misplaced Funds
"The NYC Mayor's wife misplaced a whole lot of money and nobody seems to care."
"Edit: Warren Wilhelm, more commonly known as Bill Deblasio, appointed his wife who then proceeded to 'lose' 850 million dollars"
"Edit 2: https://en.m.wikipedia.org/wiki/Chirlane_McCray"
– irishpwr46

RIP
"assassination of haiti's president."
– YesImThatGirl
Behind The Assassination
"Shoot the stories behind it are so wild. A florida pastor was accused of orchestrating the assassination. Some of the assassins were instagramming their way as if on vacation all the way to the Dominican Republic."
"Gangs took over the country in the interim. The new President refusing really any real investigation. Just a crazy weird mess."
– CricketSimple2726
The world we live in is hardly Utopian. Some things we prefer wiping from memory, while other notable headlines we hear or read about should remain as important reminders to stay alert of ongoing problems. ​
Take Care Of The Environment

"Recycling"
"You'd be amazed and disgusted at how much stuff you think you are recycling that your municipalities are shipping off to other countries just so they can dump it in the ocean for you. We know this is happening too but because we're disconnected from it we just ignore it."
"Call your local gotta and push to have better programs in place. Ban single use plastics. E mail your fast food chains to turn their lids into drinkable lids etc. so many plastic items CAN NOT be recycled."
– tibbymat
Banking Fraud
"Wells Fargo bank opening BS accounts and submitting credit card applications on behalf of their customers....without their knowledge or consent."
"I'm actually a customer with them and have been for years so for all I know they did that to me, but all I ever got was a couple emails about how they're really a good company with good people and that doesn't reflect their values or some such crap like that."
"I think they ended up firing a lot of people and executives who knew about it were fined millions of dollars. But I mean if the practice went that high it must have been widely known."
– anfla56

Turbulence In The Industry
"Airlines getting bailed out by taxpayers during crisis and with executives still taking huge bonuses. The quality of airlines significantly deteriorated because they don't want to compress profit by paying more to hire more and expand flight offerings again to pre pandemic levels."
– rpoh73189

Art Of Scalping
"Ticketmaster buying their own tickets to scalp out at thousands of dollars."
– wpggloryhole
Poisoning The Ocean
"Dupont (still active company) when producing Teflon dumped loads of bad chemicals into the water and Teflon was posioning people all over the world giving them 6 known types of cancer. They covered it up for decades. Crazy how evil some companies are."
– Opposite-Mediocre
It's good that some earth-shattering scandals are left in the past.
The ugly truth is, there is new gossip fodder always waiting in the wings for the public to masticate on. There's never a dull moment in our world right now.

Keep reading...
Show less
In this day and age of sexual freedom and experimentation, why would you cheat?
It makes absolutely no sense.
Unless, the act itself is part of the fun.
No matter your decision, let's pinpoint the moment we know we're heading down that path.
Everybody can name the times you feel it in your gut.
You know it's crossed a line.
Now what?
Redditor crabpinchingmyanus wanted to hear about the moments when we all begin to fall short of fidelity.
They asked:
"Redditors, where does cheating in a relationship start for you?"
You always know when it's wrong. At least I always did. That's why is called cheating.
Plotting
"The sneaking around. The second you start plotting to do something behind my back. You're violating the trust of the relationship."
Warkitz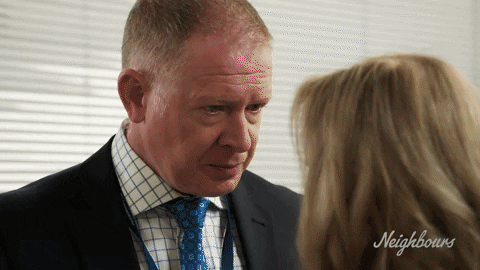 Sheila Canning Love GIF by Neighbours (Official TV Show account)
Giphy
Intent
"Honestly it's about intentions more than anything. If my SO started pursuing someone romantically that's cheating - doesn't matter if it's lovey dovey texting or f**king. If my SO was at a party and a drunk person kissed him suddenly against his wishes, that's not cheating."
"At the end of the day it comes down to them wanting to be with another person and they aren't being honest about it. The polite thing to do, even though it's painful and hard and sad, is to break up. Breaking up is never crappier than cheating."
NowHeres_HumanMusic
Tests
"If you would be unwilling to tell your partner about an interaction, then it's probably time to start thinking about what you're doing."
Teafairy6767
"Yeah I think the two basic litmus tests are..."
"1- Would you tell them/do it in front of them?"
"2- Would you be okay with it if they did the same thing?"
"If the answer is yes to both, it's probably fine. If it's no to either, then at minimum you're on dangerous ground."
audigex

Off Limits
"It depends on what each couple would consider to be off limits. A good guide is if you're doing something you would hide from your partner or wouldn't do it if they were in the room with you, then that's cheating. It can range from having sex with someone else, to simply flirting."
j_neutrus
Omissions
"Lies. It always starts with lies. Be it texts or snaps, if one of us have to lie or hide, it's wrong and should not happen."
notyourusuallady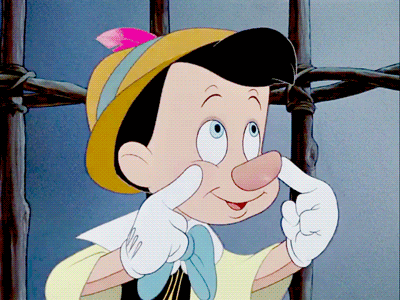 A Lie Is A LieGiphy
It's always a lie in the beginning. Don't lie... it's a Commandment.
Upon Reflection
"If you wouldn't want your partner to know, it's cheating. I wouldn't flirt with someone else in front of my partner, so I don't flirt with people when he's not around either."
kellogg888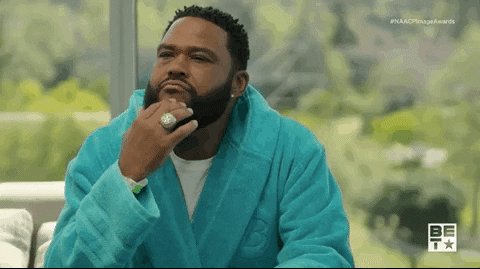 Pondering Anthony Anderson GIF by BET
Giphy
actions/feelings/thoughts
"As cheesy as it sounds, it starts with your motive, intention, and conscience. I think there's a clear cut difference between physical cheating and mental/emotional cheating, but it all relates to your honest motive, intention, and conscience. For example, there isn't anything inherently wrong with texting with another person if you are married or dating."
"But if you know in your heart that you are texting or engaging in conversation that makes you feel guilty or it would make your partner upset, you may be doing something wrong, even if you technically did not cheat. If at any point you are justifying your actions or defending your actions/feelings/thoughts from a technical perspective, you may be at the start of doing something wrong."
orange_cuse
That's cheating...
"Cheating starts at lying, even by omission. I am okay with private conversations, meeting people she wants to meet, going away on business trips or going out and coming back late at night. But lying to me about it or about what happened? Or simply not telling me something I don't want to hear? That's cheating."
"So..."
"'I will go out tonight, to see people you don't know and talk about things you don't care about': we are in the clear, it is fine."
"'I saw X and Y last night at their place': if I know for sure that it is not true, then there is some cheating involved."
"It only works if you are not a creep, or even jealous. There needs to be mutual trust and respect. When trust and respect are gone, the relationship is gone too."
pleasedontPM
Happy Birthday
"The intent. For me, an ex of mine that would later cheat on me started a tinder profile in which she claimed she "just wanted to find friends" and she certainly found quite a few of them. Obviously, she didn't just want friends. It could be as small as reaching out to an ex to say happy birthday, but most people have the intent to do something well before it is executed."
isnoe
The Grey
"If there's a grey area, it's cheating. If you know they will be upset, it's cheating. If you have to hide it/lie/omit details. It's cheating."
SufficientBug5598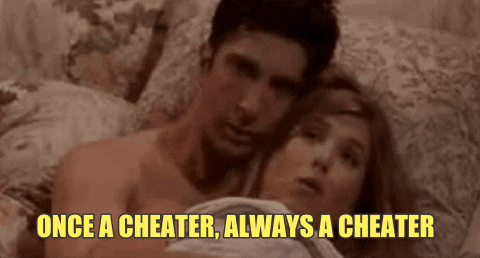 Jennifer Aniston Friends GIF
Giphy
There is never a good reason to cheat. Once you know it's starting... fess up.
Keep reading...
Show less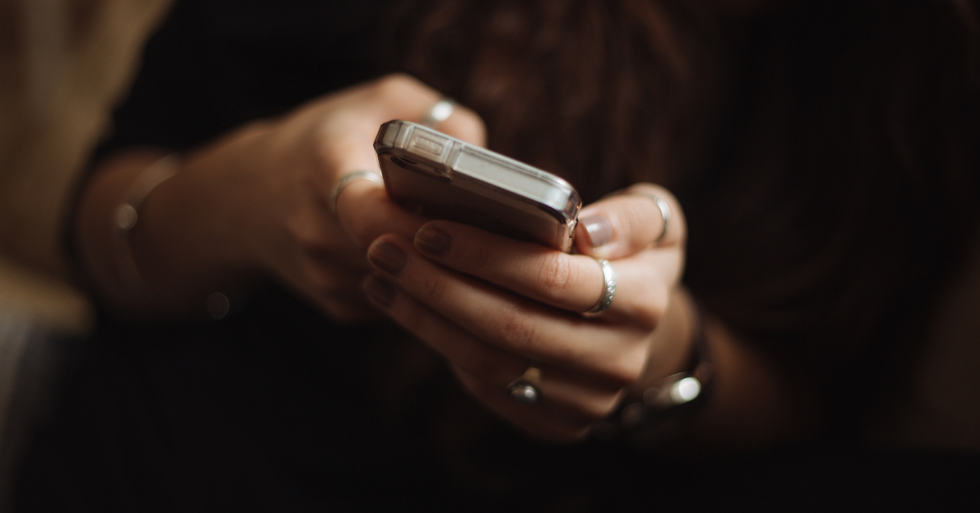 It's true that there's no way we can know every little detail about someone else's relationship, no matter how much we might talk to them about it. And honestly, it's acceptable and even necessary for some things to stay between a couple. Anyone who thinks differently is likely snooping or looking to criticize the couple […]
More
Love is a tricky mistress.
Especially when you have a mistress.
Making that choice to be with someone forever is not a game.
That is why you have a preparation period.
The engagement?
That is the time when things get real.
Redditor qquackie wanted to hear about the times when people knew "goodbye" was the right answer. They asked:
"Redditors who broke up with their fiancés, what made you go from wanting to spend the rest of your life with them to not wanting to be with them at all?"
I have never been engaged. I hear it's a hoot. Until it's not...
HIM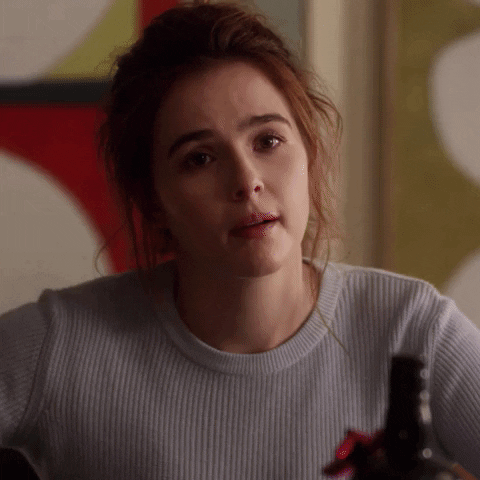 Peace Out Goodbye GIF by NETFLIX
Giphy
"He relapsed on drugs and then told me all of our relationship problems were my mental health."
User Deleted
Naked
"Caught her butt naked with some random dude when we were supposed to meet up at a friend's home for a get together and I caught her in the spare bedroom while everyone else was hanging out and drinking, queue floodgates and find out she cheated on me up to double digit times and all the people at that friends get together knew she cheated on me often. Cut off all my friends and traumatized me for a long time but I'm better now."
PartyYoung8
"wait it out"
"He was my best friend and I really enjoyed our relationship. Honestly I hold no bad feelings for him. But he had a tendency to avoid communication when angry/sad/upset. At first it seemed like a minor problem I could adjust to but the passive aggressiveness and silent treatment(that he could manage for days on end) started to get to me."
"I felt like it was a form of control. He never accepted my apologies, never apologized himself, and would just 'wait it out' until he was ready to talk again. Then he'd just skip the fight and talk normal like it didn't happen. So basically no issue we ever had was actually addressed and I was afraid to ever cause a confrontation because I knew it would be unresolved."
"It made me feel like I couldn't fully trust him and the idea of doing that for life stopped be appealing."
milkvamp
Mind. Blown.
"I was engaged for a hot second when I was 19. I came home to find him doing another girl. I immediately moved out and then found out via facebook that the girl was 4 months pregnant with his baby. He proposed to me when his baby mama was 3 months pregnant and he knew she was pregnant with his kid. It just blows my mind lol."
is_this_funny2_u
Thief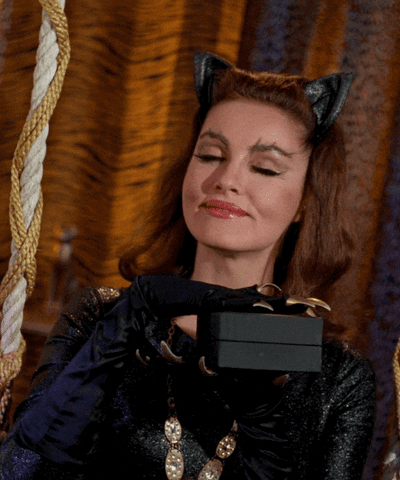 julie newmar catwoman GIF
Giphy
"She decided her future was in a different country, took our savings with her."
RolandHockingAngling
Why is love so elusive? Why can't people be honest?
"what did you do today?"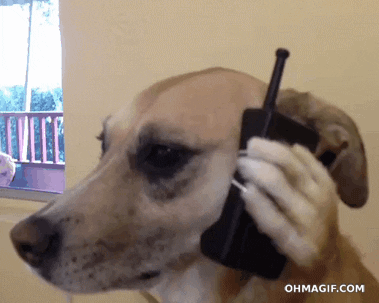 Dog Talking GIF
Giphy
"She wouldn't tell me where she was all day one day. And I'm not the controlling type. But she wouldn't even answer an innocuous 'what did you do today?' question. By the time this all came to a head, it turned out she was on a date with another guy."
f0gax
Breakdown
"She went through a terrible, just truly terrible mental breakdown, leading to an eventual diagnosis. I did everything I could to keep her together, but it wasn't enough. At the end of it all I told her that I was going to stick it out, I'd do my best to work with her, but she HAD to listen to her doctors."
"She had to take all the advice she was given, she had to take her meds, she had to accept she had a mental illness and she had to deal with it. And she didn't. So when she lost her mind, for the umpteenth time, and told me to get out and not come back, I took her up on her offer."
"Some people call me an a**hole for that decision. But I'm not going to subject myself to 50 years of abuse and misery on behalf of someone who won't do the first thing to take care of themselves."
shaidyn
9 Days
"When I found out he saw me merely as a way to get into the US and as a meal ticket. Called off the wedding 9 days before it was supposed to happen. Best decision I ever made. More than a year later, he contacted me and attempted to blackmail me, not knowing I was by that time working as a defense contractor with a security clearance, which meant I had to report the attempt to the FBI, thus getting him AND his relatives in the US into serious trouble."
FlourChild1026
Alone
"I had a boyfriend while teaching abroad in Korea for a few years. We were planning to get married and he was going to come back to US with me. At the last second he told me he couldn't do it and I came back alone. He's great and I love him still but we just want different things for our future."
FredrickTheSeal
"gift for me"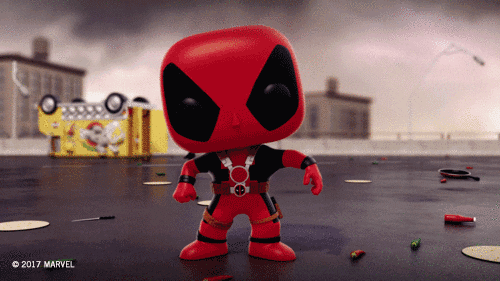 Deadpool Venom GIF by Marvel
Giphy
"He spent an entire paycheck, MY paycheck, on Pop Figures. As a 'gift for me' when they were all his favorite characters. Took a hard look at how often this type of thing was happening and realized I didn't want to raise an adult baby."
TheTastySpoonicorn
When in Florida
"I caught him in two major lies as his mental health declined. He turned to alcohol and became verbally abusive. I told myself 'the next time it happens I'm out' and it did… at our friends wedding in Florida (I'm from Canada). The wedding party saw the fallout from the fight and a bridesmaid I met an hour earlier told me he cheated at the bachelor party months earlier."
"After seeing his abusive nature she decided that I needed to know the truth. The cherry on top was that the day he cheated was the day I bought my wedding dress. I know I dodged a major bullet but that's the thing about emotional abuse. It's insidious. Deep down you know it's wrong but you also doubt whether you're being a good partner and abandoning someone in need."
"I've moved on and am MUCH MUCH happier. I wake up everyday and am thankful it's over. I'm almost done my PhD as well, so that's lovely! Classic 'I went to sleep and this blew up overnight' but thank y'all so much for your kind words and awards. I hope you all have a beautiful day!"
disco_nap_
A Pariah
"I was going to be the black sheep of her very religious family for the rest of my life. I'm imperfect, but no more than most. I just don't believe what their family believed and even though I won her affections and spent years trying to earn trust with everyone; I was always going to be a pariah and it weighed too much on me."
Dangercakes13
Facing Life
"He broke the first engagement. We were very young and he broke it off because his friends didn't like me and convinced him to break up. We got back together a bit later and resumed the engagement like idiots. But with a new ring, cuz that made it better somehow."
"6 months later I broke it off because it dawned on me that if he's willing to dump me because his buddies don't like me, what's marriage or babies going to be like? My mom had told me once that love was rough when the money is tight and they turn the lights off, will you feel strong enough to get through it with them."
"I broke it off for good when I realized there's no way I saw him as my partner I wanted to face life with. When things got hard, he wasn't going to be anything but a child about it and I would be alone. He was engaged and married sometime later and ended up exactly as I thought. They divorced and he was remarried in a year, divorced in another 2 or 3. He was in love with the idea of being married , not actual marriage. Not a crazy drama story but that's it."
I-PUSH-THE-BUTTON
Just a Little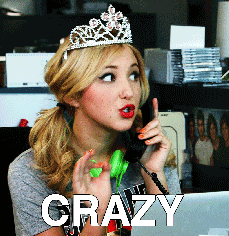 Audrey Whitby Reaction GIF by AwesomenessTV
Giphy
"He tapped my phone (landline) and put a tracker on my car, and spyware on my laptop. Oh, and cut my brakes. Just a little."
salmonsashimiplease
Dodged...
"I was fresh out of high school and just found out I was pregnant. Getting married seemed like a good next step until he became extremely abusive. Took me a while but I finally got away from him for good. He ended up going to prison for murder a few years later. Dodged a bullet with that one."
Nicoldhearted
Future Bleak
"We got together in our early 20s and engaged a few years later. I called it off when I realized we didn't share a vision for the future, and I wasn't willing to compromise or ask her to. Hurt like hell but I'm so glad I did it - I don't actually think I wanted to be with her forever, it just kind of happened before I knew I could shape my life and be happy There were lots of other reasons we wouldn't have worked, looking back. But that one was enough."
thefirstcoconut
True Colors
"He changed a lot after we were engaged, not pulling his weight financially or around the house. Put an offer on a house without even asking me that was about an hour away from where it made sense for us to live (my job, my family etc), not to mention I had never even seen the home before he made the offer."
"Told me that he didn't want to have children ever (first time I was hearing of that in 3.5 years) because if we were to divorce he'd have to pay me child support. His true colors came out the last 3 months of our relationship for sure. Definitely dodged a huge bullet with that one!!"
steelergirly7
Oh Hell No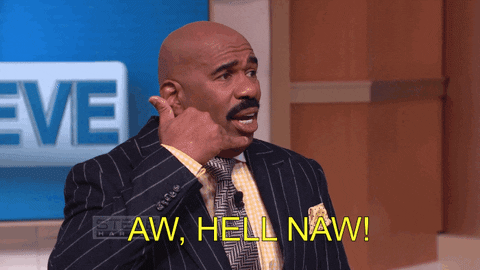 Hell GIF by Steve Harvey TV
Giphy
"When I met their family. No way in hell was that going to be the rest of my life."
Negative_Increase975
Choose your regret...
"She changed in ways I didn't like after I proposed. I brought it up on numerous occasions. She mocked me, denied it, and made lame excuses. I have one divorce under my belt already. I can't go through that again. ETA: I'm eternally grateful this behavior shift happened after the proposal and not the wedding."'"
soggywaffle69
"OP, I'm guessing you're asking because this is relevant in you're life. No one here can help you figure it out, but there is a saying I like: 'Choose your regret.'"
soggywaffle69
Sometimes when it's over... it's over.
Want to "know" more?
Sign up for the Knowable newsletter here.
Never miss another big, odd, funny or heartbreaking moment again.
Keep reading...
Show less
The workplace is a hotbed for scandal and drama.
I think it's a big part of what people missed about the office most during the pandemic.
All of that hot drama unfolding.
And it doesn't even have to be on a grand scale.
So let's dive into some details to gag for.
Redditor ThatYoungsterSlt wanted to drink all the tea about workplace craziness, they asked:
"What is the small scale work drama happening in your office right now?"
We are here for it all. No detail or issue is too small. Speak up y'all...
Thief
"Someone's been eating people's sandwiches at work. They only get the sandwiches too. I'm legit invested in this because i wanna know.... why just the sandwiches?"
crispylilchickenwang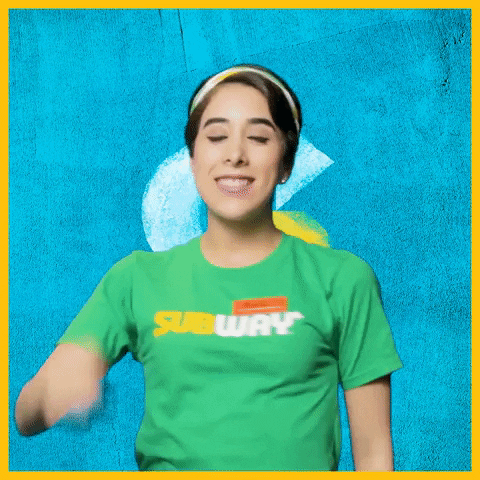 sandwich maria GIF by SubwayMX
Giphy
Bedlam
"I guess this isn't small scale but fits the drama side; We've just received our pay increase and bonus figures for the year except HR sent a number of letters to the wrong people. Some of whom work together, doing the same job, but with different rates of pay and bonuses. Bedlam."
No_Sugar8791
Takeover
"My coworker was texting my old number thinking it was me asking if I could cover a shift. The person who took over my old number replied to her saying 'gargle on my b**ls' or something like that. I almost got fired for it."
liquid4618
"My sister was in a study group in school, and a guy from the group texted her to tell her when they were meeting up. He texted a wrong number, and the person replied 'won't be able to make it, I have explosive diarrhea.'"
introvertissue
And Spoons?
"There are not enough forks in the staffroom. Some people are getting quite upset."
robohyeah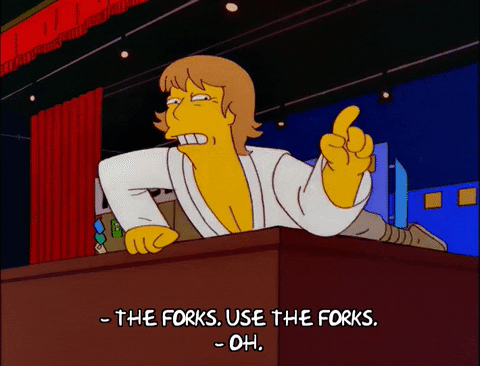 mark hamill forks GIF
Giphy
I'm living for it all. I work from home so my greatest dramas are with my dogs. Tell me more...
You or Me
"Minor downsizing means the two of us on temp contracts will have to reapply for a single post at the end of the year, so one of us stays and one of us goes."
MerylSquirrel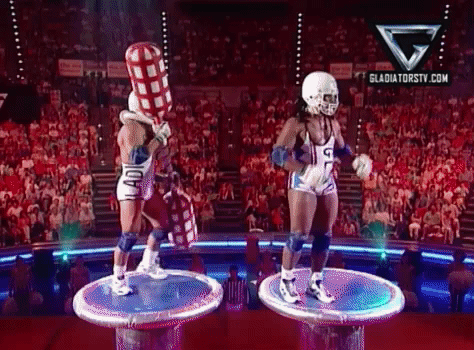 bad guys wolf GIF
Giphy
Sneaky, sneaky...
"Tom and Marie think they're being sneaky with their liaisons. They are not."
nsap200
"We had a Tom and Marie in the office. Everyone knew they were banging but they thought they were being slick and sly. Lead to his divorce and now they spend half the day at each other's desks."
TheBeardedSingleMalt
Drama & Tea
"Someone was pulled in to HR today about keeping their personal life away from work due to lots of recent over-sharing. The air was thick with tension as this person remained silent for the rest of the day. Absolutely everything. All of the dirt for the years leading up to their divorce that was finalized last summer, everything from current sex life to (unsolicited) announcement of her reproductive status. Constant discussion of private conversations with her kids and what's going on with them (teens asking about sex etc)."
"Not only will she share these conversations with other adults but also has been heard having these conversations with the young teen kids who help us out around our shop as part time workers. The moment you drop a cordial 'Hi, how are you?' You get days worth of drama and tea. I've stopped talking with her other than work related conversations."
M0ck_duck
Miserable
"One of my coworkers came in 3 minutes late Monday of last week and my other coworker has been pissy at her since."
FairieButt
"Oh God, I once got called in to a meeting with the boss since she'd had a complaint that I'd left at 4.59pm the day before, instead of 5pm. The fact that I came in 30-60mins early every single day was never even taken into consideration. Quit that job, it was miserable anyway."
ishouldcoco1
The List
"The old manager wrote a list of pros and cons for each employee for the new manager. She left it out where it could easily be read. There are 3-5 cons for each person and 1-2 pros. She hasn't left yet. Everyone now hates her."
Pantsyo_dog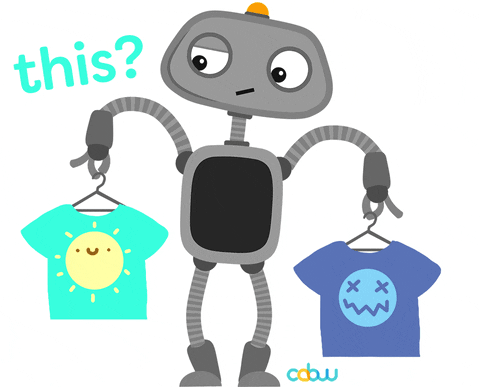 fashion choose GIF
Giphy
FB Issues
"A guy was made redundant at work over a year ago and he still laugh reacts to every post the company makes on Facebook."
Queen_Of_Cat_Island
"Before I came to my current company, there was apparently a HUGE dustup involving the head of the company and his right hand lady. They still come in and comment on Facebook posts (they've both been gone over two years) with salty comments."
nomadicfangirl
We found out they could!
"I teach. Our team (teachers of the same grade level) is going to send home colored paper note sheets for parents to write encouraging comments to their students for state testing coming up. We want it to be a surprise for the students. We decided to try to see if the office could give us half size manilla envelopes to use. We found out they could! (Very exciting as a teacher to get office supplies)!"
"The secretary went into the locked closet to get us some envelopes. Another grade level team found out that we got envelopes from the office. Now THEY want envelopes because it's not 'fair' that we got envelopes and they didn't. That's the drama. Plus, one teacher that basically hates kids and her job and maybe everyone else will finally retire next year (but we all were hoping it would happen sooner)."
eastcoastme
Damn it Dora!
"We have a shared spreadsheet, someone keeps changing the filters, but no one will own up to it!"
MarioCarter
"Okay I can relate to this. People kept messing with my numbers in my sheet and while I asked for mine to be locked I got denied 'in case you're not around.' In the same breath I was told I need to have accurate numbers. It's not my fault Dora keeps touching my stuff!"
NOT PLEASED
"They're installing new furniture and people are NOT PLEASED about the new floor/seating plan."
ConanApproves
"I have personally been in charge or ordering furniture for an office of four individuals. I went in all bright eyed and bushy tailed with my clipboard to have talk about what they wanted. It was one of the most painful experiences of my life."
bloodymongrel
The Fall
"Our operations manager fell through the ceiling of the conference room. He wasn't invited to the meeting and wanted to listen in."
Charming-Wallaby-602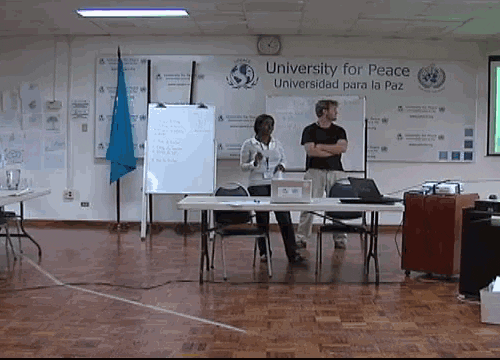 cat falls GIF
Giphy
Inked Out
"So last October our printer ran out of ink. More had already been ordered but with covid running rampant at the time the shipment was super delayed. One of my coworkers got really shitty over the fact that she couldn't print the reports in the department and instead had to go upstairs to print them. She claimed that since I was the supervisor (I'm not) that I should've be the one to go up and print them despite the fact that it was 4am and my shift doesn't start until 7am. She still isn't talking to me."
FrostedFishbone
My two-cents...
"We have a jigsaw puzzle on one of the spare desks to give people the opportunity to sit down for 5 minutes and de-stress. However, there's a piece of this puzzle missing and everyone is pointing fingers at each other and trying to work out who has stolen/hidden the piece. My two-cents is that it's just a missing piece, but it's fun to sit and watch the madness unfold."
REDDIT
Naughty
"My boss has been sleeping with a married sergeant and a new boy fresh out of the academy. Neither know about the other. She just found out she's pregnant."
haroyne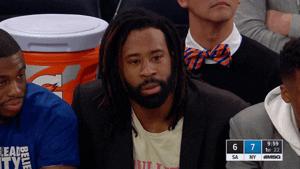 New York Reaction GIF by NBA
Giphy
We See You!
"We have a serial toilet clogger. Some bitch uses a half a roll of toilet paper to wipe her ass and clogs the damn toilet at least twice a week. It's gotten so bad that the poor maintenance man had signs made up that say 'Please flush after 2 wipes.' Apparently, she can't read, because it keeps happening."
april_minx2001
We need some "to be continued..." for a few of these. I love tea.
Want to "know" more?
Sign up for the Knowable newsletter here.
Never miss another big, odd, funny or heartbreaking moment again.

Keep reading...
Show less