Scandals and gossip are the bread and butter of small towns, where nothing much really happens, and any small faux pas can turn into a misstep everyone in town will remember for the next decade.
Sometimes, though, truly remarkable things happen in small towns. Whether it's a spectacular crime such as a murder or a politician embezzling town funds, or simply some bizarre event that nobody could explain, it'll definitely end up in the local paper.
There's not much to do in small towns, after all.
Reddit user meepmeep_4 asked:
"What was the biggest scandal in your small town?"
Murder and Mayhem
"Probably the Brown's Chicken Massacre, where 7 people were murdered at the restaurant over a robbery. Case was cold for 9 years until the girlfriend on one of the murderers went to the police that he had confessed to her. He and his friend were eventually convicted through DNA and a confession."
Sex Ed Failed This Guy
"Back in the 80s, during my senior year one guy in my high school class got 4 girls pregnant in a month long period. None of the girls were his girlfriend. The guy and his family left town during the middle of the night soon after that."
Classic Fraud
"Mayor and several city councillors were taking kickbacks and bribes from demolition/construction/cleaning companies for clean up contracts after a hurricane, funded by FEMA."
"The companies would give the mayor and city councillors like a couple grand, then the company would get FEMA funds in the tens of thousands to clean up/destroy a hurricane damaged property, only the address given to FEMA and listed on the contract were fake, or already cleared, so the companies got paid to do nothing."

Maybe DARE Wasn't the Best Idea
"DARE officer selling drugs that were evidence."
"Ha! There's an officer in my town who did the same thing. Spoke at DARE things but then gets busted selling weed from the evidence locker."
"Buddy's uncle got busted by our very small town DARE officer with a LB of weed in his trunk. At his court appearance his charges were for a half LB, since his jail time was going to be the same (not his first intent to distribute charge) he had his lawyer inform the judge of the discrepancy, which launched an investigation and a conviction of the DARE officer."
Medical Ethics Violations Across the Board
"There was an anesthetist, who worked at our local hospital and another hospital in a different town. He was rather well known among other doctors and known to be good at what he was doing. He only had a small problem with being addicted to pain killers and anaesthetics."
"So to feed his addiction without getting caught he shot up part of his patients' drugs before injecting the same needle into his patient."
"Thus went unnoticed until it was discovered that over 60 of his patients got infected with hepatitis. And that he was the source for it."

"He was fired and his license revoked as far as I know. But the hospital's image still suffered quite a bit."
From Tragic to Worse
"I'm from a very small town in Canada. Very quiet, nothing big ever came up and it was a fairly tight-knit community. One day, and explosion went off in an apartment building. A 23 yr old, single mother (who also happens to be a quadriplegic) was killed instantly."
"The case was eventually solved, the explosion was a gift-wrapped piped bomb left by her former financial adviser. He squandered hundreds of thousands of dollars from her and was convicted for it, he was then released on bail and then left the bomb."

"Wild sh*t."

Killer Doc
"I'm originally from a down called Hyde, a few miles outside Manchester. Unfortunately, Hyde is famous for Harold Shipman, the once trusted GP who killed elderly patients by overdosing them with diamorphine. My grandma's neighbour (Jack) was one of his many victims. (Side note: he also did my mum's ultrasound when she was pregnant with me!). RIP Jack, you were a wonderful man."
"Harold Shipman has the highest confirmed body count of any serial killer on Wikipedia. There are worse monsters out there, but they're war criminals, terrorists and democidal governments..."
Very Comic Book Villain
"Was outside on my driveway playing basketball and multiple helicopters flew overhead. My friend in another neighborhood over texted me saying they evacuated all of the houses on her road and there were fbi or bomb squad agents or something there. Later found out some guy on the street tried to taint the town's water supply with blowfish venom and kill everyone."
Smuggling, But Not What You'd Expect
"I love in a Canadian border town. This police officer, nice as hell, that my grandmother cleaned for would gift her things, and seemed to have alot more money than your average cop. She would get wine, cheese, and other things. The most gifted item however, was cheese."
"Now, at the same time, there was a pizza place down the street from my house. The owners lived a couple doors down, and I was friends with their son, and the parents were pretty cool as far as neighbours go."

"They also had alot of money, for owning a pizza place in decline. After a bit, things got serious. I would see undercover police sitting at the end of my street in my way home from school nearly every day. They weren't very incognito, but neither were the pizza place owners."
"Eventually though, things came crashing down. A whole bunch of cops and restaurant owners were taken to jail in the largest cheese bust the town has ever known."
"That's right. Cheese."
"The price of cheese in Canada is ridiculous, so a few members of the police department decided to use their abilities to smuggle it across the border."
"They would go across, buy all the cheap, good quality stuff they could get, then use their badge to get back across, as the border patrol and cops all know eachother, so the chance of them paying duty was 0%."

"Anyways, that was the big scandal in the town. You can probably look it up if you search for cheese smugglers, or cheese scandal."
Zebras on the Run
"A group of zebras escaped a local, legal habitat and have been roaming the suburbs. It's been weeks and they still haven't been caught."
While most people think of small towns as boring places where nothing ever happens, they're often the place where the weirdest and most tragic stuff happens.
The rest of the world may just never hear about it.
Keep reading...
Show less
Actors are some of our favorite celebrities. We get to watch their rise to fame on the big and small screen. We can watch them grow up, and grow into their careers over time.
On occasion, there's a celebrity who will do something so scandalous that Hollywood closes their doors on them and their careers are over. Sometimes it's an affair that comes out later after their rise to fame, sometimes it's a rumor we could never confirm ourselves but it's enough to cause a stir.
Hollywood wants to keep a "good image" so they won't hire people with a shady backstory. Even if it's not true, it can ruin an actors career.
We went to Reddit to hear about what actors careers in film and TV are totally in the trash.
Redditor ElpidioPoitras1962 asked:
"Which actor most squandered an otherwise promising career?"
Some of these stories and accusations are truly wild and, honestly, unforgiving. Hold onto your hats, this is a wild list.
TJ Miller.
"TJ Miller f*cked up real real bad right when Silicon Valley was reaching its peak popularity."
"Mike Judge has implied it heavily in interviews that he just lost patience with TJ Miller after giving him many chances. I think his summary was a guy can only tolerate so much and left it at that. The guy is one of the most chill and understanding people I've seen and even he knew that Miller needs to address his issues."
"We saw him at a Comedy Club a few years ago and he showed up late drunk as hell and spent his entire time on stage hitting on a girl, after an hour or so he finally found out she wasn't single. It was so bad that the comedy club gave us free tickets to any one show in the next year."
- Dinkino
Jussie Smollett.
"Jussie Smollett has to be in the running on this one. One crazy act and he'll never work in the industry again...in addition to the legal issues it has brought him. He was working since 1990 and has been in some pretty big productions...he was hot stuff for a while."
"All those years of building his career, all that work and that promising future just wiped away in an evening of pure and utter insanity. WTF was he thinking? Completely squandered everything he had worked for, in addition to making life that bit harder for real victims of hate crimes."
- LasRua
"I know family dinners are gonna be awkward. Like I can imagine how he feels hearing about his sister booking roles left and right, all while knowing he will never work in Hollywood again."
"He was being snubbed screen time on his show. He was pouting and wanted attention. Probably went on a little bender. So he came up with this plan to get some sympathy points. The plan went Cohen brothers level bad and he ended up being one of the biggest laughingstocks of recent memory."
Armie Hammer.
"Armie Hammer."
"I hadn't heard anything about him, so I just googled it and holy sh*t - acting on BDSM/cannibalism fantasies without his partner's consent!? No wonder he got dropped from everything."
"All of the things I listed were non-consensual. 'm just highlighting the seriousness of acting on said kinks without the full and enthusiastic consent of all parties involved."
"Just did the same, and good f*cking God, what a rabbit hole to go down. I remember him being decent in his role as the Winklevii in The Social Network, never would've expected this."
"And I liked him in The Man from U.N.C.L.E."
"I even thought he'd be a good Batman/Bruce Wayne."
Terrance Howard.
"Terrance Howard not continuing his role as James Rhodes/War Machine in Iron Man. To be fair Marvel was lowballing him on money for Iron Man 2, but it would have probably paid off if he continued in subsequent Iron Man/Avengers films. He still seems pretty bitter about the whole thing."
- draiman
"He also thinks 1x1=2 through some super secret a**-backwards system he's 'discovered'. It's called Terryology."
"I wish this were a joke."
"'If one times one equals one that means that two is of no value because one times itself has no effect. One times one equals two because the square root of four is two, so what's the square root of two? Should be one, but we're told it's two, and that cannot be.'"
"This was 2015. Is he ever going to give an update with: 'ok guys never mind about all that math stuff I used to say,' or is it still true to him?"
- avashad
"That legit sounds like an early days Jaden Smith's tweet lmao."
"'How can mirrors be real if our eyes aren't real?'"
People Share The Most Selfless Thing They've Ever Secretly Done | George Takei's Oh Myyy
Matthew Fox.
"Matthew Fox pretty much did nothing after LOST."
"Dom Monaghan basically said in an interview, 'Just because you're on a show together doesn't mean you're friends,' about him."
Mischa Barton.
"Mischa Barton quit The O.C. because she didn't want to become type cast."
"Now she can't get cast for any type."
"I know she was young but can you imagine stepping away from hit show where they are paying you thousands an episode. No matter what she wanted out of her career she could of waited or worked around her schedule."
"She was having drug problems and suffering from depression. It's understandable, but still ruined her career."
"I think we really underestimate just how toxic and corrosive working in acting is for young people especially if they enjoy some success:"

"Being your family's meal ticket."
"Having a staff that is primarily focused on getting you to perform no matter what."
"Being surrounded by bad influences also coping with the pressures."
"Being in the public eye and having countless strangers forming opinions about you"

"People who don't know you and hate you."
"People who don't know you and love you."

"Stalked by photographers"
"Always expected to be nice and appreciative to fans regardless of how you feel."

That's hard for anyone, but it's just going to just destroy teenagers, if not just secretly leave them scared."
One just for laughs.
"Harrison Ford could have gone on to be a really good finish carpenter, even a cabinetmaker!"
- klykerly
"After director Francis Ford Coppola's film The Godfather was a success, he hired Ford to expand his office and gave him small roles in his next two films, The Conversation (1974) and Apocalypse Now."

"That is the funniest damned thing I've heard all week."
Celebrities are human, just like everyone else. They make mistakes. The unfortunate part is that their mistakes are aired out for the whole world to see and that must be devastating.
Though, sometimes we don't want to see them come back if what they did was especially heinous.
Want to "know" more? Never miss another big, odd, funny, or heartbreaking moment again. Sign up for the Knowable newsletter here.
Keep reading...
Show less
When word of a high school scandal first gets out, there is about a 45 second buffer period before every single person in the town knows what happened.
Let's face it, normal school days grow mundane pretty quickly. So any form of juicy gossip is exciting to talk about for anybody--students, parents, and even teachers.
And while there are usually a few big scandals in a given four-year period that spans a student's entire high school tenure, there's always one that seems to take the cake.
Redditor CreateAGoodDay asked:
"What is the biggest scandal that's ever happened at your school?"
Keep reading...
Show less
Our memories are riddled with haunts. Haunts that can be impossible to get rid of. In fact, more often than not, the dark memories seem to linger the longest. They even haunt us when our minds trap us later in life. Because of these issues it can make life feel like the bad outweighs the good. This is why therapy is key. Our childhoods are riddled with moments that follow us. Nevermind the paranormal. It's time to sever the ties.
Redditor u/BabyAcid2001 wanted to hear about hauntings of the past people can't shake by asking... What is a creepy, unexplained childhood experience that you had?
I have so many memories I can't seem to expunge and I hate it. I can't tell what is worse, my abusive ex stepfather, the bullies or the times I almost died. I have such a plethora to chose from. It's a wealth of darkness. But my childhood was still happy, just flawed.
The Wall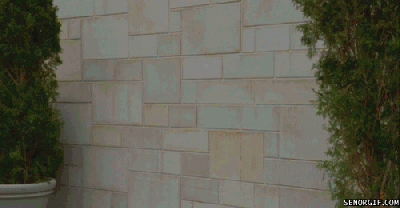 ouch wall GIF
Giphy
I remember a day at summer camp where we were on a portage trip through crown land in Northern Canada and it was a super windy day.
We came to a section of the woods and for some reason the trees and foliage were completely still. For a few hundred feet there was just silence it was so weird. Almost like an invisible wall was hit. What made it creepier is how I could see how white our guide was getting. It was very creepy.
Aunt Liz
When I was younger (no idea how old) I had a dream that my aunt came to visit me. I was named after her husband who died a few months before I was born so she always loved me. So after the dream I went into my parents room and told them that Aunt Liz came to see me and she told me to say goodbye. A few hours later they got a call that she had passed away.
A few years later my grandfathers friend Mary got brain cancer and she lost her ability to speak and her face was paralyzed. The last time I saw her I told my mom I just wanted to see her smile one more time. A few nights later I had a dream where she was smiling at me. Few hours later, parents got a call that she had passed.
When I was 11-12 I had a dream my dad died. He was sh*tting bricks for weeks. 14 years later he's still alive though.
The Guy
A guy in a car asked me once if I wanted some candy. He was younger, possibly teenager, possibly in his 20s. I was about 10.
I was walking alone back from a friend's. I just stared at him for a few seconds and said no, he asked if I was sure, I think I just stood there. He drove off.
I've gone back and forth throughout my life about whether he was crazy or just a dude messing with me. Still not sure.
Change the Channel
My brother and I were watching TV one time late at night in the mid-90's. Suddenly the audio to the show we were watching cut out— we changed to various channels, and only the show we had been watching had lost audio. We flipped back to see if the audio had returned, and it was literally the audio of people having a phone call.
Not scripted, not associated with the show— like a LIVE phone call— like the way you can sometimes hear other people's chatter on a walkie-talkie. It was a man and a woman talking and they were trying to find their friend "Howard." Just this panic back-and-forth dialogue about where he could be— it was clear Howard wasn't their child, because they kept referring to him as "that motherf*cker" and almost sounded like they wanted to harm him.
I even wrote down some of the things they had said and Google searched them many years later to see it they were lines from a script or a show or something— nope. Not a result. The Howard conversation continued for about five minutes and my brother and I listened to the whole thing. Then the conversation ended. Click.
The audio for the channel didn't return until morning.
Haunted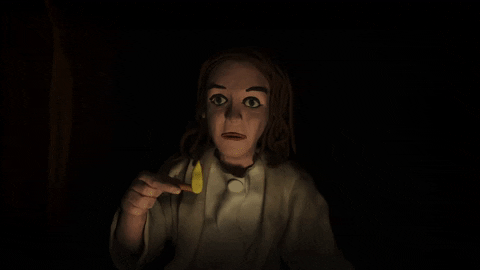 The Conjuring Halloween GIF by ALTER – The Best Horror Films
Giphy
I was laying in bed one night probably about 6 and I swear on my life that my Ariel doll started floating and slowly floated through the wall.
I couldn't find it in the morning. I had a couple of weird experiences in that house. Another night I remember the feeling of someone laying their hand on my leg while I was laying under the covers. I grew up religious so when I was a kid I always thought it was God coming down and blessing me.
Yeah, I definitely would be seeking therapy for all of those moments. This is why I always hated dolls. I prefer stuffed animals. And don't get started on creepy neighbors and noises that go bump in the night. And they say "A Nightmare on Elm Street" wasn't autobiographical. Wanna hear more?
Silhouettes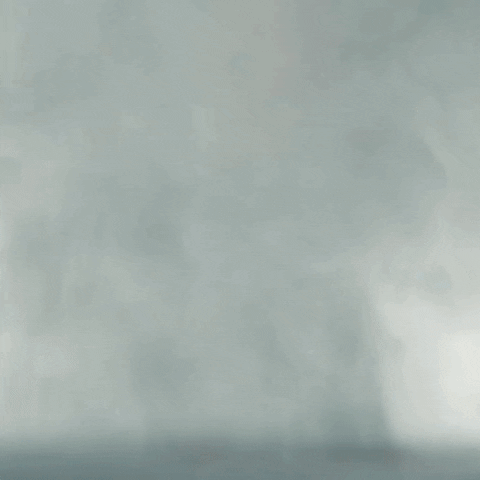 soccer smoke GIF by Nike Football
Giphy
When I was young, probably around six years old, I woke up in the middle of the night to see a dark figure just standing at the corner of my bed.
Rather than resembling a person, it looked exactly like the silhouette of one. Just pitch black, which was odd considering I had a night-light in my room. Never had experienced anything like that since, and honestly question whether or not it was simply a dream.
The Nanny
It was my nanny's youngest sons birthday, I was 4 years old. I didn't fully understand why but I hadn't seen my nanny in roughly 6 months, and had just returned to her that week. She mentioned the birthday and I asked if I'd get to play with youngest son, which she cried at.
I moved on to the next thing and hung out around the kitchen when the neighbors popped in, as well as my nanny's husband, and the youngest son. He was now 3 years old, and still didn't talk much but he smiled, and let a balloon go from his hand and it flew to the ceiling. My nanny later asked where the balloon came from, and I said it was "youngest sons's" and that he let it go up there.
She started crying again
As an adult I understand that youngest son died at 2, he and my nanny were hit by a distracted driver. Nanny survived but had serious injuries, her son died the day after the collision. I know what I saw in the kitchen, and I have no rational way of explaining it.
Mutants
Had an incredibly vivid reoccurring nightmare where I was constantly hunted down by a black dog with yellow eyes when I was around 5-7 years old. Always started and ended the same way. I eventually stopped getting them for a while and kinda forgot about it. Probably a year after I stopped getting them, I was sitting in my living room watching the new episode of monster quest and it literally had the exact same dog that I had been seeing in my nightmares. Was thoroughly spooked from that for a while. And for those who are curious, it was the mutant canines episode.
Not So Cheery
When I was younger, about 10 years old, my room was covered in posters.. posters of celebrities (you know the ones you tear out of the magazines) and I had a giant NFL cheerleading team poster. When I was in bed at night, my posters would move and the cheerleads would do backflips and cartwheels across the page... this scared me so much I gave my cheerleading posted to my older brother (which he didn't mind) and I kind of had forgotten about it for a while until now.
I also used to see visual hallucinations floating around my room at night when I was going to bed. They would never make any noise but they would be really scary and sometimes even interact with me. They were there when my eyes were open and closed.
Snap...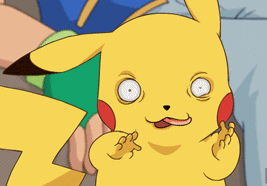 excited pokemon GIF
Giphy
When I was about 4, playing Pokémon Snap, I was on the main menu where you talk to Prof Oak.
One time, I remember the text box turning orange instead of green, and he had this frown on his face, and the game froze. That was years ago, and I've never been able to make it happen again, nor have I heard about anyone else having the same experience, so I conclude it was likely a false memory, though it seems real.
Ok, I've heard enough. I already have enough issues falling asleep at night. This is why we drink. I guess the key is to try and fill up the rest of our lives with happier memories and adventures. Post Covid of course. Sweet Dreams.
Want to "know" more? Never miss another big, odd, funny, or heartbreaking moment again. Sign up for the Knowable newsletter here.

Keep reading...
Show less
Everytime I start a new job I make a solemn pact with myself that I will not get mixed up in an unnecessary drama. I will promise to avoid any all scandals. And I refuse to bear witness to or participate in any and all salacious nonsenses. Cut to me and two to three weeks later... the main character or important supporting player in a storyline too hot even for Melrose Place.
Redditor
u/lanyeweisst
wanted people to dish on some salacious nonsenses they came across by asking....
What's your workplace scandal?
"I need an Amen." 
I've seen it all... thieveing, lying, fornicating in every possible corner of space. And sometimes I was all of the above. I'm just an expert at not getting caught. For some reason though, so many other people feel the need to include me in the drama as a confidant or a witness. "I need an Amen." Many of the people here know of which I speak.
Call HR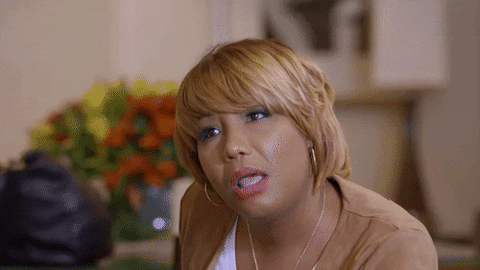 braxton family values traci GIF by WE tv
Giphy
Walking past my colleagues door, middle of the afternoon and looked in his office door window.
Saw him absolutely shagging with an intern. At the same time another colleague also stopped, saw the same thing. He called our boss, who came and a small group watched them have to leave the office and go down to HR.
"Warpath"
A divorced couple worked at my company in separate departments. The ex-husband went to the ex-wife's house to pick up their kids one night and got into an argument with the ex-wife's boyfriend, who was a cop. The cop shot him. The ex-husband died. The ex-wife was not exactly contrite about it.
For weeks or even months after that, the ex-husband's coworkers were on a warpath against the ex-wife and her supportive coworkers. This is in HQ for a big company and there were regular outbursts if those people saw each other in the lobby, elevators, cafeteria, etc. It was wild.
"That" Room
I used to work for a large insurance company in Colorado Springs, CO - When I worked there they had nap rooms which were used for other nefarious means. My favorite workplace scandal is when one coworker stopped cheating on his wife with another coworker because he found a new workplace hookup. Work hookup #1 anonymously called the man's wife to rat him out AND security to bust in on him and his new hookup.
Jabs
Years ago I worked at a company that hired a sales guy who was pretty hard-working and definitely put out a, 'I am trying to come back from a dark time in my life' kind of vibe. We all really liked him as a first impression, but we didn't get a chance to know him very well. One day he went out to his car at lunch, drank himself to a point of insensibility, then came back into the office like nothing was wrong. When his boss called him on it, he took a swing at him and missed by a mile, spinning himself around and almost falling over.
He was immediately fired —I don't even think there was paperwork involved. He was only a few weeks into the job— and escorted out of the building. By unspoken rule, no one talked about the incident. Enough time has passed now, I don't even remember the guy's name or really any more about it than I've said.
"Bad Combos"
Now why is it people feel the need to get X-Rated at the office. There seems to be an over abundance of that. That's the usual scandals though, isn't it? Sex and money. That combination will often lead you down the wrong path. Of course just when you think you've heard it all...
The Pooper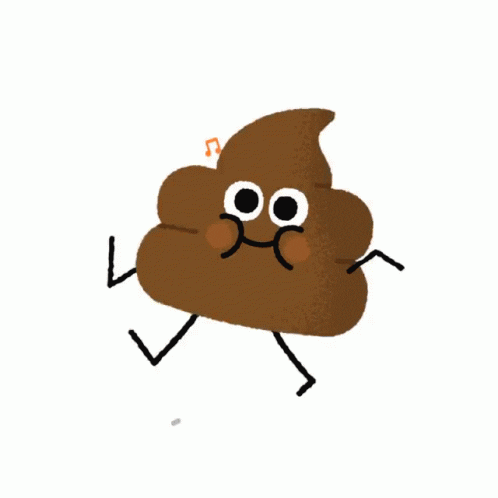 poop GIF
Giphy
A lady pooped in the men's urinal and tried to frame a guy who turned down her advances at the Christmas party.
She informed a manager that she saw the guy go in to the bathroom around the time the poop was laid. However CCTV showed otherwise. She wasn't fired or faced any serious repercussions.
Bonnie & Clyde
From my first workplace as a college intern: The Director of Engineering was working on a special project and required the PM's admin to assist, every day in his office from noon to 1pm. One Thursday they forgot to close the door completely and as it turned out their special project was shagging each other stupid. They were sent home and told not to come back until the following Monday, by which time management would know how to address the incident.
Monday rolls around and they don't show up. After calling both of their spouses, it turns out that each came home Thursday, made up an excuse to their families, packed a bag and left. Within a few weeks it turns out that their special project also included embezzling $870,000 in company funds and absconding to the Caribbean.
Staffing Concerns
When I was in high school, I got a job in a local chain drug store. After I was there about a month, I showed up for work and was greeted by corporate security. Apparently, the entire management staff, as well as the bulk of the store's employees, were fired and arrested as part of a mass theft ring. Apparently they were issuing fake merchandise refunds to their credit cards, as well as voiding cash transactions and pocketing the cash.
They managed to re-staff the store temporarily with employees from other locations, but I went from being the new kid to the senior associate pretty quickly lol. I ended up being there for 4-5 years, and it was great because most of the new part time employees were kids my age. We had a lot of fun.
Tragedy...
A few years back I was working for a national non-profit, one of the ones that's trying to cure a disease.
We all got called into a mandatory meeting first thing one morning, and that meant folks calling in from all over the country, probably 2,000 of us total. We were told that our CEO's wife had been murdered and set on fire. It was tragic.
Couple hours later, they called a second meeting to tell us it was one of our coworkers that did it. That was a mind screw of a meeting.
Turns out the dude was stealing from the charity in a big way, got caught, and the CEO gave him a chance to turn himself in. Instead, he drove to the CEO's house, killed his wife, set her on fire and sped away, crashing into a tree and killing himself.
It was never quite the same at work, CEO left and never set foot in the office or his house again.
A Royal Schemer
Woman in the finance department fell for a Nigerian prince scheme disguised as our CEO and corporate lawyers. Transferred 2 million Euros to the scammers. Police found nothing. Holding that has the most shares of our company was not amused and almost sacked our CEO who is a great guy in general. Investments in new tech was denied and everyone lost their bonus for that year.
Responsible person for the transfer was not fired but lost procurement responsibility. Many in our company said that she was into the scheme.
And these are the Days of Our Lives...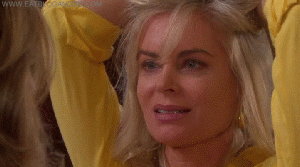 Days Of Our Lives GIF
Giphy
I used to work at a place where two employees who were both married had an affair then divorced their spouses and married each other. Two years later the guy has an affair with a client then he divorces and marries client. Everyone is somehow shocked.
Of course thanks to Covid work scandals seem down a bit. A ZOOM scandal just doesn't seem as appetizing. Heaven knows the amount of homebound craziness we'll all have to share about in 2022! Should be interesting.
Want to "know" more? Never miss another big, odd, funny, or heartbreaking moment again. Sign up for the Knowable newsletter here.
Keep reading...
Show less