Pay attention. When we discuss survival... that is rule number one in my book. Paying attention, being alert and aware of your surroundings can make the simplest and most significant difference between life and death. There are millions of small details that we as humans really need to be made aware of. Saving one's own life and the life of others is far more probable than we think. That's why I love shows like 48 Hours, Dateline and 20/20, they often showcase survivor stories that can impart unknown details showing how we all can be victors in similar situations.
Redditor
u/KunJosh
wanted everyone to share about some facts that could help people when life leads us to danger by asking....
[Serious] what are some facts that might save your life one day?
Air Source
"Bubbles Up". If ever underwater via accident, your bubbles will go to the source of air.
Landings....
If you are on an airplane that lands on water you need to wait until you are outside of the plane to inflate your life jacket. If the door sinks below the water line and you have to swim down you will not be able to do it with an inflated vest. This was a part of the reason so many people died on Ethiopian Airlines Flight 961.
Stay In
If you get stabbed, don't pull out the knife.
This is true for anything that's in you. Pulling it out 1) could cause more damage....
2) it's currently blocking the majority of blood flow from what ever it's punctured.
Call fire services and ambulances. I've seen someone impaled who had the railings cut off them and transport to hospital on their side, railings still in so they could be removed safely.
Stay Put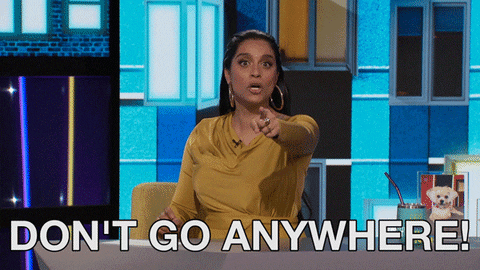 Stay Here Hey You GIF by A Little Late With Lilly Singh
Giphy
If someone tries to abduct you, fight back. DO NOT let them take you to the secondary crime scene.
F. A. S. T. 
The acronym FAST to help you detect a stroke.
F - Facial drooping. Usually on one side.
A - Arm weakness. Have the person attempt to lift their arms, and squeeze your hands. There can be a difference in hand strength.
S - Speech difficulties. Self explanatory. Speech can sound garbled, or they may not be able to get any words out at all.
T - Time. Get medical attention quickly. The faster they get medical attention, the better chance of recovery.
Coal Bruise
Activated charcoal can bind to toxins but it can also bind to medicine. It can both mildly help with overdoses or hinder much needed medication.
I recall an article about a girl who got pregnant after eating activated charcoal ice cream, because it messed with her contraceptive pill.
Through the Glass....
A tool to break your car's windows can save you from drowning if you end up in the water. Keep one in your glove box.
To add to this, if you're stuck in a car and need to break the window, put the metal buckle of the seat belt around the heel of your shoe and kick the corner of a window with it.
A spark plug will actually do that - it will shatter the glass.
Folgers?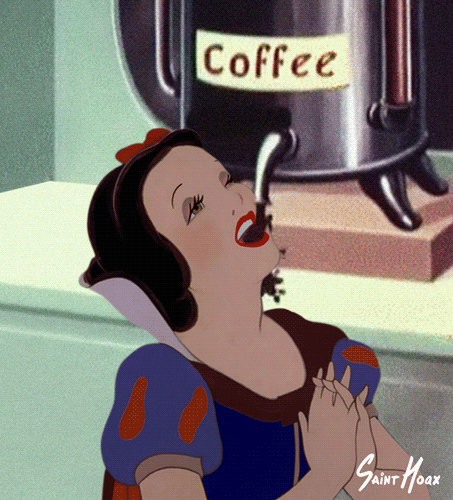 Snow White Coffee GIF
Giphy
If your vomit looks like coffee grounds, you have internal bleeding and need to go to the hospital ASAP.
Where are you?
All the technology that 911 has; the address lookup and phone pings and cell tower triangulation; does not make it easy for them to find you. It makes it possible in ideal circumstances.
Know where you are and how to articulate it.
Also, teach your children as soon as they're old enough to talk!
Teach them your address, at least the number and road. Teach them your real names, not just Mom and Dad. Teach them one phone number they should know by heart.
And tips for older people, try to keep bearings of your surroundings. Whenever I drive someplace I look up GPS instructions but also remind myself of landmarks and major roads I pass.
On road trips to unfamiliar places I make mental notes of the highway mile markers I pass, so if my car breaks down I can say "I'm on I-66 westbound around mile 71" instead of just being lost. It boggles my mind how people can get lost on the same roads they take for years.
The Strike!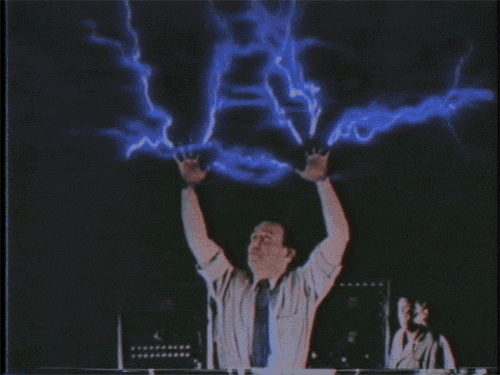 Vintage Vhs GIF by vhspositive
Giphy
If you're standing out in the open and all of the hair on your head begins to stand up, leave. That area is about to be struck by lightning.
Want to "know" more? Never miss another big, odd, funny, or heartbreaking moment again. Sign up for the Knowable newsletter here.

Keep reading...
Show less