Being able to survive should be a life skill taught in school.
There are big and mostly small ways to save a life, including one's own.
Danger and peril are lurking around every corner.
So best be prepared.
That's why I love talk show episodes that highlight random near death experiences and discuss the way people made it out alive.
Redditor drjallz wanted everyone to listen up. They asked:

"Whats a life-saving tip everyone should know?"
I have no idea how to save anything. So I'm listening.
Basics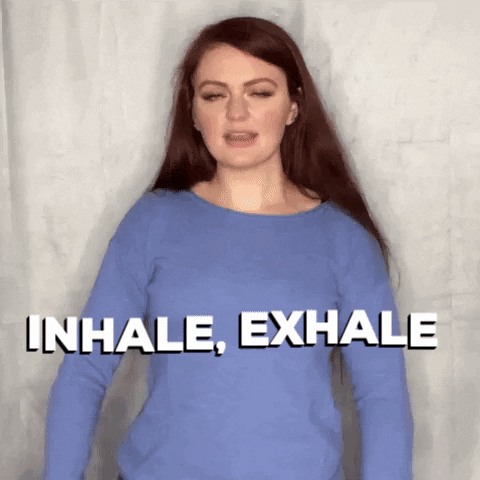 Pray Good Vibes GIF by Ryn Dean
Giphy
"Learn how to stay calm, breathe and assess situations. This will help in so many future surprise situations. Be aware of your surroundings, exits, bathrooms and where medical/fire kits, where land-line phones are if they are around."
theabortedadult
You never know
"You should have a fire extinguisher in your home. You won't need it until you really really do. 25 years ago my dad saved our house from burning down (and maybe our lives) because we had a fire extinguisher and when I moved out on my own he insisted that I get one which I've hauled around for years thinking I'd probably never need it."
"Last weekend an electrical fire started in my building and I was the only one with an extinguisher. The fire department got there quickly so I probably didn't save any lives, but I was able to keep it under control until they arrived. Buy one, know exactly where it is, and cut the safety tag off of it now so you don't have to find something to cut it with in an emergency. You never know."
Bad Leaks
"Buy a carbon monoxide detector."
internet_humor
"Yep. A friend previously rented rehearsal space in a building. One day, he and several of his band mates are all nauseous. They decide to get fresh air."
"My friend starts to have a seizure. They realize the urgency of the situation and make haste out of the building and call the police. It was a CO leak. The property manager had no CO detectors up. Tragically, there were two dead people in the rehearsal space next door to my friend's. The CO took them while they were napping."
simplebuttonpush
I',m Going Down
"When caught in a stampede:"
"As soon as you get knocked down your chances decrease significantly. If this is the case, however, and you can't get up immediately, assume a protective posture with your feet tucked up and your hands covering your head. Try to position your face in the direction the crowd is moving so you don't get kicked and try to get back on your feet ASAP."
mnschu67
Blood Flow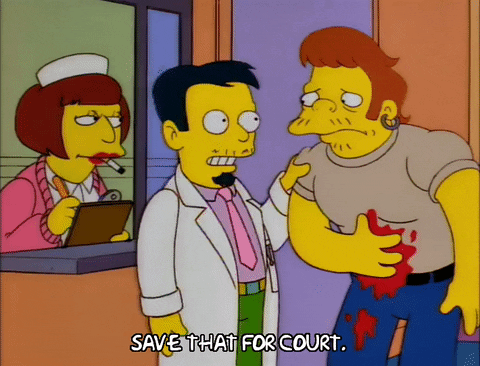 season 8 pain GIF
Giphy
"Pressure on the wound is more important than covering it. Ice can also stem blood flow."
Otherwise_Ad233
All great information. And A LOT I didn't know.
Benji?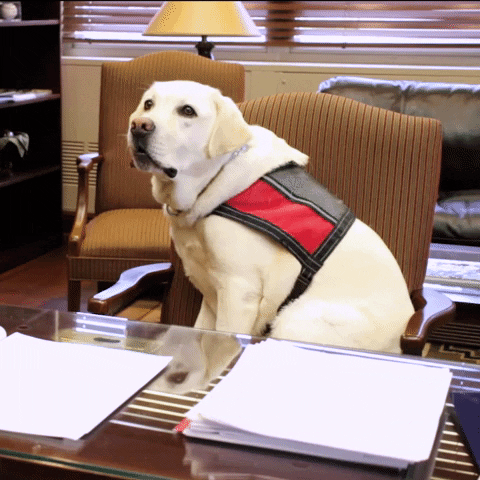 Occupational Therapy Dog GIF by OU-Tulsa
Giphy
"If a service dog comes up to you, follow them. Service dogs will only leave their owners as a last ditch effort for help."
BranwenTheRiveter
basic life 101
"Wear your seatbelt."
whereswaldo333
"My karate instructor was killed in a car accident. He was in the middle rear seat trying to untangle the seat belt whilst the driver decided to drive. The driver was under the influence (Drugs/Alcohol) and ended up in a high speed way crash making my karate instructor forced out of the front windscreen. Absolutely terrible and horrible way to die. I was really young so I didn't know too much but it affected my sibling."
fellandor
DO NOT INTERVENE!!
"If someone is choking, but they are coughing/talking, DO NOT INTERVENE. Let them cough it out. The ability to cough is a sign that air is able to get in and out and that they only have a partial obstruction in their airway. If you try to intervene with the Heimlich or back blows, you could force it out, or you could dislodge the blockage and cause a full obstruction."
"Obviously, if they're not breathing or coughing then you should definitely administer back blows, just remember to check in between each one in case you partially dislodge the object."
mnschu67
No Stars
"If you're ever feeling lightheaded and seeing stars, and just a general feeling of thinking you're going to pass out. Lay on your back and put your legs in the air and take deep breaths in and out. The blood from your brain rushed down to your feet and doing this will rush it back to your head."
Sylvaintheg
Chairs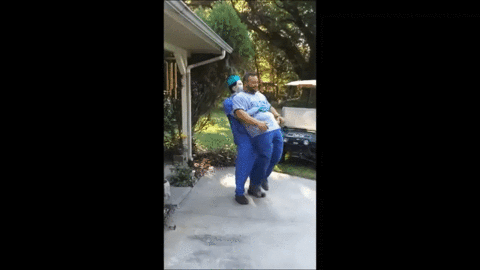 doctor performing GIF
Giphy
"If you are alone and start choking, you can use the back of a chair or sofa to perform the Heimlich Maneuver on yourself. Source: had to do it to myself when I was about 15."
lost40s
Did you take notes? Be prepared!
Want to "know" more?
Sign up for the Knowable newsletter here.
Never miss another big, odd, funny or heartbreaking moment again.
Keep reading...
Show less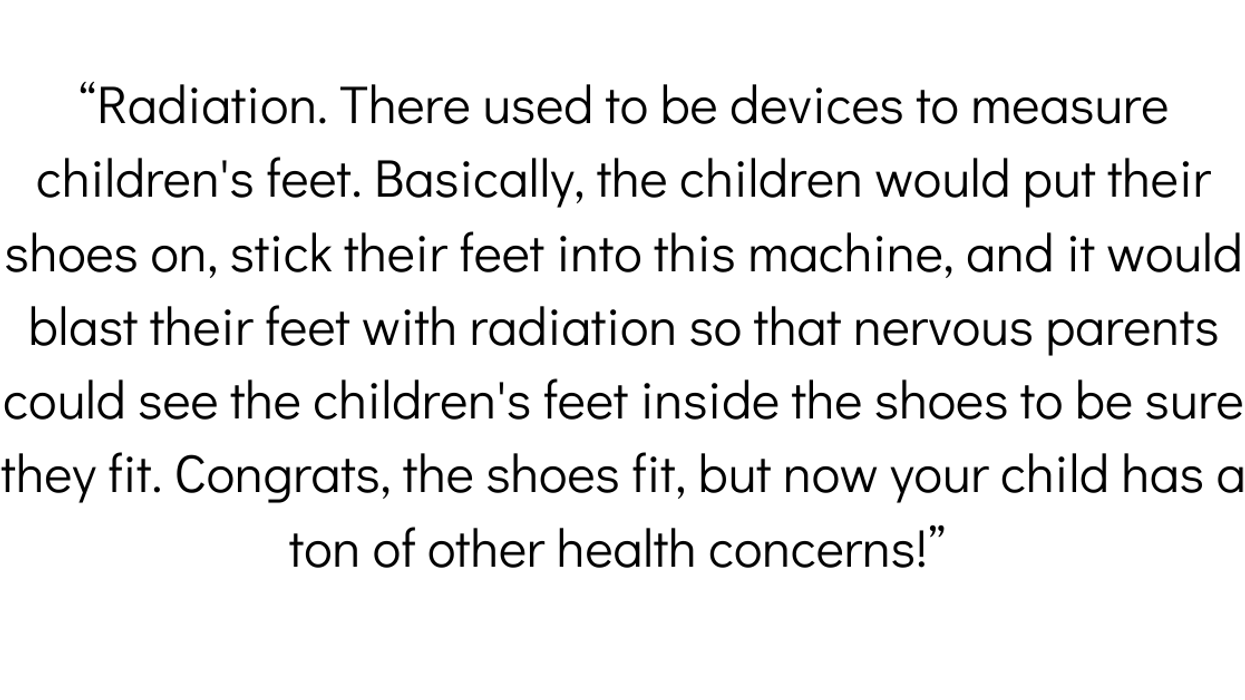 It seems nearly every week we find out something that was regular practice in the not-so-distant past was horribly dangerous. Whether this was the lack or poor excuse for car seats (if you even buckled at all) or using poisonous substances in makeup, household items, or worse ingesting them.
One thing that comes to mind is the vintage advertisements for weight loss pills targeted at women. Everyone wants something that will make them skinny by magic right? Wrong. These pills actually contained tapeworm. So these women were giving themselves a parasite with medical approval just to lose weight...pairs well with the cigarette ads of the time.
Curious of others experiences Redditor pinkyfirefly asked:
"What is something that used to be considered safe/okay but now we know is harmful?"
These responses show just how far we've come in understanding safety. It also gives us good reason to always question new things that come out that are "too good to be true" because they probably are.
Want to "know" more? Never miss another big, odd, funny, or heartbreaking moment again. Sign up for the Knowable newsletter here.
Keep reading...
Show less
Human beings--especially children--can be pretty ridiculous.
Somehow, even after infancy is long behind us, we still insist on interacting with the world through our mouths.
Chemicals, far-out organic materials, and even inanimate objects are all liable to become sudden victims of the saliva portal.
The truly remarkable thing? Some people take those broad-brush diets far into adulthood.
Nazamroth asked, "What is, surprisingly, safe for human consumption?"
For many people, it's the home hygiene products that are the most tempting.
All those creams, jellies, and vibrant liquids are evidently begging to grace a tongue.
Internal Perfume 
"A whole box of Nivea cream apparently. I ate an entire box of Nivea cream when I was a toddler and the only aftereffect was that my poop smelled nice for a while." -- nina_wants_to_fly
"My biology teacher told us she likes the taste of Nivea cream, and when she uses it she always eats a little bit." -- MLGRadish
"Who wouldn't want nice smelling poop" -- humaneclair
Down the Hatch 
"Had a severely alcoholic patient drink two large bottles of Mouth Wash (Listerine etc) every day for about 15 years."
"You'd think nearly 10,000 bottles of Mouth Wash would kill a man, but no. At least, not very quickly."
Ingesting Jelly 
"Petroleum Jelly - small amounts have been used as laxative and stool softener." -- Forever000Anon
"According to my grandfather, (who passed at 88) Vick's Vapo-Rub." -- DeadLined784
"The person who created Vaseline thought is was a miracle salve and would have a spoonful a day. He lived a long life and attributed it to Vaseline" -- Crazed_waffle_party
At least those examples of hygiene treats made a minute amount of sense. After all, those creams are at least used in and around the face.
For the others out here eating chemicals even more distant from human diets, I don't what the excuse is.
Slurp 
"Ballistol"
"It's a general purpose oil for lubrication and rust protection and can be used for metal, wood, and leather."
"It's completely safe to drink, and it even smells like licorice."
-- Skruestik
Just in Case 
"The little stickers on the fruit you buy in the store. Even the glue for them are FDA approved." -- prophecy623
"I mean, if the USA banned Kinder Surprise because the GIANT CONTAINER INSIDE, that was UNMISTAKABLY not made to be eaten and that was in no way at risk of being eaten, was not edible, I expect something that is glued to my food to be edible." -- neos7m
Organic Sourcing 
"Shellac."
"Yes. The stuff they use to seal wood. It's used in everything from finger nail polish to candy. Its secreted by a bug. Yummy."
-- Atomsteel
Finally, some people apparently figure if a thing is of the earth at all, it's fair game to toss down the throat.
You'd be surprised just how much of the natural world around us is edible.
Needles!
'"Euell Gibbons: "Many parts of the pine tree are edible.' " -- drburns650
"Pine needle tea is a very good source of vitamin c" -- Mrslinkydragon
No Waste 
"You can eat everything inside of a natural beehive, including the bees. Just don't get stung!" -- Tinyfishy
"My roommate didn't belive me when I got honeycomb from a local farmers market and ate it by the spoonful. Usually I just crush it to get the honey out then spit out the comb, but I chewed up and swallowed a whole chunk just to prove to him that you could do it." -- Witness_me_Karsa
Mmmmm Ground 
"Some indigenous tribes eat clay in small amounts due to the minerals and texture." -- ritzpheonix15
"I have two cousins adopted from a Haitian orphanage. The orphanage basically took lard and mixed it with small amounts of dirt to feed to the kids."
"I imagine it was more 'filler' than any notable benefits, but still, crazy to think about." -- No_Help_Accountant
On the Edge 
"Pokeweed is edible if cooked properly. I remember my BIL's dad made poke salad."
"He said the idea is to cook 'most' of the poison out, but leave enough for your lips to tingle."
Please do not interpret this list as license to go putting all kinds of things into your mouth. Always consult a trusted expert before dragging your tongue along some chemical or obscure plant.
Want to "know" more? Never miss another big, odd, funny, or heartbreaking moment again. Sign up for the Knowable newsletter here.
Keep reading...
Show less
When it comes to safety, some people are very "Better Safe Than Sorry" and others are entirely "Safety Third." Almost all of us, though, have had that moment where we did something we normally may not do just to be on the safe side.
Keep reading...
Show less