Ryan Reynolds is known for his quirky sense of humor.
His latest stunt has him promoting his own gin company—in what might be the strangest way possible.

The actor's company has already been prone to humor.
Most notably, he teamed up with Hugh Jackman to create commercials for both Aviation Gin and Laughing Man Coffee, the latter being Jackman's company. The clip was a huge hit, garnering over six million views on Youtube.
However, Reynolds' latest promotion has taken his brand of comedy to the next level—actually writing his own review of his product on Amazon.
I loved this review of Aviation Gin someone sent me after I wrote it. https://t.co/YZN4KI0ATD

— Ryan Reynolds (@Ryan Reynolds)1561246531.0
The post itself is written under the pseudonym of Champ Nightengale and details his fake experience with the gin.
The review reads:
"I just tried Aviation Gin for the first time."
"Normally, I don't gravitate towards celebrity brands, but I'd read the Gin was one of the highest rated ever."
The story then plunges into a wild ride that no one was ready for.
"What did I hate about it? I wish they'd provide some kind of warning about how much you're supposed to have. I had a lot... and after a while I felt really great. Eventually, that bubbly and illusory sense of well-being turned into a bit of a blur."
"When I woke up the next day, I mentioned to my wife Linda that last night must have been a REAL blowout because I slept in my clothes. Even my shoes!"
Reynolds/Nightengale continued:
"I also noticed it was really hard to look out the window at the Seattle skyline. Partly because of the bright sun (I've always been sensitive to light) but also because I don't live in Seattle."
"I live in Coral Gables, Florida. Also, it's important to note, until that morning, I'd never met anyone named Linda."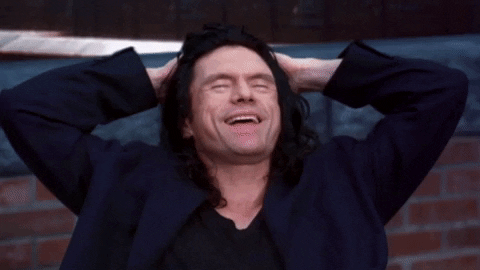 Giphy
Twitter has blown up as a result of Reynolds' review, with many praising his successful attempt at blatant self-promotion.
@VancityReynolds @AviationGin 🤣 Easily the best review I've ever read... for gin.

— MadamSarcastra (@MadamSarcastra)1561246667.0
@VancityReynolds @AviationGin Gin so good you marry a girl named Linda

— David Rosado🌻 (@David Rosado🌻)1561246587.0
@VancityReynolds The marketing department already optioned the screen play btw

— Aviation American Gin (@Aviation American Gin)1561251357.0
@VancityReynolds @AviationGin I will only stock this in my bar and change all the gin-based cocktails if you person… https://t.co/gV1deEHbjz

— Lau Wensink (Nashh) (@Lau Wensink (Nashh))1561247120.0
@VancityReynolds @AviationGin https://t.co/QeyAZYgV2x

— Crash30SG1 (@Crash30SG1)1561247370.0
@VancityReynolds @AviationGin Sounds great, and I don't like gin. In fact, I don't drink. Think I'll buy a bottle. Make that two. OK, three.

— Ava (@Ava)1561247071.0
@VancityReynolds @AviationGin it got wild real quick https://t.co/1Kqj0rOs6V

— Nate (@Nate)1561246688.0
When it comes to Ryan Reynolds' particular brand of marketing, are we surprised?
Nope.
Are we entertained?
Absolutely.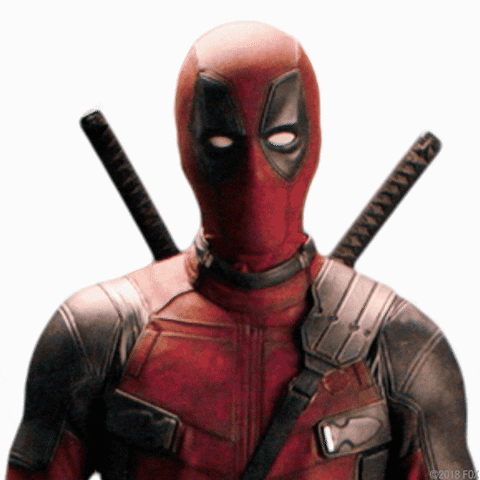 Giphy
Keep reading...
Show less
In 2017, we got an unexpectedly good action movie starring Ryan Reynolds violently quipping his way from action scene to action scene. I know what you're thinking, but Deadpool actually came out in 2016.
I'm talking about The Hitman's Bodyguard. The movie starred Reynolds and Samuel L. Jackson as "Bodyguard" and "Hitman," respectively, actioning and "comedy-ing" through nearly two hours of film.
Now, Ryan Reynolds has shared a photo to his Twitter and Instagram accounts showing Selma Hayek, Samuel L. Jackson, and himself on the set of the sequel, The Hitman's Wife's Bodyguard.
Reynolds is notably covered in blood, while his co-stars are not.
The caption on his Instagram makes reference to Reynolds's old TV show, Two Guys, a Girl, and a Pizza Place, saying,

"Two Guys, A Girl and—OH MY GOD WHAT THE FUCK? Here we go again... #HitmansWifesBodyguard @salmahayek @samuelljackson"
The original movie didn't really resonate with critics, but the chemistry and quippiness between the main actors has gained a great following.
Fans are really excited for the sequel.
@VancityReynolds @SamuelLJackson @salmahayek Loved the first, this one will be great too bit when are you going to… https://t.co/NZNYJi58OZ

— Rob Torture Wright (@Rob Torture Wright)1552511456.0
yo holy shit its happening for real https://t.co/rTTJWKocY8

— ♡ mezu ♡ (@♡ mezu ♡)1552440431.0
@VancityReynolds @SamuelLJackson @salmahayek https://t.co/sj8CDiJ1wh

— Julie (@Julie)1552500006.0
Omg! HITMAN is 1 of my fvrt of urs. Can't wait more...😍 https://t.co/VDrVv2A9Do

— Gautamvatsa (@Gautamvatsa)1552456073.0
@VancityReynolds @SamuelLJackson @salmahayek NICE! I thoroughly enjoyed the first movie!

— Zexy Bastard (@Zexy Bastard)1552497397.0
The first movie saw Reynolds as a disgraced body guard having to protect a hitman testifying against a dictator in International Criminal Court. Jackson plays the hitman giving the testimony in exchange for the release of his wife, played by Hayek, from prison.

The title of the sequel gives a hint of how the film will move the story forward, moving Reynolds from guarding Jackson to guarding Hayek. While the story of the first film didn't receive glowing reviews, we're hoping that the great character interactions carry through.
Otherwise, why bother?
@Luke_S1986 @getFANDOM @RevengeOTFans @DEADLINE Director: "How do we make the sequel better than the original?" Wr… https://t.co/DSbme3EcW6

— Green Lantern (@Green Lantern)1552331224.0
@getFANDOM @RevengeOTFans @DEADLINE Uh? Was this film good enough (or even successful enough) to merit a sequel?… https://t.co/a9uzpBNqRs

— Frank Comiskey (@Frank Comiskey)1552465829.0
@RottenTomatoes They made a sequel? #HitmansWifesBodyguard https://t.co/WDQv97HiOK

— Andrew Vo (@Andrew Vo)1552490378.0
The Hitman's Wife's Bodyguard has a pedigree in modern action blockbusters with Reynolds's aforementioned Deadpool films, and Jackson playing Nick Fury in the Marvel movies. They've added Frank Grillo from the Captain America films as an Interpol agent and Antonio Banderas from The Mask of Zorro and Desperado.

There is no word on a release date yet, but with the film taking place in several European countries and Reynolds's proclivity for oversharing on social media, this isn't the last set photo we'll see.
Keep reading...
Show less