School can be a hotbed of craziness.
We all of course assume students will cause drama, but what about the adults?
It's all a powderkeg of scandalous possibility.
Olivia Pope herself couldn't spin some of the stories that come out of high school.
And a lot of towns are rocked by school scandals.
Redditor Lost-Warning-2588 wanted to hear about everyone's craziest school stories.
So they asked:
"What's the worst scandal to happen at your school?"
My school was pretty tame. At least in the public news.
I have no idea what was behind closed doors.
Throwdown...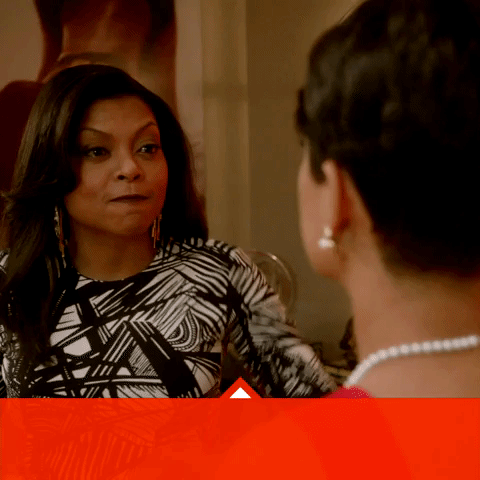 Slap Empire GIF by FOX Nederland & België
Giphy
"Girl A decided to fight girl B in class. Girl A ripped girl B's real hair out, broke her nose, and crippled her. Girl B was sent to the emergency room. Girl A was suspended for 2 weeks. They were both in 7th grade."
Apollo_xo3
After Graduation
"The math teacher left his wife of 18 years for one of the graduating seniors."
blunt_dissect
"Had a history teacher do the same thing. Left his wife for a student he had in freshman and sophomore year and they married the year after she graduated."
2faKilledmymain
"Happened with an English teacher in my school. He didn't leave school until a couple years after she graduated, but he left his wife and kids for her, and she dropped out of an Ivy League school for him."
ianisms10
Prevention
"One year in exams days they were trying to add a new method to prevent cheating where a man from the administration comes to every class before every exam and collects students phones while sticking a sticker with a number on each phone and giving the same sticker to the student."
"So he can get his phone after school without anyone taking someone else's phone that looks alike or something. This was working at first and a bit 'preventing cheating' until one day some guy sneaked into our high school and came as the man who collects the phones while he wasn't, he stole the whole high school phones and went. lol."
REDDIT
Crazy
"A student that was in the grade above me (I was a senior, he had graduated) killed his girlfriend and buried her by the train tracks right behind the school. Yeah it was crazy. He seemed like a cool guy I guess, I'd run into him at a few parties and had a couple classes with him. The girl went to school in a neighboring town so I didn't know her."
macadamianacademy
Hold Me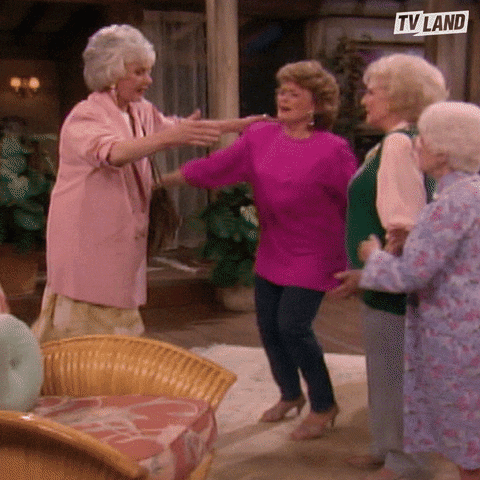 Best Friends Love GIF by TV Land
Giphy
"My middle school banned hugging and hand holding during course changes because it blocked the hall. In protest all the Eighth Graders stood up and hugged each other during their lunch period. A bunch of students got detention. Made the cover of the Charlotte Observer."
bcarol99
Hugs make the world better. Hug it out.
Good Lord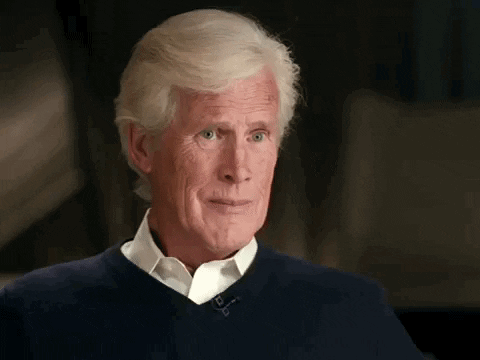 Keith Morrison Wow GIF by Dateline NBC
Giphy
"The caretaker killed two local girls and hid them in the school, he tried using the clay kiln to burn them. He later dumped them a few miles away."
jofive
The Super
"We had a computer teacher/football assistant coach who was just blasted all day, had so many DUIs he had to get rides to work, but was the cousin of the Superintendent so he kept his job. Let's just say that when he crashed a student's car in the parking lot because he convinced them to let him borrow it that that was the beginning of the end of it."
"It was a small town. The scandal is that the Super tried to cover it up by trying to convince the kid to take the heat for it. To no one's surprise, the kid was not convinced. They let him stay on as Super for another two years."
TheMCM80
Crazy, man...
"A kid in my senior year short story class (who sat directly behind me) was charged with the stabbing, beheading and burning of one of his friends/drug dealer."
"I remember the day like it was yesterday, sitting in my short story class when my teacher came in, in tears because she just heard the news."
"Students didn't find out about it until later. I actually have a friend who testified in his trial because he purchased the murdering materials at the hardware store she worked at."
"Crazy, man."
Supersmaaashley
Targets
"One weekend a couple of kids from the hockey team had a sleep over."
"One of the older boys from high school targeted them. He tied them up, slit their throats and set the house on fire."
"One of the boys survived and is an incredible person. He's the chief of a fire department and has done motivational speaking."
"The murderer is now out on full parole."
Ed_Dantes35
BOOM!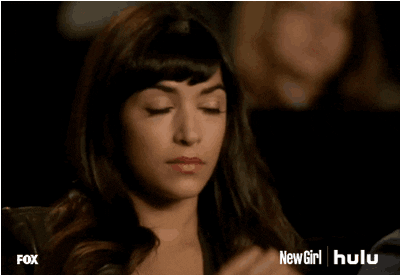 New Girl Facepalm GIF by HULU
Giphy
"Kid made a chlorine bomb and threw it in the trash can at lunch. Lockdown, bomb squad, every single kid and faculty member out on the field in 95° weather for 2+ hours until parents could show up to pick up their kids."
Specifilly
Socks
"Kid in my class sent an email to the White House, threatening to kill Socks, the Clinton's cat. Secret Service showed up a few days later after they tracked down the computer."
Goombaw·
Swim Class
​"First week of high school. PE class, the first section was swim. wasn't my class, but the class after. This kid was playing a game with his friends in the water—who could hold their breath the longest. He was going up for air and hit head on the pointy part of the gutter, and never made it to the surface. Friends didn't notice, teacher didn't notice. Eventually, football players coming back to the locker rooms noticed. He ended up dying. Teacher was fired although I wouldn't fully blame him as he was attending and teaching kids who didn't know how to swim or weren't strong swimmers. One adult for over 60 kids?? That's the school's fault."
millennial_dad
Pardon Our French (Teacher)
"History teacher disappeared in the night with the French teacher's wife."
-0---------------0
Oral Tradition
"My high school Guidance counselor screwed a science teacher's wife and everyone knew about it. They got a divorce. Both teachers still work at the same school to this day, and students will never ever let it go. The story has been handed down from year to year."
tiyeyo
Kids are crazy. I'm glad I chose to only have pets.
Keep reading...
Show less
Sometimes people let their minds run wild when thinking of others.

How do people even conjure such nonsense?
It feels like every person can actually be living in their own personal tabloid.
The things humans will believe.
Redditor redditusernameiforgo wanted to hear all the tea we sip about ourselves.
So they asked:
"What is the weirdest rumour you heard about yourself?"
A lot of my rumors were dull. I'm disappointed. Tell me yours.
Total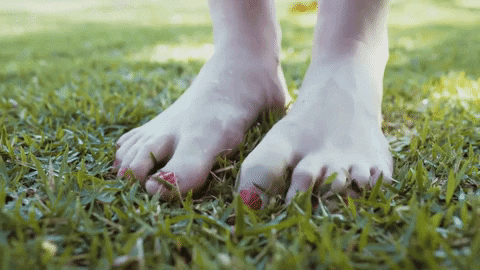 Freedom Feet GIF by Hysteria
Giphy
"That I had 6 toes. Not on one foot, but in total."
BioluminescentNewt
Bad Kiss
"Somebody spread a rumor that I purposefully gave their cat acid by making out with the cat while I had acid on my tongue. They claim their cat has never been the same. I have never french kissed a cat and I would never risk poisoning an animal."
bfraley9
"I notice you don't deny the acid though."
googlerex

Who?
"That my best friend and I had a threesome with this one dude in high school. Until the day I heard that rumor, I had no idea who that guy was."
julesdarula
"There was a rumor that I had sex with a random guy too! Apparently he was the one who started it. When I heard it, someone had to point him out to me because I'd never seen the kid before in my life… smh."
pahpahlah
You're Alive!
"That I was dead. I got in a bad car wreck in high school and an off duty nurse was first in the scene. She happened to have a white blanket to cover me up with because I was laying on the ground and it was cold. A classmate drove by and saw my car and a body under a white blanket. I missed the next day of school because I was too sore. When I came in the day after that everyone gasped and said they heard I had died in a car wreck."
Gunn_Show
WTF?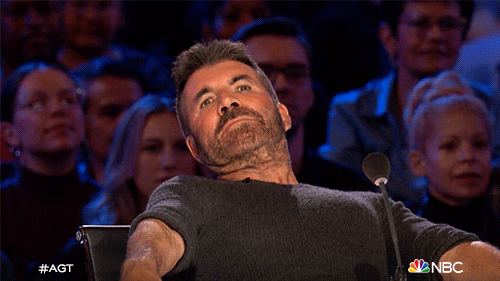 Season 17 What GIF by America's Got Talent
Giphy
"I got Shingles in 7th grade. I was taken out of school on 9/8/2001. Didn't come back for 2 weeks. Apparently, there was a rumor started that I was one of the pilots on 9/11. Kids are wild."
Therew0lf17
People have more imagination than they give themselves credit for.
Was it you?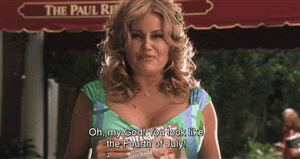 Independence Day Happy 4Th Of July GIF
Giphy
"There was a rumor In my high school that I slept with all my friend's moms. Had several classmates who I didn't really know come up to me and with grave concern ask if I slept with their mother."
wittymoviereference
I love mom
"I killed my mother. This went around in high school. While I was in high school. Like somehow I was going to be there in class with them if this were remotely true. It kept me from getting bullied though. FYI I called my mom yesterday and sang happy birthday to her, so..."
Last-Place-Trophy
The Twin
"That I was a criminal with a warrant and needed to be in jail. Then the cops showed up because, low and behold, in the paper there was a person who looked f**king exactly like me with a warrant. Got cleared up real fast, but damn if I don't have a near identical twin jacka** out there."
KhaosElement
"My mom had frequent visits from the cops because a local petty criminal had the exact same first middle and last name as her. F**king rough being the good clone."
zairethorn
In French
"In school in Ireland a girl asked her ex about me because we were in the same class and in a bid to put her off he told her that I was French, that I wrote poetry, I payed chess and being half English I ate crumpets all the time."
"She still dated me and it made for very interesting conversation on our first date so it kinda backfired on him. What emo teen wouldn't want to date a French guy who writes poems??"
Spooky_Cron
For Calamari?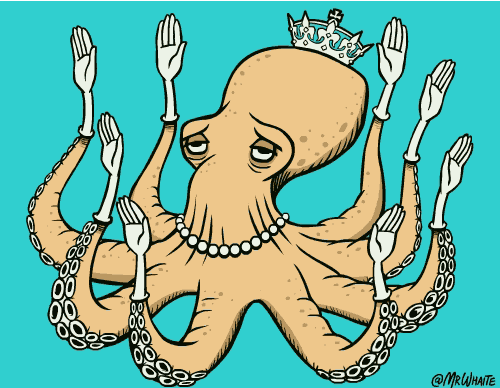 octopus GIF
Giphy
"That I was breeding octopuses for their ink to use in my printer. Spread it myself though as a joke in school, but it caught on and the whole year below me believed it and even asked about it to my friends. Been a while ago but still makes me chuckle."
Theli-Abraxas-Nox
Oh gossip, it keeps fun alive.
What's the weirdest rumor you've ever heard? Let us know in the comments below.
Keep reading...
Show less
If there was one thing every high school has in common, it's gossip.
Be it about two students who were secretly dating, a teacher who was up to no good behind the scenes, or that the girls bathroom on the lower level was haunted, every high school had their share of outrageous rumors.
But, did any of the truly unbelievable rumors from your high school actually turn out to be true?
Redditor Sam_21000 was eager to know of any high school gossip previously assumed to be fiction but later proven to be fact, leading them to ask:
"What was 'the big rumor' in your high school, did turn out to be true?"
Poaching the best atheletes

"Athletics coordinator was fudging documents on kids' addresses so they would be able to go to our school instead of others in the district."
"We won like five state championships that year."- SL1Fun
That's "Doctor" to you!
"'Dr' Palermo, the band teacher never received his doctorate in music like he claimed."
"It was weird, he use to force all his students to address him as 'Dr', but when he came back from his leave of absence we all called him by 'Mr' like nothing happened."- googlyevileye
An underground operation!
"When I was a freshman some seniors were counterfeiting money."
"This was around 2004-05."
"They made some pretty convincing bills and spent them around town (including the school cafeteria)."
"That year I learned that the secret service has a counterfeit investigations department."- DLun203
Not fit to be a teacher

"That one of the English teachers used to physically assault kids."
"No one believed it because he was elderly and very kind."
"One day he told our class that back in the 80s when he was teaching any time a kid got mouthy or started a fight in his classroom he would pick them up physically and throw them out of his class."
"He gave a kid a concussion once because he bounced his head off a locker."
"They sent him to anger management classes but he stayed teaching at the school until his retirement."- dopiesarmy
Horrible acts never to be erased

"Not nearly as exciting as some of the replies, but at my old high school I was always told that if you go to school after dark, in certain conditions you'd see a bunch of swastikas painted on the brick walls of the building."
"I thought it was fake bc 'if they're really painted on there why cant you see them at all times'.
"One night I stayed late for an art club meeting."
"We were studying photo exposure and playing with some light tubes to make cool pictures, so we were having the meeting outside in the dark."

"As we were messing around I approached the building from a certain angle and saw them."
"Idk if it was spray paint that got scrubbed off and left some kind of residue/chemical on the bricks, or if someone sprayed them with clear coat or something, but there were very obviously swastikas on the wall."- CliffLanterns
The line that should never be crossed.
"That the English teacher had been sleeping with students."
"I found out when I was a freshman in 2008."
"Fast forward 8 years later, the chemistry teacher got caught and decided to bring the English teacher down with him to get some heat off his back."
"A total of three teachers went to jail."- backyardkinny
21 Jump Street?
"That a new student was actually a police officer."
"He was and the idiots were busted for selling drugs."- LilMissStormCloud
A truly heartbreaking story

"There was an 18-year-old freshman who was pregnant, and there was a joke spread that this was her 4th kid."
"They said she was first pregnant at 12 years old and that was why she never finished 9th grade."
"I actually made friends with her because we both walked the mile in PE, and I felt bad that people were spreading this rumor and making fun of someone who obviously is trying to better themselves for their baby."
"Well, turns out, it was actually her 5th kid."
"She had one set of twins at the age of 13."
"Then at 14 she was trying to be a mother of 2 and finish 9th grade, but she got pregnant again and dropped out."
"I realize now that the entire situation was very concerning."
"I hope she got some guidance."- zapsquad
A hard lesson learned, which he can continue to teach
"That an english teacher was using heroin."
"It's pretty sad actually."
"He was just a regular guy who destroyed his knee."
"So after surgery he got painkillers, got hooked on them, and then eventually started using heroin."
"Nobody really believed it until he abruptly went on leave."
"He was gone for most of the school year and when he eventually got sober and came back, he told his story to the students to try to show them how dangerous that stuff is, and confirmed everything to be true."- Mirraco323
Who did they think they would fool?

"On a ski trip, the PhysEd teacher allegedly porked the science teacher."
"Someone saw him go in to her room in the middle of the night."
"They denied it but years later they got married."- PlanetOfTheAprons
How did he get the job in the first place?
"Coming into high school as a freshman, one of the first tips given to me was 'if any of your classes are taught by Mr. J, request a transfer out of that class immediately'."
"Luckily, I never had him as a teacher but a few of my close friends did."
"During my first year I heard he was a creep, touching girls in ways that made them uncomfortable, making weird comments, etc."
"I remember one day walking past his class with my friend, who had him as a teacher, and he yelled out to her 'why were you gone yesterday?', to which she replied 'it was my birthday, I'm 15 now!'"
"He winked at her and said 'so close to being 18!'"
"My friend and I turned the corner away from his classroom and stared at each other in disbelief."
"One day close to spring break we heard a rumor that his classroom had been mic'd up, and police were investigating him."
"I guess they found something, because Mr. J never returned after spring break."- fvcksoff
Rebellious at a depressingly young age
"Not in high school but in middle."
"There was a sixth grader on my friends bus who was vaping while on the bus."
"The faculty didn't know who it was, so they called all kids on bus 2, the bus the kid was on, down to the office to question them like it was some police interview."
"Eventually, some kid tattled and the kids bag was searched, they ended up finding 7 vapes and a couple pocket knifes."
"About a month later there was another 6th grader, on the same bus but that's not really relevant, who brought booze to the high school football game."
"No one knows how he got it, and he was taken in a cops car."
"That same kid also apparently set fire to a public bathroom but there was no proof and it was probably just a thing people were saying."- Remarkable-Rule-4423
What sort of "guidance" was she really offering?
"Guidance counselor, woman, sleeping with one of the drama students, boy."
"Rumored to be happening during high school and came out to be true after he graduated."
"She divorced her husband, and they were supposedly seeing each other for a time."- matty_the_demon
Let's hope she was dared to do this...
"That a girl named Victoria, in my grade but not my classes, put a hotdog in her hooter at a party."
"That tube of mystery meat broke off inside her and they had to remove it from inside her at the hospital."
"It was indeed true and she was called 'Icky Vicky' until graduation."- ReferenceOk7943
A loophole if there ever was one...
"That the daughter of the band teacher, born again Christian family, was all about anal because she needed to save her virginity for marriage."
"Apparently it was absolutely true."- fluffy_navel
Where do you even begin?

"That a dude was selling e-cigarettes."
"He was in second grade."- Diamondtrolis164
Barely even tried to hide it...
"One of the girls from my class was dating the biology teacher. "
"They were never explicit about it in school, but he had a clear favoritism for her during class, and after she graduated they let it out officially on Facebook."
"The bonus: the girl's mother was our language teacher, so the girl was dating her mom's coworker."- lenalc
Dangerous games
"Freshman year, someone called a threat in."
"Someone said it was a fellow Freshman my friends and I were close to."
"Police raided his locker."
"Someone said they found a 'punch' list."
"Bout a week later he texts me."
"Apparently he called two upperclassmen girls stupid so they started the rumor to get back at him."
"Police figured it out cause their answers were rehearsed, scripted."
"They still tried to expel him."
"Didn't work."
"Nothin happened to the girls though."- YaHoomanFlame
The people they let teach children...
"One of the teachers called a student a disgrace because of the way he read a sentence."
"I was at school, 1st period, we had RS with a teacher that we will call Mr. A**hole."
"We were halfway through the lesson when Mr. A**hole called out one of my classmates to read to the class."
"This kid had a very strong accent so when he started reading, Mr. A**hole stopped him and called him a 'disgrace' for how he spoke."
"We told our form tutor what had happened but he still teaches us to this day."- TheManicCat2
At least not a rumor anyone should hide.

The big rumour was I will be a doctor and it came true."- Hungry-Theme-5031
It must be said, most rumors begin from an element of truth.
Even though I'm sure there are many people who still can't believe these rumors weren't just the work of devious children.
Keep reading...
Show less
Life is just fraught with the rumors.
The older you get the more you learn about how easily duped we all are.
Who comes up with some of this nonsense?
And why are we so gullible?
Maybe because we don't learn to Google until we're at least 6.
It is time to eradicate some of these silly lies about hazards and danger.
We are more secure than we want the other person next to us to know.
Redditor AirAmbitious530 wanted to know what certain parts of life we don't have to fret about. They asked:
"What things are said to be dangerous but are actually safe?"
I feel like this a lot of danger in the world. But that's just a given with living.
Sky High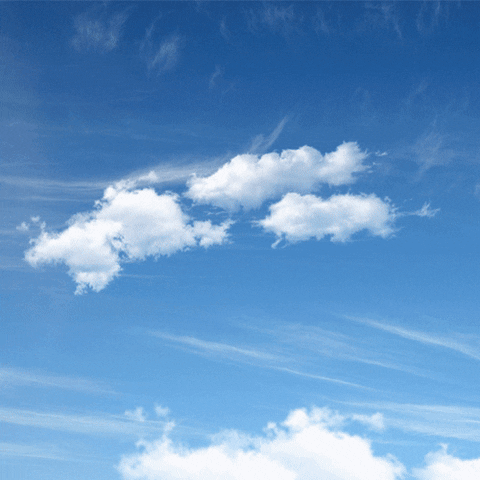 Traveling On My Way GIF by NeighborlyNotary®
Giphy
"Flying is safer than riding in a car by a long shot, right?"
hostilecarrot
"The most dangerous part about flying is driving to/from the airport."
MadaraU
Chewy
"Swallowing gum."
Working-Spare-4799
"I suspect that myth about how long gum stays in your system came to be because of a misunderstanding. Probably someone laid out some fact like, 'It would take your body seven years to break down bubblegum.' Then some dumba** decided that meant it would stay inside you for seven years because he had never heard of pooping before."
carlweaver
In the Mist
"Gorillas. There are zero instances of a human ever being killed by a gorilla in the wild in all of history. They are peaceful herbivores. If you came across a gorilla in the wild just don't be a fool and respect its space. Don't look in its eyes, don't show your teeth, and just overall act submissive and non-threatening and you will be fine."
"Movies like Planet of the Apes and Congo really got people thinking gorillas are these rampaging beasts just waiting to tear you limb from limb. https://youtu.be/Ld8qkDKl89g"
Dates
"Eating food after the best before date."
Never_stop_caring
"My country has a 'Best Before' and a 'Use By' label. If it's marked Best Before it's going to be fine to eat after the date, it's probably just going to suck. Common 'best before' foods include canned foods, cereals, biscuits, sauces, chocolate, sugar, flour and frozen foods."
"Use by means you shouldn't consume it after that date. Common 'use by' foods include milk, sliced ham and shaved meats."
frogbertrocks
Yummy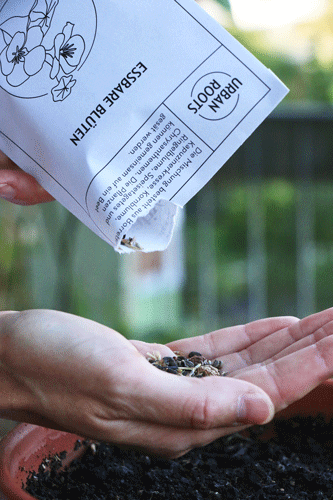 Giphy
"Eating seeds of watermelon/apples. Would take literal lbs of them to kill you."
No-Job-5915
Seeds? Seeds are suppose to be dangerous? Never heard that one. Not that I'm a seed eater.
MOOOOOoooooo....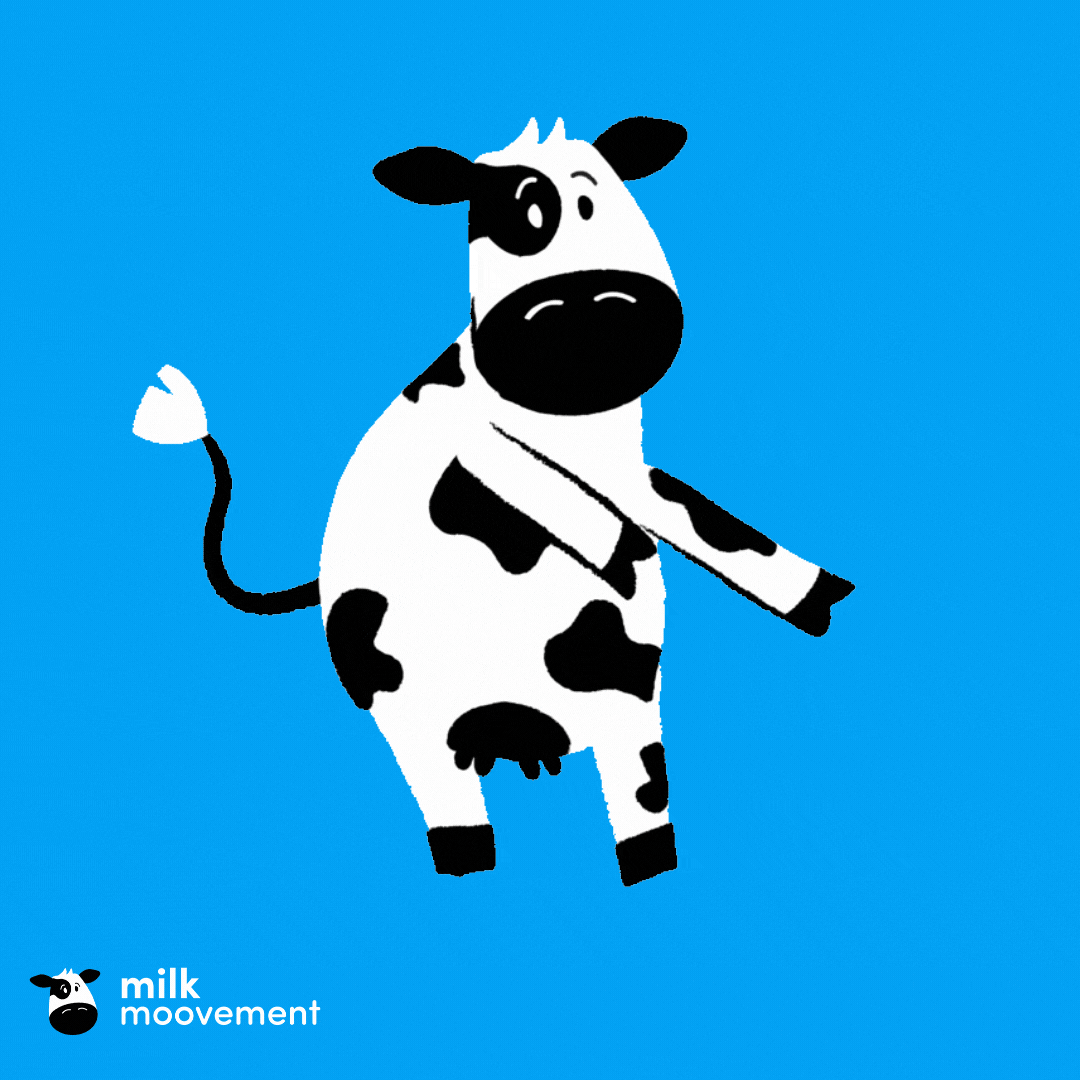 Dairy Cow GIF by Milk Moovement
Giphy
"Sharks, they're a lot safer than movies like Jaws make them seem."
Final-Blueberry5386
"Statically you're more likely to die by cow than a shark."
Empty-Neighborhood58
Crackle
"Cracking your knuckles - there's absolutely no link to arthritis, people just say that because they hate the sound."
poop-in-the-urinal
"I used to crack my knuckles when I'd get waxed. Just to take the sensation away and try and focus on something else. The lady that waxed me would always yell at me about how dangerous it is, maybe she just hated the sound too. But we're even for the pain then haha."
coldsheep3
Inside the Squall
"I'm seriously wondering if 'taking a shower during a thunder storm' should be on this list. I've always heard it was dangerous, but I've never in my life heard of anyone being harmed by it."
heelspider
"I don't know about showering but back when we still had corded phones my aunt was talking to someone when lightning hit the phone line. She had burns on her ear and hand and her hair caught fire. She was, of course very shaken but not seriously injured. She was the first person in the family to get a cell phone."
scooterboy1961
8 Legged Issues
"Tarantulas."
LittleRainghost
"I remember seeing a tarantula in the grass when I was a kid. I went in close to look at it, and it turned to me and reared up, fanning its legs out to look intimidating. Then it immediately fell on its back. Totally shattered the tough guy image."
Nut_buttsicle
From Above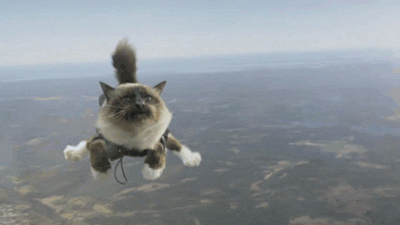 cat skydiving GIF
Giphy
"Sky diving is a lot more safe than people think."
TrickBoom414
"Correct. It's been a long time since I looked at the numbers but IIRC the vast majority of skydiving deaths are experienced jumpers pushing the limits of their skill/equipment. Deaths among first time and students was incredibly low."
Meshuggahn
Life isn't as scary as you might think. You just have to have faith.
Keep reading...
Show less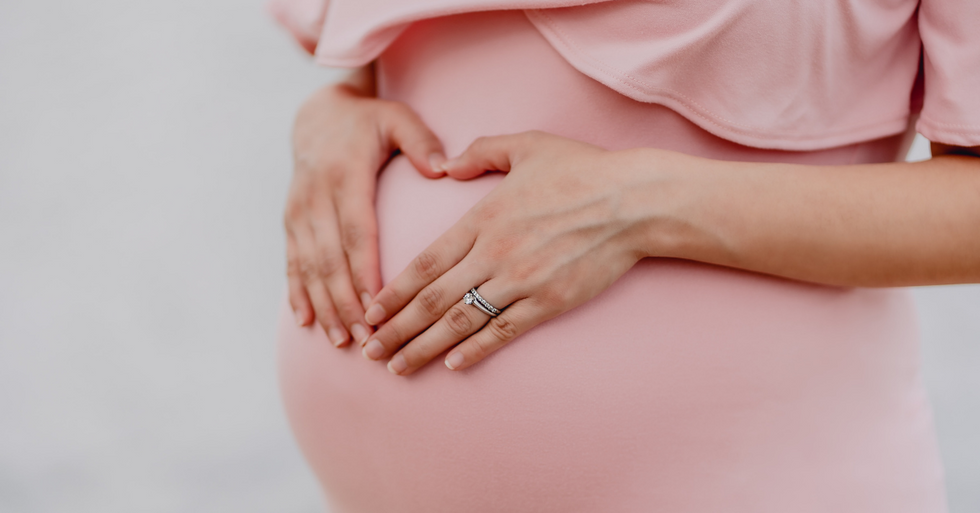 It's a horrible feeling to become estranged from your family. Particularly when family members cut ties with others for simply being their true selves. There are also sad cases where people find themselves with no other choice than to cut ties with family members who are causing pain or abuse. Redditor stillunsureabout made the decision […]
More