Regular readers know I can't get enough of watching Reddit argue about food.
No matter what else is going on in the world, we can almost always count on the passionate love/hate for a food to unite the people.
In a way, pineapple on pizza is kind of a hero...
Reddit user CertifiedAnus asked:
"What single ingredient spoils an entire food dish for you if it's included?"
Infused With Death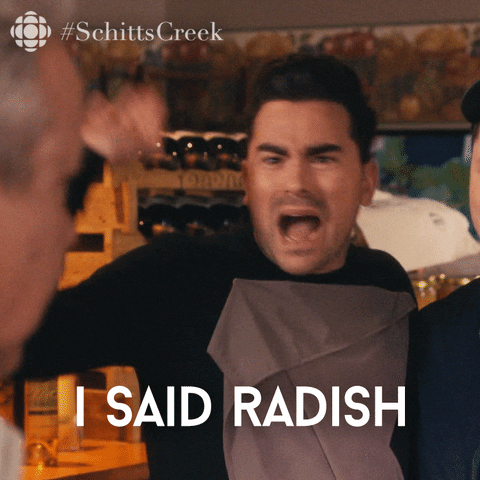 Schitts Creek Comedy GIF by CBC
Giphy
"Warm something up with radish (which is good raw) and it will infuse the food with the taste of death."
- RenegadeMare
"Oh raw they will also spoil it. Tastes like a sewage drain."
- Sharplynx
"Cooked radish is one of the worst things ever."
"I once made roasted radishes as a roasted potatoes substitute. That was a big nope. Worse than doing cauliflower substitutes."
- [Reddit]
Coconut Eggs?
"When whoever you're with makes breakfast using coconut oil."
"Coconut flavored eggs, or bacon anyone?"
- c1nut
"Shortly after I got married, my wife, who is nooooooot skilled in the kitchen, wanted to surprise me and make breakfast."
"I woke up and she started cooking. I took a bite of the eggs and froze, fork in my mouth, eyes bugged out… just… frozen."
"She's looking at me, big smiles, asking 'how is it?!?!' All excited but self conscious."
"She had READ somewhere about putting some milk into scrambled eggs, so she decided to try it. Unfortunately, she used whatever milk we had - which was coconut vanilla flavored almond milk… in the scrambled eggs."
"It was one of the most disgusting things I ever forced myself to smile and cringingly eat. But I did 🤷♂️"

"Coconut vanilla almond eggs. Lol"
- Hot_X7
Sink Water
"Coriander! (cilantro? I'm Aussie so we just call it Coriander)"
- 0ChillPterodactyl
"Yup, I've got the tastes-like-soap gene."
"It was really confusing for me before I knew it was a thing - I couldn't understand why all of my friends love pho when it tastes like sink water!"
"I was trying so hard to like it but I just. Couldn't."
"And was so confused because everyone around me was hyping it up and so happy eating it and I was desperately trying to hide the fact that I couldn't stand it."
"And I had been saying how hungry I was when we went to get it so I was trying to come up with an excuse why I wasn't really eating but man it was not good. (objectively, I'm sure it was delicious! Everyone else said so!)"

"When I found out that that was a thing I felt so betrayed!"
- AerialGame
Please Stop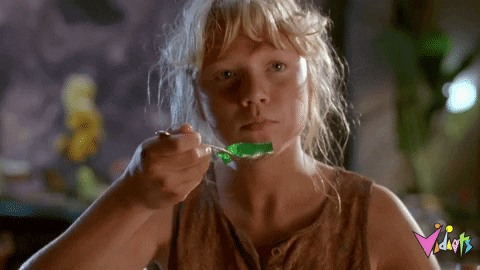 Scared Jurassic Park GIF by Vidiots
Giphy
"Jello."
"Might be a white person thing, but at every single family gathering I've went to there was some kind of dessert that would've been great if jello wasn't added. Can we please stop adding jello?"
"They always f*cking add the jello. Not even the good kind either, always the worst flavors."
"What the f*ck is a 'jello salad'??? Why does a 'jello salad' exist in the first place?? Nobody ever touched the jello salad."
"That never stops them from making it though. Year after year family gatherings were tainted with my disgust for jello salad."
"I stopped going to family gatherings a few years back. I couldn't take the unbearable encounters with the cursed dessert any longer."
- juulululia
Tasting Beige
"Miracle Whip."
" 'Sandwich kicking flavor' my a$. More like sweet-ish and bland. Like tasting beige."
- 14braincells
"I wouldn't say it's bland, it has some kind of zing to it. It's just not good zing. Always tastes like spoiled mayonnaise to me."
- Destron5683
"Hey, beige is my country's entire cuisine!"
- jangoice
"Tasting beige is the best way to describe Miracle Whip I have ever seen."
- user deleted
Stringy Water
"Celery. Never in my life have I had a craving for crunchy, stringy water."
- Hrekires
"I'm with you. I wish I could like it, but it's so bad whether it's raw or cooked. I have to strain them out of my soup if they're in there."
- Jan_Itor_Md_
"I have never agreed with a comment so much in my life. Celery is the devils work and should have never existed."
- dragonborne123
Christmas Medicine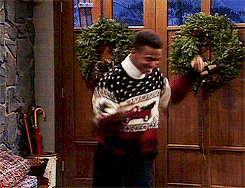 Fresh Prince Of Bel Air Dance GIF
Giphy
"Cloves. It gives food a medicinal taste."
- toothbelt
"This is the first answer to truly fascinate and surprise me."
"I've always thought of it as the ultimate Christmas ingredient. Add it to any sweets during the winter, and they're Christmas ready."
"Even when I taste it in savory Asian foods, the dish is immediately 'Christmas flavored' in my brain."
- dailyqt
10 Years of Trauma
"Avocado."
"My wife once asked me if I liked Avocado shortly after we were married. Sure, I guess I do. So it soon became part of of dinners. A lot. Too much."
"SOOO much that even sprinkled with lemon juice, it soon became unbearable."
"To this day- 10 years later, I can't do anything with Avocado in it."
- 35242
A Peeling Sticker Sound
"Blue Cheese."
:Especially because it comes pretty regularly on top of stuff I didn't ask for it on. On salads, on sandwiches, on steaks, with chicken wings...ugh."
"I had a leather jacket in that got moldy because of humidity in the back of the closet. It got so moldy that it stuck to the wall, and made a 'peeling sticker' sound when I peeled it off the wall."
"Blue cheese smells like that did."
- NecroJoe
It Just Spreads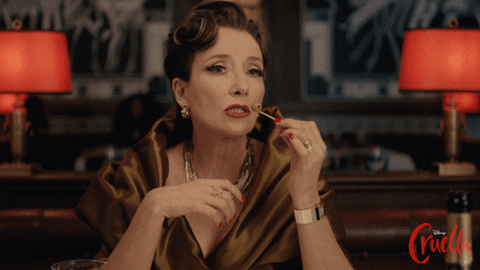 Emma Thompson Chewing GIF by Walt Disney Studios
Giphy
"Olives. The devils grape."
- johngannon8
"And you can't even eat around them."
"Any bite of a dish cooked with olives--be it pizza, pasta or whatever--will invariably taste of olive even if there's no olive in that particular bite."
- flatnosedink
"Yeah, it just SPREADS"
- victorianfolly
Alright, you've heard the hard limits on these Redditors menus, but now we want to know what ingredient you hate.

We've all got one, don't be shy about it. What totally turns you off when it touches your tongue?
Want to "know" more?

Sign up for the Knowable newsletter here.

Never miss another big, odd, funny or heartbreaking moment again.
Keep reading...
Show less
Why do we always have to mess with a good thing?
If something isn't broken, don't fix it.
I know, I sound one hundred years old.
I get technology and life move forward and evolution in all areas is key, but some changes are not always for the better.

Redditor MikiTheOnlyOne wanted everyone to vent about the joys in life that have been stolen. They asked:
"What was ruined that was once so good?"
Things really have changed. I miss my IPod. Yes, my IPod. It was perfect.
I miss the Music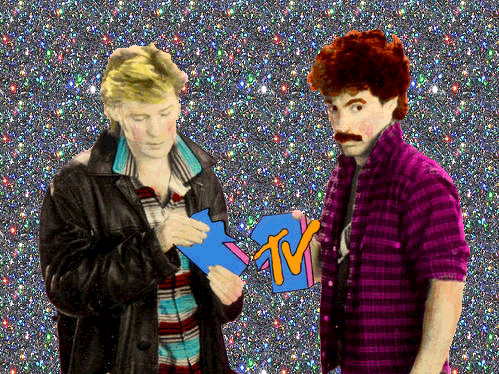 Mtv Vintage GIF
Giphy
"MTV."
heavy_deez
"I was 20 when MTV came on the air. So many good music videos at that time. The channel lost some of its soul when it decreased the amount of music videos and increased the amount of reality shows."
Beautiful-Cat245
No Discussion
"Jump the Shark. Loved that website. Just opinions on when a show began to suck, which I can talk about for hours (I didn't know about Reddit yet). Then TV Guide bought it in 2006 and destroyed it. Every show you clicked on would just cause a search on TV Guide's website about articles pertaining to the show and the phrase 'jump the shark.' No discussion, no anything."
StoolToad9
ads on the way...
"Streaming services. I remember the days when Netflix was king & there were only a few who also shared the industry. Now it seems like there's a new streaming service every week."
CharlieMWY
"My prediction is they will start ads in the future too. It'll end up just like the tv of old. Streaming services will be like tv channels full of ads and you'll flick between them."
FootyJ
The algorithms...
"Youtube."
Fluffy_Speech_8567
"YouTube has become so bad in the last years. I saw a youtuber who got demonetized because he showed how to install Windows 11 on 'unsupported' hardware and that apparently is harmful and dangerous."
QuuxJn
"Their algorithms killed a lot of small/indy creators."
Inglorious_Inge
"For a long time Netflix was anything old and Hulu for the current season of anything. That was reasonable. Now everything is split up."
IudexFatarum
Quality
"The quality of appliances."
No_Indication_6907
"And furniture, and clothing, and homes, and every other consumer good."
TheDrunkyBrewster
The quality decline in appliances and furniture are no joke. Thanks IKEA.
Bad Bones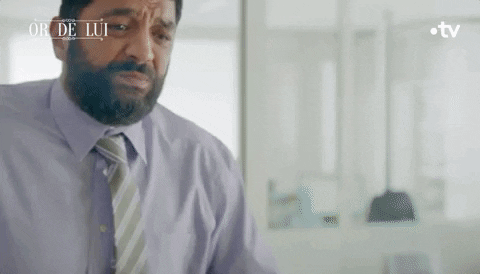 Ramzy Bedia Reaction GIF by France tv
Giphy
"My body lol."
andy-corn
"First thing to my mind was 'My back!', but body will also do. Getting older sucks but hey, it beats the alternative."
realistic_swede
My Favorite
"My husband and I have a favorite vegan restaurant (I only point out its vegan because there are like 3 within an hour of us, thats it). We've been probably a dozen times over the last year and there was always a wait, business was always booming."
"But they were just bought out by somebody new and that person changed literally everything! The menu, the recipes, the wait staff, all of it. And it now sucks. It was amazing before! Why would you buy something that is working for everyone and then change everything about it?'"
Rahallahan
Pixel issues
"Mobile games. Most of them are ridden with adds and paywalls. If you want a good free mobile game, I suggest anything by rusty lake."
ActuallyABagelMan
"A portable console with touch screen and high pixel screen? It's the dream come true. But then a flabby-bird clone made by an intern in a single afternoon and loaded with ads until pus leaks out your phone turns out to be much better in terms of cash flow."
satooshi-nakamooshi
pizza memories...
"Pizza Hut. 90s Pizza Hut was the best as a kid. Especially when we got PS1 demo discs."
tacobelmont
"I worked in Pizza Hut in the 1980's. We would make our dough fresh every morning, and the pan pizzas twice a day (the dough was only good for 6-8 hours). We would prep the vegetables every day, and cut up the garlic bread daily. There was nothing that was as good as a fresh pan pizza whose dough had just risen and then baked."
SnarkyBear53
GOING LIVE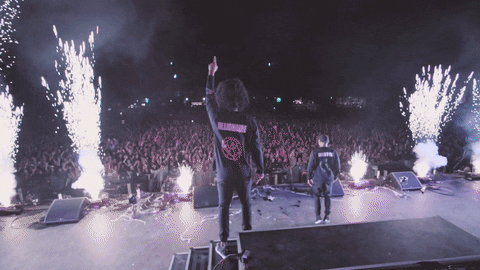 fireworks diplo GIF by MAJOR LAZER
Giphy
"Concerts. I used to be able to see a band for $20-$30 a ticket. Now they're all over $100."
ATXKLIPHURD
"You can blame it on Ticketmaster and all the fees that costs more than the actual ticket."
heypokeGL
Bad Sweets
"Cadbury chocolate. Now it's sickly sweet and has a lower percentage of cocoa in it. Yes, it was bought by US company Kraft. They bought it under condition that they would keep production in the UK, and in just one week moved manufacturing to Poland."
"Some of the Brits must remember how Kraft executive was grilled by Parliamentary committee. Not that it made any difference. When later Kraft was asked why Cadbury chocolate has more sugar and less cocoa in it, they replied: 'Americans prefer it very sweet.' According to them, Americans have very sweet tooth and don't mind the quality."
noregrets2022
seasonal restaurant only...
"There was a great seafood restaurant near a place where my family goes on vacation every summer. After decades of great lobster, scallops, fish and prime rib, it gets sold to new owners and they change the menu around. Family goes to the restaurant to try it out under new ownership. Waited more than hour for seafood that was practically inedible."
"They used to give you delicious bread and salads to start but they were all gone. Word got around and business tailed off so badly they closed for the season (seasonal restaurant only) earlier and earlier. The last two years they didn't even open and it appears they're never reopening again. It's a shame."
REDDIT
Damn Susan
"Youtube, it was once a place for the people by the people. now it's a place for the corporations by the corporation. The worst part is that actual good content creators are too scared to make any decent content in fear of breaking their stupid rules."
"And lets not forget the double standard, 'oh here is a 20 second unskippable advert about a naked woman talking about bras, but lets demonetise that guy who said crap once in 1 of his 500 videos to oblivion.' Youtube died ever since Susan came. And just like a Susan she broke and ruined something that was completely fine and profitable."
REDDIT
Miss the OG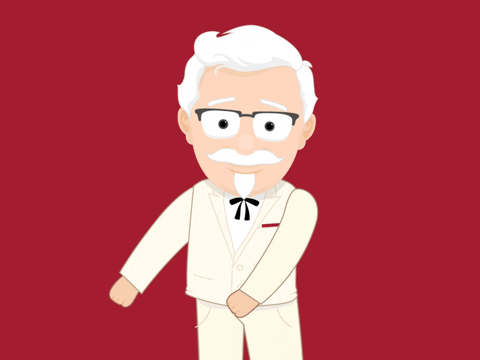 colonel sanders dancing GIF by KFC Australia
Giphy
"Kentucky fried chicken. It's still pretty good… but sucks compared to the old school stuff. I heard Colonel Sanders once went to one of the locations, tried the chicken and was appalled at how horrible it was compared to his method."
KorranHalcyon
The Plunge
"My grades."
Aggressive_Mango_41
"Same. Lockdown ruined my mental health and then my grades just kept falling and I failed a class last quarter with a 4. I don't have motivation to keep going. I'm trying now, but it's hard."
squiggly_loser
"I totally get that, the same happened with me. I fell into a horrible depression and developed bad anxiety and now I don't have the motivation to anything. The worst part is I used to be a straight A AP level student and now I feel like I threw away my future."
Aggressive_Mango_41
In Saint Louis...
"The way turn of the century apartment buildings were constructed, the damn things were built to last and the walls weren't paper thin. Now the newer ones may look good and have more amenities however they are extremely cheaply built and you can hear your neighbors having sex like they are literally in the same room. At least that's the way they are here in Saint Louis."
tdfitz89
As a Whole
"The gaming industry. For the sake of clarity, I'm not referring to games themselves. The gaming industry as a whole is a vile cesspool of predatory marketing, intentional deceit, employee physical and mental abuse, absurd working hours, etc... list goes on. It's hard to have faith in developers when they so frequently engage in filthy crumduggery."
bushpotatoe
Happy Places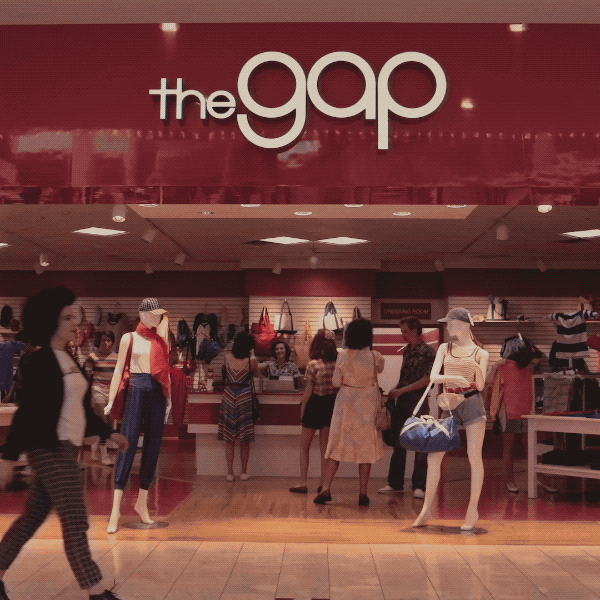 Stranger Things Indiana GIF by netflixlat
Giphy
"Shopping Malls."
TheDrunkyBrewster
"Man, I miss the super cool malls of my childhood in the 80s and 90s."
moonbunnychan
The View is Hazy
"A pristine mountain lake - serene with pine trees, pure water, abundant with fish and much wildlife. As I've described in askreddit, the peaceful lake caught on - the trees were cut down and the lakefront developed with oversized houses and docks for motorboats. Now the water is polluted, the fish are gone, and the roar of outboard motors negates peace and quiet."
Back2Bach
I miss the good ole days. But alas, we move forward.
Want to "know" more?
Sign up for the Knowable newsletter here.
Never miss another big, odd, funny or heartbreaking moment again.
Keep reading...
Show less
I miss sleepovers.
In fact, I was just thinking that once the pandemic is behind us, I want an adult birthday sleepover.
I loved sleepovers.

Even the ones where things went awry.
The nights of tears and hair pulling and screaming.
Let's discuss the scars that were left behind from childhood's favorite pastime.

Redditor Hugosimpon wanted to reminisce about the times a night with friends turned into a nightmare.
They asked:
"What 'accident' happened in a sleepover that ruined the sleepover?"
I remember bedwetting issues being the biggest issue. But we all lived.
911
"Friend woke up screaming in pain, my parents called his parents. They came by and rushed him to the ER, his appendix had burst, he made a full recovery... Minus the appendix."
dac2u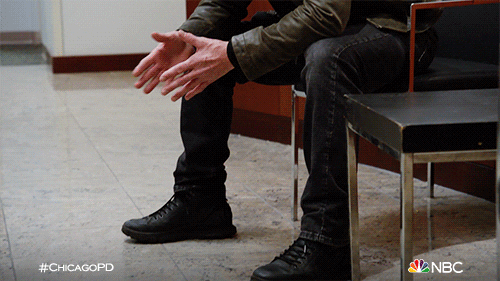 Chicago Fire Waiting GIF by One Chicago
Giphy
Melted
"I had a friend that had been acting up the entire time she was over so every one was already annoyed. Later in the night she was jumping off the coffee table and broke it, spilling melted ice cream all over a laptop and important papers that were on it. So basically she was never allowed back."
rosie8652
"what's this?"
"I had a sleepover for my birthday. Several girl friends were sleeping over. We woke up and one of my friends (the shy quiet one, bless her heart) was gone. Vanished from her sleeping bag. There was also a mysterious dried substance on my best friends sleeping bag. She said 'what's this?' And scrapes and picks it off. Turns out it was vomit. There was vomit EVERYWHERE."
"My mom had to take her home in the middle of the night because she woke up and threw up all over herself. She tried to cover her mouth so she had it all over her hands. She went up the stairs to get to the bathroom and touched the walls the whole way up. When she got to the bathroom she wiped her face on the hand towel and I'll never forget the perfect face print that was left in vomit."
"A real work of art. The real tragedy is my mom had to clean it all up in the middle of the night after driving her home. If you're out there, Madeline, I hope it doesn't haunt you."
"Update: I told my mom how this blew up and she had some tidbits to add that I had forgotten. She threw up in another girls shoes."
"The vomit also stained those towels from hunter green to orange. And the last thing, when my tired mom threw her sleeping bag in the washer, she accidentally set it for 'small load' so when she handed it back to her mom later, chunks of vomit fell out and she said 'you could tell it had been a pizza party.' It was also her first sleep over. Probably last…"
TheRoeski
The Chase
"My wife's older sister and that sister's friend were chasing each other around the house when they were around 10 years old. They were running in a circle set up where you go from a door off the kitchen into the yard and back through a sliding glass door to the living room. Friend was chasing sister and sister slammed the sliding glass door shut. This was the 80s and the house was old by then so this was not safety glass."
"Friend ran full speed into the glass door, going straight through the glass. Story goes, it was as bad as you would expect without any fatalities, with massive bleeding and hospital dash. I can't imagine being either parent on the end of that phone call."
Rune3791
Pooped
"Not me, but a friend's friend who was having a sleepover with his friend. Dude pooped himself while he was sleeping, woke up while his friend was still asleep and wiped his butt on the sheets and left the scene."
Finttz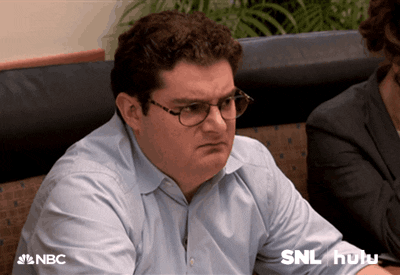 Saturday Night Live Ugh GIF by HULU
Giphy
Well that is disturbing. I thought we'd be hearing about ghosts. But this...
Bad Pretend
"In middle school, on my birthday sleepover, my friend pretended to have a seizure for attention. That pretty much ruined the vibes."
nana_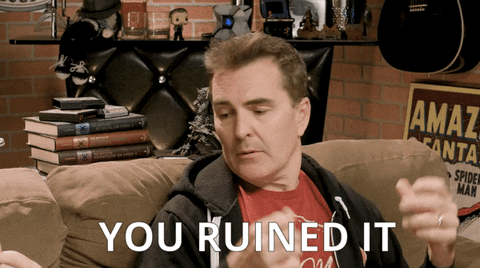 Giphy
Go to Bed!
"This wasn't an accident but my friend and I built a blanket fort under her desk and fell asleep in it. Around 2 am her step dad came into the room, opened the fort and threw a glass of ice water all over us yelling, 'You're supposed to be in bed! Stop trying to hide from me!' Then he saw me, took a few steps back, and apologized and told us to go to bed."
"I was only 9 or 10 and didn't understand what that was all about. My friend was scared and made me promise not to tell anyone, and since I didn't understand what was really happening, I kept my promise. I'm 32 now and I regret not telling my parents about it at the time."
trumpetgrlzrock
Not There
"Former classmate died while hosting a sleepover, age 18-19. He had a heart transplant while a young child, pre-10. I guess it caught up to him and his time came one night. He had 3-4 friends over for the night and when everyone woke the next morning, he didn't. (I was not in attendance)."
Castle_of_Aaaaaaargh
"That's not so great for the attendees, but pretty great for the deceased - getting to spend your last night surrounded by friends is not the worst end to a life."
ppardee
To Rest
"My great grandma had just passed on my moms side and I was 8... me and my 2 cousins were spending the night at my grandma's house (her mom was the one that passed away) my grandma had 4 kids all there for the funeral. Idk what happened but my uncle pushed my aunt through a screen door (not drunk or on drugs) and lost his crap. Needless to say my grandpa was beyond pissed that any one would act this way at a time where we were about to lay someone to rest."
Scoobysnacker420
"borrowed"
"Friend has a mouse running around his attic bedroom. One kid decided to throw his dad's pocket knife he 'borrowed' at it, and sliced open another kids neck when he threw it (completely missed the mouse)."
HAPPY_GORDON_FREEMAN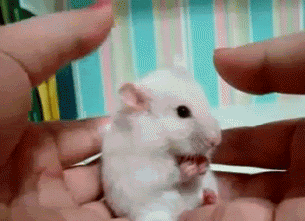 Excuse Me Mouse GIF
Giphy
Kid was a pyro!
"My son had trouble making friends when he was younger. He befriended a kid from school and invited him to a sleepover after having him over to play games a few times. I met the kid's grandmother and she seemed a bit ... worried? hesitant?, I don't know. I assured her he'd be fine with us."
"I let the two of them stay in my trailer in the backyard to have the sleepover. About an hour goes by and my son comes into the house and goes to his room, alone. I asked what's wrong and if they got into a fight. He said no, but the kid's being a bit bossy. I dug a bit deeper and discovered the kid was in the trailer setting fires!"
"I went out there immediately, and found him trying to hide a package of matches and a bunch of burned matches all over the mattress. Now I know why the grandmother was worried. Kid was a pyro! I took him straight home and told my son that he made a good effort to make friends, but some kids just don't make good friends."
knockinbootz
Ruined!
"My friend and I went for a walk in the woods with his jack russell terrier. Every time I was around his dog, my eyes would itch, so i figured I must have been mildly allergic to his dog. After about an hour in the woods, we made our way back to his house."
"We got inside, did the usual upstate New York check yourself for ticks, and sat down to play video games. Within about 5 minutes of me being in the house, my friend looks at me and says something along the lines of 'dude what is good with your eyes."
"So I go into the bathroom and look... my eyes are ALMOST SWOLLEN SHUT!!! It turns out that on our excursion I had touched poison ivy and when we got to the house my eyes started itching from the dog and I rubbed my eyes. It was... HORRIBLE. My dad picked me up immediately. Sleepover = ruined,"
2pull
truth tellers...
"I went to a friend's house for a sleepover in 9th grade for his birthday party. It was like 3 am and the others were playing pool (I was trying to sleep), he accidentally shot the ball too high and it flew into his fathers bar and broke a bunch of bottles. The dad didn't get mad, he was proud of his kid for telling him the truth."
Burrito_mucker_69
Danger
"Pillow fights all fun and games until someone gets smacked in the face with a hard plastic teddy bear eyeball and starts crying."
TheSkyIsData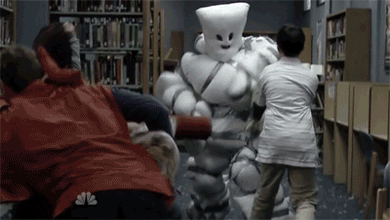 community fighting GIF
Giphy
Disgusting
"At my brother's sleepover party, he and his best friend convinced another kid that their pee (the two of them each took a turn filling the cup) was apple juice and got the kid to drink. Kid's mom came and took him home and my mom flipped out at my brother."
CivilizedEightyFiver
Never Forget
"Me (10) and two of my cousins(11), (13) had a sleep over. We were playing hide and seek tag in the house. My older cousin was chasing my younger cousin. When my younger cousin stepped on a toothpick, while running. It went through the bottom of his foot, it pushed the top of his foot skin up like a tent. It was buried so deep you could no longer see the toothpick. That immediately stopped that and both my cousins had to go to the emergency room. I'll never forget that."
Melodic_Relation_194
On the Floor
"A male friend of mine got entirely too drunk and started bawling about a girl we both knew that wouldn't give him the time of day. The entire group of us ended up sleeping on the living room floor without pillows or blankets, while listening to the host and his girlfriend doing it all night. The same guy that was upset got up TWICE in the middle of the night to pee on the carpet about 4 feet from my head. I never slept over after a big party again."
Deezus1229
Nailed
"My brother fell out of our friend's tree house, and cut his leg open on a poorly placed nail on the way down."
CaptnRiggen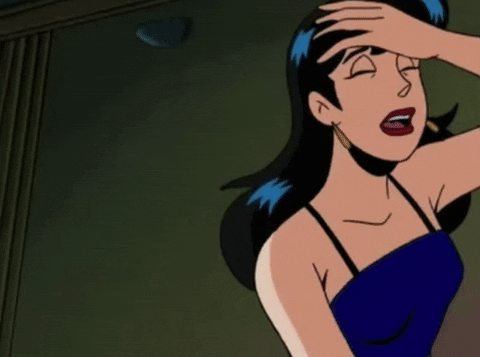 Me Me Me Fainting GIF by Archie Comics
Giphy
Frozen
"My friend's pet turtles 'froze' to death. The had got them about 2 weeks before we had a sleepover and got mad because I told them that i hoped they had the right supplies for them. They thought you could just put them in a tub of water with no heat lamp, sand or foliage. It was the middle of winter and they didn't have good heating. They died and had been dead for a few hours while we were having drinks and playing cards. And they didn't even bury them. They threw them in the trash. I did not stay the night for many years to come."
LA9119
Maybe a ZOOM birthday sleepover. No reason to press my luck.
Want to "know" more?
Sign up for the Knowable newsletter here.
Never miss another big, odd, funny or heartbreaking moment again.

Keep reading...
Show less
Games are suppose to be fun.
It's about fun and not winning.
That's a lie. Winning is winning!!
And don't let love fool you. You stay the course.
Sorry, I'm projecting.
Let's discuss what fun pastimes have really dampered relationships.
Sometimes it's best to just talk. Or watch TV.
Redditor ctw1271 wanted to warn everybody about the competitive situations that are suppose to be fun but can burn down relationships. They asked:
"What's a game that can ruin a relationship?"
I am Monica. Remember she was the competitive psycho one on "Friends?"
I never play games in a relationship anymore.
Not since the fire.
Fork in It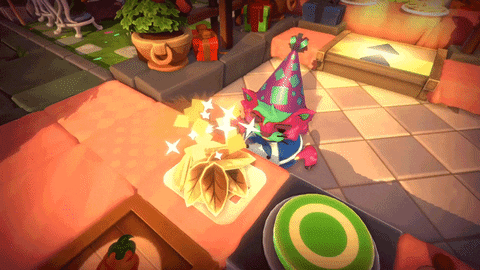 Cat Chef GIF by Xbox
Giphy
"Overcooked has sparked many an argument. Bomb Corp/Keep Talking and Nobody Explodes are both good for this as well."
ItsGotToMakeSense
Word Problems
"My wife and I only ever played one game of Scrabble about 6 years ago - we don't talk about it, ever!"

hackyslashy
"Lol, came here for this. It's probably just how I grew up, my family always played scrabble to win and used the by-the-book challenge rules and everything. Gets pretty intense but there's no hard feelings towards anyone for being a try-hard or whatever."
"I had no idea some people had an entirely different attitude towards scrabble until I saw some Reddit thread talking s**t about people who use obscure two-letter words. Like I don't have the whole list memorized but I'd never hesitate to bust out the old 'qi' or 'za' if I needed to."
Dangerous-Ad-170
The Burn
"My wife loves this game. It goes like this. In bed. Sleepy. Getting ready to drop off into a deep, coma-like sleep. My wife snuggles up next to me and whispers into my ear: 'Do you smell something burning?' Then I have to get up and check the whole house for non-existent smoke. I hate that game."
Positive-Source8205
Just Hug
"Spin the bottle."
Professional-Toe2279
"I was once at a party with my ex boyfriend, and this game came up. I said I wasn't comfortable with him kissing anybody, since he wasn't even a big kisser in our relationship, and we proceeded to argue and he went upstairs and sulked."
trowawae1
No Loyalty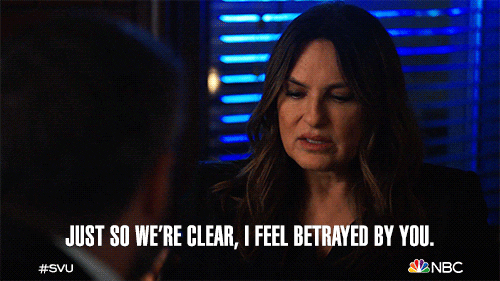 Episode 9 Nbc GIF by Law & Order
Giphy
"Diplomacy. The object of the game comes down to stabbing other players in the back."
churchoftom2
Is it wrong I want to play these games? Is that why I'm single?
Stay Confined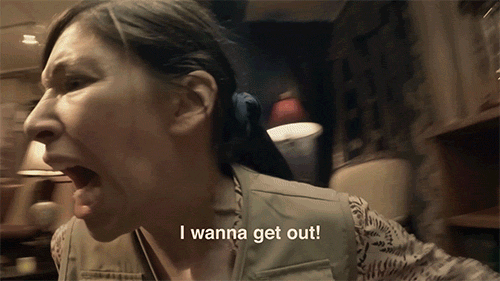 Yelling Season 8 GIF by Portlandia
Giphy
"Escape Rooms apparently."
DrWuDidNothingWrong
"I'm so sorry. Escape rooms are the best. You'll find someone who can do escape rooms with and you'll thank the fates that this one ended."
informationmissing
Shut Up!
"Some people call it A**hole, others call it Presidents. It's a drinking/card game. I've seen hell break loose more than once. A lot of people I know just outright refuse to play it due to its nature. It's become "'he game what's name we do not speak' kind of thing."
dullgreybathmat
Chances
"Risk; have gotten into multiple fights while playing the game. We quite literally had to start making truces with a 'kick in the b*lls' rule, where if you broke the truce, the person you broke it with gets to kick you in the balls. Truces were either over a certain border(s) or over a pre-determined number of turns."
"Added fun idea (having myself played many different variations of risk)... try playing LOTR risk (possibly the most advanced/complex version of the game) with the ring and extra mission cards (as well as the territory/reinforcement cards) and see how many rule disagreements you get into."
studude765
Damn Dumbo
It Takes Two. Supposed to be a game about saving your relationship and learning to work together right? Well it was all going well until we got to the point where the couple theorizes killing a stuffed animal Elephant will save their marriage. Don't ask me why, I truly don't know but my bf immediately went from having fun to nearly crying over this elephant begging for her life and my stupid monkey brain thought 'yes must complete task at all costs, will throw this thing off building because it says so.' My bf now thinks I am a monster and I'm inclined to agree."
SenPay_Me
Not ready for Secrets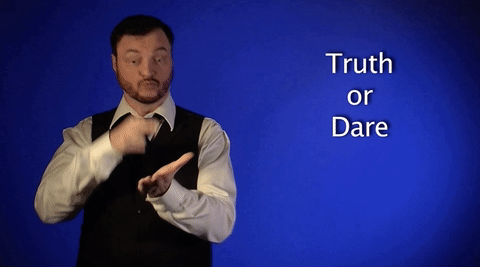 truth or dare asl GIF by Sign with Robert
Giphy
"Truth or dare."
Scoob1978
"I dare you to divorce me and take both our children into exclusively your custody and only allow me to see them 1 a month at a place and time of your choosing under the supervision of child protective services."
SnippDaschund
Just be simple... play some card games. Though that has brought me trouble before. Just watch Netflix.
Want to "know" more?
Sign up for the Knowable newsletter here.

Never miss another big, odd, funny or heartbreaking moment again.
Keep reading...
Show less
As an audience, we love a good plot twist–with "good" being the operative word.

When a revelation we didn't see coming is executed so effectively, we want to throw our shoe at the screen because we can never articulate the brilliance of the storytelling in that moment.
But then there are times we would rather throw eggs and rotten tomatoes at the screen for an implausible plot twist thrown in for no valid reason other than to stump the audience.

Curious to hear opinions of moviegoers, Redditor cheemsgyaru asked:
"What's a plot twist that is so bad it ruins the entire film?"
People found the journey was interesting until they arrived at the disappointing destination.

The Fakeout
"Birth - A movie about a kid who knows everything about a woman and claims to be her husband who died (so a reincarnation story). Then at the end they just go 'oh, just kidding I unburied your journal and read everything about you.'"
"So not only does it take away from the whole plot but it also makes you realize the movie is just about a kid (like 9 years old) who lies to get with an adult woman who's husband died (they kiss and take a bath together in this movie)."
– ThirdRepliesSuck
A Time Wasted
"Any twist where the entire movie is a dream. F'k off."
– Theundercave
"Ironically the only time I think it actually worked (for me at least) was Click, because a twist that bad really only works as a joke."
– willstr1

More Like Downgrading
"'Downsizing' looked so promising but ended being so disappointing. It started out as one kind of movie and took the weirdest turn?"
– rainymidjuly

The following action films went out with a whimper, according to these Redditors.
Visitors From Outer Space
"Almost any film where the ending is 'surprise it was aliens.' It just feels like they wrote themselves into a corner and decided to use a deus ex machina and called themselves clever."
– akirakitano

Two Different Movies
"Hancock is a great film with a terrible film stapled on halfway through."
– Dracon_Pyrothayan
"Was going to say this. The first part of Hancock was such a unquie take on the super hero genre then it felt like an odd romance religion type spin."
– themolestedsliver
Cop-Out Nemesis
"Spectre where Christoph Waltz was 'behind' every bad thing that ever happened to James Bond. You'd have to be a 5 year old to believe that crap."
– evilmonkey9361

When Star Wars Fans Balked
"Somehow Palpatine has returned….."
–Alternative-Shape-59
These were panned for movie endings having no rhyme or reason.
Unnecessary Deaths
"Anything in the 90s where the hero has to die at the end for literally no reason. I'm looking at you, Pay It Forward."
– Phoenix_of_Asclepius
The Break-Down
"The ones that come outta nowhere."
"Like a great twist should be subtle enough to where it shocks you in the moment, but then looking back you see the clues leading up to it. Like a magic trick."
"A good twist you see coming, but will second guess yourself at least once. Like a well known magic trick with two possible outcomes."
"A decent twist you see coming a mile away, but fits the story well enough. Like a common, overdone magic trick that's can still be a bit fun."
"Bad twist comes out of nowhere, destroy at least one character, and doesn't seem to make sense. Like those sh**ty, obviously fake prank videos."
"At least that has been my experience."
– LazyTypist
The Thing About Villains
"When someone who is very clearly dead ends up being the villain in the end. Or when the villain ends up becoming allies with the good guys."
– -Your_local_loser-

It's understandable how riled audiences get after being dealt with a cop-out ending.
They've invested in these characters for nearly three-hours of their time, only to find out it was aliens all along or nothing but a dream.
But kudos to the audacious filmmakers for taking a huge leap of faith with their creative ideas. We just want them to stick the landing. Is that too much to ask?

Want to "know" more?
Sign up for the Knowable newsletter here.

Never miss another big, odd, funny or heartbreaking moment again.
Keep reading...
Show less