Life is waaay too short and it flies by waaaay too fast. So we have to stop impeding the moments in life that could bring us the best and most exciting. We're trained to play it safe and always step in line. Well... it's time to step and dance out of line! Just try. You'll see!
Redditor u/A-Classic-Blunder wanted everyone to regale us with their best risk taking life moments by asking.... What was your biggest "Screw it I'm doing this moment?"
For Harry....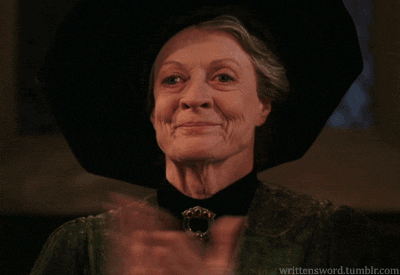 Giphy
Skipping days of work during a conference, to go to Disney World and Universal. No way in heck was I getting a free pass to Florida and not going to the Wizarding World of Harry Potter.
It was worth every second. SnyperPrincess
20/20!!
A few days ago I had the opportunity to get Lasik. I just had to call out of work. This upset my boss but forget it 4 days later and I'm already 20/20!!! rachel226
Keep up with the eyedrops if you want it to stay that way. mllestrong
Thanks for the advice! I'm trying to around work and so far so good. Is it helpful to do them after the first week? I'm gonna ask my doctor on Monday when I see them. rachel226
And I slept for 2 days....
Hitting "send" on an email I wrote my husband's mistress. thenletskeepdancing
I slept so much better when my ex husband's mistress's fiancé called and told me that he caught them. I knew, I knew it in my soul, but I didn't have any proof and it was making me feel like a crazy person, and he kept telling me I was crazy, but I just couldn't put my finger on why, I just knew it and couldn't prove it, so it was just eating me on the inside.
Once I knew, I knew I wasn't this crazy paranoid jealous crazy person. He still wouldn't admit it, but I didn't need that any more. And I slept for 2 days. Pm_me_baby_pig_pics
I have a Problem....
Called my wife and told her I had a drinking problem.
Hard damn phone call to make I tell you what.
Of course she already knew, most did, but getting it out there verbally was hard. Real hard.
I'd also like to thank Topo Chico bubbly water for satisfying my "need to drink cold bubbly drinks" and "need to be holding a beverage" urges.
Sober and hydrated, 1.5 years. campoanywhere
Stand Up.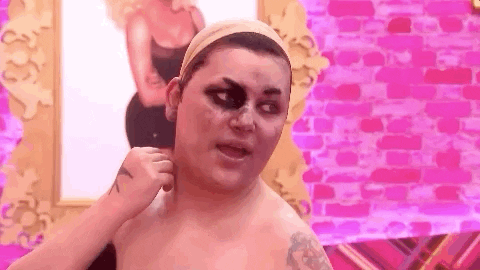 Giphy
My friend was being picked on by the bully last week, and I went in. He's fine, I have the black eye. BSH_DeadSkull
Best decision I ever made.
Was going through some domestic violence BS and wasn't allowed to leave the home for months at a time. They tried to choke me to death, yelled at me a lot, etc. I can't remember all of it. My grandmother had died and I'm pretty sure it was the intent to kill me and get my part of the inheritance. The inheritance money finally came in after about six months of this treatment, and while the other person took his half and went on vacation, I took my half and bought a Greyhound ticket and got out of there. Best decision I ever made. TheEggRollCommandsIt
9 minutes away.....
I was a flight nurse at a company who liked firing people. We were transporting a patient from a car accident who became pulseless. Per policy we were meant to go to the closest hospital. Our closest hospital was 9 minutes away, however this hospital was tiny and couldn't care for our patient. 13 minutes away was a trauma hospital. Our patient was dead and statistically speaking was going to stay that way - but his only hope was the trauma hospital. I told the pilot to go the trauma hospital knowing full well this would be reviewed and I would be fired for violating policy. Fortunately the trauma hospital did a fabulous job and he survived - I was reviewed but not fired.
Update/Further Details - I did not expect so much interest. The policy is closest appropriate facility when the patient had a pulse (i.e. trauma, neurosurg burns, pets, etc). But when you lost the pulse the belief was any ED is better than a medic and a nurse in the back of the helicopter. I tend to agree with the philosophy behind the policy, doing 2 man CPR in the back of helicopter is very difficult and tiring, and we didn't have blood, lab work, etc. I also imagine most areas don't have two vastly different levels of care with just a few minutes difference.
The belief is land, go to the ED have more man power and more tools, if you get ROSC, get back in the helicopter and keep going (the patient would likely have two bills - but that is another story). Our belief was the patient was hypovolemic and needed a cortis and a mass transfusion - getting emergency release of blood at small hospitals never happens quickly, so the argument would have been we made our decision on time to blood, versus time to hospital. We probably would have still been fired, but it was our best chance. TheNurseConsultant
The Following.... 
Followed a girl to another country.
Now married 15+ years. hwarang_
Followed my now-husband to Canada ~10 years ago after less than a year together. Zero regrets. From the outside it sounded fucking dumb, but we knew it was an all or nothing moment and we both wanted all. ExceptForThatDuck
The Call Back. 
Asking my now wife if I could call her back the next night after she called looking for a roommate who had moved out. We had talked for a couple of hours that night. She said yes, I called her back the next night. We've been together now 17 years, and got married two months ago. FloydDangerBarber
Getting Away...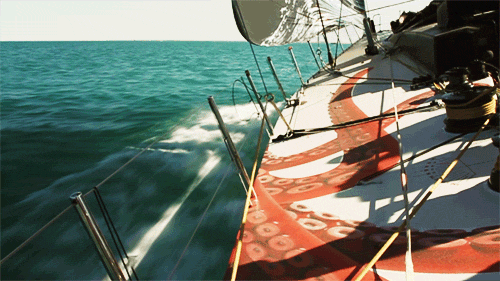 Giphy
Bought a sailboat. Quit a decent paying job that I hated. Sail from New York to the Caribbean where I hung out for a year then sold the boat back in Florida and then spent the next five months hiking the Appalachian trail. Went back to work for a year and now I'm currently backpacking through South East Asia for the next 6 months. bigmommashome
Keep reading...
Show less
Submissions have been edited for clarity, context, and profanity.

Keep reading...
Show less
People don't always make the best decisions, and the impulsive ones can be some of the worst. Impulsive or risky decisions don't always lead to disaster, though.
Positive changes can also come from knowing that something is a risk and deciding to go for it anyway.
Keep reading...
Show less
Risk is inevitable. Falling in love, making a career move, merely crossing the street is all a gamble. We can try to analyze and prepare but the guarantee is fantasy. All we can do is try and breathe deep. There are even people who make 'risk management' a career, but that just seems like a limp option. Nobody can ever truly factor the unknowns. Life is going to happen as she sees fit. When the plan goes haywire, you reflect and learn how to implement better next time.
Redditor u/_lady_macbeth_ wanted to know who has some life plans that didn't go as expected by asking.... What was your "The risk I took was calculated, but man am I bad at math" moment?
Keep reading...
Show less