The price of lobster used to be dirt-cheap because they were so plentiful. In fact, it became known as the "poor man's protein" among European settlers and it was often fed to the imprisoned and the enslaved.
But times have changed – lobster is pricey and considered a high-end meal. If you've ever heard someone complain about poor people on welfare who are enjoying a nice meal once in a while, you might want to educate them.
People shared their thoughts with us after Redditor Seraphina_Renaldi asked the online community,
"What is classy if you're rich, but trashy if you're poor?"
"Being..."
"Being on a first name basis with a judge."
UpinSmokeMC
A spot on answer. They do they there are two justice systems: One for the rich and one for everyone else.
"Wearing..."
"Wearing a bathrobe all day."
tomw_n
It's the difference between looking lazy and looking... well, like Hugh Hefner.
"Someone else...
"Someone else raising your kids."
CompetitiveVanilla14
Haha, isn't that the painful truth?! We all felt that one.
"If a poor person drinks..."
"Drinking in general. If a poor person drinks someone will say, 'No wonder they're poor, they spend all their money on alcohol.' The rich won't be judged for it if they decide to spend hundreds of dollars on a bottle of scotch because they're rich."
vercetti87
This is very true. Many believe that the poor should not be allowed to enjoy the finer things in life.
"Casinos."
"Casinos. The biggest disparity is looking at the people in the high stakes areas that are roped off, and compare them with the people waiting in the breezeway for the bus, after they have blown their monthly income."
VariousCricket4695
Casinos are depressing. They're not like the movies at all.
"Getting money..."
"Getting money from the government."
poxxy
If you are rich it is called a bailout. If you are poor you should work harder. Love how that works.
"If you live in..."
"If you live in a tiny home it's 'eco friendly' but if you live in a trailer you're trash."
Kamisquid
This is spot on. Trailers should not have that stigma attached.
"Buying..."
"Buying old cars."
[deleted]
Those classy rich folk buying all of the '98 Grand Ams!
"Moving..."
"Moving around a lot."
jellyjoenut0301
I don't think moving around as a kid is ever luxurious. It's just romanticized.
"Minimalism."
"Minimalism. Can you really call yourself a minimalist if you're just too poor to afford stuff?"
-oaktown-
Being poor, minimalism is very useful. It's also the only choice.
It's quite the world we live in, and the wealth disparity can be a lot to take in.
Have some observations of your own? Tell us more in the comments below!
Want to "know" more?

Sign up for the Knowable newsletter here.
Never miss another big, odd, funny, or heartbreaking moment again.
Keep reading...
Show less
People give off cues as to their economic background all the time. The clothes they wear, the car they drive, how they spend leisure time; all of these things are serious clues into how much income a person has swirling around at any given time.
As such, when we see these people doing these things, we immediately get some information about them, which leads to assumptions.
"What hobby makes you immediately think 'This person grew up rich'?"
Here were some of those answers.
Keep reading...
Show less
It's time for rich people games!
You know what I mean - that thing we all do where we daydream about what shenanigans we would get into if we had unlimited funds? This time, we're focusing on our homes... which seems extra poignant considering the housing crisis thousands of people are facing.
Reddit user "breathingsaveslives" asked:
What ridiculous features would you put in your house if you had a ridiculous amount of money?
It you were expecting things like a helicopter pad, a giftwrapping room, or a personal Starbucks ... well... keep reading.
Pizza Party
"An outdoor brick oven for pizza. Then I'd hold pizza parties, instead of grill outs." - flpacsnr
"You don't need a lot of money for a pizza oven. I put together the jankiest oven for free and it gets above 700 degrees!" - myshkiny
"Definitely! And inside the pizza oven you could have a rotating stone baking surface, so you can have multiple pizzas gradually cooking as the stone rotates. Take a cooked pizza out, shove an uncooked one in, and it'll be cooked by the time it finishes its 360°." - green_meklar
Splash Pad
"Swimming pool in the basement designed to look like a cave." - ilike7hournaps
"Complete with a waterfall that's fed by a river that flows through the house starting from a fountain in the lobby. Also, behind the waterfall is a bar" - BigSwedenMan
"We current have a pool - it's nice. It's a standard in-ground pool with a diving board and slide. If I had unlimited $ I'd rebuilt it into a kind of grotto with caves, waterfalls, bridges, fountains, etc. It'd be awesome!" - HouseRenovations
The Horror-Movie House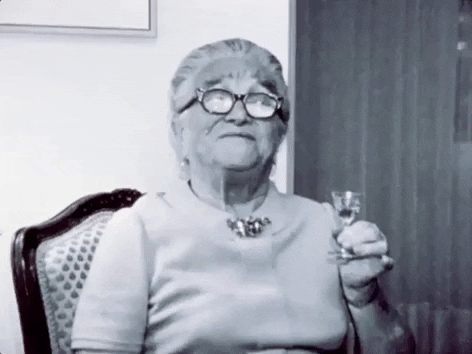 GIF by Archives of Ontario | Archives publiques de l'Ontario
Giphy
"A gigantic kitchen with plenty cabinets for all my things. It would include one of those industrial dishwashers that clean dishes super fast and easy. And appliances for whatever I want."
"Í would also get a nice, big dining-room for all the fancy dinner parties I would throw."
"My house would also have a garden with a lot of flowers, but not too much. I don't need bugs. I would have loads of flowers, and a raspberry bush. I would create a beautiful terrace to have tea on."
"As a kid, I sometimes visited this nice, old lady who lived in a big home. Her garden was amazing, with flowerbeds, and a terrace, and you could look at it from a balcony. All the way in the back was a wall, layered with raspberries."
"In the summer we were allowed to pick them, because this woman and her husband weren't gonna. Inside the house was kind of like a horror-movie: Confusing hallways, a dark attic, and a mysterious office. It was the ideal place for children to play hide and seek, and then finding a ghost or something." - ieatalot2004
Vacuum Walls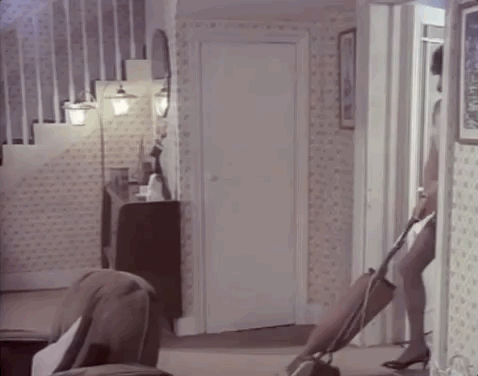 Vacuuming Freddie Mercury GIF by Queen
Giphy
"There are these hidden baseboard vacuums where all you do is sweep towards the gap at the baseboard and it vacuums up everything. Definitely I would have that in the kitchen, bathroom, and near both entry doors." - okcallmegoddess_
"This is real?!? I want vacuum walls!" - breathingsaveslives
"The maintenance is difficult, and I've yet to see one functioning as intended after 5 years without being completely rebuilt."
"It's such a lovely idea that I really wish was executed better." - TragedyPronFamilyVid
10 Seconds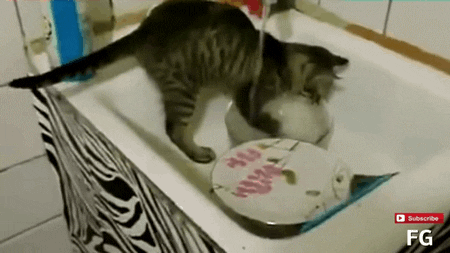 Cat Chores GIF
Giphy
"I worked at a kitchen for a little while and they had this dish washer that you just slid the dirty dishes on a rack underneath it, pull down the handle and it jet washed them in 10 seconds." - [reddit]
"I mean in a restaurant those dishwashers are practical but why would you need it at home? How often are you going to need 30 plates cleaned in a minute and a half?" - MountainCandidate0
"Family of 4, eating 3 meals in a day is 12 freakin' plates, forks and approximately 30 toddler cups because they somehow vanish into a black hole."
"Every day is a full load of dishes in the dishwasher. Miss one load and the sink is too full to get sh*t done."
"Full load of dishes in 10 seconds? Hell yeah!" - ihaveabibledegree
Going On Tour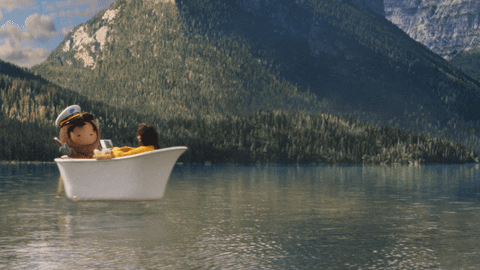 Water Bathing GIF by Salesforce
Giphy
"I'd want a bath on rails that takes me out of my bathroom and through a very slow tour of my pirvate and secluded garden while I wash." - Auserna
"I didn't know it, but now I want a toilet version of this" - ggrindelwald
Rich Friend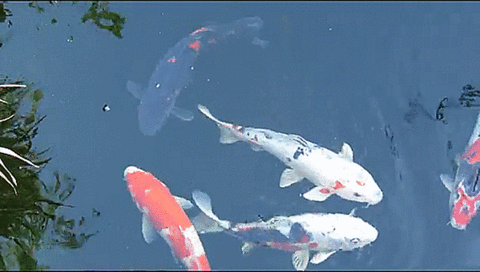 fish koi GIF
Giphy
"Had a rich friend. She had a large koi carp pond with stepping stones that you had to cross in order to reach the main bedroom."
"And then the door to the bedroom was some sort of round thing that you rolled aside to enter. Since seeing it I've always wanted exactly that." - pawnografik
Access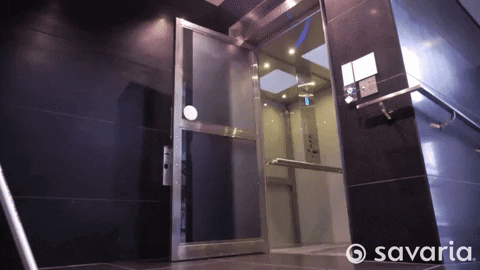 Design Architecture GIF by Savaria
Giphy
"An elevator for my disabled boyfriend." - goldenalpha207
"I came here to say "an elevator for my cat to go into the garden dowstairs", and now I feel bad." - lbpixels
Dungeon Master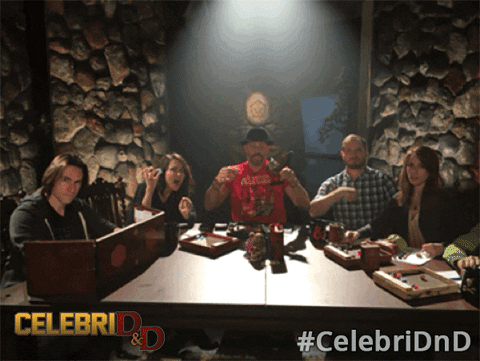 Dungeons And Dragons Dnd GIF by Nerdist.com
Giphy
"I'd pay people to sit in a room all day and night. When I'm in the mood, they have to play dungeons and dragons or magic the gathering with me. They would live on my estate with up to 10 chosen friends or family, they would earn a nice salary."
"They would all have a copy of the Player's Handbook and I would have two butlers, Jeeves and Alfred, to bring me rulebooks upon demand."
"Jeeves would double as the rules lawyer. Got a question? Ask Jeeves." - chubbychaseryou
So what would YOU put in your dream home? Sound off in the comments.
Keep reading...
Show less
Life is a mere summation of your experiences; what you've seen and what you've done. Obviously, your mileage may vary, as people living in different parts of the world. or going through different upbringings, have a difference of opinion on certain matters. For example: Walking out onto a private beach with personal showers would definitely give you a different mindset about how public beaches are run and operated
Not everyone is rich, and if you grew up in the upper-middle-class to the wealthy class, then it probably showed without you even realizing it.

Reddit user, u/bassistmuzikman, wanted to know when the veil lifted as they asked:
"People who grew up rich, when did you realize you were living in a bubble and not like everyone else?"
Just Pay Cash. What's The Problem?
"When I went to college and had friends who were complaining about student loans."
JoeyJUULS
"Same here, I remember when I started seeing a girl at uni and she said she had loans. I asked her why she didn't just ask her parents for money... Grew up a lot that day."
MrNob
Not Everyone Has The Same Pockets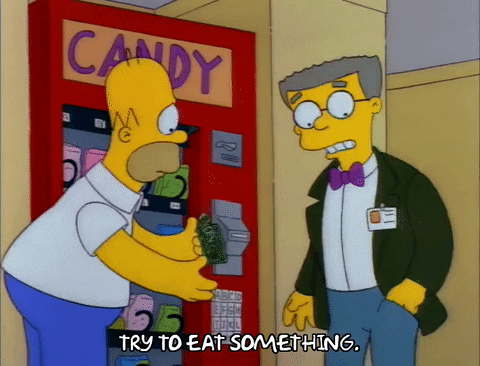 Giphy
"I'm not super rich, but things really hit home when I was with a friend and his mother started to panic because she couldn't afford milk for her toddler son (my friends little brother). I was just walking around with $40 in my pocket for no real reason so I gave her $20. She was embarrassed to be taking money from a 13 year old, but swallowed her pride for the sake of her children."
"I knew my friend wasn't as well off, but it never fully hit me what that meant before then. To me, being poor just meant someone couldn't afford nice things. What it meant to struggle with basic necessities like milk never really struck me before then."
Dubanx
All It Takes Is One Meeting
"Whilst not "rich" rich, I'm certainly solidly middle class - detached house, a holiday every year, new clothes on the reg, private schools from the age of 3 to when I left school at 18, a hefty allowance from my parents during uni... I was the least well off amongst all my friends so I just assumed I wasn't poor but I wasn't rich."
"Until I met a girl at uni who lived the first 6 months of her life in a homeless shelter and talked fondly of the council house her and her mum got to stay in for a whole year before they realised it was too big for a family of 2 (it was a 2 bed house)"
smidgit
At Least You're Thankful For That
"I didn't grow up rich but definitely wealthier than the people around me. I realized we lived in a bigger house than most but I assumed that was just because it was 5 of us (three siblings and my parents) + pets. Anyway, I became aware of my situation in high school. I would message my friends to hang out but they said they couldn't because they didn't have spare money. Not even for pizza. That's when it hit me."
"I've never been in a position where I couldn't do something because money was tight."
"I thank my parents for that."
pocketgo
Yeah...Just Don't Think About It
"I didn't realize that not everybody had allowances in college. Especially not when your weekly allowance is more than most people make in a month."
"It still weirds me out, but I just try not to think about it or bring it up. Saves me a bit of guilt and a lot of sideways glances."
vanillarice24
Count The Rooms. Then, Do it Again.
"The day I realised that we are a family of three and my parents bought a five bedroom house. (I later found out that was because they wanted more kids, but unfortunately that never happened). Meanwhile most of my friends had 2 bedroom houses, and quite a few shared with siblings."
maxthefrenchone
When You What You Had Isn't What You Have
"I wouldn't say "rich" but well off or upper middle class in the 80's and 90's. I realized when we lost it all during the early 90's recession and we went from a big 5 bedroom house to a 2 bedroom apartment in a not so great part of town. Definite wake-up call."
ragingduck
Both Ends Of The Spectrum
"For me it was when I went to college and met my best friend. Here I am with my college being completely paid for by my father and my brand new apartment (being paid by my dad) and I figured that's normal. Anyways my best friend had to drop out because he couldn't afford it anymore and he actually lives in a section 8 apartment complex with his family of five. It really hit me seeing how much his family struggles just for the basics in life. It opened my eyes and humbled me. My family isn't rich but definitely upper middle class."
"Then I met my boyfriend who is from a more upper class family and I saw how for him it was normal to go in lavish cruises every break with his family and how nice and big his house is."
haananyy
Not Just One, But Two
"I thought it was normal to have a second home until 3rd grade"
[usernamedeleted]
Some People Have To Make It On Their Own
"When I was a kid, I thought everyone's parents had money saved up for them to go to college. Or at least, everyone who wasn't "poor". It was a shock to my whole world-view in high school when I realized I was in a small minority and very very lucky. And especially in college when I realized how many people were working full-time on top of a full-time courseload to pull it off."
A--Blaster_69
"We Took A Plane To Our Cruise."
"When I was like 11 my friends asked me what I did over 2 weeks we had off and I claimed I went on a cruise and then came back home and flew in a plane to and from the ship. They were shocked because they didn't go anywhere, kids always pointed out my luxurious lunch it was weird. Then I had party at my house and now to this day everyone calls my house a massive massion and I get teased being called rich."
ThatOneGayWitch
Very Different Definitions Of What "Acceptable Gifts" Are
"When the mother of a friend of mine had to sit me down and explain to me that, no it's in fact not normal to receive a boat as an elementary school graduation gift from your father... I had no idea that most people didn't give their children things like that at that age. Was a real culture shock for me"
f-ckehead
"How did that conversation start? Did you ask your friend why they didn't get s boat and their mom told you other kids don't get boats? What kind of boat? I'm so intrigued by this story..."
dberna243
"Lol ok so my dad compensates loving his kids by buying us whatever we want since he's never around. So when I was in 8th grade I, for some reason I can't remember now, I became obsessed with speed boats. So naturally, my dad bought me a speedboat for graduating (because I could definitely drive a boat at that age???). I had a friend that didn't go to swanky private schools, and didn't live the same kinda lifestyle I grew up with. My dad didn't really approve of us being friends but he wasn't around enough to stop it and our maids always encouraged it so we hung out a lot during summertime."

"Her, her mom, and I were all out one day and I was kind of not subtly bragging about this top of the line speed boat I got and her mom had to take me aside and tell me that wasn't normal and I shouldn't brag about things like that because not everyone was as well off as my family was. Real eye opener for me."
f-ckehead
You Realize Your Mistake And Try To Make Up For It
"When I was in high school and I lent my friend a few bucks and she had trouble paying it back. I knew that there were "poor people" around, but I was going to an extremely expensive private school and it didn't hit me till then that some of my classmates were on scholarships and not everyone could afford to buy the school lunch every day."
"It was a really sobering experience and I started trying to pay for as many things as possible after that for my friends (ex. Buying us all pizza, insisting on paying for peoples' lunches, etc.). Also, I stopped keeping track of who I was lending money to and simply gave it out. My parents wouldn't miss the money and my friends didn't deserve to worry about it. Unfortunately it caused me to earn a reputation in the friend group as "the loaded friend" and I started getting treated badly because I "just didn't understand." Just had to deal with it till I graduated. I try really hard to keep it on the DL now."
anonymous_1128
Not Everyone Has A House?
"I did not grow up rich. But my husband did."
"His sister once said "I didn't know everyone didn't live in big houses until I went off to college." Apparently she led a VERY sheltered life."
awhq
"I said this in another thread similar to this, but when I was younger I didn't know families lived in apartments. I thought everyone had a house and apartments were only for students."
Johnnie_Karate
The Magic Kingdom Tends To Be On The Pricey Side
"When I started talking in school about the pros and cons of Disney World vs Disney Land, and people were like 'YOU'VE BEEN ON VACATION?! LUCKYY'"
jonahvsthewhale
All The Best Games, All The Best Systems
"I was about 12, I think. When friends would come over they would go on and on about how big the house was and how I had more games and computers and sh-t than them (they especially seemed freaked out about the maid) and I just started to realize that I didn't have the same circumstances as most."
"They wouldn't all say it if it weren't true, I assume. I did have other friends with money, especially when I started attending private school, but I didn't realize they were well off either."
LoveAndDynamite
"...shame that it was at the expense of a person I loved so very much."
"The first time I went to my best friend's house. His circumstances were the exact opposite. His parents tried their best, but his dad often didn't have much work during the winter, and his mom didn't work outside of the home. They had 6 kids, and usually had things like pancakes for dinner. I'm in an upper class part of DC, with every toy and electronic imaginable, and he had none. It was a good lesson for me to learn, but it was a shame that it was at the expense of a person I loved so very much."
hestianvirgin
"I always had taken it for granted."
"I was talking to a friend about going to the town's public beach and they were saying how horribly crowded it gets in summer, and I suddenly realized (I was well into my 20s) that I had never had to go to a public beach because I always had at least two private family beaches to go to, one with cabanas, outdoor showers and space for cooking."
"I always had taken it for granted."
GorditoCat
The Sky's Not For Everyone
"I have a family member that grew up with a private jet. The first time she flew commercial she turned to her family and asked "who are all these people on our plane." On flying- I'm no way rich but I was reading that the majority of the worlds population, over 90% didn't take one flight last year. I'm not sure if that's true, I'll look for the post, but that hit me pretty hard how fortunate I am to fly to see family sometimes."
Highplowp
The Friendships Don't Always Last
"Not rich, but upperish middle class. I went to a play date when I was 10 and his mom was single and they lived in a tiny apartment. I couldn't figure out why he didn't have a house or a dad. Sad to say I was so uncomfortable that we didn't stay friends much longer after that. Sorry Darren, you were a good dude and I was dumb."
somethngrandom2635
"My friend was like that, for a while she lived in a two-bedroom apartment and shared a room with her brother. It took me a while to realize that they just didn't have a lot of money."
DuskofNight23
Life Hit You Early And Fast
"So this happened young. My dad worked in IT. International company, bunch of business trips to like every major country in the world and every major developing country. He got fired/company filed for bankruptcy. This happened whilst I was 8. Suddenly the only income we had was from my mum, working in the public sector for the state, helping mentally ill people. We went from expensive toys, Nutella for breakfast and expensive lunch items to buying birthday presents at basically dollar stores and hoping for hand me downs so that I could get clothes that fit me"
"Whenever we had a school trip, we had to save up 2 years in advance and ask relatives for help paying for those school trips, maybe not see relatives that lived far away for birthdays and other important things. My dad only got a job after 9 years of looking. My teen years consisted of hand me down clothes, worrying about social events and lunch. I still haven't grown out of the mentality despite my dad having a well paying job now. It's crazy what the 2008 crisis did."
CheapYoghurt
Ask The Kids. They'll Always Know.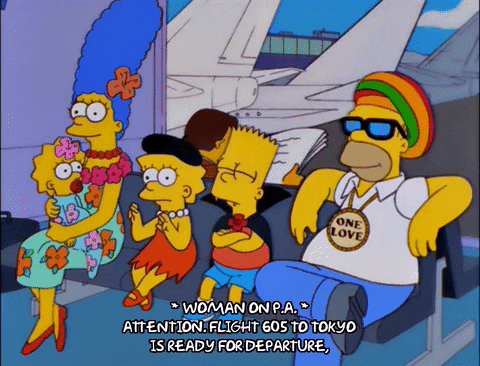 Giphy
"Define "Growing up rich". My dad didn't start making real money until I was at least 10 or 11. We were comfortably middle class before that."
"I guess it started when we moved to a new city and people in my school would openly ask/tease me about being rich. I think the first thing I started noticing was that we took a big annual family vacation, usually on a plane, while many of my friends have never flown before."
Yserbius
Taking What Could Be A Negative And Turning It Into A Positive
"When my dad bought me a house to live in rent free, no mortgage. And realising that most people dont holiday in the algarve twice a year."
"My house is now a hostel/safe space for anyone I'm friends with/close to who needs a place to stay."
thepurplehedgehog
Perspective is a very important thing. Do you have similar experiences to share?
Post them in our comment section below!
Want to "know" more?
Sign up for the Knowable newsletter here.
Never miss another big, odd, funny, or heartbreaking moment again.
Keep reading...
Show less
Money doesn't mean anything when it comes to measuring class, dignity and humanity. Those lessons seem to be lost on many wealthy degenerates. Showing off your wealth to a point that is extreme only exposes one's lack of self-esteem and taste. Nobody begrudges you for having it but there is no need to belittle everyone else with your (lucky) good fortune.
Redditor u/hughesyy94 wanted to hear how the other half is living a little too loud by wondering.... What are some of the trashiest ways you have seen people show off their wealth?
Keep reading...
Show less