People tend to judge the actions of others but seem to draw a blank when confronted about their perceptions.

A person may not think on the same level as other individuals who behave differently, but that doesn't mean those individuals are lacking in morals or ethics.
Yet, people sure can be critical without explanation. What's their deal?
Curious to hear examples of generally misunderstood activities, Redditor fren-z703 asked:

"What things are frowned upon for no obvious reason?"
These work-related situations got the stink-eye.
Well-Deserved Time Off
"Taking all of your earned PTO."
"As if by scheduling 10 days off in a year you are somehow taking advantage of the company."
– ernieball
Work Stigma
"Certain jobs. If you tell someone you've been a janitor for 6 years there's a good chance their response will be a frown."
– Jabber-Wookie

Shocking Turn Of Events
"My parents frowned upon me for years after I dropped out of college and became an electrician. They would ask about how my day was and I'd tell them it was rough, lots of labor and hard work (that's just how it works when you're fresh and new in the industry) and they would berate me saying things like, 'well, this is what you chose instead of college like your brother!'. Then I started doing work on their house at their request, and they saw the kind of profession I have. They thought differently of me after that."
– Mr_Wizard91
Everything In Moderation
"Not being a part of hustle culture. If you want to work restless towards something, that's great, but don't hate on somebody because they don't. For me, I value sleep and want to have time to myself where I don't have to think about working and just enjoy doing nothing."
"There's no problem needing time to rest and literally not work yourself to death."
– Jewbacca071

Some people have a problem about those who may or may not be sick.
Makes Me Sick Thinking About It
"Calling out sick when you're actually sick… especially when it's more than one day."
– Snoo-6071

It Doesn't Concern You
"Lol I never understood lying about being sick. Ill just tell you the truth and if you have a problem with it thats your problem. I've worked enough jobs and paid my dues and now I get benefits."
"A 'mental health day' or 'just need a day to get organized' is perfectly valid IMO and if u want to press me on it, ill find a job that values and respects me."
"Especially when the person pressing you about it is not the one writing your checks. It's understandable in certain circumstances like if there was a deadline or something needs to get done. But otherwise, chill out dude."
– Calm-Respect-4930

Stay Home For Everyone's Sake

"Ignoring Covid for a second, I feel like showing up to work when you're clearly super sick should get you in more trouble than making a sick call. Especially in casual jobs I've worked where people are desperate to make money they'll show up half dead, coughing and sniffing because they don't want to miss that juicy Sunday shift etc. Few days later half the team is sick because they all caught it from the prat that refused to stay home."
– cheapdrinks

"You do you" is not a manta shared by the majority.
Why The Stigma?
"Confidently buying pregnancy tests."
"I'm 26, in a stable relationship, lived with my SO for a few years, yet when I go to buy tests the people behind the counter (often women 50-60ish) become sheepish and try to do their best to conceal it."
– foampiano

This Causes Some To Raise Alarm
"People who choose to sleep late."
"My mum thinks it's some kind of reflection of bad moral character if my younger brother who does a physical job lies in on his days off."
– AberNurse

Different "Body Clock"
"Being a night owl instead of an early riser. I'm not lazy, just have a different body clock. I've always felt guilty about it, though."
– wimpy_one
Budget Choice
"Getting the cheapest bottle of wine on the menu."
– fizzytangerines

Being Switzerland
"Not having an opinion on a subject."
– flacocaradeperro

Our Lips Are Sealed
"Confidently being quiet/silent."
– Celq124
"Yep. Realized that in my teenage. The shy or intoverted person gets percieved as arrogant."
– mysixthredditaccount

The Wallflower
"My ex husband's family said I was stuck up because I would just listen and take in the conversation around me. If I didn't have anything to contribute, I would just listen. But, they took it as me being a snob."
– Chevy3Girl
Solo Moviegoer
"Going to a movie by yourself. You literally sit there quietly watching a screen for hours. I usually catch them by myself, but people act like I'm disposing of a body when I do that."
– yankstraveler
Private Time
"Going out alone. Anywhere. Park, cinema, restaurants, concerts.... All my friends and relatives think I'm weird, but I just want to have some good time with nobody I know around."
– North_15_
Those closest to me know I'm not a seafood person, although that has gradually changed as my palate expanded over the years.
I still have my hard limits, but I will have sushi.
Because of my Japanese heritage, people–included my family–always expressed their disapproval for my antipathy towards seafood in my early adulthood.
I think they were just disappointed since the Japanese culturally thrive off of eating foods from the ocean, and I was the antithesis of that.
They just had to give me time. I eventually came around to eating slimy fish flesh, and my family couldn't be more proud.

Keep reading...
Show less
It takes next to nothing to ruin a person these days.
When people are a hot mess it's easier to expose nowadays.
Be careful how you act. Because everything you've built, facade or not, can crumble.
Redditor ChadGeraltofRivia wanted to discuss some very important life lessons. They asked:
"Warren Buffet said, 'It takes 20 years to build a reputation and five minutes to ruin it.' What's a real-life example of this?"
Reputation is everything. And it's fragile. But just try to be your best self and you should be fine. Maybe.
Bye Brooke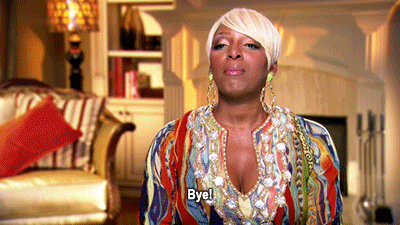 Real Housewives Goodbye GIF
Giphy
"Youtuber Brooke Houts. Uploaded a wrong video, in which she was abusing her dog."
truthrevealer07
"popular enough"
"Artesian builds. CEO destroyed the entire company by deciding a winner of their raffle wasn't 'popular enough' to get the prize."
bulboustadpole
The best and most ironic part of this? Their sh**ty attitude towards the winner meant that a bunch of companies went to the winner and offered them a free PC and sponsorship."
"Thus giving the winner way more than they'd otherwise have won and ensuring that those other companies signed on a trending streamer due to their publicity in the incident. Artesian literally hamstrung themselves and handed their competition all their business."
AlkalineArts
Pervert
"Had a teacher in high school that everyone loved. He always helped kids who were being bullied, fully sat down with us and tried to mediate any conflict in groups as well. No one had a bad thing to say about him. One day a news story breaks that a teacher was caught filming up girls. Next day our favourite teacher had taken a few 'personal days.'"
"Everyone defended him saying it was only a coincidence that he was gone. We knew it was him when they started talking to girls from our school. They found footage of underage girls on his work laptop, 99% were students. Destroyed his career, family and life."
forgotten-cifer
'Communicator of the Year'
"Kelly Blazek used to run a closed job board for Cleveland area openings, mostly marketing-related. A young professional dm'd her on LinkedIn and her nasty response was so profoundly awful it went viral. I think she even had a 'communicator of the year' award revoked."
Don't Lie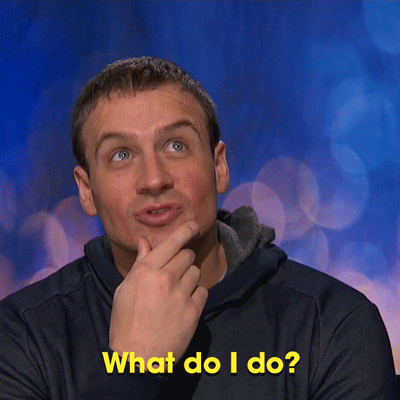 GIF by Big Brother
Giphy
"At one point, Ryan Lochte was arguably on the way to becoming as big in the swimming world as Michael Phelps. Then his lies about being robbed at the Olympics torched his reputation and career."
Averagejoee1990
Oh Ryan... what were you thinking? Were you thinking?
Nice Suit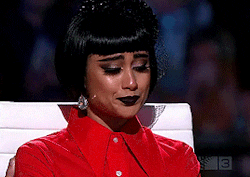 sad natalia kills GIF
Giphy
"That X Factor judge who told a contestant, wearing a SUIT that he was trying to copy her husband lmfao. I think Natalia Kills was her name."
roamingaroundhere
The Coast
"On the Gold Coast in Australia, the theme park Dreamworld lost all it's reputation after 4 people died in an accident."
Ok-Emergency-1382
I didn't remember hearing about this so I looked into it. Tragic. 3 of the 4 people killed were in the same family (brother/sister/brothers boyfriend).
"perfect"
"A former boss in the Army did it. He was son of a general, airborne ranger, and had a family right out of stepford wives. He was the 'perfect' soldier and family man. Until one day it was found out he was banging an interpreter he met in Iraq.
"He hid this for a number of years, but it was eventually discovered that he was flying her all around Europe on US Air Force planes in order to keep her close and keep it a secret from his wife."
"The Army found out and he was forced into retirement and had to pay several hundred thousand to cover the cost of the misappropriated aircraft. The divorce proceedings were quite comical as well. Made the military newspapers and everything."
BigSkyMountains
'Institute of Directors'
"Gerald Ratner. At one time 'Ratners' were a nationwide chain of jewelry shops in the UK, they were known as an 'affordable' jewelry shop. In 1991 he was a guest at the 'Institute of Directors' and made a speech where he called the stuff sold by his shops, 'total Crap.'"
"A popular range of earrings was described as being cheaper than a prawn sandwich and compounded it by saying the prawn sandwich would last longer. Shares in the company dropped like a stone and he was fired by the majority company shareholders."
ArcTan_Pete
In an Instant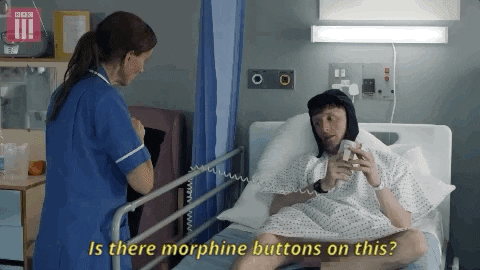 season 5 morphine GIF by BBC
Giphy
"Had a supervisor who decided to get blitzed on morphine and alcohol before writing a racist, incomprehensible, unprofessional email and sending it to every subordinate. Every single person turned against him, and he was gone from his job really quickly after that. (And he was tenured and everything). Happened in an instant."
parkervoice
Bad Memories
"This well renowned family I used to go to church with, they were the prime example of a loving happy family. Years later it comes out the husband was having an affair, divorce, and he moved out of town, the church didn't accept him anymore, neither did the community. The family also moved away cause they just couldn't stay in the same town anymore because the affair caused bad memories, they needed to start over."
Inevitable_Repair625
Lies
"I knew a girl who worked her a*se off to get into a doctorate school. She got expelled because she cheated on the first exam and was caught by a professor."
InnocentTailor
"That sucks, but I have to admit that it was right. Academic honesty is a pretty basic trait for a doctorate."
Yo_mama_buys_A1JX52
Perfect Career
"I was just reading a story about how a police officer with a perfect career, ruined everything by buying donuts and scanning a barcode for a carrot to make it cheaper. Lost his job for that."
strawberryry
"Real thing apparently, the UK cop paid 7 pence (nine cents) for a 7.75 pound (9.50$) box of donuts. Stealing donuts is the most stereotypical corrupt cop crime."
Tylomin
$$$ 4 Life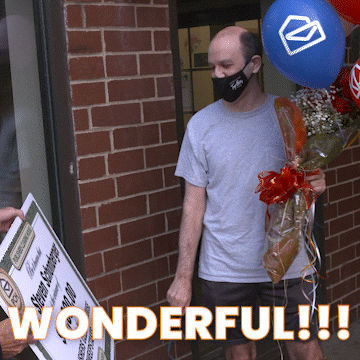 Awesome Money GIF by Publishers Clearing House
Giphy
"There was a Publisher's Clearing House building company earlier this year that disqualified a prize winner because the company owner thought the winner's social media presence was too weak. Not fake, mind you, just not popular enough to be worth sponsoring."
Shibbledibbler
Bad Dudes
"Matt Lauer! That dude got wiped from NBC history."
Some-Tall-Guy75
"Similarly Brian Williams. One of the most famous and trusted news anchors, running NBC nightly news for 11 years. Then a story broke about him having false or misleading reporting and comments from years earlier about the Iraq War, then he got the boot. Didn't fall as far - ended up doing some minor show on MSNBC, but a relatively huge and nearly instantaneous drop."
jodax00
'The Word'
"Shabba Ranks. He was genuinely being described as 'the new Bob Marley'. Then he appeared on 'The Word' and stated that the punishment for homosexuality should be crucifixion. You can see almost see the exact moment his career ended."
paulydee76
Bombed
"A pizza delivery guy was belittled out of tip by rude local car dealership employees. They went really off on one, treating him badly, and threatened to get the pizza delivery guy sacked. The incident was caught on camera, and the internet went out for revenge. The car dealership was review bombed and I think one of the colleagues were fired."
REDDIT
Oh Lance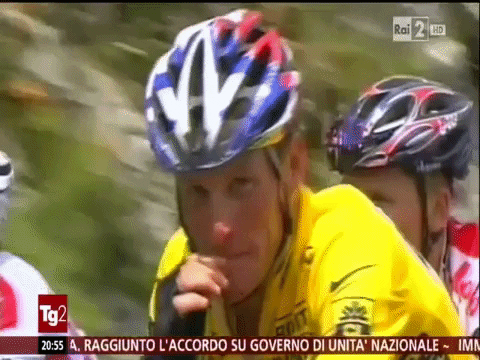 Tour De France Sport GIF by holimites
Giphy
"Haven't seen Lance Armstrong's name yet. Scientists studied his body for years to find the cause of his incredible performance, just to have him openly admit to using steroids."
thecelticpagan
The Dead
"Nelson Rockefeller was Governor of New York before serving as vice-president under Gerald Ford. He was found dead at his secret townhome. His wife wasn't there but his girlfriend was. She was 49 years younger than him."
"'Rockefeller's Law' states, 'Never do anything you wouldn't be caught dead doing.'"
copperdomebodhi
Be better. Don't let life ruin who you are. It only takes an instant to take down who you are.
Keep reading...
Show less
Certain countries just develop a reputation with the rest of the planet.
Sometimes it's earned, but sometimes it's way off base.
So what about Australia?
Are the rest of the Earth's stereotypes about the land down under fact or fiction?
Redditor Phrince_Prillip asked:
"Non-Australians, what's the first thing that comes to your head when you think of Australia?"
Nemo
"P. Sherman, 42 Wallaby Way, Sydney."
- yamsnavas2
"Just keep swimming."
- AceAmphiptere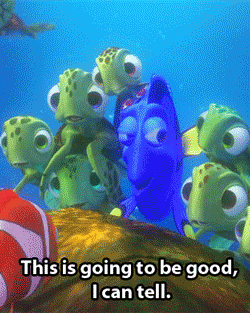 Giphy
Mr. Dundee
"A voice in my head saying 'You call that a knoif?'"
- Flaky-Fellatio
"Love the pronunciation of the word 'Knoife'."
- Phrince_Prillip
"That's not a knoife. THIS is a knoife."
- MadnessPersonified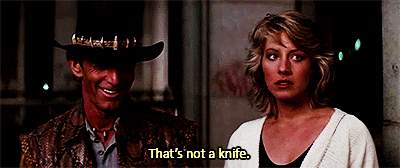 Giphy
"I hate that my answer was kangaroos."
"I know more about Australia but f'king kangaroos pops up first."
- yankiigurl
"AUSTRALIA=KANGAROOS"
- Zgirl333
"Kangaroos, yes. But specifically that kangaroos are just buff donkeys."
- Torshii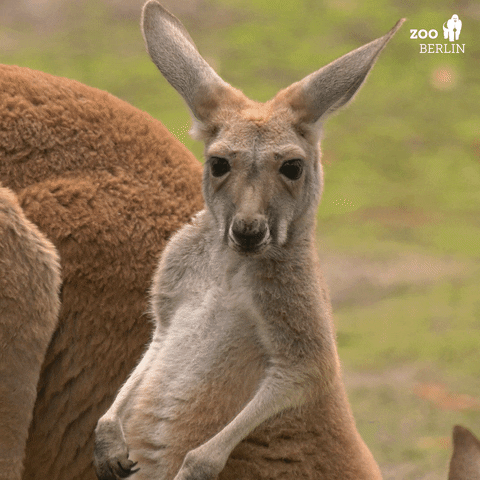 Giphy
Food?
"Answering honestly, the first word that popped into my head when I read your question was vegemite."
- ReadyTadpole1
"Now I want some Vegemite."
- Fabulous_Parking66
"Please don't make the mistake everyone makes. Remember, it's not chocolate. This has been the Australian Government Department of Vegemite Health and Safety."
"Funded by the Australian Government Canberra."
- ProbablyNotYourMum
"If you are a foreigner, the first time you eat vegemite, it should be spread so thin that it is a light brown smear. Half a pea size might be too much for one piece of bread."
"Now if you are an aussie and still do that amount, you are weird."
- Theosie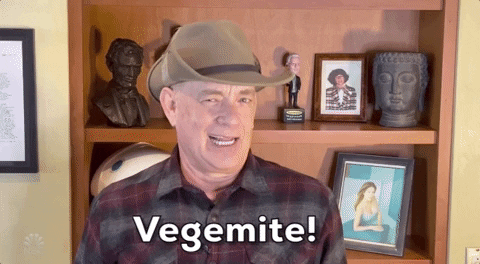 Giphy
R.I.P. G.B.R.
"The Great Barrier Reef. It's a dream of mine to see it one day."
- macaronsforeveryone
"Better book yr ticket soon…"
- BandicootPlastic5444
"I guess my dream is dead in the water, literally."
- macaronsforeveryone
"People say it's all dead but there's still an enormous amount of living reef to be seen. It's definitely worth going to."
- philjorrow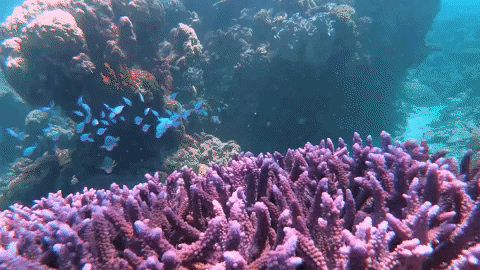 Giphy
Southern Hemisphere
"Summer during end of the year, December."
- ixhejehdbejeh
"For whatever reason, we still play all the old Christmas songs. even White Christmas, when it's summer and like 40°C (104° F) outside."
- rawker86
"Christmas on the beach is sensational."
- Reddit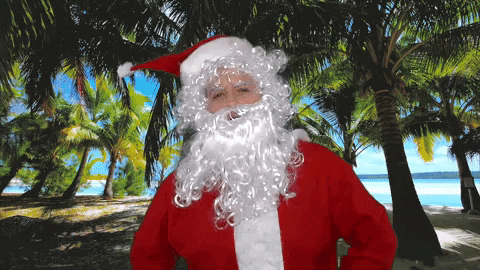 Giphy
Crikey
"Steve Irwin."
- Ok-Chocolate5893
"When I was a kid it was my life goal to meet Steve Irwin, I was obsessed with the man. When he passed I was absolutely inconsolable for days."
"Also, does anyone remember the episode where he lays with his dog [Sui] before she passes? I've been trying to find the clip and was never able to."
"No idea why I want to make myself cry but it was a really touching moment."
- la-bano
"Bless that wonderful person."
"We miss him, my eyes just watered from thinking about him, he was my first ever celebrity death, and I was devastated as a young boy."
- Sir_Admiral_Chair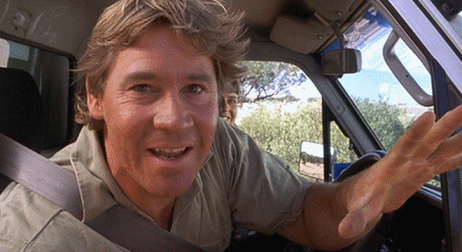 Giphy
Chomp!
"Crocodiles."
- Deana-Marie
"Ooh! Saltwater crocodiles!! I'd forgotten how big they can get."
- pennyraingoose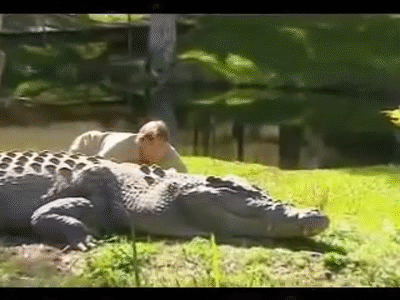 Giphy
🎵 You better run, you better take cover...🎶
"Men at Work's 'Down Under' automatically started playing in my head when I read the word Australia."
- Jaded195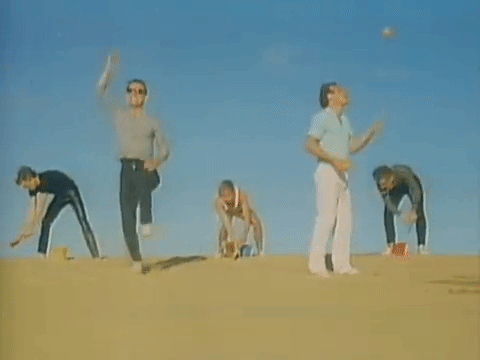 Giphy
Changed Perception
"German here, now living in Australia."
"Before: heavy drinkers, kangaroos and koalas."
"Now: Huntsman spiders, bushfires, flooding and heavy fines for everything."
- drschnaps
"Twas an early morning after a big night with my mates. Everyone was sleeping, and I got up from the couch to go to the toilet or whatever."
"I came back to witness a chunky Huntsman spider walking across the tiled floor, toward my friend's bedroom door."
"I could hear its footsteps."
‐ PHILOSOMATIQA
"The big spiders are fine, it's the tiny ones that will kill you."
- My-Witty-Username
A lot of animals made the list, but koalas, echidna and wallabies did not.
Did anything else synonymous with Australia get forgotten?
What do you think when you hear Australia?
Want to "know" more?

Sign up for the Knowable newsletter here.
Never miss another big, odd, funny or heartbreaking moment again.
Keep reading...
Show less
Cute and cuddly goes a long way when it comes to human opinions on our fellow fauna.
But the animals that prey on the cuter critters or are a bit bitey or less than lovely never fare as well in the court of public opinion.
While some animals are as vicious as their reputation claims—looking at you honey badger—others are simply misunderstood.
Redditor MrBonelessPizza24 asked:
"What animals have a bad reputation they don't deserve?"
Vultures
"At least in my area of the US, the buzzards [turkey vultures] clean up the trash and dead animals on the roads. Yes, they are not pretty to look at but they do the job barely anyone wants to do."
- Cheetodude625
"Fun fact about vultures. In India because cows are revered they would euthanize old or sick ones with a special chemical as it was deemed the most humane way to do it. However despite having an almost steel trap of a stomach this chemical was also killing the vultures."
"The vultures would usually eat the dead cattle when they were decomposing. As a result decomposing cows were no longer being consumed and were beginning to spread sickness to the people around them."
"The Indian government had to make a change to the way cows were euthanized and as a result the vulture population bounced back and sickness due to proximity of rotting cow corpses went down."
"Vultures are very important to the ecosystem, but are usually treated badly because of their primary purpose within it. They shouldn't be, they provide an integral piece of it."
- Ghonaherpasiphilaids
"Himalayan cultures have to assist the scavenger birds by cutting up their dead and feeding it to the scavenger birds."
"Where they are above the frost line nothing really decomposes. It's also much too cold for burial."
"I'm sure they appreciate the birds, as they'd have died of disease without their assistance."
- PolarBare333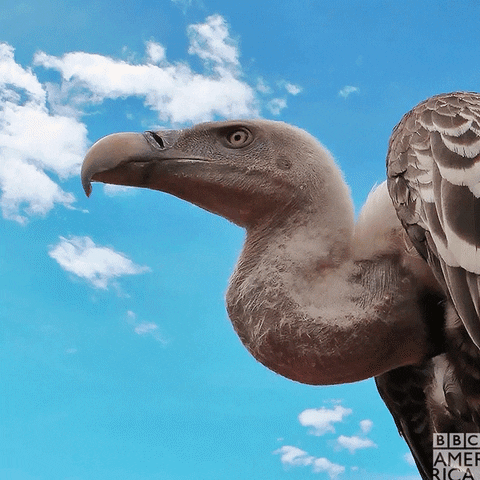 Giphy
Oviraptor
"It's extinct, but Oviraptor."
"Back in the day the first one found was a well preserved specimen lying in a clutch of eggs."
"Not much was known about oviraptor eggs at the time but these seemed to be from a much larger species, so it was thought that the critter died trying to get a free meal, so the paleontologist gave it the name 'Egg theif'."
"Years later, a really well preserved clutch of eggs was found, with perfect baby Oviraptor skeletons inside."
"The original specimen was a mother that died trying to protect its eggs, not trying to eat them. But because of paleontologys' 'first come, first served' rules in regards to naming things it will be forever known as a thief."
- Froskr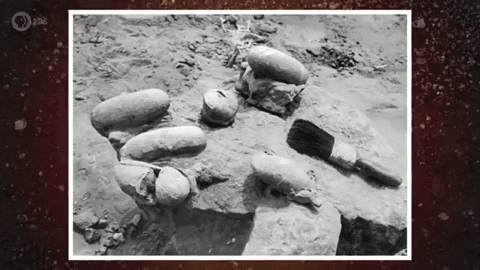 Giphy
Ravens
"Ravens."
"People think they're evil just because sometimes they're scavengers, and they were known to pick at bodies when public executions were still a thing."
"Because of that they're forever the symbol of death and many people think they're evil."
- BroskiWind
"Plus, they are pretty smart."
‐ The_Sound_of_Slants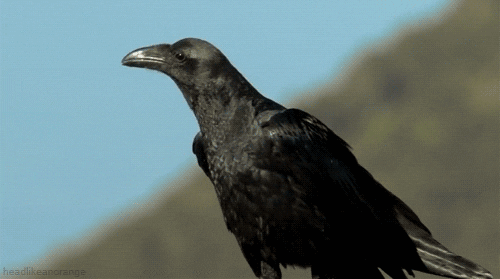 Giphy
Sharks
"Sharks."
"Humans taste disgusting apparently and sharks prefer something with blubber like seals or whales. Sharks have very very poor eyesight so they often mistake surfers for seals (imagine someone laying down on a surf board, it looks like a seal from below)."
"They aren't entirely sure what humans are and sometimes they'll do a test nibble to check. Then will go away once they realize that it's not a seal."
"Unfortunately their test nibbles aren't very gentle but also aren't fatal as long as no major arteries were hit."
"You're more likely to be killed by a cow than a shark."
- CapaxInfini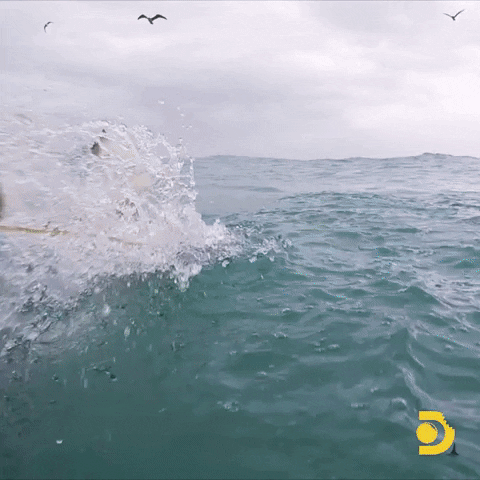 Giphy
"Most cows will not really hesitate to walk up to a human which could lead to a dangerous situation. A shark on the other hand?"
"Most sharks will quickly disappear into the depths the second they see a human. Hammerhead sharks, in particular, want absolutely nothing to do with us and will bolt on sight."
"Unless you're splashing around at the surface of the water, the chances of actually getting attacked by a shark unprovoked are super low. Cows seem more likely to attack unprovoked."
‐ Pixel131211
Bats
"Bats. They eat more insects in one night than a spider will in a month. And they're rarely aggressive."
"Bats aren't harmless. They are a carrier of rabies, which is deadly to humans and animals alike. You should definitely be *wary of them."
"They are wild animals, and though they aren't usually confrontational, that doesn't make them friendly, either. All I ask is if they are not bothering you, leave them alone."
"If they are, then please, do something about it. I don't want anyone to feel like they are obligated to allow bats to nest in their chimney or attic."
"Bats belong in the wild, not in your house."
- Independent_Sea_836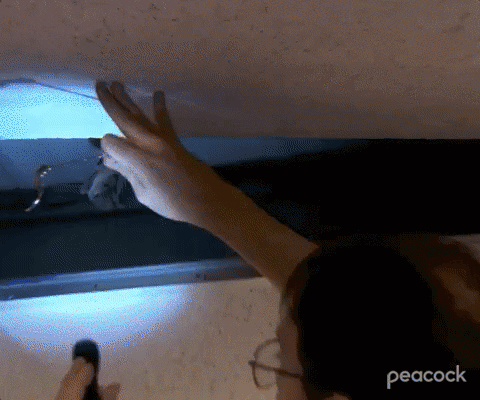 Giphy
Seagulls
"Gulls are actually really expressive and very social, so they're fun to watch."
"Mature gulls in flight are quite beautiful over the ocean."
"The reason they go after people's food is because people feed them."
- olivi_yeah
"I'll admit that I am one of the feeder people. When I'm fishing, I give some gulls (and other shorebirds) some of the bait."
"They love me and tend to keep the families and other fishermen and fisherwomen far enough away from me to satisfy my hate of socialization."
- Drulock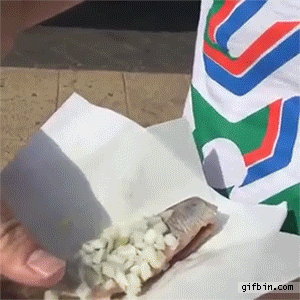 Giphy
(o)Possums
"[North American] Possums. They are very disease resistant."
"They are unlikely to carry rabies, because their body temperature is too low for the rabies virus to thrive."
- Automatic_Judge7910
"They also eat ticks!"
- Laurasaur20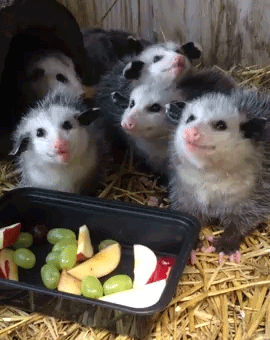 Giphy
Black Cats
"Black cats."
"They are even more adorable than the other cats and I don't understand why they have become the most known symbol of bad luck."
- SpacePickle95
"We've had 3. Each one was as awesome as the next."
"They still have different personalities, but black cats seem to have bolder personalities."
- normaldeadpool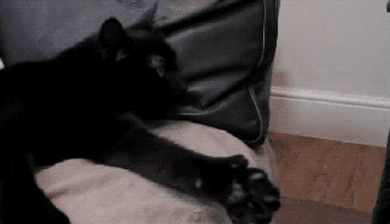 Giphy
Bees
"Honey bees. People are terrified but the last thing a honeybee wants to do is sting you."
"They just want to work. They are gentle creatures with personality and moods."
- thickener
"Most people can't tell the difference between bees and wasps and assume bees will behave like wasps."
- ReallySmallWeenus
"We are so large compared to bees that they actually only see us as environmental markers. When they see us, they see a mountain, not a giant."
"They might sting your hand if they mistake it for an adversary, but they don't care about you."
"They evolved to recognize other insects as predators. You are too big to register as living."
- Crazed_waffle_party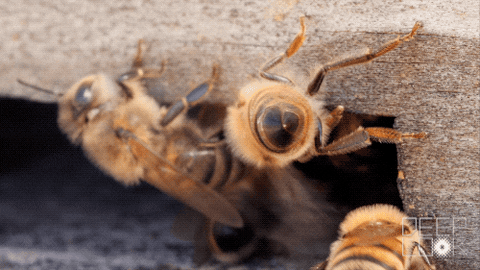 Giphy
Mosquitoes
"Mosquitoes."
"Just kidding—f'k mosquitoes."
- coobreeze6
"Came here to see if anyone would defend mosquitoes."
"I would have then assumed that "person" was in fact a sentient mosquito. And never went outside again."
- snowman226
"Mosquitos have a vital role in the ecosystem. They are the food of some animals like frogs and dragonflies."
"They are vegetarian most of the time; they eat nectars. They only bite when they are pregnant; they need the protein in blood for the eggs."
"BUT, mosquitos also have the most number of humans killed. They are the carrier of many diseases like malaria and dengue fever."
- Background-Lunch698
"Apparently only 6% of mosquito species feed on humans, and only half of that actually carries deadly diseases."
- NotGod_DavidBowie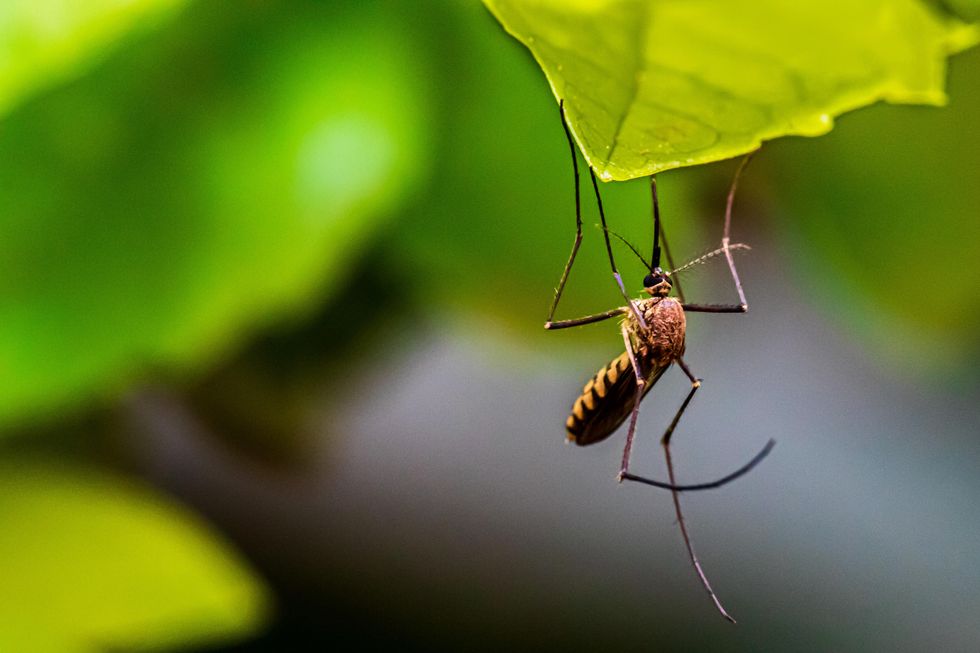 All life on Earth evolved into a niche in the food chain.
While the extinction of one species might not topple the ecosystem, it does have an impact.
Want to "know" more?

Sign up for the Knowable newsletter here.
Never miss another big, odd, funny or heartbreaking moment again.
Keep reading...
Show less
"Legend" is a descriptor often associated with those who are fearless, audacious, and awe-inspiring.

Curious to hear about the people who've left quite an impression on others during high school, Redditor Nearby-Level6472 asked:

"What made the 'high school legend' become a legend?"
Keep reading...
Show less