While all couples promise that they will commit to one another "till death do us part," not all couples are able to fulfill these vows.
Sadly, some couples learn after committing to one another that they were not meant to be married, resulting in a divorce.
For most couples, it's a slow discovery, as they begin to learn more about one another, as well as themselves, eventually shedding light on the fact that they simply aren't compatible.
For others, they discovered that their marriage was beyond salvation after one, eye-opening moment.
Redditor whiteowl76 was curious to hear about the very moment people realized their marriage was over, leading them to ask:
"Divorced people of Reddit, when did you know it was over?
A Worrisome Sign Of Their Future
"When her grandma died."
"It was her dad's mom and a wonderful lady, who died peacefully."
"Her dad called me sobbing, saying he was a mess and needed someone to talk to."
"I told him I would come straight over and then called my wife."
"Her response?"
"He was being over dramatic and she was with her mom (his wife) and they were ignoring his texts and calls."
"WTF?!?! "
"His mom just died."
"He is sad and alone."
"Went over there and hung out for a while and realized that if I stayed married I was looking at my future self."
"FIL is a good guy and treated like a stray dog."
'They have separate bedrooms."
"She hates him."
"Has made their kids hate him."- _Stamos
All Take, No Give

"We went to counseling."
"She talked about the things she needed and wasn't getting."
"Counselor asked me if I could work on those."
"I said yes."
"This took the whole first session."
"Second session happens a week later."
"I talked about the things that I needed and wasn't getting."
"Counselor asked her if she could work on those."
"She kept avoiding and redirecting."
"On the drive home she said she wanted to find a new counselor, this one wasn't the right one."
"Went to a new counselor a few weeks later."
"First session was a repeat."
"So was the second."
"She said we should find a better counselor."
"I asked 'one that agrees with you?'"
"And she said yes."
"Then I was done."
"Yes, I'm doing much better now."
"We don't keep in touch, but I think she is too."
"I don't want to make it seem like she was terrible and I was a saint."
"We were a bad match."
"This was just the point I knew we couldn't fix it."- PatrickKieliszek
When You COULD Wait To See Them Again
"Driving home from work, coming around the corner, and feeling disappointment to see her car in the driveway."- lucky_ducker·
Filled Their Heart With Anything But Joy

"When I realized I was more at peace when he wasn't around."
"I was calmer, less anxious, and smiling more."
"Also, when I realized I would smother my smiles or hide happy news so he wouldn't have a chance to ruin whatever I was enjoying."- LurkSmurf
Not Their Only Love

"My ex thought I was working out of town."
"She had been having an affair for about three months and totally thought I didn't know and she had me buffaloed."
"This was way back before cell phones, but she had been call forwarding our phone to her new boyfriends number so when I called her I would think I was reaching her at our apartment."
"I came home about 10:00 pm one evening and she wasn't home, I called her boyfriend's number, and she answered the phone."
"I asked her what she was doing and she told me she just climbed into bed for the night, I asked her whose bed she climbed into."
"There was a long pause."
" I told her I knew what she was doing and where she was."
"The last thing I said to her was that I was leaving my wedding ring on the nightstand on her side of the bed."
"That was over 40 years ago."
"Been married to a wonderful woman for a very long time now, all is good."- wyoflyboy68
Just One Of Those Nights...
"It was weird."
"I was sitting on the couch, and she was in the recliner."
"I looked at her, and it was like I didn't even know her."
"I thought... I don't like you and I wouldn't even date you now."
"We just grew apart."
"I said, 'do you want to break up?'"
"She replied, 'I thought you'd never ask... yep. It's been over for awhile'."
"It was amicable, and we went our separate ways."
"No hard feelings it was just done."- TotalDomination1952
Sad On So Many Levels
"When he told me he married me to punish me for getting pregnant and he was going to spend the rest of his life making my life a hell because I stole his childhood."

"Friends, he was 24."- Puzzleheaded-War-113
Manipulative Games
"When she filed for divorce, but didn't actually want a divorce."
"That's when I realized I couldn't put up with any more of her sh*t."
"If she was willing to file for divorce (and thought I was going to pay for it all), I knew it had gone way too far."

"I spent the next two years trying to finalize that divorce with her trying to stay married."- Azzizzi
A Literal Sign
"Left work to drive home."
"Hour commute."
"Passed an apartment complex with a vacancy sign."
"Started thinking seriously about why I was driving home."- ReallyFineWhine
Love can be very confusing and misleading.
Sometimes, we think we're in love and discover much too late that we were wrong.
Other times, even if love was genuine, it wasn't enough to fix something which couldn't be unbroken.
Although romantic relationships are wonderful, they aren't all sunshine and rainbows. Relationships are hard. Every couple has issues.
Sometimes, you can work through these issues, but other times, they are relationship enders.
Redditors have identified the exact moment in which a relationship ended, and are ready to share.
It all started when Redditor HM333XOXO asked:
"What made you realize the relationship was over?"
What's The Point?
"When the things they did didn't make me mad anymore. I just didn't care. At all. So it was easy to walk away."
– claire0
"The opposit of love is not hate, but indifference"
– ZeroTwo81
"This is exactly what happened with the last long term relationship I was in before I met my wife. It took about an hour for me to go from thinking I was in love to realizing I didn't love her, I didn't hate her, I just didn't care so what was the point. The only break up I ever had where I felt nothing afterwards....no sorrow, no guilt, no relief, no freedom...just over"
– YouGuysKilledIt
Finally Free
"When my ex would state 10 seconds into every argument (which became more frequent) that "maybe we don't belong together.""
"I think it was her way of guilting me into ending the argument and switching to comforting/assuring her, but one time she said it and I was just like "well, maybe you're right""
"I knew right then that we were done, there was no walking that back, and I felt so much relief."
– EarlSandwich0045
"Dude, I'm sorry, I had that too. I remember my ex would always say "if you think you deserve someone better, you can leave". She had a lot of trauma in her childhood, and so I always tried to take it as a defense mechanism, so I would reassure her that I didn't want to break up, but I want to talk about things that were bothering me (mainly that she wasn't very affectionate and never expressed her feelings, so I always felt like we were just friends) and some other issues. Anyway, I finally broke up with her one time after she said it, and there was just no fight and that was it. It's been almost a year and I still feel like the whole relationship was a brain f*ck lol."
– OceanDevotion
Totally Callous
"When I woke up three days post surgery — there had been a cancer scare and complications — I whispered to my husband. "Could you get me some ice chips?" Mind you, I had not been out of bed or eating/drinking, much less awake. He said, stone-faced, "get them yourself." Not at that moment, but when I processed it later, I knew I could not grow old and be vulnerable with him. Years later, his excuse was that he had just been on the phone with his mother."
– Magoo1963
Misery Loves Company
"I won an all expenses paid trip for two to the Superbowl courtesy of Budweiser. Had a bunch of extras given, vip tickets to concerts happening the days leading to the Superbowl, a superbowl experience trip, was supposed to go golfing, vip tickets to the pre-show and game tickets in a section with unlimited free booze. Then husband was a total a**hole the entire time. Refused to do any of the included activities. Only wanted to find craft beer bars to hang out in."
"At one point got sh*t-faced and wondered around the hotel in a bathrobe yelling at random people while the head of the Budweiser distributor in my town is sitting down trying to recruit me for a job. The morning of the Superbowl he decides he doesn't want to go and wants to sell the tickets instead. So I sell the tickets and hand him $14k from the sale of the tickets. (Have an interesting story about who bought them). It was that moment I understood that this person was miserable and there was nothing in the world that could ever make them happy, and I needed to get the f*ck out."
– deevee234
Not Me Anymore
"When I realized I did not like the person I had become in the relationship."
– yggdrasil_shade
"Same. I was terrified when I realised I slowly turn into his mother. Harsh, demanding, ordering him what to do, yelling if he didn't do something important after I asked and reminded 100 times etc. because when I'm being myself (nonchalant, calm, joking about stuff) he didn't lift a finger to do anything."
"Was making tea and spilled it on a counter? Unless I saw it and said "Go take a rag and wipe it" he wouldn't do it. Like, I legit tried not to tell him anything to find how long it'll take him no notice. Date plans? Only when I find a place and tell him we're going there, otherwise the only option was to hang out at his place, cook something together (if I find a recipe, write down a list of ingredients and we both go shopping) or watch a movie (if I decide what to watch)."
"Broke up because I know there are women who love this kind of dynamic, but it sure ain't me."
– aoi4eg
Disregard For Human Life
"When she told me to stop trying to control her for asking her to stop drinking and driving"
"She had a car accident a few hours later and almost died"
"I don't care if you're irresponsible with your own life but when you drink and drive you put others at risk and the fact a 24 year old had to be told not to do that was shocking"
– Iperovic
Good Advice
"An excellent counselor told me, "Do you know what's worse than coming home to an empty house? Coming home to a house that's more empty because of the person waiting there.""
– Grattytood
Girlfriends
"When I found out he was already in a relationship with a different girl before he even met me, yet still approached me and started a relationship with me. And continued to date her. While dating me. The entire time we were together."
– FigLow4974
It's All About The Compatability
"When she started getting into astrology, started treating me completely different because of my star sign."
– Waste_Stick_7134
​Different Futures
​"When I realized I was the only one planning our future and he was just there riding along with whatever I came up with. It felt very lonely and exhausting. I wanted a life partner that could help lead the way and carry the load with me."
– hello_enya
"This is a huge issue with relationships. He probably had much different ideas for the future he wanted. Telling you would probably end the relationship so he just played the delay game stretching out the time with you doing what he wanted as long as possible."
"Kind of why me and my ex broke up. She had the same exact issue with me that you had with your ex. Truth is she wasn't interested in what I wanted in the future at all. Our passions are completely different and I will never give up who I am to please someone else. She's an indoors, shopping, going out to eat, not active person. I love the outdoors, I love the ocean, I love snowboarding, skating, playing sports, fishing, camping, bonfires on the beach, camping out on the beach. She would come fishing with me occasionally and want to leave 30 minutes in because she was bored. Took me a while to realize that I was always doing things for her because I cared about her but she wouldn't do those same things for me. She would call me a narcissist all the time. Projection? It sounds like I'm tooling on her but I still care a lot about her."
– BrokedownAlice69
No Empathy
"The doctor says, "I think you have stomach cancer. I want to scope your stomach at 5:00 am." I was terrified. I just went home and sat stunned on the couch with the dogs for hours until she got home from work."
"She gets home. I ask her to sit down. I tell her what the doctor said. I tell her that I'll need her to take off work the next day because i won't be able to drive afterwards and I need her to drive me."
""But I don't want to miss work," she says."
"That's the exact moment I knew our marriage was over."
– TheMadIrishman327
Completely Done
"I hated hearing her car pull in the driveway when she got off work."
– TrickBoom414
Ouch, that's hard!
We applaud these folks for taking their leave and hopefully finding someone who does meet their needs.
Do you have anything that was the proverbial final nail in the coffin? Let us know in the comments below.
Relationships are hard, and sometimes, they're confusing. When you're having a problem with your partner, or you're inexperienced and looking for lessons, you turn to your friends and family for advice.
Sometimes, the advice is sound and helps make things better.
Other times, the advice is trash and makes everything worse.
Redditors know this all too well, and are sharing the worst relationship advice they've ever gotten.
It all started when Redditor Spectrelegit asked:
"What is the worst relationship advice you've ever heard?"
Loyal As A Dog
"Any "loyalty tests". Always a bad idea."
– thedawntreader85
"Heard a youtube therapist once say that as soon as you decide to do a loyalty test, you've already decided the relationship is over because either they fail and you can't trust them, or they pass and you show them that you don't trust them and they stop being able to trust you"
– ParkityParkPark
Choose
"Ultimatums fall under a similar category."
– GarbageTheClown
"If this is a current situation it sounds pretty toxic, and if you are unhappy I hope you get the support you need to make any changes."
– countzeroinc
Diamonds Are A Girl's Best Friend
"Spend 3 months salary on an engagement ring. This was literally started by the rich diamond families to increase sales."
– Samisoy001
"My girl literally threw a jewelry store book at me with the ring she wanted circled and happily said there was a coupon lol. It was like $80 but it's the one she wanted. We've been together for almost 10 years and happily married for nearly 3 now"
– shumi19
"Yeah it's ridiculous, there's lab created gems that are basically the same and a fraction of the cost."
– YouJabroni44
"I've said this to friends and family several times when they've asked me while stressing about picking out expensive rings:"
"if the ring is the problem, then the ring is not the problem."
– DamonHay
Not The Way To Go
"There was a Reddit post about a guy who told his partner that she stunk several times a day. Poor girl was horrified. It got to the point that she was showering incessantly, using industrial strength deodorants and he still complained non-stop."
"Paraphrasing here, but when finally confronted, it turns out his father had given him this sound advice: "Tell a women she smells bad, and she'll never leave you.""
"Daddy was wrong."
– UnderstandingEmpty21
Anything Doesn't Go
"That you only truly care if you're "ride or die.""
"An ex once told me that she thought if she pushed me far enough that I'd leave. I told her "Yes, I would leave. Why would I want to be with someone who thought so little of me that they'd push me far enough?""

"I had put up with a lot of abusive behaviour from her and it didn't last much longer before she tested my statement and I did exactly what I said."
– FancyMFMoses
"Totally!! And that you should love your partner "unconditionally" ie any behaviour goes. Nope"
– Rare-Republic-1011
Maybe Not The Right Person To Ask
"A friend of mine once prefaced some unsolicited advice about my 10-year marriage with the phrase, "I've been in dozens of relationships..." and then he went on to rant about how men shouldn't do the grocery shopping or something stupid like that."
– Odd-Sink-9098
"Right, we had a three times divorced friend who loved to give relationship advice. Most of it was BS."
– JanuarySoCold
"The Children" Need A Good Example
"Stay together for the kids."
"I was the child. Please don't."
– ArtisticPolarBear23
"I was also the child. Your children know when you don't love each other, when you're fighting all the time because you decided to stay with someone you can barely tolerate. They will live with that knowledge and grow up with a warped perception of love and relationships because they were never given a proper example."
"They will either become obsessive and do whatever they can to make someone stay, or they'll develop a fear of commitment that will ruin every relationship before they even get the chance to try it. Divorce can be messy, especially when kids are involved, but sometimes the alternative can be far worse. If you decide to have kids, do right by them."
– imscaledandicy
Nobody's Perfect
""There is a perfect person out there""
"No. No there isn't. There is no such thing. People change as they experience life. To believe someone will stay the same forever is silly. Pick someone who you can grow with and shares common values with you. Everyone has to make some compromises and that includes someone making them on you too."
– BallTipSizzler
Not A Great Justification
"Being married is like eating spaghetti every night for dinner. No matter what sauce you put on it, it's still spaghetti. Sometimes a man needs to eat some steak once in a while."
"That was from my dad while trying to justify cheating on my mom."
– Feelin_Dead
Look Good For You
"My (very attractive but very unhappy in her own marriage mother) tried to make me believe that the secret of a successful marriage is to look desirable at every hour of the day and night . Make up, clothes, perfume… anything to keep the husband interested. Having a personality is nice but not necessary."
– ComplexPrinciple3636
"I feel guilty of this, although I also feel like I can take the time to get ready all I want, he's still going to admire someone else and probably in front of you. Just get ready for yourself if it makes you feel better. I have always hated to go out in public to run into anyone bareface, whether it's an old friend, someone who picked on me in school, an old crush."
"Not sure where it came from me being this way but growing up my parents made fun of me when I'd have no make up on. If I got bad grades or did something that upset them they'd take it away and give it back saying "I need it." Then other days tell me I wear too much of it, like high school wasn't enough already. I could never win."
– 1lilhedgehog
"I know several people who believe this and it's sad"
– Arra13375
Don't Be Who You Are
"When I was a teenager, my mom told me to not let boys see I was smart because no man is attracted to a woman whose smarter than he is. Also, I should work on my laugh because no one would be attracted to my laugh."
– Educational_Use_9980
"Being smart and passionate about your interests is the most attractive thing ever"
– DogShampoop
Tell Me I'm Right
"Most people that come to you for relationship advice don't want to advice they want you to validate the terrible decision they are about to make."
– IBdunKI
"I think your statement applies to advice in general. A lot of people to want to actually change or put in effort, they just want validation for their choices."
– BusinessBear53
Yeah, that tracks.
We cannot believe some folks are dishing out such advice!
Has anyone every told you something truly crazy to keep a relationship propped up? Let us know in the comments.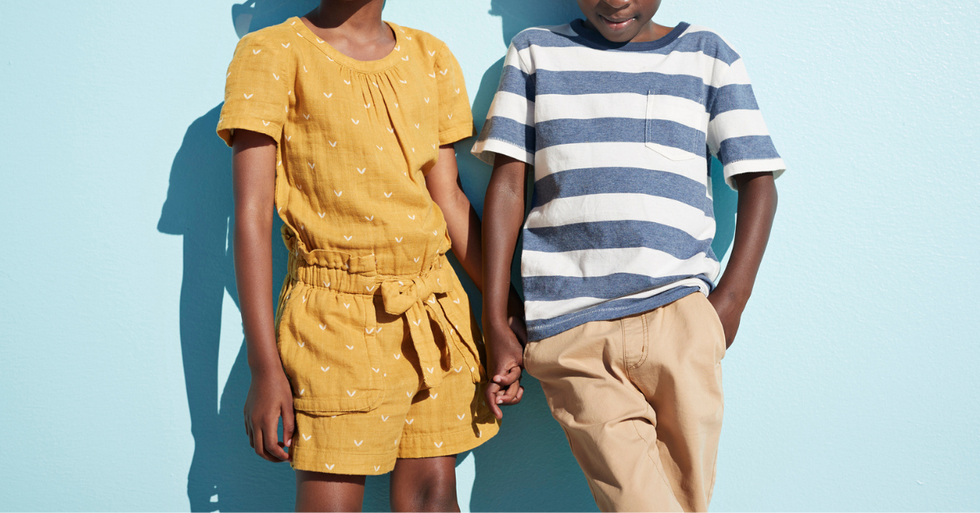 It's fair to say that if parents were to catch their teenage child cheating on one of their first romantic partners, they would be disappointed in them and might even discipline them in some way for it. But when the child is literally a young child, the expectations around any "romantic" relationship will look quite […]
More
Relationships -- any kind of relationship -- can be difficult to navigate. This is especially true when the nature of your relationship changes, or at least your feelings do.
It can be daunting when one person in the relationship starts to look at your bond differently... when one friend begins to view another in a romantic way. What happens then?
The women of Reddit have shared their stories of what happened when a close friend of theirs confessed to having romantic feelings for them, and as always, the stories are all very different.
Curious to find out more, Redditor Necessary_Produce515asked:

"Women, how does it make you feel when a close guy friend admits he has feelings for you?"
Lose A Good Friend
"uncomfortable. because 9/10 times, the friendship dies after they confess their feelings to you. especially if you start dating someone."
– urbanlulu
"I ruined a friendship with a good woman over this. Sucks. You want to shoot your shot because it could be awesome . . . . But you end up making it weird and uncomfortable for the woman. Especially if the woman is magnetic and they get hit on all the time it can really mess up a friendship."
– Deleted User
A Little Advice
"This is only from my experience but --"
"Women: You cannot treat your guy friends like your girl friends. You cannot treat your guy friends like your girl friends. You cannot treat your guy friends like your girl friends."
"If you want a guy friend, then you need to treat him like -other guys- treat their guy friends."
"It's not 100% accurate -- there are definitely guys out there that can do the guy as a girl thing, but for the most part, if you treat your guy friends like you do your girl friends, they will catch feels. They will misinterpret your emotional bonding as more -- especially if you are the more physically touchy type -- and it will end badly since he will feel that you were "leading him on.""
"Men: You cannot treat your girl friends like your girlfriends. You cannot treat your girl friends like your girlfriends. You cannot treat your girl friends like your girlfriends.
"Do you let your guy friend lean his head on your shoulder? Do you let your guy friend hold your hand casually? (no shame for the guy friends who do - in fact, you probably don't have this problem since you can separate romantic and platonic intimacy) Do you listen to your guy friends talk about their feeling for hours on the phone?"
"Guys getting "signals": Look at how your friend treats their girl friends. Is it the same kinda stuff that you are interpreting as signals? Is it the stuff that is making you have feels? Grow up. Let your friend know that you have to step away from the friendship; or at the very least, let them know that *action is normally something you reserve for romantic partners and to please stop *action."
– adf564gagae
If You Wanna Be My Lover...
"I think what happens before this declaration matters a lot. Like have you both been flirting a little and does she seems receptive? Have you hung out at all just the two of you? Has she chatted with you about her romantic feelings for other people? If the answers are yes yes and no, proceed and things will more than likely go pretty well."
"I think in my personal experience, it's worst when it's completely out of left field, like you genuinely had no clue until that second. This happened to me and I just kind of agreed to go out on the spot because I liked him as a person and wanted to give it a chance. It was a bad relationship for both of us and ended with a lot of hurt feelings, and honestly it was my fault for not having more of a backbone about it."
"It's definitely awkward though, especially if you don't wanna hurt anyone's feelings or make anyone feel unworthy or unwanted."
– Loafthemagnificent
"What I'm getting from this thread is that the Spice Girls gave out some really bad advice in that song"
– tjrileywisc
What Happens After
"Asexual aromantic here. Before I realized I'm aromantic asexual, it was confusing to me. "This person likes me and I see no problems with this person, why I don't like them back?" If course, no one has to return feelings no matter their sexual or romantic orientations. Anyway things got much easier when I now can immediate dumb people: "Sorry, I'm not looking for a relationship." Which I know is true."
"It's the aftermath that makes it or breaks it. If the guy gets what I say and returns to the platonic relationship, that's cool. However, there have been also those who do hear what I say, but they just... keep hoping. And that gets really exhausting. :/ There have been people I had to cut out of my life because they got in stuck in "what if she actually changes her mind" loop."
– AavaMeri_247
Rarer Than You Think
"I think I'm the only woman this has never happened to."
– haloarh
"You're not the only one!!"

– BonzuPipinpadaloxi3
It Doesn't Have To Be Hard
"I agree with this! I always try to be considerate in the way I respond, and I do my best to behave normally around them to send the message that it's okay for you to have told me, I don't think less of you, I really value you, it's not awkward, etc. I don't feel like other peoples' feelings toward me are a burden in any way UNLESS:"
"*They're pushy and try to convince me to give them a chance/won't accept my desire to be platonic without lashing out"

"*They won't stop talking about it and can't return to normal. I understand needing to talk about your feelings, but I'm not the appropriate person to discuss it with."

"*They completely disappear. I see a bunch of people talk about distancing themselves, and I'm okay with that as long as its communicated to me! Otherwise I am going to feel like you didn't actually value our friendship. And that circles back to the whole issue of women feeling like men are just befriending them out of romantic/sexual interest rather than genuine friendship."
"I'm still friends with several people who have had feelings for me in the past. I think we value each other and I don't feel like they're hanging around to shoot their shot or anything."
"Likewise, I've had crushes on male friends many times in the past and have behaved the way I expect them to behave toward me. If I shared my feelings and they didn't reciprocate, then oh well. I behaved normally and moved on. It wasn't always quick and painless, but it also wasn't something I let myself dwell on."
– Shelby382
Or Can Lead To A Happy Ending
"I married him…"
– MelissaHunt95
"The best partners are the ones you are friends with first, so I was thrilled when my friend opened that possibility with me. We are now married."
"With other friends I have politely declined and we have returned to the friendship with no problems whatsoever."
"Not everything has to be a big deal."
– PattersonsOlady
Not All Black And White
"Depends on the guy, if I'm single at the time, and how he says it."
"If I'm in a relationship and it is in any way other than past tense fun story type of thing that came up naturally (as in like asking why they did something dumb in college and they are like "because I had a crush on you and was too shy to be alone with you" type of deal), I'd be pissed."
"If I'm single and think he's cute/don't think dating him would drive me crazy I'd probably feel flattered and ask him on a date right then."
"If I'm not into him I'd feel bad at first, but tell him I'm not interested and would rather just stay friends, but if he doesn't drop it I'd probably get annoyed and stop speaking to him."
"All this is assuming it is said respectfully and I don't feel trapped, if the guy was setting of my internal alarms in any way that would probably be the end of the friendship though."
– AccountWasFound
The Other Side
""Now I gotta deal with this""
– starlingxoxo
"Yeah we do too, I assure you."
"Listen I understand this is a perspective from the other side, but the amount of times we as straight men are expected to just shut off our emotions and be platonic, especially when we have to go to school, or you're friends with our friends, where it's unavoidable, is frankly a little absurd."
"Yeah it f*cking sucks. Compassion seems to be in a cup with a hole in the bottom for things like this I'm sure, but we're also expected by women and other men to be aggressive about stuff so we're being pulled in two different directions. Be assertive and lead and initiate things. Also be able to disengage immediately on request. Eventually we figure it out but it is hard."
"On one hand believe me if we could turn that switch off we would. But we can't. It's very uncomfortable. If we could avoid you for a long enough time for the feelings to go away we would do that too. I have definitely done that and low and behold I've had women complain about not being their friend anymore."
"It's extremely frustrating."
"and by all means if someone is a jerk about it or is too aggressive yeah, I bet it sucks. I'm sorry you have to deal with that. But we're disappointed too."
– _PswayZ_
"It's awkward. I never really had guy friends, and the first one I had told me he liked me even though he knew I was engaged and had met my fiancé. I am still cordial on social media if I interact with him, but I don't see him in person anymore, as it just became weird."
– NeviaFirin
"Yeah… someone like that is kind of scummy. To try and develop an emotional rapport with someone who's in a relationship/engaged/married is f*cked up and kind of speaks to what kind of morals that person has."
– DepressedTeenager32