I hate to be asked if I need help while shopping. Like, I detest it with a passion.
I can't explain why. Most of the time I have music going in my ears or at least pretending to so the retail stalkers will leave me in peace.
I don't hate the workers specifically, I just hate the sentiment. If I need an assist... I'll ask.
So it's always mind boggling to me to come across people who relish the attention or stores who insist on having staff be a step away from Glenn Close in Fatal Attraction.
To each their own, as the shopper's guide says.
Redditor Mizu3 wanted to discuss all the simple things in life some of us just get connect with by asking:
"What's a very common thing that you just can't relate to?"
Let me Eat
"Restaurants that force their staff to act, sing or engage in fake banter. Just make my food please and leave the theatre to the thespians."
ocrohnahan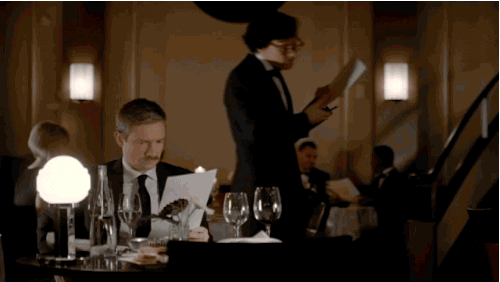 Giphy
Puff Puff Puff....
"Smoking, nearly everyone in my family and all my friends smoke."
PrinceGubbleBum
"If you don't grow up/hang out around smokers it's honestly kind of hard to just pick it up unless you actually want to. Especially nowadays since smoking cigarettes isn't as common."
"Nobody smoked in my family so I never viewed it as a "normal" thing to do. I always viewed smoking as a bad and kind of pointless habit, because that's what I was taught I guess. It's kind of sad that the people who told you that had that attitude, as if becoming a smoker is unavoidable."
redalmondnails
Big "10"
"I went to a big 10 college, I swear everyone was having the time of their life but me. I couldn't wait to graduate."
puppycat69
"I feel this so hard. I went to a big college because my best friend was going. Turns out I'm way more introverted than I thought I was in high school. We basically went from friends to acquaintances in like 3 months and I was stuck at a school I hated."
C_rag1994
the sounds of silence....
"Being quiet late at night when your parents are asleep. My parents are deaf."
billybobjoe517
"Damn. What a life. Not being afraid of being heard. Well - not by your parents at least, idk about siblings. So many possibilities."
potato_cupcakes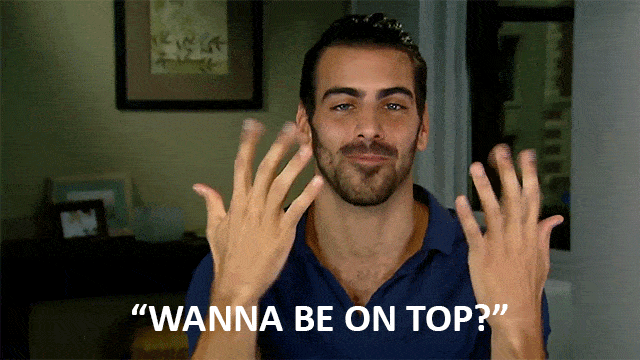 Giphy
Life on Tape....
"Sharing your whole, intimate life on facebook/tiktok/instagram/etc. It's just gross."
kellydean1
"A coworker of mine posts no less than 3 hours worth of video onto his Snapchat daily. Every single meal he cooks and eats, every single time he feeds his turtles, every single walk he takes with his dog. It's insanity."
ChaplnGrillSgt
Through the Curls....
"Running a brush through my hair. I have very curly hair so only finger brush it when it's wet which isn't often. Seeing people grab a brush and run it through their hair when they've been in the wind or just to 'freshen up'... I wish!! My dad is who I got my curls from and so he knew to brush from the tips to the roots whereas my mum didn't and would try getting a brush through from root to tip! I once had a hairdresser brush my hair while it was dry and I was holding back tears the whole time (I was too shy to say anything). Then there was always kids at school wanting to straighten it 🙄."
BryoniaAlba145
I Do - We Don't
"Big expensive weddings."
itsafrozenburrito
"Best thing about 2020 for me is that we didn't have a £25k wedding but instead had a £500 wedding with just us and our parents."
RadBikeBro
Chaos....
"Getting upset with people for things they are not in control of."
shermitt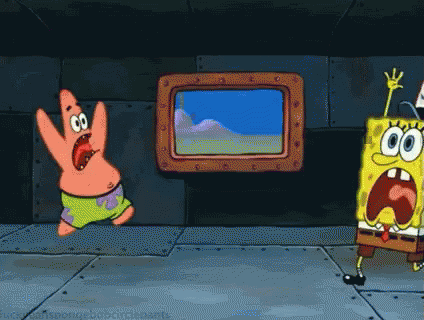 Giphy
Dream Big?
"Having dreams and aspirations, I never thought I'd get to be an adult so I never had dreams. Btw thanks for the awards guys, I've never gotten so many so I appreciate all of you! <3"
Fifi0n
"22, this year made me stop and suddenly I started to question myself why I do what I do, crap is scary man, I don't know me lmao."
"Edit: Thanks for the replies, made me realize that while I'm kinda lost, I'm in the right path to find myself. Wish you the best this 2021."
Patenski
These Low Effort Jobs Have Surprisingly High Salaries | George Takei's Oh Myyy
Have you ever worked one of those jobs that paid you to kinda sit there? If you have, you know the joy that comes with watching the entirety of Breaking Bad ...
It's Just Cloth
"The obsession with branded things. Clothes with the brand's name on them just look tacky for me. I'd much rather have a regular old graphic tee instead of a t-shirt with Gucci on the front in gigantic bold capital letters. It's pretty whatever most of the time, wear what you want and all that, but the obsession becomes incredibly annoying when people act like they're better than you because they spend several hundred dollars on a single shirt."
PerEnooK
It's all Crap
"Keeping up with the Jones's"
"I don't give a crap how nice or shiny your things are or mine aren't."
ashibah83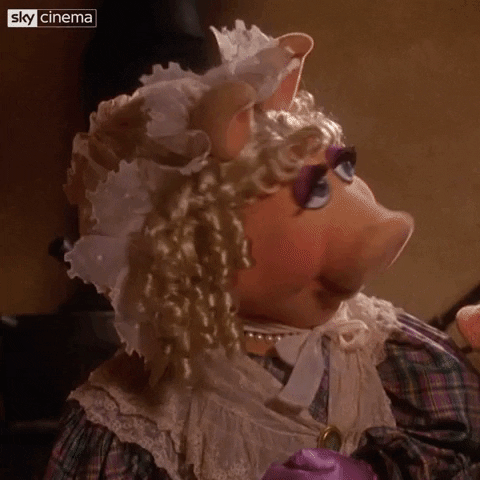 Giphy
The Husband
"That trope where the husband is a useless piece of lazy crap who couldn't possibly feed himself or care for the kids and house without your divine feminine guidance. It used to make me feel bad like am I supposed to be running this crap by myself while my man just lies on the couch after work? But then I realized no it's the trope thats crappy. It's everywhere though and women think it's somehow cute or empowering to perpetuate it." ~ KayaXiali
Bad Start
"People taking out loans for their wedding expenses. One of the number one reasons people get a divorce is money. No better way to start off your marriage than in debt, I guess?" ~ spanman112
A Fool
"Thinking that being an idiot is funny." ~ SasugayUchiha
"People who think being an a**hole is funny, I think, just crave any attention they can get. I have an uncle who's an a**hole on the outside but deep down is really caring but to me it just seems like he never learned how to express his emotions and feels he's protecting himself by being a fool." ~ exusemepo
Histrionics
"The requirement of drama I've met so many people who are always in the midst of some drama, and then, when lacking in it, create it for themselves, they thrive off it. I mean, at a push I can understand it to an extent, (it gives their lives meaning possibly?) but then they try and drag people like myself into their drama. I THINK, THE HECK, NOT!" ~ MidnightStorm03
Shhhh...
"Speaker phone in public. I barely even want to take a normal call anywhere in public with a whispered tone." ~ ACDunne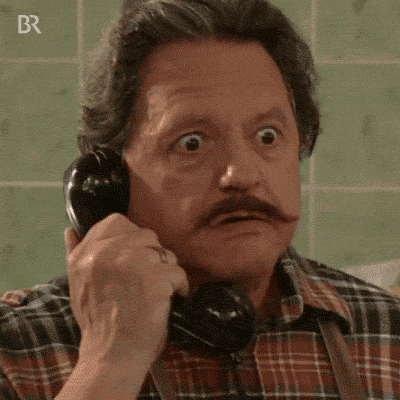 Comedy Reaction GIF by Bayerischer Rundfunk
Giphy
We've got this.
"Having a task to do and just doing it. I have depression and many simple tasks feel like walking with glass in my shoe. I know I can do them, and should, but I often just can't."
"EDIT: I'm really grateful for all the awards and upvotes and for people reaching out. I'm doing pretty well lately, for those that expresses concern. I'm especially encouraged that more than five thousand people found this relatable in some way. It sucks that we've all struggled, but it's so great to be reminded that you aren't alone. You aren't some freak or failure. At least 5000 other people have had the same struggle. Keep fighting friends. We've got this." ~ theatrew**re
The Appeal
"The level of excitement people get about watching sports. I appreciate that for some people it's a phenomenal event to see, worthy of unbridled shows of joy and anger (depending on the outcome). But it just doesn't have any importance or appeal for me." ~ ToBePacific
fighting is optional...
"Fighting/yelling/hostility in relationships with my significant other. It could very well stem from my childhood, I guess. It's not to say we don't have disagreements or the relationship is flawless but obstacles always have been resolved without much issue. Fortunately this held true with all of my romantic relationships. I've always lived by the saying 'conflict is inevitable, fighting is optional.'" ~ the_good_old_daze
Snapshots
"Taking and sharing pictures of everything. Except for when I'm travelling, I take maybe twenty pics a year." ~ A40
"My boyfriend is like this, he very rarely takes pictures. I used to be too but I lost someone last year and realised I didn't have one picture with them and it broke my heart so I promised myself that I'd take more pictures. I don't understand people that take pictures of everything, but I do try to capture moments, not to post on social media but just so I have them if I ever lost that person." ~ cousin_it13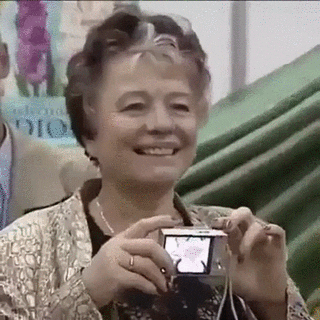 Just For Laughs Reaction GIF
Giphy
Time Together
"Loving and wanting to spend time with your family. Had a terrible awful childhood, as an adult just lots of toxic interactions whenever anyone from my family got involved in my life so all cut off. When I see people posting about their family and how much they love them, I just don't understand it. I don't understand my fiancé missing his mom etc. I know I'm the anomaly, but just cant relate in anyway." ~ Lostinmoderation
We all relate to our environment in different ways.
Don't like something?
That's fine—you do you.
Want to "know" more?
Sign up for the Knowable newsletter here.
Never miss another big, odd, funny, or heartbreaking moment again.

Keep reading...
Show less
Wanna completely ruin your mood? Try thinking about all of the horrors we all need to face in our everyday lives. The things that are constantly creeping in the darkest of places, which could be a lot closer than you think. If you remember to stay aware and stay safe, and you'll probably be fine.
Deleted Reddit user asked: What's the scariest thing going on in our world right now that not enough people know or talk about?
We all have our moments. Some are just little slip-ups that can just be chalked up to word vomit. Other times, it can completely change the course of your life. No matter what, it's always good to think before you act.
bigred6601 asked: What is one moment when you realized you just f---ed up?
Keep reading...
Show less
These hit home for a lot of people. Unfortunately, the way we feel about our body affects how we interact with others. With too much focus on the physical in society, intimacy can be a challenge. Especially when we feel like we are always hiding a part of ourselves, literally.
The good news is as isolated as we might feel sometimes, no one is alone in our imperfections. We often exaggerate these 'secrets' in our minds and blow them way out of proportion. It turns out that most of the time, these embarrassing secrets don't matter to the people who care about you, and if they do, then these people shouldn't matter.
Redditor u/HalloumiBus asks:
Keep reading...
Show less
Trigger Warning: This article will mention rape, though not graphically.
There are few things in the world worse than attempting to guilt someone into sex - and I'm zero percent about to list them. One Reddit user's boyfriend of just SIX WEEKS tried to guilt her into sex by claiming that he was suffering from his virginity, she owed him, and that his favorite artist had died that day and his favorite sports team had won a game that day do it was special. Then, when she refused, he sent her pictures of himself crying to prove how much he was "suffering."
She went to Reddit for advice after they talked, he apologized, but she still couldn't let go of how disrespected and disgusted she felt.
Here's her initial post:
We've been together for 6 weeks and we're both still virgins. I'm his first girlfriend and he seems to be suffering from the fact that he's a virgin a lot more than me.
A week ago he texted me and asked if we could meet up for sex for the first time. When I told him that I wasn't ready for sex yet, he started to beg and say that he was suffering from the fact that we haven't had sex and that "a man needs sex". When I wouldn't give in, he sent me photos of him (fake?)-crying to show me how much he's suffering and told me about all the things he has done for me and that now it was my turn to do something for him, meaning having sex with him. I was shocked by his sense of entitlement and disregard for my feelings. I got really weirded out and texted him multiple times that I wasn't ready. He was clearly trying to guilt trip me into having sex with him by acting like he's suffering and I "owe" him.
I finally had enough and told him that I needed more time and if he can't accept that, we need to break up. It was only then that he changed his approach. He told me he was an idiot and didn't want to lose me and apologized for acting the way he did. We then met in person to talk about it, he again apologized repeatedly for what he did and told me that he doesn't care how long he has to wait for sex, it could be one week, month or even year. Apparently, that day was an important date to him, because his favorite musician died and his favorite sports team won a game, and that's why he wanted to lose his virginity on that exact date. What bothers me is that he tried to emotionally manipulate me into have sex with him, and I don't know if I was wrong for accepting his apology. He hasn't mentioned sex since then and asked if we could go on a "normal" date again but what he did is still bothering me. Am I overthinking? Is it just his inexperience with girls and rejection that made him act that way?
tl;dr
Boyfriend is a virgin and started begging for sex
When I wouldn't give in, he tried guilt tripping me into having sex by sending me photos of him crying, implying that I owe him sex.
He then apologized a lot for acting that way but it's still bothering me quite a lot and I don't know if I'm overreacting...

So ... you know how sometimes people are really nice and understanding when they respond to threads? Yeah, this isn't one of those times. They laid into him HARD. Heh. Pun.
Here are some of my favorite responses, edited for language 'cause WOW language. Understandably.
H/T: Reddit
Keep reading...
Show less