So, let's say you've been seeing someone exclusively long enough to know you're not interested in pursuing anyone else.
You feel a mutually amorous connection that is undeniable. You work up the courage to finally open up your heart to say those three words you've held off expressing for quite some time.
"I love you."
When the recipient of the romantic declaration doesn't respond right away, it's a record-scratching moment indicating you've either spoken too soon or the love connection you thought you had with this person was all in your head.
Sound familiar?

Curious to hear results from strangers after they've professed their love, Redditor DadsSpaghettiii asked:

"What is the worst response for 'I love you?'"
People can be so heartless.
Give It Time
"It'll pass."
– she_dani_gans
How Gross
"Ew."
– -_-_-_--_--_--_-
"Ew is the worst response to many things."
– AdolfCitler

Some responses are just head-scratchers.
Identity Crisis

"And I love you too random citizen."
– HaroldMcbob

Responds With Question
"How did you get in my house?"
– papachon
Copy That
"You too"
– Lazy_Brother1575
"If I get a response like that at this point in my life, I just say forget it man. It's not worth it. If they aren't making an equal effort, it's not worth it."
– Iamloghead

IYKYK
"See ya in chemistry!"
– HuckleberryHungry918

Some people don't think before responding, or do worse without verbalizing.
Being Polite
"That's nice"
"Which is what my wife said to me when I first said it to her, 28 years ago."
– MysteriousDudeness

Knee-Jerk Response
"i once accidentally said 'oh no', which I think is pretty horrendous."
– tokaygeckoking

And That's An Order
"Don't."
– VictorBlimpmuscle
"You should rethink your life options."
– hidethemilk

Pow Pow
"finger guns."
– sparksfly5891
"Needs the tongue click and the wink too."
– Turneroff

Sonic Void
"Just dead silence."
– shayoix

The fear of rejection is what prevents most people from being true to themselves.
What's the point of withholding your feelings about someone you have strong affections for if you can't verbalize them? If you're hoping they'll make the first move, then you're just playing games. And who has times for games? No one.
If you're worried about someone responding to you in a way you weren't hoping after using the "L" word, who cares?
What you really should be asking yourself is, "What if they love me too but they are also freaked out like I am?"
You'll never know until you take that leap.

Keep reading...
Show less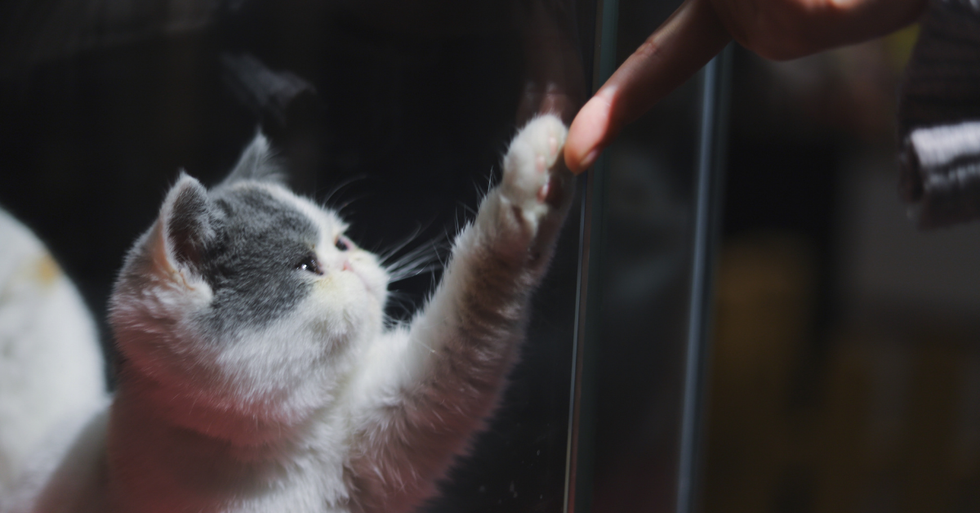 One always wants to go into a blind date with an open mind. After all, who knows, the evening you've been dreading for weeks might end in your meeting the love of your life. Of course, there's also every possibility that your blind date might have one of your unequivocal deal breakers for a relationship. […]
More
When a person sees someone they care about going through a struggle or crisis, their instinct is to uplift them with positive advice.

But sometimes, the wisdom imparted by friends isn't always helpful or relevant to the situation.
Curious to hear from strangers online who could do without specific knowledge, Redditor Saibotnl1 asked:

"What life advice can just f'k off?"
These Redditors have a problem with how certain people have on outlook on life.
Time To Rest
"Sleep when you're dead."
"Cool, but you're going to be dead a lot sooner."
– Tag2graff

Irrelevant Sadness
"People have it so much worse than you so don't be sad!"
– notrachelmar
"To that I like to say, 'people have it so much better than you so don't be happy!'"
– ___jupiter____

Your Life Path
"Almost anything relating to what age you must be in order to buy a house, have children, marry, have a profession, or do anything else. Seriously, everyone's life is different from everyone else's. Make your life the way you want it to be. If you so desire. Up to you."
– Frn071

On The Contrary
"Cheaters never prosper"
"Yes, they f'king do."
– waqasnaseem07

People can get out of any situation they find displeasing.
But others feel people should just "stick it out."
Ignoring Bullies
"Just ignore bullys or get someone else to handle it for you. I have never seen this work, only makes it worse. The only effective way I've seen to deal with them is by not making yourself an easy target and make them scared to f'k with you again. If going psycho on their a** is the only thing they'll respond to that's their fault. Also want to add in schools they will punish you for self defense but that punishment is only sitting around a few hours in detention or sitting around at home with a suspension. The punishment is temporary boredom, it's absolutely nothing compared to being bullied and when it's over the important message will still stand that you will not tolerate being a victim."
– User Delted

​Remain to be Miserable
"Stick it out"
"Whether that's sh**ty jobs, shi**y relationships, shi**y living situations..."
"By all means don't just give up on things when you face challenges, but if something feels wrong or is wrecking your peace then take some control and change it if you can!"
– petitezoey
"Easy for you to say," might be an auto-response to these suggestions for many people.
Invitation For Recklesslessness
"Live like everyday was your last"
Yall know what people do when they learn they have a single day left to live?"

– LimeGrass619

A Possible Consequence
"I did that as a teenager and ended up homeless and addicted to heroin. Didn't pan out for me too well."
"19 years sober though today."
– Open-Section-7263

A Practical Approach
"If I knew with certainty that I had one day left, I'd double-check all my financials, my will, and my insurance policies, make sure my wife had all of my passwords and knew where all the money was, spend the rest of the day with her and the kids, then call the medical examiner and ask to lie down on the gurney so that when I die they won't strain their back moving my remains out of my house."
– Asteriad
Nose Stuck In A Book
"Work while they sleep. Study while they party"
"That's not a recipe for success, that's a recipe for a lot of white hairs, burnout syndrome and a stroke before your 40s..."
– Khomuna

Doesn't Apply To Everyone
"Do what you love and money will follow"
"I love walking my dogs and grilling food for my friends but That sh*t doesn't pay the bills as well as my engineering degree!"
– Elons_android
While people's intentions are good, they're better off keeping their two cents in their own pockets.
Not everyone likes to hear platitudes.
Sometimes, people just want to know they're not alone with their problems over listening to unlikely solutions that are nothing more than superficial pick-me-ups.

Want to "know" more?
Sign up for the Knowable newsletter here.

Never miss another big, odd, funny or heartbreaking moment again.
Keep reading...
Show less
Being rejected by the object of your affection is humiliating, and the awkwardness that follows the momentary heartbreak only exacerbates the embarrassment.

But after receiving confirmation there is no possibility of being more than friends with the person you are smitten with, is there any way to walk away gracefully?
Curious to hear about the aftermath of getting your hopes crushed into a million pieces, Redditor Ok_Cycle2916 asked:

"What is the best thing to do after getting rejected to make it not awkward?"
You can be the bigger the person, or at least appear to be while you're slowly dying inside.
Keep It Positive
"okay thanks for being honest, all the best"
– groovy604
It's About Self-Preservation
"Something that really works well for me is if i want to try and start something with a girl, i compliment her. Her reaction tells me all i need."
"Get really good at reading social cues. You can avoid rejection before it happens if you are able to get a vibe from someone BEFORE you go in."
"If you are wrong and she isn't interested I still like to pay a small exiting compliment or crack a joke to ease the tension, in that moment of rejection if I can at least make her smile or laugh then i can feel good."
"Finally, self-worth is huge. If you get rejected get really good at not taking it personally and not letting it wreck your energy. YOU ARE ALL YOU NEED."
– WillyM35

At Least Try
"got rejected by my crush two days ago & said 'well it never hurts to ask right :)' & then i almost threw up in the bathroom from embarrassment."
– funeralguestlist7

What Makes A Better Impression
"Absolutely just say something like 'ok no problem I understand…' and LEAVE IT AT THAT…even if (and especially if) you do not understand why."
"Do not under any circumstances continue to ask them to change their mind, do not ask what went wrong, do not throw insults on them in any way."
"The guys I've rejected who have simply taken it like a man and accepted it and let it go have honestly impressed me so much because it's SO RARE."
– Sanchastayswoke

Playing it cool is fine, but even that may have limits.
The Gesture
"Finger guns"
– curry_bento
"Hell yeah and followed by a peace sign."
– Right-Arm-7385
Move On To The Next Topic
"Just be cool about it, like 'Oh ok, no problem' and then change the subject or find something else to do."
– Diet_Coke

A Disappearing Act
"Backup slowly, preferably into a tall hedge, into which you then disappear."
– Amara_Undone

The Message It Sends
"Learned this way too late in life but your best move in this situation is if you can just take it in stride and act cool, 'yeah understandable I get it no worries' etc. and cool off advances moving forward. It has worked out twice for me where this has soon after developed into a relationship, including my current years-long relationship. That's not to say it always works, obviously often you will just drift apart but that's just the way it goes when you roll the dice on opening yourself up to someone and you should be prepared for this when you take the leap. And often if you get rejected it may not be about you in that moment, it might just as likely be about something going on in the other person's life that they are not prepared to take that next step."
"I think that if you can come off as cool about it, it sends the message that you are interested in them, but it's not devastating for you if its not reciprocated, you have other interests and goals in your life that make you happy and drive you, you are a confident and quality person that is not worried about finding someone else, your life and value are not tied solely to someone being in your life - just generally conveys maturity and leaves the door open down the line."
"If you act immediately devastated or worse, throw a fit about it, you're putting a lot of hurt and pressure on the person you're asking. Put yourself on the other side of the convo, having to say no, and think about how you'd feel if the person you were speaking to was crushed - you'd likely also feel awkward and maybe bad about yourself and might start avoiding them to avoid the awkward, even if you generally liked that person otherwise."
– FargoniusMaximus

The 90s Romcom Playbook

"If countless hours of 90s romcoms have taught me anything: no just means you should try harder, maybe some stalking, and blasting music at their bedroom window or cue cards to tell your best friends wife that you love them."
– freecain
I'll Be Around
"Welp, can't blame a man for trying haha! Offer's still on the table by the way. You have two weeks to reconsider. If you ever want to see your dog again."
– little_raaaaay

Invisible Telephone
"say 'oh that's awesome. i can't wait! ok, so I'll see you around 8? brilliant. ok. later'. then press your ear like you're pushing a button to hang up a call. now look at the person standing in front of you and say 'sorry what were you saying?'"
– Unlikely_Afternoon94
There's no real remedy here as rejection will always suck.
But putting yourself out there at the risk of being turned down is a noble act that takes courage. That accomplishment alone is worth acknowledging.
Besides, wouldn't you rather have a definite answer rather than tormenting yourself wondering if the other person feels the same way about you?

Want to "know" more?
Sign up for the Knowable newsletter here.

Never miss another big, odd, funny or heartbreaking moment again.
Keep reading...
Show less
Romance can be such an embarrassing issue.
In the movies it's all flowers and sunshine.
But in real life, people get and give a lot of NOs!
"NO. I'm not into you."
But rejection is a part of the game of love.
And as if that isn't bad enough... can you imagine having to face the person who rejected you repeatedly?
Redditor IneedAnameForReddit8 wanted to hear from everyone out there who has had second encounters with someone who left them hanging. They asked:
"People of Reddit who ran into the girl that rejected you in the past how did it go?"
I can't talk about this, in order to protect the "innocent."
No Interest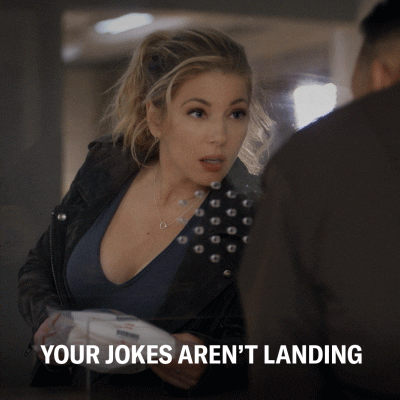 Youre Not Funny GIF by ABC Network
Giphy
"She rejected me again. This time for a home loan."
PlanarVet
Off to College
"Not exactly a rejection, but my after going off to college my then-GF from high school told her ultra-religious mother that we'd been fooling around. Her mother had her break up with me and confess to their entire church what she'd been doing with me. A few years ago I heard from a friend in my hometown and he told me that my ex-GF had never done anything after that."
"She went to college, but it was a local school and she never moved out of her mom's house. She never got a job in her field and still (20 years later) has the same job she had in high school - not just the same employer the same position. She never even dated again after her mom broke us up. It's like she's been stuck in stasis since that time."
USPO-222
"there"
"She was my first love, and she broke my heart. I let it haunt me. About four or five years later, we actually started dating again, just long enough to realize we'd both grown in different directions. There was no 'there' there anymore. All we ever really had was that we were young together. Which was great. But that time was in the past. It was a very therapeutic revelation. Set me free."
jimmyjazz2000
The Tattoo Girl
"I went to a concert to see one of my favorite bands, a girl noticed a tattoo I had on my side and showed me a similar one that she had. We talked a bit in between bands until I asked for her number to try to talk to her some. She said no she wasn't cool with that and I said alright no worries and enjoyed the rest of the concert."
"Few months pass by and the band rolls around again, and there she is again. Didn't try asking again because she already said no once before. We see tattoos hug and how each other are doing and make small conversations. Enjoy the concert and go our separate ways."
"Few months pass by again and the band comes through. See her again except this time we know each other without having to compare tattoos. We enjoy the show and as we're leaving I notice she's basically trapped between two guys. She sees me and yells 'hey I've been looking for you! Ready to head back to the airBnB.' So I said 'I've been trying to find you too. Yeah I'm good to go.'"
"Walked her the few blocks back to where she was staying. We had a nice chat during the walk, and ask if she needs anything before I left since I had a good drive back home. And that was it. We talk at the occasional shows we see each other at and on IG from time to time, but I'm glad she felt comfortable enough knowing that she could trust me to make sure she was safe."
CaptainNinj
Hey Neighbor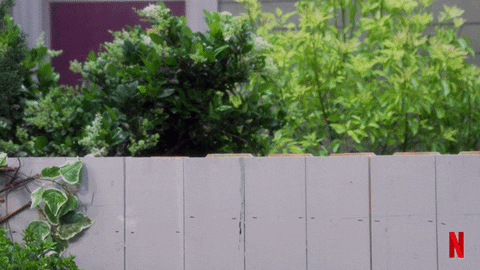 Giphy
"She stood me up on Valentine's Day three years ago. She's now my next door neighbor, talked to her a couple times but we aren't friends or anything."
Zombiejesus8890
Being neighbors? Now that is a special kind of cosmic humor.
Bad Shot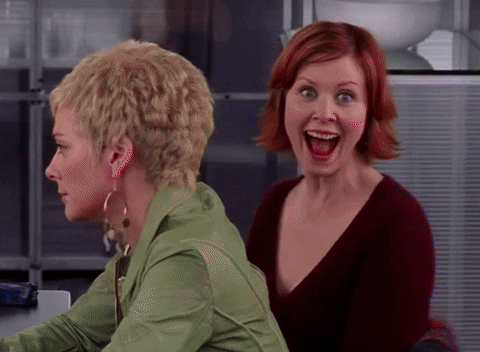 Best Friends Hug GIF by Alex Bedder
Giphy
"I saw a girl from high school at a reunion. She never rejected me because I never had the nerve to ask. At the reunion she confessed that she had a crush on me. You miss all the shots you never take."
AMLRoss
Out of my League...
"We met at a work trip and had great conversations and a connection. When we returned back to our hometown, we went out for some drinks, and she rejected me at the end of the night when I leaned in for a kiss. I thought she was out of my league at that point. We texted for a bit and then went our own ways."
"Little did I know after going our separate ways for two years, I would be tapped at work again for another trip as an emergency replacement. Guess who was running the event? That's right. She was. We reconnected the first day, and then spent the next night together. Two years later, she's my fiancé. You never know where life will take you and what timing might mean."
Savage2929
Christmas...
"I met this woman near Christmas of 1999 or 2000, had a wonderful night of chatting, dancing, just a perfect night. I live near her so I drop her off in the taxi. She said she was leaving shortly for Australia so wasn't looking for anything major, but to give her a call later in the week and we'd go do something. She never responded. It was a wonderful night though, and something I always fondly remembered."
"Fast forward to 2019, I meet this woman on tinder, we have a great brunch and end it with a hug and a kiss. Start seeing each other regularly. After a couple of weeks I drop her off at her mum's house - looks so familiar, it's the same house I dropped that woman off 19 years ago."
"This woman I'm dating is that woman - who doesn't remember it, doesn't remember me at all. Such a wonderful insight into how there's two sides to every tale. We didn't last long as a couple, but it was really interesting to be able to cross off one of those that got away."
ddmf
Bumps
"We bumped into each other buying lawndarts at Walmart. She was pregnant and in Cookie Monster PJs, and I was in what were essentially male booty shorts, as my friends swimtrunks fit too short. We were literally both buying packs of lawndarts. We laughed, but both knew deep down inside that that Walmart run was embarrassing AF."
theglowoflove
All's Good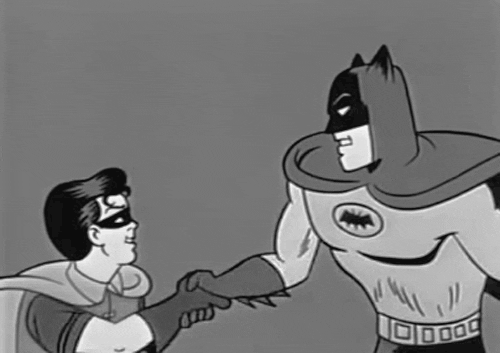 vintage agree GIF by hoppip
Giphy
"We met again after ~6 years and became good friends."
throwawayaj218
Not too bad. Even when it's calm though, that feeling of no never fully goes away.
Want to "know" more?
Sign up for the Knowable newsletter here.

Never miss another big, odd, funny or heartbreaking moment again.
Keep reading...
Show less