They say there are no dumb questions. Well, that's debatable.

Being inquisitive and seeking information through research is commendable.
And there's nothing wrong with asking where you can find the cereal aisle in a grocery store you've never been in -- with the understanding you're not making the inquiry while standing in the said aisle.
Curious to hear from the experiences of strangers on the internet, Redditor nonlinearcharm asked:

"What's a question you absolutely hate being asked?"
Keep reading...
Show less
People are always encouraged to ask questions in a classroom or at a training session for a new job. "There are no such thing as a dumb question," an instructor or a person in a position of leadership might say.
But is there such a thing as a dumb question?
That is debatable and the distinction can vary depending on the situation. On one hand, the encouraging phrase assures someone who is unsure of something to dispense with their fear of sounding naive.
On the other hand, some questions can stem from laziness.
If you go in for a job interview and didn't do your research beforehand and then ask a question about the company that is common knowledge, that would be an example of a dumb question.
After all, that's what Google is for – to save face.

Curious about other examples from strangers on the internet, Redditor WinterCrusader91 asked:

"What's the dumbest thing you've ever been asked by anyone?"
My Identity
How many times have you misspelled your own name in school or at work? Probably never.
So why is it that anyone with a different spelling of a common name or those with foreign names seem to encounter difficulty?
That is a genuine question.

Let Me Ask My Birth Certificate
"Are you sure that's how you spell your name?"
The Shady English Teacher
"My high school honors English teacher had a full on argument with me about how I spell my name and whether it was cultural appropriation for me to spell it that way."
"My name was a Native American word, despite me being whiter then wonder bread. My parents thought they were just being creative with the spelling of an extremely popular girls name at the time of naming me, found out when I was 3 or 4 that it was the word for 'turtle' in a Lakota Sioux."
"I changed my name last fall so there's less arguments but people are still weird."
– KeyKitty

Spellcheck
"My surname is also a first name. My friend once asked me how to spell it because she needed to write our classmate's name (the first name version) on our project, and once I spelt it, she was like 'are you sure?' Yes you numpty."
"I also have a cousin with that first name (different surname obviously). He was spelling it for me (he was telling me his email) and I was like 'I'm gonna stop you there mate.'"
Inquisitive To A Fault
Some people have a tendency to ask stream-of-consciousness-type questions that could have been avoided if they just took a moment to think about what they were about to ask.
Or worse – as you will see below – people might violate another person's physical space to check something to confirm a suspicion.

Baby Talk
"one of my best friends came to visit me in the hospital when i had my baby. i was laying there with my newborn and there was a banana on a tray next to the bed. he asked, 'has he had lunch yet? is that for him?' everyone in the room just cackled so hard that i almost felt bad."
A Genuine Concern
"What happens if the contact lens falls behind your eye and into your bloodstream -- oh, wait.. blood would go through it because it's clear, right?"
"This person was not high, drunk while very kind, they were easily the most air-headed person I've ever known. That quote was over 25 years ago and I've never forgotten it."
Cheers
"A lady asked if the bubble lights on the Christmas tree were "filled with colored champagne."
"Was she filled with coloured champagne?"
The Audacity
"After trying to pull my hair off:"
"Stranger: It's not a wig!?"
"Me: Uhhh no, it's my hair"
"Stranger: I thought maybe it was a wig because of cancer or something."
Customer Service
Those working in customer service have had their share of eye-rolling interactions with customers.
Aside from the typical inquiries about certain products or store hours, these Redditors dealt with customers who did not seem aware of their surroundings. At all.
Point Me To The Direction Of...
"I use to work in a grocery store."
"People would legitimately ask me 'where's the juice aisle?' while we are in the aisle with the juice."
– Kriimz_

Encounter At The Counter
"Repairing the scanner scale at a grocery store. I have the scale out of the checkstand, on it's side, bottom removed from the scale, one of the circuit boards removed from the scale and placed on the conveyor belt, I have JUST removed the board that the spinner part connects to (that spinning mirror thing in the bottom of the scanner scale), and someone walks up to the checkstand, places items onto the conveyor and asks 'Are you open?'"
Not A Costume
"Do you work here?"
"No, ma'am, I just... felt like stealing a work vest and working this shoe pallet for giggles."
The Things Tourists Ask
"I used to be a tour guide in a cave and one summer we had a running contest among the guides to see who could get the dumbest question. Keep in mind, we only accepted questions from adults for entry into the contest. Some of the finalists were:"
"Is this cave underground?"
"Will the stalagmites bite me?"
"Are the steps natural?"
"What time is the 4.30 tour?"
"And the winner: 'Does the water go all the way around the island?'"
Sure, there are specific answers – like the location of the juice aisle – that simply can't be found on a Google search, but sometimes, the answer is literally right in front of you. Just be aware of your surroundings.
But when it comes to other mysteries in life that stump you and keep you up at night, dispense with your fear of sounding dense and ask away.

We will be here in this subReddit and waiting to hear about it.

Keep reading...
Show less
The Bermuda Triangle. Earth. Space. Life. Afterlife. The unknown and eternally questioned are not limited to aspects of science, often the greatest of paradoxes are leveled at us on a simple plane, during everyday life.
Redditor
u/Rraptor1012
was wondering what wonders and conundrums people are enamored with by asking....
What is your favorite paradox?
Where is there space?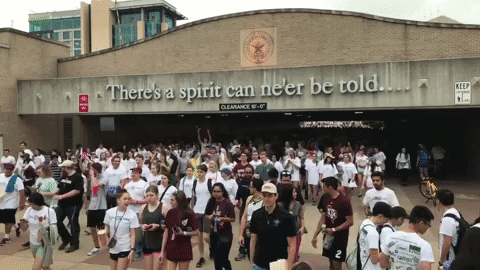 texas am college GIF by Texas A&M University
Giphy
"I don't like that place - no one goes there anymore because it's always too crowded."
into the water....
Buridan's bridge due to the fact there is an obvious answer for those unfamiliar, it goes as such:
Socrates wants to cross a river and comes to a bridge guarded by Plato. The two speak as follows:
Plato: "Socrates, if in the first proposition which you utter, you speak the truth, I will permit you to cross. But surely, if you speak falsely, I shall throw you into the water."
Socrates: "You will throw me into the water."
Assuming it's a bridge near water and not that high, I would throw him into the water, fish him out, then let him pass. He'd be shivering on the way and I would say as he passes "THAT'S WHAT YOU GET FOR BEING A SMART-A**"
The Matthews....
My mom chose my first name because she thought it would be a name you didn't see much. To be fair back in the early 80's you'd be right about that. But then it turned out to be the damn dark horse out of nowhere to become one of the most popular names that year.
And for a long time after. Hell, in one of my elementary school classes there were five Matthews. There were only 20 kids in the damn class. Literally a quarter of the class was named Matthew. Great job picking a less popular name, mom.
Gotta Work....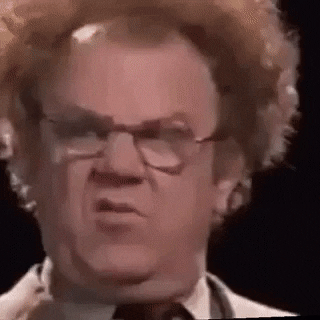 steve brule GIF
Giphy
You need job experience to get a job, but to have the experience you must get a job.
I feel like this is how unpaid internships became so popular. You want a job in this field but we won't give you one unless you have experience, so do this work for free. Then maybe we'll consider paying you.
Time Warped....
Ocarina of Time bootstrap paradox.
As a child you meet a happy man in a windmill.
Time travel so you are an adult you meet the same man who is angered by a child who played a song that summoned a storm that caused the windmill to drain a nearby well.
He teaches you the song.
Travel back in time and you play the song at the windmill, causing the above events.
Where did the song come from? Where did the cycle begin?
Prevention
The Pogo Paradox. Where an event is caused by the very attempts to prevent it.
Edit: I'm not sure if this is an official name. I heard it on Star Trek: Voyager.
Edit 2: No this is not the Streisand Effect. That defines a situation where people want to suppress knowledge about some information but that effort causes the information to become more widespread. This is not a paradox.
The Family Cycle....
The story of Cronos.
It is a prophecy that one of his children will betray him, so he swallows all of his children except one. Who betrays him because Cronos betrayed his children first.
If he didn't swallow his children, they maybe wouldn't have betrayed him.
So that is what it is called! As soon as I saw this i thought of Anakin trying to save Padme in Revenge of the Sith.
Duties....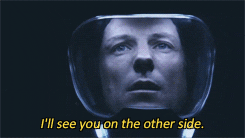 battlestar galactica pilots GIF
Giphy
Pilots can get out of combat duty if they are psychologically unfit, but anyone who tries to get out of combat duty proves he is sane.
The Stats....
Statistical paradoxes are cool. For example, Simpson's Paradox where a statistical trend is reversed when the population is partitioned into groups:
The Civil Rights Act of 1964 was supported by 61% of Democrats and 80% of Republicans. However, both Southern and Northern Democrats were more likely to support the Act than their Republican colleagues.
White murderers in Florida are more likely to receive the death penalty than African-Americans. However, African-Americans whose victims were white are more likely to be executed than whites, as are African-Americans whose victims were black.
Median wages in the US rose by 1% between 2000 and 2013, yet wages of every educational subgroup (school dropouts, school graduates, college graduates and higher degrees) fell during the same period.
The overall survival rates for third class passengers on the Titanic were higher than those for the crew, yet those for both men and women were lower.
The batting averages of baseball player David Justice were higher than those of Derek Jeter in both 1995 and 1996, but not in the two years combined. huseddit
Every Second of Family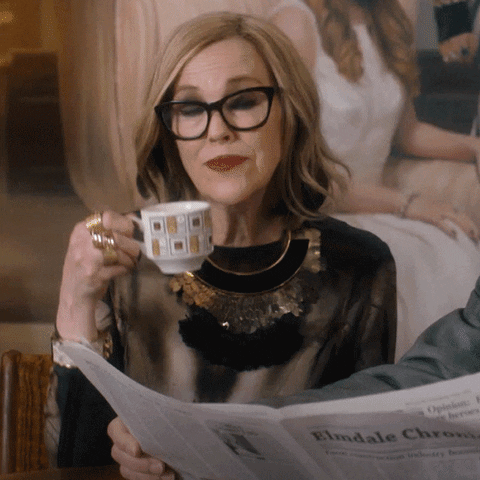 Valentines Day Love GIF by CBC
Giphy
The paradox of being a parent: the days & nights are long & hard, yet the years fly by.
Yes 100% I hate how cliché it is, but it's just so true. Each day feels like 749574 hours (especially right now when everyone is home all the time) but it truly feels like my oldest was just born and it blows my mind that it was actually 13 years ago.
Want to "know" more? Never miss another big, odd, funny, or heartbreaking moment again. Sign up for the Knowable newsletter here.

Keep reading...
Show less
Socializing is a tricky thing.
People ask questions to get conversations rolling. "What do you do?" or "See any good movies lately?" are questions we're familiar with, and have probably heard from strangers on numerous occasions.
But some people don't know what an appropriate question is. Or, they have trouble reading a room and ask you to answer something that makes you feel awkward. You'd think some questions would be universally considered off the table, but then again, some people just don't seem to care about how others feel.
Reddit user chickenoodlesoupp asked people, "What's the most uncomfortable question you can ask someone?" and people opened up about the questions they've been asked, or have asked in poor judgement, that were totally inappropriate or weird.
Want to "know" more? Never miss another big, odd, funny, or heartbreaking moment again. Sign up for the Knowable newsletter here.

Keep reading...
Show less
It's like people really have no filter in their brains. It is astonishing to witness what sort of verbal diarrhea will spew from the mouths of humans sometimes. I know that curiosity is a natural process but some questions beg to remind people that curiosity killed the cat. Also, too many answers are just a given, so it leaves you wondering how someone just asked what they just asked as they seem to function in life.
Redditor
u/MHK786
wanted to hear some of the "odd" questions many of us have been asked that made us to a face palm by wondering.....
They say there are no stupid question, but what's the most stupid question you have ever been asked?
Cold Please.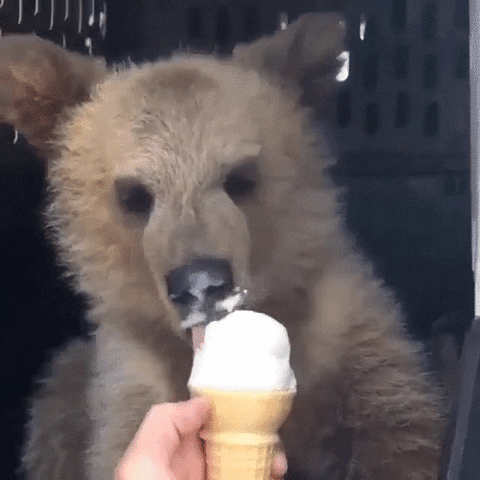 Giphy
"Is the ice cream served cold?"
Usually as a waiter, I can game-face almost anything, but there's no way my face didn't read "...the hell you just say?" InspectorDerp
Bye Mike!
I was out with friends once at a restaurant and we asked the waiter how the rack of ribs was. He replied "They are excellent" in a firm, confident tone. So I ordered them, while my friend Mike decided on something else. We get the food, the ribs are great, I shared a rib with Mike, he loved it. But when the waiter comes back to ask how everything was, Mike (being a Mike) says this crap:
"Well I would've ordered the ribs if I'd known they were gonna be that good" and the waiter looks at him bug-eyed and yelled, literally yelled "I SAID THEY WERE EXCELLENT. WHAT WOULD'VE CONVINCED YOU, 'EXCELLENT PLUS'?! WAS THAT THE ANSWER YOU NEEDED?!"
We left that guy a damn good tip and have never let Mike forget it. JeffTheComposer
That Mouse....
I work IT, asked a person if her mouse was wired or wireless. She said "How am I supposed to know THAT?! This is YOUR job!" KhaosElement
Tell her to grab the mouse and start walking away from the computer and see how far she can get lol. Heffeweizen
Why do I have to pay a late fee?
I worked at Blockbuster Video in 2004 for six months. I had three unrelated incidents, but the words and tone of all three were uncannily identical. They answered the question immediately before asking it... AND THEY STILL DIDN'T KNOW THE ANSWER:
"Yeah, I know my movie was late... Why do I have to pay a late fee?" ApexInTheRough
Target?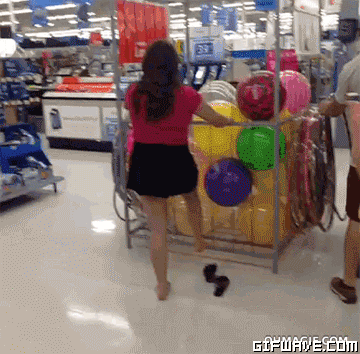 Giphy
I live in a very popular tourist town.
"Is there anything to do around here? We've already seen the Walmart." echo6golf
Who?
A friend once asked my other friend who was a history teacher, "What was the president's reaction to JFK's assassination." IFapToHentai42069
His mind was blown. Soviet__Comrade
To Be Mixed....
"Did you choose to be half Asian?"
Yes, this was an actual question that was asked of me.
I'm half Japanese and I look vaguely white/Asian. So no, I did not choose. I was born looking like a mix between a white person and an Asian person. Cheetodude625
 "oh that makes sense."
My sister once asked me if the humans killed all the Homo sapiens because they were stupid.
Also when she found out that you need more stamps to mail a big package, she asked how many stamps it would take to mail a car. My dad told her 50 as a joke and she just nodded her head and said "oh that makes sense."
She was in college when she asked both of these questions. Sam-1229
Give me my free cone.
I used to work at Ben & Jerry's. Someone came in at least once a month with a Baskin Robbin's coupon. Usually politely told them they were in the wrong place, then point to the b&j sign on the opposite wall if they looked confused.
One woman tried to argue it with me.
Her: This is baskin robins. Give me my free cone.
Me: I'm afraid not. Sorry. This is B&J, and we don't take competitor's coupons.
Her: I think I know where I am. This is definitely Baskin Robbins.
Me: Then why am I wearing a B&J apron? Sethrial
Shave the Ice....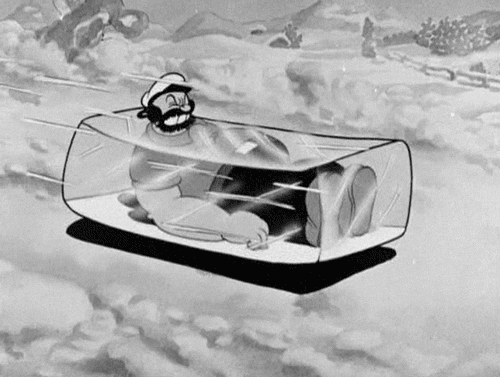 Giphy
Once a classmate, this was on year 10 or year 11, asked me how I had managed to put ice into a plastic bottle. A friend of mine proceeded to tell her that there were youtube tutorials on cut open and glue the bottle back together and that it was super easy. ritsload
Do you have something to confess to George? Text "Secrets" or "
" to +1 (310) 299-9390 to talk to him about it.
Keep reading...
Show less