A first date is exciting. But it can also be highly unnerving.
You just want it to go so well.
So what do you wear?
What do say?
How little do eat and how much do you drink?
But that ice breaker is important. And the dialogue is imperative.
So what do we talk about?
Inform me...
Redditor AspirinDontWorkOnMe wanted to discuss the best beginners for small talk when on an early romantic excursion. They asked:
"What are some good questions to ask on a first date?"
Are you crazy? That's my first date question. I can always tell by the answer.
LOL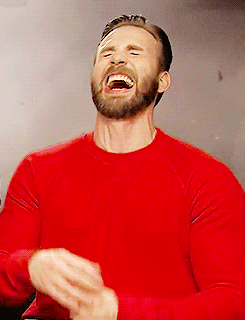 Captain America Lol GIF by mtv
Giphy
"Who makes you laugh?"
"This was my speed dating question back in the day, and it sorted out the wheat from the chaff VERY quickly."
RiverLover27
The Past
"What unresolved childhood trauma will emerge through maladaptive behaviors as we spend more time together?"
ofsquire
"To be fair anyone who has a legitimate answer to this one is probably already actively working to improve themselves which could be a huge green flag. Unless they're aware and not working on it in which case run."
Glundyn
Ok. So I went on a date with a girl... she unloaded all her past trauma in me... then proceeded to get really drunk and make a move on me."
importedsquid
Raccoons?
"What is their opinion on raccoons? Specifically would they be upset if they found out, the person they were dating was actually several raccoons piloting an elaborate human suit. If the answer is yes, it's is a red flag and you will need to tell Burt and Larry down in the legs to hoof it out of there as fast as possible. Remember to grab as much trash as you can on the way out. It is why we were there to begin with."
The_Most_Superb
Be Useful
"Ask open-ended, non-threatening questions that get them talking about topics they enjoy. You learn much more about someone when they're comfortable than when they feel scrutinized. Also, realize that the questions you ASK say as much about you as the answers you give."
"Your fears, hangups, history, empathy, etc. For example, if someone asked me how much I earn or what my parents did for a living, I would reasonably surmise that money and perhaps status is important to them. [That's not necessarily a bad thing, but it's a useful piece of information.]"
who_favor_fire
A T-Rex?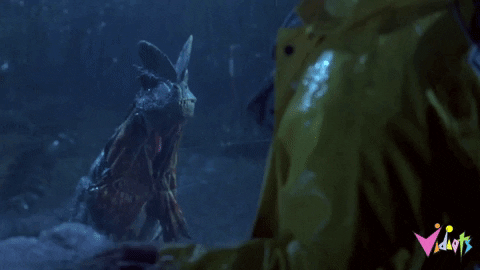 Jurassic Park GIF by Vidiots
Giphy
"What's your second favorite reptile?"
hellmouth
"My question would be more, what's your second favourite dinosaur? I work with young children, I have a modest working knowledge of dinosaurs."
Few_Rooster3293
Interesting ideas. If I ever search for love again I may use a few.
A Few Things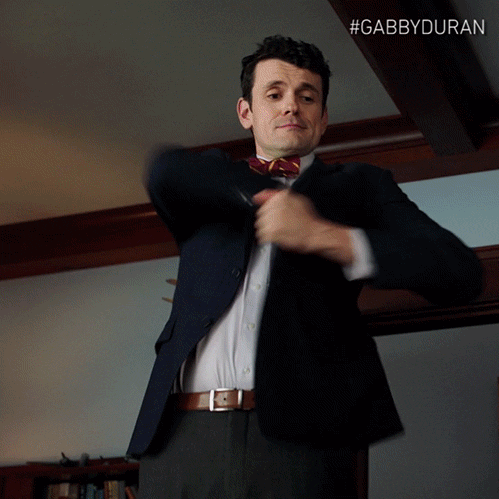 Tell Me More To Do List GIF by Disney Channel
Giphy
"So, you married?"
"Do you slap the bags of rice at the grocery store?"
"Are you a cop?"
"What's on your bucket list?"
BallPit1p
Win-Win...
"When I was dating, I used to really like asking what people were excited about coming up in their lives. I'm a very optimistic person. I'm highly sensitive to negativity, pessimism, and cynicism. While it's not the ONLY way to get insight into how positive someone is, asking this question gives some insight into their overall mindset. Plus it's a good way to have a conversation about something someone is excited about. Win-win."
Kooky_Finding8516
HIGH
"Wanna see how high I can jump?"
Competitive-Kale-991
"A girl asked 'do you think I can jump this puddle?' I said no but she jumped anyway and slipped back into it so her back was entirely mud. Also, I drove."
JojenCopyPaste
"Look! Look! Look at me! Look what I can do! Look!"
LoneRangersBand
Mammals...
"What is the biggest mammal you could knock out with one punch?"
Zoidfarbb
"The answer to this question is clearly the horse-sized duck. In accordance with the square-cube law, the horse-sized duck's tiny legs would collapse under it's newfound weight, rendering it severely injured if not completely immobile. I'd pretty much win by default."
smala017
FACTS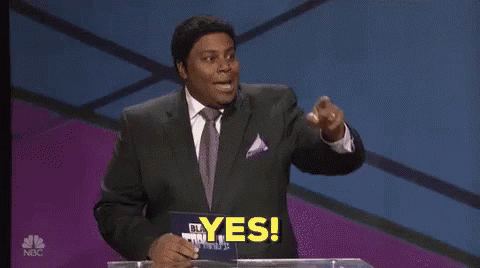 Kenan Thompson Reaction GIF by Saturday Night Live
Giphy
"Can I get a list of references?"
thecartoonrobot
Ah first dates... will they ever be easy? Shouldn't they be?
Want to "know" more?
Sign up for the Knowable newsletter here.
Never miss another big, odd, funny or heartbreaking moment again.
Keep reading...
Show less
It's time to talk truth.
Humans seem to do all we can to avoid that word.
Nobody wants to be embarrassed or feel weird.
But if we don't ask the hard questions to get to the truth (with finesse) we're just running on assumptions.
And assumptions are the enemy, especially in relationships.
But what a world of difference it would be if you just had a respectful conversation about all the things.

Let's try...
Redditor Batman_1267 wanted all of the men out there to share some things they've been dying to talk about, they asked:
"Men of reddit, what's something you've always wanted to ask a woman but thought it would be too embarrassing to ask them?"
I'll go first.
Ladies. Why do you hate heels? Maybe you're not practicing enough.
Now y'all...
Leakage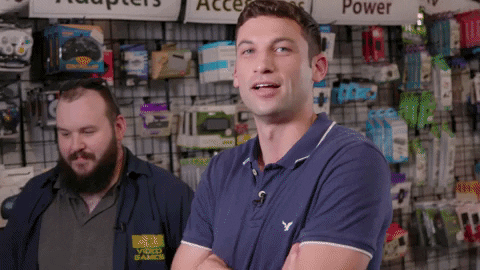 I Get It Wow GIF by Awkward Daytime TV
Giphy
"I always assumed periods were a constant stream of blood (like a cut, as another Redditor put it). Apparently this is wrong, so how does it work? Small gushes?"
billionai1
"Very very very slow leaks… slow on day one, a little heavy on the second and third day, slow to none for the next couple days… varies from person to person."
inmyelement
Roll It
"Do you really like it when men roll up their sleeves?"
Bigbird_Elephant
"Yes. Can't really tell you why. Something about the forearms. It's important to note that it's a phenomenon specific to having long sleeves that are rolled up; a shirt with three quarter sleeves does not produce the same effect. (I think it might be linked to giving the appearance that you're ready to knuckle down and work even though you aren't dressed for it. Idk.)"
LJGHunter
Let's Chat...
"What's the most neutral and comfortable to start a conversation (maybe at a bar), without being too shy or too aggressive/rude?"
firebullmonkey
"For me commenting on what's going on around us. If you've tried the cocktails before and want to share opinions, if there's a game on and I'm looking up at the tv, if there's a couple on a first date nearby, whatever. The really important thing is to get a good read on if the response is polite vs engaged. If I give you a "yeah" with nothing else stop trying lol even if I smiled or whatever."
General_Organa
Basics...
"Other than the obvious (lying, cheating, rude to you or your friends)what's the quickest way for your S.O, or someone you're interested in, to lose your respect?"
DanMittaul
"Lack of general manners or hygiene. Please/thank you/excuse me are important. Regularly bathing, washing your hands, trimming your nails, tidy clothes, etc are important. If you don't invest time and care into these basic things, how am I to know that you will invest time and care into our relationship?"
holy__granola

Smooth...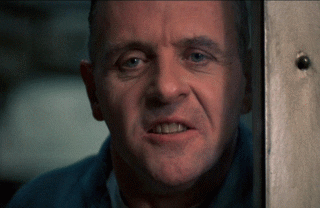 the silence of the lambs hannibal GIF
Giphy
"How do many of you have such nice skin? I want to be silky smooth too."
I_ate_your_skin
"Your username makes this question… concerning."
Doom_Toon
How do you get skin that soft? I've tried the lotions. Not working.
With a Cracker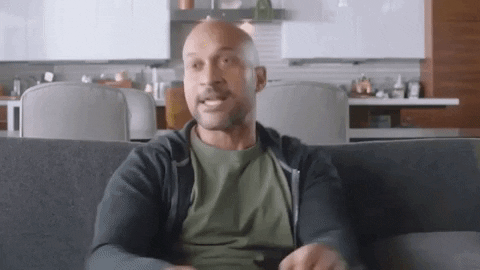 String Cheese Reaction GIF by MOODMAN
Giphy
"Does offering cheese really work?"
Shardnic
papayaseth
The Wife Way
"If you have a wife, there is no question too embarrassing to ask."
high_dosage_of_life
"Before wife-liness, I was a nurse. We got rid of embarrassing questions right off the bat when we were discussing 'experience.' He had none in the physical relationship department, and neither did I, however, I did have to admit that I had probably seen and handled more penises than he ever had... and come to think of it, more vaginas as well, lol."
DishyPanHands
Stay Together
"What's the deal with peeing together?"
beetus_gerulaitis
"Safety in numbers. Also we like to reapply make up or have a little gossip by ourselves, sometimes it just nice to go with someone else and continue whatever conversation you were previously having."
DI93
Be Free
"If bras give support then why does it feel good when you take them off? Would it feel good to never wear a bra?"
TinyThrowy
"Have you ever worn really tight jeans? They hold everything in place but the firm contact all day gets a bit much. Not wearing a bra if you have larger breasts can be pretty uncomfortable."
"It hurts your back (bras help a little by holding everything in centre so your gravity isn't too funky), your breast hurt if you move too much, you get sweat under your boobs where they touch your skin. Not fun for everyone. Also it can be uncomfortable when your nipples rub against your clothes from excess movement."
Extension_Drummer_85
Listen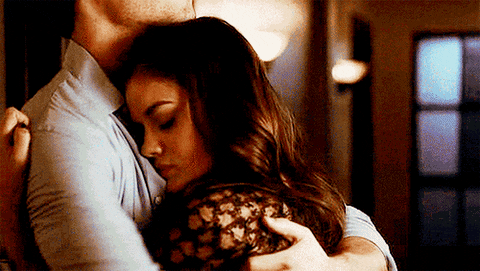 couple hug GIF
Giphy
"When you are really upset, how would you like your partner to respond or comfort you?"
Think8437
"Be empathetic, hold her (if she's comfortable with that), listen, and ask if she wants your advice. If she doesn't, just be a good listener and don't make her feel like she's to blame or that her feelings aren't valid."
MelanisticCrow
Postures
"How do you do the math and physics for when you pee outside? Some of my female friends took postures straight out of a yoga book and never made a mess."
LeMiaow51
"Sometimes I lean back on a rock or stump (almost in a 'crab walk' position) so that I am aimed at the ground and not my feet/pants."
BreWanKenobi
Playtime
"Do women play with their own breasts out it boredom? Like randomly squeeze them."
Regera80
"I do and it actually helped me! I was just laying in bed one day, playing with my boobs and I noticed a lump. Eventually went to the doctor and they were like, 'oh, were you doing a self exam when you found it?' And I had to be like, 'well, no…'"
"I ended up getting a biopsy and it was a fibroadenoma (benign common tumor in younger women) but I basically had to skirt around the fact that I found the lump from feeling my boobs in bed. No one ever asked directly, I just avoided being specific when they asked how I found it."
Apozerycki1
Hairy Situations
"How do you shampoo long hair? I've always had short hair, so lather and rinse is pretty easy, but with long hair I feel like it would get complicated quickly."
TheMathNut
"With shampoo you basically get used to massaging it directly on your scalp and the rest of your hair kinda rinses out along with any dirt as you wash away the shampoo. You focus on your scalp because that's where things get greasy and you don't want the bottoms of your hair to get too dry. This is why you also focus the conditioner towards the ends of your hair."
COVID_KISSES
Obsession...
"What is the obsession with murder? The whole serial killer book/podcast industry seems largely female oriented. Ironically many females I know who love this stuff also hate fake violence in fictional movies?"
Yngstr
"I'm taking notes so I don't make the mistakes they made that got them caught."
"Honestly though, it's a combination of the psychological aspect (why did they do it, what was going on in their head, what made them the way they are) and the forensic/investigation side of things. I also know some women who watch them in part to learn in some way how not to be the victim of crimes likes those featured."
Glowingrose
In the Books
"In a book/piece of writing, what do you think is the best way to describe a woman in a sexual context without being too crude or cliche or getting into the whole 'she breasted boobily down the stairs' thing?
"I'm a writer but I would feel WAY too awkward asking any of my girl friends this 💀 writing women characters isn't hard for me per se, you just give them goals, development and make them add to the story like anybody else. But I'm always second guessing myself when it comes to writing stuff in an intimate context."
AV8ORboi
'hot guy'
"Have heard what not to do on a date mostly but what are the top things a guy can do on a date? Without coming off as awkward or weird?"
UnKoNoWnDuDe
"Your looks will count for a little more in the beginning because I don't know you very well. But if you come across as decent, charming and confident, looks start to fade into the background."
"My husband is never going to win any 'hot guy' awards. He's a bit overweight, going grey, wears glasses and has more hair on his back than on his head. But I immediately fell in love with his personality; he's everything I've ever wanted in a man on the inside, so I honestly don't care what the outside looks like."
LJGHunter
Give it a try!
"How do you all make those little towel hats when you get out of the shower?"
mw407
"Imagine you have your towel across your back, both ends in each hand, flip you hair forward so you're bent over roughly 90°, being the towel forward so it's completely draped over your head until the edge of the towel that was touching your thighs, is now at the base of your hairline on the back of your neck, the towel is now draped over your head, grab the drape and twist it a few times, then toss it back. Give it a try! You don't even need hair to do it!"
78Carnage
Prepared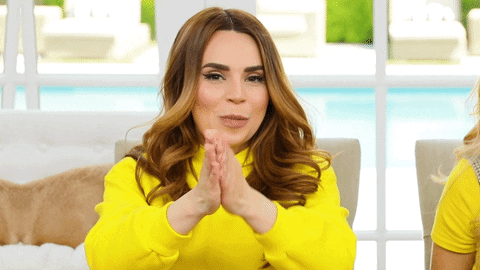 Giphy
"Does it appear weird that I have pads and stuff ready, even though I don't need any? My mother once said that would be very nice when I have people over and periods just happens. I agreed to that thought, so I have some in the bathroom."
FanStrong3311
A Leg Up
"As far as I can tell, leggings are one of the most universal/flexible pieces of clothing a woman can wear and still remain as casual as jeans, but as comfy as pjs. YET you always manage to look hella good regardless of what top you pair with leggings. What the f**k do you wear with leggings/how do you always seem to pair it correctly? (Correctly being it never looks like something you wouldn't pair with it)."
Honorzeal
Listening, empathy and cheese. It's always more simple than we make it.
Want to "know" more?
Sign up for the Knowable newsletter here.

Never miss another big, odd, funny or heartbreaking moment again.
Keep reading...
Show less
Have you ever looked at someone after they've asked you a question and wondered,"How have you managed to live this long?" Or, even better: "Did I really just hear that?"
It hurts even more once you realize they're not pulling your leg.
I wish I could say this hasn't happened to me more times than I can count, but the human race has a way of disappointing me in ways nothing else can.
Sadly, we all run into these people (and their questions).
People shared their stories after Redditor Mylefthoof asked the online community:
"Even though there are no dumb questions, what is the dumbest question you've ever been asked?"
"What made it particularly weird..."
"Do you have Christmas in the UK?"
"What made it particularly weird was that we'd literally just been discussing the movie Love, Actually, which is both very British and very Christmas-y."
Bananageddon
Did they not realize that Love Actually takes place in the UK? People really don't pay attention, do they?
"Where do I even begin?"
"I'm in IT management. Where do I even begin? 'There's an error on the screen that says I need to restart to complete the update, what should I do?'"
ReeG
I think I would scream.
At some point, I would scream.
"A coworker of mine, without any context, asked me, 'Is Ash Wednesday this Friday?'"
pjabrony
Did you tell them to think about their question for a little longer?
Just... a... little... longer?
"During my exchange year in the US, I was sitting in my English class and we had a few minutes until class started, when one of the guys I spoke regularily to, suddenly turns and asks me if I could speak English since I'm from Germany."
"I calmly asked him in what language we had been speaking just a second ago. It was pretty hilarious and even our teacher had a good laugh with us."
"In short: Guy asked me if I could speak English, while we were talking in English."
SomeSugarAndSpice
Perhaps his brain short-circuited – let's cut him some slack.
"I was not able to convince her..."
"But why do you eat apples? You're a vegetarian, you can't eat that."
"I was not able to convince her that being vegetarian doesn't mean to only eat roots."
SecretSummerMidnight
This implies that vegetarians give up everything that could possibly taste good in favor of roots.
This person really needs to expand their palate.
"Once when I was in a tech support group..."
"Once when I was in a tech support group I literally had a guy email me and ask for my email address."
FirstTOOtheleft
But... but WHERE did they think they were sending their message?
"Being that I was in the aft galley..."
"I'm a flight attendant and while waiting to deplane a passenger in the back of the aircraft asked me if I worked the flight. Being that I was in the aft galley and literally had no way of magically appearing on the plane I was pretty confused."
Lscottbr
Did they think that you were dressed in your flight attendant uniform for fun or what?
"Thankfully it was asked..."
"Are you a real black person? Your skin is too light."
"Thankfully it was asked by a little kid, but it was so stupid that I still laugh about that years later."
starkillerzx
Imagine if this was an adult.
Actually, I don't need to imagine it.
Adults say dumb stuff like this all the time.
"I was talking to my nephew..."
"I was talking to my nephew about how Albert Einstein only started talking at the age of two. He then looked me in the eyes and asked me in an adorably serious manner, 'Did Albert Einstein invent words?' I forget how smart 11 year olds are meant to be, but it made me chuckle."
MattThePi3b
So what you're saying is... this kid isn't an Einstein.
"Once my mom..."
"Once my mom had to have part of a lung removed due to cancer. Afterwards, the doctor showed us the imaging that showed the remaining cancer spread through the rest of her lungs, which we already knew about. My dad asked him why they didn't remove all of her lungs."
esca0014
Are you sure your dad wasn't going for a perfectly timed dad joke?
Did your brain explode reading these? We wouldn't blame you. Humans are so frustrating.
Have some stories of your own? Feel free to tell us more in the comments below!
Want to "know" more?

Sign up for the Knowable newsletter here.
Never miss another big, odd, funny, or heartbreaking moment again.
Keep reading...
Show less
There so many questions I want answers to before I succumb to the slumber of the great beyond.
Some answers are to the ethereal and spiritual questions, and some are hardcore murder mystery and drama answers.
What happened to Hoffa?
Are all of the episodes of Dateline NBC correct?
I love a great mystery but an unsolved mystery just eats away at me.
I'm not alone.
Redditor havehart wanted to discuss the greatest mysteries that plague us all. Will we ever know? They asked:
"What is the unsolved mystery you'd most love to see solved?"
This is why these crime series on Netflix and podcasts have gotten so popular.
Everyone loves a good mystery.
In the Sky
"Would love to know exactly what happened to Amelia Earhart. The theories are all more than likely and one of them is probably the truth! But it would still be cool to have the full story and closure." ~ Bitter_Theory5467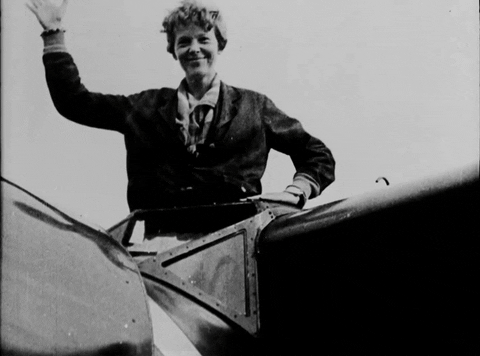 Giphy
Eruptions...
"What happened in 536CE?"
"Records from around the world talk about 3 years of winter, destroying vineyards, frost in the Mediterranean…dendrochronology (tree ring studies) shows a period of reduced to no growth during that period in places as far flung as Ireland and the Pacific Northwest."
"There were no supervolcanic eruptions that year, no evidence of meteor/comet impact. It's theorized Iceland had an eruption that spread on the jet streams to affect the northern hemisphere, but the Smithsonian Global Volcanism Project has never reported a volcanic event higher than a VEI 6 (basically, amount of ejection and damage), and nothing higher than a 5 from the two most active volcanoes of the period (Katla and Hekla)."
Long Pause
"Why the Polynesian people stopped sailing for ages in an event known as the Long Pause. About three and a half thousand years ago some time after Polynesians explored the Pacific and arrived at Fiji, and despite some evidence that they were expert wayfarers and navigators and boat builders, they just stopped."
"Stopped sailing, stopped exploring, stopped travelling for nearly two thousand years. And no one really knows why. We've got theories from multiple bad storm seasons, to El Nino effects, to Moana's interpretation that it was caused by the Rock stealing the heart of creation and causing sea monsters."
"That last one is probably the least likely. But we have enough evidence to be confident it happened and no concrete idea why. And its a tantalising mystery, because there was so much of Polynesia left to explore." ~ TerrisKagi
Jane
"Opelaika Jane Doe. I know there are a lot of cases for Jane and John Does being solved recently through DNA, and I only hope DNA can help here. Opelaika Jane Doe just stands out to me/pulls at my heartstrings because she's a young child that was clearly neglected and/or abused during her short life."
"There are pictures that show a young girl that I think even police think is the Jane Doe but no one has come forward with information regarding who she might be." ~ bookaddict1991
Dahlia
"Who killed Elizabeth Short aka 'The Black Dahlia.'" ~ Cosmic_TentaclePorn_
"I feel like this is one of many cases that was never solved bc of corruption in the LAPD- it just happened to get the most attention. that Dr guy (i've forgotten his name) had like no morals, he had the surgical skills, he had a lot of power over officials in LA at the time, and when he moved to the Phillipines, another woman was murdered near his home there in a similar manner to Elizabeth Short. the evidence is all there, imo, so unless someone was trying very very very hard to frame him, it was the Dr." ~ romanian-gal
Amelia, Amelia... where are you?
We'll never know.
Or is it obvious???
9/11
"What happened to Sneha Anne Phillip, the NYC doctor who disappeared on the night of September 10, 2001. She was officially added to the 9/11 victim list and memorial in 2007 after her family fought for it in court."
"But her rocky marriage, professional problems, and the fact that no one knew where she was the night of Sept. 10th have led to a lot of speculation that she was the victim of foul play, or that she took 9/11 as an opportunity to run away and start a new life." ~ Darmok47
March 2014...
"What happened to eight-year-old Relisha Rudd? She went missing from a DC homeless shelter in March 2014. She had been absent from school for several weeks and they didn't follow up to ask about her absence. Her mom didn't file a police report immediately either. All the adults in her life failed her, poor girl."
"She was last seen with the janitor who worked at the shelter and used to treat her often. He was found dead of apparent suicide during the search for the girl. His wife/partner was found shot dead in a hotel room."
"The police searched a local park and didn't find a body. So they must have had a lead but never shared anything new after that. I check every year or so since it happened but nothing. Here's a link to more info if anyone's interested." ~ Crohnies
Only 3 have been found...
"The Secret. In 1982 an author published a book with clues to 12 hidden boxes containing keys buried in North America. The keys can be traded in for jewels. Only 3 have been found. The author died and supposedly only he knew the exact locations. I live in one of the cities that likely has a buried key and it drives me crazy that the rest of the puzzles will likely never be solved!" ~ Ashleysmashley42
Into the Wild
"What happened to the LA wild chimp. Okay this one is niche and I can't find anything about it except for a clip from 'Monsterquest' in an episode I've forgotten. Here's the gist: A private chimp owner had their pet chimpanzee escape into the LA national forest. Theoretically from a biologists standpoint this habitat would kill a chimp within weeks from hunger."
"California's forests just don't have the resources for an ape. but a few years later a wild great ape was spotted for just a moment on a hiking trail near a dry wash. If it was a real spotting how did it survive?" ~ CyanideTacoZ
"Peaked Interest"
"Andrew Godsen. Kid who just randomly got on a train one day and disappeared completely." ~ bumford11
"There is a YouTube channel called 'Peaked Interest' hosted by a person who shares this case, then does a very compelling segment where he turns over the different theories and presents the one he thinks makes the most sense."
"It is a GREAT video, I highly recommend it. Long story short, he feels there is a lot of evidence (that he lays out very well) that Andrew skipped school to probably go see a concert with the intention of staying with the family they had in London, and didn't tell anyone before because he wouldn't have been allowed to go."
"However, he met some terrible end in London. I think it's the closest we will get to an explanation. Do check it out! https://youtu.be/o-AmGp3N4RA" ~ nomoanya
1996
"Two hikers on the Appalachian Trail were found in their tents with their hands bound and their throats cut. They never found who did it." ~ sev1nk
"Was that the couple that were killed in Shenandoah National Park, summer of 1996? I was working on the AT that autumn close to where they were killed. It really shook up the trail community." ~ pozzledC
"That's the one. Bill Bryson talked about it in his book as he was in the area just a year after it occurred." ~ sev1nk
Brutal
"I'd like to know who did the Hinterkaifeck murders. Five members of the same family and their maid, all killed. Six months prior to the murders, the previous maid quit because she heard weird sounds coming from the attic. The dad found a strange newspaper. They thought maybe the postman had lost it. But it turns out nobody in their little village subscribed to this particular newspaper."
"A few days before, the dad found tracks in the snow leading to their machine room whose door was broken into. Later that night they heard footsteps in the attic. The day of the murders, the new maid arrived. And then it happened. All six people killed."
"Four of them were lured to the barn where they were killed with an axe or some other farm tool, I forgot. Then the killer or the killers went into the house and freaking killed the two year old kid and the maid with the same axe. It's considered one of the most brutal murders in the history of Germany." ~ ChhotaKakua
The Escapees
"What ever happened to the guys that escaped from Alcatraz." ~ T00_pac
"They survived. Hell, they even attended one of their mother's funerals in drag and didn't get noticed. Odds are they just left the country or something after escaping and only made very small revisits to the USA for things like family funerals." ~ Hudsony12
Origins
"How the universe started. What was it before? If it's nothing, how did something come from nothing? Will people have the ability to comprehend such an answer?" ~ -Four-Foxx-Sake-
"Yep, this is absolutely the one for me. Since I was a kid I would sometimes just lay in bed and think 'but what existed before… and before that.. and before that?' It's the one thing that makes me think existence still has mysteries to us, which I actually find kind of comforting." ~ bottleglitch
Valentine's Day
"The case of Asha Degree. It's been over twenty years and we have no idea why a nine year old girl left her home in the middle of a rainy night. Other than a few eye witness reports and some belongings, there's essentially nothing. No body, few leads, and it's been over two decades. The worst part is that the parents' worst nightmare happened on Valentine's Day, which also happens to be their wedding anniversary." ~ MissDeathAssistant
Lindsey
"I haven't seen any other comments about this so I'm just gonna put this out there: what exactly happened to Lindsey Baum Me and Lindsey were family friends just before she went missing. She was 10, I was about 8. I didn't grasp what had happened until years later."
"TL;RD: 10 year old girl is abducted without a trace in 2010 from McCleary, WA. The case is completely cold until 2017 when a fragment of her skull was found 100+ miles away in eastern Washington. Authorities have a possible suspect but to this day no arrests have been made." ~ bayliascaris
Ask Kendall Rae...
"I wish I knew who killed my dad. It's been 6 years now, and the police have never tried to make a move towards it. And I am not sure how to solve this mystery myself." ~ Direct-Painter5603
"I'm sorry for your loss. the only thing I can suggest is perhaps reach out to Kendall Rae, she's a true crime YouTuber who helps smaller cases like yours. She takes suggestions from family members of those lost. She's huge, too, and she could help give the police a kick in the a**."
"From what I see, she isn't in it for the money. Families she's worked with say she donates all ad revenue from the video(s) about their loved ones, and in addition donate to any fundraiser. I think she genuinely wants to help. If you want to look into it, she has a link to a form you can fill out in every video description." ~ dawnmountain
The Sodders
"Realistic unsolved mystery I would like solved is what happened to the Sodder children. The surviving family members deserve peace after so long. Unrealistic unsolved mystery I would like to know what some of these UAPs we have seen the last 7 or 8 years are. For real." ~ RadicalTzar
Closure
"The Delphi Murders." ~ breadtanglewrangler
"This one drives me crazy. Those girls did everything right. They were together and managed to record their murderer. Yet he continues to live on. They were so brave. They deserve justice. Their families deserve closure." ~ Jigelipuf
"The recording that has been released to the public is apparently just a snippet of what they actually have. This gives me hope that they have more evidence they have not released and that it will lead to the killer." ~ star_guardian_carol
Back of my Mind
"Brian Shaffer's case is one that's been sitting in the back of my mind for years now.The fact that he vanished without ever being seen exiting the Ugly Tuna and that authorities didn't find any trace of him even after looking through everything in the bar is terrifying yet sad.I have a feeling that his friend may be hiding some piece of info but we may never know for sure what it is." ~ GIANTFLOATINGCOCK420
Some questions will just always remain a mystery.
Which is such a negative about life.
Want to "know" more?
Sign up for the Knowable newsletter here.

Never miss another big, odd, funny or heartbreaking moment again.
Keep reading...
Show less
Conversation can be one life's scariest actions. Whoever said it was an art form was 100% correct.
Words are beautiful and language is the bedrock of our lives but boy of boy can it create some problems.
One wrong word, or false noun and it can send a conversation reeling.
Having hard chats throughout life though are just part of the deal of living.
It can be especially difficult in relationships with opposite sex. Women are better at communication, that's just fact.
Men have a more arduous time broaching touchy subjects. Some touchier than others.
Case in point...
Redditor aeronacht wanted all of the gents out there to fess about the times they have to make, what could be uncomfortable, chit chat with the ladies, they asked:
"Men of Reddit, what's the most difficult thing to explain to women?"
I've never had much trouble talking to women. Well, except for the one time I had to come out to my girlfriend and explain me and her friend, you know what, never mind. Let's hear from you.
Don't Look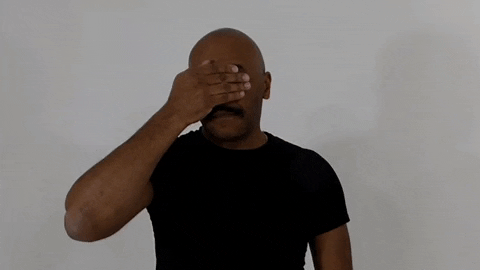 Peek A Boo Reaction GIF by Robert E Blackmon
Giphy
"Idk if it's the most difficult, but it sure did take awhile to explain to my ex that we (guys) don't look at each other's penis in the urinals." ~ itsOski13
Be Nice
"In a moment of anger, I'm smart enough to understand that 'shooting off at the mouth and saying something I don't really mean' is FAR worse than 'saying nothing, realizing 'it's not the end of the world,' and excusing myself to recollect my thoughts.' Just because I walked away from a conversation that was quickly going the wrong way doesn't mean I'm metaphorically walking away from the other person or the relationship. I occasionally just need a couple minutes/hours." ~ CornerPubRon
Just Move
"Sometimes we are too shy to make the first move or take it further because we don't know if you're ok with that." ~ ungabungamans
"My female friends had a hard time understanding why I was single. I told them I was tired of chasing people, saying cute stuff, etc. I want them to do the same for me, I also want to feel special and worthy."
"They told me that it's the guy's obligation to go after the girl and that they wouldn't make the first move. Had a whole argument with them that they should also try to make the first move or give friendly compliments to their guy friends. We also get tired of being friendly lol." ~ ImportantGreen
Nada
"That I'm happy just hanging out doing nothing." ~ Aggravating_Bat1786
"I feel this. even my (male) friends don't get this sometimes. I genuinely just really like doing nothing, guys. doesn't mean I don't want to hang out- you're more than welcome to come by- but I'm busy doing nothing right now." ~ jereflea1024
Hold Me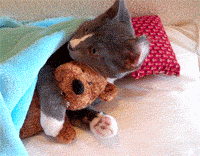 Teddy Bear Cat GIF
Giphy
"Why I want cuddles everyday." ~ Nightfury0818
"And to be the little spoon. Even if I'm a giant and you'd be my backpack/jetpack, sometimes it's really nice to be the little spoon." ~ subscribe_for_facts
No one should have to explain cuddling. Just be grateful you have someone to cuddle with. For free.
It just happens!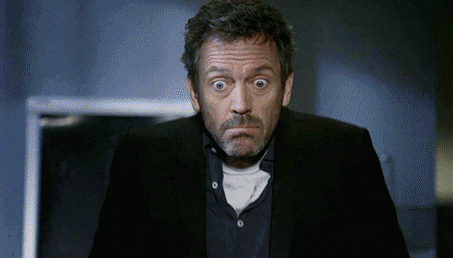 Who Knows Idk GIF
Giphy
"I can't control if I get erect or not. If I can't get hard then being angry with me is not suddenly going to make things better." ~ Hiredgun77
Don't you want me?
"I don't always want to be the one that initiates sex. It makes me feel like a creep." ~ leemurray98
"I've told this to my girlfriend several times, because it's a pretty big problem for me as well. She tells me sex doesn't just cross her mind randomly if I don't initiate. I remember her initiating 3 or 4 times in the 7 years we've been together. I still feel like a freaking creep every time I start. And when she doesn't reject me, it feels like she's doing me a favor. Very healthy, I know." ~ nudi85
These Actors Were Perfectly Cast In Their Roles | George Takei's Oh Myyy
Sometimes an actor comes along that is able to reach the audience on a deeper level. The actor that immediately comes to mind is Robin Williams. Although it ...
Just before the wedding...
"My misses met my oldest friend at a wedding early last year. Haven't seen him since, or for about ten years before, despite living about three miles away from each other. Just before the wedding, she asked me how come we never met up, I said 'he's alive, isn't he?' Couple of days later at the actual wedding, she asked him the same things, and he also said 'he's alive, isn't he?' She never understood that. Never managed to explain that to her." ~ Fhjull-Forked-Tongue
Contact Sports
"That many men only have meaningful physical contact with their SO. Single men often exist in touch isolation. For a variety of reasons and social pressures many men experience a lack of physical contact. Most men I know won't even feel comfortable hugging their best friend. For a long time the only physical contact I had with other people was either sexual or a part of a competitive sport."
"Getting closer to my middle age I've learned to hug my friends and have platonic physical contact. It's really helped my mental health. I used to feel alone all the time even when I was with friends. Hug your male friends and help them normalize platonic physical affection." ~ zzSc0tchzz
Mirror, Mirror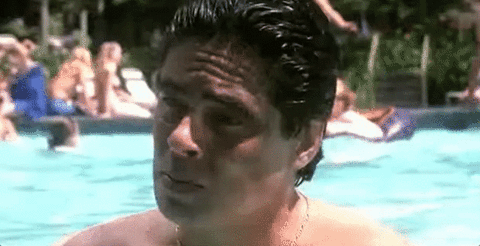 Benicio Del Toro Man GIF
Giphy
"We can feel unattractive too. Just because I don't want to sleep with you, doesn't mean I don't love you or find you attractive."
"Just like you, guys can feel insecure about our bodies and not feel confidence, and having you question if it's because we don't love you anymore makes it feel like we can't be honest about those types of things." ~ FFSock
Nothing more.
"Sometimes we just want a hug. Nothing more. Just a non-judgemental shoulder to cry on." ~ Rajun_Cajun1
"nothing"
"When you ask me what Im thinking about, and I occasionally say "nothing" I'm literally staring off into the middle distance and spacing out. Im not failing to share with you. It's like a mini reset button that takes 30 to 90 seconds to reboot the mainframe and stop a shutdown." ~ d3k3d
The Struggle is real...
"We struggle with insecurities, feelings of inadequacy and feeling like we are worthless too and a big thing we struggle with is many of us feel like we are only loved on the condition we provide something, i.e financial resources, ability to protect, that sort of thing and society does a really bad job of even attempting to convince us that isn't true. And in fact the general narrative around the subject actually enforces such feelings rather than attempting to dispel them."
"Growing up we are told we need to earn lots of money in order to provide for a wife and kids and the media shows all the rich guys getting the girls and dating in later years the topic always comes up about how much we make and what our future prospects are like and it can be really discouraging. I've personally been turned down because she unashamedly said i wasn't wealthy enough to keep her happy." ~ dman2316
Not Tonight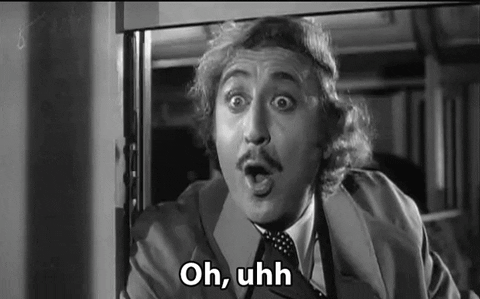 No Thank You Reaction GIF
Giphy
"I don't feel like having sex, I'm tired. No it has nothing to do with you, if I desire you, if I think you're attractive. I am honestly tired and just want to sleep tonight." ~ Noah_Deez_Nutz
let's talk...
"That dudes can have a 2 hour conversation with each other (phone, down at the pub, playing online games) and not talk about any personal s**t. My SO finds it super bizarre that I can talk to my brother for an hour and not know how his family is going, how his work is, what holiday plans are. Sometimes some bros just want to talk About movies or make fart jokes." ~ W2ttsy
Today
"When you ask me how my day was or what I did today, nothing in my day usually stands out as special, so I just don't remember. I usually don't remember what I do, I just live." ~ Ok--Masterpiece
"My husband and I have this backwards. He always wants to talk about his ordinary workday whereas I'd rather not be asked about work because what is there to say? I worked. If anything was exciting about it I would've said so." ~ NettyTheMadScientist
Men Need
"Men need foreplay too. A buddy of mine once had a gf who would leave the room to undress before sex to freshen up etc. When she returned if he wasn't completely erect and ready to go she'd cry and accuse him of not being attracted to her. Like, the idea of having sex with her alone should keep him 100% erect for the 10 minutes he was waiting for her." ~ Chiggadup
Good Dad
"That, despite what movies/TV/literature hammer into your brains, fathers can be emotionally available, engaged, great parents. I'm the sole parent of a son and two daughters and I've had to listen to 'what does mom think of her getting this haircut?' and 'tell mom to schedule an appointment' for years. Mom's in a halfway house you twit, and I'm plenty capable of making decisions for my own children." ~ TecumsehSherman
Let me be...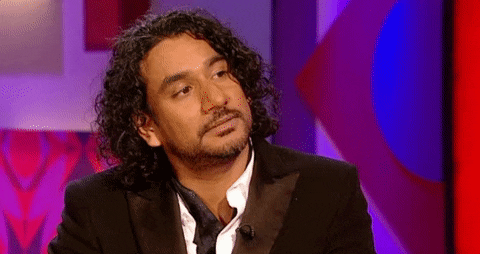 South Asian Man GIF by Identity
Giphy
"Some of us. just can't properly express our emotions. Even when we're allowed to be vulnerable. We've been psychological conditioned not to for most of our lives. Even when we try to, there's just. something that won't let it fully come out." ~ JoakimSpinglefarb
We Don't Care
"That when we say we don't care about something, we don't care about it. We're not being stoic, we're not playing games, we're not lying, we literally do not give a flying fig, and the reason why we seem to be a bit tense is that you've asked about it at least 10 times in the last hour." ~ mammbo
Ok gents, time to buck up and share some feelings. You're not alone in your worry. But you can handle it. I have faith in.
Want to "know" more?
Sign up for the Knowable newsletter here.

Never miss another big, odd, funny or heartbreaking moment again.
Keep reading...
Show less