Reddit user Little-Two6210 asked: 'F*ck "Money can't buy happiness" BS, what did you buy that made you so much happier?'
Happiness is relative.
The idea that money can't buy happiness sounds good, but the reality is money can buy many things that contribute to our overall well-being.
And isn't comfort happiness?
Reddit user Little-Two6210 asked:
"F*ck 'Money can't buy happiness' BS, what did you buy that made you so much happier?"
Little Things
"My rice cooker."
~ perfectskycastle
"I always bought the cheapo $20 rice cooker and they'd under/overcook the rice and then eventually burn up and die."
"Saved up my pennies a few years ago and bought a nice Zojirushi model and it has been amazing. Absolutely love the Keep Warm function and the little song it sings when it starts/stops cooking."
"I was so impressed that I bought one for my mom who also loves rice with every meal. First she said 'oh honey it's too expensive, take it back!'."
"Then she used it and refuses to 'give it back'. These cookers are absolute workhorses."
~ TheWildTofuHunter
"A bed."
"I moved into my sister's old house (family land) when she moved in with her boyfriend and just assumed she'd be back 'any day now'."
"Well, I slept on a 'floor mattress'/cot for a year before I accepted that it was okay to start making it my home, bought sheets, pillows, blankets, everything and holy sh*t it changes how sore you feel in the morning."
~ Windfade
"My dog."
~ Kiunan5
"Same, except my dog is a cat."
~ NativeMasshole
"So much this. I really feel like the only unconditional love relationship I've had in my life has been with my pets."
"I realize that's kind of a pathetic statement, but I'm grateful to have found that type of love in some way."
~ GetInTheVanKid
Big Things
"My first piano. It changed my life."
~ Monsieur_Brochant
"For me it was my first acoustic. I had been playing for a decade on electric."
"Discovering how to use tone- and the beauty that tone carries- was magical."
~ chopinomania
Getting Away
"Flight tickets to Barcelona. I landed, had a blast, contemplated 'forgetting' to leave."
"Wandering around the city, losing myself in thought in the Gothic Quarter, sitting on a fontain's edge at a square."
"Barcelona is one of my favourite cities. I rarely go there because the flight is rather long, but Athens is a good subtitute for a weekend getaway."
~ gerginborisov
Health
"I ruined my teeth thanks to depression and poor self-care."
"Money paid for my teeth to be fixed and my confidence improved so much."
~ CrabbiestAsp
"New foot."
"Walking is dope."
~ IncrediblyShinyShart
Anything
"I don't have a lot of money so it makes me so happy when I buy anything."
"Like the other day, I got sushi, it was awesome."
"And I got a beautiful comfy beanie."
"Makes me so happy I'm wearing it now. Keeps me warm."
~ Yasmin947
"When I was poor, like super poor, anything was the world to me!"
"My set of cheap pots and pans from Walmart, my first tv (small but awesome!) my first set of not donated sheets, my first new pillows, my first set of new flatware, a lot of firsts."
~ selfdestructo591
Home
"My own apartment."
~ OtHanski
"Feel like my parents, siblings and myself get along better after everyone got their own place."
"Having your own space to just shut off and not be bothered takes such a huge load off."
~ AfellowchuckerEhh
Time
"Time—help with housekeeping has been invaluable to keeping a sane household while working."
~ Mis8ryGutz
"Services...which to me is essentially buying time."
"So paying to have laundry washed dried & folded has brought me more joy than anyone could ever imagine. Or cleaning service for my house so that I can do other things."
"I've actually noticed that I'm much less grumpy when I don't have to do as much of my own house work."
"I can be so productive with other things I really need to do."
~ igotnothin4ya
"What is one thing that is the great equalizer between rich and poor people? Time. No amount of money in the world can buy someone time."
"We all have 24 hours days and we will all eventually die. The one thing in this world rich people cannot buy is time."
"So they spend their money conserving time."
"It's why they travel in private jets, have chauffeurs driving them around, a cook who makes their meals, a cleaner for their home, and personal assistants to take care of mundane tasks."
"They cannot buy more time. Only use their money to conserve what time they do have."
~ CodeNCats
Choices
"The most important thing money can buy is choice."
"With enough money you can choose to walk away from a sh*tty job or a toxic relationship."
"You can still walk away without money but it's SO MUCH harder."
~ Kylindra95
Security
"Peace of mind.
"I grew up dirt poor."
"But I've had a pretty successful career. Unfortunately, my family has accumulated a lot of medical debt."
"And despite me having a low six figure income, we were living a low income life and worrying constantly about money and spiraling debt."
"The state I live in is very conservative, which translates to a general stance of 'f*ck poor people', despite being one of the poorest states in the country. So it took my spouse, who is a textbook case for the type of person for whom disability is intended, 7 years to finally get approved."
"After that, and refinancing the house, we're no longer spiraling further into debt. We're debt free except for the mortgage. And we're actually growing our savings account."
"I can contribute to a retirement account now. And while we're far from rich, the sheer relief I've been feeling for the last few months is just amazing."
~ -Posthuman-
What things have you bought that contributed to your happiness?
Reddit user zydollasiign asked: 'What did you purchase as an adult because you could never have it as a child?'
It's funny, because depending on our financial management, some of us get really "spend happy" once we have an adult job with adult money.
But others realize instead that they may not need to buy everything they can suddenly afford, but just that one thing they've wanted since childhood.
Curious about others' wish list items, Redditor zydollasiign asked:
"What did you purchase as an adult because you could never have it as a child?"
A Metal Detector
"A metal detector. I always wanted one as a kid, but my dad said I'd use it a handful of times, and then it would sit and collect dust forever."
"I bought myself one, and it turns out that my dad was right."
- AlmostSane67
Just Desserts
"Desserts at restaurants."
- TenderPhoenix
"Yes! And appetizers and a soda. I was only ever allowed to get one thing; I could choose an appetizer, a main dish, OR a dessert. But getting all three and a drink makes me feel so bougie."
- Fun_Acanthisitta1101
Options at the Book Fair
"It's not about what I buy myself but I make sure my kid has plenty of money for the book fair."
- EnvironmentSmart4698
"The parent I dream to be… you're awesome."
- lmwk4gcc
The Big Pack
"The gigantic pack of Crayola crayons!! Just took me 65 years… lol (laughing out loud)... and I love them!"
- MyCat_SaysThis
"I don't share my 120-pack, either. I got the variety pack of Sharpie and Flair, too!"
- littlescreechyowl
Proper Clothes
"Clothes that fit."
- dark-medicine
"Ugh, my mother was absolutely DELUSIONAL about what size clothing I wore. I was 18-20 before I realized that you weren't SUPPOSED to buy clothes you could just barely squeeze yourself into, clothes that dug deep red marks into you all day, clothes that caused you physical pain to wear. It was incredible the first time I bought myself a pair of pants that actually fit."
- SharMarali
"Opposite for me. My mom was paranoid about me "growing out" of stuff and it was so embarrassing and uncomfortable. Having so much extra fabric is so uncomfortable and makes it so hard to just function like a normal human."
"Having clothes that were the correct size was life-changing."
- pm_me_your_shaved_ice
"I work somewhere that sells a specialty clothing item for a youth activity (think something like sports jerseys). I frequently have to talk moms out of buying several sizes too big for their teenagers!"
"Yes, when the kid is eight and wearing a medium, I tell mom to get a large or even an XL so it fits for more than six months. But it is shocking to me how many moms want to buy a 2XL for their 15-year-olds who wear a small!"
"They're not going to keep growing that much! Let them get the one they'll be comfortable in. It's like they have no idea when a kid will stop growing, even when the kid is taller than them."
- TheWishingStar
Therapy
"Therapy."
- HeresDave
"I can relate to this so hard, it hurts."
- candid84asoulm8bled
A Gaming System
"All the current gaming consoles. Feels good, man!"
- ImInJeopardy
"And never have time to play anything! My PS5 might as well be a $600 paperweight."
- Agreeable_Pizzy93
"Feel you here. I'm able to buy any game I want now. Have about 300 quality games in my library. Super juiced computer. If I am able to play for a few hours on a Friday night, it's a win. Adulting is a paradox."
- ask_me_about_my_band
Ice Cream Cake
"Ice Cream Cake."
"My sister was a spring baby. She got ice cream cakes. I never got ice cream cakes because it was hot for my birthday and my mother said they'd melt too quickly."
"Now I get my own d**n ice cream cakes. I don't care if they melt."
- RumandDiabetes
"Growing up, I never got a birthday cake in the flavor that I liked because my mom hated those flavors. Now I don't have to dread having to eat my own birthday cake anymore."
- yodelingllama
High-Speed Internet
"The fastest Internet I could buy in my area."
- Cic3ro
"Same, grew up on Dial-up. It was torture."
- DukeOfJokes
A Comfortable Mattress
"As a teen, I started sleeping on the floor because my childhood mattress was so bad. I remember buying my first new one as an adult. It was one of those memory foam ones that came in a box."
"I ordered it online and paid $600. I felt like I was rich being able to do that. And it was the best mattress I had ever slept on."
- BartenderNichole
A Cat
"A cat."
- kittengoesrawr
"Same here. My mom kept saying she was allergic, but suddenly, now that I'm on my own, she has no issues taking care of him when I leave town. Make it make sense."
- anny_elle17
Comfortable Shoes
"Comfortable shoes! Growing up with flat feet and parents who didn't want to shell out a lot of money for shoes meant that I wore uncomfortable tennis shoes for years. That's why as soon as it was warm enough and sometimes not, I would wear flip-flops because they didn't hurt my feet."
"My husband makes sure my shoes fit comfortably because when we met, my one 'comfortable' pair was falling apart because I was so broke, I couldn't afford shoes. He took me shoe shopping as a date and bought me comfortable shoes."
- coffeeandjesus1986
"(Crying emoji), what a keeper."
- alley_underland
"Protect that man at all cost."
- No-Panda-8606
Playing Doctor
"I grew up in a home where my parents practiced a religion that said you can't seek medical help or go to doctors. I always wanted the Operation game and a pretend doctor's bag like my friends had."
"When I became a parent, my child received a play doctor's kit and the Operation game for Christmas one year."
- MadMomma85
Basic Privacy
"Privacy."
- Puzzled_Cheetah8390
"Raising my glass to FINALLY knowing 100% no one will rifle through my things and then confront me because they didn't like what they found and then blame god for telling them to do it."
"No, Mom, no one told you to snoop. You went through my stuff hoping to find something shocking, and got mad because all you learned was that I left my laundry in the dryer without folding it on purpose just to annoy you and that Dad let me have half a beer one night while we watched 'Bubba HoTep' on USA UP All night."
- 5hrs4hrs3hrs2hrs1mor
"Same! My mom used to go through my things and read my journal. I never understood it, I was a nerd with a small group of friends who didn't drink, smoke, or do drugs, or have a boyfriend for that matter."
"I caught her so many times that she banned me from using the word 'snoop.'"
"Anyway, I understand now, it wasn't about being worried about me, it was about having control over me and me knowing I didn't have a safe space."
"Congrats to all the kids that finally reclaimed their safe place."
- RebelRigantona
Backups
"Aww man. I could name multitudes. I have been very blessed since I got married."
"But the main thing I do now is buy multiples of various grocery items we buy regularly to just keep the house stocked. When we open the last one, I go out and buy two or three more."
"Something about just knowing you have it available is comforting. Growing up we never bought anything unless we were OUT of it."
- No_Property1875
This conversation went from wholesome to anticlimactic to heartbreaking and back again.
There were some basic wants, like privacy, properly-fitting clothing, and appropriate shoes, that everyone should just be able to have. They should be a right rather than a privilege.
But fortunately, there were enjoyable things here, too, like more money for the Book Fair, fuzzy companions, and ice cream cake, that are wonderful to give to ourselves when our parents were unwilling or unable.
Adult money needs to be put toward bills and basic expenses, yes, but it should be put toward joy, too.
It feels like everything under the sun is expensive these days.
So maybe when we look at price tags, we're just having a little financial PTSD.
Some items and services that were once doable have turned into a years-long savings plan.
Like where do the cable and internet people get these price points?
Especially for their "services."
Please.
Redditor Jarvis_Strife wanted to hear about the times the price tag left people a little shook, so they asked:
"What turned out to be A LOT more expensive than you anticipated?"
Used cars.
HOLY MOTHER OF GOD?!
How does a 20 year old car with 250,000 miles on it cost THOUSANDS of dollars?!
MADNESS!
Open Wide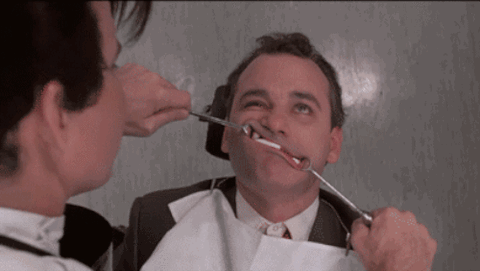 Dentist GIF
Giphy
"Root canal with a crown. I understand now why a lot of people just get the tooth pulled."
Bitey_the_opossum
"Dental insurance barely covering anything is crazy to me. It's extremely important to keep teeth healthy, being that an infection can kill you, so you think it would be covered under preventative care, but nope."
Jamie9712
​The Usual
"Car repairs."
BlackLesbianTroll
"My usual shop tried to charge us $700 for a coolant flush, engine air filter, battery, and spark plugs. I did all of it but the spark plugs myself in an hour for about $120. I have started doing my own oil changes and it's about 50% cheaper. It's crazy how much places by me charge for cheap and easy stuff."
gaybatman75-6
"The fact that every service ends up being an extra $100+ is frustrating sometimes too 😮💨."
-Tired_Phoenix-
Flooring
"Rugs. Biggest shock when I got my own place."
spnginger3
"One of those things I can't believe people pay full price for. Those things are like 85% margin if you buy them from retail. Find a local auction website and search through it to find a rug distribution center that usually does quarterly (or so) liquidations at auction. You can get thousands of dollars in rugs for a couple hundred bucks."
FairState612
Window Dressing
"When I bought my first house about 5 years ago it was a new build, as such it had no blinds or curtains etc. I'm a blinds guy so we got a company Dunelm Mill to make us measure blinds for the whole house. It was a couple thousand pounds but we had allowed for it when buying."
"The blinds ended up being a little delayed, not a crazy amount but a bit of a frustrating amount - maybe 2 months or so. They straight up gave them to us (and still fitted them for us) literally for free, and they had given us a temporary more basic blind for our bedroom in the meantime!"
jw205
Why so much?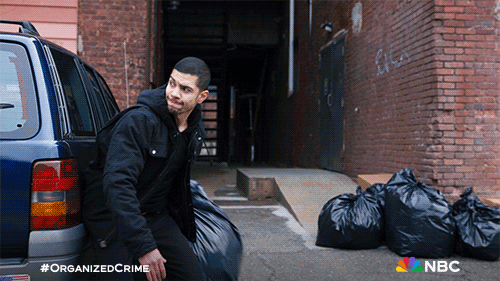 Angry Organized Crime GIF by Law & Order
Giphy
"Kitchen garbage can. Why are they $50+!?"
redheadscorp
"Man mine was double that! Options are apparently either a five-dollar plastic bin with no lid that is borderline useless or a $100+ Ferrari trash can. I just wanted one with a lid and a foot pedal to open it."
BellicosePost
Seriously garbage bag prices have gotten out of control.
There has to be a better way to sell this product.
Get Another Quote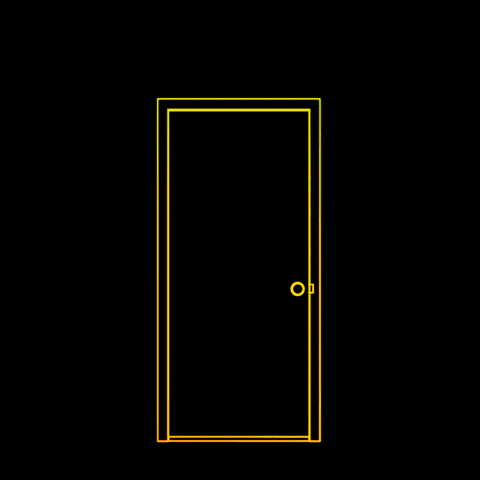 Doors Doorways GIF by Joe Merrell
Giphy
"I had someone come out to the house and he quoted me almost $20k to replace four doors. I passed."
stoneman9284
"I'd get another quote. I spent $1,500 to have an exterior door replaced last year. I had quotes come in from $1,500 to $7,500 for the same scope of work."
Milehighcarson
In the dirt
"Landscaping. Even by yourself."
alwaysyardening
"There's that saying 'cheap as dirt' but soil/dirt is expensive AF."
notjanelane
"Getting quotes on having some landscaping done and wow... it is insane. Four quotes ranged from $1500 to $8500 for the same work. To the point where I called the $1500 and told them maybe I forgot to include stuff because their quote was so much lower. LOL!"
Miserable_Emu5191
"Landscaper quoted us $20k to re-rock flower beds that already had [some] rock in them. We were getting more of the same rock to just freshen it up. I laughed them out of my house. We did it ourselves... very. very. slowly. And very painfully. Still spent $12k after everything was done."
thatChickinBFE
Chronic
"Being sick/chronic illnesses/becoming disabled. Everyone thinks that having a chronic illness or becoming disabled is a great excuse to sit at home and watch TV all day. The constant doctor visits, surgeries, prescriptions, medical devices, and therapies add up to thousands a year."
"And the more you make the more you spend, when I could still manage to work I'd pay for or buy any type of treatment or device I could that promised some relief. $100 massages every week? Ok fancy chiropractor at $40 a visit, sure. $100 massager tool, ok. I've spent tens of thousands just because I got in a car accident that left me with chronic back pain and surgery that left me disabled."
"And these are just the monetary costs, there are plenty of costs that aren't money. Want to enjoy a day out, well now you need to be on bed rest for a week. It's constant and unrelenting, and unless a miracle happens it will be the rest of my life."
PinkPrincess1224
Every Week
"Seriously, groceries, it's insane how high the prices have risen on everything."
Ddowns5454
"The really shi**y thing is it keeps going up basically on a weekly basis. I work for a major national grocery store and I hang the sales tags for the grocery department. We apparently have this AI that will see how much money they can milk out of customers."
"It will set a price higher and I think based on how much we well over a specified amount of time the system will lower the price if the changed price cuts too much into their profits. I've seen crazy price jumps of like $2 or $3 because they are just trying to f**k with the prices until they hit that sweet spot."
jpaugh69
Every Breath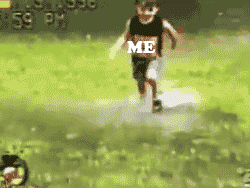 life GIF
Giphy
"Life. Even just sitting in my apartment doing nothing costs $2000 a month."
Eyfordsucks
"For real. I pay 1600 for half of a beat-up duplex. After everything, it's like I have my Xbox and that's it."
Lovetopuck37
Life. What a scam.
Even breathing feels expensive.
Every now and again, we can't help but make an "impulse purchase."
When we see something in a store window, in a catalog, or while surfing online, and think to ourselves, "I must have that!"
Then we waste no time in buying it.
Even if it was more money than we likely wanted to spend.
Of course, down the line, we might realize that doing so probably wasn't the best idea.
Be it an item of clothing that doesn't fit, a gadget that doesn't work, or something that just wasn't at all what it appeared to be, we find ourselves wishing more than anything that we didn't make this purchase.
Or at least kept the receipt.
Redditor CelineC6622 was curious to hear about all the purchases the Reddit community deeply regretted making, leading them to ask:
"What's the most regrettable purchase you've ever made?"
Anything But Luxurious
"When I was in my early 20's bought a used BMW with 80k miles."
"Everything in that car was crazy expensive to fix."
"Had it for a 1.5 years before I sold it."
"The amount of money I spend on buying+fixing that car I could have bought I brand new BMW."
"Learned my lesson, never buy used luxury cars."- Steve83725
And So Began A Habit They'd Do Anything To Break...
"That first pack of cigarettes."
"Should have never started."- xipisiw577
...BWAHAHAHAHAHAHAHAHA...
"A $300 pogo stick."
"I still don't know what the f*ck I was thinking when I ordered that thing."- xayep54838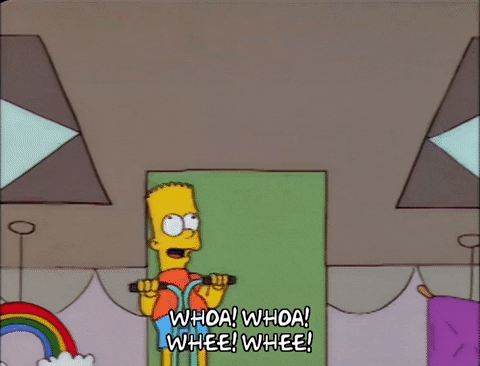 bart simpson pogo stick GIF
Giphy
You'd Think Science Lovers Would Have Been More Meticulous...
"A shower curtain with the periodic table."
"We couldn't find it here in Denmark so I had to order it from the US which meant a huge shipping fee."
"Then there was added a custums fee making the total price almost $100."
"All of this would not have been so bad if not for the fact that we forgot to check the measurements, as it turned out to be only 180 cm long leaving a big gap at the bottom where water would splash through making the floor soaking wet."- xipisiw577
Not As Advertised
"A remote control car I begged and saved for when I was 9."
"It was terrible and I still haven't got over the disappointment 30 odd years later."- thencamethethunder
Way To Soon...
"I bought a planner in January 2020."- Dear-Original-675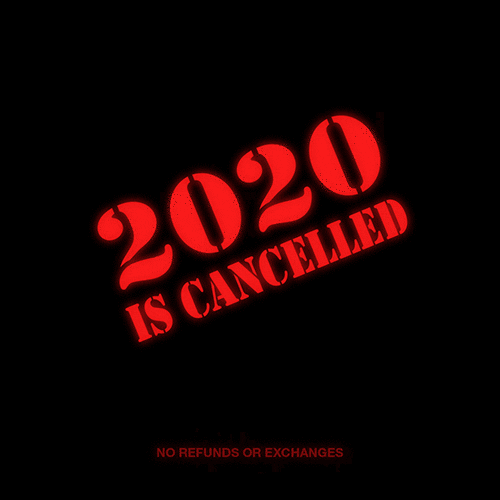 Typography No Refunds GIF by Abel M'Vada
Giphy
Oof...
"2 engagement and wedding rings."- Tawebuse
Planning Ahead Doesn't Always Pay Off
"I was engaged for a little over a year, and since she didn't want to be on the pill, we used condoms."
"One time we ran out, and I bought a great big box of new ones, different flavors and ribbings and what not."
"Then the relationship ended, and I could feel the box lying there in my drawer, mocking me, almost untouched."-nadoba1473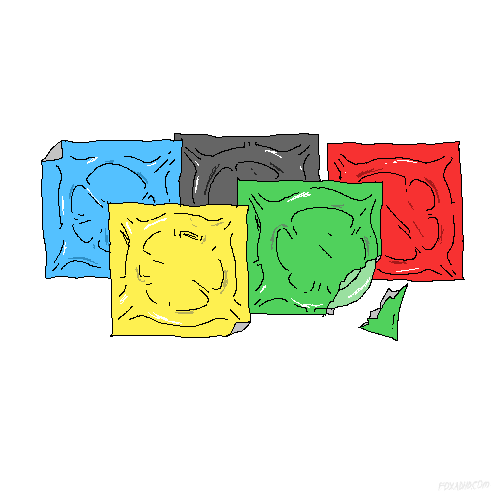 winter olympics lol GIF by Animation Domination High-Def
Giphy
Good For One Good Ride?
"Gotrax scooter."
"That company is a joke."
"Their products' life cycle is measured in weeks before your scooter is a piece of plastic going to the landfill."
"I tried going through their customer service for repair parts and got some covered by warranty, only to have those parts break after a few days of light use."
"Even worse, when I asked for a tracking number for the parts, their CSR emailed me a spreadsheet of EVERY part order they had that day, complete with names, addresses, emails, telephone numbers."
"Only thing missing was the CC numbers."- AdWonderful5920
Hopefully They At Least Look Nice
"I bought some running shoes, I enjoy sitting down."- kenow18890
Timing Is Everything
"I bought a KIA two months before the Kiaboyz TikTok challenge went viral."
"Of course some teens tried to steal my car causing $2,500 worth of damage to my ignition and steering column."- Aldous_Hoaxley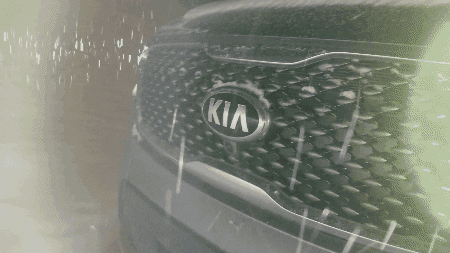 car driving GIF by A Magical Mess
Giphy
Planning Ahead To The Max...
"A grave for me besides my father's grave."
"Bought it for $6.000 +- it was bad because there was a monthly fee $40 +- , after 5 years paying that fee I've had enough so I decided to sell my grave."
"Then i couldn't sell due to one contract clause wich gives the cemetery practically all the selling money."
"As i result i had to return the grave to the cemetery for nothing."
"Good for them , stupid me lost all that money."- Icy_Cow4578
No Golden Ticket Either...
"When I was about three years old, I was with my family in a store that sold trading cards."
"There were a lot of packs of cards everywhere with different colors and pictures on them."
"All fairly standard trading card size."
"But then there was this one package that was definitely not a pack of cards."
"It was a candy bar."
"I could tell because it was extra long and shaped exactly like a candy bar."
"I asked my parents to buy it, but they didn't want to."
"They asked why I wanted these cards so bad and I explained that they weren't cards, but a candy bar."
"I essentially threw a fit until they decided it was just be easier to buy it for me."

"And then with some help, I opened my first and only ever pack of NASCAR trading cards."
"Definitely not a candy bar."
"I was inconsolable at the time, and still think about it to this day."- BillionaireGhost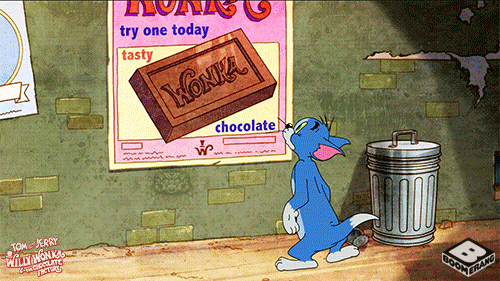 tom and jerry eating GIF by Boomerang Official
Giphy
Advertising can be very persuasive, and sometimes all it takes is looking at a picture to make us think we positively need to have something.
Once we unwrap this, possibly expensive, impulse buy though, we are reminded that imagination and fantasy is always more appealing than reality.
As consumers, we're always on the hunt for the best bargain and look to avoid being ripped off.
But sometimes it's worth forking over an exorbitant amount of money for certain indulgences to spoil ourselves with, like an exotic vacation getaway or fancy new clothes from a high-end department store.
While many of us scoff at throwing away our money on luxury items, did you know you don't have to drain your bank account for items or experiences that are absolutely priceless?

Strangers online came up with a slew of economical and helpful tips when Redditor MapleLeafCollector asked:

"What life-changing thing can you buy for less than $100?"
These can improve your way of living.
For Maximum Flow
"The squatty potty (or its knockoff). Truly changed my life."
– MeatballsRegional
"You don't even need a knockoff version - I've using a little plastic stool (lol) that I got for £1 at the Pound Shop down the road for the last 20+ years."
– Slinkywhippet

For Oral Hygiene And Foot Health

"A good pair of shoes/boots (on sale, just scored $275 hiking boots for $60) and a Sonicare toothbrush. Take care of your feet and teeth, you'll be glad you did."
– ketkate
Kicking A Bad Habit
"Nicotine replacement therapy to quit smoking/vaping."
"Edit:please read the thread if you want info to quit smoking. Other commenters have some really good tips."
– notseizingtheday
You can avoid major suffering by purchasing these items under $100.
Major Life Alert
"Carbon monoxide detector. Plug it in your bedroom. That way if there's the 1/1,000,000 chance your appliance or heater or whatever malfunctions you'll at least wake up before you die from suffocation in your sleep."
"EDIT: I mean wake up before you die so you can LEAVE. The goal is to avoid suffocating."
– JacobiPoke

Emergency Kit
"A decent first aid kit. I take one with me wherever I go in the car. You can make your own with good supplies for around that much. Never know when you'll need it."
– brotbeutel

Ultimate Protection
"A condom."

– 2be0rn0t2b

"We sell single condoms in my store. I have a couple of younger customers who buy them. I charge 1 dollar, no tax because I not about to try to haggle over 7 cents."
"And I don't say anything about it. Ever. Not even have a nice day or stay safe."
"I even told my boss not to say one word about it to their moms who also come into my store."
"I am not going to do anything to make them the least bit uncomfortable about it."
– daisy0723

Simplify your life with these.
Cruise Control

"A portable air compressor for your car tires."
– likeagausss
"Mine plugs into the car outlet. So I don't have to find an outlet."
– Gibbons74

Temporary Shelter
"If you have gone totally bankrupt and those are your last 100$, a gym membership. Gives you a couple of months of access to a locker and a shower for you to find a job in the meanwhile."
– burrrrah
"I've been homeless for 5 years and the gym is the secret to maintaining a semi normal life. If you can shower and do your laundry weekly no one will ever suspect that you're homeless, and when they do find out they're usually shocked."
– DickieJohnson

It's About Size
"10 foot phone charger cord."
– 2trashkittens
"Full circle, from corded phone to corded phone. It was bound to happen."
– F'k_you_Reddit_Nazi
Grate Solution
"I got one of those cheese graters with the hand crank (like Olive Garden) 🤌🤌🤌🤌"
– South_Bit1764
"So now you can have that awkward moment at home with family when you don't know if now is too much cheese or a second ago…."
– Right_Plankton9802

Like A Big Warm Hug
"A heated throw. Honestly saves you so much money in the winter and makes you more comfortable. Life changing because who can afford to heat their house all day every day through winter."
– Eurghunderstandme

My husband and I bought GoSund smart plugs and paired it with our virtual assistant system.
Now, whenever we come home from a night out, either one of us can vocally command Alexa to turn the lights on in our home without us going to every lighting source to turn them on manually.
It's definitely a game-changer.