Consumers who have money to burn often buy things they don't really need, like travel accessories, specialized sports equipment for an activity they've only done once, or even cookbooks, when plenty of recipes can be found online.

They might be missing out on buying things that could actually make life so much easier because it never occurs to them.

Curious to hear recommendations of items that can improve your life, Redditor icandoitw asked:

"What are some life-changing purchases that are 100% worth it?"
People thought it was worth spending a little extra for a better quality of life.
It Tracks
"Sounds simple but honestly, something as basic as a good pair of shoes that fit you well."
– Ok-Arachnid2436
Rest Easy
"A good mattress and pillow. We spend a third of our lives lying on it, why not invest in it? Anything that you use a lot, you should seriously invest in, like I have a $400 custom mechanical keyboard. People say I am crazy, but I use it every day, for hours on end, it's my job."
– NappyR6

Heavy Rest
"If you have trouble sleeping, a weighted blanket. I've gone from about 5.5 hrs average sleep per night to 7 hours average which is incredible for me, and I wake up feeling so well rested"
– IAMACiderDrinker

Better In The Dark
"Blackout curtains. Especially in the summertime, they help you sleep so much better."
– DeathSpiral321

Listen Up
"Good quality re-useable ear plugs. Soooo much better than the cheap foamy ones."
"They will definitely improve your life if you go to loud concerts. Filter our overtones so you can hear the music better at a loud punk show. Also hearing loss is irreversible and there's no cure for tinnitus."
– DoozersDude
Clear The Air
"For blind/visually impaired people: A smartphone. They literally are life changing, and can function as numerous separate and extremely pricy accessible devices and can do things like color and money recognition, text recognition, the uses are amazing."
"In general though, if you have allergies, especially seasonal or pet, AIR PURIFIER. When we bought our hous a few years ago, my allergies got so bad, we were almost considering moving, but then i bought an air purifier and it was so life changing, i got one for each floor of our house. One of the best purchases ever."
– LegallyBlindArtist
Life can be made easier with the help of these items.
Efficient Multi-Tasking
"A second monitor."
"Suprised i didnt see this yet, but it improves productivity so much as you can have tabs open and type whatever you want on the other or even watch youtube etc."
– fiddle_my_tool

Taking Stock In This
"3+ gallon stock pot. Boil pasta, potatoes, or whatever without a boil over. No more starch water burning all over the burner."
– sonicduckman

A No-Brainer
"a fully functioning computer."
"many people don't have one, they exist in phones or tablets, and holy sh*t they are missing out."
– Immediate-Sky-4191

Clean Solution
"Washer and dryer. No planning days and accumulating quarters for laundry. Just dump a load in a go about my business."
– Kanden_27

Save your back and your money by hiring people to do hard labor.
Refrain From Heavy Lifting
"paying for movers to do everything from pack to move all of it."
"never doing that sh*t again."
– Great_Cockroach69

You Deserve It
"People really underestimate the power of this."
"At least in my social circle, for a long time it was just understood that if someone was moving everyone was showing up that day to lift and lug from house A to house B with the rich reward of beer and burgers after, as if it had all been some fun party everyone loved. This persisted even after people could conceivably afford movers."
"I personally think it is A LOT to expect of friends do that for you. Yeah, when you're young and you have three bags of clothes, two boxes of books, and a futon (and no disposable income at all), it's understandable. But paying for movers and then packers is something I did as soon as I had any money to pay for it. That is what money is for, it's not necessarily what friends are for."
– zazzlekdazzle

The best pandemic purchase I made that was worth every penny was for several sets of free weights.
Once I canceled my gym membership, I invested in some dumbbells so I could follow YouTube workout videos in the comfort of my home.
They are not cheap; however, I'm saving more money in the long run without having to pay a monthly gym membership fee.
I've seen more gains from using the free weights and following an instructor on a monitor, and my motivation to work out is higher than ever.
If you find yourself plateauing at the gym, you may want to invest in making some changes to your exercise regimen that works for you.

Keep reading...
Show less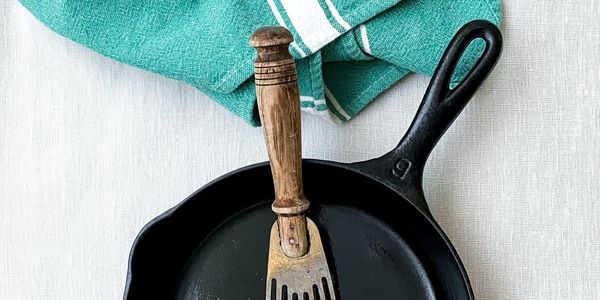 Don't be alarmed: There are some terrible corporations out there (looking at you, Nestle) but there are also some great brands that are selling decent products.
I know, surprising, right? Maybe we've all just gotten used to brands selling things of questionable quality that when we stumble across something worthwhile it stuns us.
Hold on tight when you find a brand deserving of your loyalty!
People shared their thoughts with us after Redditor spwf asked the online community,
"What brand(s) do you swear by and why?"
"Their cast iron pans..."
"Lodge. Their cast iron pans are super durable and can last a lifetime."
StillForest989
Not just a lifetime. Your Lodge cast iron will outlive you, if (and even if you don't) take care of it. Even if they get rusty they can be resurfaced. And damn is it satisfying to resurface a forgotten cast iron pan.
Asics, specifically the Gel-Nimbus series. I've suffered from joint pain and unbearable plantar fasciitis from a relatively young age... These shoes are life savers. Very pricey and I don't love the look of tennis shoes of any type but nevertheless I will praise these shoes to the end of days. Hopefully, I will always be able to afford them once a year.
Glad to hear you've found some much-needed relief!
"Warranty and service..."
"Victorinox. Excellent pocket knives, multi tools and their kitchen knives are probably the best ones you can get under 100 USD. Warranty and service is top notch."
CharacterComb3039
Anyone who cooks, but can't afford or doesn't want to invest in a professional-grade chef's knife should get a Victorinox. They aren't nearly as good as a top tier professional chef's knife, but they are night and day compared with everything else in their price range.
"This one brand..."
"This one brand of granola bars called Sunbelt Bakery. Every other granola bar brand is so dry I can't eat them anymore."
[deleted]
Yes, these are so good! An excellent choice.
"Very comfortable."
"Dickies. High quality pants. They're meant to be work pants so they're pretty durable and breathe well. Very comfortable."
GargantuanCake
"High quality" is right. Those pants last forever.
"It helps clean..."
"Dawn dishsoap. It helps clean dishes and it's great when one of my kids has an accident and I have to wash their clothes. Sometimes leaves a small stain but no smell. It has saved so many outfits."
[deleted]
Fantastic – it sounds like you should be their salesperson.
"They don't use..."
"New Balance. They don't use slave labor to make shoes."
Tink2013
They are comfortable and fit well.
I personally still don't like the aesthetics of many of their shoes, but still recommend them to people who want a good shoe.
"They are a retailer..."
"REI. Stand behind everything in their store. They are a retailer but you can beat something up they sell and they give you a full refund."
bigturkey1738
Many people use them for shoes, for camping gear... all kinds of stuff. They're very reliable.
"I wear my Timberland boots..."
"I wear my Timberland boots almost every day, I've had them for almost ten years, and they're still just about as sturdy as they were the day I bought them."
RedWestern
These shoes tend to last forever. "Durable" is the perfect word.
"One large bottle..."
"Dr. Bronner's Castile soap. One large bottle lasts me about a year and I use it for everything. No toxic BS in them like pretty much every other soap and they smell fantastic."
"Also when I say everything I really mean it. All purpose cleaner, dish soap, body wash, shampoo, carpet extractor wash, dog shampoo, it's called 18 in 1 for a reason."
drumkid74
If you're interested in the story behind the company, the documentary Dr. Bronner's Magic Soapbox might be right up your alley.
See? Not all brands are terrible. After reading about some of these, it might be time to change of your buying habits.
Have some suggestions of your own? Tell us more in the comments below!
Keep reading...
Show less
Fast fashion is terrible for the environment, one of the largest polluters of clean water globally because of its all too common use of cheap, toxic textile dyes.
It also places producers under more and more pressure to manufacture more and more clothes on masse–the people working in the factories that make this stuff are being paid a pittance, contributing to much of the wealth inequality in less developed nations.
Additionally, it's estimated that the textiles industry produces 1.2 billion tonnes of CO2 per year and that just two percent of all fast fashion emissions can be reduced through recycling. Ouch. Time to change habits, right?
People shared their thoughts on this and other topics after Redditor urmomsucked asked the online community,
"What should people seriously stop buying?"
"Pets..."
"Pets they can't take care of."

WonderfulShop888
I have known several people who got puppies, decided they couldn't handle them, and dumped them. It's rage-inducing.
"Nestle products."
"Nestle products. Literally the most evil company currently in business. Unfortunately it's really hard to tell what brands they own."
I_used_to_be_hip
Nestle is responsible for the deaths of babies in undeveloped nations. It's sick.
"Designer clothes..."
"Designer clothes and accessories with logos slapped all over them. It wastes your money and makes you look idiotic."
Botryoild2000
The funny thing is, the designer clothes/accessories with logos slapped all over them are typically the cheapest options from said designer.
"Simple syrup."
"Simple syrup. It's sugar water with an $8 price tag."
providentialchief
It's easy enough to make your own. Your iced tea will never be the same again.
"Cheap belts."
"Cheap belts. A quality leather belt will last you decades."
[deleted]
I have a few (quality leather belts, that is) and they've lasted for years and years. Can confirm.
"Cigarettes."
"Cigarettes. To anyone reading this, please just don't start even if it's out of curiosity. I'm 20 years deep into this and it's hell."
SeaSwimmer5386
Smoking is a brutal addiction to break. The Food and Drug Administration (FDA) recently proposed rules prohibiting menthol cigarettes and flavored cigars to stop young people from picking up the habit.
"Garment workers..."
"Fast fashion. Garment workers get paid s*it, the environment suffers and you look like everybody else on the street with no personality or sense of individualism."
SenoritaBrownRecluse
This should be up at the top. The environmental impact is terrible.
"Unnecessarily large vehicles..."
"Unnecessarily large vehicles, which they'll then inevitably complain cost too much to fill the gas tank."
[deleted]
Gas guzzlers need to go. It's far past time that they be phased out.
"Anything advertised..."
"Anything advertised on Instagram. It's a scam and those influencers are just making it look cheap AF."
megapintt
Or just avoid Instagram in general. That would solve a lot.
"New phones..."
"New phones when their current is just as good."
[deleted]
You've got that right. People buy a new one for the hell of it without even thinking about it.
It's pretty clear that many of us need to change our habits now. Our wallets will thank us later.
Have some suggestions of your own? Feel free to tell us more in the comments below!
Keep reading...
Show less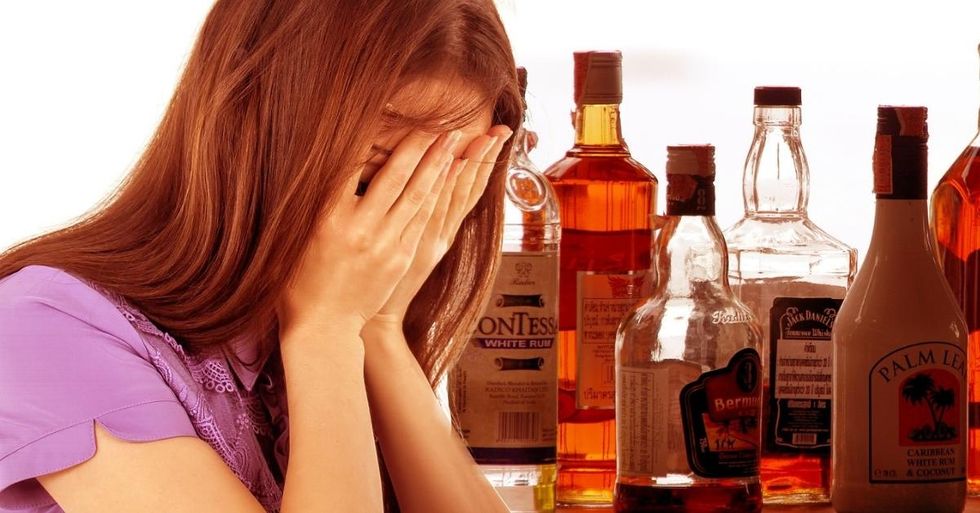 Everyone can get on our nerves at times. Sometimes the repercussions of retaliation are too much though. Redditor FrumpyHedgehog has an issue with a cashier at a store she frequents. The original poster (OP) is debating informing the store owners about the situation. However, OP doesn't want to tell on the cashier, as she's unsure […]
More
You're probably going to be beat over the head with this as you read this charming article but bedbugs are a nightmare and they are always lurking (in the back of my mind) when I think about purchasing some items secondhand.
Some years ago, a relative brought in a stuffed animal and some other items off the street. Within days we had a bedbug issue.
It was thankfully resolved very quickly–good thing it was caught so early–but let's just say I dealt with phantom itch for a while.
Nooo thank you.
People told us all about their own reservations after Redditor princesspeaches8 asked the online community:
"What's something you'd never buy secondhand?"
"Most people don't realize..."
"Motorcycle helmets. Most people don't realize that helmets expire and lose effectiveness even after relatively small impacts."
SchnitzelGruben
Best not to tempt fate and get a new one for sure.
People cut corners and then pay the price with their life.
"...unless it was from someone I knew for certain..."
"Climbing gear, unless it was from someone I knew for certain is an experienced climber and cared for their gear per manufacturer recommendations. Even then, I'd prefer to buy new."
Scandinavian_Filk
The last thing I would want if I were a climber would be to realize that I am using faulty equipment!
"They could be on a lease..."
"Any type of phone. They could be on a lease/installment with a company and you wouldn't know about it until said company turns off the phone due to no payment. I've seen it a lot where I work and it's very sad."
[deleted]
This sounds like yet another example of instances that predominantly hurt the working poor.
"You want bedbugs?"
"A mattress. You want bedbugs? That's how you get bedbugs."
janefromvegas
Bedbugs terrify me.
No thank you.
"Since nobody else has said it..."
"A car seat. Since nobody else has said it, I will. Secondhand car seats are so dangerous. You have no idea if they have been in an accident, after which they are supposed to be replaced no matter how minor."
Weller_BWitched
All it takes is one accident.
Don't risk it.
"I got into a whole argument..."
"Tires. I got into a whole argument about it with my automotive teacher in school, and everyone laughed at me and called me spoiled, but I just don't feel that it's worth taking a gamble on people's safety with used tires."
Imgumbygoddamnit
I believe this depends on the tread, though.
"I bought..."
"Jigsaw puzzles. Bought a 1,000 piece puzzle for £3, spent a few hours making it only to find 6 pieces were missing."
Smothier
How disappointing!
I'd be so upset after spending all that time!
"Three things I would never dream..."
"A toothbrush. Toilet paper. A condom. Three things I would never dream about buying second hand."
DaveDontRave
A condom?

People buy used condoms?
What is going on with the world?
"It happened when I was 10..."
"Shoes. It happened when I was 10. My mom bought me a pair of boots from The Salvation Army that I just had to have. Athlete's foot. HORRIBLE. It took powder, not spray, to get rid of it."
Xirokami
I am also very hesitant to purchase used shoes (and won't) and I understand that this is a privileged opinion.
"There's no warranty..."
"Crucial car parts. Like used tires, brake pads, brake rotors, rack-and-pinions etc. There's no warranty from the back-alley Craigslist dude and if those parts have defects you won't be able to stop or steer. Which leads to you quickly performing the room-temperature challenge."
C4PTNK0R34
You see, I don't drive, but if I did, this would definitely be something I wouldn't do.
No way I'd purchase crucial car parts from some rando!
"I was very open to it before..."
"Most second hand things now. Especially furniture and clothing which can't be checked thoroughly. I was very open to it before. But bed bugs really terrify me now. All it takes is one to start an infestation, and they hide in things like the labels and behind boots and screws. The eggs are about the size of dandruff."
Quit_Social_Media
As mentioned before... bedbugs are terrifying.
I don't think I can stress that enough.
Sometimes saving a few dollars can cost you a lot.
Why risk it?
Want to "know" more?

Sign up for the Knowable newsletter here.
Never miss another big, odd, funny, or heartbreaking moment again.
Keep reading...
Show less