Some things are deceptively simple.
Oh, skydiving? That's easy.

Love yourself? Simple.
Who can't open a can of pickles?
ME! ME! That's who. I can't do any of the above simply.
It's all hard. And you know it too.
It's just designed to" look" easy only to bamboozle us.
Approach everything as a burden and live by a motto...
Redditor pterv2112 wanted to hear about the things that are truthfully not so simple.
"What looks easy peasy lemon squeezy but is actually difficult difficult lemon difficult?"
Monopoly. For the life of me, I can't get the hang of that game. I don't care anymore.
Play it...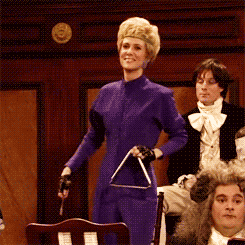 Saturday Night Live Happy Dance GIF
Giphy
"Playing the triangle. A lot of my non-musician friends joke about how easy it is to play it. Then they actually hold the damn thing and look stupid."
phamtasticgamer
It's A Lot!
"Work. I'm a lawyer and had a client call saying she needs a help with a merger, but 'don't worry, it's super easy peasy lemon squeezy.' That project took 6 months and I almost had a breakdown. She didn't understand why the bill was so high since it was SO easy."
moekay
"Gotta love how the layman lumps all lawyers together as the sleazy snakeoil salesman type without realizing or appreciating the sheer complexity of the legal work involved."
cotidie_abide
Body Moves
"Dancing. I wouldn't say it looks 'easy,' but when I see people do it, they're so good at it and it flows so well it looks easy. But damn, I just CANNOT get my body to do anything more than a bop and maybe some stupid arm moves. I'm 25 and dance like a 50 year old at a reunion. Dancers are so delicate and make it look so easy, it's honestly amazing. It's just hilarious when I try to do literally anything and fail horribly."
MiloAlbertsky
Fingered
"Whistling with your fingers."
SimplySolstice
"My cousin taught me when we were in our tweens. It's come in very helpful whistling for the dogs and horses at feeding time."
"What I always wanted to learn was how my grandpa whistled without having to stick dirty fingers in my mouth. Nothing like cleaning stalls, then trying to whistle for horses with sh*t-covered hands. Washing them in near-freezing buckets of water wasn't a first choice either."
flecksable_flyer
It's a...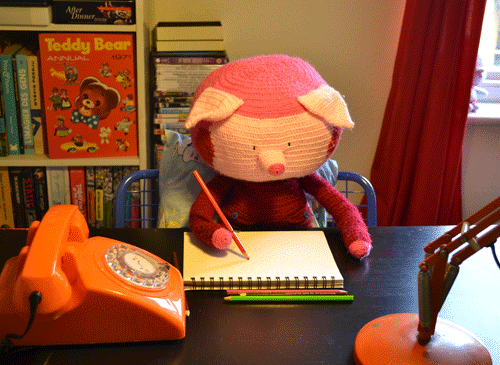 Studying Hand-Made GIF by Philippa Rice
Giphy
"Drawing something from memory. Like a bird or something. In mind - yep that's a bird On paper - that's... a bird?"
KayGlo
Drawing birds is impossible; mine look like mules.
Go Deep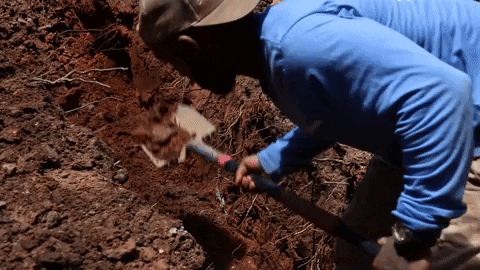 Digging Blue Collar GIF by JC Property Professionals
Giphy
"Digging. Anytime it's shown in movies or TV it looks easy AF but the second you have to grab a shovel and break dirt... bleh."
justaboredfarmer
Hello Doc
"A basic physical exam at the doctor. Looks like a simple 'look at the throat' - 'listen to the chest' - 'yup they have a heart all right.' When in actuality Doctors spend thousands of hours practicing it so that when you come in with a murmur or 'Funny-looking-kid-syndrome' they can recognize it immediately."
"And yes, there are entire class sections on how to respectfully ask your patient to turn their head and cough as you push on their testicles (they're looking for hernias)."
RobheadOW
Variations
"Street names. Everyone thinks it's great fun and likes to offer suggestions but every tree, lake, and other natural feature has at least a dozen variations which you can't repeat for emergency service reasons. That and you get cities which want a street name change anytime the road changes direction regardless of a logical break point like an intersection."
blue_fox_13
Being Regular
"'Natural' makeup. More work than 'regular' makeup."
Lockshala
"To be honest this reminds me of a video I watched of a visual effects artist explaining his job, If no one notices your work on the footage you've done your job well, its only when you mess up do people notice."
EON199
"This is painfully true for a lot of jobs. When nobody notices, it means you did an excellent job but no one will give you credit because they aren't even aware there is credit due. But the moment you slightly f**k up, you're the worst person in your profession."
BreakfastCheesecake
The Squeeze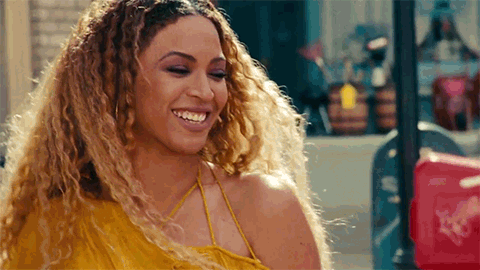 As If Lol GIF by MOODMAN
Giphy
"Making lemonade. Sure squeezing one lemon is easy peasy, but do you know how much juice that makes? Not a lot."
PrimaryOstrich
Psssh simple...
"Pretty much anything that a professional does. They make it look easy cause it's their job. Throw a football 65 yards accurately? Psssh simple if you're an elite athlete. Cut open a chest cavity to fix a few coronary arteries? It's just another day at the office for a surgeon. Frame up a structural wall within a 2000 sq ft house?"
"Just a bunch of wood and nails is all you need. Make crowded teeth perfectly aligned? Surely it's just a matter of wearing trays 1 through 55, voila! It's all straight. In reality, each of these tasks takes someone who trained for years to visualize the problem, solve it, and execute it to the T. It looks easy, cause they practiced the hell out of it."
buttgers
3 feet off the floor...
"Flying remote controlled helicopters. It looks so effortless when watching seasoned flyers but in reality it's like balancing a marble on an upturned bowl."
Michael_Stone_UDA
"I'll never forget the time I went out and bought a decently priced helicopter."
"5 minutes into setting it up, i didn't even get it 3 feet off the floor before i smashed it into a chair destroying the rotor blades."
"I tried maybe like 5-6 more times before i gave up and now it hangs in my garage as a monument to my failure."
Deseptikons
Relationships
"Maintaining friendships from high school/college after you graduate. People get so busy with work and starting their own families that friendships get put on the back burner. You stop talking to someone for a few months, then it suddenly hits you that you're no longer friends with the person."
DeathSpiral321
"The mark of a good friendship is one in which you can go a long time without seeing or talking to someone, and the moment you see or talk to them again, it's like you saw them just yesterday."
Moonchopper
Comfy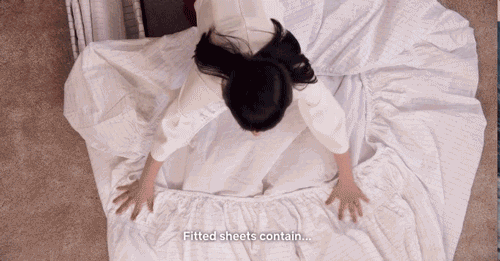 GIF by Vulture.com
Giphy
"Folding fitted sheets. I've watched instructional videos that make it look so easy but I always just end up with a crumpled up mess, and that's how it gets put away."
AngryGoose
On Wheels
"I use a wheelchair and people usually don't believe me when I say that getting around can be difficult, because many of them think that pushing a wheelchair is easy. (They literally tell me this.)"
"The thing is when you use a wheelchair all day and it is basically your only means of transportation, it looks more natural."
"This becomes a problem when I point out accessibility problems. They often don't believe me because they see how I can navigate and assume that it's easy – just because *I* make it look easy."
buckyhermit
Payments
"Finding a career you'll want to go to every day that won't crush your soul. Remember when you were young and teachers told you that you could be whatever you wanted to be... yeah, not so realistic when you want to pay bills and maybe have a little beer money too."
"I didn't go to college and struggle with the thought of not being able to have a lateral career move without a degree, but then I see my friends absolutely floundering with their student loan payments and think maybe I don't have it so bad after all."
goldengirlsmom
I See Living People
"Socializing with people. I have severe social anxiety, and even small interactions with strangers, and even some people I've known for a while are really hard for me. I don't hate people or dislike being around them, but I'm just awful at keeping conversations going or initiating them. Outgoing people make it look very easy, for me it is not."
REDDIT
Sweat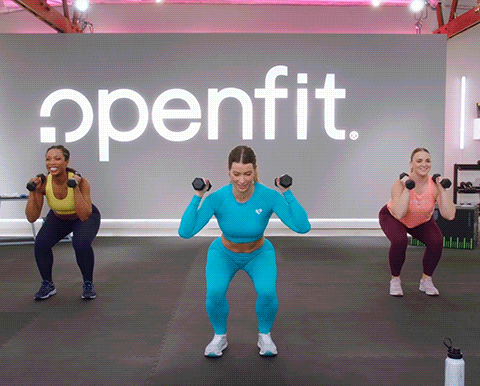 Workout Exercise GIF by Openfit
Giphy
"Losing weight. Changing habits is HARD!"
xeandria
I love Lemonade... the drink and the album... but I have no patience to make it.
Keep reading...
Show less
Not everyone loves their job.
And as a result, on particularly slow or demoralizing days, these people might dream of working another job.
Likely one that they've seen glamorized on film or television, such as a doctor, lawyer, pilot, or actor
Jobs that appear to be as fun as they are lucrative.
But if one were to ask people who actually work these jobs for a living, they might discover that they aren't always as fun as they may seem.
Redditor bwee21 was curious to hear which jobs people often think are all fun and games but are in reality, anything but, leading them to ask:
"Which job is a LOT less fun than most people expect?"
Rewarding, But Exhausting
"Preschool teacher."
"Especially with new COVID-19 regulations."
"Ever try social distancing 3 year olds?"- sociallyawkextrovert
Not Worth The Joy Building Them Brings...
"Oh my gosh, BUILD A BEAR."
"Weirdest and most frustrating thing."
"Granted I didn't make it a super long time in the job and seeing kids so happy is great."
"But they are really strict and the bad times get pretty bad."- BabyMalks
Not Exactly CSI
"I'm a Forensic Scientist and it's literally the only thing people ask me about on dating apps."
"It's very technical work and it's extremely routine."- Altephor1·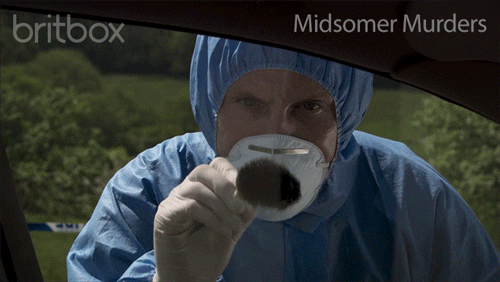 discover bbc GIF by britbox
Giphy
Love Books? Look Elsewhere...
"Barnes and Noble."
"Your job has literally NOTHING to do with books and it obviously attracts a lot of that type, myself included."- tenbladejen
Picnic Basket Loving Bears Are The Least Of Their Problems...

"Park Ranger."
"Don't get me wrong, I loved it, but a lot of days it was less 'talk about cool animals while wearing your ranger hat' and more 'the toilets are overflowing again, go clean the septic tank filter and stir the tank with a shovel' with a little bit of 'hey there's a meth head out guy down by the bridge, can you convince him to leave without killing anyone'."
"All for the low price of $26k/year with a college degree!"
"These jobs are so varied, and I just happened to work for an underfunded agency with too few staff."
"Honestly, I still loved this job and would have kept doing it forever if a higher-paying outdoor environmental job hadn't pretty much fallen into my lap."
"Being a park ranger taught me so much, and most importantly, I got trained as a wildland firefighter, which is still my favorite part of my job!"
"If you've always dreamed of being a park ranger, PLEASE go for it." -Reddit
One Can Watch Too Much TV

"I do closed captioning."
"While I joke that yes, I get paid to watch TV, it's actually very tedious."
"And if you don't actually enjoy the programming you're being forced to watch something you don't care for."
"Or worse, if it's something I do enjoy like a long form drama, we usually chop those up into 15 minute increments and split between everyone so I only see chunks and not always even in order it actually ruins the show for me."- jessjess87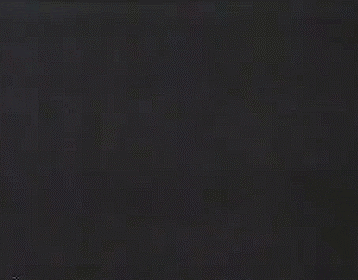 closed captioned GIF
Giphy
Not Always Coming Up Roses
"Working in a flower shop."
"It's just like any other retail job, but people constantly tell you how fun your job must be."
"Also helping grieving families chose funeral flowers is not fun."- ZakkiraJuneAiko94
"Under The Sea"... Some Of The Time...

"I'm a marine biologist."
"I spent the last week measuring defrosted fish heads."- smileedude
Might Not Surprise Everyone...

"Well I'm a scientist."
"I don't know if people usually think of that career as fun, but I think people think it's a lot more 'Eureka!' and a lot less 'this data's has to be manually processed for 600 hours before I can analyze it'."- JeremyTheRhino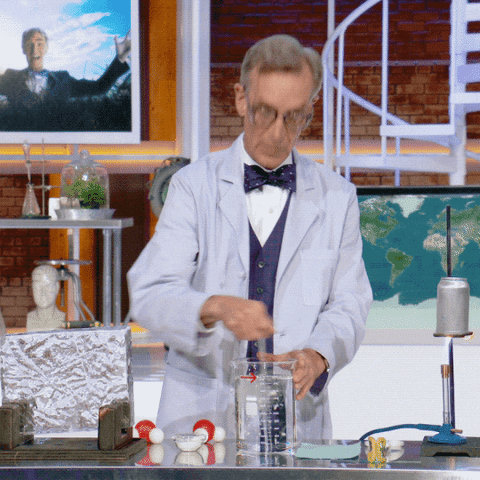 Bill Nye Scientist GIF by NETFLIXGiphy
Travel Isn't For Everyone

"Not a specific job but traveling for work."
"I'm in tech and a lot of people starting out talk about wanting to go to customer sites and get 'out in the field'."
"I love to travel for fun but it's hard to fit in the fun stuff when you have presentations and stuff to worry about and a lot of times your customers aren't in the fun cities anyway."
"I also think I prefer the stability in day-to-day schedule of traveling less frequently."- bazerkas_bodyguard
It's very easy to dream about working another job after watching a movie or reading about it in the newspaper.
But those cases are far more often the exception, rather than the rule, and after working one day in a job you imagined was fun, or even witnessing someone working it, you might find the illusion instantly shattered.
Making one think it's probably more fun to imagine ourselves working these jobs than to actually work them.
Keep reading...
Show less
Anyone managing to hold down a steady job during challenging times is generally understood as admirable.
Honest living, as they say, is something that is commendable.
While that is true to some extent, there are certain ways people earn money that is frowned upon by others who view the work as completely objectionable.
Curious to hear what some of those might be, Reddtor UlyssesWatson asked:

"What is one profession that you have absolutely zero respect for?"
Those who hawk knock-off merchandise or fraudulent services to unsuspecting customers are seen as total shysters.
Not The Real Deal
"People that create artificial scarcity."
– __Raxy__

False Profits
"Televangelist priests who have hundreds of millions, don't pay taxes, and tell people they don't love God if they don't keep donating. Preach. Have a TV church. But don't scam people out of millions a month! There was one guy, Jesse Duplantist, who told his followers that God wanted him to have a new jet, and they needed to give him $54M to buy it because his current jet was outdated. Kenneth Copeland defended his jet, saying that he couldn't be expected to get on a crappy plane full of dope heads and demons. Excuse me? You mean the people who you're supposed to serve who send you money?"
– SecretHornyReddit
Behind The Facade
"Kenneth Copeland looks like a demon wearing human skin but the skin is getting old and can no longer hide his true form. Idk but I hate looking at him, I get a sense of evil and malice emanating from him."
– eat_the_richies
Solicitors and job recruiters don't have your best interests in mind when they're thinking about collecting their paychecks.
It's All An Act
"Those recruitment people for fake talent agencies. They do these whole presentations (often in person!) to get new actors and models to sign up at the end with an initiation fee sometimes in the thousands. A lot of the people being scammed don't know the company is a scam until afterwards when they look them up on Yelp or the BBB. The recruiter usually seems legit. I don't know how they sleep at night knowing that's how they make the entirety of their income."
– Charmien

For Show
"I almost got scammed into one of those as a 14 year old. My best friend and I begged our parents to take us to a 'modelling agency' recruitment event. Of course we were both "accepted", but then they had to speak with our parents, to get the money. My parents saw right through it. They didn't explain right away why they were saying no, and I was so angry and said terrible things to them on the way home. Later they explained that they thought it was suspicious, and that if they wanted my 'talent' they should be offering me a contract and money, not the other way around. My friend's parents did fall for it, and it turned out to be a pretty much just what they used to call 'finishing school'. It was basically classes on 'society/social etiquette' and other bullsh*t. Stuff like 'don't put your dirty napkin on your plate' and proper table settings and what utensil is for what."
"It was Barbizon."
– CherryCherry5

The Guilt
"Bro I could barely handle working at a Wells Fargo call center back in 2012. They hounded you to try selling anything and everything to every person you talked to."
"Customer has $3.27 in their account and has overdrawn 15 times in the last 2 months? Better try getting them to sign up for another checking account (which usually had monthly fees) and also get them to apply for a credit card for overdraft protection. Supervisors didn't care. You were expected to pitch something to every customer you talked to. I hated myself every minute I worked there."
– istrx13

Getting Off Pitch
"When I worked at guitar center I had to pitch the following to every customer one after another no exceptions."
"Pitch the credit card, if no pitch the layaway, if no pitch trading the gear they own. No matter what they buy pitch the pro coverage (warrenty$) don't forget to pitch the string club, and don't forget to pitch the lessons. Do not fail to mention that we offer rentals. Do not fail to get their phone number, email, and address before they leave. Assure them that we will not call them."

"Don't forget to call them and pitch the upcoming sale..."
– Guitarfoxx

A Cult Following
"Network Marketers (MLM) are the worst."
– stlhvntfndwhtimlkngf

A Grand Scheme
"I lost my wife to an MLM. She refused to believe it was a pyramid scheme. Like, only 50 people out of the 200k involved made any real money. How is that not a pyramid scheme? I have a sticky post on my profile about my experience."
– _Atoms_Apple

This is not how people usually seek fame.
Star Of Her Instagram
"Some local influencer took a video of me walking my dog yesterday by the beach and posted it on her insta. I looked through the hundreds of comments last night when someone sent me the thing. Many of the comments are vulgar."
"I think it's a d*ck move to film someone without their consent for clout."
– 2times34point5

If you feel good about how you've earned your money at the end of the day, you've hit the jackpot.
Unfortunately, the same can't be said of others.
Keep reading...
Show less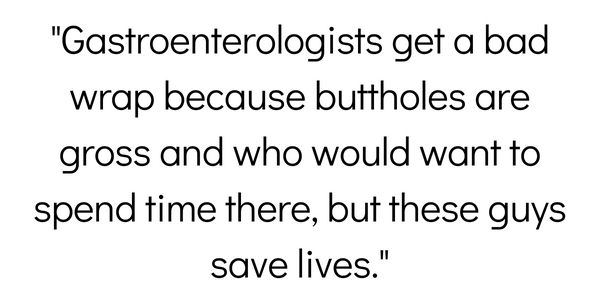 Not everyone is a renaissance person or jack/jill of all trades.
Certain professions are suited to certain types of people.
So we don't have to bad-mouth the jobs we deem out of our depth or "beneath us."
Maybe let's give a few jobs a try and more props to the people who do them!
Redditor atomicturdburglar wanted to help out a few career paths with some positive chat.
"Which profession unfairly gets a bad rap?"
I've had so many jobs. I'm interested to see what y'all add to this list.
From Behind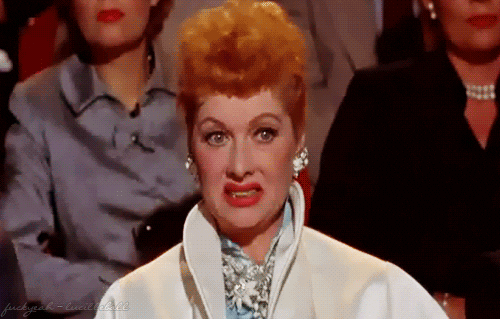 Awkward Lucille Ball GIF
Giphy
"Gastroenterologists get a bad wrap because buttholes are gross and who would want to spend time there, but these guys save lives."
guyuteharpua
"dignified"
"I was a cleaner. People used to treat me like furniture and assumed all kinds of things about me. That was the best-paying job I ever held, with the best benefits, and most vacation! I went back to school for a more 'dignified' career, and my 'dignified' job sitting at a desk ended up being worse in every way."
DearAuntAgnes
Hot Skills
"Plumbers. People always assume they're gross greasy old dudes but really they're extremely skilled professionals."
randomnessamiibo
"I'm straight up so jealous of my plumber. He's really fit and like movie star handsome, nice and great at his job, an honest professional, just built himself a gorgeous dream home in a great neighborhood. Dude is just slaughtering life."
Essential People
"Janitors. Give them respect, people, unless you want to empty your own trash and clean your own work or school space. Seriously, being nice to the janitor saved my tail one time when I was locked out of a room that contained some vital work material. The big boss didn't have keys to that room, but guess who did?"
Roguefem-76
"I'm a teacher and the first people I befriend at the school was the janitors. They keep that place running. I made a point to learn about them, things they like etc. and on Custodian Appreciation Day as well as Christmas I make sure to get them a little something as my way of saying thanks."
makeitwork1989
Sky People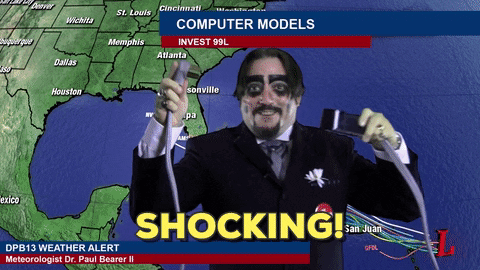 Shock Electrocute GIF by Dr. Paul Bearer
Giphy
"Meteorologists. Lotta jokes along the lines of 'must be nice to be wrong half the time and still keep your job.' Do you know how difficult it is to predict the weather 2-3 days out, let alone a week out?"
wxmanify
I don't understand the weather. So I'll pass.
Tip Accordingly...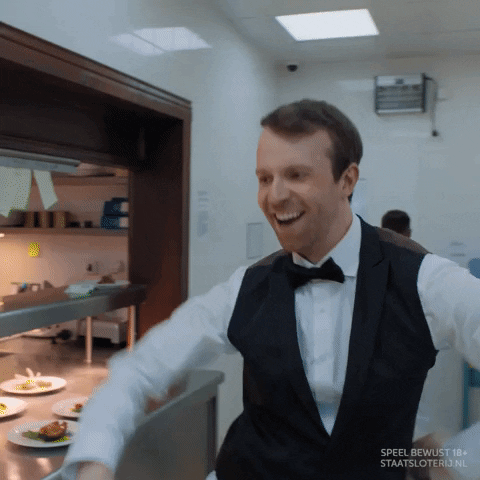 kitchen dancing GIF by Staatsloterij
Giphy
"Hospitality industry."
Reeceqld
"Was hoping someone wound say this. I miss working in restaurants. Good Pay, good people. Unlimited time off. Physically exhausting and mentally challenging but so worth it."
Wingkirs
Full of Thanks
"Embalmers. Thankless job people think they are creepy but who else would do that."
Signal-Opportunity-2
"Embalmer here. Luckily it isn't always thankless. Surprisingly, in my experience, families do appreciate and understand the care taken with their loved one which makes it all worth it."
The People at the End...
"Morticians. Really don't get why; they're the last ones to ever let you down."
cwbrumm
"A lot of them are family owned enterprises passed down through the generations. If you've grown up hearing about that kind of stuff, it doesn't seem weird at all. Most people don't want to acknowledge our mortality, but it's one of those certainties in life; along with that comes job security."
"But people definitely assume we're creepy/morbid/obsessed with death when they hear embalmer. And while it's true sometimes, overall we're a (relatively) normal bunch who have the unique gift of somehow being able to healthily compartmentalise the horrific things we see on a daily basis."
deathbloomsonce
"My job's certainly gross, but there's usually not as much of an emotional component to it. I've got empathy for people but not enough patience to deal with them all day every day. It exhausts me. But spending hours listening to music, chatting with a coworker or two while figuring out exactly what happened, why this person died? That's rewarding to me."
Beat_the_Deadites
"I've working in coroner/ME systems for a good while, and there's a fair amount of job switching between county morgues and funeral homes. Funeral homes can pay better and may be less busy, but you also have to deal directly with grieving family members, i.e. take money from them during their darkest days. It's a delicate and often thankless job."
The Counters
"Auditors. Clients are rude to them. Bosses treat them like s**t. And Public just wants them to work like donkeys and find fraud even though it's not their primary responsibility."
chesapeakeripper_18
"I think I'm pretty nice to the auditors that come into my company."
"Apart from that one year where I had to explain the same thing to a guy three times and then had to teach him some basic accounting principles, like how to deal with prepayments and why we were accruing certain costs. I didn't want to deal with him again after the first day."
DragonStar1
Objection!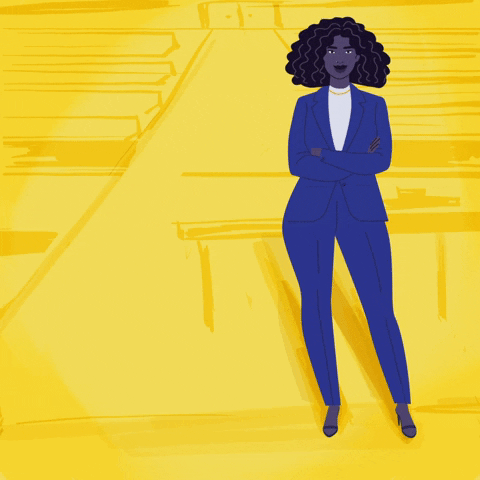 Law Lawyer GIF by GIPHY Studios Originals
Giphy
"Lawyers, when they're/your/lawyer they're good lol. But yeah people often like, don't understand what the job of a lawyer truly is so people are quick to demonize them."
"Yeah there's some that truly are out there abusing loopholes and being scummy, but most lawyers are just doing what they're supposed to. Making sure their client is getting charged fairly. Even if they are guilty, they still are there to ensure a just punishment and not overkill."
Reddittoxin
These all seem like reasonable jobs. Some difficult but worth the effort.
Keep reading...
Show less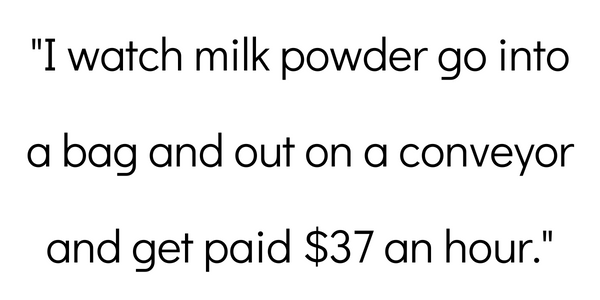 Many people work hard from the moment they are on the clock until their respective shifts are over at the end of a long day.
For many of those in the workforce, the wages barely sustain a comfortable living, especially for those who are raising a family.
Yet, there are jobs that are known to pay a higher salary without requiring extreme physical labor, or the requirement of higher education.
Curious to hear what those jobs might be, Redditor ImAMasterBayter asked:

"People Break Down Which Professions Are Completely Overpaid"
Extensive training requirements are not a thing, apparently, with these professions.
Daily Dairy Duty
"I watch milk powder go into a bag and out on a conveyor and get paid $37 an hour."
– Stacwe3
Eyeing Dirt In Motion
"Mine? I get paid $20.50 a hr to watch dirt go by on a belt all day."
– trudmer
The Handy Man Is Happy To Help
"I am a handy man that charges $50/hr with a 3hr minimum, a couple months ago I got a call for service that consisted of changing 9 smoke detector batteries, 2 light bulbs, and rehanging a picture. I felt bad taking the money but the guy couldn't have been happier to have that stuff finally done. He asked for my card and is now a very good client."
– iznmehra
Words From An Appraiser
"I make about 40 an hour after tax in the US as a real estate appraiser. You just need a college degree and a year of training and there is a huge shortage of appraisers right now."
"Edit because this post blew up: I only perceive this job as being overpaid because I used spent most of my 20's making pizza for minimum wage and imposter syndrome is a thing. Also, OP said he was looking for a possible career, and I felt like my job post was better than a troll post."
"Appraisers are not real estate agents or brokers. I do not buy or sell property."
"I do not, 'look at zillow and copy the number' and I don't just, 'make the number' in valuation. While I agree there are some appraisers who may lie or exaggerate, the same could be said of nearly any job. However, if I were to intentionally try hit some goal and got caught fudging the numbers, I'm looking at permanently losing my license and possible jail time depending on the severity. It's actually pretty common for me to, 'tank a deal' if someone is paying too much. This isn't the wild west of valuation anymore; FIRREA is a thing now. Appraisal reports aren't just 3 pages of photos with a cover page anymore; my typical appraisal is 30-50 pages with long boring typed pages of market data that I type and research myself."
"Let's talk about the appraisal gap. In most of the US, we are experiencing a, 'sellers market' meaning houses are selling for higher than what they normally sell for. A lot of people at this thread are blaming appraisers for driving housing prices up. Let me be perfectly clear about this: appraiser's valuations are based off of past data. That is it; we look at closed sales from the past. Realtors and brokers speculate on future markets, because they are motivated by profit. If anyone is driving this current market trend, it is the people buying properties over listing price, local government/laws willingness to allow foreign investors, the people who are raising rents, and the people who are making big risky developments. The appraisers have little to nothing to do with market perception of value; in my area at least many market participants are paying over 30% of listing price. Trust me when I say these people are not satisfied when my appraised value comes in less than that."
"The hardest part of the job is definitely the occasional angry phone call. Let's look at an example. Say someone lists their house at 100k, and they accept an offer for 150k, or 50% over listing. Well the appraisal is based off of past closed sales. The bank will only finance up to the appraised value. So if the appraisal comes in at 110k, meaning the subject in relation to comparable sales from the past year in the subject neighborhood equate to roughly 110k, they will either need to renegotiate the price, or be willing to put up 40k of their own money."
"In a sellers market, it's often better to accept a deal with better financing than a higher price. Let's say in this situation instead of taking the 150k offer with a mortgage, you take a smaller offer for 140k that is all cash, no financing. Well if there is no financing involved, meaning no bank, than no appraisal is needed."
– f4gmo

Here's The Scoop
"I get paid six figures to shovel a couple hours a day, so definitely my job. Edit: a bit of an exaggeration, still have to be at work and on my feet 10hrs a day, but there is only a small percentage of the day that is actually labor intensive. The key to finding high-paying, low-skill labor jobs is to work for a company that contracts public works projects, in a state with high prevailing wages."
– ChillTeenDad420

Landing work in software seems to be like hitting the jackpot of success.
High Commissions
"I'm in software sales, software sales. Coworker got 100k commission on a deal."
– The_GOATest1

So-Called Analysts
"There are an incredible amount of 'analysts' who just 'own' automated excel sheets they received from developer teams."
"Low to mid six figures is common in HCOL areas."
– Shoddy_Bus4679
The Successful Client
"I do the tax returns for a guy who paid 20k for demographic research software and made something like 40M over the last 3 years. His costs are almost nothing and admitted he does like 5 hours of work a week on it."
"I got more likes and comments than I thought I would, and wanted to add some more detail. The guy himself is super nice and easy to work with. It's hard not to feel jealous even though I make good money myself. His business and personal returns are super simple so we don't even charge him that much for them."
"The software is something proprietary he paid a third party for, and I don't know the name of that developer. The data output is sold to political campaigns and he's compensated more if the campaign wins. He did have some clients on both sides but now exclusively works on one side of the aisle."
– Todders8787

Salaries in the world of academics got a closer inspection.
The Administrators
"University administrators and board members."
– MayBeckByDay
A Stark Contrast
"I'm a professor. I love it. But the 'president's office' contains a staff of 5 people with a total payroll of just under $500k/year. Meanwhile, all the PhDs, MFAs, and DMAs who teach all the classes, advise all the students, and serve on all the committees bring home a whopping $50k-$65k/year, dependent on rank, tenure, etc. It's real fun...
– LPHaddleburg

Unfair Privileges
"The president of my institution makes a approximately $500k/year and is provided a house on campus alongside reserved parking if he so chooses to use it. He also gets a country club membership. Meanwhile I have to pay $200 to park at the school where I TA and do research, and I get paid maybe 1/20th of what he does. I genuinely do not understand why the f'k the dude who makes six figures doesn't pay for parking, but I do."
"Edit: that should be half a million."
– DADPATROL

It Pays To Go To School

"I wouldn't say I'm overpaid, but being a geologist is very easy with lots of time outside. I'm 10 years into my career and make about $200k. It's very low stress, since you generally have weeks to make decisions. Lots of opportunities if you get a degree. Also rocks are neat."
"Also I work in environmental remediation, I didn't have to sell out to oil. So I feel like my work has value."
– thealbinorhino504

Sometimes, it's all about the right time and place.
All About Location
"Paramedic working a few shifts in a sleepy rural town has its benefits."
– loblegonst

What Brings You Here?
"I'm here for a potential change of career."
– OP

Some of the cushiest jobs that require less time actively toiling away seem to be paying significantly more than the average livable wage offered in the US.
Perhaps the biggest indicator of what that might be was summed up best by Redditor iadasr, who said:
"Whatever you guys are all doing that lets you browse Reddit all day..."
Word.

Keep reading...
Show less