There's definitely jobs out there that take a special kind of person to be able to do. There's actually some research that suggests personality actually plays a role in what job you have.
Ronald E. Riggio Ph.D. wrote:
"Extraverts tend to hold jobs that involve communicating with others, such as sales or customer service."
"Introverts, on the other hand, may trend toward jobs interacting with computers or technology."
Riggio continues:
"Similarly, individuals high in conscientiousness may gravitate toward jobs involving numbers or paying attention to detail, and they may be better at those jobs as well."
But what if your job means you're more likely to be an a**hole? Like this study that showed high rates of bullying in the nursing field. Or that narcissists are better at jobs in that rely heavily on self promotion.
Want to "know" more? Never miss another big, odd, funny, or heartbreaking moment again. Sign up for the Knowable newsletter here.
Keep reading...
Show less
With the advancement of new technology, comes a hard sacrifice.

Many industries have suffered as jobs have evolved out of necessity due to the furious pace at which the world introduces new innovations.
Many people have found themselves out of work because their specific services are no longer required.
And while much sympathy for their unfortunate circumstances should be doled out, it is a harsh reality that we are headed for a future of convenience, whether we are ready for it or not .

Curious to hear about jobs on the brink of obsolescence, Redditor titan110786 asked:
"What are some of the professions that are slowly dying?"
What used to be ubiquitous at one time has turned into niche industries, which doesn't bode well for their futures.
Cobblers
"Up until a couple years ago I was a cobbler. It was my favorite job I ever had."
"When I left they shut it down(they also sell shoes and boots there) because it takes quite a long time to teach someone the skills."
– Jcavin86
Bound To Go
"Printing press repair. One of my friends travels the country repairing presses and is one of only a handful in the industry."
– jbach220
Sew, Now What?
"Sewing machine technicians."
"The two older gents that service mine are amazing, been doing it most of their lives. They're lovely people and extraordinarily knowledgeable but they're wanting to retire and there's no one to take on they business."
"They've tried to find apprentices but no one is interested despite them being in pretty high demand."
"The precision engineering in my industrial and domestic machines is extraordinary and it makes me so sad that if they go wrong I might never find anyone to fix them."
The media industry is taking a hit as streaming music and digital photography is becoming far more accessible.
The Digital Age Killed It
"Photo Lab Technician. I've worked in a few different photo labs and with the move to digital there really isn't a need for people who work with film."
"Edit: I should have clarified I was talking about wet labs specifically. I personally haven't seen any new places pop up for developing film and I've lived in big and small cities over the years. I definitely agree with the people saying its a niche market. I can't see it ever being has popular as it once was and I definitely do see it completely dying out as technology continues to advance at such a fast rate. That being said, I do hope I'm wrong."
– OxidanSG
Bad Static
"I work in radio and it's definitely radio."
A Self-Destructive Demise
"The thing is radio kinda further killed itself by basically being a playlist on repeat. Most people I know stopped listening cause it was super annoying to hear the same songs 10 times a day. They should go back to the days of having an actual person that is knowledgeable about music and curates what they are playing."
When VCRs Roamed The Earth
"Video player repair people."
"Any kind of electronic repairs really. No-one repairs anything any more."
– zsaleeba

The following, very specific professions are unfortunately too specific, and therefore, are apparently becoming less in demand.

Waning Artistry
"Artisans of various type."
"I'm Italian and my country is full of artisans and artist that can't just survive with the income of their product selling. The only few that are surviving are guided by young entrepreneurs that use internet and social media to export abroad."

"In this way we're losing a lot of traditional workers and works and here in Italy it's actually a problem."
– SirDoc90
Reportedly On A Path To Extinction
"Journalist."
"That's not a sarcastic, edgy comment. They are legitimately being replaced by content creators. The advertisements don't even read 'Journalist' or 'Reporter' 60% of the time."
"The distinction is important too, because the job of a Journalist is to report the truth, whereas a Content Creator simply matches a brief suited to the publications biases, alignments and interests."
They Were Going Places
"We are wildly short of truck drivers. The media is talking about it now, a little, but I learned the job a little over two years ago and in training we were shown a map of the US where we had more freight to move than drivers who could move it."
"The entire map was solid red, not a spec of white on it."
"The driver shortage predates Covid. Best I can figure is people: A) don't want to be gone all the time, B) Don't know you can drive locally and be home daily while still making good money, C) share in the negative stigma that exists around truckers these days, D) some combination of the above."
"But there is a growing shortage, and with drivers aging out and younger people not replacing them, the problem is set to get much worse. 'Everything you own arrived on a truck,' but what happens when no one is driving the trucks?"
Reaching The End Of Their Boundaries
"Land Surveyors. In my State (USA), there were stats put out a few years ago that there were about 2,600 licensed surveyors in the State and about 40% of those were above the age of 60. It's an incredibly important field, but no one talks about it as a 'career' when you're in high school. Depending on which sector you get into, you can make the same amount as civil engineers would but with way more job security."
I'm noticing more and more photographers are becoming less in demand.
Consumers have become amateur photographers when smartphones with built-in cameras took over the world by storm.
Suddenly, photography neophytes are getting their work published and even going viral with their impressive Instagram portfolios. Professional camera equipment truly does make a difference, but the latest smartphones are becoming competitive with constantly improving camera technology.
While there still is a demand for professional photographers, many people wanting to save their money are relying on their own budding photography skills, myself included.
But when it's time for new headshots, this actor will not be relying on a selfie.


Keep reading...
Show less
Don't be fooled by the profession when judging one's intellect.
In all deference to the many jobs that require proper training and years of education, not everyone is qualified for the position.
There are people who seem capable and competent because of what they do for a living, but in actuality, they have managed to coast along in life—whether by luck or being born into a profession—and are clueless and are terrible at what they do.

Curious to hear some examples of this from strangers online, Redditor BandaidPuppet asked:

"What career seems to attract an unlikely amount of idiots, despite of being intellectually demanding?"
Keep reading...
Show less
Some choice of people's "careers" can be baffling? I've lost track on how many times over the last decade I've said... "that's a job?" It feels like people are just making stuff up as a joke, and then someone decides to give them money for it and then BAM, you've struck gold!
The things people can get paid for, legally, has quadrupled in recent times, so maybe that extended unemployment wasn't necessary. But just because you're getting paid, doesn't mean it's a job or career one should really be thrilled of. Not to shame anyone or be a Debbie Downer, sometimes you just get lucky, and some coin is there for you.
Redditor u/Neil_Murphy wanted to discuss people's career choices, by asking:
What profession do you have the least respect for and why?
All of this online nonsense. That is what sticks with me the most. Example, an "Influencer" is not a job. It is certainly not a career. And it is shocking we give money to these people. Not to sound too bitter...
Stalkers

News Stalking GIF by Gecko1
Giphy
"The paparazzi. No respect there."
"Paparazzi was actually the job I had in my head when making this post, useless to society and only make peoples lives hard by constantly harassing celebrities."
"cancel anytime"
"Whoever makes subscriptions hard to cancel."
"Try canceling a Shipt (Target's delivery service) membership. You get a 4 week free trial, after that it's a $99 annual fee (honestly it's not a bad deal if you would actually be using it.) I only signed up because I was out of town for a conference, the hotel wasn't within walking distance of anything, and while there were several on site restaurants it was ridiculously expensive."
"Like $3 for a 12 oz can of soda or a regular sized candy bar and no complimentary continental breakfast. There was a $9.99 delivery fee or I could sign up for a "cancel anytime" 4 week trial membership and get free delivery so I signed up and got some sodas, breakfast stuff, and some snacks."
"Once my stuff was delivered I tried to cancel through the website and couldn't figure it out. Downloaded the app and couldn't cancel through that either. Went through the FAQs which gave me a link to a non-existent webpage. I ultimately had to call their customer service line and spent over an hour on hold to cancel it."
- Obwyn
Jesus People
"Televangelists. Perverting religion to enrich themselves. They're not the only group that does that, but local priests, pastors, etc. Are not all bad."
"We have a local mega church in my town where folks fill re-purposed theaters and other buildings all over to watch the millionaire hipster pastor each week. Dude wears $1000 tennis shoes, ripped designer jeans, bling… all to talk about Jesus. Peoples' money is their own and this ain't no skin off my d*ck, but it just seems incredibly shady and dishonest to me."
Hey You!
"Not exactly a profession, but MLM."
"Yes! MLM consultants. A bunch of bored housewives who are convinced that they are being "empowered." "Hey I know I used to bully you in high school but I noticed your Facebook profile and do you want to hear about this amazing opportunity?! You can earn 5k a MONTH if you peddle this crappy mascara to all the Mormon moms in your neighborhood!"
Medic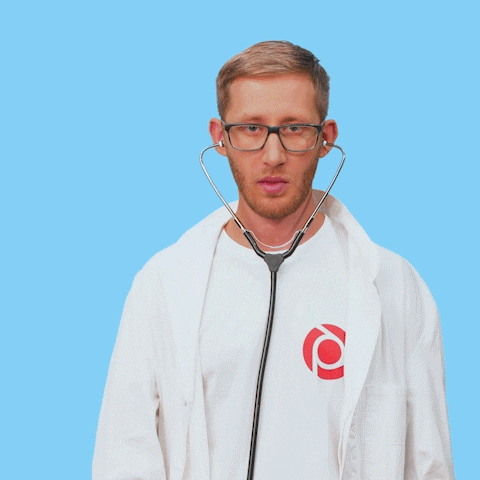 Sick Doctor GIF by KNAPPSCHAFT
Giphy
"As someone who works in the medical field: pharmaceutical reps. Often big pharma, trying to convince you to sell their products."
People who are undercover shoppers, that's not a job. You're just a narc. And I did serve you that Iced Tea in a timely fashion. Not to be bitter...
Pay Up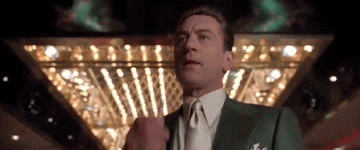 martin scorsese casino GIF
Giphy
"Payday and title loan sharks. Predatory loans. Taking advantage of vulnerable people at low points in their lives with sky high interest rates and fees. Definitely hurts more people than it helps."
Hang Up
"Telemarketers."
"They're often staffed by people who have no other options for work. No one dreams of going into telemarketing as a kid, and it offers work to anyone who can make a phone call. Those people are trying to provide for their families, go easy on them."
Not a profession...
"Poachers."
"As a profession I agree. However, I knew a farming family that were poor and poached for food. I have also known farmers who poach to take care of pests that eat their crops. Can't say I wouldn't do the same in their situation."
My dad poached a lot but took animals that weren't endangered for food. He also brought home roadkill (he had a side job working for the city removing animals and obstructions from the roads). Not the best wildlife management practice and unsustainable if many people do it but pretty benign in my opinion."
Snake Eyes
"I guess it's not really a profession per se, but the whole gambling industry. They keep coming up with more exciting ways to drain vulnerable members of society of all of their money."
"I go to the casino a couple times a year. For me, it's a fun night out. Get a light buzz, wander around looking a blinking lights, blow forty bucks, and get a discount on all you can eat crab legs. But I know people who regularly go there and blow their paycheck, and it's really heartbreaking."
Bad Woo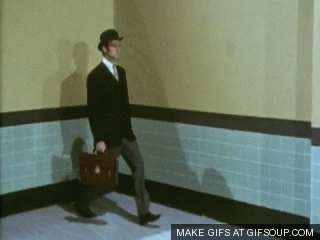 government shutdown obama GIF
Giphy
"Political lobbyists - spend tons of money wooing politicians to pass laws that are favorable to big corporations. It's legal yet seems illegal somehow."
I'd be a lobbyist. You get to hang out with the amoral and get paid for it. I've been hanging out with friends for free. And poachers suck, there I said it.
Want to "know" more? Never miss another big, odd, funny, or heartbreaking moment again. Sign up for the Knowable newsletter here.
Keep reading...
Show less
Some people can sense the kind of jobs do based on their temperament.

Restaurant servers are often infectiously charismatic and very personable. Are they actors? Chances are—at least in New York City or Los Angeles—the answer is yes.
Extroverts at a party can steal the show at a cocktail party, and one might conclude they are actors as well.
Maybe they are, but they might also be into sales.
These examples of job-linked personalities are stereotypes, of course.
But while we're on the subject, there is another cliché that is the topic of this Reddit thread.
Here is one in which Redditor Sauced_Penguin asked:

"What's a job that you just associate with jerks?"
The world of sales apparently can get pretty aggressive.
Stealing Customers
"Any job where you can steal customers from your colleague. Salespeople can be one."
– pk1950

"Put. That. Coffee. Down. Coffee is for closers"
– drawkbox

Long-Term Marketers
"MLM's on Facebook. Girl I haven't talked to since high school: 'hey girl!! Long time no talk! Guess how I've been losing weight?! You should try this product too!'"
"Like… ya. Ok thanks"
"You're Hired!"
"3rd Party Recruiters. False charm, constant lies, ghosting people, spamming, terrible attention spans and an inability to simply read a darn resume to see what people actually do rather than just 1 keyword. 'Hey are you an Engineer or Artist? We have a role for you!' OK buddy, way to narrow things down…"
Some people viewed those who represent artists in the entertainment industry as a big turnoff.
Putting On A Show

"I work in entertainment. Talent agents and managers top the list, then some talent themselves."
The Band Manager
"Sh*t howdy that's true. I worked in the music industry until a little bit before [the virus] and some of the most baffling behavior I've ever seen comes from talent/ managers. I once was running a show where it was more or less a metal music showcase for NAMM years ago. There were some pretty big names on the list like Yngwie malmsteen, and a few other medium names in metal plus a bunch of smaller bands. Well it was supposed to be a showcase. 17 bands, 15 minute sets, supposed to be over before 10pm, started at 5 pm. No biggie I've had gigs like that before, but not with all this management there. Because it was a NAMM show there are a ton of sponsors and other bands, like on different stages as well. Long story short I get a few managers that try to fight for more time because their bands need it more. My spidey sense is tingling because a couple of the bands don't even talk to me they just send their manager to check in. Weird. Cut to the first band that plays over the set, just like 10 minutes over. Whatever.
Well everyone noticed that and decided nothing mattered. The first few bands go 5 or 10 over which was manageable but not ideal. As soon as we get to the first 'big' act they just keep playing. 5...10...20 minutes over the set time. I go up to their manager and say if they don't get off now I'm turning off the stage and they'll look stupid ( no lights, backing tracks, keys or stage monitors at that point its really hard to keep playing) manager goes up in between songs and comes back to my booth and says 'they only have 2 more songs' and shrugs. I called security back to my booth, then shut down the stage and let them slowly realize they can't hear themselves and that they're all sliding out of sync. I get ran up on by the band and their manager after the show telling me how unprofessional I am and that they play over time all the time and nobody cares (which is bs). I just point at my 17 band list and told them to leave. Nobody else played over their time and that band got banned from playing NAMM events in the future so really super not worth it for them. I have so many more stories that's just the first that came to mind."
Reps For The Stars
"I used to do event catering (big concerts) and almost everyone was cool, even the artists, except Alan Jackson who seemed to go out of his way to be an ahole. But once in a while someone who worked for an artist was just flat out sh**ty. I get that in a way that's their job so the 'star' doesn't have to, but it was so unnecessary. By far the worst example of this I ever witnessed was a tour manager for Dolly Parton. Now Dolly herself was very gracious (and short, like I knew she was short, but not THAT short) but her employee was horrid. Also cool: Bonnie Raitt, Steve Miller and Robin Williams. And none of their 'people' were jerks."
The following people are in professions that look after your physical health but can leave little to be desired in the personality department.
Fitness Trainers
"Personal trainers at a lifetime. Had this one incident where this trainer kept blatantly laughing at me whenever I I did my next set of deadlifts and it honestly disheartened me so much. I already had some hesitancy of getting on the stage area because it was so out in the open. Don't miss that particular place."
– JmyKane

Body Coaches
"BeachBody coaches. Bleh"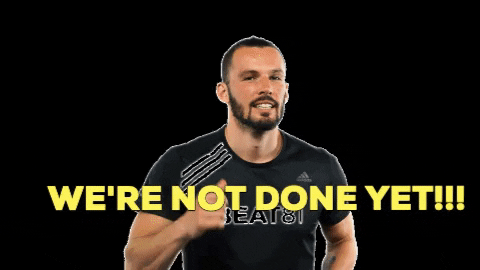 Fitness Coach GIF by BEAT81
Giphy
They Can Go Either Way
"Every surgeon I've ever met was either one of the kindest, noblest, most intelligent people on the planet or a damn sociopath."
"Surgeon here, for everyone saying 'yeah I wouldn't mind having an overconfident sociopath work on me' trust me...you do."
"The cocky surgeons are the ones who take the biggest risks and feel the least amount of empathy when considering the potential consequences. Not to mention they crush the morale of their support team which can often psych them out at critical moments. My talent comes from years hard work, not unearned arrogance, and more importantly I am comfortable enough with my own fallibility to double/triple check instead of just rolling the dice. Not controlling your ego is what gets people hurt and makes for a miserable work environment for everyone else around you. It's a shame that surgeons are associated with being jerks and it's an even bigger shame that most of them deserve it."
God Complex
"Worked for/with surgeons for 4 years. I confirm this. Also age doesn't mean anything. God complex is really a thing in that field."
A friend of mine was once told when getting his real estate license that being a realtor was the second most loathed profession behind attorneys.
True story, 20 years later, he is still a realtor but loathes the profession.
However, the money is good enough for him to endure high levels of stress and anxiety.
And contrary to the stereotype that brokers and real estate agents are heartless jerks, my friend is the exception and is constantly praised by clients who are genuinely surprised by his efficiency and warm demeanor.
While stereotypes exist for a reason, they are not always accurate.

Keep reading...
Show less