Have you ever heard of a certain job that people call a career and thought... "PEOPLE PAY YOU FOR THAT?!?!"
All hard, honest work is good work.
And then there is just trash work.
And I don't mean garbage collection, that is honest work.
I don't know how some people live with themselves.
Redditor MrTuxedo1 wanted to discuss the careers they don't believe people should chase. They asked:
"What job do you have no respect for?"
Ticket scalpers. How do you the audacity to say that's a job?
Actual burglars have more empathy.
Disrespectful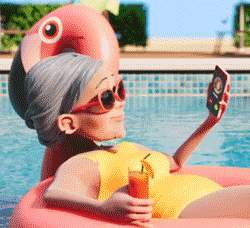 Out Of Office Summer GIF by Merge Mansion
Giphy
"There are debt collectors who call relatives of the deceased to pay off their debts when they are not legally obligated to."
Top_Gun_2021
Shady. Shady.
"Australian Real Estate Agents. Laws don't seem to apply to them. Just as dodgy in sales and rentals alike. Never seen anything like it overseas."
snave_
"I'm in the US, it can vary state by state but my state is pretty strict on realtor laws. Some states require attorney review and there are definitely penalties for being reported for shady sh*t. It does require consumer reporting though."
ilostmytaco
Etransfer
"Where I live, tax info was leaked and now scammers are targeting low income individuals/families (people earning under 30,000 per year) with etransfer scams. I got one the other day that was an etransfer warning that 240$ 'a family member sent me' was about to expire."
SnowyInuk
"That's disgusting. The scammers know what they're doing, they know the harm they cause people and yet they don't care."
surelysandwitch
Should be illegal...
"MLM managers. Not the low level idiots that get suckered into it, they suck too for trying to bring new people into that sh*tshow, but the people who create them know exactly what they are doing and are pretty much the only ones who profit off of it. Should be illegal. Pyramid schemes are illegal. None of them ever get the just desserts except occasionally by vigilantes I assume."
Wereno
I hate debt collectors. Yeah, you calling me one hundred times a week is going to miraculously make money appear.
Animals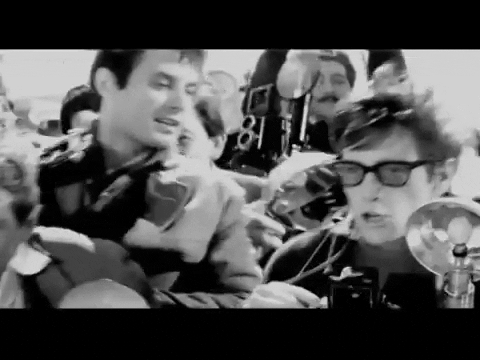 Giphy
"Paparazzi."
VictorBlimpmuscle
"I met Jack Gleeson (King Joffrey from Game of Thrones) at a bus stop in Dublin. Really nice guy but he said he quit acting due to people being nasty online and constant hounding from paparrazi. He's happier now but it sucks that he was pushed away from a career he was quite good at."
goobi94
Scumbags
"The pastors at mega churches whom ask their followers for money for private jets. Absolute scum to abuse others faith for your own greed."
ichancho
"Brian Tamaki is a greedy freaking pig, he takes advantage of so many people who are already struggling. Every time he's in the local news (which btw is often) I get more and more pissed off at him and his wife. https://en.m.wikipedia.org/wiki/Brian_Tamaki "
surelysandwitch
it's a thing???
"'Dating Expert.' Sadly it's a thing. It's basically a self appointed title that requires no training or qualifications. What's worse, is that I have a female friend who uses one. It's very much a blind leading the blind situation."
Mean_Manufacturer_61
"Most of the self proclaimed "dating coaches" I know are women in their late 30s or early 40s who have never been married or had a longer relationship."
ipozgaj
EVIL
"Poachers. Especially big game poachers who purposefully hunt nearly extinct animals from species they know they are on the brink."
"I know there are poachers that come from rural villages who are trying to just put food on the table, which has my sympathy but poachers who come from money and hunt down animals minding their business in most shelters or restricted areas just to put a head on their wall as a trophy are absolutely heinous."
GetterdoneObiwan
I See It All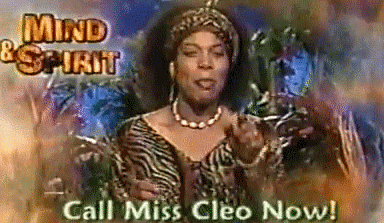 miss cleo fraud GIF
Giphy
"Psychic Mediums. Specifically those who prey on the grieving."
JamesDeadite
"I've always found it interesting how many magicians go after people like this. I think it's because they know what it takes to trick people for the art. The slight of hand and mentalism. And they abhor people who use these tactics for such sh*tty purposes."
34HoldOn
I want so bad to believe in psychics and mediums. What say we on that topic?
Want to "know" more?
Sign up for the Knowable newsletter here.
Never miss another big, odd, funny or heartbreaking moment again.
Keep reading...
Show less
How in the "richest" country in the world, do people still make pennies on the dollar for hard, often extraordinary work?
It was exposed during the pandemic just how little some are compensated.

What happened to giving people their worth?
Something has to be done. It's a travesty.
Redditor DarlaPA wanted to discuss the careers that need a raise... ASAP! So they asked:

"Which profession is criminally underpaid?"
So what do we do? First... let's make a list...
Objection!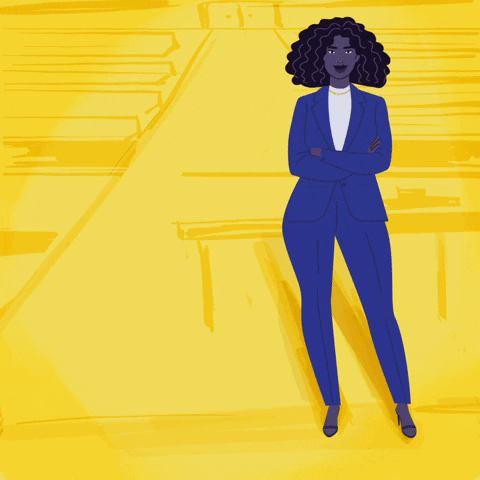 Law Lawyer GIF by GIPHY Studios Originals
Giphy
"Public Defenders. I have a private law practice. The public defenders make a fraction of what guys like me make, know criminal law inside and out, and carry obscene caseloads. The system would break down immediately if they went on strike. Which honestly they should."
The_Wyzard
Medicine Stress
"I made 9.50 an hour as an EMT. Never ask 'why is there an EMS shortage' around me I will go OFF."
Lost-Speech6674
"I'm working on getting my EMT license right now and the main reason I'm doing it is as a stepping stone toward a different career in medicine. I've heard lots of people in the medical field say that working as an EMT/Paramedic is great field experience and makes getting into med school much easier and it's just generally very valuable experience to have."
YaYaYeeet
for the vulnerable...
"Basically any profession that requires you to work with vulnerable people."
Raven123x
"Social workers. High dollar educational costs with licensure for case loads that are not humanely manageable safely and not enough money to eek out a living."
pointsettia1
"My wife is a social worker, the expectations are ridiculous and the definitely don't pay enough."
DanielDoingwell
I'll go to Walmart
"Worked as a direct support professional for adults with disabilities in a long term care home. Cooked, cleaned, dispensed meds, bathed, worked on skills goals, drove, shopped, planned enrichment activities, and more. I loved the job most of the time. I really enjoyed helping the people live a decent life. Was paid $9.79 an hour in 2015. I left when I realized I could be a cashier at Walmart for that kind of money and I was putting my future career in jeopardy when some negligent stuff was happening."
soularbowered
Cleaners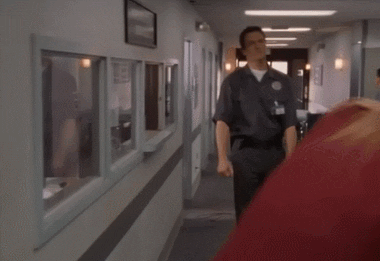 Scrubs Fist GIF
Giphy
"Janitors. They clean up all our crap, get no respect, and are sometimes some of the chillest people I've ever met. We should pay them more."
Lord0fHats
Janitors. They are essential and saviors. That was proven during COVID.
In the Wild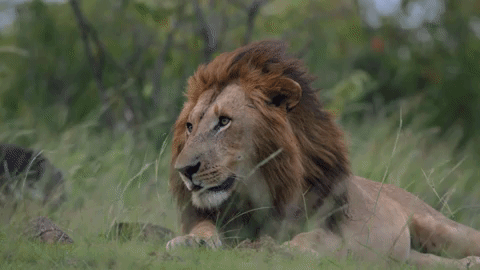 Big Cat Love GIF by BBC Earth
Giphy
"People in wildlife/conservation."
jcarbolynn
"This is why I f**king hate disaster type movies. Always show the rich scientist in their top tier lab driving a tesla. Irl is more like broke phds trying to find the protocol for a donated piece of equipment and its corresponding software from 1998 that can only run on win95. Would be rad if we could get 1/1000th the funding of a mid size biotech to save the elephants and penguins."
89fruits89
It's sad...
"Used to work in childcare. Can confirm the pay is garbage. I make more as a receptionist at a law firm where I mostly just sit there and occasionally answer a phone than I did doing actual work. It's sad. And children need stable people for them at schools, but turnover at schools is high because the pay is so bad."
Lunabell21
Soul Sucking
"I'm a therapist at a non-profit. I have a master's degree and most of the time I'm getting paid $15/hr to fill out tons of paperwork that only someone with a master's degree can fill out. It sucks. I also only get paid hourly. If I only have 3 clients that day, I get paid for those three hours only. If someone cancels on me, no pay for that time wasted, even though I structured my whole day around seeing them."
"I thank my higher power every day that I have no student debt because my paychecks wouldn't be paying back crap. At this point I'm basically working for dirt cheap so I can get licensed and go about my own business. I didn't get into this field for the money, but it'd be nice if I could at least live off my paycheck, ya know."
SadAlgae2157
On the phone...
"911 dispatchers. We literally have to listen to people die on our phone lines, and in some states, are still classified as secretarial personnel. Over ten years of experience, certifications coming out my ears, and I don't break 40k a year unless I pull massive amounts of overtime."
"We lost three of our people to COVID last year and are running at less than half capacity for the whole place, can't hire anyone to stay because they see what we have to deal with and nope tf out, or they're just ill-suited for the position so they're cut from training and sent packing. I love my job, I love what I do. I wish I could say I loved my paychecks."
SouthernBelleInACage
The Brilliant!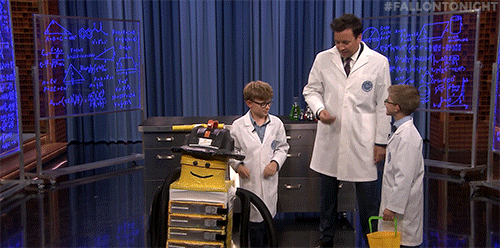 High Five Jimmy Fallon GIF by The Tonight Show Starring Jimmy Fallon
Giphy
"Scientists, imagine studying 10 plus years, holding the highest academic title possible and earning less than most common 9 to 5s that require little to no education. But hey, its honorable right."
One-Light
So now we know better. How do we get these people what they're worth?
Want to "know" more?
Sign up for the Knowable newsletter here.
Never miss another big, odd, funny or heartbreaking moment again.
Keep reading...
Show less
Do you ever sit back and ponder just how much the world has changed?
It's astonishing. Things we thought we'd never be able to live without are now obsolete.
Does anyone even own a cassette tape anymore?
Do we still have home landlines?
If I call 411... do people still answer? And what about all of the jobs that went along with them?
If anyone is answering at 411, now they're basically looked at as a failed telemarketer.
So many jobs that were seen as thriving and a legacy have really taken a hit.
Everything from bus drivers to pilots and waiters.
Why is society so disrespectful?
Redditor jaysmith007 wanted to talk about the careers that used to be lauded that are now a big laugh.
"What profession was once highly respected, but is now a complete joke?"
Salespeople have really taken a hit. Car dealers use to be revered, now we know they're thieves trying to fleece us. I'm exaggerating, but you know what I mean.
LOUDER
"The town crier."
GengarIsLife
"We actually have one where I live, he appointed himself in the early 90s and still "announces" town events while wearing a silly hat and ringing a bell. It's kind of amazing."
bandi53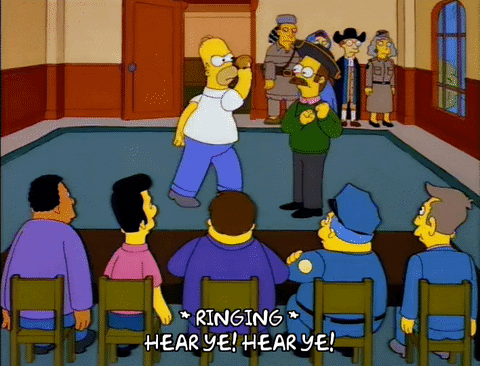 Giphy
Pages
"My friend's Dad was a pretty successful ad salesman for yellowpages. After no one needed phone books anymore and he cheated on his wife and had 2 divorces, and bought a purple Harley with a dragon on it, he then became a seller of funeral packages."
DarTouiee
Bye Guys
"Milkman, now they are just everyones secret father."
TheAngloLithuanian
"The mailman had taken over that responsibility. Now we've got the Uber Eats people doing that in the 21st century."
adsarelies
"Milkmen are still a thing! They just are more truckers than like the 50's style milkman everyone thinks of. My family has a long line of milkmen (yes yes hilarious) who deliver milk commercially like to grocery stores etc. But my grandfather started out as the traditional 'delivers milk to your house type.'"
ida_klein
Opinions are like...
"Critic, for the most part. It used to be that to be taken seriously as a critic, you had to have some accomplishments in the field you were critiquing, to show that your opinion on the subject was worth some value. Somewhere along the way, the position devolved to 'any a**hole with an opinion is a critic.' It has fallen even further in the internet age, with 'critics' giving obviously stupid 'hot takes' just so their name can be spread out among the media."
FDRockAtWork
Torture
"Teaching. They get completely crapped on by the kids and the parents."
LCCyncity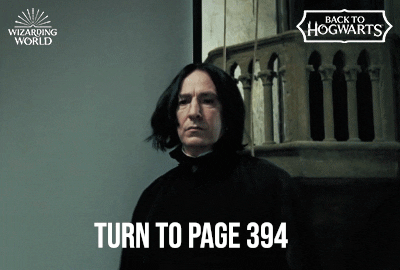 Giphy
I feel so bad for teachers. They deserve all of our support.
Hippie
"Philosopher. Socrates, Plato, Aristotle. Now if someone tells you they are a philosopher you probably assume they don't have a job and do a lot of drugs."
Dr_Ugs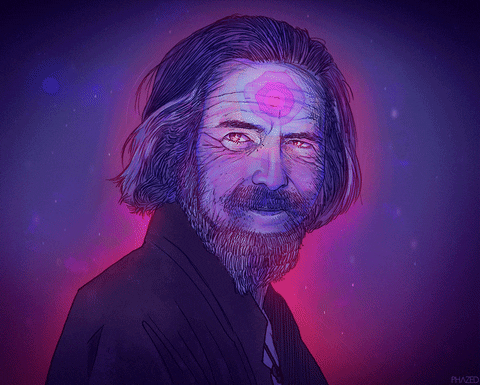 Giphy
World Planner
"Travel agent."
drunkqueen
"Travel agents are still worth it if you live in a non major city. They can book multiple non associated airlines on one ticket, something you can't do yourself. If you book two different airlines yourself, and the first flight is late, your second flight will be cancelled and you'll lose your money. Travel agent can just rebook you."
turniphat
Zero Experience
"Chef. My dad was a chef and in his day you could have your pick of jobs. Literally walk out of a restaurant and into another by the end of the day. People respected them and allowed creative and financial freedom. Now I work as a chef and I constantly have to answer to people (managers, waitresses etc) who have absolutely 0 culinary experience."
"The pay is sh**ty, the hours are ridiculous it's about 3 decades behind in terms of workers rights. This goes double for smaller places like non-chain bars and restaurants. They know that theirs always another chef looking for a new gig and often have no problems treating chefs like absolute dogsh*t."
BanditSurvivalist
Fabulous Air
"Air hostess- Once the symbol of glamor now it's like a joke."
peoplecallmedude797
"I've been flying for 14 years and even in that short amount for time, I've seen quite a change in the level of respect. When I started it was 'oh that's so cool' to now it's like, 'wow that really sucks.' I still love it (most days) but yea."
Sky_hostess
Fallen Gods
"Journalist. It used to be a respected and necessary career, now, for more than one reason, it's lost almost all the respect it had."
Dovahnime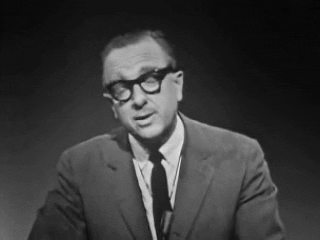 Giphy
Walter Cronkite must be turning over in his grave. We need our principled journalists now more than ever.
Want to "know" more?
Sign up for the Knowable newsletter here.

Never miss another big, odd, funny or heartbreaking moment again.
Keep reading...
Show less
Suppose you're out at your next dinner party and you find yourself enjoying some small talk with one of the guests. You tell them you're in sales. They tell you they're a doctor.
Oh, and they also moonlight as a funeral home director.
Hmmm... sounds like a conflict of interest, no? At least enough of one to give that person the side-eye.
People shared their thoughts with us after Redditor CrustPad asked the online community:
"What two jobs are fine on their own but suspicious if you work both of them?"
"My grandpa and dad used to be their rural city's ambulance drivers as well as the mortician service…until it was ruled a conflict of interest."
willymanneth
Understandably.
One wonders how long they ran it!
"I once knew a guy..."
"I once knew a guy who worked in a porn store (90s small town dirty-ass porn store) at night, and drove an ice cream truck by day. Same customers sometimes…"
TruthOrTruthy
I mean, many of us like porn as much as we like ice cream so is this really a problem?
"I bet..."
"Wedding planner and divorce lawyer. I bet they'd make a fortune in Las Vegas."
DancingBear2020
Curses, you're right!
Why didn't I think of this?
"Work for..."
"Work for a liposuction clinic by day, sell homemade soap by night."
federicoaaa
Oh, dear.
Not a thought I thought I'd have in my head this late at night.
"Head of..."
"Head of the FDA and a board member of a pharmaceutical or food company."
nameforus
You know, given the state of American politics, it's truly only a matter of time.
"Spider-Man..."
"Spider-Man and someone who makes their living selling pictures of Spider-Man."
bedfashion
Something tells me we've seen this before.
I wonder where...
"My old partner..."
"My old partner on the ambulance's family owned a funeral parlor. We used to joke that you know we're not getting a cardiac arrest back when Kyle starts handing out business cards."
ze-incognito-burrito
Kyle knew exactly what he was doing.
Did you keep an eye on Kyle, by the way?
"A friend of mine..."
"Bartender and substance abuse counselor. A friend of mine held both at the same time."
NachiseThrowaway
Bartenders are practically budget therapists, anyway, so this tracks.
"A chemistry teacher..."
"A chemistry teacher and a car wash owner."
Crunchnuggz
Another one I think we've seen before... somewhere out there works a chemistry teacher who happens to own a car wash and who constantly has to prove that it's legit.
"Day trader..."
"Day trader and being a member of Congress... oh wait."
PayYourBills
I mean... you say this like it's something out of the ordinary!
Honestly, the next time you're on a date with someone who has more than one line of work, you might want to check what they are... especially if they happen to run a funeral home.
Have some more job combinations to offer up? Feel free to tell us more in the comments below!
Want to "know" more?

Sign up for the Knowable newsletter here.
Never miss another big, odd, funny, or heartbreaking moment again.
Keep reading...
Show less
What is up with televangelists? They're certainly not in the business of helping people.
Remember Joel Osteen and the controversy that erupted when he refused to open his megachurch to people seeking shelter when Hurricane Harvey hit Texas?
Yeah... it sounds like he's not particularly interested in following the tenets outlined in the Bible, does it?
Some people are more passionate about this topic than others, though, and there are a host of other professions out there that many people view as outright predatory.
People shared their opinions after Redditor broovs asked the online community:
"What is an undeniably evil profession?"
"They trick vulnerable people..."
"The people that work for National Debt Relief. They trick vulnerable people who would do anything to get rid of their credit card debt into worsening their credit and accumulating even more debt. Absolutely evil."
infomaticaddict
Horrible. You see those services everywhere, especially in big cities.
"They leave their breeding mamas..."
"Puppy mill businesses. They leave their breeding mamas in tiny cages 24/7, breed them every heat cycle, and don't take care of them when they're older and have health issues that stem from their poor care."
dogter17203
The people who run puppy mills–and anyone who profits off the misery of animals–need to be held accountable, full stop.
"Not all lawyers..."
"Not all lawyers and lobbyists are evil, but the ones who work for the gun or coal mining industries are clearly not incentivized to advance society's best interests."
WesternBed7861
Considering the impact these industries have on climate change – worsening it – yeah... we're inclined to agree.
"They do nothing..."
"Shareholders. They do nothing but extract money out of businesses and push them toward short term profits. Employees are denied of their raises and such, because they are less important than shareholders."
NoradIV
Considering the recent controversy surrounding Spotify, it's safe to say that company put its shareholders above the greater good and scientific fact.
"I called a scammer..."
"I called a scammer to cancel a subscription they'd tricked my elderly grandfather into. They asked me why I was canceling, I said it was because it was evil to deliberately trick vulnerable people out of their money. They said 'everyone's entitled to their own opinion.'"
estherstein
Now that's what you call a person with no morals. None whatsoever.
"Those 'troubled kid farms'...
"Those 'troubled kid farms' where they kidnap kids in the middle of the night and send them to abusive people without contact with anyone they knew."
_pkthunder_
These "programs" are traumatizing. How in the world the parents who do this to their kids think their children can trust them after that is beyond me.
"Family vloggers..."
"Family vloggers and influencers that exploit their children for content."
Pollowollo
Those children are going to grow up resenting their parents because of the utter lack of privacy.
"Those guys are scammers..."
"Televangelists. Those guys are scammers and every one of them knows it."
DarthWraith22
These people know their actions violate the Second Commandment... and they just do not care.
"They're all just pyramid schemes..."
"Multilevel marketing. Not one company - the entire industry is predatory. They're all just pyramid schemes that pray on vulnerable people."
RedDawnRose
It always makes me shake my head when someone sends me a message and I think they want to catch up but noooo... they're trying to get me to buy some ridiculous product.
"I am surprised..."
"I am surprised that no one mentioned paparazzi. They are leeches."
holidayjust
Considering how they treated Britney Spears, it's fair to say that there's a renewed debate about their awful behavior.
"Especially..."
"Psychics. Especially every single one that's "worked with" police or a family looking for a missing loved one etc."
AngeeKeeKee
Just how morally bankrupt do you have to be to capitalize off the disappearances of random people? Definitely thinking about the psychic "influencers" who came out of the woodwork following the disappearance of Gabby Petito.
"Certain brackets..."
"Certain brackets of insurers fall into this category. They make their dime on human misfortune and misery."
TheBrassDancer
They certainly do. The pencil pushers at health insurance companies know they will profit if they don't cover your treatment. It's an inhumane system.
If the world were a perfect place, these jobs likely wouldn't exist. But it's safe to say that we live in an unethical world and that this unethical world forces at least some people to make unethical choices. And then some people thrive in those unethical environments.
Have some opinions of your own? Feel free to tell us more in the comments below!
Want to "know" more?

Sign up for the Knowable newsletter here.
Never miss another big, odd, funny, or heartbreaking moment again.
Keep reading...
Show less