Some things in life are not meant for everybody.
That is totally fine.
But somethings just feel like a representation of the worst of a person in their design.
We may be taking it personally, but maybe not.
Redditor egirlfoodie wanted to compare notes on what specific things are designed for the less than admirable. They asked:
"What is a product made for a**holes?"
So Smooth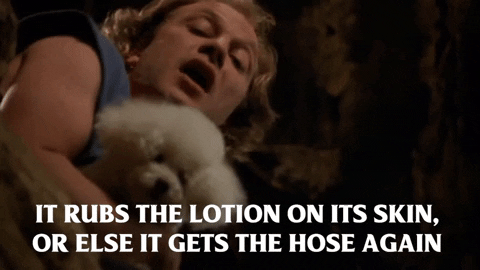 Silence Of The Lambs Skin GIF by Death Wish Coffee
Giphy
"Preparation H."
REDDIT
"Why don't you just call it operation butt cream?"
iRan_soFar
Blinders
"Aftermarket headlights that blind all the other drivers."
natasha721
"People were b**ching about retrofit HID 20 years ago, and retrofit Halogen 20 years before that. The 'aren't designed' problem really disappeared with the advent of HID, as they all are properly masked for a high intensity point source."
"The problem, really, is the kind of people who do DIY conversions tend to be the kind of people who don't bother to adjust them, and too many inspections tend to skip verifying headlight adjustment. (In 30+ years of getting probably north of 100 inspections in a half dozen states, I've only seen them checked once -- and that was in an initial inspection on a custom vehicle to get a VIN issued)."
IAmDotorg
Oh Calvin
"Those truck decals of Calvin peeing on something."
Hysterical_Realist
"That's also technically illegal, because they don't have the rights to do that. Watterson didn't give any permission for his Calvin and Hobbes comics to be used as merch."
ameo02
"Exactly. It spreads the idea that he would, so people think Calvin is evil or something. Grr..."
Jabber-Wookie
For when you go...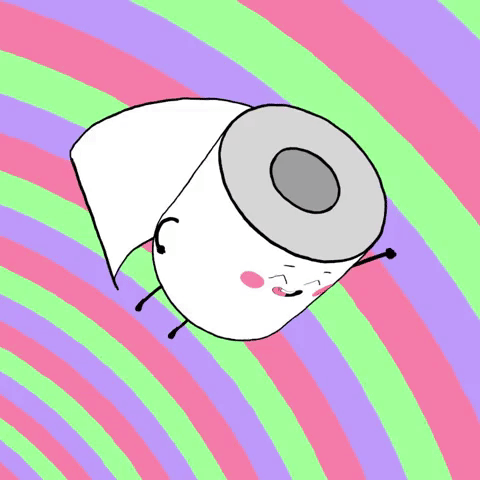 Toilet Paper Poop GIF by Paper Poo
Giphy
"Survey says! 'Toilet Paper!'"
BonsaiBirder
"That explains the hoarding when covid started!"
escapingdarwin
TP is the lifesaver. That's why people hoard it.
Money Waste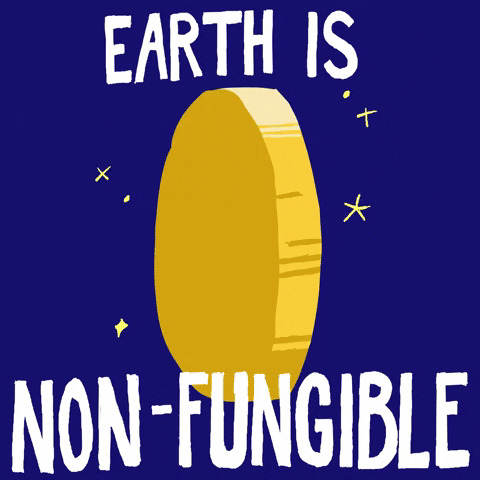 Earth Nft GIF by GIPHY Studios Originals
Giphy
"NFT's. You can't convince me otherwise."
VirieGinny
"I've tried to understand it many times and all I get out of it is 'what? I'm paying money for nothing?'"
Perused
Dirty Roll
"Kits that enable coal-rolling."
ArtSpeaker
"Modern diesel trucks produce less particulates than comparable gasoline engines thanks to new technology. Nitrogen oxide output has been reduced by upwards of 95% and 90% for particulate emissions."
"The problem is the chugnuts who tamper with the filters and modify engines to dump sooty emissions. Coal roller clowns make up a very small number of diesel owners. The vast majority of us value a well running clean work truck and consider diesels that have been tampered with to be ruined."
pacingpilot
Sounds Fun?
"Suppositories."
WhereWolfe311
"I was once waiting in line at the pharmacy and the clerk was giving a partially deaf older man a clear bag with suppositories in it and explaining loudly 'Remember, you have to take the plastic shell off before you use it.' You know if they have to tell everyone, multiple people have made that painful mistake."
katlian
Any other colors?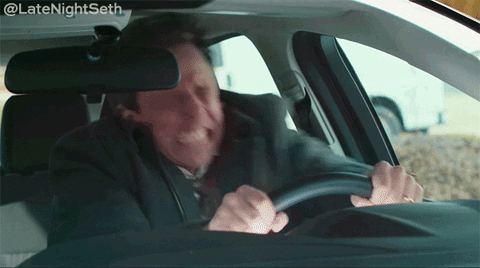 GIF by Late Night with Seth Meyers
Giphy
"White dodge pickups apparently. They are statistically more likely to be involved in road rage incidents."
Jeramy_Jones
Bad Apparel
"Any store bought MMA apparel. Extra if it happens to be the Affliction brand. Never known a guy to wear Affliction and not be a total tool bag."
Loud_Butterscotch110
"I haven't seen that as much as I used to. Maybe it's just that it went out of style. Or it could be that a lot of the people who dressed like that had their clothes taken away by the state, and replaced with orange jumpsuits."
jpterodactyl
"salt life"
"Salt Life sticker."
planetnitsua
"It's just a fashion brand primarily for fishing enthusiast correct? Why do you think it's worse than having a sticker for a surfing brand like billabong or skating brand like Vans?"
GDubs_Nole
"Every time I see a car with that sticker I uncontrollably start yelling 'salt life' in the most d**chey way possible. It's just so cringe."
numismatic_nightmare
BOOM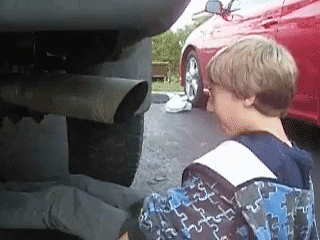 exhaust fail GIF by America's Funniest Home Videos
Giphy
"Loud exhausts, can hear them crappin' from a mile away."
Poopdog1995
Craps Everywhere
"EXLAX. Back in college 2 guys on our dorm floor took two larger built girls out for dinner at one of the most expensive places around WVU. Guys snuck out and left them owing a huge bill. A couple of weeks later the girls cane to our dorm and had a chocolate cake with chocolate icing for them. ALL made of Exlax. Thank goodness the guys did not share as one of them laid in the floor of the bathroom for about 12 hours or so crying from the pain and embarrassment of crapping all over himself."
Old_ManWithAComputer
Drink Water
"My controversial take: Starbucks! The vast majority of Starbucks are in competition with local coffee shops which act as genuine community centers. For MOST (not all) people that choose to go to such Starbucks instead of the local shop, there is no legitimate reason why."
Creshinibon
Quiet
"Incredibly loud speakers."
bibeingbi
"As someone who was into car audio for 10 years I can provide some context for you, for why some people like incredibly loud speakers."
"Most of those people aren't a**holes at all, and don't intend to bother anyone else with their hobby. It's just an unintended consequence. For these people their happy place is when the music is so loud and bass hitting so hard you can't hear your own thoughts. It's like what Dominic said about drag racing. For those ten seconds you're free. But apply that to loud bass."
Best_Confection_8788
Blown Away
"I was going to say a**hole shaped chocolates but those are from pictures of a**holes. But everyone else already has given the good answered so I'll give two people don't think about, leaf blowers and snow blowers. People love just pushing leaves and snow off their yards/driveways and onto either the road or their neighbors property. Yes I know it makes dealing with yard work take less time but people are assholes and love just making a mess that ends up becoming their neighbors problem."
Inv1sible_Nonja5
How Meta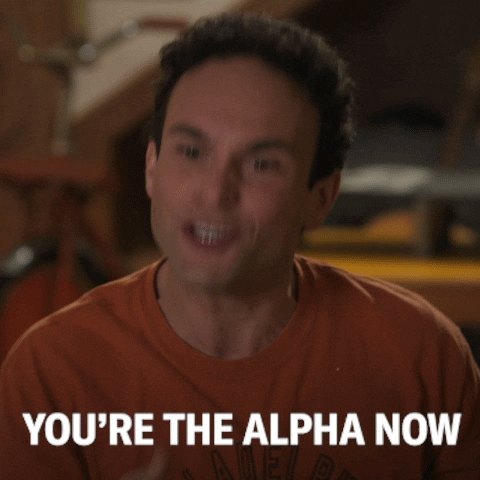 Shouting The Goldbergs GIF by ABC Network
Giphy
"Alpha males course. You know the guy that do podcasts tell you to buy to become an alpha."
Redfoxaa
Well that quite an eclectic list. So many options, in so many ways...
Want to "know" more?
Sign up for the Knowable newsletter here.
Never miss another big, odd, funny or heartbreaking moment again.
Keep reading...
Show less
We don't often think about how effective many of the items we purchase are–whether we buy them out of necessity or for leisure.
We just expect many of the accessible items like home goods or kitchen appliances to work the way they should without giving a second thought to their impressive feat of engineering.
But when you actually consider how many of the mass-produced items for sale are extremely well made, we might have a newfound appreciation for these products.

Curious to hear specific examples, Redditor Gourmet-Guy asked:

"Which cheap and mass-produced item is stupendously well engineered?"
These practical tools are a marvel.
They've Been Crushing It
"Soda/beer cans. The design has existed for decades with few changes."
"It's a way of using a relatively small amount of cheap metal to withstand the pressure of carbonated beverages with a reliable opening mechanism."
"During pandemic I also noticed that some companies stopped using thicker material on the upper 'ridge' of the can, probably due to supply shortages. They instead used a sort of stepped system that appeared to be almost as strong."
– Die_woofer

Porcelain Throne
"Toilets. I've been a plumber 20 years and very little has changed, or needed to."
"Minimal up keep, cheap and easy repair, very long life."
– RPO1728
Stackable Wonders
"The intermodal shipping container, a/k/a the Connex box. There are millions of the damned things all over the world, in use every single day. They are stackable, can be locked together, attach readily to ships, truck trailer frames, and rail cars, and can bear enormous loads."
"The cost of their manufacture compared to their economic use value over their useful lives is next to nothing."
– MrBarraclough

Fascinating Fasteners
"Zip ties - such a simple piece of plastic but so versatile. I have one of the old fashioned chain link fences, some of the fasteners on the middle poles broke and in high winds the fence was swaying like crazy. A half dozen zip ties on the three posts and it doesn't budge and nobody even knows they're there"
– larryb78

How did people camp in the early days without these useful tricks?
They're Lit

"Matches are underappreciated because people don't really understand how complex a match and striker are."
"From the Encyclopedia Britannica...."
"The head of a match uses antimony trisulfide for fuel. Potassium chlorate helps that fuel burn and is basically the key to ignition, while ammonium phosphate prevents the match from smoking too much when it's extinguished. Wax helps the flame travel down the matchstick and glue holds all the stuff together. The dye-- well, that just makes it look pretty. On the striking surface, there's powdered glass for friction and red phosphorus to ignite the flame."
"Now, the fun stuff-- striking a match against the powdered glass on the matchbox creates friction. Heat from this friction converts the red phosphorus into white phosphorus. That white phosphorus is extremely volatile and reacts with oxygen in the air, causing it to ignite. All this heat ignites the potassium chlorate, creating the flame you see here."
"Oxidizers, like potassium chlorate, help fuels burn by giving them more oxygen. This oxygen combines with antimony trisulfide to produce a long-lasting flame so you have enough time to light a candle. The whole thing is coated with paraffin wax, which helps the flame travel down the match. Just don't burn the house down."
"As antimony oxidizes, sulfur oxides form, creating that burnt-match scent. The smoke you're seeing is actually tiny unburned particles resulting from an incomplete combustion. Individually, they're a little bit too small to see but grouped together, they form smoke. There's also some water vapor in there."
"By the way, all the stuff that we're explaining in 90 seconds, it all happens within tenths of a second. Chemistry's fast."
– SultanOfSwave

Insta Flame

"The lighter."
"Spontaneously ignite fire basically whenever you want.."
– LefterisLegend

So Efficient, So Cool
"Not exactly cheap, but I'm impressed that I can have a ceiling fan run on high for 15 years straight and not have it explode on me."
– FadeToOne

The Transistor
"I remember how amazed we were in 1985 to see a chip with 68,000 transistors. Now they're at 68 billion."
– chriswaco
Back In The Day...

"My favorite part was in school my professor talking about how they used to do the layouts on transparencies by hand."
"Or how during Apollo the guidance aspect of the program was buying up a significant portion of the national production capacity of transistors."
– giritrobbins
Portable Power
"Batteries are marvels of engineering packed tightly into a miniscule canister, even AA batteries are incredibly sophisticated internally."
– HuntertheGoose
We take many everyday objects around us for granted.
Now imagine what life would be like without any of the examples above existing.
Life would be significantly different, amirite?

Want to "know" more?
Sign up for the Knowable newsletter here.

Never miss another big, odd, funny or heartbreaking moment again.
Keep reading...
Show less
There are certain things you should not be skimpy about when it comes time to buy them. For example: toiletries. Why in the world would you want to use somebody else's toothbrush? A used toothbrush, we should underscore.
You'd run away screaming if you saw a used one sitting on a shelf at Goodwill, wouldn't you? Of course you would. You would immediately go to the pharmacy and pick up a brand new one, like a smart person.
People shared their thoughts with us after Redditor Idkewokorsomthing asked the online community:
"What is the one thing you should always buy new?"
"Once it's been in an accident..."
"Bike helmets. Once it's been in an accident or even just dropped, the foam is compressed and won't protect you as much."
beetlereads
This is very true! Do not ever use a helmet that's already sustained an accident. It could be as bad as not wearing one at all.
"Fire chief in my town once said a ladder truck. He wouldn't ask anyone to climb a used ladder. A used tanker or ambulance maybe."
Ok-cantaloupe7160
Don't those things have maintenance and inspection protocols in place? I would certainly hope so.
"Hard drives and flash memory..."
"Any sort of computer storage."
"Hard drives and flash memory used in solid state drives and flash drives wears down over time. The more you read and write to it, the more it wears down. If you buy used, you don't know what that storage was used for, how often, or how heavily. It could last you years to come or die the next day."
Batcastle3
Considering the lifetime of SSDs, it's kinda okay. There is almost no way to break one, and the cell life time is good, and controllers help protecting them from wear leveling.
For HDDs though, buying used drives is a bad idea.
"It's one thing..."
"Fabric furniture. It's one thing to by your friends couch, but you have no idea what was going on with that sofa sitting in goodwill."
PMme
Bedbugs are terrifying. Trust me, you never want to deal with them.
"Though really..."
"Wicker furniture. Though really, you shouldn't buy that type of furniture at all. It's the perfect nesting space for bugs."
[deleted]
See?! What did I tell you?! Don't do it!
"You can't use them..."
"Oh, and baby car seats. You can't use them after a car accident and buying secondhand means you can't always verify that it hasn't been in one."
[deleted]
I would certainly hope that people aren't still using them after accidents. That's just asking for trouble.
"Once they've been..."
"Shoes, especially for kids. Once they've been worn in to conform with someone else's foot, you don't want your kids putting their growing feet in there to get reshaped."
i_know_tofu
Also... gross. Just gross.
Get your kids feet measured regularly and listen to your kids if they tell you that their shoes are too tight of they hurt.
"They're expensive..."
"Children's car seats. They're expensive but there's no guarantee what condition they are in second hand, particularly if they've been through an accident already."
[deleted]
Parents, take note! You'll definitely thank yourselves later.
"Climbing rope. You can't tell how many falls its had or how old it is, and it's literally your life line when you're rock climbing."
JudeoCrustacean
Very important! People die in climbing accidents each year – don't be one of them.
"It's actually not healthy..."
"Shoes. It's actually not healthy to walk in some other person's shoes. It has an impact on your whole body and can cause severe different pains in your body."
pulpriot
You don't want to have issues with your feet in later life! Again, you'll be thankful you listened to this advice.
Some other things I'd add off the top of my head: Mattresses, power supplies, oh, and... this should go without saying, but underwear,
Yes, underwear. The human race pains me.
Have some recommendations of your own? Tell us more in the comments below!
Want to "know" more?
Sign up for the Knowable newsletter here.
Never miss another big, odd, funny, or heartbreaking moment again.
Keep reading...
Show less
It's stuff like this which gives birth to the phrase, "This is why we can't have nice things."
Of course, you could always look past the unfortunate history almost every item possesses.
After all, it's not your fault the shoes you might be wearing were invented by Nazis or the car you're about to get into was developed by Nazis or the dealership you drive by was once run by a Japanese company who associated with the Nazis.
Manufacturing has a long, complex history.

Reddit user, Stoned_Black_Nerd, wanted to know what we use that comes from a dark place when they asked:
"What everyday item has a sick and twisted origin story?"
We don't have to know where something comes from to enjoy it.
After all, time passes, companies change hands, and the people in charge don't share the same beliefs as their predecessors.
Right?

Big Misstep There, Dr. Kellogg
"Sylvester Graham believed unwholesome foods created "impure" thoughts. So he created Graham Crackers to keep women from becoming sluts."
Superlite47
"Didn't Kellogg invent corn flakes for the same reason?"
theinsanepotato
"Kellogg believed we were facing an epidemic of masturbation that could only be curbed with a widespread combination of bland cereal (corn flakes, invented for this purpose) and.... circumcision. Non-religious circumcision in the US basically originated from Kellogg's campaigns."
wildfire393
The Most Kissable Lips

"The CPR doll that we use to practice CPR in most work places in the UK has the face of an unknown French cadaver found dead in the Seine river in the 1800s. She is known as The Most Kissed Woman in History. Bleugh!"
Adi3m
Let's Overthrow This Government Then Have A Banana. Good Day.
"Chiquita (banana company) is both directly and indirectly responsible for political violence and human rights abuses in south america"
Cheesydilfdog
"And the term "banana republic" comes from these practices. It's synonymous with an economy that almost exclusively produces raw materials, which are then shipped to more "developed" countries, turned into finished products, and sold back to them. Colonial era started it, and it continues to this day. It's part of why the homespun cotton thing was such a big deal in India during Ghandi's time."
WesternTrashPanda
Medical advancements requires years of research, experimentation, and trials done on volunteers, putting their own bodies and health on the line for the greater good of an advanced society.
Most of the time.

When You Need It Absolutely Clean, I Guess
"Lysol was marketed as a feminine hygiene product."
SidAndFinancy
"Listerine was marketed as a floor cleaner and a cure for gonorrhea."
NeedsMoreTuba
Open Wide
"The chainsaw was originally introduced to help during childbirth."
Environmental-Fix-71
"HOW DOES THAT HELP??"
Thick_Flan_7482
"It was a small chainsaw they used to cut away pieces of the pelvis iirc. The outcome is what you would imagine."
burymeinpink
At What Cost Do We Find Medical Breakthroughs?

"The modern speculum was created by a man named J. Marion Sims who performed invasive experimental surgeries on enslaved women without anaesthesia."
beerandbuds
Nazis.
Just, so many things we use come from Nazis.
And cults.

That Thing Your Parent's Are Afraid Of Happening? It Happened.
"The protective seal on OTC medications were a result of a round of murders caused by cyanide-laced Tylenol in the 80s"
throwingplaydoh
Shave And Some Bloodletting. Two Bits.
"Not necessarily "sick and twisted" but the red and white pole outside of barber shops use to be used to identify barbers who could perform bloodletting during the Middle Ages especially through the course of the Black Death."
OneOddOtter
"The red on the pole was originally the bloody bandages wrapped around a pole"
rock374
War Brings About Innovation...? Sigh...
"The founders of Adidas and Puma were brothers and were both Nazis"
Super-Noodles
"Volkswagen was literally, factually founded by Hitler."
DemSumBigAssRidges
"Don't forget Ferdinand Porche he designed and built tanks among other weapons. Also Mitsubishi Heavy Industries maker of the AM6 i.e. the Zero"
sd1360
Check Your Silverware, Folks
"Oneida silverware. Check out the Wikipedia page for The Oneida Community - it's a real pearl clutcher. It was a religious communal society founded in 1848 in Oneida, New York."
"The community believed that Jesus already came back in AD 70 and they were creating paradise on earth. They practiced complex marriage (free love) and male sexual continence (read: don't finish). Sex was mostly for pleasure, making babies was on purpose and the children were raised collectively."

"Older men had sex with young girls/women; older women sexually mentored younger boys. A local dad sued to get his daughter out of this scandalous cult, with claims of mental illness and violence surrounding the case. The community supported womens' suffrage and free divorce. And eugenics."
"Aaaaand when the community split apart, some members moved out West to found… Orange County."
Digressionista
Don't feel bad if something you use in your everyday life was on this list. Like we stated earlier, the people who are in charge of the companies and organizations are not the same as those who developed them.
Life is complicated. You shouldn't have to change your shoes.

Want to "know" more?
Sign up for the Knowable newsletter here.
Never miss another big, odd, funny, or heartbreaking moment again.
Keep reading...
Show less
You're hungry one night, so you order food. You select your items, go to place your order, and see that the order has an extra $15 in fees tacked on to it, and that's not even including tip!
Believe it or not, there was a time before delivery services. You can very easily just call the restaurant you want and place the order directly. It's pretty easy–and you and the restaurant get to avoid the middle man.
But delivery services have become so ubiquitous over the years that many of us just put up with it. They're legitimate services but honestly, when you see the final price tag, how could you not feel like you've been totally scammed?
People shared their thoughts after Redditor AnnFaulskabek asked the online community,
"What is a legitimate product / service that still feels like a scam?"
"At first I didn't mind..."
"YouTube Premium. At first I didn't mind the single ad you could skip but now it's up to two long ads you can't skip with the mid-roll ads thrown in. They keep upping the ante to force you to subscribe to Premium."
BiffChildfromBanger
Given the increasingly high number of ads on YouTube, it's pretty astounding that I haven't signed up for Premium yet.
"When you work out..."
"Overdraft fees. When you work out the effective interest rates on overdraft fees, you find there's a lot of hurting people paying interest that would make a loan shark blush."
TiredofDebates
Yep, what's up with those?
They're actually a thing. Just try explaining to someone who doesn't know how you get punished for having no money so you have to pay more money and see how they react.
"Phones that no longer..."
"Phones that no longer come with Micro SD card slots so you have to pay for cloud storage if you need more."
SeriousLee3
One of the most frustrating things. It was so much easier before!
"In the U.S..."
"In the U.S. Having to do my own taxes or pay a company to do my taxes even though the IRS already has all the relevant information."
sprechenSIEdeutsch
Well, let's be clear: They don't have everything. What happens if you have items you need to deduct? They definitely don't know how much you've donated to charity.
"There used to be restrictions..."
"Credit/interest rates. There used to be restrictions on who gets a loan and what the rates could be, but private enterprise I guess."
Skyeyes27
When it comes to having no credit or bad credit, I would choose no credit every single time.
"Insanely good prices..."
"Humble Bundle. Insanely good prices and I can select where my payment goes, so I could donate 100% to the charity. It feels like it's too good to be true. I'm still blown away by it."
tempestering
Never heard of this before and now I will be on the prowl. Going to do some reading and see if it lives up to the hype.
"Enjoy your entry level job..."
"Student loans."
"Oh, you graduated cum laude? Enjoy your entry level job that barely covers the interest on your monthly payment."
tiralabasura2055
Hahahaha don't make me cry.
Please, stop.
"THE ABSURDITY OF THE BATTERY LIFE."
"Dell laptops. THE ABSURDITY OF THE BATTERY LIFE."
"Like how the f**k are people are still buying them is beyond me but like, I have one for school and that motherf**ker dies an hour after taking it off the charger. And I don't even keep background tabs running."
"The whole Dell company is literally a f**king scam."
Wolftimber05
I think I forget that Dell laptops exist until I see comments like these.
I'll go back to being ignorant, thanks.
"The 15 different streaming services..."
"The 15 different streaming services that you have to sign up for to watch the one good exclusive show on each one instead of just being able to watch them all in one place."
zeanomourph
Streaming could have put an end to piracy but then they got so greedy.
"You can't really get away from them."
"My electric company also providing water, natural gas, landline phone and internet."
"You can't really get away from them. Even if you live in an area of town where you can get AT&T or Suddenlink, you still have to pay the electric company for everything else."
KnockMeYourLobes
Say what! They really have a perfect monopoly going on, don't they?
Well, well, well... there are many things we could add to the list, to be fair.
Like health insurance in the United States. What's up with that? It would be comical if it wasn't so evil.
What do you think is missing from this list? Feel free to tell us more in the comments below!
Want to "know" more?
Sign up for the Knowable newsletter here.
Never miss another big, odd, funny, or heartbreaking moment again.
Keep reading...
Show less