Reddit user WaterWalsh asked: 'What product no matter how innovative it is do you refuse to buy?'
With the latest advancements in technology, consumers are faced with the challenge of narrowing their list of products to buy.
The anxiety is only fueled by FOMO–fear of missing out–when they see their friends on social media bragging about the latest gadget that supposedly makes life easier.
But some people can't be bothered with all the fancy gadgets that are at the top of consumer reports as the best product so far in whatever year we're in.
They just prefer sticking to the basics and doing things the old-school way–like clicking on the TV with a remote instead of dictating to it what you want it to do after fumbling around for that elusive mic button to activate the function.

Curious to hear from consumers, Redditor WaterWalsh asked:

"What product no matter how innovative it is do you refuse to buy?"
Some people could do without all the bells and whistles of tried and true basic appliances.
Chilly Reception
"Smart' Refrigerator. I just need something that keeps my food cold. I don't need it to show me advertisements or what foods I might be out of. I can look for myself."
– SomeSamples
"Unless it can remind me of the box of fresh spinach that I stacked the yogurt in front of and, therefore, forgot existed, I wouldn't even consider it."
– FallenEquinox

Things Get Heated
"A stove also shouldn't be connected to the internet and should just be a normal stove."
– Illustrious_Risk3732
"My stove has an app so you can set the oven temperature from your phone, when I got it I thought 'ok this might be useful if I want to preheat the oven on my way home or something,' but alas, it proved itself useless, you have to touch your phone to the oven to give it the command, like wft?? I'm already here I might as well just turn on the damn oven."
– I_dont_know_you_pick

Get The Picture?
"If I could, I wouldn't even buy a smart tv. That's what my Apple TV is for. I just need something to turn on and make a nice picture."
– GlendoraBug
"I intentionally locked out my smart TV because I have a secondary device. It doesn't need to be connected to the mothership. My TCL television probably has zero security, and who knows how many backdoors to circumvent my router."
"All these IoT devices are just great "dumb" tools to use for DDOS attacks by unsavory nation states. Blackberry said this years ago."
– SkivvySkidmarks

Just because products are under a famous person's name doesn't necessarily make them top quality.
Clever Marketing, Poor Product
"I'm Irish and Conor McGregor's whiskey isn't really drank over here. It's very average whiskey with a premium price tag. You could buy far superior whiskey for less. His branding is amazing though."
"It's the same with his stout. No one in Ireland touches it... Again his branding is amazing and people all over the world are buying in to this sh*t."
– geoffraffe

Refusing The Socialite Family Brand
"Anything promoted by any kardashian… my curling iron broke so I stopped at target on the way home (This was years ago)… all they had were curling irons with Kardashians on the box - I refused."
– SammieCat50

These consumers just don't get the hype over these smart devices.

Bendy Phones
"Folding smartphones. They're expensive as all get out, and I've seen a lot of them develop weird screen issues just through normal use, that are prohibitively expensive to repair. I'll stick to my slab phone."
– EvilDarkCow

Personal Home Assistant
"Alexa."
– f'kswagga
"My roommate has one and I f'king hate it."
– VeterinarianFit1309
"My girlfriend has an Alexa in our bedroom and it's the most annoying thing in the world. She uses it to set a morning alarm and it always start spouting the weather and playing sh**ty music that we both hate. She refuses to get rid of it because she comes from a third world country and always dreamed of having 'American-life tech.' Of course, I overlook it because I don't want to be an a**hole, but nevertheless I dread waking up in the morning and hearing the Bezos bot."
– OldLavyGenes1998

Undesirable Communication Partner
"As a general rule, I don't like talking to inanimate objects."
– Interesting_Ad2464
"We got one as a gift, put it in the kitchen."
"1. The little kitchen TV was on and had an Alexa commercial and then our Alexa started talking to the commercial because the woman on TV said "Alexa" and it kinda went back and forth."
"I thought some people broke into the house. Our Alexa (don't ask me how) was playing our neighbors having a fight next door through their Alexa."
"The device lasted about a week before it was donated."
– Mackheath1

People were getting nowhere fast with these cars of the future.
Out Of Touch
"Cars with touch screens."
– Ruminations0
"I could stand a touch-screen, so long as it was supplemented with buttons. A car with only a touch screen? Terrible."
– SuperFLEB
"Have one of those at work. Just changing the heat while driving is a risk of traffic accident."
– Kaikeno

Some Drivers Musk Need This
"Tesla."

– brando9d7d

"I rented a Tesla on my last trip. I have the electric Volvo as a company car, so I was curious what Teslas were like. What a piece of sh*t. Materials are cheap, fit and finish was like my 95 Saturn, and it took forever to figure out how to control everything. Almost every damned thing has to be controlled by the software. Even the wipers, which is really distracting while you're driving. The key card recognizes when you walk up and unlocks the door, however in order to actually drive you have to tap the card on the arm rest. It's so stupid. Oh, and the 'shifter' is where the wipers should be, on the steering column. It's like they went out of their way to make the whole car as different as they could just to do it. I was happy to get back to the Volvo as it's a normal car that happens to have a battery, and a much better product."
– IcedT_NoLemon

Maybe it's because I'm not a gamer, but I personally don't see the need for an iPad.
I love using my iPhone and MacBook Pro to get all my business and social needs in order. Introducing a third option for going about my daily tasks and interacting with social media will only make my head spin.
I've also seen people walking around with their iPads and taking photos with them, which looks ridiculous in my opinion.
I remember thinking to myself after witnessing the bizarre practice, "I will not be that person."
But hey, that's just me.

While we've all seen familiar items in TV shows, or even obvious product placement, most TV shows and movies also include items that were specifically made for their story line.
Though they're meant to be fictitious, we can't lie and say that we haven't wished for some of these items to be real.
Redditor splendid_moisture asked:
"What is your favorite fictitious product from a TV show?"
Instant Toast
"As someone who doesn't have a toaster and hates the wait time but loves toast, that instant toast-cutting knife from 'Hitchhiker's Guide to the Galaxy' sounds reallyyy good right about now."
- TechsSandwich
Quick-Fix Prescriptions
"'Colon Blow' from SNL (Saturday Night Live) with Phil Hartman."
- Ok_Report_6272
"Or Chris Farley's 'Hibernol.'"
"While you sleep, living off stored body fat, the cold will run its course. In fact, many other colds and flus may come and go, but you won't even know it, because you're out cold!"
- Bosoxbooster
Vitameatavegamin
"Vitameatavegamin from 'I Love Lucy.'"
- Wonderful_Horror7215
"It's so tasty, too!"
- emmennwhy
"Just like candy... honest."
- spitel
"Do you pop out at parties? Are you unpoopular?"
- 1201_alarm
"Lucy, you got some 'splainin to do!"
- deadwood
Big Kahuna Burger
"The Big Kahuna Burger from 'Pulp Fiction'!?"
- naugasnake
"That's some serious gourmet s**t."
- r2mayo
"Now THAT is a tasty burger!"
- quackupreddit
Log Log Log
"'Log' from 'Ren and Stimpy.'"
- Canazabis
"What rolls down stairs, alone or in pairs, and over your neighbor's dog?"
- BetterThanHorus
"What's great for a snack and fits on your back?"
- WishBear19
"IT'S LOG, LOG, LOG."
- maggot_smegma
Bachelor Chow
"Bachelor Chow from 'Futurama.'"
- TheRogueToad
"When I was a bachelor, there was a time when I was like, 'I could go for that if it were a real thing...'"
- macjoven
"The way my husband ate before we got married? Yeah, I'm pretty sure he would have just bought Bachelor Chow by the case and eaten it from the can with a spoon every day. They were pretty on point with that one, lol (laughing out loud)."
- niceoldgranny
Krabby Patty
"The Krabby Patty of course."
- DarkCinnamon
"Ravioli, ravioli, give me the formuoli."
- grantgoldenboy
"It'd probably taste bad to humans. It's made for sea creatures and is meant to be eaten underwater."
- fluffynuckels
Products from "Back to the Future"
"Hoverboards from 'Back to the Future.'"
- VodkaMargarine
"I'd actually rather have the pizza hydrator."
- Hammerheadhunter
"Those auto-tighten shoes he wears in 'Back to the Future 2' blew my little mind back in the day. They're actually a thing now."
- TripleB_Darksyde
Veridian Dynamics, Period.
"Anything from Veridian Dynamics on 'Better Off Ted.'"
- Paxil_popper
"Even the weaponized pumpkins?"
"...I sure miss 'Better Off Ted.'"
- UnitedCitizen
"'Veridian Dynamics. We're the future of food, developing the next generation of food and food-like products. Tomatoes... the size of this baby, lemon-flavored fish, chicken that lay 16 eggs a day, which is a lot for a chicken, organic vegetables chock-full of antidepressants.'"
"'At Veridian Dynamics, we can even make radishes so spicy that people can't eat them, but we're not, because people can't eat them. Veridian Dynamics. Food. Yum.'"
- Hey_look_new
"The commercials were the best part. 'We treat our employees like family. That's why we make them work weekends and all major holidays, because that's when families should be together.'"
- edgestander
Also Anything by ACME
"The complete ACME line of products from 'Looney Tunes.'"
- sickelite
"Slingshot, dynamite, they've got it all!"
- Snoo-35252
An Egg Salad Sandwich
"The egg salad sandwich that Fry ate in 'Futurama' that made him smarter and muscular."
- wrexmason
"What's that black cracker? Tomato."
- Mdmrtgn
Fight Milk
"'Fight Milk' from 'It's Always Sunny in Philadelphia.'"
- DrRonny
"I drink some every day so I can fight like a crow."
- Caiden0907
Resources from 'Star Trek'
"The replicator from Star Trek. Though not too sure if it categorizes as a product in a world without money."
- AdmiralClover
"The Holodeck!"
- sharrrper
"Yes, and the transporter... though it freaks me out."
- RhymesWithLasagna
"Even 'Star Trek' has a character who doesn't like them."
- AdmiralClover
"Totally! I get why. I've had so many conversations about it with my husband trying to understand the theory especially when the transporter pads are used vs site to site transports... And it seems to me a person is taken apart and then put back together elsewhere, and it's questionable if that's the same person really. But the convenience seems so wonderful!"
- RhymesWithLasagna
Cleaning Supplies
"Mr. Sparkle."
"It's disrespectful to dirt."
- okay_victory_yes
Getting By with a Little Help from Our Friends
"The milk spout thing that Joey was in a commercial for on 'Friends.'"
- InspectionNo9917
"ÜBERWEISS from 'Friends.' As a German, I can't stop laughing about it."
- Ser_Optimus
"Ross's sandwich from Season Five of 'Friends' that Monica saved for him. I know I could make something similar, but I want that one."
- Cho596
From food to cleaning supplies to techy gadgets, it seems most viewers have wanted something to be real from their favorite shows at some point.
Somehow, our shows would feel all the more real if we could connect through a shared object, in the way we've already shared experiences with our favorite characters.
There are few feelings more disappointing than revisiting a place you loved going to as a child, or finding a food you used to love to eat, only to discover that it isn't quite as wonderful as you remember.
While it's easy to chalk this up to no longer having your childhood naivité, your outgrowing it might not be what's behind the apparent decline in quality.
Instead, what could have very well happened is that the people behind the upkeep or the quality control have been asleep at the wheel, and thus what was, in fact magical, during your childhood is anything but now that you've grown up.
From amusement parks to candy bars, there are countless things that have gone from being a "must have" or "must visit", to something you find yourself avoiding at all costs.
"Redditor Unfair-Independent48 was curious to hear all the things people think have seen a sizable decline in quality with each passing year, leading them to ask:
"What's a product that's gotten significantly worse over the years?"
A Casualty Of Online Shopping...
"Outlet malls."
"It used to be a place where you could find designer stuff for cheaper, but now most of it is just crappier stuff made specifically for the outlet."- tickingkitty
Those Celebrity Colnols Aren't Fooling Anyone...
"KFC."- Oryx
All Of It. Just All Of It...
"Fast food."- HorrorCover7755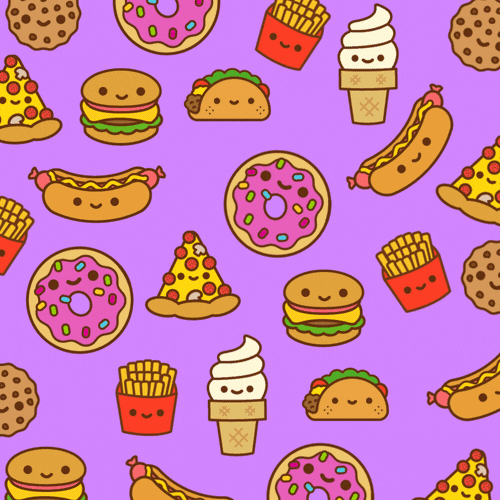 Fast Food Pizza GIF by 100% Soft
Giphy
Almost All Natural...

Breyer's ice cream."
"It used to be really good quality, and they'd advertise how it was made with only a few natural ingredients."
"Now most of their stuff is 'frozen dairy desserts' because they can't legally call it 'ice cream' anymore, and it all tastes like garbage'."- Doctor_Juris
When Your Sofa Is The Last Place You Want To Recline...

"Furniture."
"Everything used to be solid wood."
"Now it's all paperboard."- gonewildecat
New Technology Has Such A Short Shelf-Life

"Almost every household appliance."
"Sh*t used to be built to last for 4 f*cking generations, man."
"My grandma's old fridge from the 60's is still running like a champ out in my garage."
"Thing is built like a tank and gives no f*cks about the long march of time."
"These days you'll be lucky to get 5 years out of some appliances you buy, and good luck getting any warranty service if you even approach one with a screwdriver in an attempt to fix it yourself."- buddypalamigo25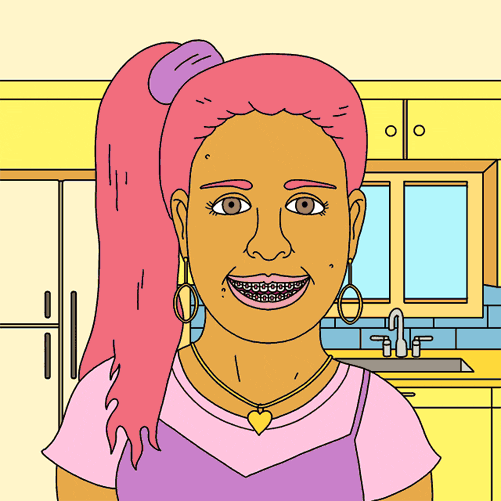 comic power rangers GIF by Paul Windle
Giphy
​Torn Jeans Are So Passé

"Jeans."
"I have GAP jeans, from when I was 14, that are in great shape."
"Meanwhile, I'll buy overpriced designer sh*t today and I'm lucky if it lasts 2 years."
"Why is everything so THIN?"- Brewnonono
Don't Ignore The Fine Print...
"Turbo Tax."
"The fees to file basic taxes is crazy."
"Free Tax USA is much better and I wish more people knew about it."- Action3xpress
Do Better, Easter Bunny!
"Cadbury creme eggs."- Finn_4_the_Win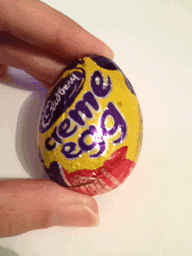 cadbury creme egg camera GIF
Giphy
Some Places Photograph Much Better Than They Actually Look...

"Airbnb."- Imboredboredbored
You Can't Manufacture Chemistry

"Tinder and dating apps in general."- justadudenameddave
Sure, The Screen Is Huge, But How Do You Turn It Off?!?!

"The lack of buttons that tv's have these days. I hate it."- Responsible-Sail1921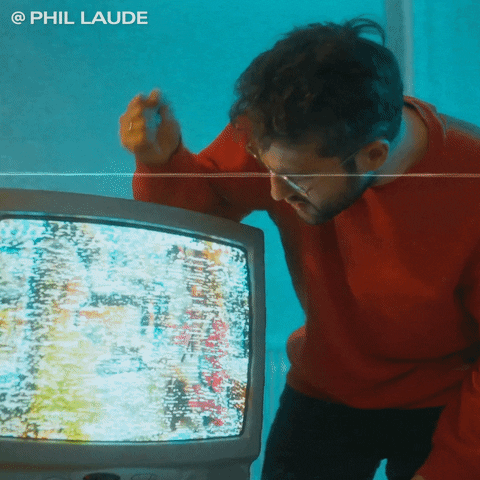 Giphy
The Fall Of The Big Red Roof...
"Pizza Hut was the place to be when I was a kid in the 80's."
"The buffet."
"The personal pan pizzas paid for with Book-it."
"Pitchers of pop drank from those weird red cups that no longer exist."
"Dig Dug, Galaga, and Centipede."
"The last time I ate at Pizza Hut was about 15 years ago."
"Stopped at on when we were driving out to Colorado Springs."
"So pointless."
"Nothing special about it."
"It didn't even have the decency to be bad."
"It just had no anima."
"No spirit."

"No Galaga."- mostlygray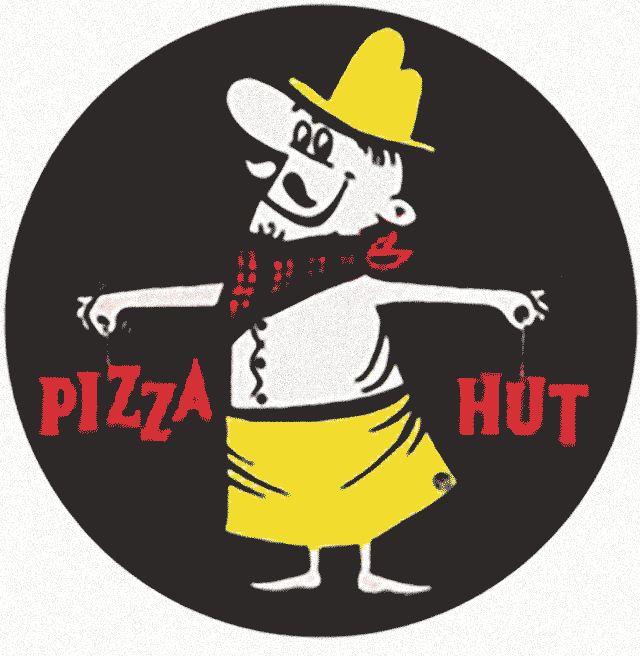 pizza hut GIF
Giphy
Quality control is difficult, and some things sadly just aren't sustainable.
This doesn't make it any less disappointing when you bite into a personal deep-dish pizza, and the taste sensation is anything but what you remembered as a child.
Advertising can be shockingly persuasive.
Be it a television commercial, a radio jingle, or merely a flier on the subway, effective advertising and marketing can make consumers buy things they otherwise have little to no interest in.
Often to the annoyance of others, who grow increasingly frustrated that some products continue to sell when there are much better variations of the same thing available.
But even if these less well-known variants are superior in every way, their lack of a savvy marketing team results in their coming up short in sales.
With consumers having no idea that they are missing out on a much better option.
Redditor dxxsyxo was curious to hear what products they think are overrated, leading them to ask:
"What's something extremely overrated that people buy anyways?"
The Mermaid Draws Them In...
"My boyfriend might kill me for this because he's a fanatic, but...Starbucks coffee."
"Overrated but extremely successful."
"Probably the factor of convenience and now sentiment with holiday traditions but....I've found many other places where the coffee is just genuinely so much better."- AriesRN
"Starbucks."- NCBadAsp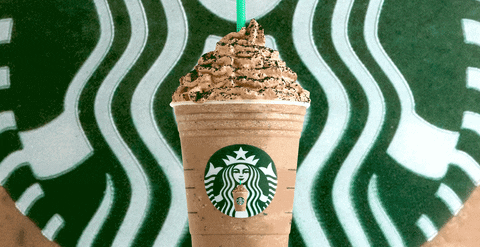 Loop Starbucks GIF by Frappuccino
Giphy
All Shoes Wear Out Eventually...

"Those new release Nikes."
"They've never been all that to me."- TraditionalLet3934
"Shoes."
"Sneaker-heads baffle me, who is spending $150+ on shoes you won't even wear outside?"
"Makes no sense."- bbbhhioiii
"Yeezys (was the answer several months ago) and Jordans."- Particular-Topic-445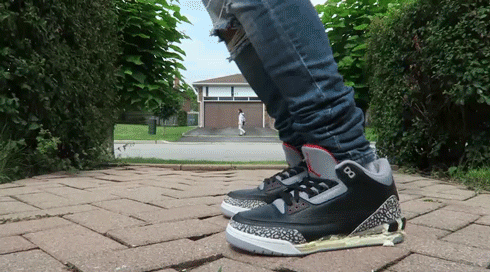 shoes destroy GIF by Much
Giphy
How Often Do You Actually Wear Them?
"Expensive diamonds and jewelry."- Back2Bach
Bad For You AND Expensive...

"As a smoker trying to quit, cigarettes."
"Yes, I know they're awful. I am trying."
"But srsly, Marlboros are near $10 a pack."
"There are people smoking 3, 4 packs a day."
"$40 x 7 = $280 a week."
"That's $14,560 a year."
"On smokes."
"Vaping is just as bad."- Expensive_Rhubarb_87
Ultimately Can't Fill The Void
"Subscriptions to twitch girls."- Few-Illustrator-5333
If You Need To Get Them Insured, Best To Look For Other Hobbies...
"Video game insurance."- DarkMagician-999
You Can Get It From A Tap, For Free...
"Bottle water."- MathCrank
Are They Dolls? Are They Figurines?
"Funkos."- OddOrphanus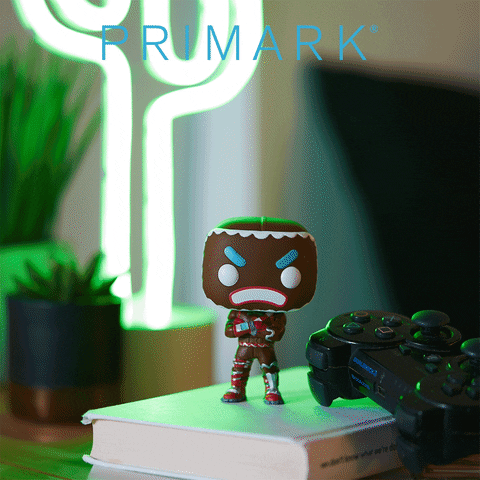 fun pop GIF by Primark
Giphy
Ultimately, It's One Person's Opinion...
"Self-help books written by people who have only had success by writing self-help books."- Longbowed
It's How They Draw You In...

"Anything in a free-to-play game."
"Looking at you fornite people."- TheSuperDK
Some Traditions Need To Die...
"Husbands."
"In India."
"With dowry."- Gloomy_Tangerine3123
It's easy to jump on the bandwagon and buy something because "everyone else is buying it."
But just because something is popular doesn't always make it good, forcing you to decide which is more important: fitting in or standing out?
What would you add to this list? Let us know in the comments below.
Consumers these days are required to do some research before making a purchase on something they don't necessarily need.
But advertisers have upped their marketing strategies to persuade customers that they need certain products and that they are being offered them at a competitive rate.
Don't be fooled. There's a reason why the Latin phrase "caveat emptor" –Let the buyer beware– is commonly thrown around.
Not every product out there is life-changing.
Instead, they are nothing but a tactic to manipulate consumers to fork over their hard-earned cash willingly.

Curious to hear examples of this, Redditor Leather-College2557 asked:

"What's a famous product that is a complete scam?"
There is no shortcut to losing weight. But you'll never hear that from companies trying to sell you snake oil.
Fat Zapper
"Anything that claims to target the loss of fat from a specific area of your body."
– DarthDregan
They Just Promote Waste

"All of those weight loss teas influencers promoted a few years ago. They're just laxatives."
– the-cosmic-kraken

Ad-dress-ing The Solution
"They pretty much have exactly one good use, emergency weight loss. Need to fit into your bridesmaid dress this weekend and the zipper won't close? Sh*t your brains out until it does. You're going to feel like sh*t and that weight is coming straight back as soon as you eat something, but hey at least you didn't have to get emergency dress alterations I guess?"
– JMEEKER86

Instruction materials for college have always been a rip-off.
Text Book Example
"Single-use access codes for college textbooks is pretty much racketeering."
– colonelsmoothie

Workarounds
"I stopped buying books. Anyone that says to buy them early is lying to you. No the store never runs out of books. If it's one with a code you can literally just buy it online whenever you want and get full access with the code if those are needed."
"If it's a class without a code I wouldn't get the book till absolutely necessary and when I did it was an Amazon online rental. I'm not spending $200 on a book when I can spend $15 for 5 months of access to the book through the kindle app."
"Some classes you can get buy without even buying the book."
– micheal213

Exorbitant Prices
"Years ago, when I was in college, I spent like some insane amount of money on my books. Like over $1000 or something nuts. I had to walk to my car on the entire other side of campus. So I asked for a bag. Then they tried to charge me 10 dollars for a bag. I was so annoyed."
– BeerNcheesePlz

Online security can cost you. Is it worth it? These Redditors didn't think so.
No Protection For Being Fooled
"McAffee and Norton antivirus software."
– FriendlyFloyd7

Preying On The Elderly
"It didn't used to be, but now windows has built in software that is just as good."
"The real crime is Norton, scamming old folks into paying a yearly fee smh"
– Superb_Extension1751

They say these products are beneficial to your life. Don't fall for it.
Spill The Tea
"Herbalife... the shakes and 'teas' which aren't actually teas at all.. It's processed garbage that just so happens to have vitamins and protein added to it. Fake sweeteners, artificial dyes, yeah no thanks."
– cardinalcandy

Hear This
"Ear wax candles. Burn one not in an ear, and it still fills up with wax."
– JustSoHappy

I always thought nature was the biggest scammer of all.
Those huge bags of spinach leaves at the grocery store gives the illusion that you're set for your intake of vegetables if good for at least a couple of weeks.
But as soon as those spinach leaves–which actually retain lots of water–hit the pan when cooking, you'll find that the portion has dramatically reduced to a hundredth of its size.
I see you, spinach, and I don't like you for pulling a fast one on me.