Prison is no place you want to be.
It's a hard, cold, dangerous environment.
Many people try to make the best of it.
What else can you do?
One would be surprised what useful tidbits follow one past the bars.

Redditor youknowyoulick wanted to hear from those that have done a little time by asking about how free life and jail life can be useful to one another. They asked:
"People who have been in jail, what habits do you still do today that you learned from being in lockup?"
I've met a few people who did time and utilized it to learn. It's always possible.
No Bumping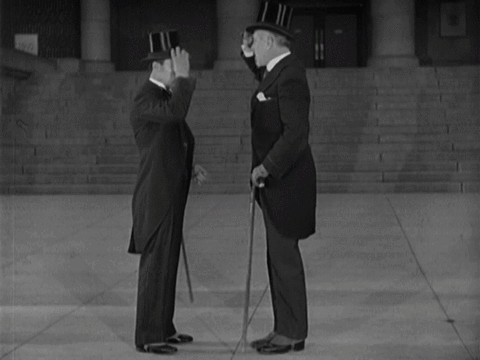 buster keaton GIF
Giphy
"When my dad came home from prison I remember him being very polite .He was careful not to bump anybody, and he always said excuse me if he were trying to pass somebody."
kindalikeacoustic
Gotta Go!
"The dorm pod I was in had metal stairs that made loud noises when you walked down them. Almost got in a fight with 3 other people because I woke up at night and had to piss and woke everyone up. To this day I can't fall asleep without peeing immediately before laying down. Like, even if I went less than an hour earlier I have to stand there and focus with yogi-like intensity to squeeze a few drops out or I lay awake feeling like my bladder is full."
StubisMcGee
Perfect Game
"I can play Spades a bit better now."
HGMIV926
"Man I got really good at spades in there. Played constantly. Had 400 packets of ramen at one point, then people stopped wanting to play me and my partner."
chaktahwilly
"I can never find anyone who knows how to play spades and it is very frustrating. Hokm is a game with almost the exact same rules, except spades is not necessarily the high suit. Cards are dealt face up at the beginning and whoever gets the first ace, after being dealt the first hand of five cards, chooses the high suit. The rest of the hand is then dealt and the game proceeds."
ApathyEngage
Checkmate
"Man jail-house chess players are fun opponents. They can play some stupid s**t that ends up transposing into a solid mainline. I'll be like, how can I punish this? then all of a sudden be like, oh we're here?"
toastar-phone
"Wow, that's funny you should mention that. I was talking to a US chess champion in a bookstore once (chance encounter) who regularly played against dozens of people for charity. He randomly mentioned that people who learned in jail were very tricky because it was all nonstandard stuff and lots of tricks and traps. But said he always beats them anyway."
taleofbenji
In Between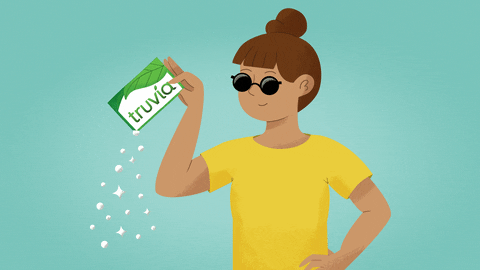 Salt Bae Sugar GIF by Truvia
Giphy
"Save every extra sugar packet I come across in case I get hungry between meals."
cbauser
Well it sounds like there are skills to be acquired while the time goes by.
Food Needs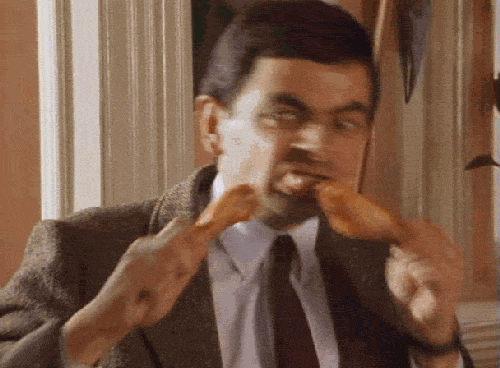 Mr Bean Eating GIF
Giphy
"Eating fast. Too fast honestly."
marksm4n0neshot
"Picked this up in the military and 14 years later I still scarf my food down like the worlds ending."
Sublime_Dino
Use of Space
"My bedroom is basically set up like my old cell. In my bedroom I have everything at arms length. I sit with my back to the wall when I'm out. I still pace back and forth in small spaces."
ieata**fordays
"My boyfriend still does all of this too. He also sleeps with a crow bar or a bat next to the bed and gets super on edge when someone comes walking up behind him. When we go out to eat he always needs to be facing the door. I get annoyed with it sometimes but when he explains how we've both had very different live experiences it really puts it into context."
brisleynaomi
Never Bored
"Being entertained doing absolutely nothing like staring at a wall I just don't get bored anymore."
No-Improvement-6734
"I was put on three months bed rest at the start of 2020, and I learned this skill. I'm honestly never bored. Ever. I'm not someone who's really ever been bored much to begin with. I would spend hours thinking about everything and nothing and staring at the trees out my window. Very healing actually."
mosesthekitten41
Slow Response
"I did 12 years in a state institution. The only really strange thing to me was answering the telephone. First off, you don't receive calls. Second, once the call connects, you can hear them say hello and then a prompt plays letting them know the call is recorded and what not before you then say hello. For about a year people would answer when I call them and I would wait for the recording to play before responding."
LHDC417
Senses Up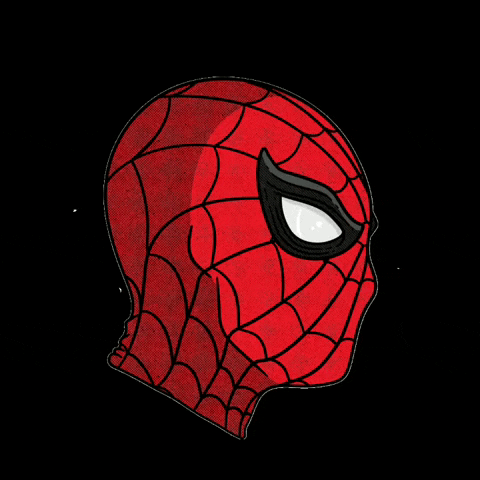 Spider-Man What GIF by Caleb Linden Design
Giphy
"Hypervigilant. Size up everyone everywhere I go. Especially public transport and public spaces."
shep_ling
Private Pooper
"Well my brother had a hard time closing the door to poop he said it felt weird to poop alone."
-roarnation
"Before jail, I was a private pooper. Sucks the first week bc you know you gotta s**t but just can't. You get over it. Still a private pooper but my wife kids and dog all love to join me in the bathroom for my after work shit and decompression time. It still drives me up a wall bc our bathroom is TINY but I hold my tongue out of love."
sweat119
Reflections
"Former prison librarian. I learned to always look in window reflections to make sure my back was covered. I had to count inmates as they came into the library so that there weren't too many people. I can look in a room full of people and give a really accurate estimate of how many bodies are in a room because of this."
mindfulminx
FASTER!
"I eat with my plate tucked between my arms, huddled over it like a trough, shoveling it in as fast as possible."
hungry_hat
"My adopted brother does this too. we slowly taught him that he doesn't need to do that anymore, but it's heartbreaking to see a skinny, small 11 old year child golf down their food like there's no tomorrow. He grew 20 centimeters in 2.5 years of being with us, maybe more."
c4rem0nster
Hands Off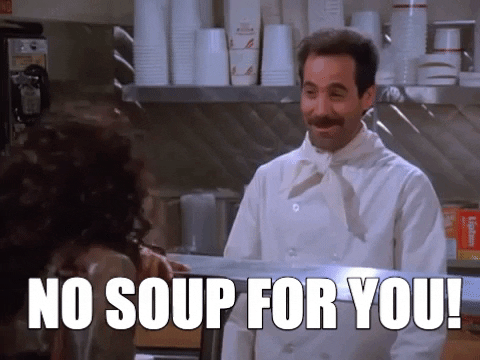 Seinfeld Soup GIFGiphy
"Ice cubes. Spoon. Soup. Eat it as fast as possible this way. Don't let someone have the chance to take your soup."
Elfere
Just leave it nice...
"Flushing before it hits the water on every drop to mitigate the smell everyone has to deal with. Lots of flushes. Work probably wonders what the *uck is going on in the restroom when I'm in there. And general toilet cleanliness etiquette so it's nice for the next person. I don't want to clean up your nastiness, you don't want to clean up mine. It's a good way to get into it with someone for the dumbest reason. Just leave it nice."
"To be clear, I was not advocating many flushes. I was just answering the question honestly about what stuck with me. I do advocate the cleanliness part tho. Do that. To avoid wasting water there are environmentally friendly before-you-go sprays that create a scented oily slick on the water's surface that mask and trap smells beneath the surface pretty well."
"Then you only need minimal flushing. I'd suggest looking into that for work/office/communal restroom situations. Problem is they don't have that inside, and if I have to choose between flushing a few times, or trying to explain why the smell is good for everyone because I'm saving the planet and we should all be happy about that instead of pissed at me. Could I lose the habit now? Sure."
GRAVITRON_748
"commodities"
"My husband still makes 'jail snacks,' he also turns meals into sandwiches because bread was cheap and filling. Spaghetti between bread slices is an example. If we go somewhere like a restaurant, he's extremely uncomfortable if he doesn't have his back against a wall so he can see the room and no one can be behind him. He's very quick to anger/react if he feels disrespected. I also know people who hide items they feel are valuable. Even if they live alone, they hide 'commodities' like good snacks, Crest Whitestrips, etc."
chut2906
NOW
"Made a habit of addressing something that could potentially become a problem. Harshly and immediately. Currently trying to drop the harsh part."
Apart_Advantage6256
'aha'
"Not me but a 'Brother from another Mother' did. We were roommates for a while and he had a peculiar habit that i had no clue where it came from. He would wake up early and do his 'business' in the dark, door wide open, and smoking a cig. Without fail, every morning. Took me a night in County jail to put 2 and 2 together and have my 'aha' moment."
42_Dude
All walks of life...
"I was a corrections officer for 8.5 years, if you're not on a power trip you learn how to talk to anyone. People from all walks of life, with charges ranging from shoplifting to murder. I could walk into any housing unit and talk to any inmate without hesitation. If you're not a *ick It also teaches you how to talk someone down so you don't have to fight with them."
justneedadvice87
This are some very interesting habits they've picked up.
Do you have similar stories? Let us know in the comments below.
Keep reading...
Show less
Being a law-abiding citizen shouldn't be that difficult.
As long as people obey the rules, maintain their morals, and avoid making extremely bad decisions, they will never see the walls inside a prison cell.

Unfortunately, people do often break the law and find themselves in the slammer where their contemplations on life choices come a little too late.
But now that they have nowhere to go, what is the wisdom inmates acquire?

Curious to hear what some of those might be, Redditor Max_Fenig asked:

"Former inmates of Reddit, what are some things about prison that people outside wouldn't understand?"
Many speculations about life behind bars are confirmed here.
Boredom
"how boring it is. you spend your entire time just waiting. waiting for court. waiting for a sentence. waiting to get out. it's a level of boredom i never want to experience again."
– Necessary-Rabbit-340
Misery Loves Company
"Starchy food and a lack of dental care."
– tacopony_789

Waiting In Lines

"Seriously. Between regular prison stuff, it's all just waiting in lines. Picking up commissary? Go wait in line. Doctors appointment? We'll wake you up at 4am so you can go wait in line. (Also, why did the doctors always have to check me out at 4am? One time, they woke me up for medical and for a split sec I didn't know where I was so I just put my hands down my pants and went back to sleep. Guards just laughed and told me to wake my a** up...lol)"
– nnnoooeee

Like A Psych Ward
"No kidding. Your feeling of helplessness is so intense. I sat there thinking I was just a bit down and sad. So now you lock me up and treat me like child and expect me to suddenly be happy? I didn't gain anything from it except learning to keep my sadness to myself and not reach out for help."
"Left the place barely being able to function from my depression to being so drugged up I could barely function. No change in my status to society etc. Just a change in the cause."
– Ashotep

Some former inmates miss the established sense of order and the mundanity of life in prison.

Weird Kind Of Freedom
"Sometimes you miss it once you're out."
"There are some days where I just feel defeated by the daily stresses of life, and I remember being able to wake up every day and not really have to worry about a lot of things: I don't have rent or utilities to pay, I don't have to go grocery shopping, I don't have to do yard work, I don't have to keep a schedule of places to be and worry about making sure I have enough time to get from place to place or anything. It was a weird kind of freedom while being extremely un-free."
– bstyledevi
The School Analogy
"I think this is part of what I miss about being a kid. School was like an optimistic 'prison' in that we were told what to do and when. But that in itself was freeing, because I didn't have to worry about planning the day, or my life. I didn't miss out on things bc we all went to the same things. It felt like the guidance we had would make everything turn out okay."
"This is part of what's difficult about being an adult, that you don't know what you're doing. You don't know if youre making the best choices, you constantly fear missing out on other things while doing anything, you got no guarantee of social interaction with others. People aren't trusting of you by default, and every first interaction is an attempt to convince people that you're a good enough person to engage with."
"Someone's always there to catch you from falling and help you out in school as a kid. As an adult, there's no safety net, no one's coming to save you, because you're on your own."
– ItActuallyIsGullible

Going Through The Motions
"Yeah, its so easy once you get used to it. Everything is figured out for you, you got a stable rutine and there are clear rules and bounderies. Also you usually have a tight group of friends that you share everything with."
"I spend a year in the army as a conscript and I was pretty down after it ended, because I had to return to a life of a young man where everything was still so unclear and difficult."
– ManyPerformance9608

Finding A Community
"Honestly, it's not always so bad. These days there are so many drug addicts in low sec prisons that they sometimes group them together in the same blocks. I was one of them, and everyone was respectful and friendly. When I got there I was in full opiate withdrawal and my cell mates gave me food and comfort to help me get through it. This is not always the case, for sure, but I've dealt with worse people on the outside than when I was locked up."
– boston_nsca

For the most part, ex-cons believed the reality of life in prison didn't closely reflect Hollywood depictions.
Don't Rock The Boat
"Ex-Con here. One thing about Prison I feel like people don't understand when I tell them my story is that Prison (at least for me) isn't entirely like what it is in the media. Yeah sure there is Riots, Yard fights, people get shanked, and there scary dudes who look like they want to kill you but in reality they just look mean and scary as a way to protect themselves. For instance there was this big tough dude who was actually a chill dude and got cigs and stuff for others guys if you treated him right. So in reality if you treat other inmates right and don't bad mouth anyone then you'll be fine. Just don't do the what the 'skinny idiot' did, and that is act all SUPER tough and get in peoples faces because that is what will get you beaten up."
– Suitable_Panic_7558

Surprising Civility

"Prison society is exceptionally polite 99% of the time. Inmates have some of the best manners of anyone you will ever interact with. They hold doors for the next person even if they are far away and have to wait. They say please and thank you. They do not insult each other or show disrespect."
"If you are ever in prison and see inmates acting impolite towards each other, get the f'k out of there. That 1% when it's not polite is extraordinarily violent and dangerous."
– Duke_Shambles
Unexpected Comfort
"I'll take a different angle on this instead of the usual horror stories, as violent and crazy as it was, there were a lot of good parts too. As someone that has had a pretty chaotic life, having a secure day to day life, employment and lots of trusted friends around me for a few years was really nice."
"There's a certain level of comfort that comes with being surrounded by murderers that you're actually friends with, new inmates come and go but you're tucked away in the long term unit where there's a 3 month waiting list to even apply to transfer in, it really was a very peaceful experience for me."
– Totallycasual

Based on the majority of what was shared here, it may seem those of us who have never served a sentence have wrongful impressions of life behind bars.
We just have to take their word for it.

Want to "know" more?
Sign up for the Knowable newsletter here.

Never miss another big, odd, funny or heartbreaking moment again.
Keep reading...
Show less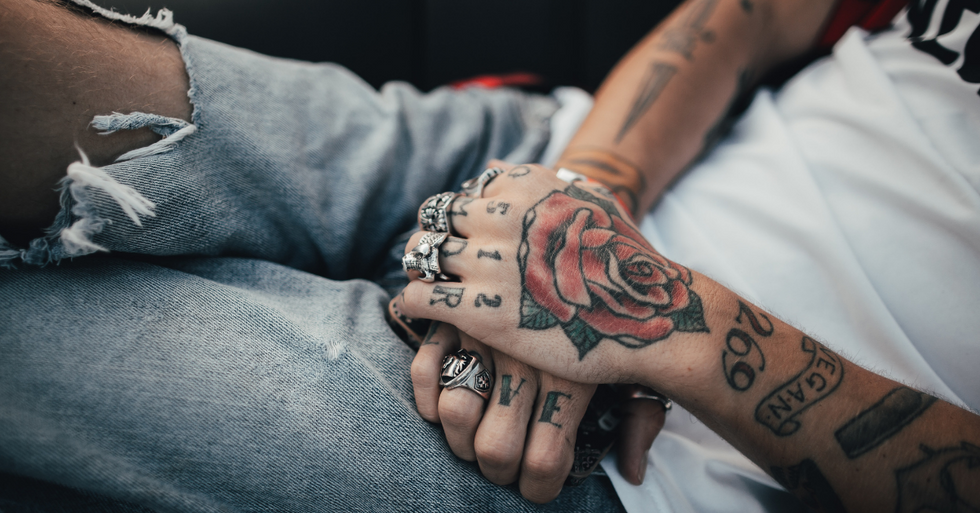 One of the biggest joys of having a wedding is getting to spend the day with all of your closest friends and family. But when initially going over the guest list, brides and grooms to be very often come across some people they want to make sure are not present on their special day. Redditor […]
More
Prison is not a fun place.
That is obvious. But it's a good reminder, as to stay on the straight and narrow.
There are unspoken rules and ways to live once you're on the inside.
If you want to live or not be extra traumatized, there are things to learn.
Hopefully none of us find ourselves there but just in case...
Redditor Jujhar_Singh wanted to hear some advice about life in the big house. They asked:
"Ex prisoners of Reddit, what are some of the best tips to survive the first week in prison?"
I know nothing about jail. Thank God, so this should be interesting.
Head Down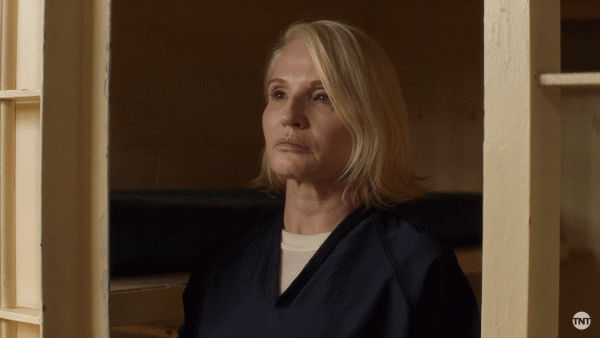 Tv Show Prison GIF by Animal Kingdom on TNT
Giphy
"Dot start crap and keep to your own. Keep to yourself/a SMALL group of people."
Dragon3076
"Probably like me, do everything by yourself, never expect anything from anyone, try to not talk about things that they can use to hurt you, etc."
parkourpro8
It's not worth it...
"As a supervisor in a level 4 prison... DON'T put yourself in ANY kind of debt EVER."
indica_crash
"I second this! Also if you don't do drugs on the outside, don't do them on the inside. Quick way to run up a debt and then you're addicted and they've got you. I've had families call in to the facility because inmates are calling them at home to pay their incarcerated loved ones debt."
"As someone who has listened to many scared moms, wives, etc crying and sobbing on the phone please don't put them through that. Also you have no idea if what you're taking isn't cut with something far more dangerous. Lastly I've seen way too many men come in with no drug habits or charges, leave with drug habits, then come back because of drug charges. It's not worth it, once you've done your time, to the best of your ability stay out for you and your loved ones."
xJill_Valentine
"I own you now"
"If you find a candy bar on your bunk, DON'T even touch it."
Huge-Plantain-8418
"If you goto a federal prison in Georgia they show you a video thats gives you information on what to do and what not to do once you go in. There's a skit of a prisoner walking into his cell and finding a candy bar on a bed. He eats it and his cellmate comes in and tells him 'I own you now.' Basically teaching to prevent yourself from getting owned."
bleachmyoit
Payback
"Don't take favors from anyone cause they'll expect one back."
flunkboyfailure
"Haven't been to prison but had a work colleague who would do favours for me that I hadn't asked for and then months later would be I did such and such for you now you have to do this for me or else."
"Things like giving me random items from home etc. I started very much trying to refuse everything and she would get extremely rude and demand I took whatever favour/gift it was. She made working there very unpleasant. When I left that job I never talked to her again."
PumpkinSpice2Nice
Poop Time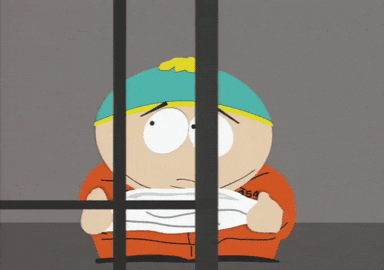 scared eric cartman GIF by South Park
Giphy
"If you're taking a crap, take one leg out of your pants/shorts. You are vulnerable on the toilet. Best to not get tripped up if you have to react to a spontaneous assault."
Kellen_Yeller
Those are all good things to know, should we find ourselves in a predicament.
Hell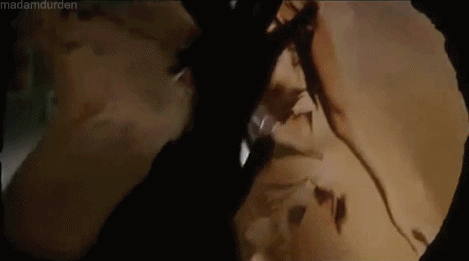 the shawshank redemption escape GIF
Giphy
"Don't mess with the COs the guards will make your life hell more than inmates."
OBM1127
PUMP!
"Spend your time in county working out. A lot of people hit prison and didn't work out at all in county. The big guys can be pretty rough and they'll test you(usually in a joking way) and you don't want to b*tch out. Don't cause problems and work out so you look like you can handle yourself and you should be fine. People will generally try to find easy targets. Don't be one of them."
DrinkJazzlike3487
Swing Back
"Always, always fight back. Even if you know you'll get your a** beat. No matter what, fight back. They'll see you're not an easy target compared to someone who doesn't defend themselves or else they'll continue to harass you."
lilremainsxrist
"I'm small and did almost 4 years and never got in a fight. Almost did once, and I told the guy I probably wouldn't win, but he wouldn't want his friends knowing who f**ked him up that bad. He got a strange look on his face and slowly walked away. This was at a minimum security prison, I don't think this would have worked on the max yard. But I still wouldn't go down without leaving a mark."
Inuyasha-rules
Chow Time Fun
"A coworker was in jail for about a year after getting caught selling pot. He said the crucial test was when someone messed with his food. He had his tray of chow, and some young guy smacked it out of his hands. He immediately started wailing on the guy."
visicircle
No One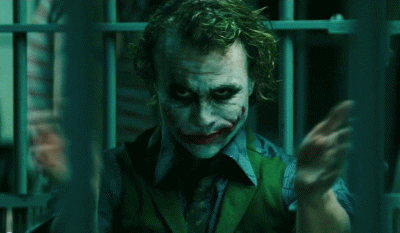 the dark knight head GIF
Giphy
"Get bigger before going in don't give anyone your food, sneeze inside your shirt hygiene is a pretty big thing. No one inside is your friend."
Majestic_Picture8017
Start with Respect
"Be respectful but never let somebody take advantage of you. You will get tested as soon as you come in. Prisoners can spot somebody who has never done time from a mile away. You need to stand up for yourself right away. Don't gamble. Never borrow anything you can't pay back."
"You will probably need to stick with your race. Stay off the guards radar. Blending in is your best bet. Never talk to a guard alone, especially if something has happened that they are looking for information on, even if you have no intention of snitching. Don't befriend sex offenders."
ApatheticWithoutTheA
In Max
"My buddy did some hard time in maximum, was amongst killers. He said most of the guys that were in there killed their wives, like 80% of them, those dudes were struggling everyday against the gang members, then said he got stabbed with a tooth brush for not f**king with people of his race, it happened in front of 2 guards while they were transferring him out of the prison."
"Had some other stories to share as well, but the point was that the guards are not there to protect you and if you're gonna be f**ked with, that's how it's gonna be."
JasonVanJason
Life of the Barracks
"Once you get to your barracks, stick to yourself and just watch and see how everyone else interacts with others, get a sense for who's on some bullshit and who's doing their time right. Don't accept anything free from anyone, it's never actually free. Like others have said, don't just give away your stuff either, just brings stress and trouble."
"Respect and how you carry yourself are key. As for fighting, it's gonna happen and usually it's to test you. If you stand up for yourself, it doesn't really matter if you win or lose, just so long as you'll fight. I wouldn't recommend using drugs, you never know what you're truly getting and drugs just brings trouble. If you're not in a gang, avoid joining up if possible."
myownsummer90
Be on high alert...
"First week!!! Be on high alert. Don't turn your back to anyone. Assume everyone is your enemy while pretending to be a friend. Don't make calls to the outside. Don't order canteen. Don't let anyone know who you really are. Don't play any games. Just shower, workout, eat, read, and stay in your cell."
thejerkgrill
Means to an End
"My father is a hippie and one of the kindest people you would ever meet. In the late 60's he went to prison for selling weed for two years. First week in someone tried to assault him. He beat the guy up so bad that he lost an eye and had to have his jaw rewired. My dad said he felt bad because the guy acted a little off after that but he said from that day forward not one single person messed with him. His advice has always been don't fight but if you are forced too then make it count."
WesternDisastrous719
Flush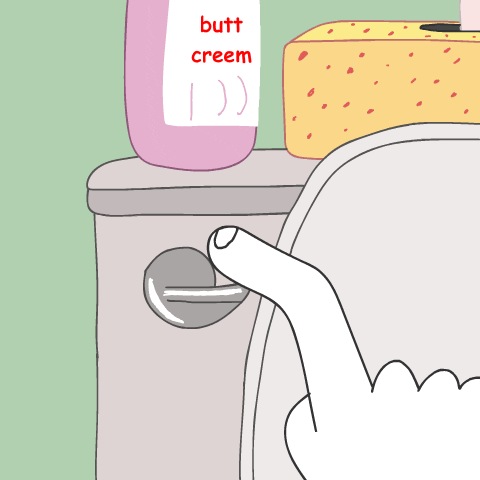 finger toilet GIF by BuzzFeed Animation
Giphy
"I've never been but my father who did a few years told me that when you're on the toilet in the same room as your bunky to flush as soon as something hits that water. I assume if you stink up the cell then your bunky might want to hurt you."
OriginalVegetaJr
Dream it...
"Tell all the other prisoners, 'hey guys, let's just be nice to each other and maybe prison won't be so bad!' They'll all put on a why didn't I think of that before kind of face before one guy starts a slow clap that turns into an erupting applause from everyone. High fives all around. Guards are all in tears. Warden comes up to you and kisses you on the forehead."
MyBodyStoppedMoving
Read it All...
"Get a book. You can use the spine of a large book as a cudgel. Last resort though because you'll probably lose reading privileges. Plus reading will help you mind your own business and stay out of trouble. Books make good friends, cons don't."
majaw91
CODES
"Don't let anyone see your phone code. A lot of prisons use stuff like Pay-tel and the time you buy is loaded into an account and then you use the same code before you dial out. If someone sees you put your code in, they can use up all your minutes. The CO's could investigate it and find out who used it, but they probably won't."
ItzLog
Good luck to anyone doing time.
Want to "know" more?
Sign up for the Knowable newsletter here.
Never miss another big, odd, funny or heartbreaking moment again.
Keep reading...
Show less
Prison is one of the worst places on Earth.
So it's best for all of us to do the most we can to stay far away from them.
Ex-cons and even ex-staff will have plenty of warnings about what it's really like behind those concrete walls.
Prison isn't the version you see in Hollywood films and TV.
It's much much worse.
Redditor Shrekisball101 wanted to hear from people who have served time about what life is like in the inside. They asked:
"Ex-Cons of Reddit, what's the most terrifying thing you saw inside of prison?"
***WARNING - THIS THREAD IS FOR 17 AND UP ONLY!!***

Intense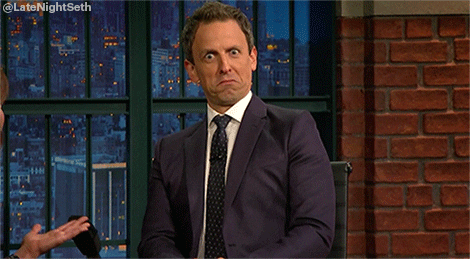 Excuse Me No GIF by Late Night with Seth Meyers
Giphy
"A dude got two full kettles of boiling water poured on his head. And a convicted murderer explaining how he killed, dismembered with an angle grinder then disposed of the body."
mcchronicles2
"It must have been tense waiting for that kettle to come to a boil for the second round."
curiouscuriousmtl
"shorts"
"Not me, but- I spoke to a former inmate after his release who had developed severe ptsd from some of the things he witnessed while incarcerated. One of the stories was that he was playing cards with some guys and one of them was smoking a cigarette."
"Another inmate who was not playing with them approached the table and asked the guy smoking if he could get 'shorts' on the cigarette ( shorts means, before you finished smoking, you gave the cigarette to someone else so they got the last few puffs of the cigarette before putting it out) the smoker agreed, the inmate wandered off and they went back to playing cards. Well the guy playing cards must have forgot and finished the cigarette."
"A little while later the other inmate came back to the table asking for the short, and the guy at the table told him that he had forgotten about it and finished the cigarette. Guy wanders off again and they go back to playing cards. Shortly afterwards, the inmate who wanted shorts comes back to the table, comes up behind the player, pulls his head back and started shanking him in the eye and throat with a pen/pencil. Dude died over forgetting to give someone a damn cigarette butt."
GeiCobra
Farts Away
"My brother said a guy across from him had a new cellmate who had gastrointestinal problems and wouldn't stop farting these rancid horrible farts after the guy told him repeatedly to stop (not like he could help it,) so the guy beat the farter to death in their cell with his bare hands. My brother said he had never seen so much blood from one person before."
I_Only_Eat_Tacos
Kajang...
"I did a 4 month stint in Kajang (Malaysia). This Nigerian dude used to pilfer from other cells. This Malay gang found him and dipped his hand in boiling oil (basically deep fried it while it was still attached to him). That scream, it still curdles my blood."
DeusExKFC
Bones
"I was in a South American prison, there was a lot of drug addicts, they usually sold their food in order to buy more drugs so they were always hungry. One day I was eating my lunch: rice, a leg of chicken and some beans. When I finished my meal there were some chicken bones left in my plate, and a drug addict approached to me to ask if I could gift him the chicken bones. So I lend him my bones and he started eating them. It was heartbreaking."
randy_robott
Until he was dead
"A guy got stomped to death my first day in. The 2 guys fighting were rival gang members. The guards didn't do anything until the guy getting stomped stopped breathing. Then they came in and took them both away. One in a bag and one in cuffs."
"The were in different cells and always talking sh*t to each other. When we had rec time they both ran at each other. They were both pretty big. One picked up the other and slammed him on the concrete and proceeded to kick him in the stomach and face until he was unconscious. Until he was dead."
fosnin
What happened to prisons initially being about rehabilitation? This is a mess...
casually walked away...
"Brixton, A Wing. Coming back from canteen this scary looking wild eyed dude steps across and tells me to hand over my burn/tobacco. I laugh and say no and walk by, waiting for him to do something. Nothing happened. Few minutes later, same guy opened some poor lads stomach with one slash and he was lying there trying to hold his intestines in, I saw the fear and panic on his face. The scary guy just casually walked away. No idea what happened to either of them. Alarms went off. Everyone back to their cells and locked up again."
Bully2533
The Cool Kid
"I was never in prison, but in jail a bit for drug charges. I was in my 30s, but my bunky was a really nice 19 yo kid in there for selling drugs. He seemed a bit over his head, but introduced me to the jits (I didn't know anyone) and we'd play cards and stuff. He had a real high bond, and one day they said to get his crap he got bail."
"He didn't know who, but I was so happy for him. The next morning the CO told me he was shot and killed that night (Being very respectful, everyone liked the guy). It was confirmed on the evening news. Really messed me up, and I can guess who got him bailed."
JoseZiggler
Misfits
"Not a crazy story but was in for a few days and didn't realize they put you in cells based on the color of your skin. I'm a white dude with a Hispanic last name and they put me in a cell with a straight nazi who told me if I went to actual prison (I was only in for a weekend) that I would be a misfit because I wasn't one thing or the other."
undego1423
"million dollar man"
"My criminal justice professor always used to tell us about the 'million dollar man' in his prison he used to work at. The prison was an old school style with multiple floors and the open part of the middle like you see in the movies. To avoid jumpers they put chainlink fencing along the walkways."
"One day this guy managed to squeeze through the fencing on the third floor and swan dive face first to the concrete floor below. When they came in they all thought he was dead until he began making noises. The prisoner was then transferred to a hospital for a year and a half getting around 12 different surgeries. Eventually he was released back to the prison and on his second month back he did it again but didn't survive this time."
"The running joke was that he was named the million dollar man because he had cost taxpayers millions from all his surgeries and time in the hospital. Our teacher also liked to add in every time he told the story that some how his glasses survived both falls completely fine."
juquavius221
Sicko
"I don't know if this counts but, my dad was in prison with Richard Speck, who is, if you don't know, an American mass murderer who brutally murdered and raped 8 nurses. My dad told me during his time in prison, Speck bragged about what he did all the time, and said prison was a wonderful vacation for him and he would do it all again if he had the chance. He would even go as far as saying how much he loved to kill those women. So sickening. Speck also made porn in prison, which I'm sure is on the internet somewhere."
Abisnailyo
Nightmares
"I saw someone take a hotpot fill it up with baby oil add a pound of sugar, add some magic shave, bring it to a boil then splash it in a person's face... It literally melted the guys face off. This happened around 1999 and I still have the occasional nightmare about it."
XconJon1978
So Casual
"Just the way that some people talk about murder. Some of the people in there would be telling a story, casually drop the fact that they killed someone, then keep going on with the story like nothing happened."
DrinkJazzlike3487
In the Yard
"I'm not a con but my dad told me when he was up stream, guards informed them that they had a high case child rapist coming in. When the guy got there he ended up being this old white man walking with a cane. He didn't last very long on the court yard. (They killed him on the prison yard)."
Infamous-Reyug
Where to Begin?
"I spent time in county on misdemeanors. During my first week an alcoholic died in the cell below me. We could hear him moaning and calling for help and the guards had been in multiple times. The last time I heard the guard tell the "bum" to deal with his bad choices like a man. The man had a seizure and died in that cell in a pool of crap. The following week the jail was on lockdown and inmates where rioting in their cells."
"Fire sprinklers where broken and the pods flooded. I saw multiple inmates hauled out after being peppered and subdued. The guards left the inmates not participating alone in their cells, just bored. This all happened in a relatively small town jail (population ~80,000). The man who died was a well known homeless fixture."
"He was known for getting petty charges to have a warm bed during especially cold nights. He was arrested for drinking on the courthouse lawn. I consider this to be terrifying because as an incarcerated individual your medical care is given through the facility, and I have never met a more callous individual than the medical staff in jail."
Excellent_Chef_1764
Photo Proof
"Some forensic photos the guy in the cell next to me showed me of his victims (corpses, he killed them after he tortured them), in gang related abductions. He 'removed' a tattoo with an electric sander, and knives in both eye sockets, still in. (They were part of his trial evidence.)"
J_David_Settle_1973
The Corner Spot
"Ok so unfortunately, my bunk was close to the corner where everybody came to fight or whatever. So this one guy claimed that he was a gang member but it was discovered that he was a false-flagger. So, the gang members put him in the corner and took turns beating him."
He was in the infirmary for about a week. When he came back, the gang got him all over again. He was transferred after that. I promise there aren't many things more terrifying than hearing a grown man scream while he's being attacked."
NoObjective427
Patches
"I've had ex-cons as clients. One saw his friend get stabbed (a lot, to death) and couldn't jump in to help him or he'd get stabbed too. Same guy was in charge of removing gang patches from other inmates. Patches, in this case, meant tattoos. You don't see many elderly gangsters for a reason."
Catflappy
Well those stories are horrible. Let's all stay on the straight and narrow.
Want to "know" more?
Sign up for the Knowable newsletter here.
Never miss another big, odd, funny or heartbreaking moment again.

Keep reading...
Show less