Every president has faced scrutiny for how they have led the country–or failed entirely at succeeding.
While some presidents faced more condemnation than others, some of our nation's leaders managed to please their supporters but still demonstrated they had room for improvement.
It's not an easy task to simultaneously make the hard decisions from behind the Resolute Desk and be inspirational, but strangers online had their picks of whom would come through for their nation without contempt.

In an effort to imagine more qualified candidates to run the country, Redditor Hungry-Sloth asked:

"Who would you like to see as president?"
People offered their criteria.
Youthful Spirit
"Someone who isn't a senior citizen. That would be nice."
– Mattyboy0066

The Casual Candidate
"Someone who doesn't want to be."
– Odd-Goose-8394
"In high school, a student told my American history teacher he should run for President. He was super smart, an overall excellent guy and by far the most liked teacher in our school. His response was: 'People who are smart enough to run for President are smart enough to know they don't want to be President.'"
– sheddingcat

Too Much To Ask?
"A person who is fair, wise, kind, incorruptible and truly cares about the people."
– EndOfProspect

Time For Change
"Someone young, intelligent and brave enough to admit neither party is doing what they should to help Americans. It's time for a real change, the two party system has divided us into teams that hate each other instead of a team that works for the betterment of us all."
– ProDiesel

Animal lovers put their faith in furry leaders.
​Presidential Pet
"My dog moose he's a good boy."
– Organic-Cucumber6280

Incumbent Mayor Of Idyllwild, CA
"That Labrador who keeps getting voted in as Mayor."
– hip-hop-anonymous91

Blue-Collar Admiration
"Someone who understands the hardship of working class, and has enough compassion to advocate and prioritize it."
– ItsSebjustSeb

Insurmountable Obstacle
"I've come to understand over the years that if a president doesn't have his or her party running a clear majority of the congress and senate then it doesn't matter what they want to enact. The opposition party is likely to stop them with a filibuster. Gridlock is baked into the cake!"
– lovealert911

Redditors started getting very specific.
Personal Endorsement
"My dad, he's the wisest person I know."
– Nice_Entertainment91
Directly From The Matrix
"Keanu Reeves, they say he's the one."
– cbreeze2121

The Democratic Representative From California
"Katie Porter. She is clear in how she explains things, well researched, and realistic while being a fierce advocate."
– prailock

While many of the responses were sarcastic in nature, it was indicative of the frustrations Americans have had in the past towards administrations representing both political parties.
Based on the high-spirited comments, one Redditor made it clear that users know what they don't want "but people here have absolutely no idea what it is they do want."
To which Redditor leftier_than_thou_2 responded:

"I don't know what challenges the president and country will run into, and the president is only the public face of a very large organization guiding the country."
"I do know some disqualifying features, but I'm not going to say my guy or the highway because it is not going to be any one person doing the whole job by themselves."
Keep reading...
Show less
When Joe Biden was inaugurated on January 20, 2021, at the age of 78, he officially became the oldest President of the United States.
And even those who couldn't wait to get his predecessor out of office wondered if his age might be a problem.
While one currently must be at least 35 years old to run for president, there is currently no maximum age limit.
And though one certainly wants someone with both professional and life experience to be the leader of the free world, the truth is running a country is stressful, with physical and mental repercussions.
Indeed, Barack Obama and George W. Bush, two of the youngest elected Presidents, have often said, being President aged them, physically and mentally.
This begs the question, should there be a maximum age to run for President?
Redditor DrFetusRN was curious to hear what other members of the Reddit community thought about this, leading them to ask:
"Would limiting the age of the President to 65 be something you'd support? Why or why not?"
Age limits aren't the first thing that needs changing

"Anyway you cut it a sh*tty system will produce sh*tty politicians."
"Ranked choice voting in my opinion is the law that would best reform our political entire system."- aqw113
"I think the US should implement a ranked choice voting system."
"I think that will have a much bigger impact on our political system."
"There are some senior politicians who are substantially older than 65 who are incredibly sharp and seriously paying attention to the concerns of their constituents."
"There are politicians and justices under 65 who are completely out of touch and prioritizing their own interests."
"So I don't think capping age will make any kind of meaningful change."
"The bigger issues are that the current two-party system, electoral college, gerrymandered districts, and constraints on voting rights in black and low-income communities have resulted in politicians who are not elected by the population majority. "
"On top of people in office who don't represent the majority, the two party system lowers the quality of the available candidates which in turn lowers voter turn out because neither option are particularly appealing."
"I think something like France has where all politicians are in the same primary and then the top two are elected would result in better presidential options."
"You could then potentially have a libertarian candidate running against a democratic candidate with a viable chance of winning, or a no-party candidate running against a Republican or any number of combinations."
"The mayors in my city don't affiliate with any party and honestly it's refreshing."
"It's like having someone competent in charge without any political drama." - User Deleted
The Presidency should only be the beginning.

"Why stop at the presidency?"
"How about for all elected officials."- nthroop1
A resounding yes!
"The President sets the precedent. 65 is when it's time for people to retire."
"Sit down, make room, live out your days in peace."
"Set that tone for the American people."- captainastryd
"Yes, absolutely."
"Both Joe Biden and Donald Trump are way too old to be president."
"So was Regan when he ran 40+ years ago."
"Hell, I'd even go further and cap the ages for all elected officials at 65."- DirtyBirdDawg
"Yeah."
"Even arguments about mental fitness aside, I think we should limit to candidates who would at least be reasonably expected to spend a couple decades in whatever world they create."- grombleduke
"Yes I would."
"And if you need to know why just look at Joe Biden, Donald Trump, and Diane Feinstein to name a few."
"This country has way too many geriatrics running it."- scootertrash
Even for a second term, the answer is still yes.
"All politicians should f*ck off the second they hit retirement age."
"Those who would hit it during their term shouldn't be allowed to run for office."- AkechiJubeiMitsuhide
The President needs to be in step with the times.
"I would support it."
"Not only for the obvious issue of 'old people have mental health decline' and the debate of mental disorders like dementia but a generational thing too."
"People who are 65 and up lived totally different lives than me at 26 even if we lived generally in the same or similar location, finical status, and social groups."
"Some of these politicians say they worked at McDonalds when in college too and bought a house and paid for their education at just $2 a hour."
"In 1960 $2 had the same buying power as $18."
"That's more than my previous factory job which was just $16 an hour."
"How do you explain that to them?"
"Even Bernie wants a $15 min wage which is not even a living wage anymore."- dotdedo
It does seem like there are more important changes which need to be made to the United States electoral and political system which are more pressing than age limits.
Although, maybe the best way to implement change is to limit the number of "old guard" politicians in office?
Keep reading...
Show less
Americans are dissatisfied with their democracy, according to numerous polls. Consider a YouGov poll from last year in which three in five adults–that's 59 percent–which is in line with a global trend that has shown that democracies are in decline.
Naturally, a lot of this dissatisfaction comes down to a belief that the leaders of the country do not have the interests of the average American at heart.
So who should run for President of the United States? It's a divisive topic, especially since 2016, when then-candidate Donald Trump emerged victorious and sparked fears that the country would see a rightward shift in policymaking that would endanger the rights of women and minority groups.
However, neither political party has done a good job of inspiring much of the American electorate to vote for them, as evidenced in some of the comments below.
People shared their thoughts with us after Redditor Left-End9148 asked the online community,
"Who would you like to see run for President of the United States in 2024?"
"Someone in their 40s who has the mental capacity to surround themselves with the right talent and actually has the common people in mind."
Julian_c_1989
Following the trend of electing older candidates they would have to exhume someone from their grave. They can't get much older, do they?
"This is really nothing..."
"I think it's quite telling of how bad the current political landscape is that most people responding in this thread can only give conditions of things they wouldn't want to see anymore rather than actual candidates."
"This is really nothing against the people in this thread though because honestly I can't think of a truly good candidate I'd want to see running either. It just shows how sh*tty our options are."
MadScrambler
It really is one of my main criteria. I would like to retire someday. These ancient politicians who apparently want to work until they die do not represent people like me.
"If you are or will pass..."
"If you are or will pass average life expectancy in your term I don't want you to run."
EpsteinPeninsula
Sounds like this is a common complaint. In case you didn't know, Dianne Feinstein is 88.
Yes, you read that correctly. 88.
"Senator Palpatine seems like a good, honest and well intentioned man who loves our country."
[deleted]
He's not Valorum, and that's enough for me!
"I think nobody..."
"I think nobody should be able to officially run for President till August 2024. No campaign ads till then. Campaign season should be 3 months long, not 2 years."
RagingAnemone
They also need to pass a much more difficult cognitive exam.
"Anyone touting..."
"Anyone touting single transferable vote / ranked voting. I'm sick of a strictly two-party system."
[deleted]
Thanks, first past the post voting system! You're exhausting.
"Anyone not owned..."
"Anyone not owned by corporations."
[deleted]
With how much power and influence they have over influencing campaigns I imagine this would be the biggest hurdle to overcome.
"Somebody who isn't accepting..."
"Somebody who isn't accepting money from billionaires and corporate interests."
kingjuicebox
These people usually have to bow out of the primaries after like 2 weeks because they ran out of money for advertising.
3--1415926535
"Moreover, he's managed to be..."
"I'm just going to say Andy Beshear, the current governor of Kentucky. He had only been in office for 3 or so months when the pandemic hit and for the most part he handled it very well, while also bringing a lot of transparency to the office, doing a great job working to unify the state as best as he can, and he seems like a genuinely good person."
"Like any politician or person there are things to criticize no doubt, but he seems very legitimately humble and interested in doing what's best for people rather than what's popular."
"Moreover, he's managed to be a democrat governor in a primarily republican state, and while there are plenty who dislike him for his politics, I think he's done a very good job trying to make sure every Kentuckian feels they matter."
ZacPensol
Congrats on being the first person to actually answer the damn prompt and identify a real person.
"Someone who makes me feel like I did in 2008 when I felt like I was voting for someone and not against someone else."
stolenfires
It's hard to imagine any single candidate (especially a realistic candidate) who could possibly fix the system or even remotely represent the interests of the average American. I think what you see in this thread is a symptom of that exasperation.
Have some thoughts of your own? Feel free to tell us more in the comments below!
Want to "know" more?
Sign up for the Knowable newsletter here.
Never miss another big, odd, funny, or heartbreaking moment again.
Keep reading...
Show less
Lots of books and movies have imagined first contact with extraterrestrials.
Sometimes it ends well, other times not so much.
So choosing the right spokesperson for Earth is critical.
Redditor Ill-Jelly2924 asked:
"Aliens come to Earth, we need a leader, who should be the president of the entire world?"
This Guy
"James from down the road. He seems to have his sh*t together."
"Had his Christmas lights down about the first weekend in January."
- baronvonbee
Turnabout
"The aliens."
- Renee_D608
"I for one welcome our alien overlords."
- GracchiBros
"Can't conquer the planet if we declare you leader upon arrival."
- Panic_Azimuth
"Aliens come to earth..."
"Humans: 'You are our new leaders. What next?'"
"Aliens: 'SON OF A BITCH! You know what? Nevermind, next planet'."
- josiahcruz__
"'No seriously, wait.. where are you going? We actually... no hold up, we do need a... damn it, they're gone...'."
"'We really screwed up, eh?'"
- Silver4ura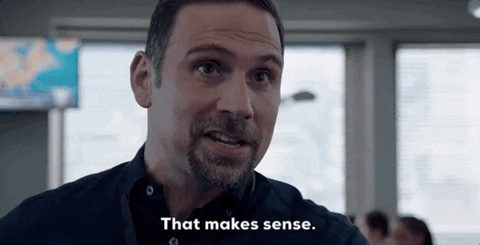 Giphy
Mommy
"My mom. Not even joking."
- rfd2115
"And then she start wooping their a**es (if they have any) with her 360° no scope slipper throw."
- Hefty-Cartoonist674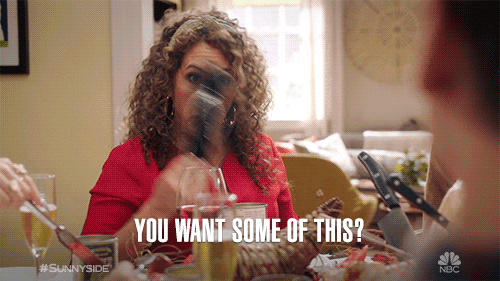 Giphy
The Best Boy
"The dog that is a mayor in that one town."
- cheeseonmypotato
"He's certainly got the qualifications."
- invisible-hand-shake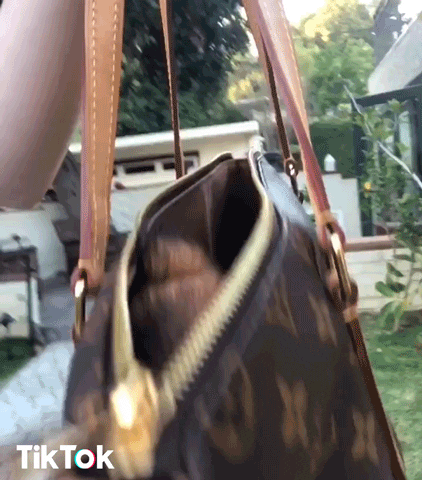 Giphy
BBC?
"David Attenborough."
- _Snide
"The perfect ambassador of life on Earth."
- Ashtorot
"Not an option. The aliens would have sought him out in the earlier days to front their biographical documentary series. A once in a lifetime gig that one."
- ruka_k_wiremu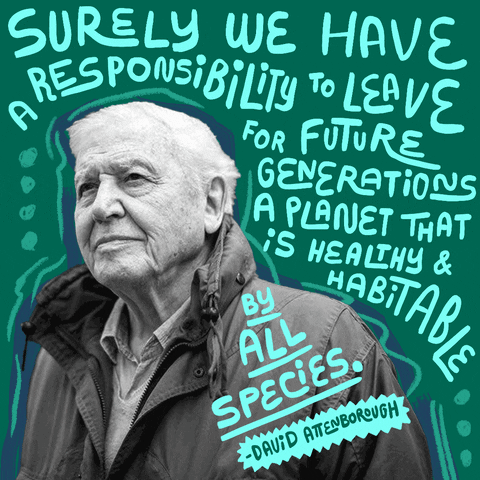 Giphy
It's Not Easy Being Green
"Kermit the frog so he can relate to little green men."
- joedagrinder
"And he'd play his little banjo to win them over and steal their hearts."
- call_me_cort
"The aliens might be a little concerned about the hand up his a**."
- fugue2005
"Don't they supposedly do that to abductees anyway?"
- AnonymousPerson4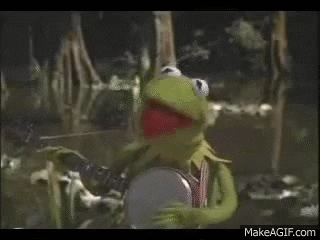 Giphy
Won't You Be Our Neighbor?
"Mr. Rogers"
- DJSp00k
"We get Bob Ross, Steve Irwin, and Mr. Rogers together to make peace with the aliens."
- dragonslayer694296
"So we're just raising all the dead and making them meet with aliens?"
- TFlo904
"Throw in a Betty White, and you'd have a zombie squad."
- 9gagiscancer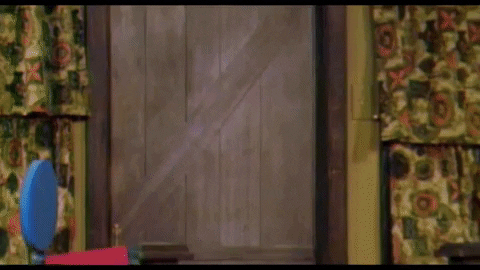 Giphy
Idiocratic
"Dwayne Elizondo Mountain Dew Herbert Camacho."
- Reelplayer
"I was gonna say, Terry Crews, either as himself or as President Camacho."
- boot2skull
Who?
"The Doctor."
- oogeej
"It was revealed during the Twelfth Doctor's run that every nation agreed to name the Doctor President of the Earth when there is an Alien Invasion, until said Invasion is over."
- bowtiesrcool86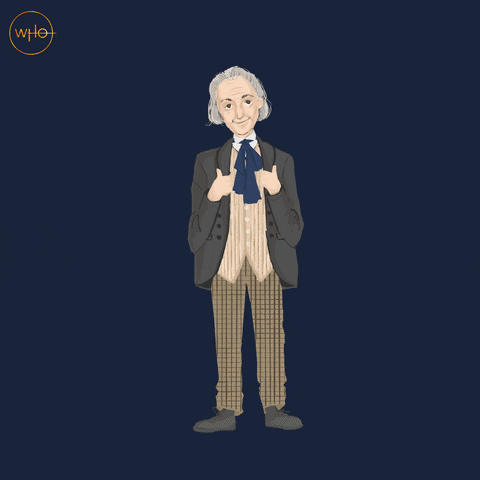 Giphy
Dolly Would
"Dolly Parton"
- bluevelvetwaltz
"She'd turn it down. Proof she's the right choice."
- mochalatteicecream
"'To summarize the summary: anyone who is capable of getting themselves made President should on no account be allowed to do the job'. ~ Douglass Adams"
- AceMosaic
"Nah, she'd do the Southern Refusal and then accept it when someone super unqualified tried to step in instead."
"But she'd make sure the aliens knew she is only doing it because the people wanted her to, which she'd explain while being a gracious host."
- Elaan21
Giphy
Picking the right representative during first contact is critical.
Our existence could depend on it.
So, did Reddit get it right?
Or is there someone better for the job?
Want to "know" more?

Sign up for the Knowable newsletter here.
Never miss another big, odd, funny or heartbreaking moment again.
Keep reading...
Show less
At the start of Donald Trump's presidency, protests raged in response to a ban he ordered via executive order to seven Muslim-majority countries. At the start of Joe Biden's presidency, the nation was still reeling from the Capitol riot, which had happened just two weeks prior.
The country is currently in a remarkably divided time and political bonds have frayed further, charged with anger.
But the real question here is how did these two men do?
Opinions varied, which made us more excited to read them after Redditor HannibalGoddamnIt asked the online community:
"Dear Americans of Reddit, how do you find this first year of Biden's presidency compared to Trump's?"
"Instead of taxing the rich..."
"Well, there is pretty much one thing that's continuing to make me mad. It's that Biden lowered the threshold from $20,000 to $600 to get a 1099-K form."
"Instead of taxing the rich, they want to go after the gig economy (like door dash, or Uber) or small time eBay sellers to nickel and dime them to death. Most people using these platforms are doing so as a side gig to make enough money to support their families. So let's go after those people and not the billionaires, right Biden?"
ColtsFanNY
To which this person replied:
"Guess it's good for my local card shop. Before the change I could sell for 80-90% of market value through various platforms. After fees I'd come out ahead of my local stores trade in value."
"Now, taxes plus fees means I barely make more, and dealing with shipping and customer problems just isn't worth the hassle. Now I just trade in for straight cash."
Weasel_Boy
"During the first year..."
"During the first year of Trump's administration the majority of news headlines were about Trump."
"During the first year of Biden's administration the majority of news headlines were about Trump."
st11es
To which this person replied:
"It's actually kind of scary because Biden has done some things that need to be brought up but it's like a radio silence around him. Unless it's about his pets."
Legeto
"At least 90% of people..."
"At least 90% of people couldn't even tell you 5 things that the president has done since taking office, let alone give a good opinion on a president's performance. For some reason everyone cares a lot about the election process, and then completely ignores what the elected president does beyond that point."
HellizBlazer
To which this person replied:
"To be fair, that's partly the point of a republic: vote some people in to deal with these problems since we don't have the time and most aren't qualified/educated enough on every world problem."
"Still, people should actually learn what a president does and pay attention to what they do, not just what happens to occur while they are president; although, it's probably more important to focus on congress members that represent you."
selfproclaimedtot
"He expanded..."
"He expanded Bears Ears National Monument and so that's a plus. Besides that, not much to say."
jebhebmeb
To which this person replied:
"He's also gotten a ton of judges confirmed. When it comes time to evaluate all the racial gerrymandering bills from red states, that's gonna matter."
gsfgh
"The minimum wage..."
"The minimum wage was supposed to go up. Still waiting."
The_Sad_Whore
To which this person replied:
"Plus he promised to eliminate $10K in student debt immediately and then just…. Didn't. With no explanation."
OOOOOOO
"Meanwhile..."
"Trumps first year was breaking news nearly every day about how awful and evil the man was and how he was destroying our democracy. I bought into it all. Looking back, policy-wise, his first year was pretty basic and may have been good for our country. Optics wise, his presidency was a dumpster fire."
"Meanwhile, Biden's first year has been the opposite. His policies are terrible. The country seems to actually be worse off than it was when trump left (this of course could be trumps fault to some extent, although Biden did campaign on how the buck stops with him). Meanwhile he gets handled with kid gloves by the media, for the most part."
IAmANobodyMA
To which this person replied:
"The Biden administration is quickly becoming a disaster. It's as if they are intentionally trying to make things worse. They are not held accountable by the majority of the news media - the same news media who knowingly lied about the Trump administration. A lot of folks are turning on the Democratic party, so the midterms should be interesting."
dee_berg
"He's managed..."
"He managed to make it a whole year without committing obstruction of justice, so that's a positive."
grombleduke
To which this person replied:
"The bar is so low."
sacrificialfck
"I feel like..."
"Is one year really long enough to see any true outcomes of changes though?"
"I feel like, if we think about it, a lot of changes that are put in place during a president's time in office take years to make some kind of difference and then the current president gets blamed for consequences of some previous leader's actions/decisions."
courtenax
To which this person replied:
"Is 4 years even enough either? How much can an administration even get done in that time? The other world leaders just laugh and wait it out for the next president."
BarrettBuilt
"The cost..."
"The cost of living part hit us all really hard. People who I knew were well off got slammed hard. Everyone is really struggling now. Meat prices are awful and so is gas. Groceries are looking the same as my truck payment now."
CuriousWrangler
To which this person replied:
"Where I live gas has gone from a 4 year low of $1.12/gal to a current $3.10/gal. Supply didn't shrink, so I can only assume lockdowns affected refining and distribution."
Wundei
"I just wanted..."
"I just wanted a return to the normal problems of government, not having to worry so much about itchy trigger fingers, massive grifting/corruption, gross incompetence, and boorish performances."
"So I guess I got what I wanted. Do I wish Biden were better? Yeah, of course. But given the state of politics in Congress, I didn't expect much."
thenextvinnie
To which this person replied:
"So good that I can go back to ignoring the White House."
Singlewomanspot
And there you have it. Many of the discussions were conducted in good spirits.
Sure, a few disagreed and some were perhaps harsher than others.
That said, there is no denying that much needs to change in the United States before it can be whole again.
Have some thoughts of your own? Feel free to tell us more in the comments below!
Want to "know" more?

Sign up for the Knowable newsletter here.
Never miss another big, odd, funny, or heartbreaking moment again.
Keep reading...
Show less