Happy Father's Day Dads! Hopefully 2021's celebration of all the pops out there will be more lively than the pandemic celebration.
So what can we all do or buy to make sure this year is the best of the best? Dad's are so much easier and simultaneously more difficult than mother's.
They say you don't have to put in a crazy amount of effort, because they claim to not need much but they do tend to notice mom's diamond earrings from the month before when they unwrap your gift for them... a bottle opener.
So a little effort is definitely appreciated.
Redditor u/botl_91 wanted to know our best options when shopping for dads by asking:
What's the best Father's Day gift idea?
Do dad's like flowers? Will they accept jewelry? Or is alcohol and a barbeque all that is necessary? I wouldn't really know, having never had a dad, so I find this an interesting topic. Please elaborate...
Chill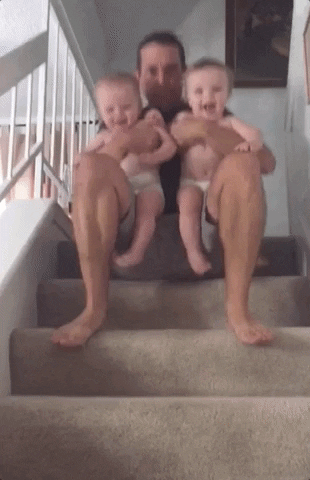 Fathers Day Dad GIF by America's Funniest Home Videos
Giphy
"Just spending a relaxing day with my kids is a great gift. They're adults now living their lives but they make time to see their old dad."
Basics
"Idk if this is the best. But every year I detail clean my dad's car. And he loves it cuz he is older. And such a busy man, he never has the time to do it himself. So if you got the supplies try surprising him with a super clean car."
"Oh I'd love this! And top off the gas tank, absolute heaven."
That Good Day
"When I was little, my dad (a single dad at the time) would take me to our local theme park every year on Father's Day. It was our little life hack - there were never any lines because no dad wanted to be in a gross theme park on Father's Day but my dad did. We did this for about a decade. Every year he would half joking half serious say he was going to make me go on the bungee jump with him; one year we got close, we made it all the way to the harnesses and I chickened out."
"So, a fast forward about 10 years, when I was in my mid-20s, Its Father's Day and I told my dad I was taking him on a surprise outing. He had no idea. I take him to the theme park and walk him right up to the bungee jump and buy two tickets. We had SO. MUCH. FUN. He's just the best god damn dad in the world and he made my otherwise crappy childhood so wonderful. Nothing is as precious to me as those memories and now we have another one from when we were both adults."
- okwerq
Sent Gifts
"One year I couldn't go home for Christmas so I sent my dad five pack of super bright LED flashlights just because I knew he would shine them in my brothers' eyes throughout the entire day. This is the equivalent of buying your brother's kid a noisy toy."
Side Pocket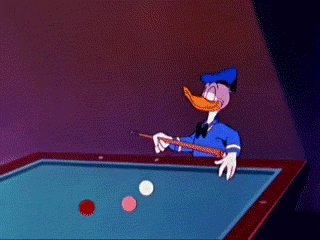 time shot GIF
Giphy
"Best 'gift' I got my Dad was taking him out for a few drinks so we could talk and shoot some pool. It's an annual thing now."
Pool? You can play pool anytime, suddenly its a holiday celebration. Well to each their own. I know really it's about quality time. That's so... motherly. ;)
In his Image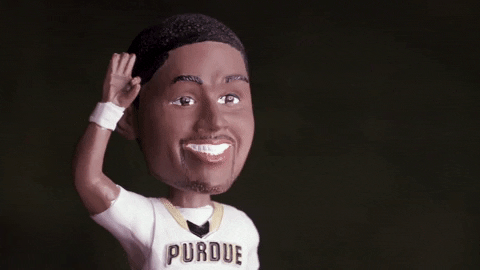 Bobblehead GIF by Purdue Sports
Giphy
"I once made my dad a bobblehead of himself out of air-dry clay. It wasn't the best quality because I hadn't ever made a bobblehead before, but he LOVED it. He cried (a rare occurrence) and then showed everyone he knew."
Memories
"Spending time and making memories. My Dad just died last week somewhat unexpectedly. I was able to see him and spend time before he passed which I will treasure forever. My Dad and I would make a point of just hanging out together on Father's day and do stuff."
"We did train rides, boat rides, plane rides. Sometimes just driving around and having dinner. The point was just to enjoy each other's time. I don't remember any physical gifts I gave him. But those memories of spending the day and doing awesome stuff I will keep with me forever. Miss you Dad ♥️"
"Edit: Wow, I had no idea this would blow up like this. Thank you all for the kind words and awards. Reading all of your stories about your own Dad's brings so many good tears. I am so lucky to have had such a great Dad and even luckier to tell him that before he passed . For those of you who didn't have a good Dad or didn't have one at all, be that Dad. To your kids, to your nieces and nephews, to your friends kids. Hell even to the neighborhood kids. It matters."
A Beautiful Day
"Spend the day with him doing something he likes. The best Father's Day gift I got recently was a day at a streetcar museum with my three kids. I love museums, I love ice cream, and I love just spending the day with no pressure. I've been trying to get my daughter interested in golfing, with no success."
"The best gift I could get at this point would be for her to humor me for a bit and come with me to a driving range. Even if she never plays golf again, I would always remember that day like I will always remember the streetcar museum."
Blah Blah
"My stepdad is the most boring guy who channels the energy of Hank Hill's gang. Super hard to buy for. The only thing he would possibly want is expensive tools but he buys that stuff for himself. One year I got him a new trash can (he really likes emptying the garbage) filled with his favorite stuff--paper towels, Boraxo hand soap, peanuts, Top Ramen, hydrogen peroxide, rubbing alcohol. He loved it."
Never Alone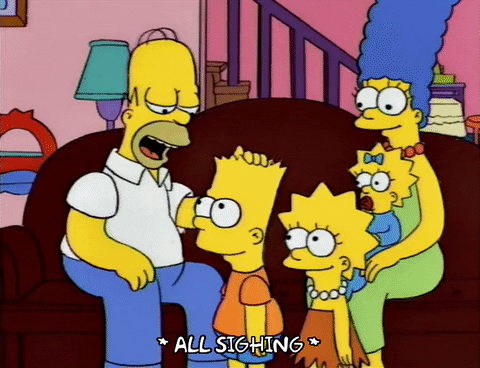 Lisa Simpson Hug GIF by The Simpsons
Giphy
"I see a lot of leave me alone. I don't want to be left alone. Probably the best would be for them to set up some sort of outdoors activity."
"Like a slip and slide or something. And I can just watch them play. Then they bbq, which they can't do, but I'll help them. Maybe watch a movie together that night. Low key. Restful day and we spend it together."
Sounds like every parent is really after the same things. Yes, they all enjoy quiet time, but being surrounded by love and good company is always the way to go.
Want to "know" more? Never miss another big, odd, funny, or heartbreaking moment again. Sign up for the Knowable newsletter here.

Keep reading...
Show less
Whoever began the tradition of giving presents to people on their birthdays is a total genius.
Think about it. You did absolutely zero work to be born. That was all your mom's pain and toil.
Nevertheless, you are rewarded with presents and attention every single year for the rest of your life. Frankly, that doesn't add up. But nobody in their right mind would end that tradition and doom themselves to never receiving gifts anymore.
Some of those annual presents are better than others, of course. And some are the absolute worst of all time.
Redditors gathered to share the truly bizarre and disappointing gifts they've received from friends and family over the years.
The key takeaway? STOP GIVING PEOPLE USED CRAP.
YoWhatTheDuck asked, "What is the worst gift you've ever received for your birthday?"
Want to "know" more? Never miss another big, odd, funny, or heartbreaking moment again. Sign up for the Knowable newsletter here.
Keep reading...
Show less
If you were a lucky kid on your birthday, you received that one special toy you really wanted.

But not every kid had that privilege of getting whatever their hearts desired.
Sometimes, they got what they needed – like clothes. Lots and lots of clothes.
I remember frowning upon a knitted sweater I got for Christmas and a pair of olive-colored corduroy pants when all I really wanted was an Atari gaming console.

Curious to know what strangers missed out on getting as kids, Redditor Notworththinknabout asked:

"What's that one present you wanted to get as a kid but never actually got?"

Keep reading...
Show less
"It's the thought that counts." That's a lie people. Half the time no thought went into it. Don't give bad gifts. If you have no idea... when in doubt... give a gift card. We've all had to grin and bare it after unwrapping some gifted monstrosity. It would save so much time and burnt feelings to just give a blanket gift at this point in life. Case in point; let's discuss some gift ideas that left the wrong impression.
Redditor u/jedelhauser wanted to hear everyone's horror stories about gift giving by asking.... What's the worst gift you have ever received?
Do you have something to confess to George? Text "Secrets" or "
" to +1 (310) 299-9390 to talk to him about it.
Keep reading...
Show less
The holidays are a hectic time of year.
We're trying to put on the best show, present our best selves, and ensure we have our best end to the year.
Gifts are a common tradition, but man, wrapping them is so hard.
How do you make sure it always looks great? What do you do if you cut the paper a little too short?
Luckily, the internet was recently blown away by a wrapping hack that's as simple as it is brilliant.
The video uploaded to Blossom on Facebook, depicts a series of hacks to make your gift wrapping a little easier. With everything from making gift bags out of wrapping, or adding a built-in pocket for a card, the video has a lot of tricks.

But the one that caught the internet by storm is what to do if you cut the paper just a little too short. The answer is a simple tilt.
Yes.
It's that simple.

Facebook.com

Facebook.com

Facebook.com

Facebook.com
The Blossom video is the source of the clip, but it gained a lot more attention after being shared on Twitter by user Waterstones.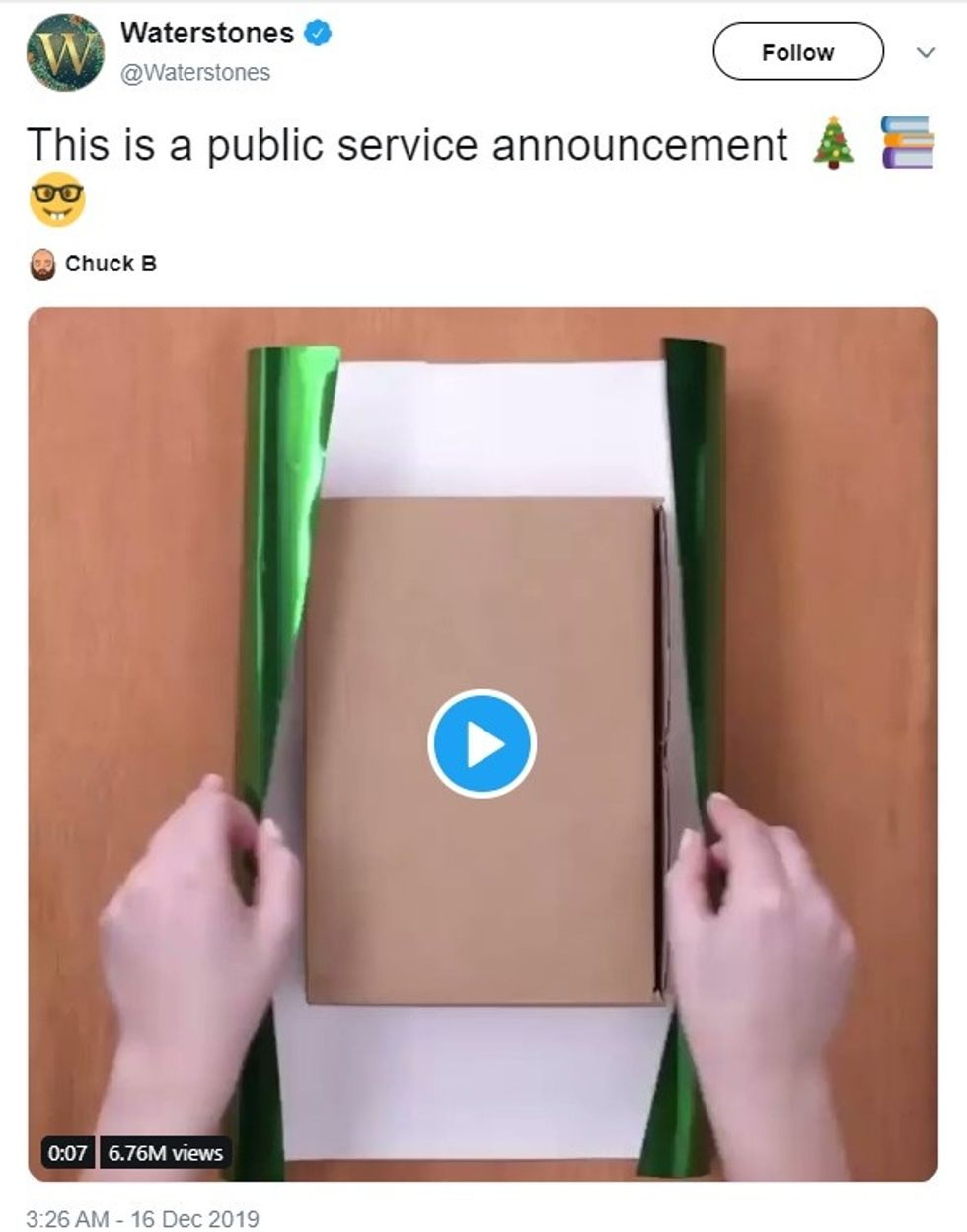 Waterstones / Twitter
Unfortunately, it has since been removed, due to a copyright claim.

Still, Twitter is where the internet had their minds blown.
@Waterstones What kind of sorcery is this? And why did no one tell me sooner? (All those years of wasted wrapping… https://t.co/q7PM5v2t5Y

— Don'tMakeMeStopThisCar (@Don'tMakeMeStopThisCar)1576512918.0
@Waterstones I was a bookseller for 3 years, wrapped about a million books, and I did not know this. I feel embarrassed and ashamed.

— Sam Copeland (@Sam Copeland)1576499230.0
@Waterstones I spent the last hour and some change crumpling up & taping down some gift wrap when it's been this si… https://t.co/RdaqMAQS5T

— TheMelanatedIntrovert (@TheMelanatedIntrovert)1576556930.0
@Waterstones @Hippiepig https://t.co/LgHtU0tViS

— Richard Stone (@Richard Stone)1576500019.0
Maybe if you understood geometry, this hack was already your choice of wrapping.
The rest of us are just excited to have an answer when we make a mistake.

Then again, some math people didn't get it right away either.
@andrewhuang @Waterstones That explains why this never occurred to me.

— FlyingSock〽️onkey (@FlyingSock〽️onkey)1576521734.0
@FrenchBiche @Waterstones I think, you have just forgotten to rotate diagonally. https://t.co/Hy0RDJyLNM

— dbg (@dbg)1576603112.0
@CucamongaDuke @Waterstones i don't have ocd but it really bothered me so i was scrolling through the comments to s… https://t.co/uplZL9mtlo

— ジョセリン.愛♡ (@ジョセリン.愛♡)1576563119.0
@Waterstones https://t.co/hpqe88poAO

— Irfon Williams (@Irfon Williams)1576495982.0
Maybe this hack is too-little-too-late for you this year, but keep this article bookmarked.
Who knows?
You might find it helpful for a birthday party.

And a hanging caddy like the Primode Hanging Gift Wrap Storage Bag with Detachable Accessory Tote, available here, for all of your wrapping needs could make Christmas clean-up or keeping that all occasion paper handy for the rest of the year simpler too.
Keep reading...
Show less