You don't have to be the richest person in the world to seek and obtain pleasures in life.

One of those urges is the act of sex.
While there is no worthy substitute for acting on our inherent sensual desires and reaching a state of euphoria, would you be willing to sacrifice making love for something greater?

Curious to hear where people place their value in life, Redditor serrafinagal asked:

"What would you give up sex for?"
People who truly found love share their thoughts.
Loving Reunion

"To have my best friend and soul mate which is my wife back by my side."
– StraightSho

The Grieving Spouse
"To have my husband back. Life is so empty without him…even after 11 years."
– VioletSea13

Faithful
"My spouse. I'd rather not but if something happened I wouldn't leave him over a lack of sex."
– LastAcrossFinishHare
"Same. If my partner was to get sick or for any reason our relationship was 'sexless' I wouldn't think twice about staying with him. Until my last day."
– Gaijin-cat-herder

The things that matter most easily trump carnal desires.
Life Itself
"To continue living, and I've done it. When you have advanced prostate cancer, you need to be castrated. That takes away all ability, interest, the works."
– Scrappy_Larue

Redditors shared the things in life they could use more of.
It Can't Buy You Love
"Money. A lot of money."
– Dangerous_Concept341

Different Kind Of Dough
"garlic bread."
– Wall_enjoyer
"cake, lots of cake."
– misconfigbackspace

Having Food On The Table
"Not starving to death is also pretty dope."
– Vomath

An Upgrade

"Sex 2.0"
– Verlepte
"Not worth it. It's just sex 1.0 but in dark blue and slightly better reception."
– its_a_gibibyte

Aside from the more humorous responses, the thread was flooded with Redditors ultimately choosing their loved ones–or genuine love in general–over sex.
Who knew Reddit had a deep, romantic side?

Want to "know" more?
Sign up for the Knowable newsletter here.

Never miss another big, odd, funny or heartbreaking moment again.
Keep reading...
Show less
This is going to be difficult to talk about without getting graphic, so let's be up front.
Yes, obviously consensual sex with someone you trust is unmatched in sensation and feeling in the physical world.
So what comes second to that?
A lot, actually, if the internet it to be believed.

Reddit user, Confused_Citron, wanted to know what feels almost as good as sex when they asked:
"What is the best non-sexual pleasure?"
Not everything has to be physical to feel just as good as the sensation of sexual intercourse.
There are those life experiences, untouched by others, that can match that limitless sensation.
It Just Won't Stop
"When someone or something makes you laugh so hard you stop making sounds. Just happy gasps."
HellionInAHoopSkirt
"When your stomach and cheek muscles hurt from laughing like that for so long."
RemarkableStruggle9
A Sensation, Unparalleled
"Going to bed with freshly washed sheets after a shower"
ta1234560
"And freshly shaved legs. And a fuzzy blanket. My husband had to shave one knee after a knee injury and he agreed that it feels awesome."
EurekaSm0ke
Letting It All Happen
"Getting into bed knowing you have nothing to do the next day"
LvL_XXiii
"I'd say waking up the next morning feels even better. When you realize you can stay under the sheets as long as you want, and you just kind of squirm around in the warm blanket with a big smile on your face."
JayString
No Better Feeling
"Plans getting canceled when you didn't want to go in the first place."
EurekaSm0ke
"I make plans just so I can cancel them."
MedicIRL
"In terms of instant relief, canceling plans is like heroin. -John Mulaney"
Lil_Polski
Move Your Elbows Freely
"When the door on the plane closes and the seat next to you is still empty."
DrOctopusMD
A Little Piece Of Peace

"Sitting for a moment over a good meal and not being f-cking bothered! AKA, being at peace. I finally understand why celebrities hide."
"If you work all day or have multiple streams of income, family, friends, etc., that moment if uninterrupted peace is priceless."
Professional-Doubt-6
However, we are human after all.
And sometimes a good scratch on the back is just as good as...that other thing.

Shooting All Over You
"Taking a warm shower, and then increasing the temperature ever so slightly, but not too much that it's hard to withstand, and feeling chills shoot across your entire body."
ChaoticBraindead
In, Out, In, Out, In...
"When you can finally take a deep, full breath through your nose after being sick."
Killed_with_Kindness
Scratch The Right Spot

"Removing an article of clothing that has elastic or has otherwise been cutting off surface circulation. Socks, underwear, bras, a tight belt etc."
NBAccount
"And scratching it after"
swagggyyyyyyyy
Look At All That Liquid
"When the water that is stuck in your ear finally comes out."
Skeets5977
The Ultimate Completion
"Closing 15+ tabs after you're done with an essay"
dodecagon843
Popping Inside
"Having a painful crick in my neck, bending my neck ever so slightly, and getting instant pop/relief."
YourMothersButtox
"I consider this feeling sexual."
JayString
You Can Hear Everything

"When you yawn and your ears pop giving you added audio clarity that you didn't even know you were missing."
trans-positivity-BOT
Basking In The Glorious Aftermath
"Farting away a stomach ache."
HausKino
"OP said non sexual"
Away_Emu4980

"You ever fart so hard your back cracked?"
TZoness
*insert Scissor Joke
"When you're cutting wrapping paper and the scissors start to glide along the paper."
purebredoregonian
Let's all cancel our plans.
That feels like a nice way to spend the week.

Want to "know" more?
Sign up for the Knowable newsletter here.
Never miss another big, odd, funny, or heartbreaking moment again.
Keep reading...
Show less
You've probably heard someone describe an experience as "better than sex" before.
The range of things that can be almost orgasmic without having anything at all to do with sex might surprise you.
Redditor mackeastman asked:
"What's an orgasmic feeling that isn't an orgasm?"
The Temperature Difference Is Just Perfection
"After working outside on a hot ass day all day, having nice, cold drink is damn near heaven for a few seconds."
-Cheetodude625
"Any sweet cold drink tastes like the drink of gods when parched for the first 5 seconds. Pure euphoria."
-aracnine
So Satisfying
"When you hold the scissors still and they cut straight through the wrapping paper."
-ConElConquistador
"The glide of kings."
-ovary_disappointing
Sweet, Sweet Solid Food
"I'm on Chemotherapy, and I recently went 50 days without keeping down solid food. The first time I digested unbuttered mashed potatoes with chicken broth, It felt like a non-stop 3 hour orgasm the entire way through."
-MushroomTacoboy
Free The Feet!
"Taking my boots off after working in them all day."
-Coffeearing
"Or ski boots after not working all day."
-highknees69
So Dry. Much warm.
"Putting on comfy dry socks."
-dselogeni
"Fresh out of the dryer, on a winter morning."
-macallen
So Much Relief
"Cracking your back when you really need it. Better than sex sometimes"
-killingmesoftly
An End To Annoyance
"When that piece of popcorn finally comes out from between your teeth or gums."
-Zeth_GearTech
To Finally Breathe Properly
"The moment when you've been congested all day and one nostril finally opens."
-supadupa82
No More Pony Tail
"letting your hair down after a long day in a ponytail."
-Yovana19
"It almost hurts at first but it's so satisfyingly good."
-acewednesday
​The Tinglies
"That part of a great song that makes your spine tingle."
-northernman
A lot of truly non-sexual experiences can feel almost orgasmic—if not even better.
Want to "know" more?
Sign up for the Knowable newsletter here.
Never miss another big, odd, funny, or heartbreaking moment again.
Good scents are powerful things. They can remind us of something we associate with a pleasant memory.
Certain smells also have the potential to be an aphrodesiac that puts us in a trancelike state of calm.
Whether it is the aroma of piping hot coffee in the morning or something intangible like an ocean breeze, an appealing smell can instantly affect our mood.
It's no wonder why scented candles are so popular.

Curious to hear about the appealing fragrancies in life, Redditor omegamiles420 asked:

"People of reddit, what is your favorite smell?"
The smell of nature and the elements provides calm for the following Redditors.
Coolness
"Cold air at night."
– rolen73
"The smell when it's just starting to snow is amazing."
Out In The Elements
"The smell of the rain during my early morning walks in the forest."
– Cbergs

It Is Heaven-Scent
"There is a meadown near my house and there are certain colder summer nights when the trees and flowers give off an addictive smell. I just keep wanting to breathe the air in."
The smell of mouth-watering food cannot be ignored from mention.
Right Outta The Oven

"Freshly baked bread."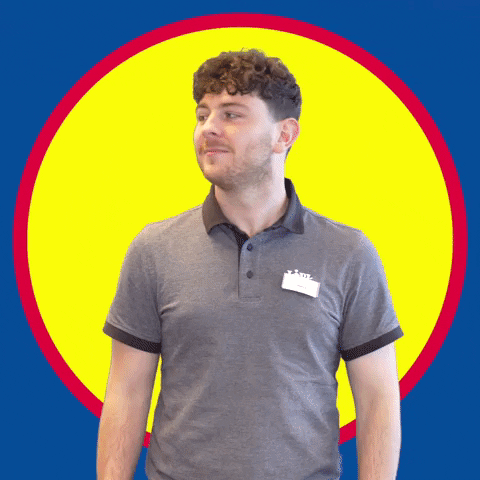 Fresh Bread GIF by Lidl Ireland
Giphy
A Strong Culinary Foundation
"Garlic and onions cooking."
"With fresh butter."
– jamichou

A Transpotive Memory
"Freshly picked tomatoes - takes me straight back to my grandparents' garden, which was one of my favourite places as a kid."
They may be unusual, but for these specific Redditors, these aromatic items just make scents.

It Serves Them
"It's a bit strange, but I find the scent of new tennis balls to be strangely satisfying. . . ."
Fresh From The Printer
"Freshly photocopied paper."
"I remember all the kids in my class shouting 'It smells like bread!' each time the teacher gave us a fresh warm photocopy. Good times."
Whiff Of History
"Old books"
"True I love that too I stopped sniffing then though because my mum told me its caused by mold."
Something redolent of moments in time can bring much peace.

Where Love Once Inhabited

"The smell of my grandparents house. I'd give anything to smell it again."
All The Right Fixins
"The smell in my house when Thanksgiving dinner is being made."
Illuminating Comforts
"Campfire."
"Adding to this, coal fire as well. Different, but very cozy somehow as well."
You know you're talking to an unabashed Disney-phile when he says he loves the smell of the chlorinated water from the Pirates of the Caribbean ride at Disneyland.
I am not alone in this.

Many Disney parks fans I've spoken with—particularly those who have frequently visited the original park in Anaheim, CA—have expressed the same thing about the classic swashbuckling pirate attraction that later inspired the eponymous blockbuster movie franchise.

The water flowing through the potentially moldy interior of the building has sent thousands of visitors plummeting over a waterfall back to the age of the pirates since the 1960s.
It's not necessarily a pleasant smell, but it's one where fans like myself feel like we've come home whenever we ride the historic attraction that appeals to most of our senses.

Keep reading...
Show less
It seems like sex is the ultimate gift when we discuss the ideas of the pleasure principle. But sex is not the end all be all. I know, you're shocked. Don't get me wrong, I like sex, but... I have had better experiences while shopping. Or winning an award.
Sometimes it's all the simple things in life that bring about the most joy.
Redditor u/oooliveoil wanted to hear about how everyone has indulged in G rated joy, by asking:
What was the greatest pleasure you ever felt?
Want to "know" more? Never miss another big, odd, funny, or heartbreaking moment again. Sign up for the Knowable newsletter here.

Keep reading...
Show less