Don't forget to hang up or turn off your phone.
It seems simple enough to remember.
But more and more people seem to forget this simple little step, and find themselves saying things which weren't meant to be heard by the person on the other end of the phone.
Or worse, if it's a FaceTime or Zoom chat, the person on the other end might see something that wasn't meant to be seen.
Redditor ScarTissue5 was curious to hear the many wild things people overheard when people thought they'd hung up, but didn't, leading them to ask:
"What's the craziest thing you've heard someone say after they thought the phone call had ended but they forgot to hang up?"
"A colleague of mine dialed into a meeting of 2-3 managers plus about 25 sales reps only for everyone to suddenly go quiet and for one person to tell him the meeting was cancelled and he could drop as they, the sales reps, were just chatting sales stuff."
"He pretended to hang up and stayed on the line."
"They were basically planning a mutiny because they didn't like that their regional manager was a woman."
"They had a whole strategy for how they were going to cause a massive f*ck up that would cost the company a ton of money and look like it was her fault so she would get fired."
"The dumbwads even did a little 'are we all in agreement' roll call at the end."
"We worked in a call center so his end of the call was recorded."
"Within a week every last one of them was fired and within a month they were replaced."- InternetWeakGuy.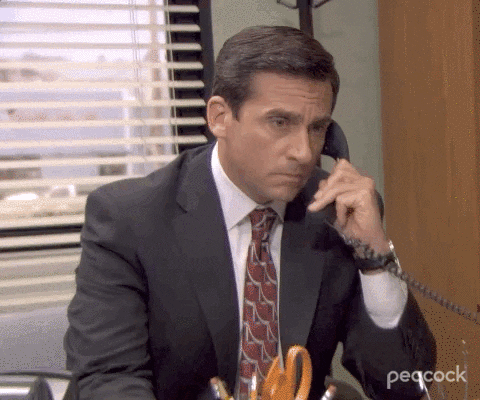 Season 6 Nbc GIF by The Office
Giphy
Walls are not always soundproof.

"I was looking for a place to rent."

"Met the property manager and she walked me to the unit."
"It wasn't the best neighborhood and my mind was already made up as I was walking around the property with her that I wasn't going to go through with it."
"But the lady was very nice and friendly and I figured I'd at least take a look inside the unit."
"It was small and dingy."
"I looked around and told her nicely that I'd think about it and then walked out."
"After the door closed, I could hear her screaming: 'No, you f*cking won't!'"
""F*ck!'"
" Oh, I'll think about it and let you know.'"
"'Ah! F*ck!!"'
"Certainly glad I did not rent."- SweetDee72.
Overheard at the office.

"I once worked as a secretary in an office that, for some reason, got butt-dialed a lot."
"During one such occasion I got to listen in while some gentleman from New York absolutely roasted one of his employees."
"'Well what the f*ck do you expect me to do?'"

"'Honestly, Tom, honestly, if it wasn't for the fact that I'm sleeping your sister, you would be out of here right now'."- BabySuperfreak.
"Here, kitty, kitty..."

"I left a client a voicemail and thought I hung up but in fact I proceeded to talk baby talk to my roommates cat for several minutes while it was recording."- Incontinento
"Another season, another reason..."

"I used to work at a call center that took orders for a lot of different things."
"I took a call from an old lady one day."
"She told me she was 89 and her husband was 92."
"She ordered a generic brand of 'the little blue pills'."
"As she was hanging up I heard:"
"Little old man: Did ya get'm?"
"Little old lady: I sure did."
"Little old man: HOT DAMN I'm gonna get some now!"
"Little old lady: *giggles*"- Shenaniganic.
You'll do this, or else...

"My mother-in-law [MIL] had a new boss who hated her."
"She was about three years from retirement, and she felt like he was trying to push her out early so she'd loose part of her pension etc."
"She asked me to check her answering machine while she was gone after her mother died and let her know if anything important came in, and to water her plants."
"The third day or so I'd been there, there was a message from this boss giving his condolences."
"Then you could hear the click where he thought he'd hung up but must have placed the receiver just wrong and was still on the line."
"He ruthlessly made fun of her with his wife for the next five minutes before saying 'Oh, sh*t!' and hanging up."
"She was at a really low point in her life, and I didn't have the heart to tell her or leave the message on the machine."
"It would have absolutely crushed her."
"But I did record it, and then I deleted it from her machine."
"Then I called that a**hole and told him what I had, why I wasn't telling her RIGHT NOW, but absolutely would if needed in the future, and told him I'd better hear nothing but how wonderful work was going for her and how well she was treated until she retired."
"I told him I didn't even understand what a piece of sh*t you had to be to talk about someone like that behind their back, and especially at such a time in their life."
"And that's exactly what happened."
"She had a wonderful last few years and figured that her mother dying had opened him up to treat her kindly and with respect."
"That was twenty years ago and I never told her and never will."
"I wouldn't want to ever take those last few years there away from her."- skbiglia.
"You talkin' to me?"

"Not a crazy story but I had just finished talking to a client over the phone, we say our goodbyes, then I hear her ask 'are you wearing pants today?'"
"I wasn't sure how to answer that but I figure she was jokingly asking because everyone just started working from home due to covid."
"I just replied 'Yes'."
"She then burst out laughing trying to explaining that she thought she had already hung up and she was actually asking her husband that question."
"We laughed about it for about 3 mins before we actually hung up."- lexisauce.
A dissatisfied customer.

"I worked in sales, inbound call, and had a pleasant conversation with a customer who politely declined the offer and told me she was going to look elsewhere."
"We said our goodbyes, nothing out of the ordinary."
"Really sweet lady, had called in with her husband."
"As soon as she thought she hung up, she slammed her phone down and starts yelling at her husband."
"'F*ck [company name], are you f*cking shitting me right now?'"
"'$350 a f*cking year?'"
"'I'm not paying that much for this g*ddamn piece of sh*t [product] how the f*ck could that b*tch pitch that with a straight f*cking face?'"
"I gave her the decency of hanging up myself after that but she was 100% in the right being pissed haha."
" Inbound means she called us to update, not the other way around for those confused."
"I said she was justified because the company sucks."
"It was exactly what she called in for, just with a price increase she wasn't expecting."- sh*ttysoprano.
Caught Red-handed.
"I called a service provider who was supposed to order certificates of good standing from a state and they were late in sending them over."
"They told me there was a delay at the state's office and gave me a new estimate."
"They forgot to hang up, and I heard them telling their coworker that they'd completely forgot to send in the time sensitive request in the first place."
"Never used them again."- a_little_wicked
"I had a job where I was in a position to write-off a substantial phone bill, which the customer said was because her mother was dying overseas and she had dementia and needed to hear things in her voice to believe anything, including doctor's instructions."
"She was heartbroken and sobbing about how if she had the kind of money to pay this phone bill, she would have just gone back to her country because the flight would have cost less."
"She was right about that."
"I wrote-off the entirety of the phone bill, she cried like a jilted lover in a rom-com and said people like me are angels from god etc."
"After I wished her a good evening and she thought the call was ended, she says to someone in a perfectly normal voice 'Well, that worked!'"- aardvarkyardwork.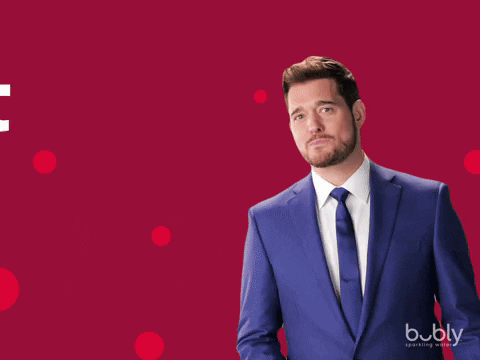 Michael Buble Gotcha GIF by bubly
Giphy
Never underestimate the importance of that little click or your phone returning to its home screen.
Neglecting to take note of those simple little things could land you in more trouble than you could possibly imagine.
Want to "know" more?
Sign up for the Knowable newsletter here.
Never miss another big, odd, funny, or heartbreaking moment again.
Keep reading...
Show less
"Nice to hear from you stranger."
That is my phone greeting when I call my mother.
Though we've texted that day and spoke two days before.
It's fine. I know I don't call... because I'm lazy sometimes.
And honestly, not much new to report.
We all have "reasons" for not phoning mom.
And she knows them, so you might as well spill.
Redditor massaton wanted everyone to answer why they are reading this and not calling home! They asked:
"So, what is your excuse for not calling your mother?"
I try to talk to my mom frequently. But it's never enough for her. But that's ok. I still have her.
Wow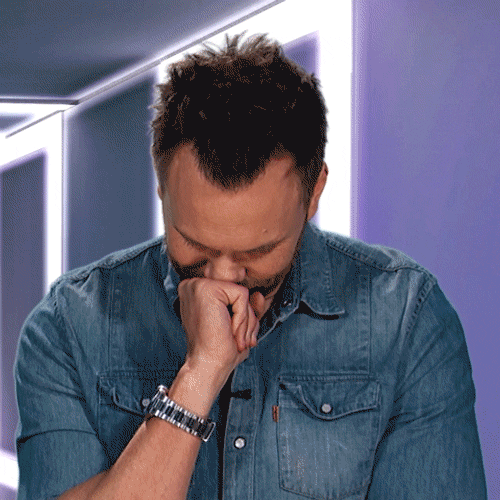 Awkward Joel Mchale GIF by NETFLIX
Giphy
"Caught her forging checks in my name."
madmax435
Unrecognizable...
"She has dementia and has forgotten how to use the phone. Unless an aide is in the room when I call, the phone will just ring and drive her crazy. I visit her in person instead even though sometimes she doesn't know who I am."
Alpacazappa
"The last thing my grandmother said to me before I became totally unrecognizable to her was, 'you're awfully big to be so little.' Even though I was 22 at the time she remembered me as a little girl."
MeasuredByChopsticks
Never Again
"Last time I saw her she yelled at me to go live with my dad and when I actually started packing my things and leaving she yelled 'you don't want to take care of your own mother' and proceeded to beat me and call the cops saying I'm the one who hit her even though I had cuts, marks, and bruises all over my face and neck."
"She never got in trouble and she did all this in front of my 3 year old sister. She also told me I would be dead if I ever came back. We haven't spoke since and I don't plan to ever speak to her again."
99_problems_bbt
Uninterested
"She doesn't take any interest in my life. She will call me to complain about my siblings and ask nothing about me."
sagicorn2791
"I'm similar, she calls to gripe about all her problems for an hour then goes so what's new with you, but at that point in emotionally drained and I have nothing to say. She doesn't really absorb anything I talk about either so it's a bit wasted?"
vansnagglepuss
Die Phone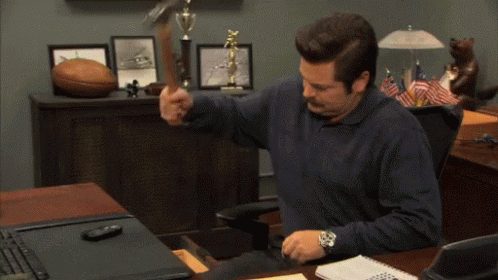 Phone Reaction GIF by MOODMAN
Giphy
"We both really hate talking on the phone! We stay in touch vie text etc and I'll go see her, and my dad, in a couple of weeks when I've got some time off work."
Alpaca_Tasty_Picnic
I feel like a lot of moms are waiting by a phone. And we're hanging up.
Bye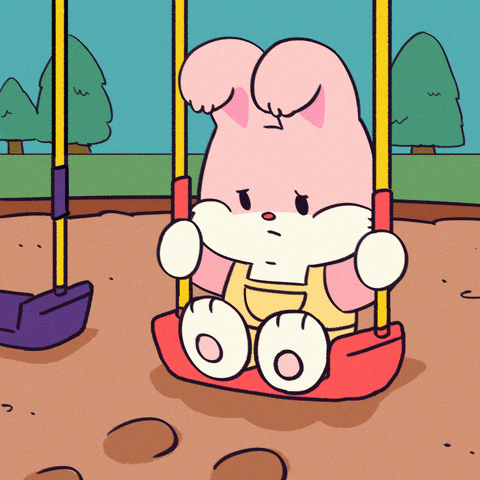 Sad Rabbit GIF by Muffin & Nuts
Giphy
"She's a helicopter parent despite not being around when I was a child and leaving me to be raised by my sister."
Special-Latina
same old...
"The last time I spoke with her I got. To update her on what I'm doing for work (yet another crappy entry level job instead of a career she can be proud of). Criticism over a hobby that I picked up and a "'It has to at least make money' warning. Criticism over me and my family still being in the 'same old tiny apartment.'"
"Thanks mom. This is why it's difficult for me to relate to people who had a strong, healthy connection to their parents."
Vidableek
Over It
"I don't want to. If I wanted to backtrack on years of work on my own mental health, maybe I'd pick up the phone. But it turns out that when you're abusive, manipulative, and generally sh*tty to someone for 25 years, maybe they don't want to talk to you anymore."
a**hat123
She never has...
"Phones work 2 ways. I call a few times a year. She never has. I have asked her to come visit. She does not ask me to come up. I have visited her. She has never visited me. Relationships require both to put effort in. After years of only me putting in time and effort I have learned that I am not that important to her."
dogfishshrk
Empty Person
"She is a soulless human being, addled with terrible personality traits, and is addicted not only to specific drugs, but to being not sober. She is a kleptomaniac and will steal from people who are charitable to her. She's an uncaring mother and an awful person."
"My sister texted me this morning to say she's been missing for two weeks, and I'm not concerned, because that is completely normal for her. She's been addicted to hard drugs for at least 20 years now, I don't see how she's still alive, and I wish she wasn't, she's draining my entire family of love and resources."
michaelthagray
LOLOL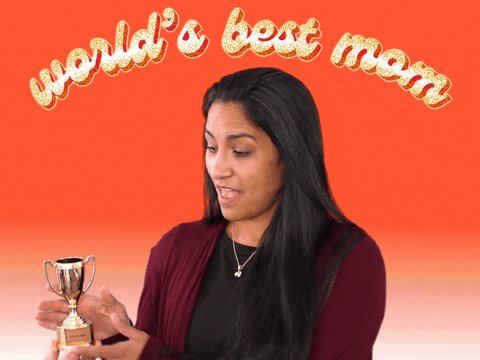 Mothers Day Mom GIF by GIPHY Studios Originals
Giphy
"Nice try, mom."
omgzzwtf
"This literally made me laugh so hard, deserves top comment."
knighttmair
Good Moms
"My mom is a narcissist. It was ok for her to take long weekend trips for days leaving a 5 year old with a 13 year old, however I'm a bad mom for going out on my anniversary and leaving my child with a adult neighbor who I paid for 3 hours... because 'You're a mom now, you aren't allowed to go out.'"
"Helicopter as in going to the school and starting trouble to pretend like she cared over really petty crap. Over dress you for the weather to be seen as a good mom. Dress you up like a doll so no one would even question that she was abusive because in her head if the image is good and she's hovering around, the kid won't be believed."
ChineseChaiTea
her own words...
"Last time she was in front of me she told me that I am weird because I was born a few days after Tchernobyl and the radiations must have done something to my head (her own words). Mind you, she says I am weird because I am not emotional, I prefer remaining calm and not succumb to stress."
"Because I have some depression, social anxiety and some undiagnosed social difficulties, I'm an overthinker/overanalyzer. It surely has nothing to do with my father being an alcoholic and extremely violent to her and his children. Nothing at all."
"So, I will not call her because I know that talking about it will not help with anything. I just act busy since this month began. I'll have to call her one day. I'm not even upset. I just don't want to talk to her and throw away all those years of therapy. Fortunately, we live in different towns."
Zestyclose-Ad-5439
Not Ready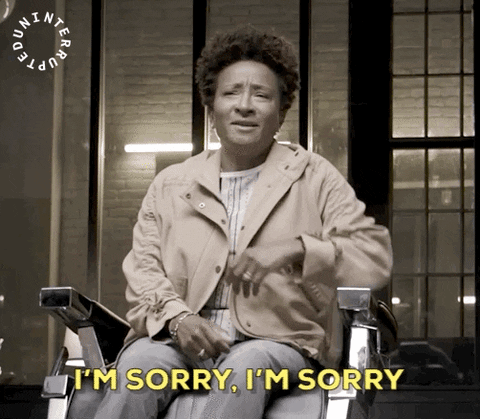 Sorry Lebron James GIF by Uninterrupted
Giphy
"She was extremely neglectful to me when I was kid and now that I'm an adult she tries to guilt trip me into seeing her and calling her. She wanted nothing to do with me as a kid/teenager and now she wants a relationship. Sorry, but I'm not ready yet."
The_truth_may_hurt
The Lineup...
"Went to her for the first time about being severely depressed and suicidal for the past ~10 years of my life. She made it completely about herself. I was crying in fetal position as a 25 year old man on her bedroom floor. She asked me something, but I was in an almost frozen state and couldn't think of speak."
"She got pissed off at me and started berating me for not answering when I was the one who went to her. Somehow I've kept her in my life. No I don't call first, but do not avoid contact. I'm not sure if that's a healthy move. My excuse is having a huge lineup of past events that show me just how selfish she is despite her words contradicting her actions."
PM_UR_BUTTHOL3
Victims
"She's always the victim. She leads such a boring life that all she has to talk about is unimportant crap in the lives of others. She suffers from PTSD, and gets SSI, so she's always broke. She can't handle the slightest criticism."
clever80username
I tried that...
"Every phone call is three hours long and I do not ever have that much time to myself, let alone for another human. And no, the length of the phone call doesn't decrease if I call more frequently, I tried that. Texting with her was great but she hated her smart phone so went back to a clam shell that makes it hard for her to text."
sebthelodge
Facades
"She's manipulative and controlling. I wish she was just like any other mom. We would've been a great team (dad's never around). I just want someone in my family to know me for me. But apparently that's not the case. So I shall keep up the facade."
livingonramen27
"Cut her off. We may not be able to choose our family but we can choose our friends. I surround myself with 'big brothers, adopted moms, loving fathers, encouraging sisters.' To me they are the family that I should have had and everyone deserves. The 'real' family was never that real."
Phrogme1
Last Straws
"She's an alcoholic and relapsed about a year or two ago and despite us getting her in a position to get proper help several times, she chose booze + moving in with random dudes over and over again. The last straw was her getting blackout drunk and passing out on a public sidewalk and then getting picked up by the cops."
"My sister took her to the ER after that and then uninvited her from her wedding and we all blocked her telling her to call us when she's sober. Hasn't called us, but did text me happy birthday ten days after my birthday. Last I heard she's working in a liquor store."
cranialgrainofsalt
For the Best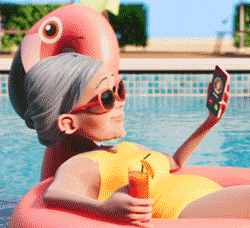 Out Of Office Summer GIF by Merge Mansion
Giphy
"I just got off the phone with her & my Dad about 5 minutes ago, so I figure they deserve a break."
justduett
Not enough time for sanity...
"Because I can't afford extra sessions with my therapist, and my mom won't consent to mediated conversations with my therapist because she thinks mental health professionals are in league with Satan. My mom has 4 children. 2 of us cut her out of our lives entirely. One of us decided to see what happened if he stopped calling her, and now they haven't spoken in 3 years."
"My half brother that she abandoned as a child still talks to her occasionally because she's somehow less awful than his father, and he's desperate to have a parent in some fashion, but their relationship is entirely superficial. Untreated mental illness can be pretty awful."
paladiumsteve
Not all relationships, including blood, are meant to be. But if you can and if it's healthy... call your mom.
Want to "know" more?
Sign up for the Knowable newsletter here.
Never miss another big, odd, funny or heartbreaking moment again.
Keep reading...
Show less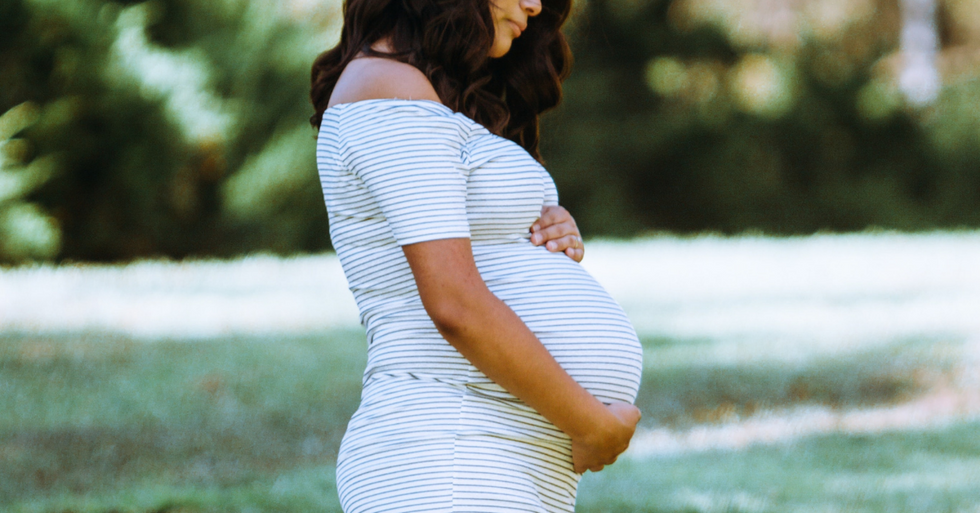 While some of us are much more sentimental than others, there tends to be a standing agreement: Do not mess with someone else's memories and keepsakes. This can be incredibly harmful to the person who was stolen from, stressed the "Am I the A**hole?" (AITA) subReddit. But Redditor tulip— was more concerned about not liking […]
More
For most people, a cellphone has become almost like an extra appendage.
It goes with us everywhere and is rarely out of reach.
And most people are also now sporting so-called smartphones.
But how many of the features on these handheld computers are we using?
Redditor akand_1 asked:
"What is your most unused feature on your phone?"
Ring-Ring
"The ringer."
"I've been on silent for at least 9 years."
- dynnk
Oh, Samsung...
"Bixby."
"F'king Bixby."
- MenAreHollow
"What? Bixby is my MOST used feature!
"I mean, never on purpose, it just happens to get pressed ALL THE F'KING TIME!"
"GODDAMMIT WHY DID THEY ADD A DEDICATED BUTTON?"
- Beautiful-Carob-6864
Oh, Apple...
"Apple Store."
"I have never opened that app."
"I don't even know what it does, it's not the App store, that's a different App."
- SuperstitiousPigeon5
"You can buy new apple hardware using that app."
"I also never used it."
- 53bvo
Bloatware
"Most of the Samsung sh*t that you can't delete, only disable. Ugh. Oh and Bixby."
- jeezbigknees
"And likewise, all the Apple bloatware."
- ClassBShareHolder
"Same. Actually I think all phones are problematic with bloatware."
"I think it would be better if we could remove all apps easier."
- Quit_social_media
Unutilized
"Anything that's in my utilities folder."
"Measure, stocks, compass..."
"The only one I use from there is calculator."
- retrobread_
"I just looked at my phone and discovered measure. Never even knew it was there."
"And no, I don't need a compass. What would I use it for if I have GPS?"
"I am not planning on getting lost in the woods."
- Botryoid2000
"Measure is actually really cool. You can use it as a pretty accurate level and you can use AR to measure stuff. Also quite accurate in my experience."
- ssssskkkkkrrrrrttttt
"Unfortunately, when I need to level or measure something, it's very rare that I need a tool that's 'pretty' accurate."
- ImRudeWhenImDrunk
Take A Picture
"The selfie camera."
"I just hate taking pics of myself."
- FiskTireBoy
"Ditto, but in my case it's more because I have spatial awareness/prosopagnosia issues because of autism."
"I can't center my face in the selfie view."
"It's complicated, but basically my brain gets confused about which direction to move to get my full face in a shot. I look like an idiot moving the camera and my face around trying to line them up."
"Every selfie I manage to cut some part of my face off by having it out of frame so I just don't bother."
- LakotaGrl
Shut up, Siri
"Any type of voice command."
- WickedDreamer99
"That's it for me. I hate talking to machines."
"Even if it worked perfectly, which it never does, I'd rather use the more cumbersome method of manually entering my commands."
- Annhl8rX
"Word. I love technology, but I hate talking to a machine."
"Literally any other interface is preferable."
- Aman_Fasil
It Happens Eventually By Itself
"The off button."
"My old phone tends to run out of charge, as opposed to switching it off."
- Reddit
"My iPhoneX needs a few buttons pressed to get to the swipe to off screen."
"I have to turn it off so rarely I have to look up the button combo each time."
"Usually I end up taking a few screen shots of my desktop until I say f'k it and look it up."
- SuperstitiousPigeon5
No News Is...
"News"
- Poorly-Drawn-Beagle
"If I want to see any news I just open Reddit. Anything important will have memes about it."
- broken-not-bent
"Same, if I want to read the news I use the internet browser but I never use the app."
- cl4r_
IDK
"How would I know?"
- HiddenHippo
"Seriously."
"Phones have so many features now that everyone's 'least used' is likely something they don't even know it has."
- Geobits
Until I got a job that required using the phone to actually talk to other humans, that was my least used feature.
If it can't be sent in a text, IM or email, do I need to hear it? I don't think so, but society still disagrees. *sigh*
So what's just taking up space on your phone?
Want to "know" more?

Sign up for the Knowable newsletter here.
Never miss another big, odd, funny or heartbreaking moment again.
Keep reading...
Show less
Anxiety often stems from lack of experience in something, and in a world where I can text, use a messenger app, send a chat, etc. there just isn't as much need to make phone calls as there once was.
Which means a whole lot of us turn into flaming dumpster fires when we can't avoid it.
Note, I said "us" - I'm right here with you, fam. Yes the phone call is easier and often cheaper than downloading the app, paying a processing fee and a delivery fee, and then tipping the driver - but is paying an extra $7 for pizza really SO bad?
Yes. The answer is yes. Over time that adds up and that means I have less money, which means less pizza!
Reddit user mildmusings asked:
"Have you experienced phone anxiety, where you get extremely nervous and embarrassed when answering/making a phone call, even when its something as simple as ordering a pizza? If so, how do you deal with it?"
Reddit, as always, came through with some helpful and not so helpful advice.
My major takeaway from all of this is that pizza is the main motivator for LOTS of people to get past this. That makes me feel so much better about myself.
Hesitation Makes It Weird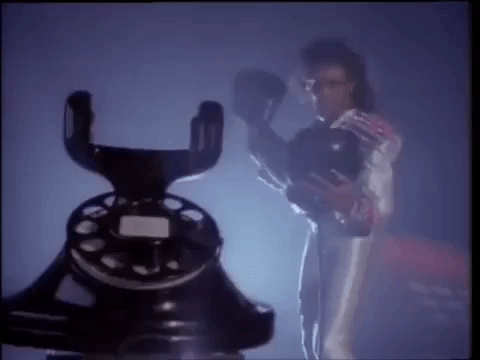 music video phone GIF
Giphy
"100%. I just have to pick up the phone and call."
"The longer I think about it directly corresponds to how much weird sh*t comes out of my mouth. By just calling or just answering with no thought about it I'm able to be myself at the least."
- On_theMind
"Yes! And when someone calls just pick up right away."
"It's tempting to mute it and say you'll call back later but the anxiety will just grow. Just answer the phone and get it over with, before you start constructing a weird script in your head."
- nattykat47
"Same. It's always the anticipation, allowing myself to think of everything that could go wrong, making up scenarios in my head, that makes it difficult."
"Just need to pick up, dial, be relaxed and take it as it comes."
"I try to tell myself that there's absolutely no need to be prepared for every eventuality or to rehearse responses to every possible question, but I always work myself up anyway."
- ManInTheMudhills
Pizza Is The Answer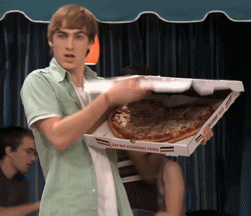 I Love You Reaction GIF
Giphy
"I went the exposure therapy route and took a job answering phones at a pizza place."
"Once I realized I was kinda playing a character (pizza phone guy) and could hide behind that I was fine and that spilled over to other calls."
- bread-in-captivity
"Same for me!"
"Super introverted 16 year old me eventually got over answering calls by working in the pizza shop and taking calls. Still hate making calls to people that aren't expecting me though."
- LunaGuardian
"I was made by my parents to order some pizza to collect, but I was talking too quickly that one of the pizzas was the totally wrong one, so my mom needed to wait for the right pizza."
"Maybe try talking to strangers more often. Because most of the time isn't it the phone call itself that is scary, but knowing that you are talking to someone you dont know."
- FeriaStar
Scripting Success
Laverne Cox Abc GIF by Emmys
Giphy
"Oh my dude - I got you. LET ME TELL YOU A THING."
"I will literally write down a short script. I'll have my phone number, my address if needed, DOB stuff for me and my kids, health care numbers... all that stuff written down or close to hand."
"I'll have notes, questions I need to ask, etc. If I'm particularly upset about something I'll even write down my greeting and key phrases. I'll rehearse if I need to."
"I have been doing this since I was a kid. My mum made fun of me for it once (I had to call in to a radio station to post an ad and I even wrote down my "ums" because I was so nervous about how to sound) and I thought for yeeeears that I was just dumb and the LAMEST."
"Fast forward to age 36."
"I have debilitating anxiety, ADD, genuine auditory processing issues, and possible ASD."
"I don't f*cking worry about whether it's lame anymore - scripting is literally a tool for people with my issues, I've had counselors recommend it many times."
"Turns out little kid me was a smart cookie. Wish I could tell her that."
- MagpieMandible
Practice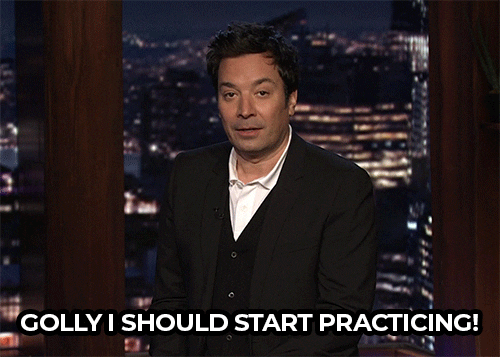 Practice Makes Perfect GIF by The Tonight Show Starring Jimmy Fallon
Giphy
"Yes. Then I worked as a receptionist for two years where I wore a permanent headset due to the volume of calls. No more fear of phones."
"If it helps, rehearse what you want to say before hand."
"If you're ordering food, have the menu at hand. If it's a billing issue or you're calling the bank (or anything related), have your ID at hand and any membership number or account number (whichever applies)."
"This way you avoid scrambling to get your info."
"Always have a pen and paper ready - ALWAYS. If you are taking down an email address, don't be shy to use the Nato phonetic alphabet. ("So that's A for alpha, R for romeo, full stop, zero, @gmail.com. Is that correct?") Then read it back to them. In my reception days, I literally printed this out and read from it when spelling a name or email address."

"Start the call with who you are and why you're calling. For example: 'Hi, my name is x and I would like to order a pizza.' "
" 'Hi, my name is X and I need assistance with my billing for January. Could you help me or transfer me to the correct department?' "
"And end your call with 'Thanks for your help, keep well. Goodbye.' "

"I always address people as sir/ma'am unless they correct me or tell me to call them by name. Don't be shy to ask 'I'm sorry, could you please repeat/confirm your name?' "
"The only way you get over this fear is with practice."

- dead_PROcrastinator
Trauma Time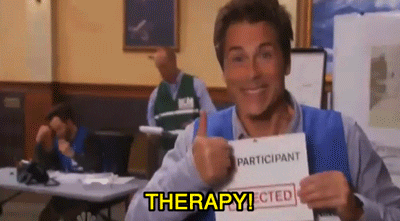 Parks And Recreation Thumbs Up GIF
Giphy
"Went to therapy."
"After a few weeks, I realized my phone anxiety was a convoluted leftover from PTSD from something seemingly unrelated as a teen. Cured almost literally overnight."
"Truly bizarre how I went from feeling like I was made of lead and unable to do anything except wait in dread if I needed to make/was expecting a phone call to saying on multiple occasions, 'Oh I'll just call, it's easier [than texting/emailing].' "
- OhSoManyQuestions
Do The Thing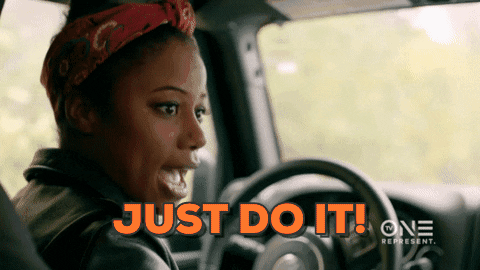 Do It Love GIF by TV One
Giphy
"Stop giving a sh*t what people think of you and just do the thing."
"People in customer service deal with idiots all day long, they don't care if you stumble your words or don't know what you're doing as long as they can get you through the transaction."
"I have the same problem as the person posting this and this was how I decided to approach it. I work through the nerves and get it done even if I don't want to make the call."
"There's no brilliant 100 point solution for this, you simply bite the bullet knowing the person on the other end of the phone has heard worse and wants to get this over with just as much as you do."
- SquilliamFancySon95
"That's right."
"I've said the dumbest sh*t to customer service people and still got the help i needed. Just stay friendly is all it takes."
- _BEER_
Avoid Whenever Possible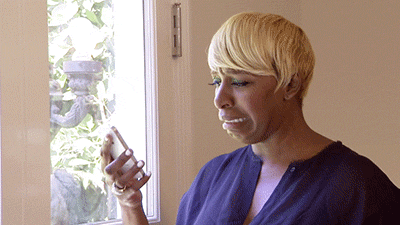 Nene Leakes Reaction GIF
Giphy
"I didn't realize I had phone anxiety until I got my first call center job and was a wreck before every single shift."
"I never had a problem talking on the phone every day in high school with friends, girlfriends, etc... but as soon as I get on the phone with a stranger that has expectations for me (and is probably already irritated), my stress levels spike."
"My theory is that it stems from the depersonalization of not being able to see a real human; it's just two voices on the phone."
"You have no body language to use, and any period of silence you might use to gather your words feels incredibly awkward, so you feel pressured to respond to everything really quickly."
"Because of that call center job I never got over the phone anxiety. I don't even like talking with friends on the phone anymore."
"I don't have a strategy, I just try to avoid talking on the phone whenever possible. When I have to, I just grit my teeth and bear through it."

- halloweenjon
Move Out, Call A Doctor
moving GIF
Giphy
"Yeah, I refused to make phone calls when I was in high school because it was seriously nerve-wracking."
"Like, if I had to book a doctor's appointment, I would simply not see the doctor at all because I didn't want to make the phone call. Ordering a pizza would be out of the question."
"Once I moved out of home, I got a bit better at it - especially since stuff happened and I was constantly having to book doctors/specialists/tests over the phone."
"I still don't like doing it, but after a few years of practice, I can answer the phone and make necessary phone calls without having panic attacks or anything."
"There are some strategies to help (e.g. writing down any relevant information and having pen/paper in front of you). In saying that, if it's affecting you (especially if it's paired with something else like social anxiety or general anxiety), it's worth talking to a doctor about."

- notthinkinghard
Nobody Cares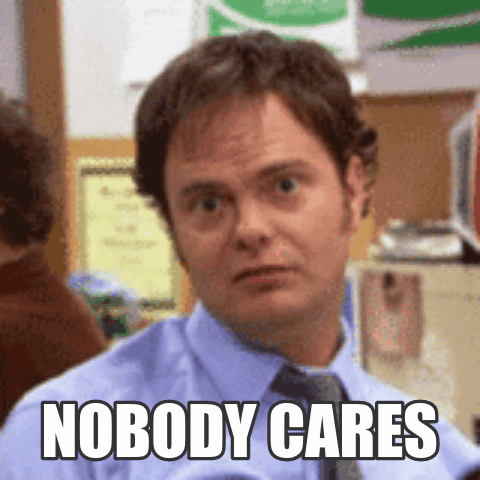 jim nobody cares GIF
Giphy
"Heck yeah! I used to pathologically avoid making calls to check on things, to order stuff, to pay bills, and ESPECIALLY to ask questions / get support from a company."
"I got over it by realizing that there's nothing WRONG with calling and asking. And, that not only do they not care who I am (past whatever they have to do right now), they'll forget about me as soon as they hang up, possibly earlier."
"If I'm calling to get something fixed, it's their JOB to answer that call and take care of it. They expect to do their job, they're getting paid for it. And in an 8 hour day, I'm just another random person they won't remember."
"I got over it by realizing it didn't matter to the people I was talking to that I was talking to. That random people calling me are not sincerely looking for a relationship, they're doing a job they're getting paid to do, and I owe them nothing."
"And after I say 'no thanks not interested' and hang up on them while they're trying to take advantage of social custom and politeness, they'll forget and move right on to the next one. Not even a blip in their day."

"There's something called the spotlight effect, where we think everyone is watching us and judging us. The reality is, most people don't care, so you can drop the niceties in these transactional conversations."
- Deliberate_Engineer
The Assistant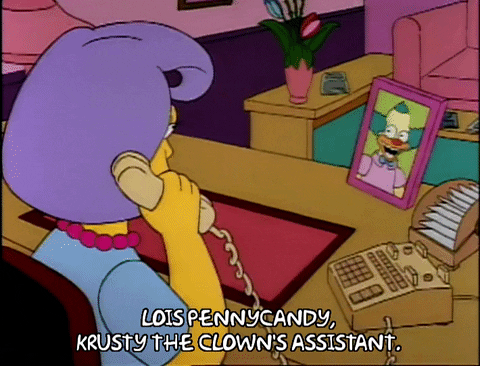 season 3 episode 6 GIF
Giphy
"The best technique I found was to act as if you're an assistant making the call on your boss's behalf."
"Nobody is very mean to an assistant (except true a**holes and they would have been awful anyway.) And it's so much easier to make 'unpleasant' requests or be clueless if you're passing the buck."
"I learned this by being an assistant and having a terrible boss who made me make all sorts of awkward phone calls, lol."
- ObjectSmall
Readers, if you have phone anxiety what methods have you used to get past it?
Does it actually impact your life that much in the world of apps, chats, and messengers?
Sound off in the comments.
Want to "know" more?
Sign up for the Knowable newsletter here.

Never miss another big, odd, funny or heartbreaking moment again.
Keep reading...
Show less