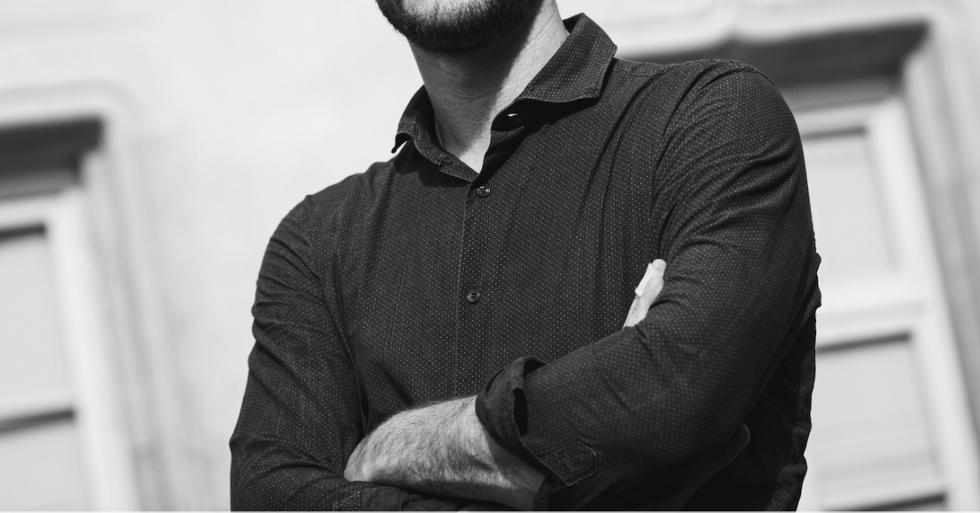 Everyone has at least one pet peeve. Something that just gets under their skin to varying degrees of annoyance. Even if it might not bother other people one bit. Such was the case with Redditor nice_throwaway_, who found himself increasingly irritated when the girlfriend of one of his closest friends refused to stop one of […]
More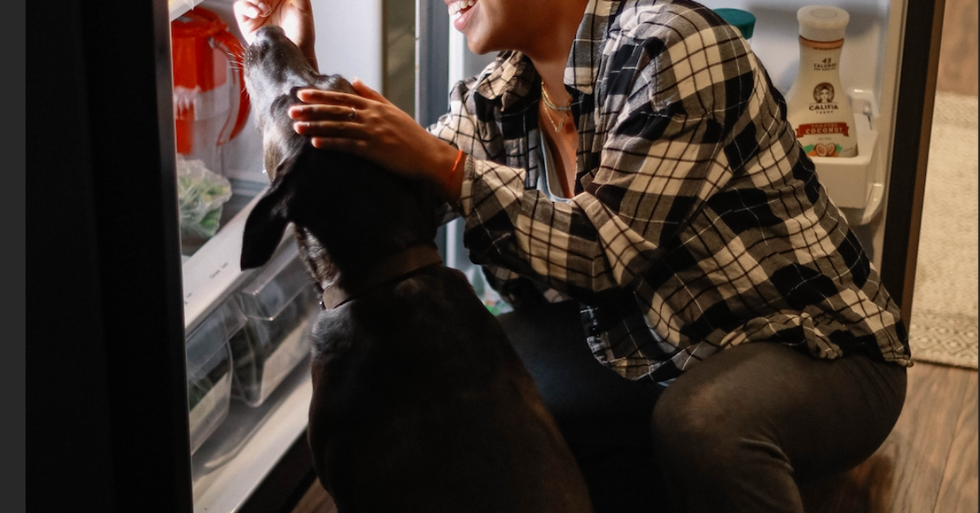 We all like things done a certain way. Be it how we organize a shelf, fold towels or make up a bed, sometimes we can't help but get frustrated when things aren't done to our liking or how we're accustomed to doing them. But Redditor supergianthairytoe eventually had enough of her boyfriend criticizing her for […]
More
Why can't people behave like normal human beings? Why is going out to eat for a simple meal such an arduous issue?
Dining out has always been a fun life pastime, but has quickly turned into an anxiety-inducing circus.
When I'm out to eat, there is so much wrong happening that I witness.

It's just as delicious and easy to microwave leftovers.
I also may just be overly dramatic and picky. A lot of things disturb my dining peace, but I'm not alone.
Redditor DateInteresting wanted to talk about how to act in when eating out, it's time for lessons. They asked:
What really pisses you off inside Restaurants?
Kids. Don't bring your kids out to eat. Unless you've taught them how to be silent. They are my biggest pet peeve. They scream and shout. I can't.
Quiet!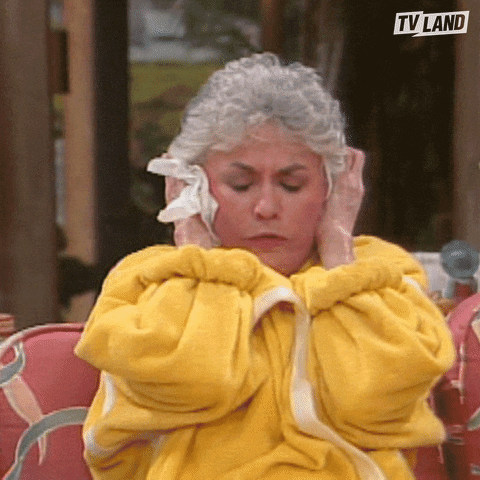 Golden Girls Rose GIF by TV Land
Giphy
"When they have wicked loud music that you can't hear anyone talking over." ~ Imagenerum
Don't Touch
"When the table is sticky." ~ BronzeGutlet
"I worked in a place where the finish on the tables was starting to really wear off, and on a hot day the humidity would just make every single table soooo sticky, no matter what you did. It so freaking annoying for everyone involved. The day they were refinished was such a relief." ~ Im_Probably_Crazy
Back Up
"Spacing. I get it, if you own an establishment (a good one) you want to get as many seated as possible. I hate having to lean and whisper to have a conversation." ~ m1ster_grumpee
"I worked at a PF Chang's for a couple of years and there was already limited space, but on holidays they would split tables to get more people in at once and I have never witnessed anything like it in a restaurant."
"The customers would have to squeeze in as tight as possible and still be chair to chair with other people and then us servers could not get in between the tables. We would be squeezing, pushing people, and moving tables and chairs all while holding a heavy tray of food and drinks right over these customers heads, every year we would tell management not to, but they didn't care." ~ Tato_creator
"Its this price at the liquor store!"
"Menus without prices. Tables that are too small and too tightly spaced. Tables that are not cleaned well." ~ wanted_to_upvote
"I have so many people at my bar order drinks and complain about the price when it's clearly on the menu. The most common I get is "Its this price at the liquor store!" Well yeah, the liquor store is in a crappy part of town and doesn't have an on-premise license, and doesn't pay people to make your drink or prep your ingredients. If you are on a budget, ask prices or look at a menu!" ~ showMeYourPitties10
Bad Sounds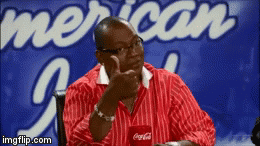 american idol singing GIF
Giphy
"I was a cook for 15 years, anytime I am seated too close to an open kitchen and I can hear the demonic buzz of a docket printer, my meal is ruined." ~ quaswhat
I hate sitting near the kitchen. Like, why did you even design this place to have seats near the back of house staff? Of course room is always as issue. Too many places are too cramped.
Yuck!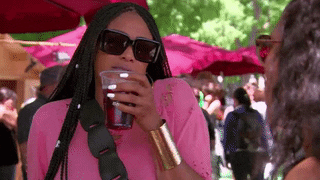 Basketball Wives Ugh GIF by VH1
Giphy
"Not properly cleaned utensils, plates and cups/mugs." ~ jay-ar55
Everyone know what they want?
"Great meal, great service, then when we're ready to pay and leave, the server is nowhere to be found." ~ ShrekTheHallz
"We were in a place in Tokyo where the table had a small button on it. Pressing it told the staff you were ready to speak to the server. Everyone know what they want? [Press] Need more water? [Press] Ready to pay? [Press]"
"I had the North American "That's kinda rude, demanding people come to you" feeling but we were told it's more efficient - staff can do other things in the kitchen (like folding napkins or helping with prep) instead of wandering around the floor in case someone needs something." ~ DulceEtBanana
So Krafty!
"As a mac n cheese lover, when they have "side of baked mac n cheese" on the menu and then they bring out Kraft mac n cheese." ~ ham_alamadingdong
"Before I had a kid, I had NO IDEA how prevalent this was. They literally just charged me 5-6 bucks for a 30 cent microwaved bag of pre-cooked kraft. I guess I should know better though, because unless there's mac and cheese in the adult menu somewhere then there's no reason for the place to actually prep and cook it." ~ Lamprophonia
I wanna be deaf...
"The noise level." ~ vieniaida
"So many restaurants just don't give a crap about acoustics. It is such a simple thing to consider, to make the ambience just right: Bustling energetic type of 'foodie' place - buy hard furnishings."
"Makes everything sound loud, echoey, and vibrant. Romantic candle lit spot - lots of soft furnishings. You can have a deep conversation with the person across from you, without hearing everyone shouting from all directions. Bad acoustics ruins so many dining experiences." ~ IllIIIlIllIlIIlIllI
Bow Down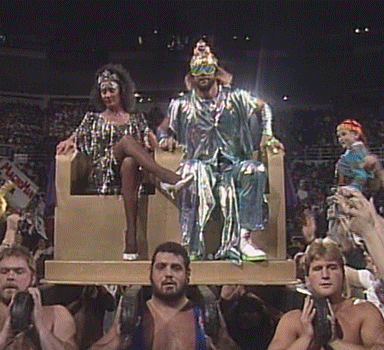 King Yes GIF
Giphy
"Customers who act like they are a Roman emperor and the wait staff are their slaves. We've all seen these people at restaurants." ~ genghismom71
I may never eat out again. This thread has ruined it for me. Be better people. Whether you're a customer or staff, be better.
Want to "know" more?
Sign up for the Knowable newsletter here.
Never miss another big, odd, funny or heartbreaking moment again.

Keep reading...
Show less
With a global pandemic still raging after a full year, domestic extremism on the rise, and a much-needed reignition of racial justice activism, one feels compelled to take life very seriously these days.
And that's true. We should keep these pressing, significant issues at the forefront of our minds. But alongside those considerations, we are still humans nonetheless.
And humans can be PETTY.
Little tiny inconveniences or social faux pas can stick in our minds--perhaps even ruin a whole day. We simply cannot help but focus on these thorns in our sides at least a few times everyday.
Some Redditors took a second to proudly share their pet peeves.
meerkatherine asked, "What is your pettiest pet peeve?"
For many, pet peeves involve other people. Social norms are breached, bad habits persist despite voiced criticism, and total selfishness seems to reign.
For these folks, that's all too much to handle.
Mind Your Business, Lady 
"People who comment on what I'm eating. Look lady I'm eating it, not you." -- 25Hams
"My god. I used to have a coworker who seemed to get off on letting me know how disgusting my breakfast looked. It was usually some sort of overnight oatmeal."
"I can understand not being into cold oatmeal, but who in the ever-loving hell wants to hear about how awful their food looks while they're eating it?" -- mrsderpcherry

A Lack of Acceptance 
"My dad not getting the damn hearing aids he needs. He blares the tv, forgets his headphones half the time, and just being really loud in general."
"It is to the point I am not calm when he is home because of how much noise he makes. And that is the tip of the iceberg of his weird habits and behaviors, but it is the pettiest."
-- riftrender
Bogged Down 
"When people are telling a story and get lost in irrelevant details.
" 'Last Tuesday, I went... wait, maybe it was Wednesday? No, it was definitely Tuesday because that's garbage day...' "
"as I'm just sitting there, eye twitching."
-- twomangocats
Other pet peeves involve keenly felt sensations. These examples usually feature a strange tactile impulse, horrible noises, etc.
Constant Exposure 
"Blankets that are too small" -- On_my_way_slow_down
"My husband is very tall, and he fell asleep on the couch with a small blanket. His sister and I were chatting, and we watched him struggle to cover his feet, and then pull it back to his shoulder, then back down to his feet, and we were laughing while watching him.
"He woke up enough to glare at us and say 'It's not funny, I'm suffering!' "
"So now we all refer to small blankets as 'suffering blankets.' " -- ThisIsMyFightAccount
SHHHHHHHH
"Misophonia - Eat with your mouth open, or any other mouth noises and I will smack you, lol. At least that how it makes me feel."
"That, and soggy bread. Gross."
-- Hodgrim
Like a Disgusting Metronome 
"When the room is silent and someone keeps sniffling but refuse to blow their god damned nose even after you offer them a tissue." -- B_e_p_i_s_
"I believe I got let go from a contract position for asking my manager to ask an employee to stop wet snorting at lunchtime at his desk after eating his soup each day."
"It was so bad that the guys in the next pod of desks would snort in disgust to try and give this snorter an indication of the locality of disgust he was creating."
"I thought I was doing the right thing by letting my manager know of the issue, but when I spoke to him I could see he was not getting it. Then my 3 term contract was not renewed with plenty of work still on the project." -- _yourekidding
And finally, some people are annoyed by the things far beyond their control, like all the intrusive decisions of mass media.
Everywhere we look, there are screens and books and films and apps. And when one gets our goat, we're simply left holding a phone and squirming.
Forever Tainted 
"I hate it when a book is made into a film, and then they change the original cover of the book to a still from the movie." -- gatorinmypocket
"or the cover has a big printed graphic 'Now a Major Motion Picture' " -- sbashe5
Canned Camaraderie 
"Listening to the anchors laughing about something on the local news channels."
"Something about them laughing is so inauthentic and for some reason pisses me off."
Slimy Strategies 
"I refuse to watch any Disney+ shows, or any Disney related media, not because they are a monopoly or that I disagree with their practices or anything (although that should be my number 1 reason)..."
"...but because they fu**ing paid to have their bullshit Playstation app at the front of my video application list which causes me to accidentally go into their app every time I try to watch some TV."
-- Blur333
So feel free to own the most minuscule, ridiculous pet peeve. It is real, and it might even be shared by someone on the internet.
Want to "know" more? Never miss another big, odd, funny, or heartbreaking moment again. Sign up for the Knowable newsletter here.
Keep reading...
Show less
Usually, it's the large-scale far reaching decisions of powerful people that make us lose all faith in humanity.
But sometimes, it only takes a bozo at the grocery store to completely convince us that all order and morality has completely fallen by the wayside.
We encounter rude or confusing behaviors committed by the people around us just about every day. What's worse, is that all different people seem to commit the same annoying social faux pas.
Redditors shared the most annoying social pet peeves they know.
mmm-pistol-whip asked, "What is something insignificant that you passionately hate?"

Want to "know" more? Never miss another big, odd, funny, or heartbreaking moment again. Sign up for the Knowable newsletter here.
Keep reading...
Show less